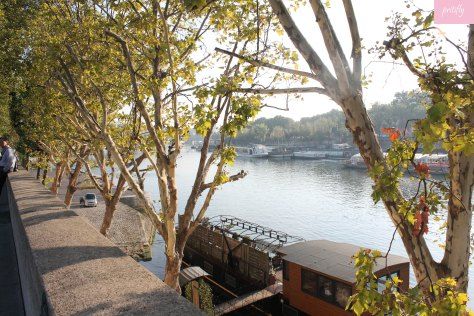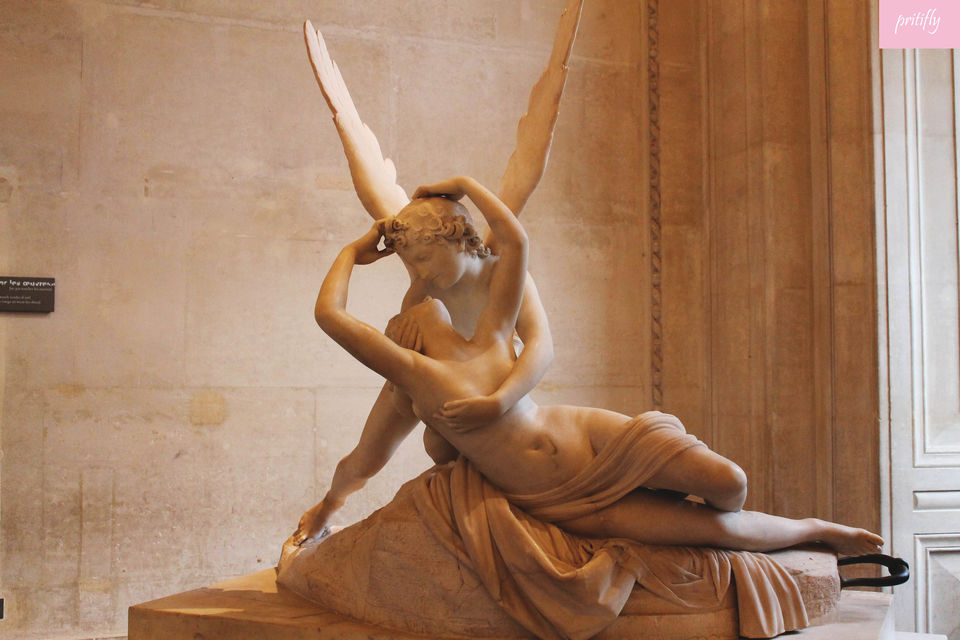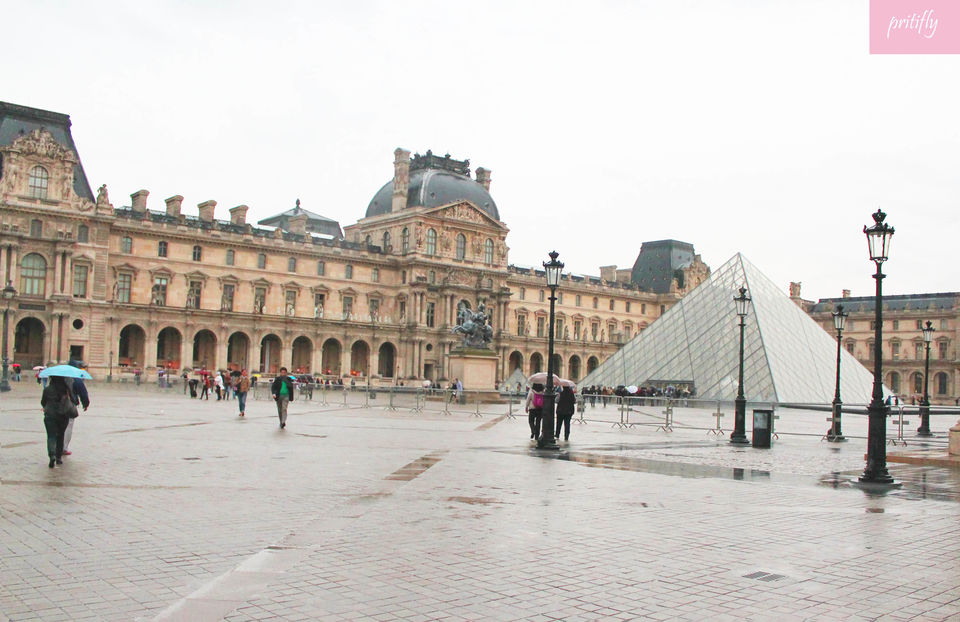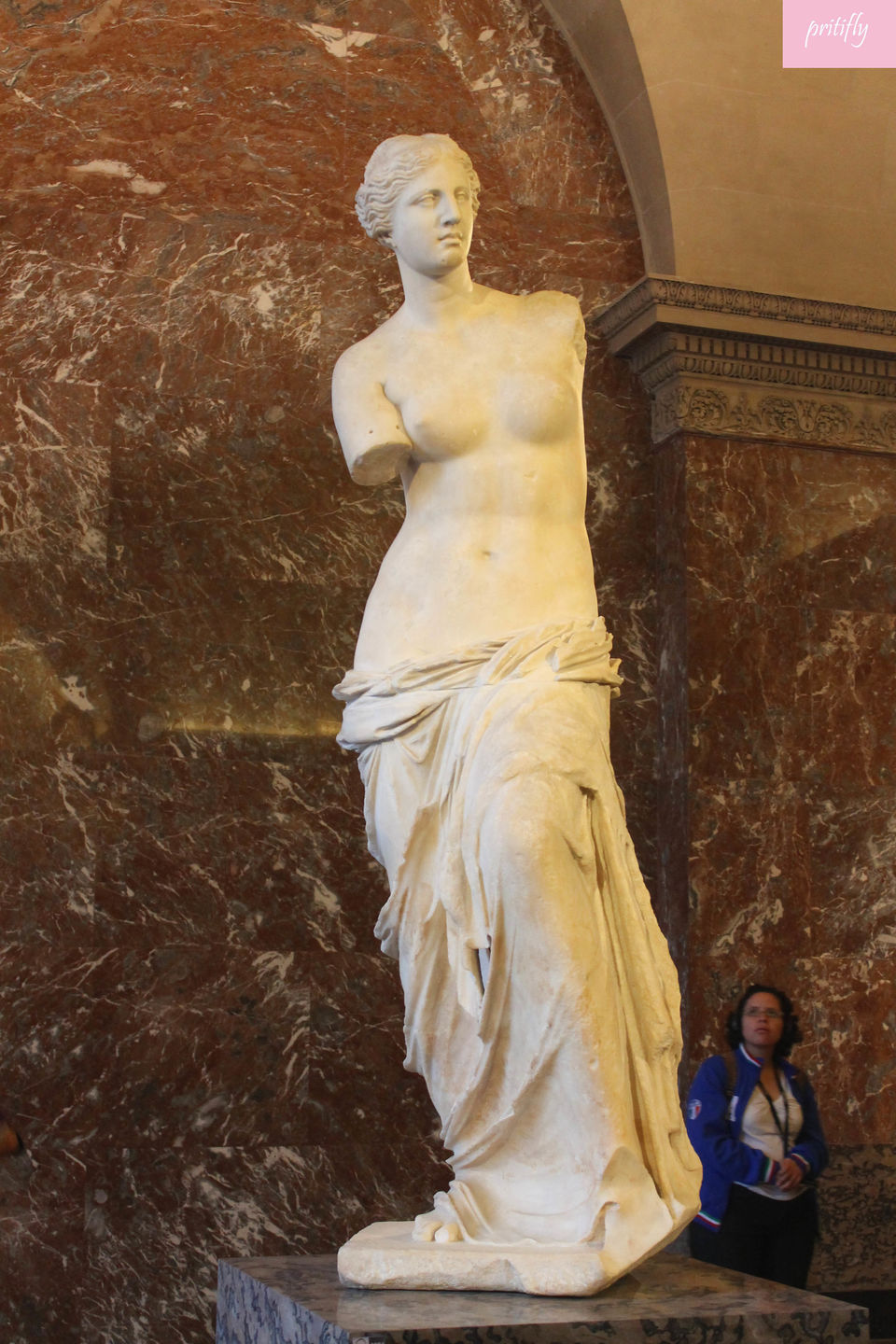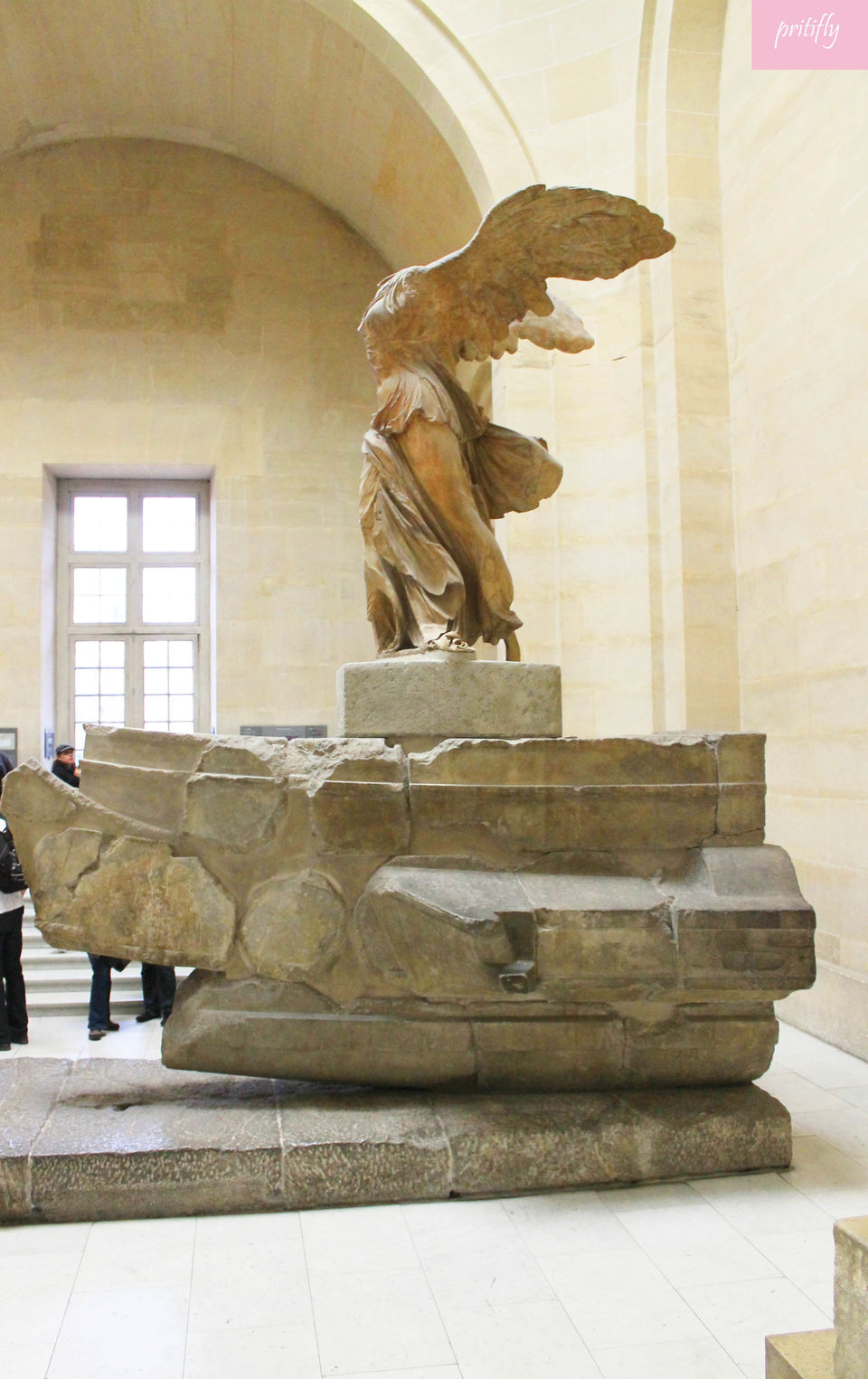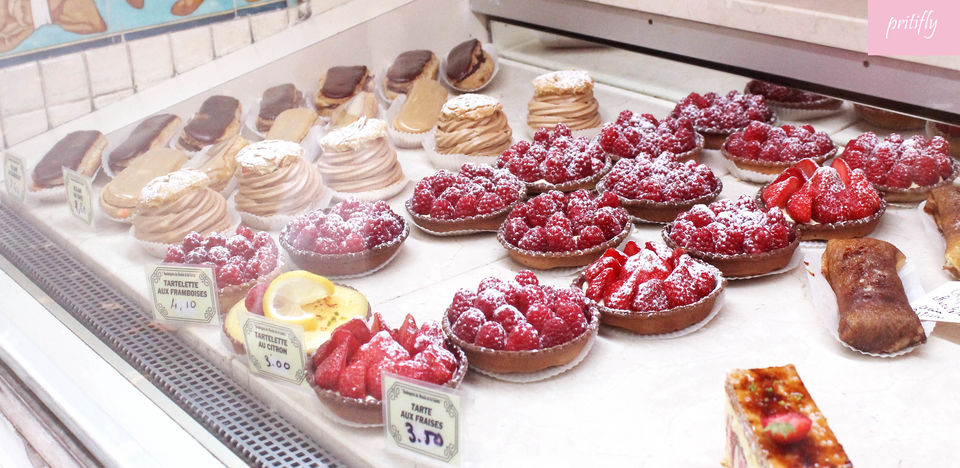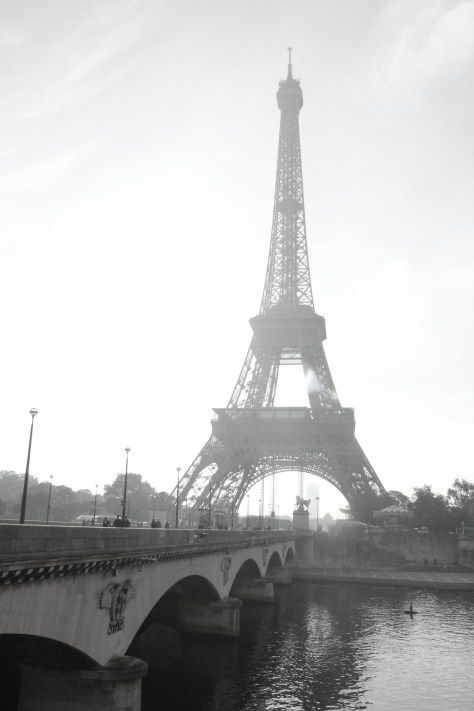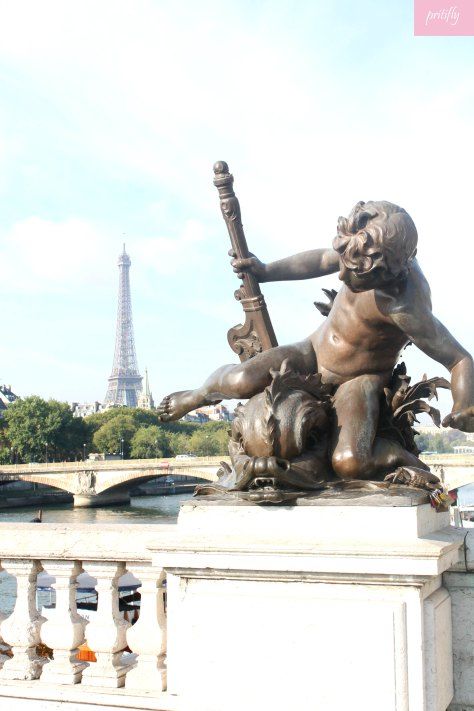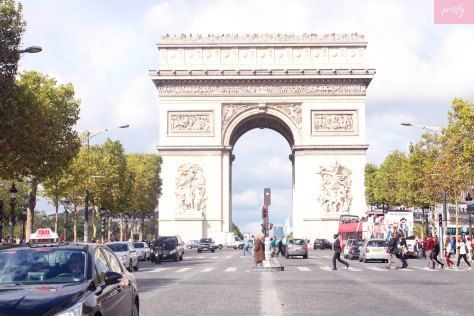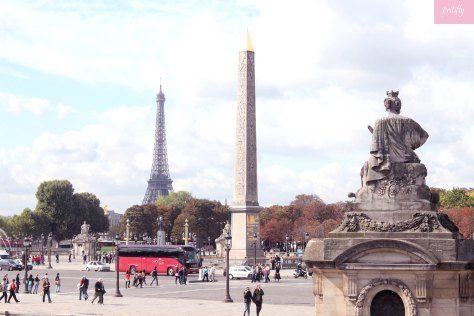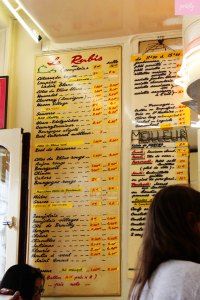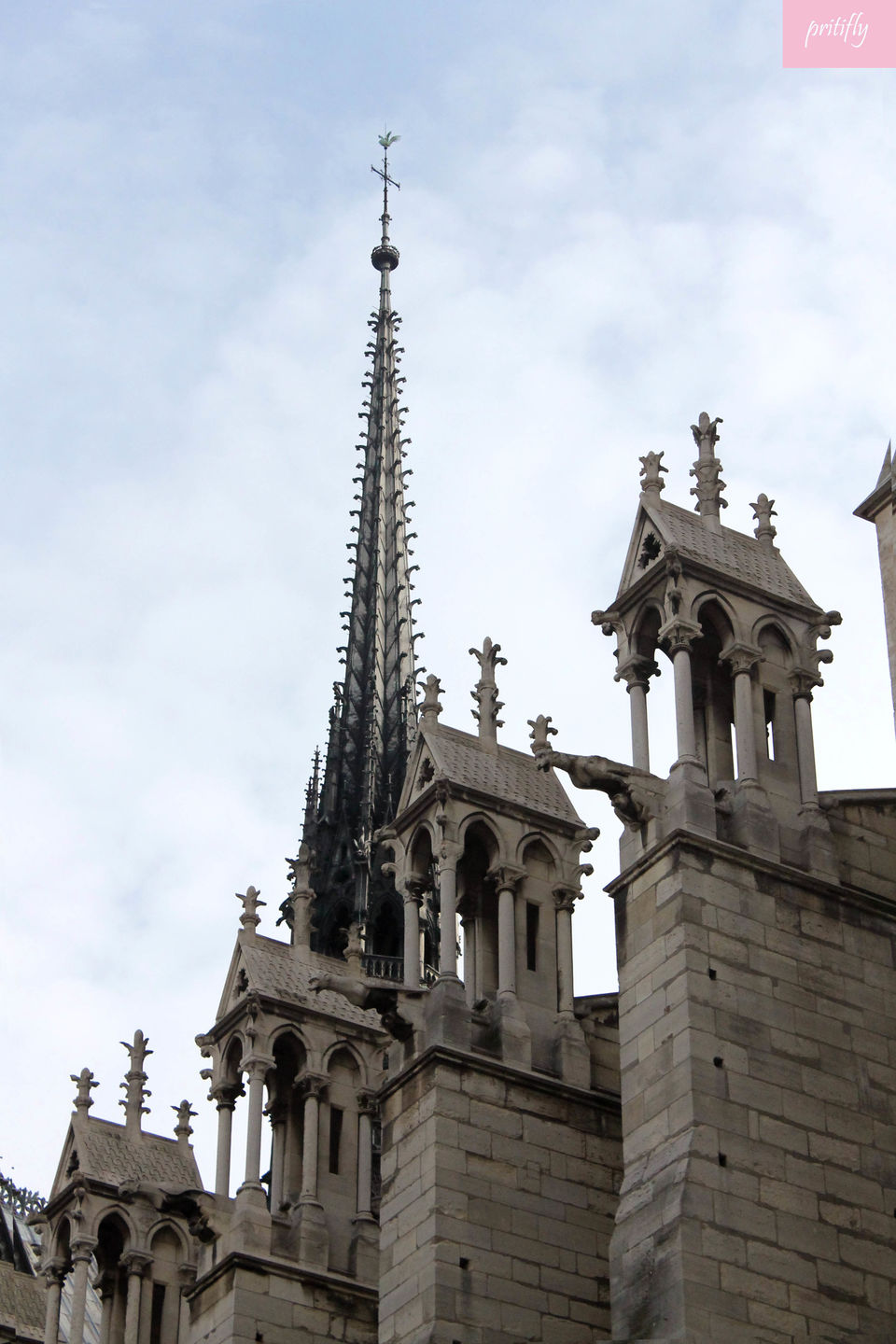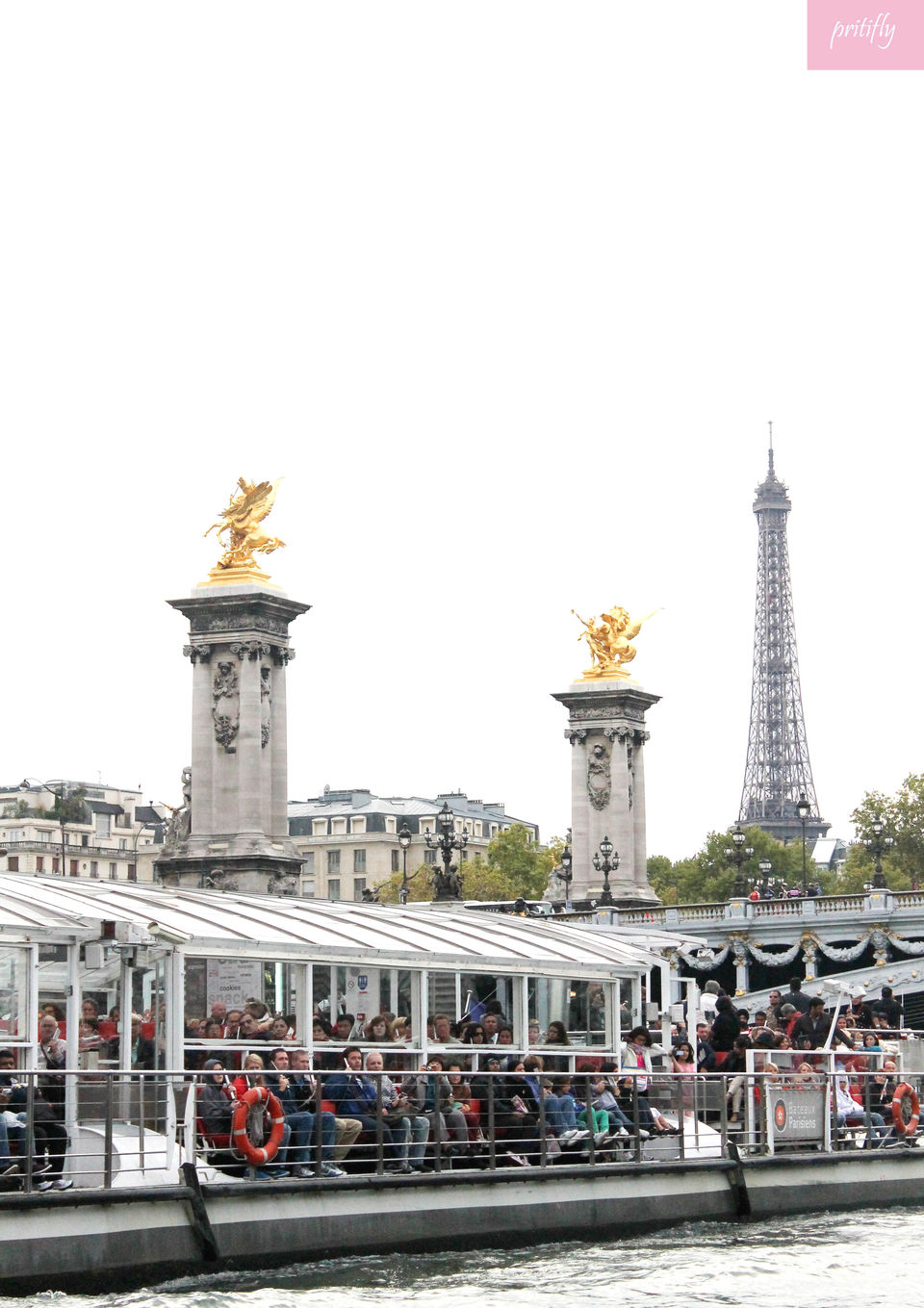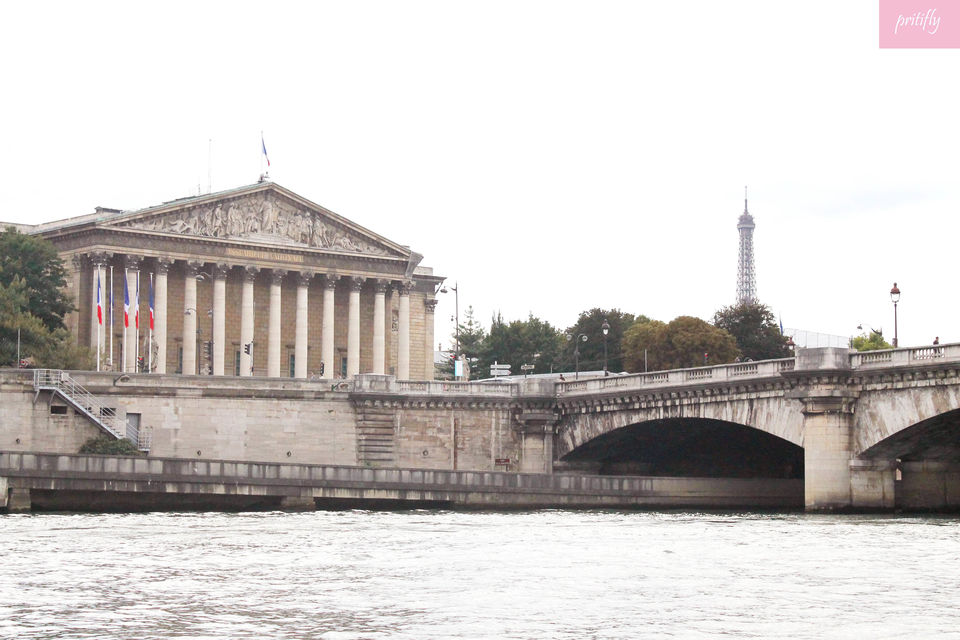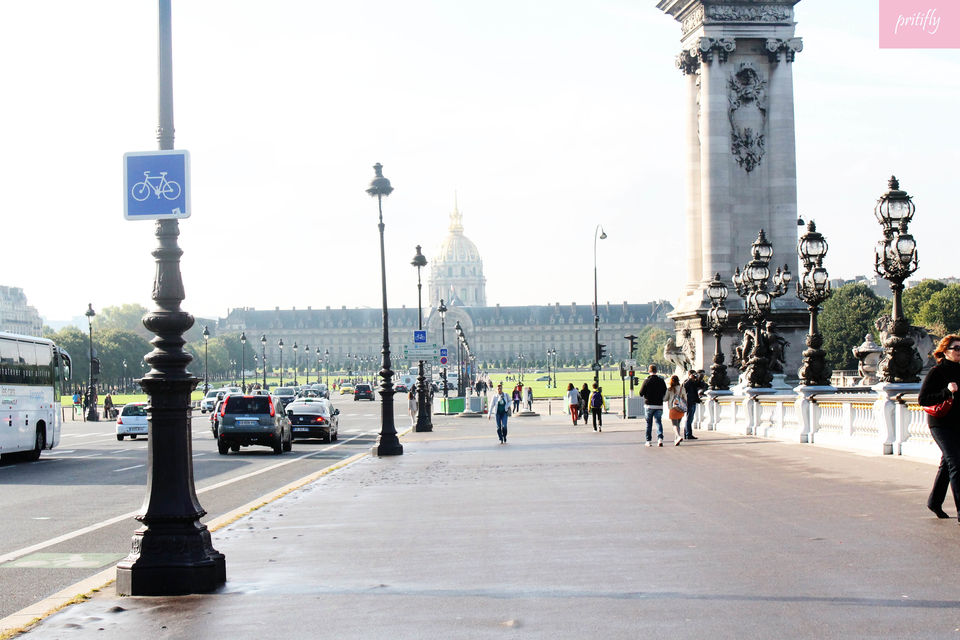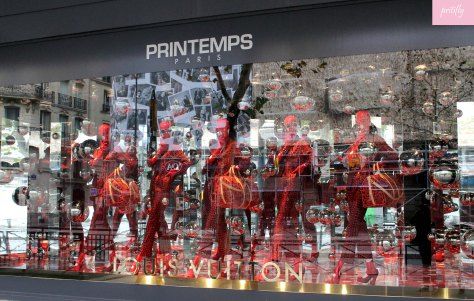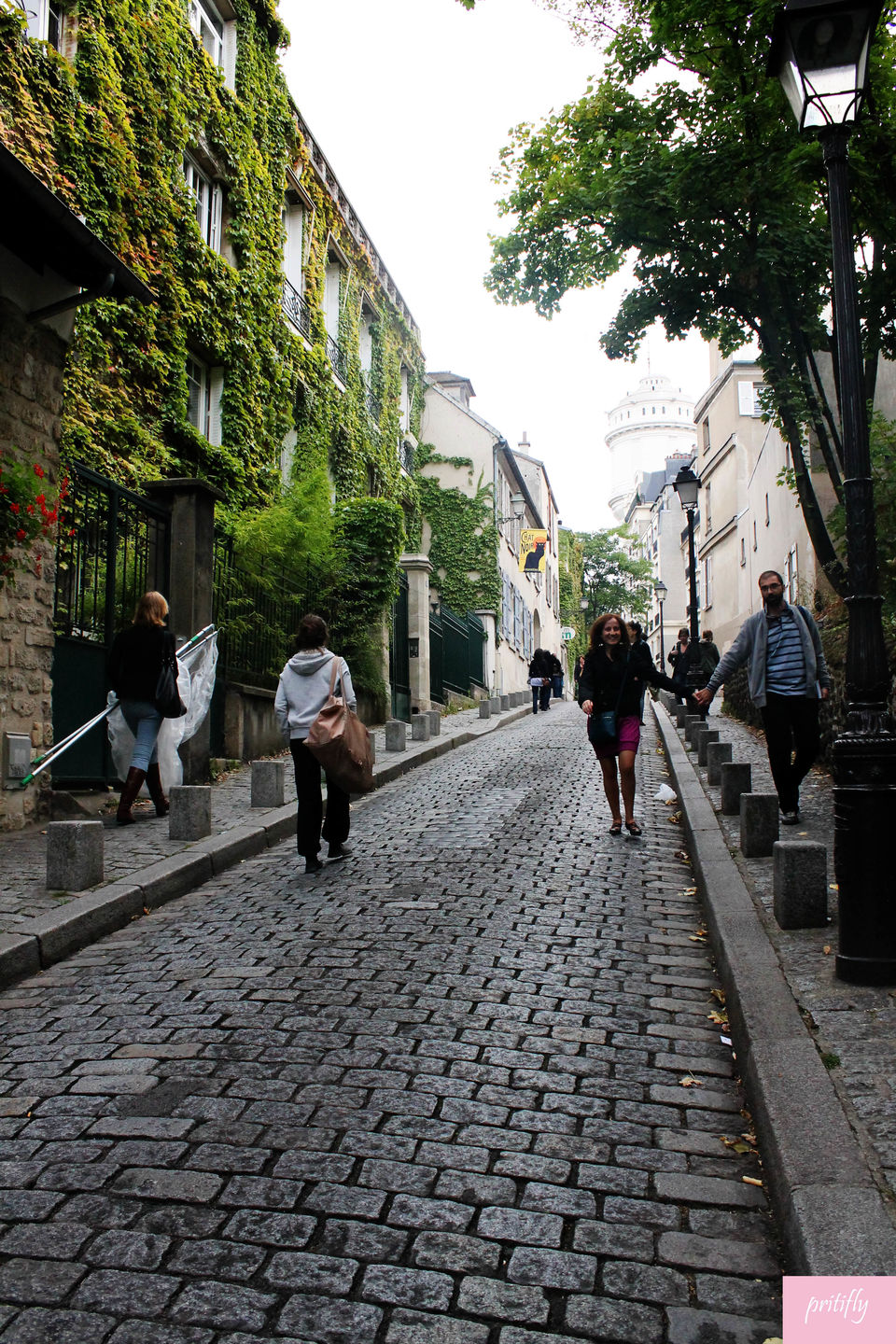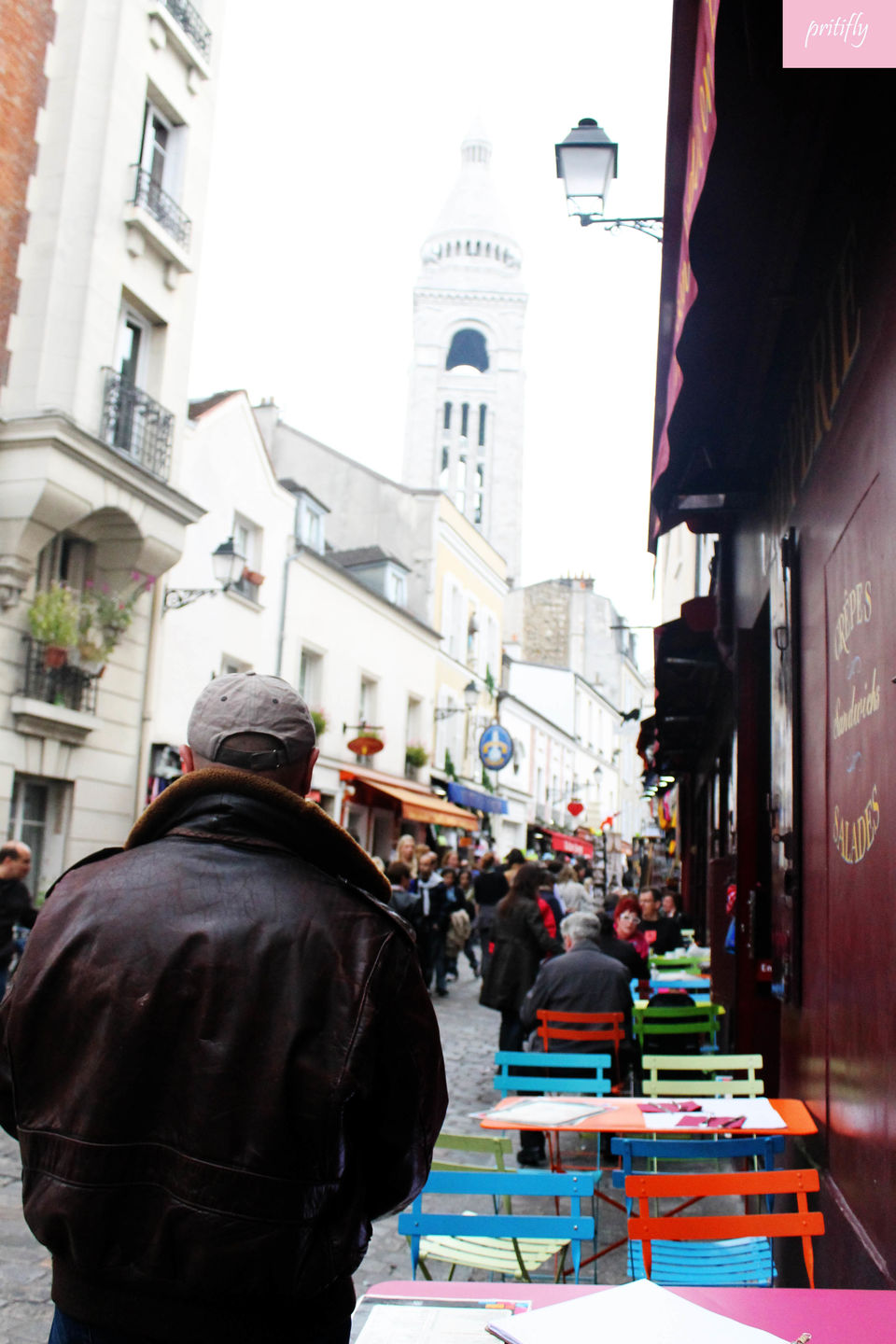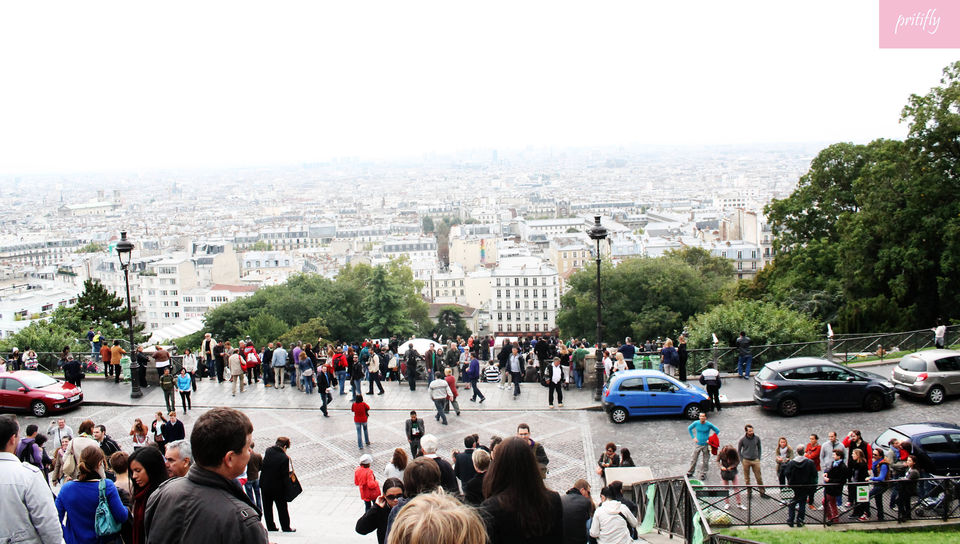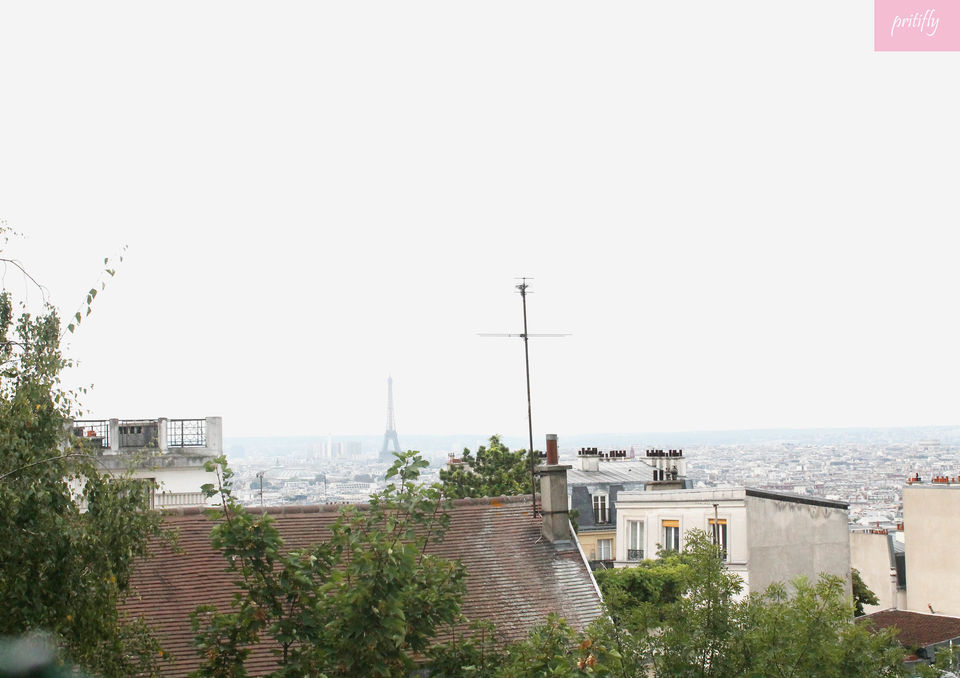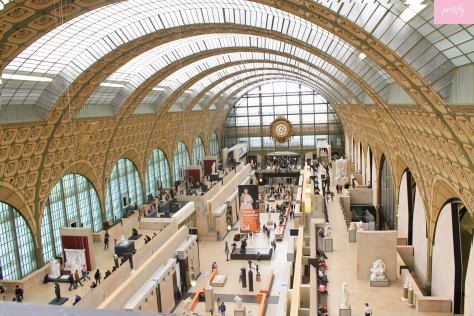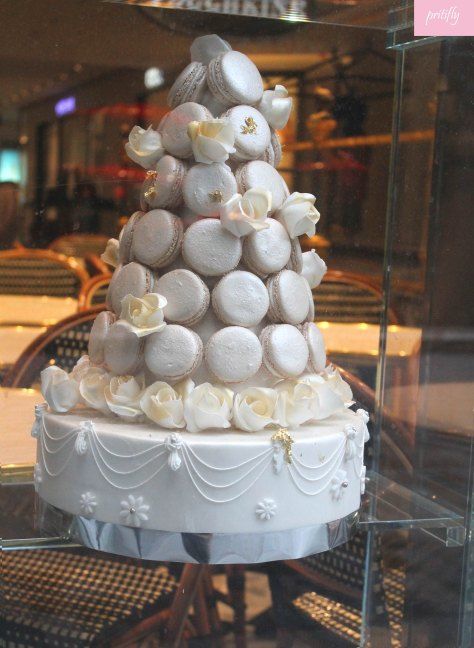 Paris is one of the few cities in the world, which can capture history, culture, art, food, fashion and modernism effortlessly with a style and flair that will leave you yearning for more.
On my memorable first visit to this dynamic city last month, I was faced with the near impossible task of digesting all of the above in an unbelievable 3 nights (bearing in mind that we arrived from India in the afternoon on what was classified as Day 1!) It seemed rather unjust to devote such little time to one of the world's greatest cities, but given that we had precisely 24 days to divide between two great countries France and Spain- our nights were precisely allotted in such a way that we got to explore towns and cities without feeling too rushed. That having being said- we need a holiday to get over this holiday!
A word of advice to those looking to do the same when flying in from India- get plenty of sleep/rest in your flight, you will need all the energy in exploring and absorbing the sights and sounds of Paris!
I am a firm believer of the fact that the best way to explore a city is through foot, giving you enough time to pace yourself and take in the little nuances of a new place. Somehow the idea of getting on to a Hop On/Hop off bus seemed to put me off as I hate the idea of being looked at by locals as- "Here goes the tourists in their flashy red buses, tour guides and digital cameras!" I was soon to discover, however, that due to my limited French conversational skills and obviously large digital SLR, I would be labeled a tourist anyway- so much for trying to mingle with the locals!
Having said that I feel better knowing that I explored the city in my own time & way ( which may have possibly been harder) and in the process exploring cafes and patisseries' frequented by locals( there's nothing better than steering away from the tourist traps highly recommended by tour guides!) I would like to point out that when I say that we explored the city on foot- we did so the smart way, by taking a metro or bus to the nearest landmark and picking our way from there…. Central Paris is pretty easy to explore and most of the attractions centered along either side of the Seine- the Right bank & Left bank.
DAY 1:
We arrived a little over noon at Charles de Gaulle, we lost a good one hour with immigration and baggage retrieval and by the time we reached our hotel in Place D'Italie it was early evening (4pm!). It didn't help that the weather wasn't any good-a typical Parisian afternoon in September- cloudy and drizzly! But wanting to make the most of our limited time, we freshened up and head out to explore our first sight- the legendary museum of Louvre, containing some of the most important art collections in the world. It makes for an excellent choice on a rainy day as you can spend countless hours marveling at the endless art and sculptures dating back several centuries.
Our hotel room was the size of a matchbox (typical of a hotel in central Paris) however for 70 Euros a night we couldn't have asked for a better location- a short bus ride lasting up to 10 minutes, passing through up market neighborhoods on the Left bank of the Seine-Pantheon, Luxemburg gardens and St Michelle(filled lively cafes and shops) The bus makes its final stop on the Pont or bridge where the majestic glass pyramid of the Louvre commands you to enter. People spend days and weeks together at a stretch exploring the massive labyrinth that is Louvre and still not have enough. Unfortunately we did not have the luxury of time and resorted to looking at some of the main attractions in the museum: Venus De Milo, The Seated Scribe(dating back to 2350 BC Egypt),Nike of Samothrace(200BC) Mona Lisa by Leonardo da Vinci, Medieval Moats (original base of the Louvre which was a built as a fortress in 1190to protect Paris from the Vikings) Do be sure to collect a map at the entrance as you could get lost easily, moreover the map lists all the main attractions in each wing. A good 3 hours whizzed by and before we knew it was time for dinner.
Walking over to the St Michelle neighborhood across the Seine, passing well dressed couples canoodling along the bridge, the lit up Louvre & historical buildings flanking both sides of the Seine, gave the city an unmistakable romantic touch; From across the bridge the Eiffel Tower twinkled- it finally sunk in that we were in Paris! At a local café we tucked into our first meal of L'escargot (Snails with butter and bread) and a hearty French onion soup, this is best accompanied with carafe of Cote de Bruilly Beaujolais . We called it an early night- the jet lag finally got to us and we made our way back to the hotel knowing that we had to have an early start with many more sights to see...
DAY 2:
The delicious smell of freshly baked pastries and coffee wafted upwards to our room from the tiny Pâtisserie beneath our hotel. Feeling completely rested after an eight hours of sound sleep we tucked into a Pain au chocolat (Chocolate croissant) and espresso we made our way to the metro station to Eiffel Tower( Metro stop: Bir Hakeim) On alighting at Bir Hakkeim, a 10 minute stroll leads you through a row of tall trees and before you know it- one of Paris' greatest monuments tower over you. At a height of 324m, the gigantic size and structure of the Eiffel truly takes your breath away!
Built in 1889 by Gustave Eiffel for the famous Paris Exhibition, this was meant to be a temporary addition to the skyline of Paris. As a departure from traditional architectural norms, it was highly criticized by 19th century aesthetes. Today it is an internationally loved monument and symbol of France. Put off by the long lines of tourists waiting to take the elevators to the third level( for those of you willing to wait for around 2 hours in a Que you will be rewarded with stunning views of Paris, on a clear day it is said that you can see upto 72 kms!), we decided to walk on and settle for another view(better in our opinion from Pont Alexander) Crossing over Pont d'Ilena we made our way to Place du Varsovie, at the center of which are the grand Trocadero Fountains flanked by Jardins du Trocadero(25 acres of beautifully landscaped gardens with a large rectangular ornamental pool) We continued along the right bank towards Pont de Alexander III( Paris's prettiest bridge offering fabulous views of the Seine and Eiffel tower)
Taking a left at Pont Alexander (Avenue Winston Churchill) and going past the Grand Palais( Built in 1897,this elaborate exhibition hall with a glass dome is used for major commercial exhibitions) &Petit Palais( art collections pertaining to Paris are housed here) we finally reached the iconic Avenue Des Champs Elysées lined with legendary design houses, upscale boutiques, trendy brasseries and high street clothing stores. This exciting build up led to the world's most recognizable arch- the Arc De Triomphe. Built for Napoléon after his victory at Battle of Austerlitz, Napoléon promised his men that they would go home beneath triumphal arches. The Arch is encrusted with reliefs & shields. I was truly amazed at the orderly flow of traffic around Arc de Triomphe, which kind of becomes the central roundabout where 12 avenues converge (impossibly implemented by the vision of Baron Haussmann, who was responsible for the modernization of Paris).
We made our way back through Avenue Champs Elysées and towards Place De La Concorde, one of Europe's most historical squares. This square became the centre of the bloody French revolution; it was here in Place de la Concorde that Louis VI, Marie Antoinette were beheaded, the guillotine nicknamed the Black Widow. A few decades after the Revolution ended, a 3200 year old obelisk from Luxor was presented to King Louis-Phillipe by the Viceroy of Egypt. Across the Place de la Concorde at Pont De la Concorde you can see the stately national parliamentary buildings of Assemble Nationale( left bank of Seine) Place de La Concorde is at the end( or starting point, depending on how you look at it) of the magnificent Jardins Tuileries. We decided to take a lunch break and headed for posh Rue de Rivoli street which runs along the Jardin Tuileries, our hidden find was the tiny quaint café Ruby, tucked away in a quiet street off Rivoli, it was here that we found boisterous locals playing the accordion and drinking wine! Our satisfying and budget pleasing meal comprised of Andouilette sausages with lentils and pomme puree( mashed potatoes) It was the sort of café where after a couple of glasses of wine, fellow diners become mates and even share their precious wine (yes this happened to us, our 70 something diner left us with half a bottle of spicy Cotes du Provence wine).
Giddy with excitement and wine, we made our way into the beautiful neo classical designed gardens of Tuileries and onto Musée de L'Orangerie which houses Claude Monet's stunning panoramic water lilies.But hold on there's more in the lower level: an impressive selection of works that form part of notable 21st century art collector Paul Guillaume's collection. This selection includes works by Renoir, Cezanne, Pablo Picasso, Manet and Rousseau.Having our art fill for the day spent the rest of the afternoon admiring the perfectly manicured gardens of Jardin Touileries. Refreshed and recharged we proceeded to walk beneath Arc de Triomphe du Carousel( once again created to celebrate Napoleon's victory) and glass pyramid of Louvre, another 15 minutes at a leisurely pace took us towards Les Halles where another iconic Parisian instituition Centre Pompidou is located. The massive building looks like its inside out, with aircon/heating shafts and water ducts all outside! Built in 1977 this building was crucial towards the culmination of the modernization of Paris. Inside the museum is an impressive collection of works from different artistic eras- from Cubism, Fauvism, Surrealism. There are notable works by Matisse, Picasso, Miro & Pollock amongst others. We were happy to admire the building from the outside as we were done with absorbing all the art from Louvre and Orangerie( seriously, you need to take it slow so you can take in beauty of the masterpieces, too much and you can get a headache) 10 minutes away from Pompidou is another Parisian landmark- the Notre Dame Cathedral, a symbol and testament to the history of Paris. Commissioned in 1160 by Bishop of Sully, the cathedral took nearly two hundred years to build. It has witnessed great events in French history such as the coronation of Henry VI and Napoleon Bonaparte. The cathedral's menacing gargoyles stare down at you from the outer ledge, rendering a very medieval sinister look to the surrounding area! It was 7pm and we were ready to hop on board one of the many famous Seine river cruises ( a 10 minute walk away from the Cathedral at Pont De Neuf) This seemed like a perfect way to end an exhausting day on foot. Our 1 hour cruise took us through most of the attractions we saw in the course of the day, but it gave us a fresh perspective and time to relax.
Day 3:
On the morning of our last day, we set about having our usual morning fix- an enormous pain au chocolate with two double espressos. A short metro ride took us to Place D'Opera( Metro: Opera or Galeries Lafayette) at the steps of yet another landmark of Paris-Opera National de Paris Garnier, a grand opera house built in 1875, step inside and be overawed by the grand staircase made of white carrera marble and massive chandelier. The elaborate ceiling is painted by renowned artist Chagall. A few minutes walking distance away is La Madeleine– a church created in the 1800's to replicate a greek temple with large Corinthian columns( La Madeleine is visible from Place de la Concorde).
No visit to Paris is complete without visiting the famed shopping institutions, so tracing our steps back to the Opera, we made our way to the Galeries Lafayette, located just behind the Opera. It is Paris's upscale answer to Harrods (as if Harrods wasn't for the rich!) Located in Baron Haussman avenue and sprawled in over 5 buildings each catering to the latest designer collections, jewelry, accessories, cosmetics, home decor, food, high street fashion and much more. Other Parisian institutes on the same street are Le Printemps (featuring the latest trends to hit the runway)and Le Bon Marche, a department store like the former two BUT uniquely distinguished for its epic food section- Le grand Epicerie de Paris, having over a 1000 handcrafted food items from across the world. We disappointingly discovered (yet again)that all of Europe stays closed on a Sunday and there was no exception to this rule with the likes of Galeries Lafayette/ Le Printemps/ Le Bon Marche, so we had to settle with window shopping, much to my husband's delight.
Walking slightly north of Baron Haussman avenue, passing Gare St Lazare we reach the famed artistic district–Monmarte( a 25 minute brisk uphill walk) The steep hill of Monmarte has been associated with artists for many centuries, today however street artists flourish thanks to the tourists and Monmarte has become a thriving neighborhood with quaint little cafes and bars and upscale residential houses( similar to Notting Hill, London) We began our tour from Blvd de Clichy, with the famous Moulin Rouge– a dance hall in the 1900's considered to be the home of the can-can dance immortalized in artist Henry Toulouse Lautrec's colorful paintings. Walking further uphill takes you past the Cimetierie Monmarte, the historical cemetery containing graves of many luminaries of the creative and artistic world. We slowly made our way to the Sacre Coeur, passing quaint cobble stoned squares with cafés and street artists rendering a villagey feel to the neighborhood. The Sacre Coeur is a neo-Romanesque church completed in 1914 and contains many treasures of religious significance. We were interested in seeing the much talked about panoramic view of Paris's skyline just outside the stately church. The sounds of the church bells ringing and crowds gathering inside the church reminded us that it was a late Sunday morning- time for mass!
After a light lunch of Quiche Lorraine, accompanied with a glass of rose, we made our way down the pretty hill with its historical houses and quiet parks, passing couples whispering sweet nothings. With wobbly knees( it was a steep walk down) we made our way to the metro( Blanche) to reach another of Paris's famous museums-Musée d'orsay ( Metro: Solferino) The museum was actually a Railway Station called Orléans this was pointed out to us during our Seine river cruise) The iconic turn of the century building had been designed in a grand majestic style and we were happy to note that, on becoming a museum much of the old character of the building has been retained. Today it presents an inexhaustible collection of visual arts, sculptures, objects d'art from 1848 to 1914. The star collections are on the top floors of the building detailing the most comprehensive account of works from the Impressionist & Post Impressionist period- Monet, Gaugin, Van Gogh, Cezzane, Manet , Seurat, Matisse and so many more. The central aisle of the building is filled with sculptures from the likes of Rodin and Daumier amongst others. The lower/ entry level of the buildings have works dating back before 1870.
It took us a good 3 hours to go through the collection and by the time we exited it was time for beer, what better a place than the trendy( and expensive) St-Germain district ( behind Musée d'orsay) This famous street lined with upscale brasseries frequented by politicians, intellectuals, actors, musicians and writers. It also a place where people gather to enjoy a favorite Parisian pastime- people watching! This,we noted can last for anything up to a couple of hours, many a time with just a single glass of wine or beer! It was nearly time for sunset and we made our way to the iconic river Seine, walking along the historical embankments, enjoying the cool slightly chilly autumn breeze. A couple of our Parisian friends suggested we catch up got drinks at a hidden place frequented by the locals- Place des Vosges( next to Place de Bastille) This historical square is centered around a pretty park surrounded on all 4 sides with old residential buildings and grand arcades. It was said that Dominic Strauss Kahn( The shamed IMF chief) had an apartment here. After a round of drinks at the popular Café Hugo, we moved on to another charming square not too far- Place St Katherine, also filled with lively bars and brasseries. A memorable dinner with friends was the perfect end to our short stay in Paris. We made the most of our time here and enjoyed exploring the sights by foot. At times it did seem to be exhausting but fret not! Just take a break at one of the numerous cafes and bars that will leave you recharged and ready to head to your next sight. It was pouring by the time we finished dinner, almost as if the city was begging us not to leave. I do have a feeling that I will be back here sooner than later ( Paris tops the list as my favorite European city, sorry London!
This trip was originally published on the Hungry grape.