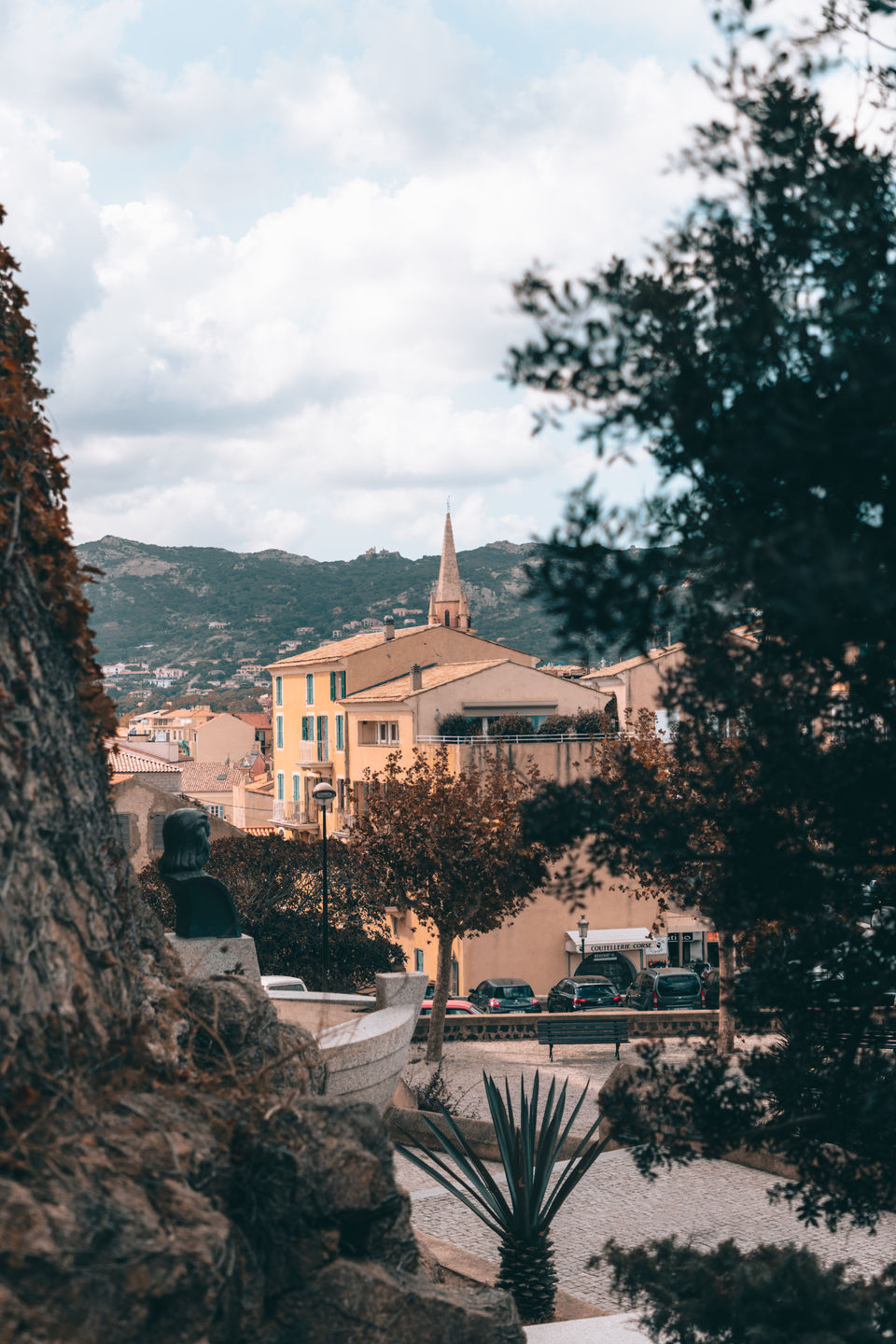 It was a blue cold 7:00 a.m. in the city of Nice as I shuffled between 2 bus stops to catch a bus to the ferry that left at 8:00 a.m. Unlike the buses in India, France has a systematic system where buses stopped at their designated bus stops only.
As we reached the ferry, I was aghast to peek over the driver and see traffic. After a few kind words and a whole lot of begging to the driver, I managed to jump of the bus and board the Moby Lines and soon I was on my way to the island surrounded by blue - Corsica.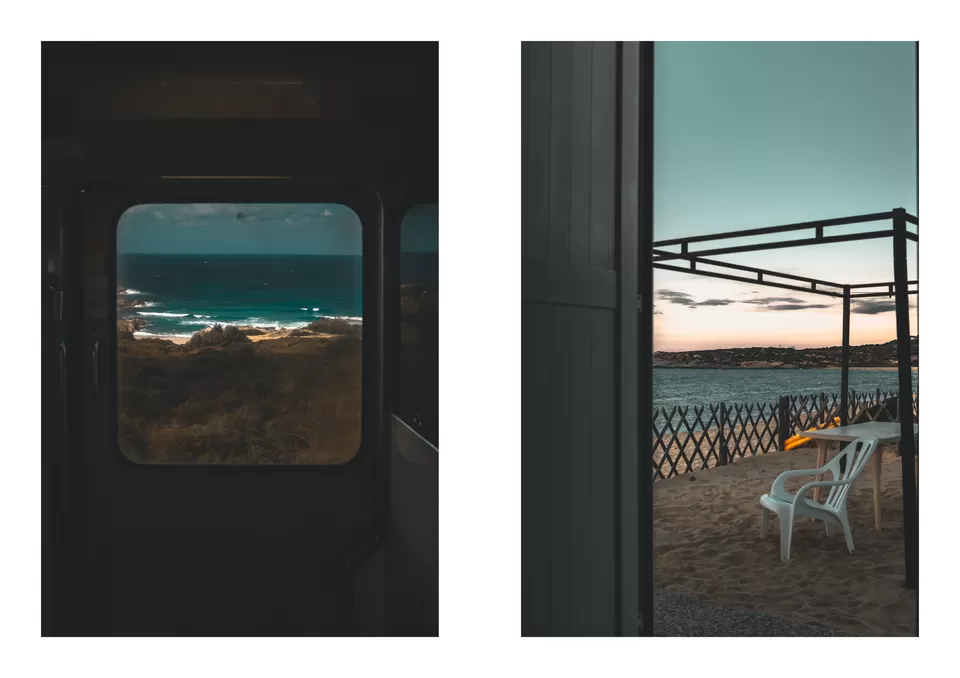 Getting to The Island.
There are 2 ways to get there, an airplane and a ferry.
If you prefer the former, there are 4 airports, largest of which are the Ajaccio (AJA) and Bastia (BIA). A direct flight from India to Corsica would rip a hole in your pocket for obvious reasons, I'd recommend a flight to Paris and then 1.5 hr flight to Corsica.
If you prefer the latter, there are various lines, like the Moby Lines, I chose, and Corsica Ferries. You can board one of the ferries from Toulon, Nice or Marseille. Ferries are by far the coolest way to travel. If time is not of the essence, floating on a big ship with restaurant, bar, view and hell of a breeze is the perfect icing to your travel dish!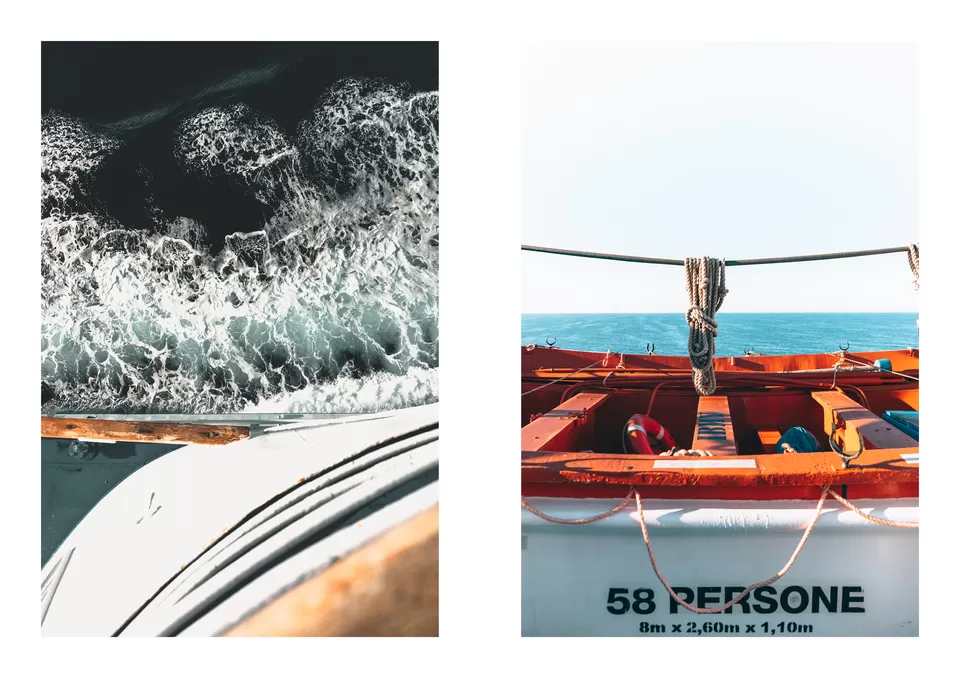 Exploring the Island.
As I arrived at the port of Bastia, fueled up with excitement, I ventured the land. Walking past gentlemen playing a traditional game of Boules in the park. The cold breeze under the scorching sun made me feel like I was under my quilt with the fan turned up. It felt amazing.
I then decided to head back towards Office de Tourisme de l'Agglomération de Bastia (Tourist Office of the Agglomeration of Bastia), who helped me plan my path to Algajola, where the hotel L'Escale Plage awaited my presence.
The safest and convenient way to explore this island was to rent a vehicle. I chose the train, which cost me €14 because I couldn't afford to rent a vehicle.
The only drawback to trains is that they traveled twice a day and where at times unreliable, which meant I had to acclimate to it's routine, but man the view through the window pane was Euros well spent .
If you're a little adventurous and have a strong bottom, rent a mountain bike for as low as €20 for 1 day, which seemed like to most convenient way to go around places close by and explore the narrow pathways. That's what I did!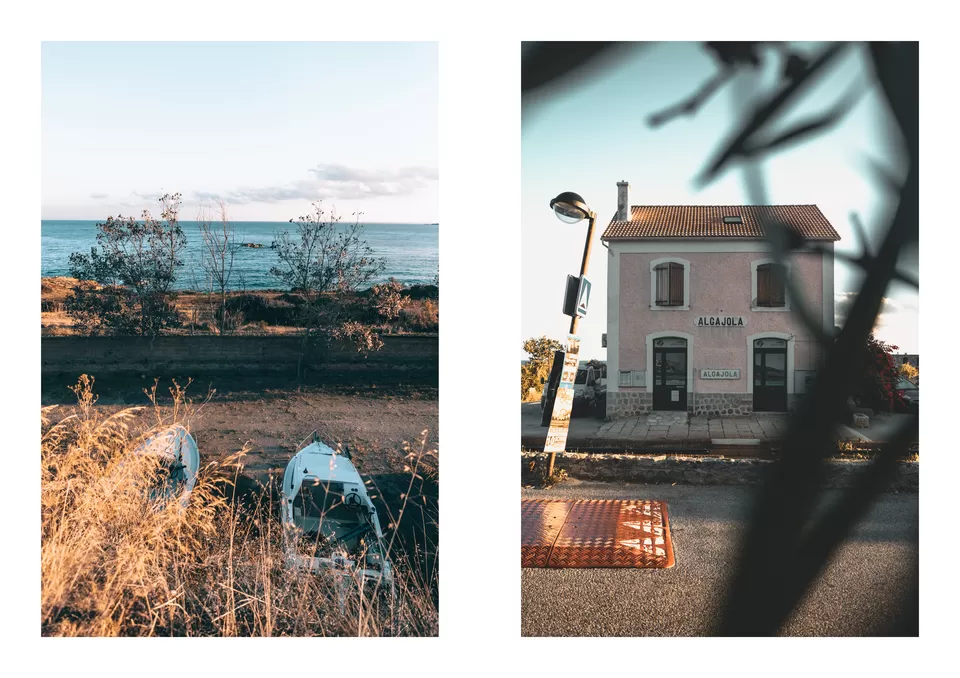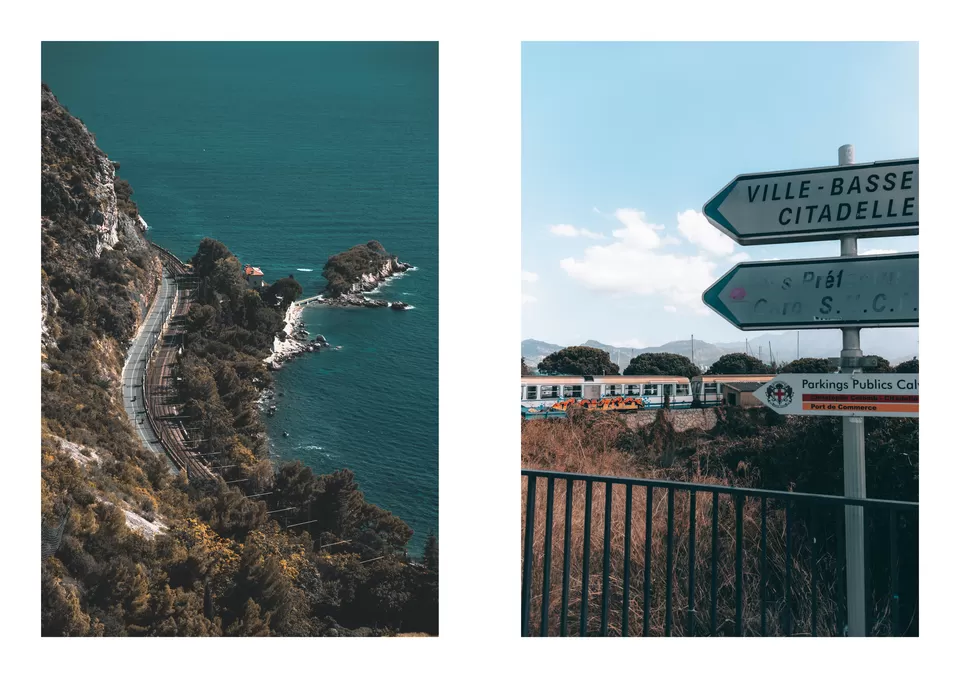 Bed for the cold nights.
Corsica is a massive island, it sure gets hot in the morning but the competing cold follows as soon as the sun sets. There are various hostels to stay at, but unfortunately for me they were all booked.
Although I ended up paying slightly higher yet beautiful accommodation on the beach Aregno, Hotel L'Escale Plage. With the window pushed open, I woke up to the soothing melody of the waves and opened my door to the warm sand of the beach.
By far one of the best places to crack open a cold one. Chambres d'hôte (local bed & breakfast accommodation) are one other option to lay your body for a recharge.
Worth exploring.
Just one stop journey from Algajola to Calvi, introduces you the lively streets, singing and dancing. Every year on September a festival takes place that brings people out and groovy.
While you're there explore the Calvi Citadel, Its massive walls with magnificent artwork all over, fills up your memory card involuntarily. Talking about Citadels don't forget the one over at Bonifacio. While you're there don't forget to walk up & down the Escalier du Roi d'Aragon (King of Aragon Staircase).
You must be famished, dig into the local cuisines. Too full? Grab a bike, burn some calories and explore the long lost village of D' Occi in the mountains. Sweaty and tired? Why don't you dip your feet in the soft sand of Aregno while sipping on a myrtle liquor.
While you're at it, look around there's a shack stuffed with boards. Rent one out and take in the beauty of the blue water as the sun turns red and sinks beyond the horizon.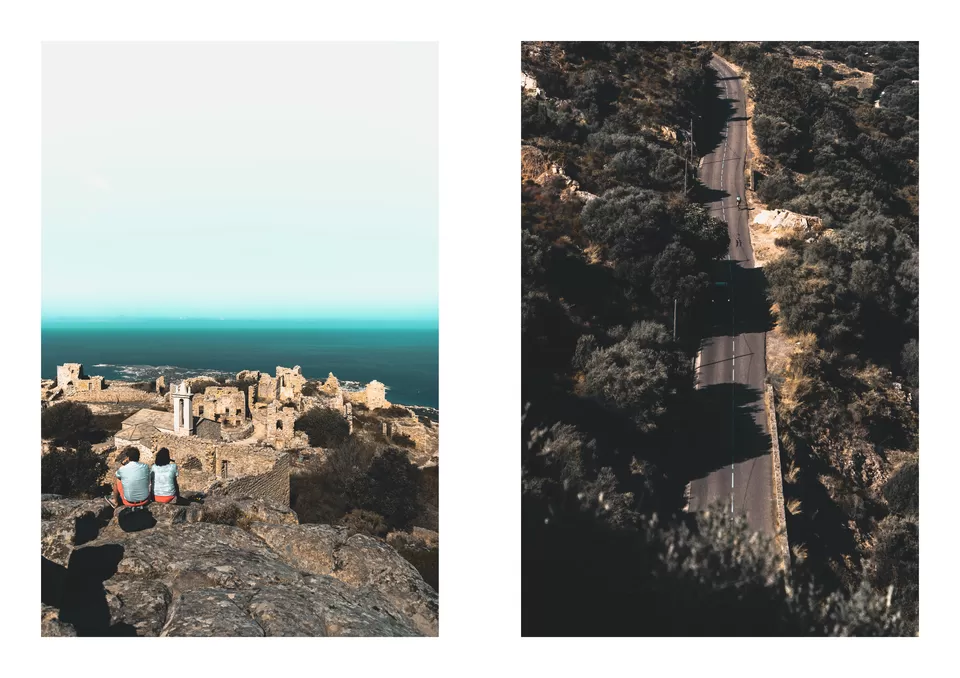 Do's & Don'ts.
Do talk to the locals to explore better.
Do take a pocket English to French guide, locals here tend to not know English very well, but if you tried they would too.
Do make sure you get insurance for your rented vehicle, locals seem to not care much and drive however.
Do make sure to book rooms ahead of time.
Do make sure you have local currency (Euro - €) in your bag, due to lack of ATM's in rural areas. Including some chambres d'hôte accept only cash.
Don't stare at women, they're just getting a healthy tan and not trying to amuse you, respect.
Don't forget to smile and greet your waiter at restaurants, they aren't your servants, they're your friends.
Don't click pictures without asking for permission, especially on the ferry.
Don't assume your waterproof phone to handle the serene blue water of France, carry a dry bag.
Don't ever throw away your transport ticket until you step out of the station, sometimes they check during the journey, sometimes after and sometimes never.
Congratulations you're one hell of a traveler! Go ahead document your perspective and share it!