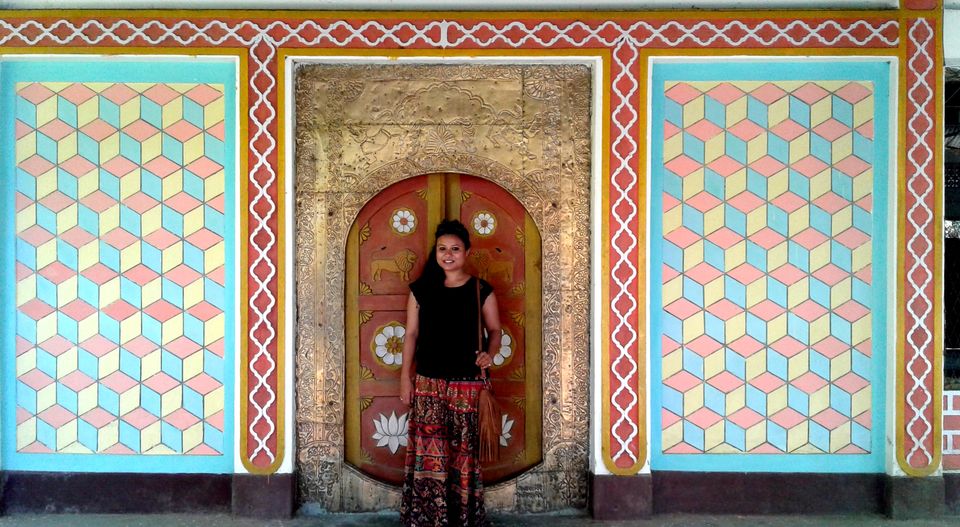 Nestled in the largest river of India Brahmaputra, MAJULI ISLAND welcomes you to its countryside charm and glory. MAJULI ISLAND is the largest river island of world located in Assam and has applied for UNESCO HERITAGE SITE but yet to gain access to it. It has recently also become Island District. The sheer spectacle of vast water body, matted green paddy field amidst lakes floating with water hyacinth, quaint wooden boats and bamboo made bridges, country side roads and everything about the place reflects the peace of your inner soul. The place is all about finding yourself happy, content and satisfied with everything around. MAJULI ISLAND is not only a visual delight but a sure rob for soul with people stealing your heart through their overwhelming hospitality and simplicity.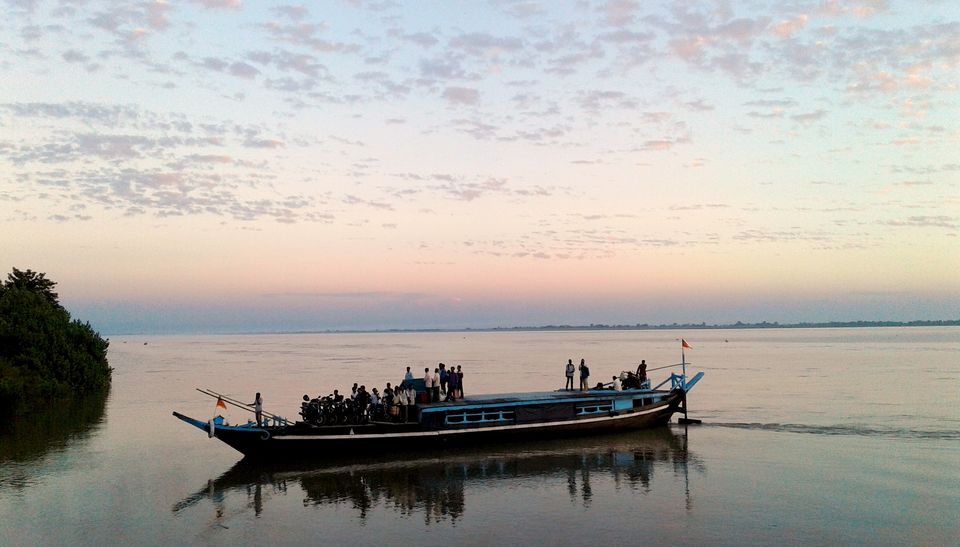 HOW TO REACH MAJULI ISLAND?
Reaching MAJULI ISLAND includes ferry ride to cross the Brahmaputra River. There are many trains or buses available from Guwahati to Jorhat. The most recommended one is Jan Shatabdi that leave Guwahati at 6.30 am every day except Sunday and you are in Jorhat by around 1.30pm. Hire an auto or take a shared one from public bus stand in Jorhat to NIMATIGHAT from where the ferry leaves for MAJULI ISLAND. The ferry ride is a very scenic one with zephyr blowing your hair and singing to the tunes of faraway lands.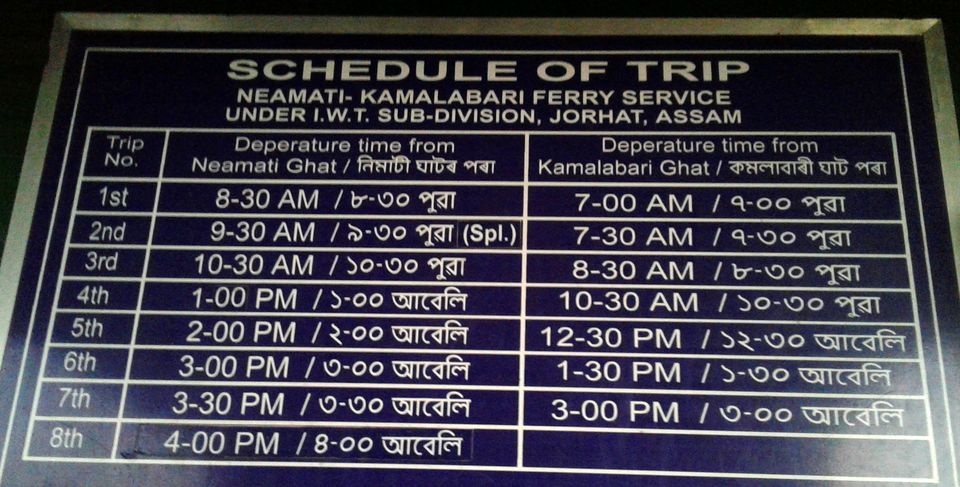 Good to Know!!
• The last ferry leaves for KAMALABARI in MAJULI ISLAND at 4.00pm and it takes around 40 mins from Jorhat to reach NimatiGhat, so plan according so that you are not stuck on the other side of MAJULI.
• Take the ferry to KAMALABARI only as it is more convenient to reach places.
• The shared auto will charge around Rs 40 – 50 per person from Jorhat to NimatiGhat and hired one will charge around Rs 250 – 300.
WHERE TO STAY?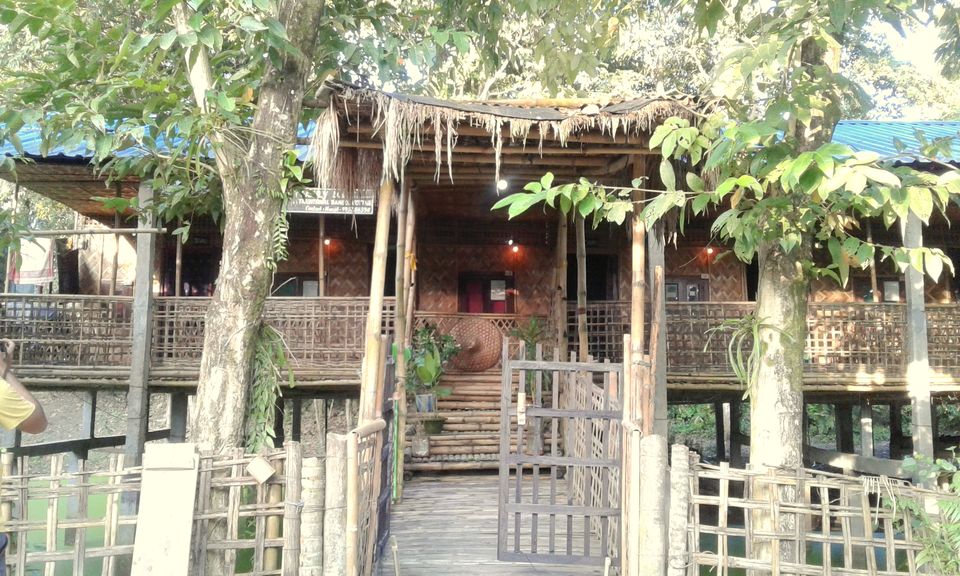 There are many guest houses, lodges and hotels in MAJULI ISLAND but I would definitely recommend LA MAISON DA ANANDA. They have the basic bamboo hut accommodation that is raised above the ground using cement support but the hospitality is fantabulous. The place is completely serene and not for a moment you will feel away from home. Try Tribal Food for Rs 300 for dinner along with Rice Beer. The price for rooms starts from Rs 500 and the cottage is priced at Rs 1000/-. MONJIT RISHONG is your man – Call him at 09957186356 for bookings.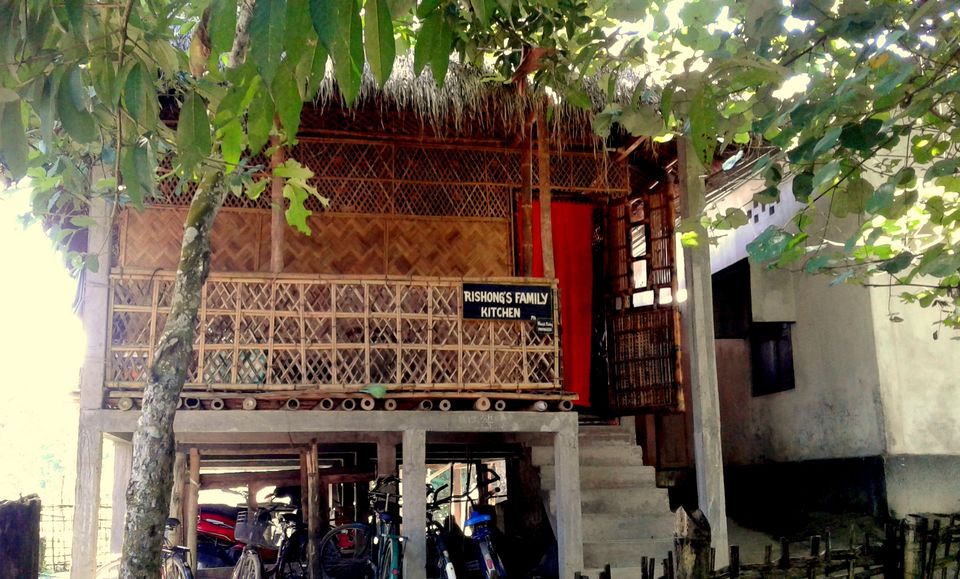 Good to know!!
• The place rents you cycle, scooty and bikes to explore Majuli Island at very minimal price and this is the best part.
• You can also rent a tempo for the day at Rs 1500/- to see around places if you don't know how to ride any of these.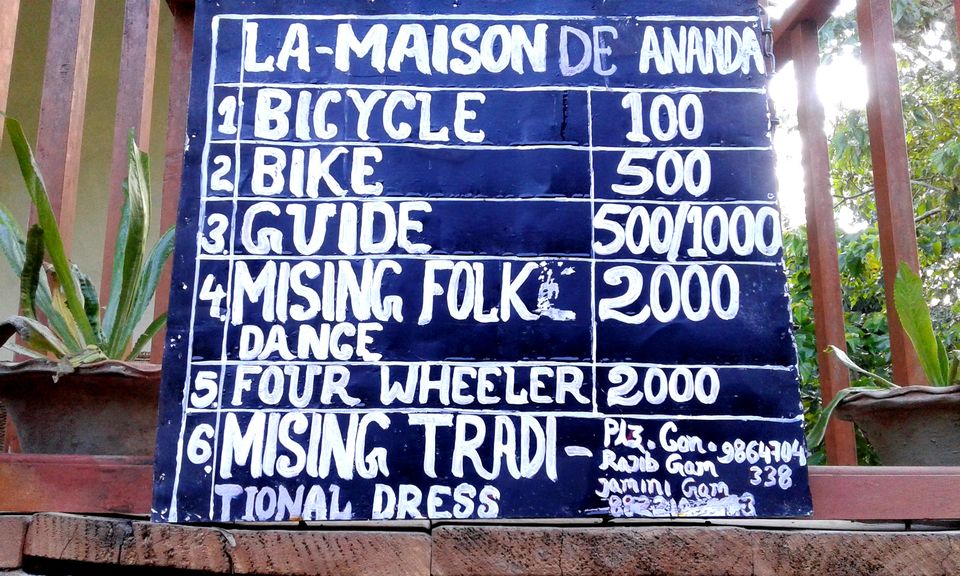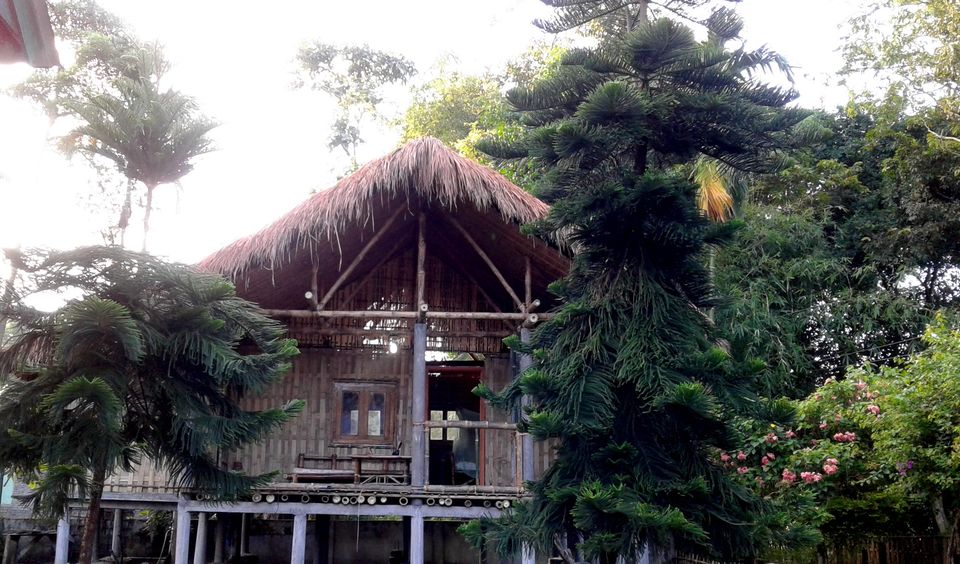 WHAT TO DO IN MAJULI ISLAND?
1) SATRAs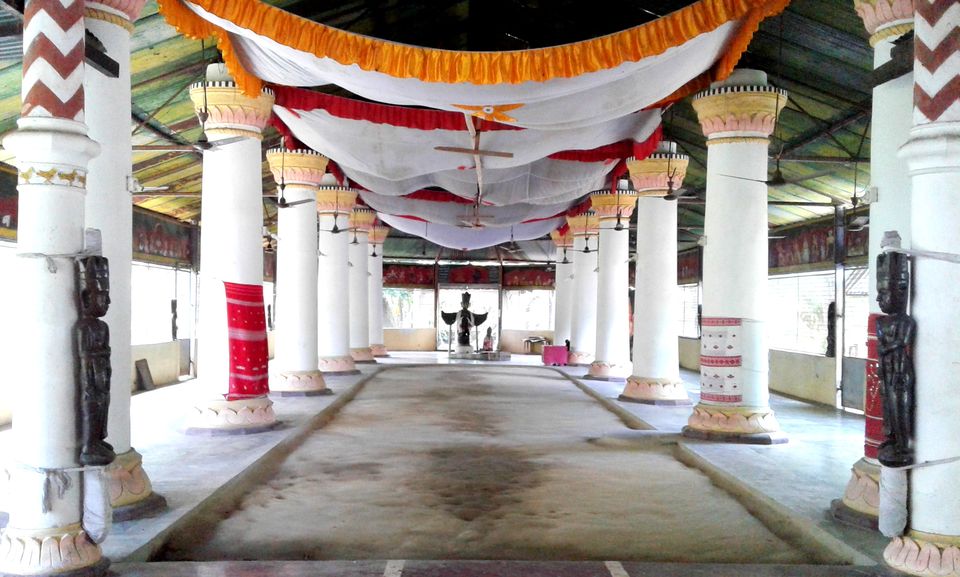 MAJULI ISLAND is the oldest place or place of origin of Neo-Vaishnavite Culture which was started by Assamese Priest Srimanta Sankardeva. There are many Satras (monasteries of Assamese Culture) from 16th century that gives you a complete cultural and traditional ride for Assamese Neo-Vaishnavite Culture. SATRAS are the must visit if you are in Majuli Island. These are the SATRAS that you can visit while in MAJULI.
Anouiti Satra – The place was built in 16th Century and is a SATRAS for bachelors. The name of the SATRA was given due to growth of Anouni Paan in the premises. It has a museum with ancient Assamese Artifacts, a small room with collection of eminent artist's information and the beautiful architecture from 16th century of Naam Ghar (Assamese Temple).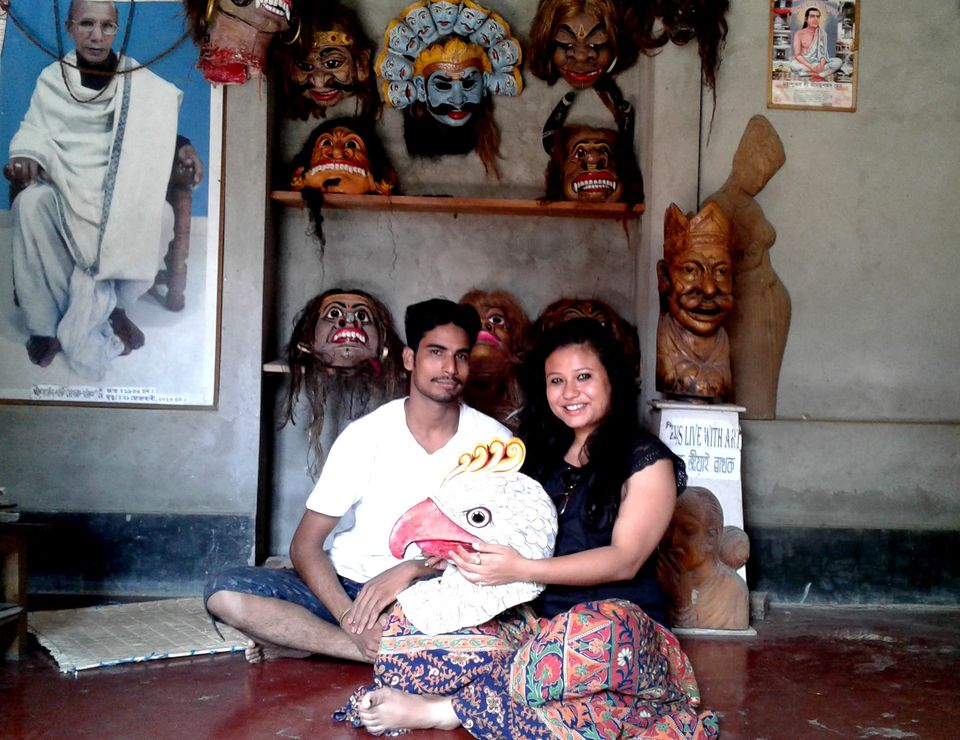 Samaguri Satra - This Satra is the house of mask maker acclaimed for preparing mask made out of dried cowdung, bamboo base and other materials. The masks are unique and used in drama called BHAWNA organised by Majuli. It is a small two room Satra with display of mask and artifacts.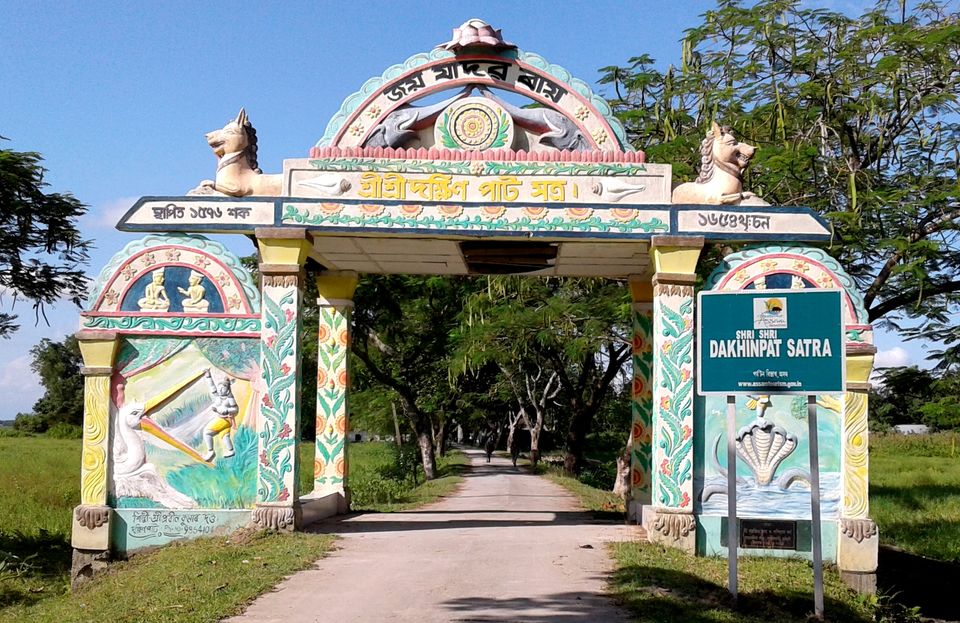 Dakhinpaat Satra – It is located a bit far from where I resided and is again an architectural bliss from 16th century. It is also a bachelor's Satra but the road taking us to Dakhinpaat Satra is extremely scenic with country road spanned on both side by beels (lakes) floating with water hyacinth. The beels also have country made wooden boats which are used by locals to row through the small water canals.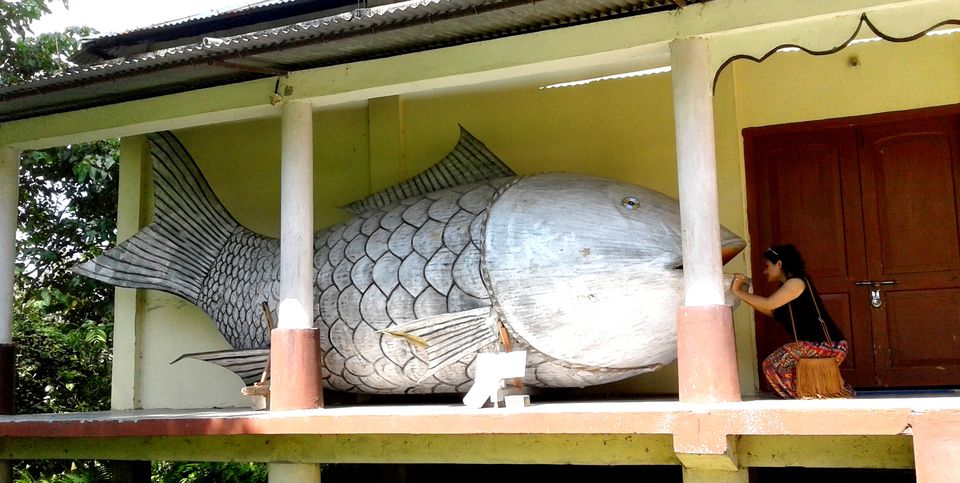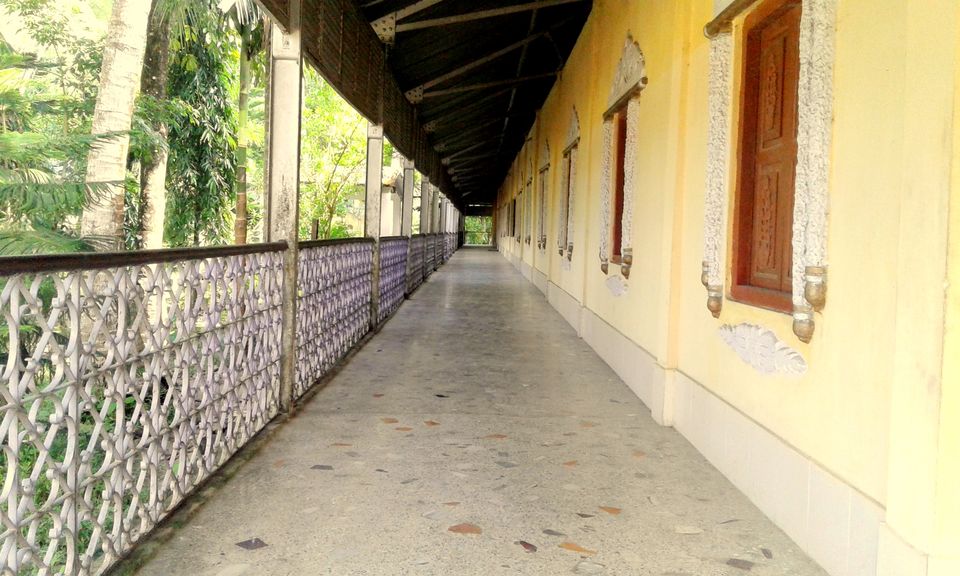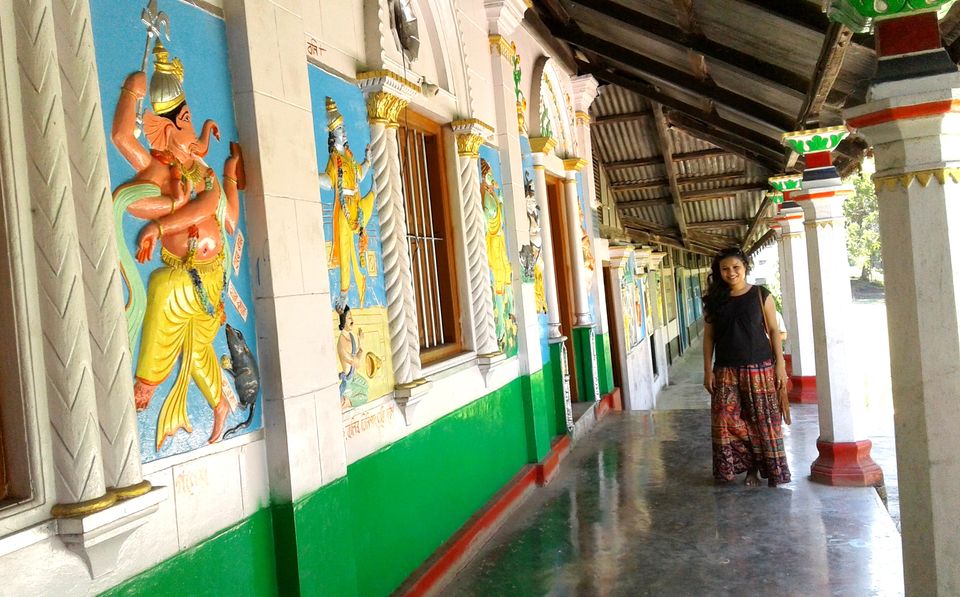 I found the above three SATRAS really good, however I also visited Bhogpur and Benganatti Satra as they were on my way but there was not much to explore. Also visit GARAMUR Satra and KAMALABARI Satra (the oldest one).

2) Walk around the villages!!
There are many villages in MAJULI Island that are worth the walk. Walk around on foot to explore the culture of the villages closely. Mishing Village near my accommodation is a recommended one. The village of PATHORICHUK is extremely picturesque and has three wooden bridges that need to be crossed. Along with that there is a crossing by small country boat in the most traditional manner where the villagers need to cross a mass of water to reach from PATHORICHUK to other side of the land. The country made boat is operated by local person who moves the boat to the other using a boat connected across by dragging the rope.!!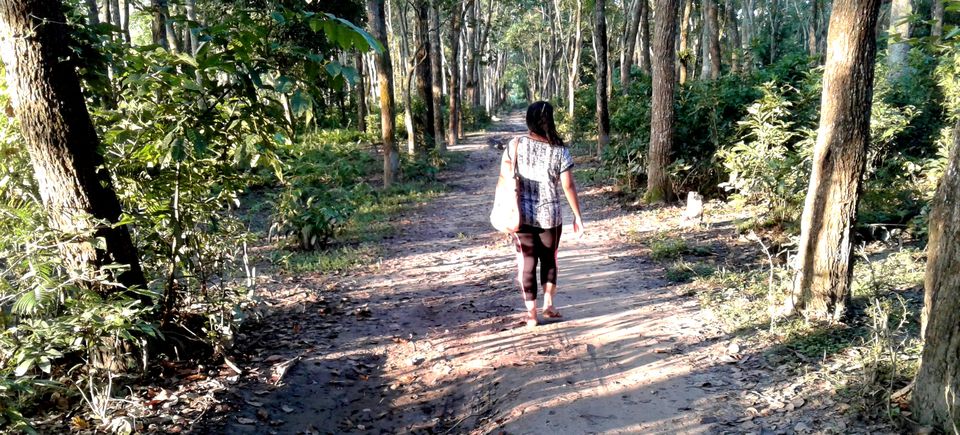 3) Watch the priceless sunset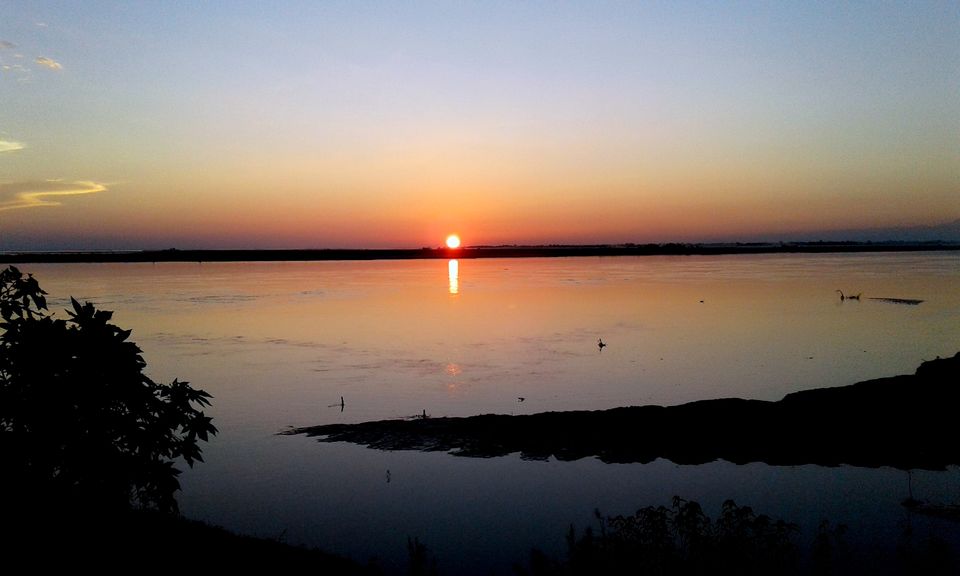 There is a sunset point that steals your heart with the vast glance of Brahmaputra River. The glory of the evening adds when you see people rowing their country boats and making a return to their homes. It is no secret that sunset amidst river is prolific. If you haven't seen the Sunset in MAJULI, your trip to the River Island is definitely incomplete.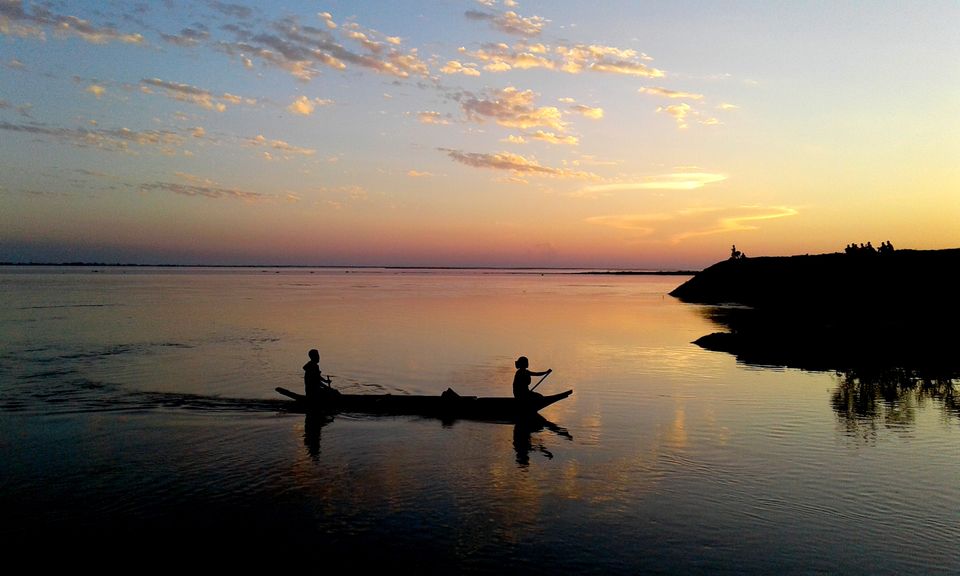 4) Wake up for Sunrise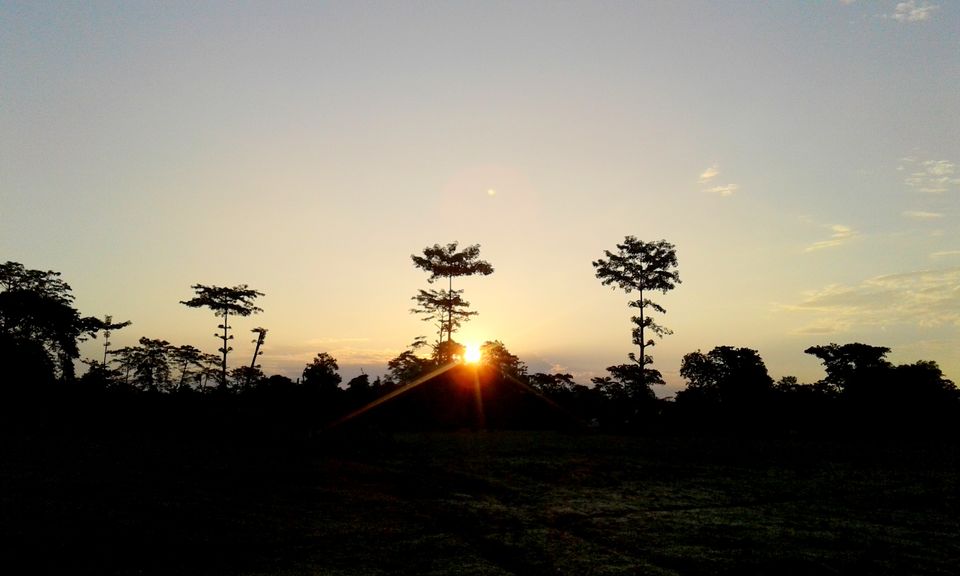 Sunrise in MAJULI is also spectacular but to see the golden lines of first rays of sun drawing the cloud, you need to wake up and leave at around 4.30 am. There is a Mishing Village and walking through it we reach the River on other side to see the first rays of sun gleaming the sky.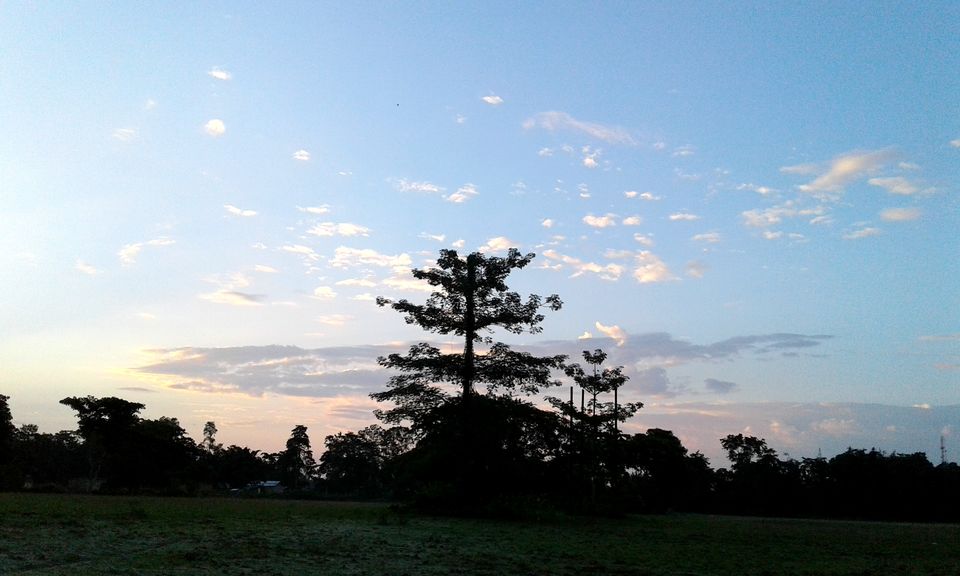 5) Local boat ride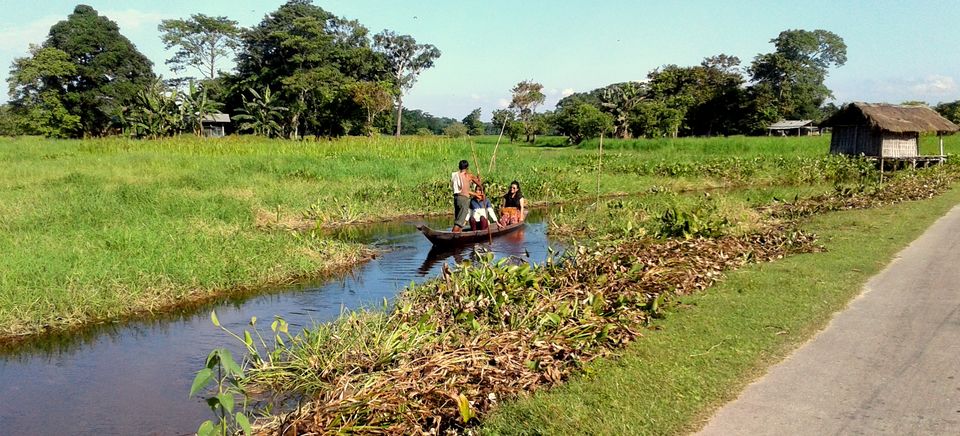 For this you need to request any of the local boat owners. The local people usually use their boats to row around the river to get stuffs, catch fish etc and taking a ride on the vast water body or through small canals is a great experience.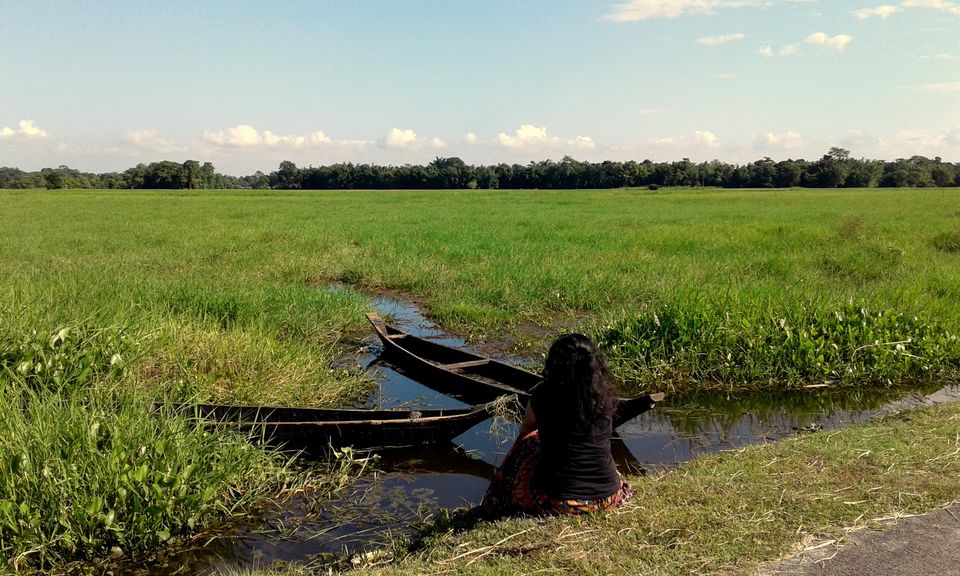 6) Tribal Food and Rice Beer
The tribal food is available at La Maison Da Ananda and it will be complete ethnic food with sticky rice, pattot dia mas (Fish baked in banana leaf), Chicken Khorika (Chicken roasted in stick), Oo Tenga Mas Jul (Fish Curry with Oo Tenga fruit ( Don't know what it is called in English) along with fresh vegetable. Rice Beer also called Apong in native language is fermented rice drink.
7) Sit on Ferry roof while coming back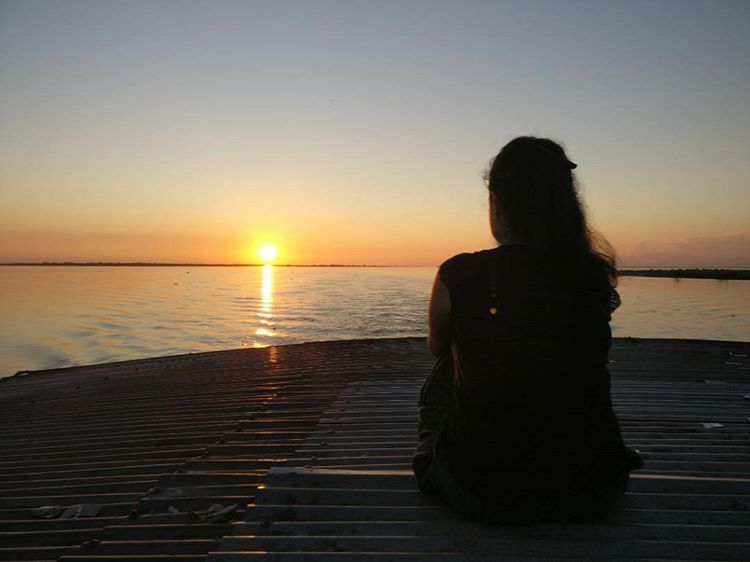 The last ferries leaves from Kamalabari at 3.00 pm and so manage time accordingly. Don't sit inside but climb on the top of the ferry to enjoy the river view, breeze and ultimately enjoy the beautiful sunset gradually.
The beauty and serenity will forever reside in my heart. Of beauty of heart and soul, I found the best human beings on this Island. If you are looking for a perfect rustic and countryside hideout, here is the den amidst the mightly Brahmaputra River.
SOME MORE PICTURES FROM MAJULI ISLAND!!