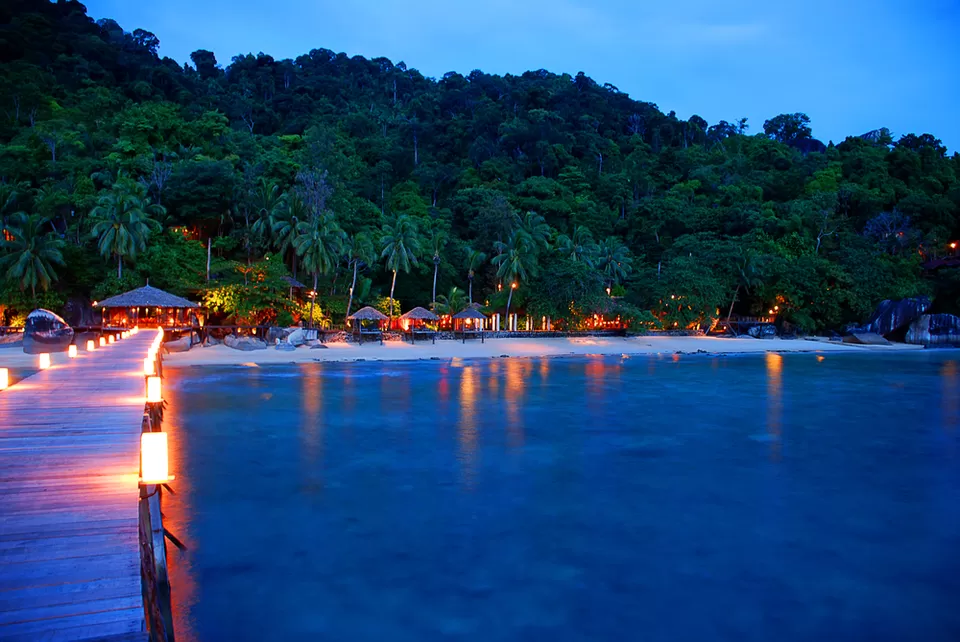 The coral reefs, underwater life, and diving and snorkeling areas on Tioman Island are world-famous. Mersing Jetty serves as Tioman Island's entry point. From 8 am to 5 pm, ferries run between Mersing Jetty and Tioman Island. Tanjung Gemok Jetty also offers ferries to Tioman Island. However, Mersing Jetty is the busiest port.
How to Reach Tioman Island
There may not be a direct route from KL to Tioman because the only method to get to Tioman Island is by ferry from Mersing Jetty. You can take a bus or cab to the Mersing Jetty and then transfer to the ferry from there.
Several ferries are available from Mersing Jetty to Tioman Island. In addition to the ferry that departs from Mersing for Tioman Island, another ferry travels to Paya Beach Resort.
You can book bus tickets online From KL Sentral and TBS bus stations for Mersing.The jetty is close enough to stroll from the Mersing bus terminal. The Mersing bus station will have a bus to Mersing Jetty near the ferry terminal and within walking distance.
Another option is to take a taxi to the Mersing Jetty, from where you can board the ferry.
Buses connect at the Mersing bus station from places like Kuala Lumpur, Seremban, Muadzam Shah, etc. You can book ferry tickets online for Blue Water Ferry to avoid standing in long queues at the jetty.
Things to Do in Tioman Island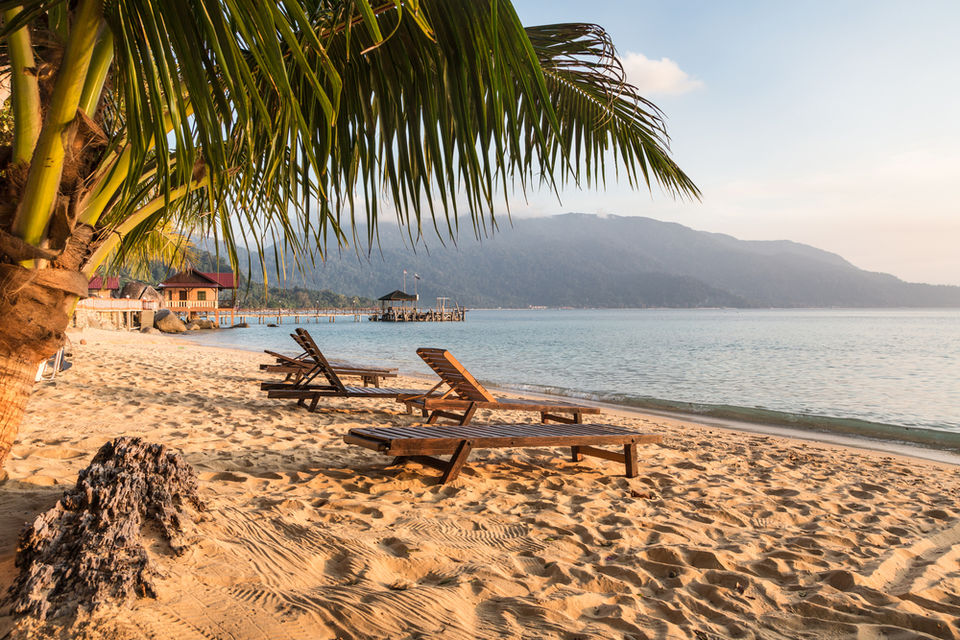 There are many things to do on Tioman Island, but some of the most popular include visiting the beach, swimming in the waves, shopping at local markets and eating a delicious meal at a local restaurant.
When it comes to enjoying a relaxing day at the beach, Tioman Island is definitely worth visiting. There are many wonderful beaches located all around the island, perfect for swimming, sunbathing and spending time in beautiful surroundings.
Must Visit Beaches
Some of the top favourite beaches on Tioman Island include -
Bukit Lawang Beach: This beach is known for its crystal-clear waters and peaceful atmosphere
Laguna Segondi Beach: A secluded spot with soft sand suitable for children, Laguna Segondi offers stunning views of Teluk Bahang State Forest and the fishermen in action at Genting Village.
Salang Beach : Watch the crystal clear seas, go diving, snorkeling, fishing alongside jungle, mountains, spot wild animals and so much more.
Must Do Things in Tioman Island
Besides the beach strolling and water sports, you can also explore -
A prominent tourist destination on Tioman island is the Asah Waterfall or Mukut Waterfall, which may be reached by hiking
Scuba or snorkel in the crystal-clear ocean! You can obtain a certificate at a low cost and enjoy life underwater even if you are just starting out.
For a different experience, go fishing around 25 kilometres from the coast.
Indulge in some golfing at the Tioman Island Golf Course
Take a stroll to Air Batang, one of Tioman Island's major communities.
Visit Monkey Beach
Play Frisbee and play with friends on the beach
Rent a bicycle and explore the island on your own
Take a peek into the Marine Park Information Centre
Relax and spot some corals in the Coral Island
Enjoy the calm of Nipah Beach
If you are staying at the Paya Beach Resort, try going on an ATV Ride
Go jungle trekking from Salang Bay to Turtle Bay to Monkey Bay or you can also trek from Tekek Village to Juara Village.
Do not forget to relish the authentic local food
Catch a glimpse of the turtles at The Juara Turtle Hatchery
Final Thoughts
Tioman Island is ideal for a quick island retreat if you are more into the adventure end of travel. You can book bus tickets to Mersing jetty online. If you want to pre-book Bluewater Ferry tickets for Mersing Jetty to Tioman Island, you can always go to the counter at the Mersing Ferry Terminal. But at times, especially during peak tourist season, there may be a queue. If there is a crowd, you may have to wait a while to get a good seat. In such a case, you can opt for online ferry ticket booking.
Booking Blue water ferry tickets online via redBus is the easiest and most convenient way of ensuring your reservation in these extraordinary ferries. You can check the ferry schedule, and then book the ferry of your choice.