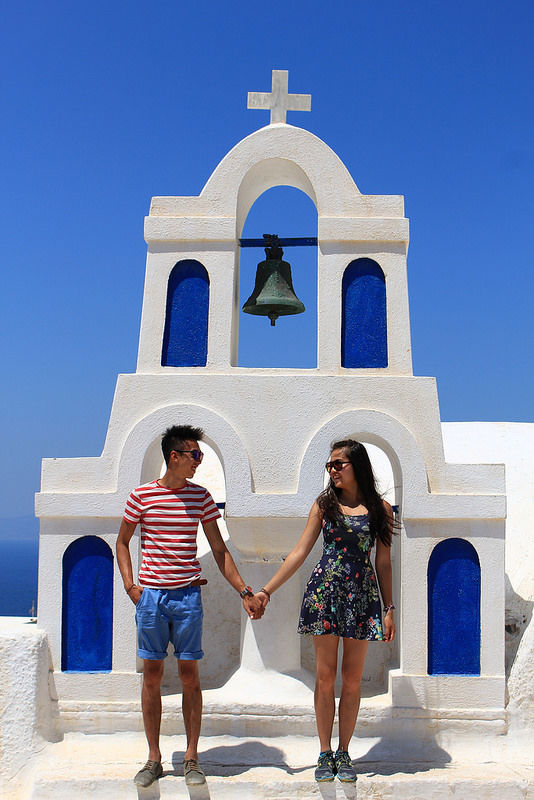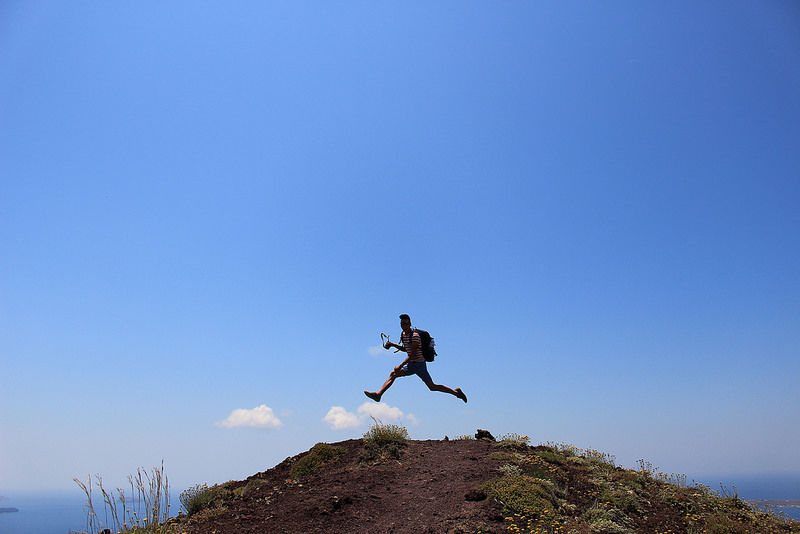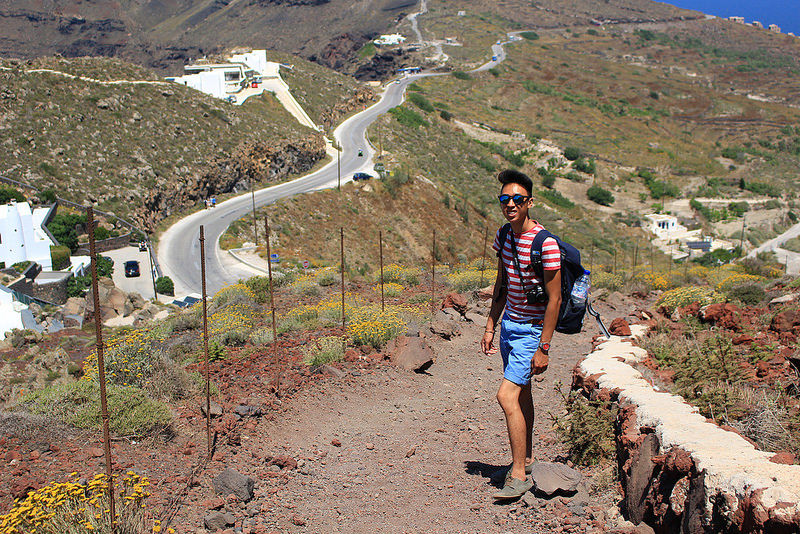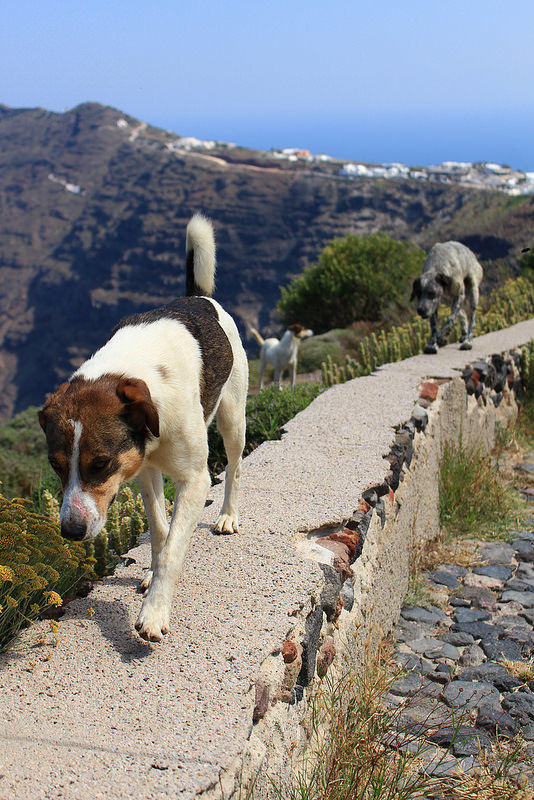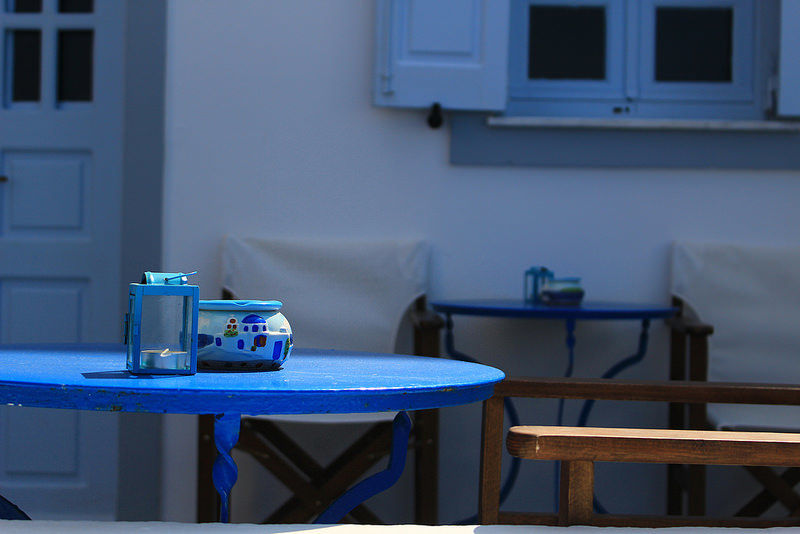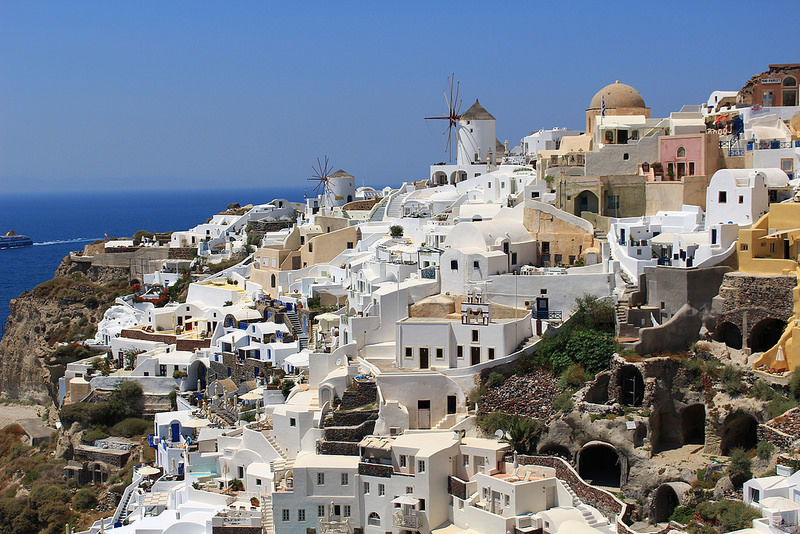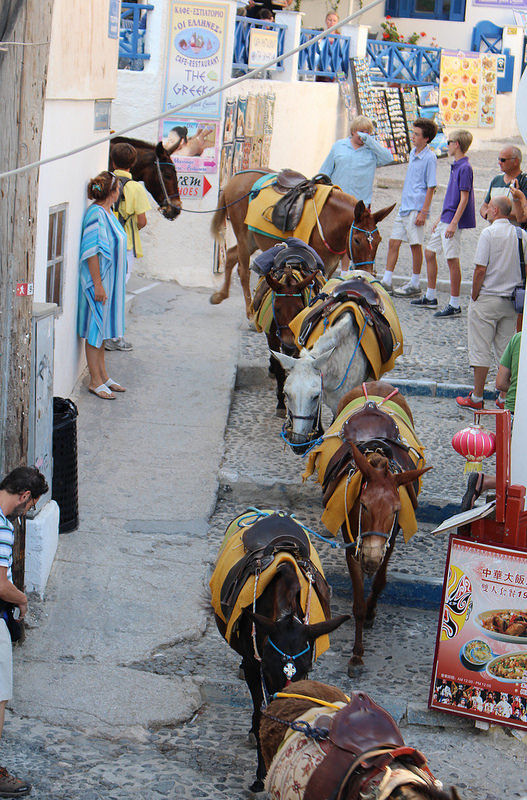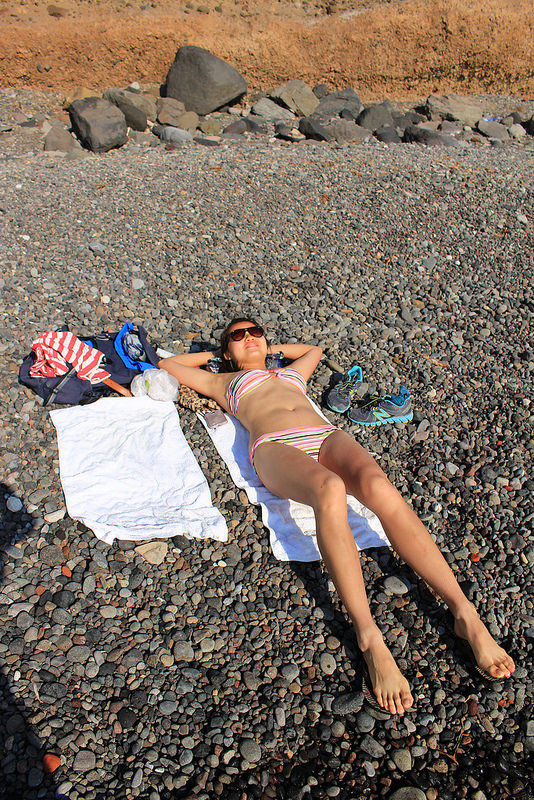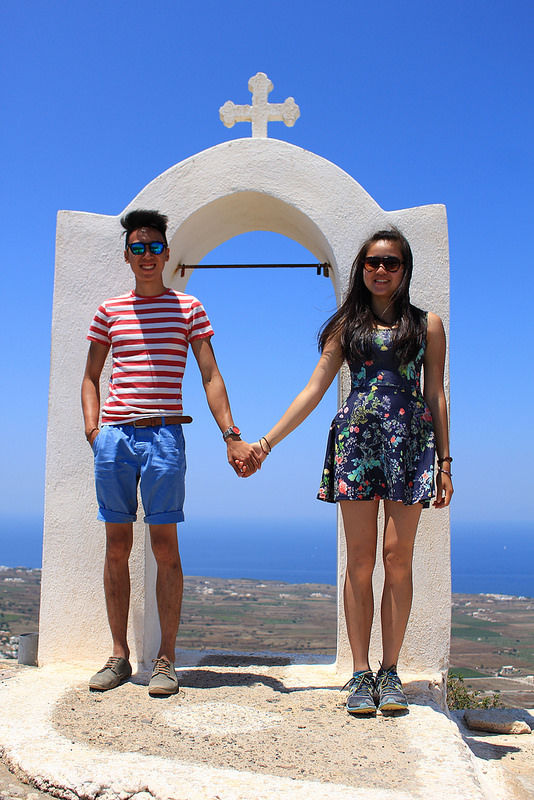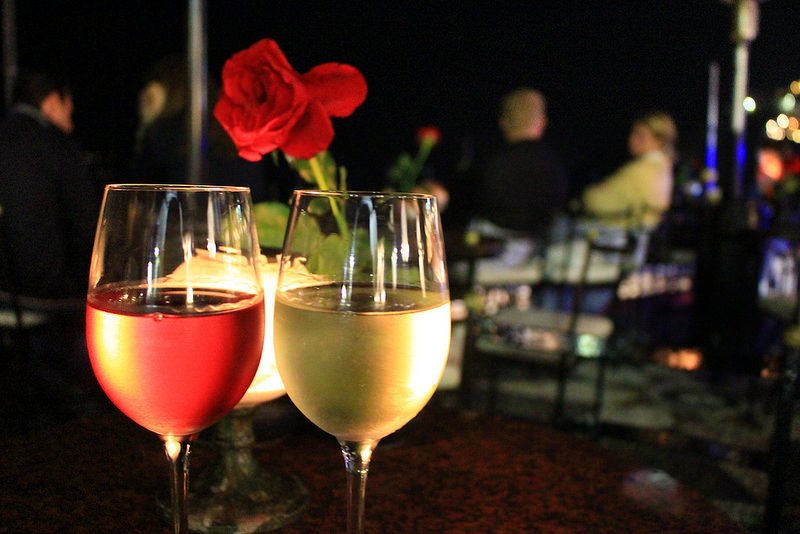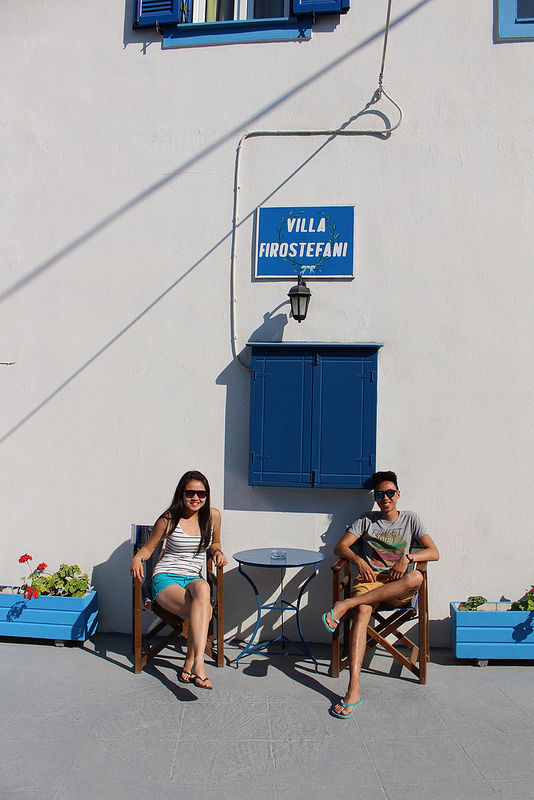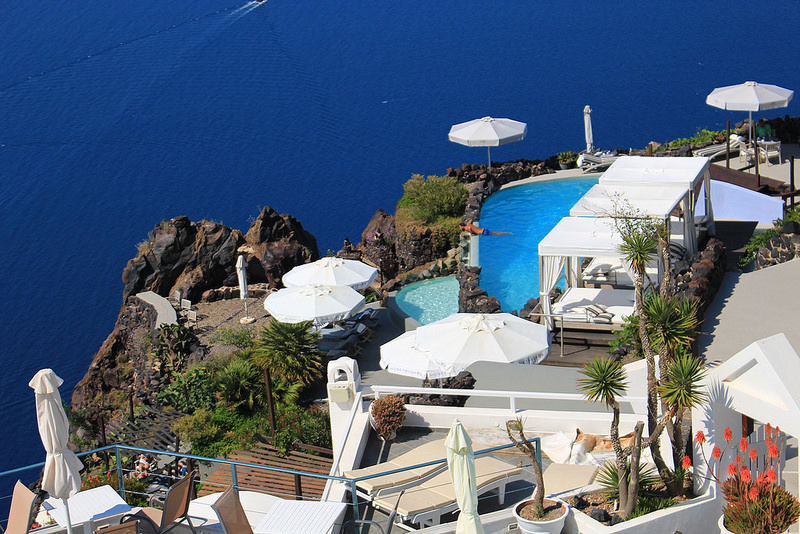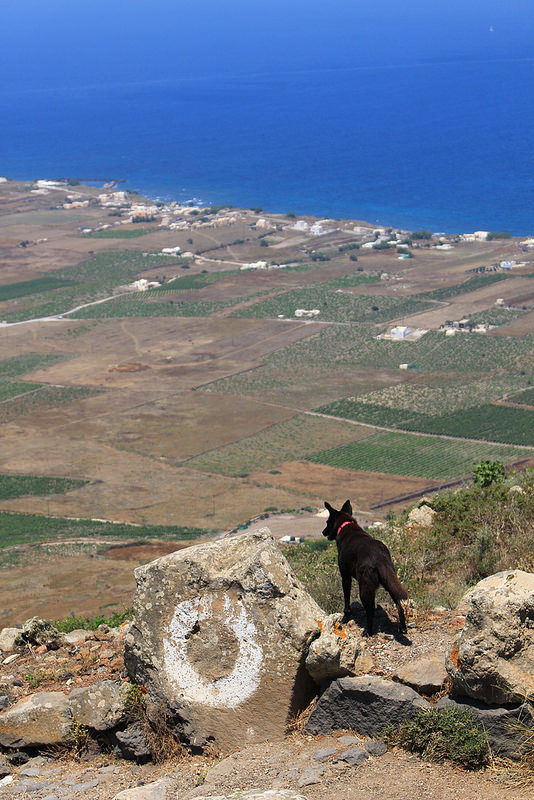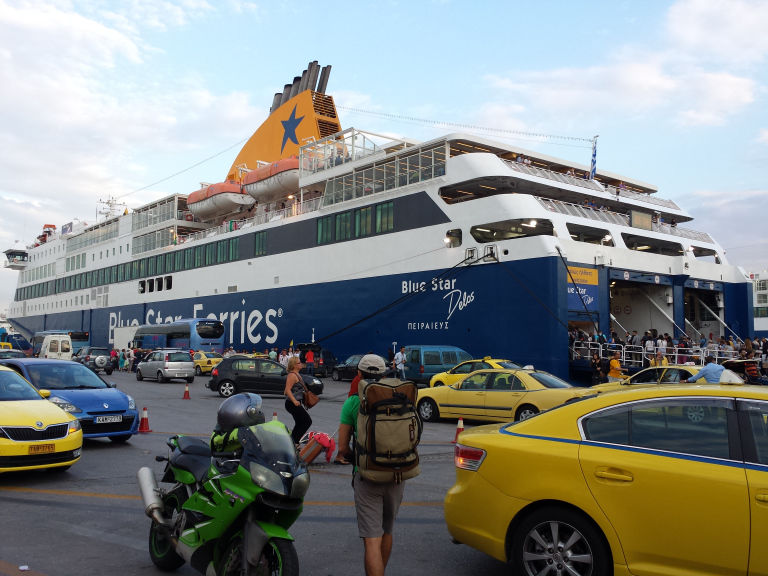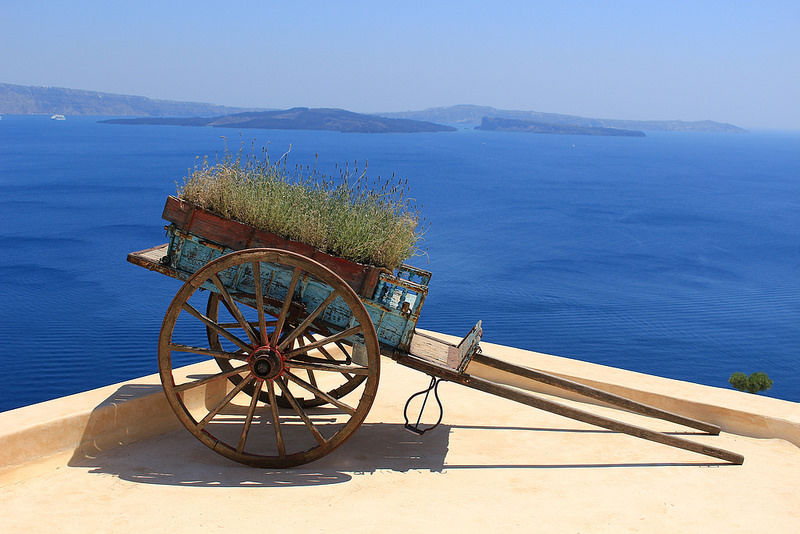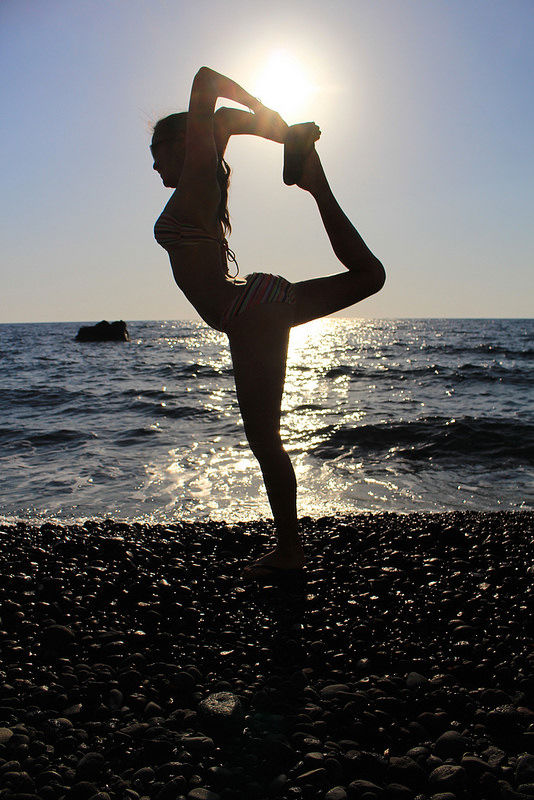 There isn't much to spend your time on other than wandering around the small towns of Oia and Fira, or going further to the South to check out the beaches. Renting an ATV/ car/ motorbike is common here. In fact, it's inaccessible to travel around the island without it, so be sure to bring a driving license if you're planning to do that. They are strict on that. An ATV costs 20-25€ for a full day. If you don't have a license, that's no major disadvantage either. You could hike or ride the bus around the major attractions, like what we did. Buses cost no more than 2€ one-way.
To get to Oia, we hiked 4 hours (and got a really fierce tan afterwards). We started at 10am and reached at 2pm, hiking and snapping pictures along the way. We passed Perivolas and Imerovigli to finally reach Oia. Our walk felt shorter by the things you see along the way. There is nowhere in Santorini where you cannot see the sea. We were entertained by different terrains, from black to white to red soils. We took the wrong turn midway and had to toil through wild grass with spikes (yikes! The grass were made for the desert, it seems), cut through somebody's plantation (oops!) and climb up a wall into a private hotel resort to finally be on the right track again. Aha, it may be cheap thrill but that was the highlight of the hike. 
Oia is the place to be to see the sun set with a back drop of windmills and white houses. Ammoudi bay, which is at the North edge of Oia, is a popular spot to swim. Cliff diving is possible too!
You could also ride donkeys in Fira uphill, and take the cable car downhill to the old port!
We spent 2 of the afternoons lounging by the beaches (and trying to salvage my tan). The waters are crystal clear, though they aren't the best beaches I've been to.
No winery tour, no sunset cruise, no volcano boat trip. We didn't do any of those, though all the agencies offer day boat trips around the island.
In its place, we tasted house wine, both red and white, at restaurants. They serve 0.25cl of wine at 3€. We saw the sunset every single day, once at Oia when we hiked over and twice in Fira, because we lived in Firostefani and the walk to and fro Fira, the main town, involves walking along the caldera (the edge of  Santorini with full views of Fira) which was in the West.
ACCOMMODATION
I don't usually promote my accommodation but it's almost perfect. Villa Firostefanioffers:
Free pick up from the port
Free breakfast daily
7 min walk to Fira, the main town, with picturesque views of Firostefani and Fira
1 min walk to bus stop
Sunrise views from the sea
Responsive to requests
Clean rooms, kind hosts
All these for 20€ a night! They are a family-run business so service is personalized.
Granted, it does not have an infinity pool nor does it sit on in the middle of white terraces. It isn't the biggest nor the most comfortable hotel room. If you prefer that you're better off looking in places like Imerovigli or Oia- you won't be disappointed! But if you're budget-conscious yet want to be close to the center, it is perfect.
TRANSPORT
To get to Santorini there are 2 ways- by boat or by air.
Ryan Air offers cheap flights sometimes, either from Athens or from other international countries. No harm trying your luck there!
There are 2 types of boat trips from Athens. Speed boat and normal ferry. Normal ferry takes 6 hours from Athens and costs 37.50€. The ferries are always crowded with people. There are 3 floors with seats, with both indoor and outdoor options available. Speed boat shaves off a couple of hours, though the prices are more.
Buy online or on site?
Well, if you buy online you're guaranteed a place but you pay a little fee (3€). It saves you time from queuing and the risk of being rejected.
One shocking thing I experienced was what Santorini, the island, truly looks like. In pictures, all you see are the stark white against blue roofs of villas and churches. In actual fact, the rest of Santorini is filled with barren land, agriculture and hilly cliffs.
Being on the islands of Greece is a different travel experience all right. All my trips, I've been walking from place to place to check out the various attractions. But on beach islands like this, part of enjoying it is lazing by the beach. Perfect to unwind (though I didn't have much to unwind for I've been cruising around Europe for the previous months, heh heh).
This travelogue was first published by https://belaroundtheworld.wordpress.com/