Every time embark on an adventure in the Africa – especially in parts of this continent that is still untouched and not exposed to mass tourism – I get a bit daunted by the list of things that could potentially go wrong. Nonetheless, that is the very reason why I love travelling around this continent more than anywhere else – it is still very raw, still not diluted by the globalization that has nearly engulfed all other continents. And it was no different this time around as I kicked off this 10 day trip around West Africa. But this time it was even more stimulating trip as I had not planned too much for this one due to the fact it being an almost last minute travel plan(Yes, I am dong a spontaneous Africa trip!)
The trip started in the country of Gabon, which has all the potential to be an African tourist powerhouse, but not yet unlocked. Apparently, it is the only place in the world you can see Gorillas in the jungle, Hippos surfing the waves, Elephants roaming the beach, Leatherback Turtles and Humpback Whales - all in the same day and almost within a stone's throw from one another! But the rub is, you should be having really deep pockets to engage in these experiences. The quote I got from the tour operator to visit Loango National Park was no different from a typical price range you might expect to pay in Safari-heavy Southern African or East African countries, but it was a sticker shock for me since this was West Africa and I was in no place to spend that kind of top dollar for a simple trip. So decided to skip that itinerary completely and just stick to Libreville and in and around the town. So in case you want to do a longer and more immersive trip – check out lonely planet or Brendan's adventure blogs.
My flight from Paris landed at Libreville around 5:30 PM in the evening and since the Immigration (e-Visa process) was a breeze and the big ball of fire doesn't go down here until 6:30 PM during this time of the year, I was lucky to catch a glorious sunset at the beach bar of my hotel – The Royal Palm. Highly recommend it for anyone who loves sundowners, as – without any doubt – the sunsets are a few notches more magical in this continent than anywhere else! The part about Africa that keeps my jaded-traveler mindset stimulated is it is so unpredictable. For example, here I am at this lovely beach bar that is so far away from the main reception/building and I am surfing the net at such high speeds that you can only dream of in advanced cities. And this Wi-Fi was available to you on any number of devices and all over the resort- for free. Take that, big hotel chains!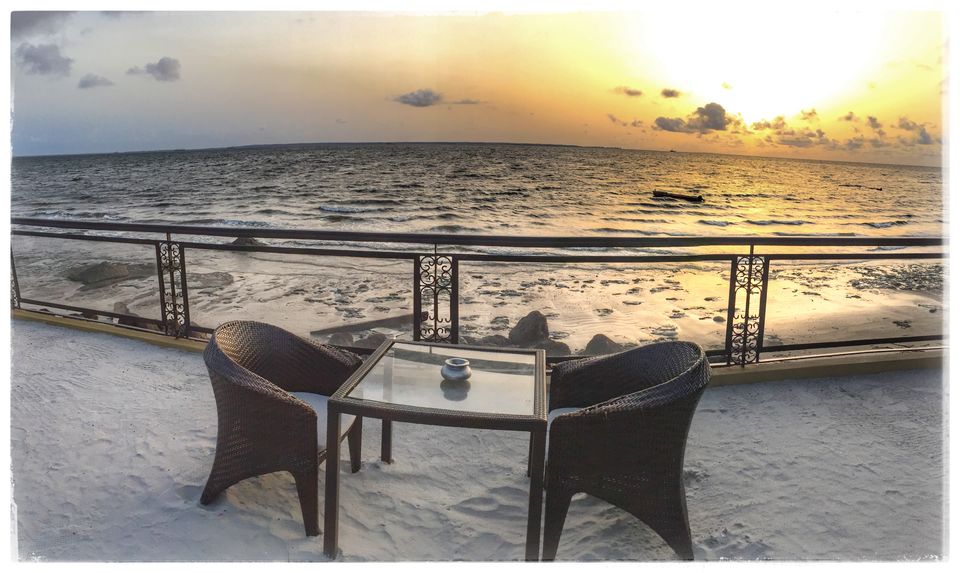 The first night was a rather quiet one. Involved nothing more than downing a few cold Beaufort beers and the unbearably sweetish version of Guinness - that is available all over western Africa – while listening to the sweet rhythm of the waves from the Gabon estuary that were lashing out against the rocks.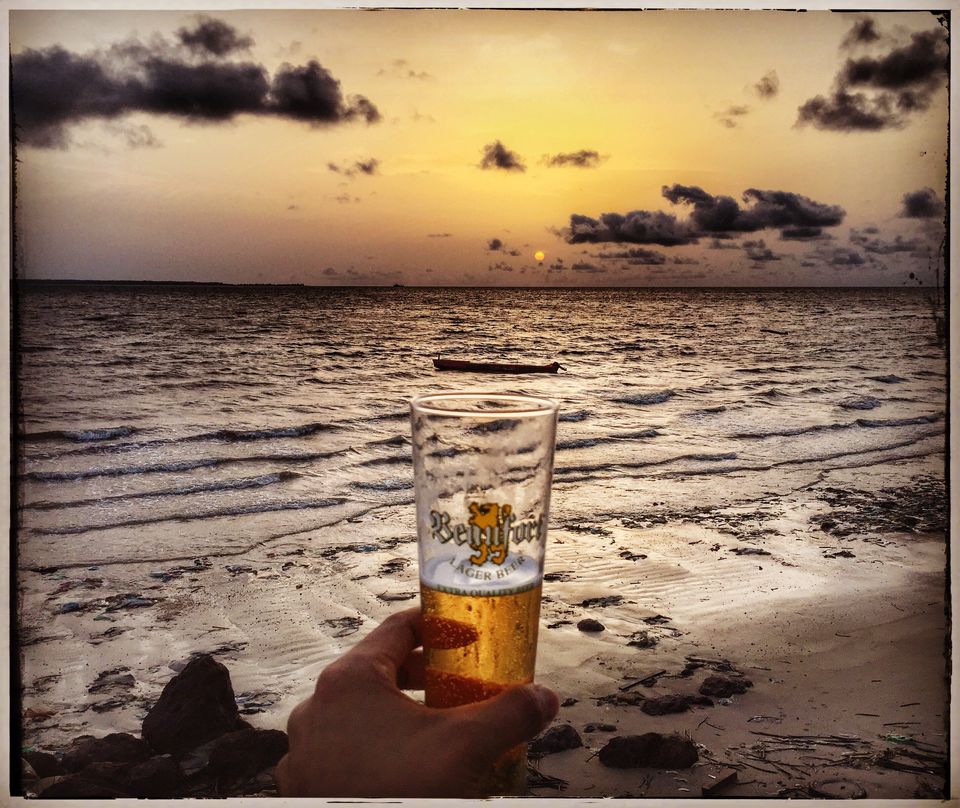 Next morning I woke up to a torrential downpour – African style – which reminded me of Indian Monsoon. I was treated to a wonderful and refined breakfast that is a rarity in this region, where I have mentally programmed myself to expect nothing more than black coffee and a cold croissant. After fueling up, I was ready for the next unknown of the trip. I am calling every segment of this itinerary an 'unknown' since in a place like this I have trained myself to not expect anything to happen until it happens!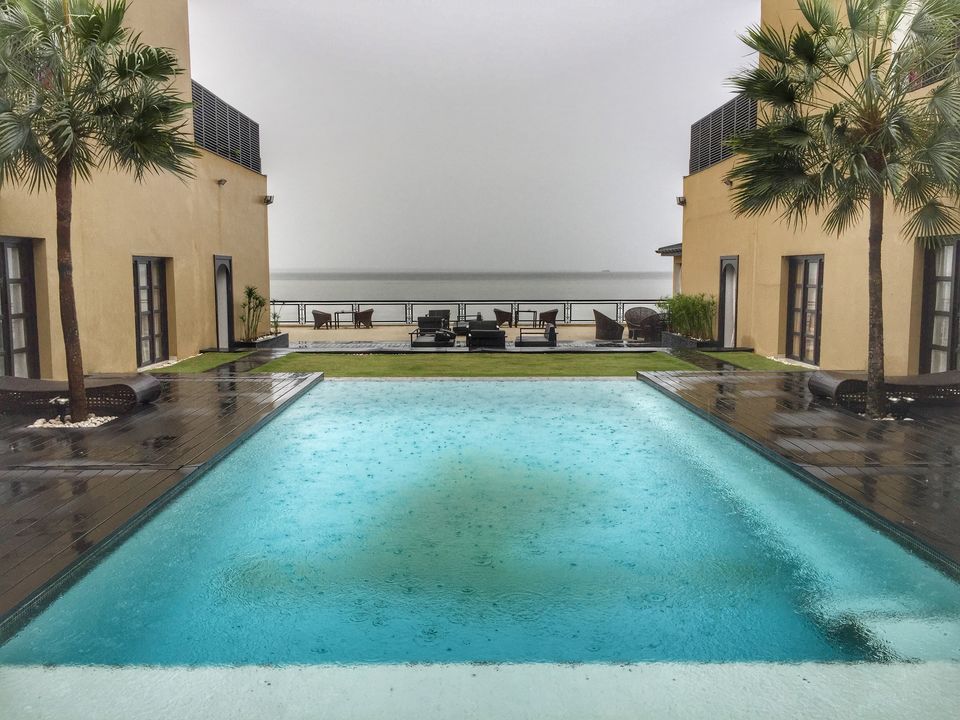 Both the hotel I was staying at , as well as the hotel I was going to check into not were of no help when it came to finding out which ferry I should take to go to Pointe-Denis, a neighboring village that was a 30 minute boat ride away from Libreville –across the Gabon estuary. So I decided to just wing it – a thing you are highly recommended to not attempt in Africa – and landed at the Michel Marine port. The taxi driver had no clue where to drop me and with a bit of local help finally figured out the ticket counter, only to discover that all ferries for the day were cancelled! To my surprise I was neither shocked nor disappointed and actually started planning for where to spend the night and what to explore during the day since I felt the Unknown has been actually resolved J However out of the blue an old man showed up from nowhere and chatted up with my taxi driver and jumped into our taxi to continue the 'discussions'. After a few minutes I was informed by my cabbie that the old gentleman was proposing to get me a 'Custom boat' - at the price of a Free drink for himself at the bar. The negotiations and exchanges that happened in the tiny car could have easily competed with any typical cross country deal that gets planned between intelligence agencies in a third world bar or café :-)
This is why I keep saying Africa is unpredictable! Just when you think every option is off the table you get presented with a new one. However I was a bit wary and knew not to get too overjoyed too soon. And it turned out to be true. In Africa nothing happens when you expect them to happen and waiting endlessly is almost a way of life J So though the owner of the boat had mentioned that the ride would be back in around 40 minutes, after more than 2 hours I was still at the pier, getting amused by all the completely incomprehensible conversations that were going on under the tree, on the docked boats and on the pier. If I had expected things to happen as per schedule and on the clock then I would have been a frustrated tourist. But being a seasoned African traveler, I saw this coming and had infect expected it and so was quite ok only hoping that I do get to the island eventually, before the sunset!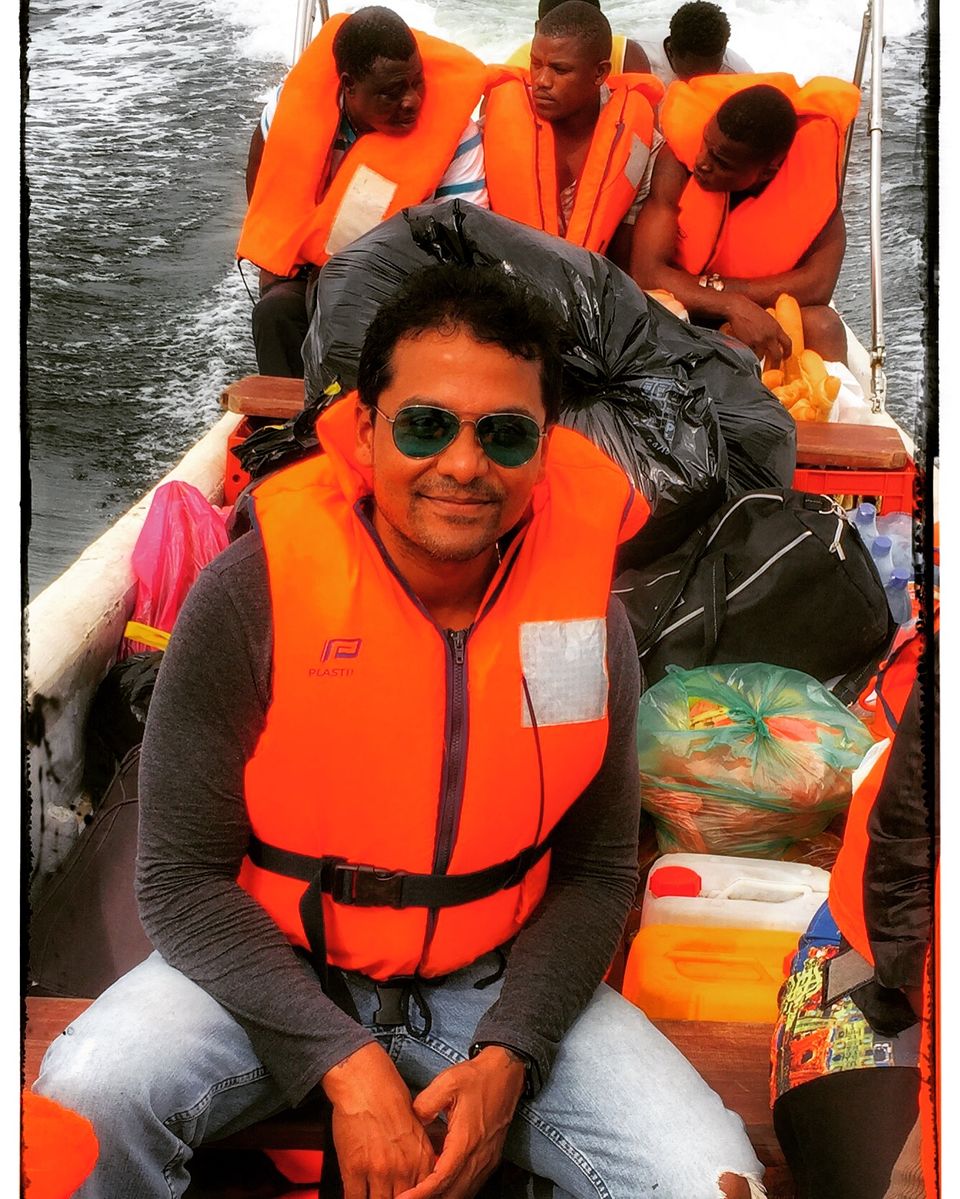 While I was expecting a solid motorized boat, all I saw pulling over into the dock was a shaky catamaran. So, I prepared to get ready for my next unknown. Before I could board – or the few other passengers could – the helpers started boarding a boat-load of stuff(literally!) into the tiny ride and once the people started getting in the catamaran became extremely wobbly. The boatman started screaming in a paranoid voice and a long argument – between him and the owner of the resort – ensued. Though I couldn't understand most of what was being discussed I could clearly grasp the boatman repeatedly saying "dix personnes sans baggages" – which I could easily translate to '10 persons max. and that too, without baggage and we have too much load now!" So a couple of folks were offloaded- very reluctantly- and we were off on what could – at best - be labelled as a tricky ride!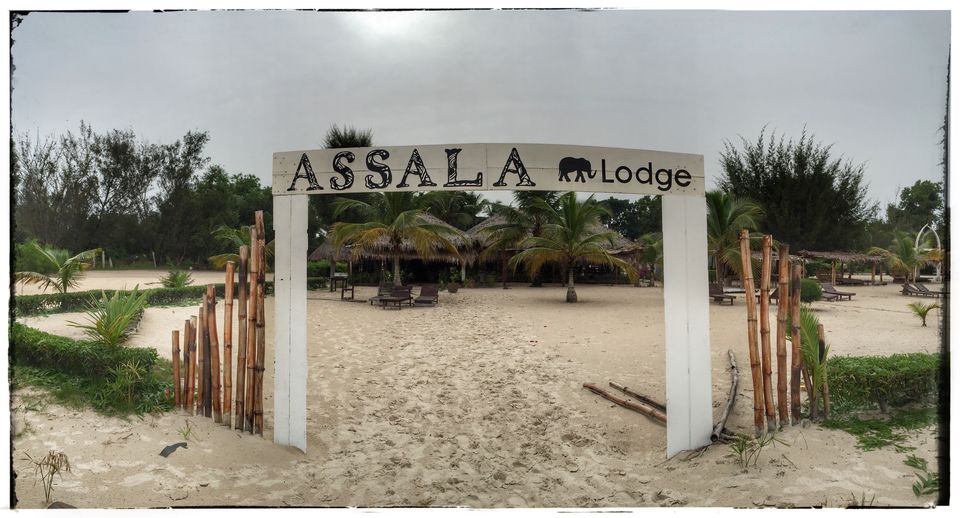 Thanks to the fact that there was no other guest at this 21 Room lodge, the sweet owner offered me one of the best rooms and as an added bonus gave me the 4G Hotspot that would have been typically stored at the common area for other guests to share. I was so prepared to be completely unwired and unplugged in a place, where electricity was a luxury.
But then Unpredictable Africa decided to play a different chord altogether and here I am roaming around all over the resort, walking along the beach and trekking into the nature reserve behind continuously connected. And the 4g connection was genuinely 4G and not like the fake ones you get in Asia and was in fact, was way faster than the wireless connection at my last job in Bangkok! No matter how remote I go and how much off the beaten track I get to, I am a traveler who likes his creature comforts and technology fixes at the right dosage. So this was best of both the worlds and I am loving!
Spent the evening at the cute bar in Assala lodge, in the company of a few cold Regab's and Beauforts and getting lost into the glimmer of the ships and the distant city of Libreville as twilight morphed into night. Overall Gabon is a great place to visit for a simpler – but a bit comfortable – Africa. However, be ready to spend enough as this is not a cheap place! Your food and drink – at upscale places – will cost you around the same, if not more, as in Western Europe which I feel is not correct and doesn't follow any logic. Same goes for the Accommodation costs. They are more expensive than anywhere else in the world – per square meter and per unit of luxury you get for it.