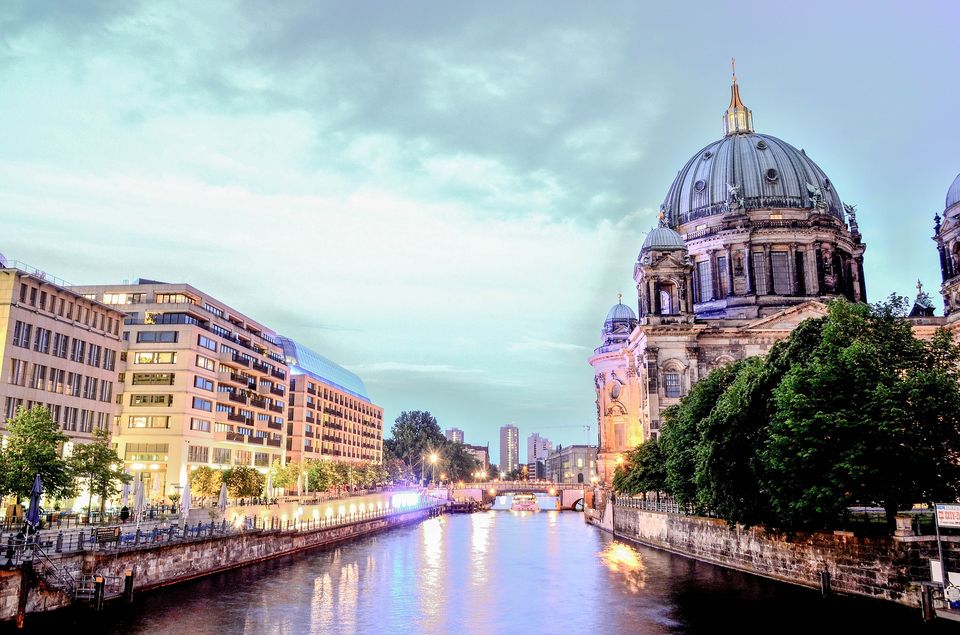 With every new mile you cover across geographies, you often get into conversations with people sharing the same vision of travelling as yours - with lots of queries generated from curious minds directed at you. I must admit that most I come across are usually quite challenging and complicated to qualify for a simple answer, like "I really love to travel but there are these "xyz" reasons due to which I cannot...what should I do?". These usually lead into conversations extending hours at stretch.
But then every once in a while a question comes along which your heart knows the answer to, so much so that the answer is already on the tip of your tongue before you could give it a second thought. So when anybody asks me for that one destination that they should not leave out of their European itinerary, my mind always goes into an autopilot mode - revisiting all the happy memories and cheerful pictures painted by jovial experiences from probably the most vibrant cities in Europe. So if you are currently preparing your European itinerary, you are committing a cardinal sin if Berlin is still not on your list!!
With a population of almost 4 million, it has the distinction of being the largest city in Germany and the second most populous city proper in the European Union. However, unlike in most parts of Europe, this expansive demographics has transformed this city into a melting pot of vibrant cultures, influences and lifestyles with people from all backgrounds coming together to create a social fabric you can not experience in any other European city. So even if you have but 24 hours in this world city of culture and industries, here's how you can enjoy the best the city can offer -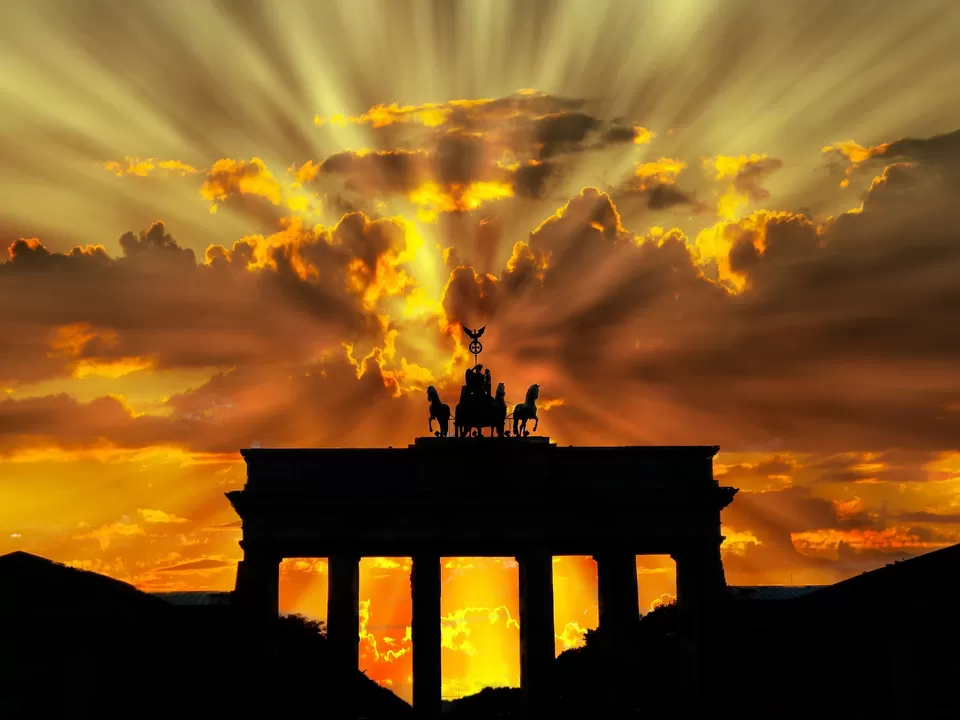 Being one of the most iconic sights of the city of Berlin, head towards this majestic monument the first thing in the morning. You may choose to see it in late evening as well, basking in full glory under the lights, but I recommend to visit it early in the morning to avoid running into tourists. This monument adorns all postcards from Berlin - for who does not remember the familiar picture of thousands celebrating here as the Berlin wall fell in 1989!!
This 18th century neoclassical masterpiece is located in Mitte, right next to the Reichstag. Apart from its imposing architecture this gate holds special significance, symbolizing the sentiments of German Unity. Ahh...and there's a special story behind the Quadriga (the sculpture of the horse-drawn chariot on the top of the Gate) which you should definitely read before you visit the gate - or maybe get in touch with me for the answer!!
Located close to Brandenburg Gate and also known as the Holocaust Memorial, this impressive site, made up of 2,711 concrete columns that follows a maze-like layout, is a memorial to the Jewish victims of the holocaust.
What strikes every traveler walking through it is a peculiar sight - every stone stands at a varied angle and slightly askew, thus making each rectangular block unique. Their measurements are equal, however. These grey walls may become claustrophobic at times, but a walk through it is an experience like none other.
It would not be entirely incorrect if I say that this building is more drenched in German history than any other monument in Berlin. Currently house of the German parliament, this building is adorned by an impressive glass dome at the top, which you actually visit when you make a visit to this monument.
However, you have to book a tour to this attraction very well in advance (at least 7 days) to find available slots. This link will guide you for making your bookings.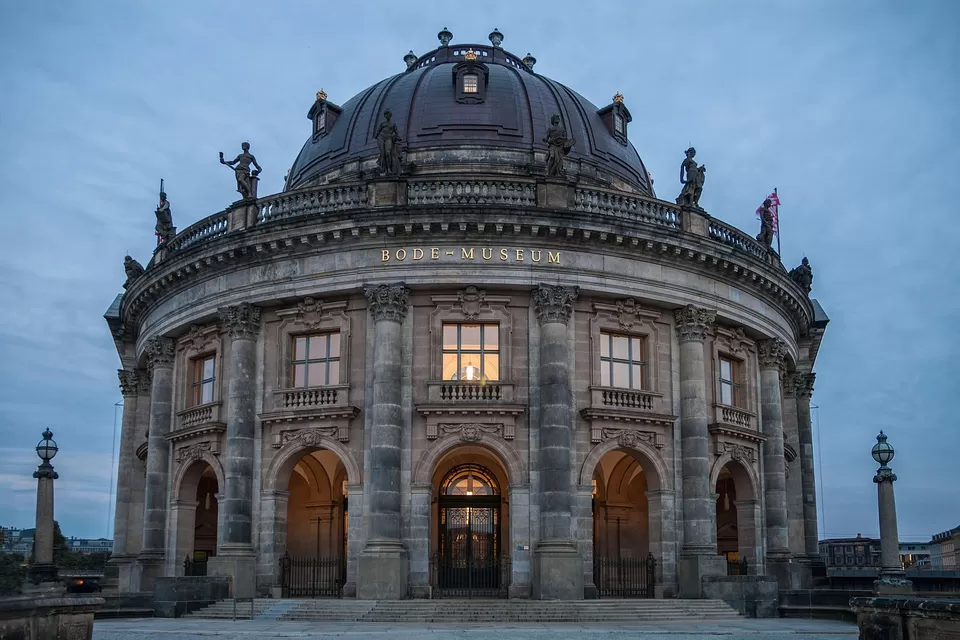 Located in Berlin Mitte, meaning the middle of historic old town of Berlin, Museum Island is a UNESCO World Heritage site and is located right next to Berlin TV tower. This is home to Berliner Dome and a number of museums, which feature brilliant artifacts from the years gone by.
Notable among the museums is Pergamon Museum, Berlin's most prominent cultural and tourist attraction. Although the main attraction of the museum, the Pergamon Altar, is closed for renovation until 2019, this museum still deserves a visit for its glorious collection and continues to receive great reviews from travelers.
Also noteworthy of a visit is DDR Museum, a quirky museum depicting the lifestyle and culture of Berliners living in the communist era. Unlike other museums in the city this museum is quite interactive, where you can touch and feel the artifacts to better understand the history of the region.
04:00 pm - The East Side Gallery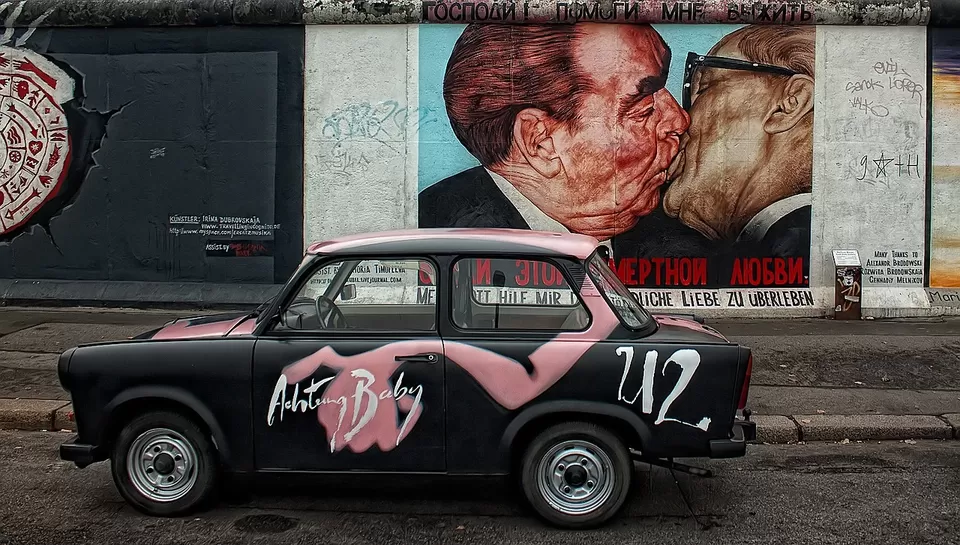 In 1900 this remaining section of the Berlin Wall was presented as a canvas to around 100 artists across the world, an invitation to express their art in the form of murals here. What stands before you now is an exquisite and impressive display of colors - one of the most breathtaking and beautiful outdoor art galleries around the world. From reflections on politics to topics considered too outlandish in those times, the wall boasts of creative masterpieces of artists reflecting their opinion of the Cold War through these murals.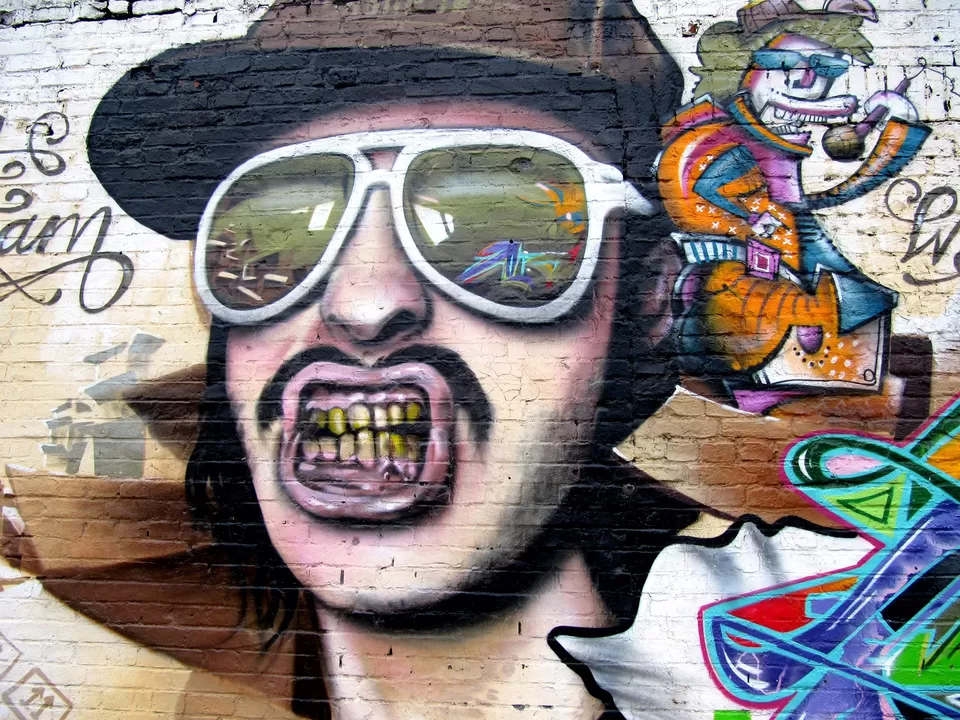 Take your time and appreciate the creative nuance of the public art here - and of course you cannot miss the Mona Lisa of street arts in Berlin - the famous Kiss!!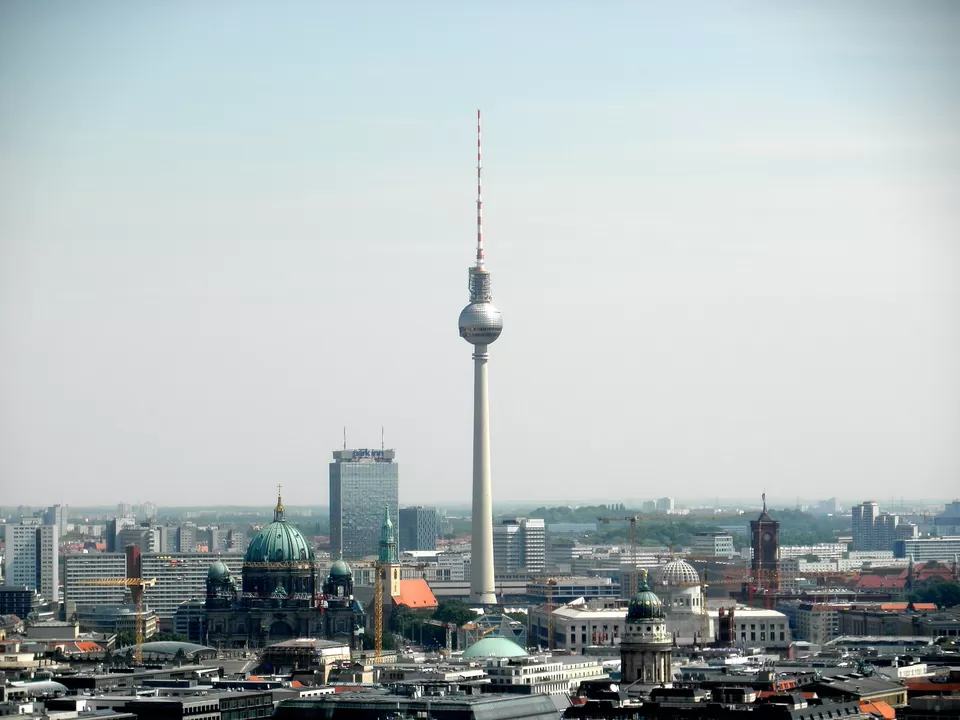 I hope you are lucky with clear skies when you visit the Berlin TV Tower, for the view from the top of Berlin's tallest building is sure to sweep you off your feet on a clear day. It is an absolute delight to make it to the platform at the top of 666 foot high tower in the evening and watch the shadows creep up on the entire city of Berlin in the evening with a sweeping 360 degrees panorama.
To ease yourself from any hassles, you can book the tickets for the tower from this website and beat the queue!!
08:00 pm - Time to enjoy the nightlife of Berlin!!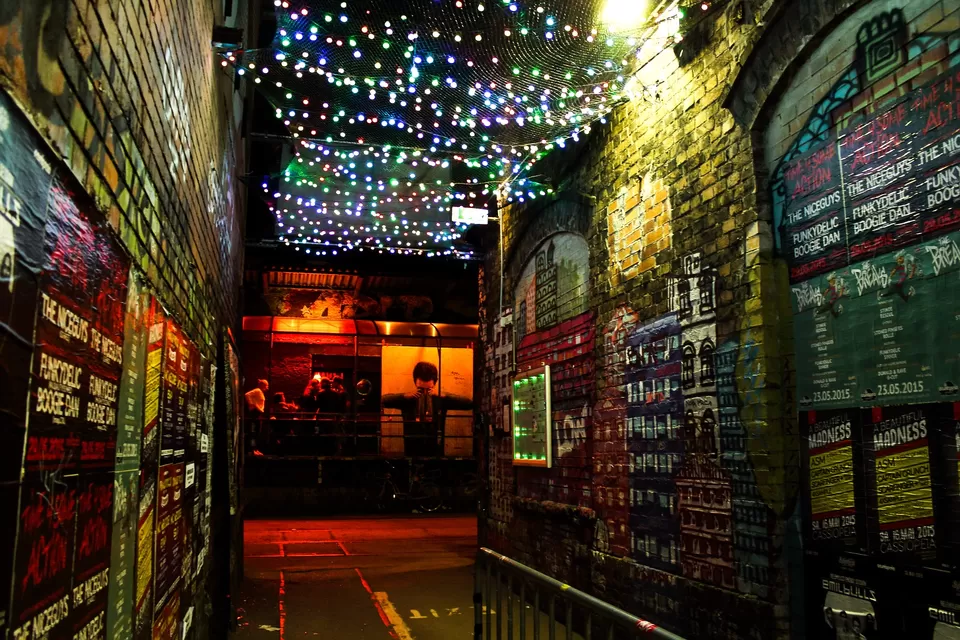 Berlin takes pride in its vibrant nightlife and techno music scene, so to come to Berlin and not stay here for a night is an unforgivable offense!! With students, young working professionals and expats making up a sizable chunk of the population in the city, you are never far away from a crazy night full of quality booze and music.
The sheer size of the city, coupled with the vast number of options of quality clubs and bars, is enough to confuse even the most knowledgeable of travelers. So make use of this extremely handy website, Clubkaster , to filter relevant nightlife options based on your interests. You should also check out NomadNightLife for updated event lists in Berlin during your dates of travel.
Or be a part of the best pub-crawl experience in the city - check out this website for all the details.
When To Go
Berlin is a destination for all seasons - for everyone. While May to September offers warmer temperatures to indulge in cafe sitting, lazying in parks and strolling through the city. Winters however offer some really exciting deals on accommodations and is ideal for budget travelers.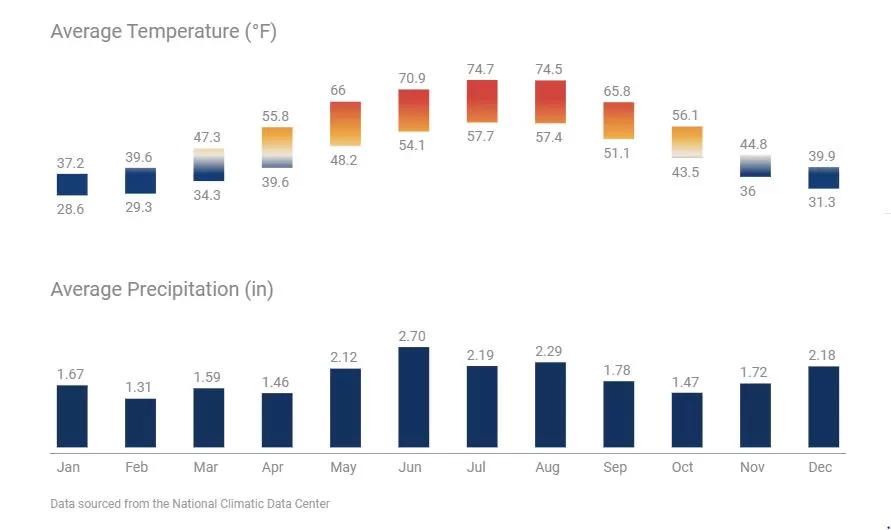 Summer months are ideal for experiencing some of the most eccentric open air festivals and parties in the city.
How to get around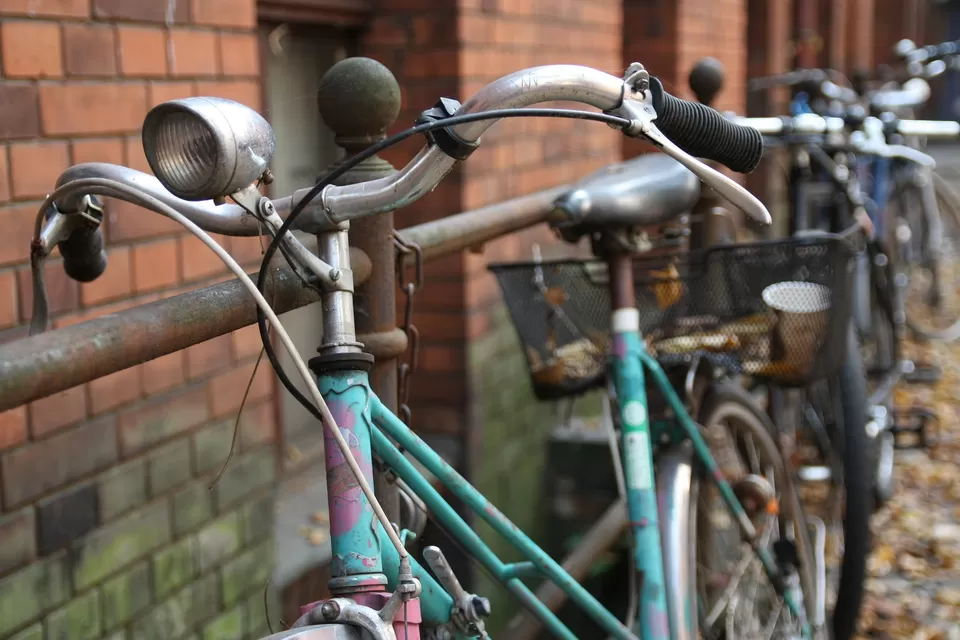 Cycling still remains the most convenient and preferred way to leisurely explore the city. This website shares some of the most beautiful cycling routes in the city.
The city also has an excellent public transport system. A one-day pass provides you unlimited transportation for the zones you buy it for, and costs 6.7 - 7.2 euros. Also, you can choose a Berlin Welcome Card which provides you free transportation and entries to around 150 attractions in the city.
Where to stay?
Berlin is a really pocket-friendly city and offers plethora of budget and luxury accommodation to cater to backpackers and luxury travelers alike. You can find great backpacking hostels starting from as cheap as 15 euros. Alternatively you can check out this link for accommodation of your choice.
-----------------------------------------------------------------------------------------------------------
From doing my bit for the environment by working in electric mobility research field, often finding myself wandering aimlessly through landscapes, to continuously seeking thoughtful conversations with travelers from across the world, I am a travel experience narrator. A firm believer in the philosophy that a human should experience everything and do everything in his lifetime (for specialization is for insects....), you can say "hi" to my photographer alter-ego @througharobinseye on Instagram, read through my mind as I narrate my personal travel experiences at www.talesofarobin.wordpress.com or sing along with me @undrkn5trk5hn
-----------------------------------------------------------------------------------------------------------