After a failed attempt at chasing the Northern Lights in Alaska last year, this was my second venture. Apart from expecting to see the Northern Lights in Norway, I was extremely curious to know more about what made it the second happiest country in the world as per the UN's World Happiness Report.
I thought of sharing a few prominent experiences from my trip which I felt were the apparent reasons that made this country the World's Second Happiest.
The Standard of Living
My first encounter with an enthusiastic Norwegian was when I took a cab from Oslo airport to my Hostel in downtown. The driver was super friendly and talkative. We talked about his travel experiences in the USA and several comparisons between the countries. He confidently assured me that I would have no problems in terms of solo traveling in the country. I asked him about the reasons behind the Country being so expensive and what was the standard of living like. He educated me on how it actually works. People in Norway get free education, healthcare is basically free, compulsory maternity leaves, 5 weeks paid long vacations and has the highest number of good doctors. They have the highest tax rates, over 50% that takes care of most of the welfare programs. The social trust in the honest Government for the economic security and equality that it provides is remarkable. The specifics were intriguing.
While in Bergen, I took the bus to the City Center to see UNESCO buildings and wanted to know which stop was the closest. I asked the bus driver, who started chatting with me. I was shocked to find out that he was an Indian settled in Norway and has two grown-up kids studying to become doctors. He went on about how happy and content he felt about driving the bus daily. They had nothing to worry about due to the well-balanced lifestyle. I have never seen this level of contentment among the people. Being brought up in a country like India, that was definitely a surprise to me.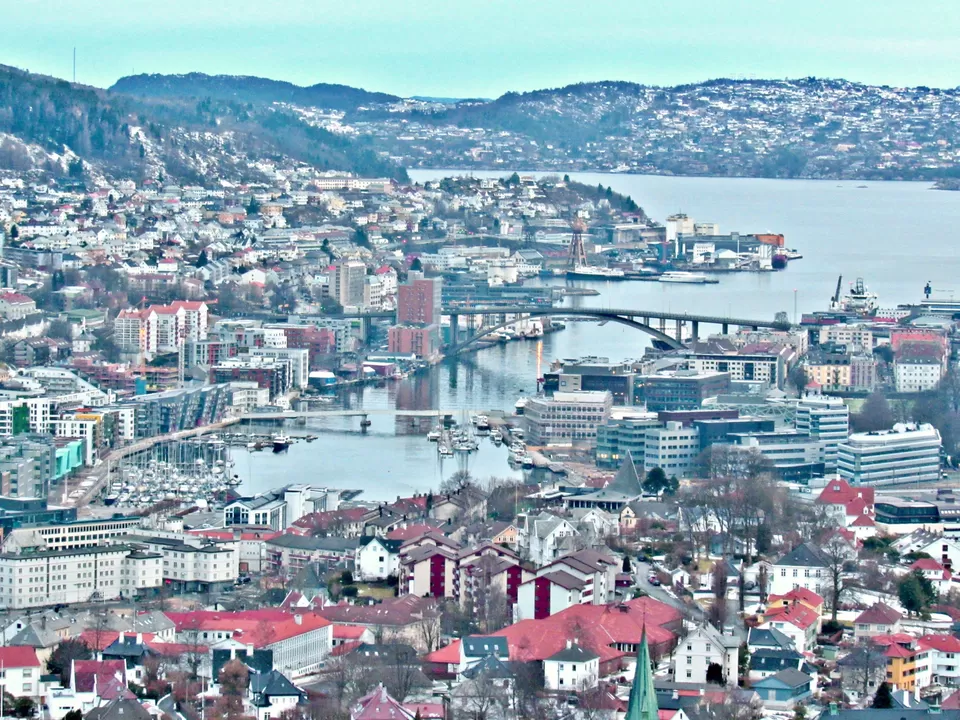 Weather: Nature brings out the best in People
Extreme weather calls for survival which requires societal support and it was very evident during my stay. Bergen is nestled between two mountains, Mt Ulriken and Mt Floya. We had a convenient access to Mt Ulriken which was right next to our hostel, Bergen hostel Montana. The owner suggested we hike up Mt Ulriken to a point called Baunehyetten where an old couple serves toddy and pancakes in their tiny little red cabin. It was one of the most fun and steep hikes. The old couple was very generous and this gave us the opportunity to meet a lot of families from the neighborhood who have been doing this every weekend. The whole idea was very unique and serving a bigger purpose which was bringing families together and building a community that served as a support system. Our hostel had some volunteers specifically to accompany solo travelers/groups to show them around the city. The energy among the people to pursue their passion even in the harshest of weather was encouraging. They loved doing what they did because it gave them the opportunity to meet the people and to show them the true Nordic way of life. I also came across some really inspiring people during the outdoor excursions. Most of these activities were run by local families and we saw each one of them contributing so we could have an exclusive experience.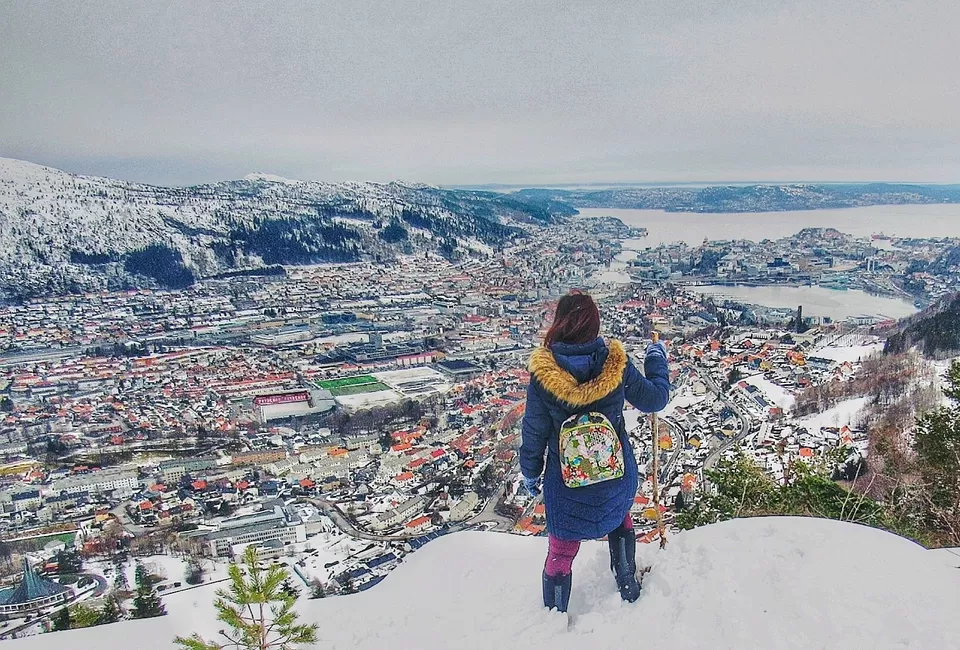 Northern lights <3
We saw the Northern lights every single night during our stay in Tromso. The first time we saw them was somewhere 40 miles away from the city. Describing ourselves to be cold/freezing would be an understatement. We were in our snowsuits, completely covered and heavily layered. For some reasons my feet still felt cold even after wearing three woolen socks and snowshoes. We were supposed to be out in the open for around 5-6 hours. As soon as we stepped outside we were welcomed by the Northern lights dancing right above us. One of those magical experiences!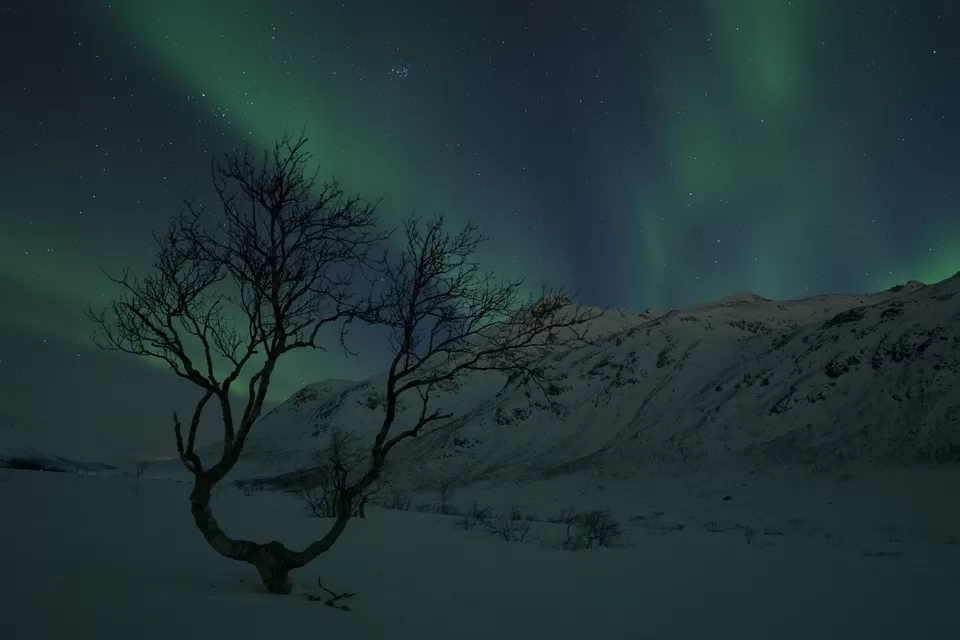 Tromso has a restaurant on top of Mt Fjellheise which is a perfect date spot. An amazing dinner atop the mountain, with a view of the sparkling city, under the Northern lights. Food+View= ORGASM, hell yes!
Our last light spotting was at our campsite. As we all were getting our drinks on and celebrating our last night in Tromso, we saw the lights outside. We ran from our spots and stood there feeling extremely satisfied! Twice in one night!!!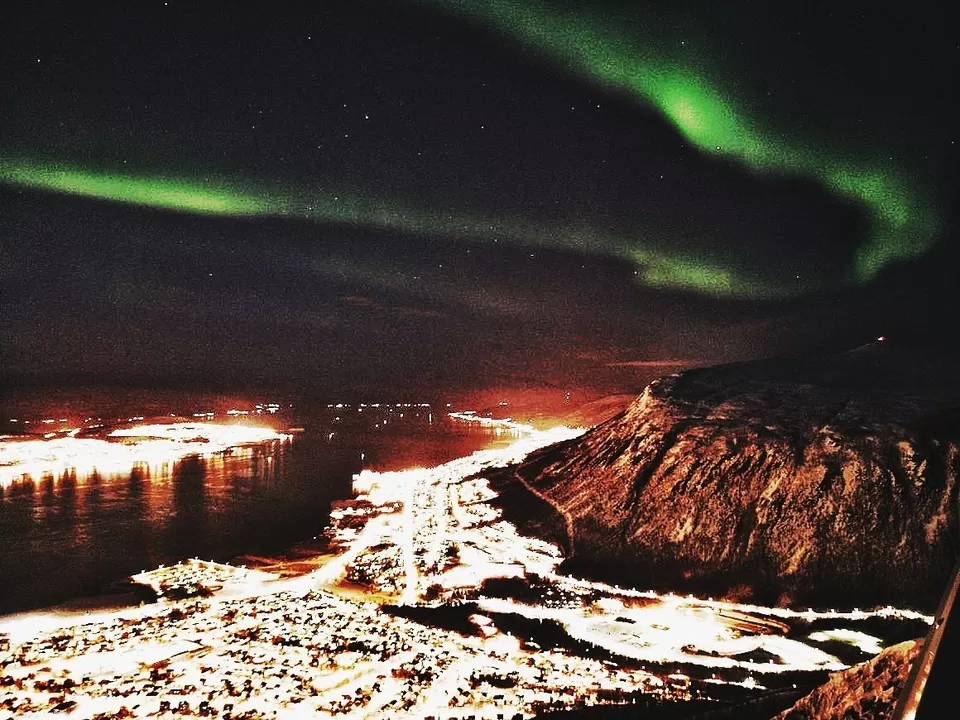 Smaller Cities, Efficient Public Services
Tromso was definitely my favorite city out of the three, the other two being Oslo and Bergen. With some good, durable snowshoes almost everything in the city is at a walkable distance. Public transportation is exceptionally impressive and I found that out when I took the tour, Norway in a Nutshell. This was an exhausting tour but totally worth it. It was planned by local experts and is specially designed for tourists. We left Oslo to catch the Bergen Railway which was the starting point of this tour. We had to change multiple trains and each one of them was on a cut-throat schedule which seemed inconceivable. I remember arriving at Myrdal station which is the last stop to catch a train to Flam. We arrived at Myrdal around 12:58 PM and our train to Flam was leaving at 1:05PM. We ran with our luggage from one train to the other and made it just in time. The timing with which this tour operates is exceptional. I will write more about it on my other blog. The roads here are cleaned every day. Accident rates here are minimal. Drivers here are safer, less aggressive and no one is in a rush. Some of my friends were planning to take a road trip to Lofoten and were concerned about the drive. The locals that we met in Baunehytten assured us that the roads are well maintained and it should be safe as long as you drive within the speed limits. Who would want to distract themselves worrying about driving, when they can immerse themselves in the panoramic views surrounding them?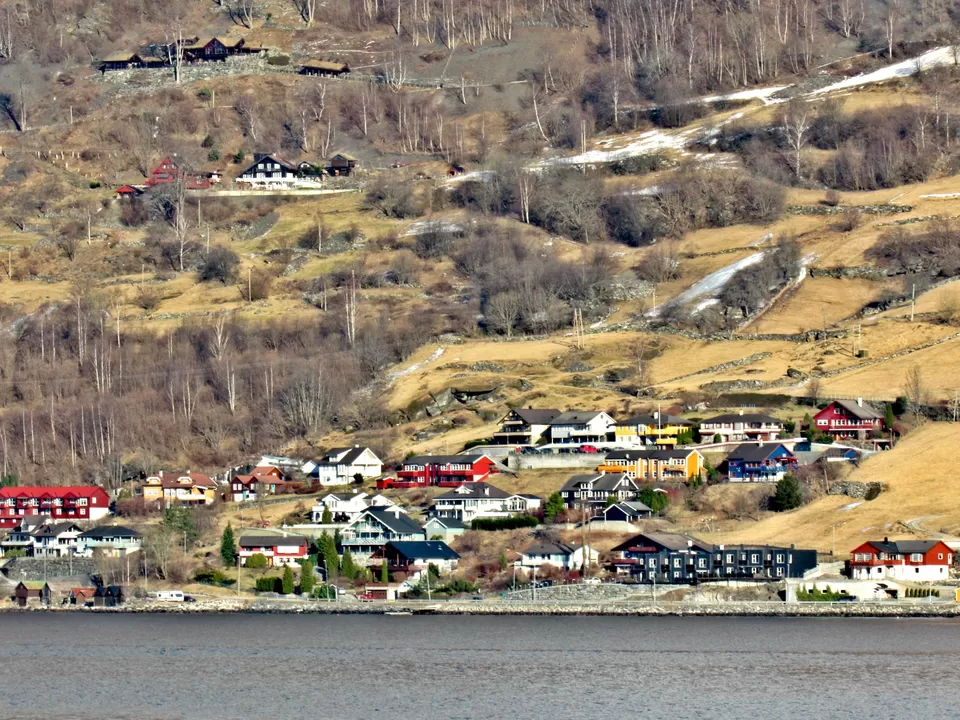 Nordic people seemed more realistic, pragmatic and well aware of the difference between perceived and a true sense of happiness. A sense of well-being, staying connected, mutual support forms their root. With the backing of the Government, there is hardly anything that I feel could be a complaint. Community co-housing brings people together, which encourages bonding. Education is the key to solving most of our problems, and a well-educated country holds the ability to fight those problems. That is a good enough reason to be the happiest nation, in my opinion.
I left Norway feeling lucky to have had a chance to experience the audacious generosity, humility, hospitality, and exclusivity of this country.
This blog was originally posted on The Inquisitive Robot.