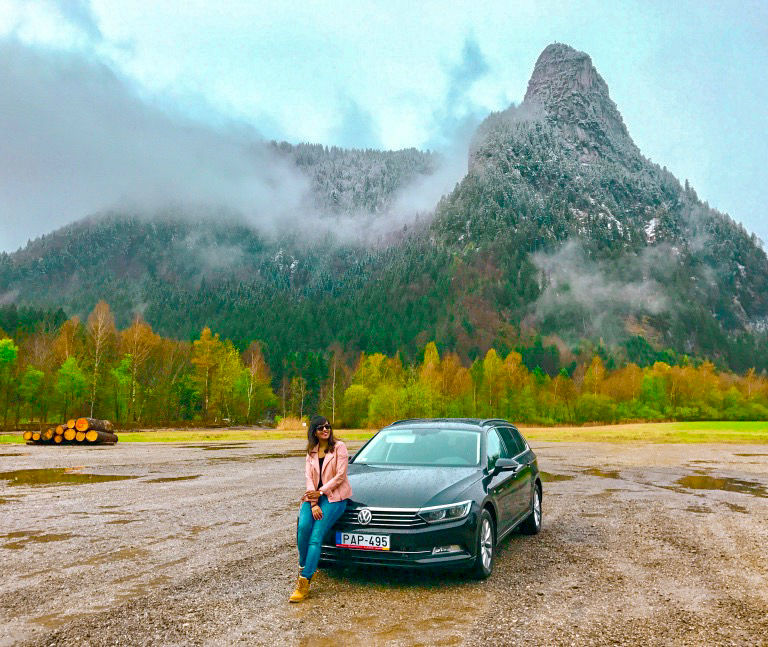 This exhilarating Alpine route winds its way for approx. 450 kilometres from Lindau on Lake Constance to Schönau on Lake Königssee. Whether you are traveling in an open-top car, in a motorhome or by motorbike, you'll be amazed by the sheer variety of the landscape - from lush Alpine meadows, gently rolling hills and verdant forests to craggy peaks, romantic valleys and sparkling lakes.
As you travel along the route, you can either choose to spend your holiday on a farm or stay over in a luxurious lodging house. Nestled amongst a veritable goldmine of nature and culture, you will also encounter world-famous attractions such as Germany's highest mountain, the ) near Zugspitze , King Ludwig's royal castles ( Neuschwanstein Füssen, Ettal Abbey, Lake Chiemsee, St. Bartholomew's Church at Lake Königssee and the Berchtesgaden Apline National Park. There are so many captivating stops along Bavaria's most southerly tourist route that you could easily spend a few weeks here.
But as we stayed in Oberrammergau near Garmisch-Partenkinchen which is right in the middle of the route, we decided to cover the route in 2 days. On day 1, we travelled to Fussen from Oberammergau and visited fairytale castle, built on a rugged cliff against a scenic mountain backdrop was Walt Disney's inspiration for Cinderella's castle. After we completed our tour to the castle we drove all the way to Lindau on Lake Constance. The German Alpine Road was drive-in cinema at its very best through the majestic panorama of the Bavarian Alps. And while returning to Budapest, we traveled to Schönau on Lake Königssee and the Berchtesgaden Apline National Park which was again a picture perfect drive where we could not even afford to blink our eyes.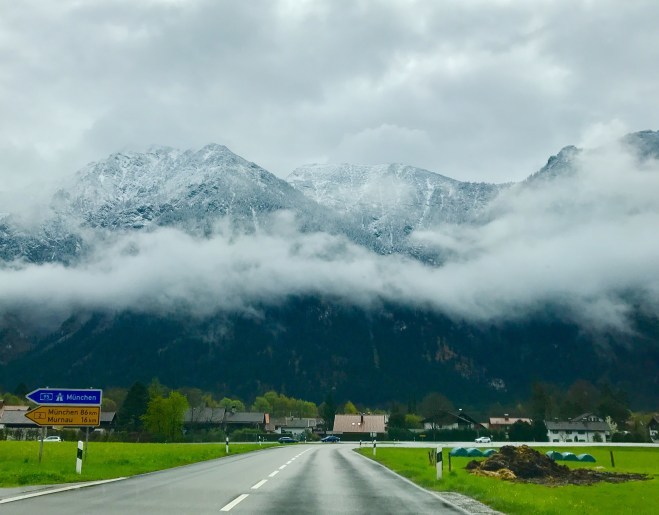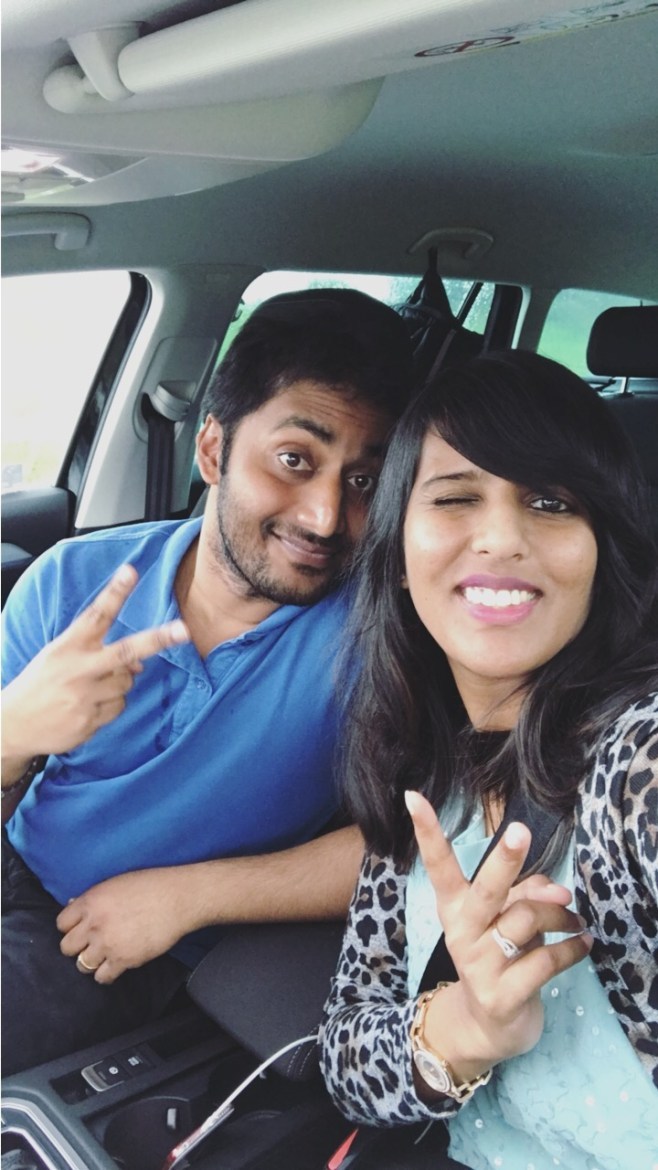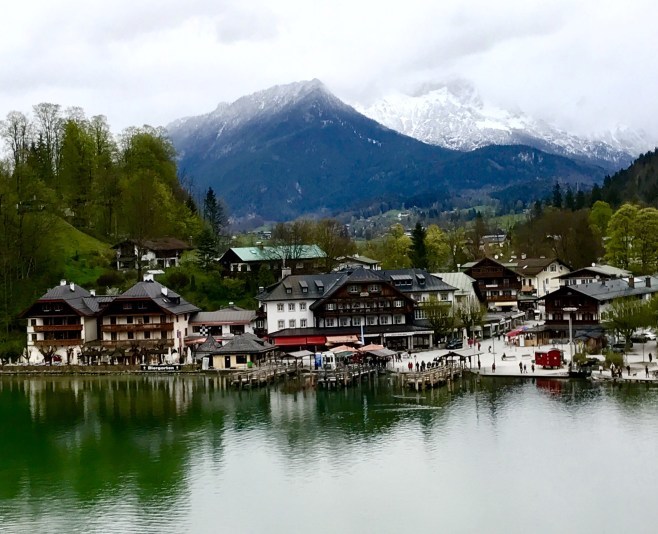 The Romantic Road
From the vineyards of Würzburg to the foot of the Alps in Fussen, almost 400km-long Romantic Road (Romantische Strasse) draws millions of visitors every year, making it by far the most popular of Germany's holiday routes. The "Romantic Road" has been the highlight amongst Germany's scenic routes for over 60 years.
It takes in the varied landscapes of the Main River, the Franconian wine region and the Alpine peaks and crosses the tranquil Tauber Valley between Würzburg and Füssen, before arriving at King Ludwig's spellbinding castles. This region is surrounded by four lakes and lies at the bottom of the Ammergau Alps. The very name "Romantic Road" expresses how many visitors, from Germany and from abroad, feel when they first feast their eyes on this spectacular backdrop of riches, western history and culture, a fascination and a sense of being taken back in time.
As we visited Germany during Easter vacation we were short of holidays, hence we could not drive the complete 400km route. But in near future we will surely plan a trip to cover all the below mentioned towns in detail, because we know it will be worth it.
Würzburg | Tauberbischofsheim | Lauda | Bad Mergentheim | Creglingen | Rothenburg ob der | Tauber | DinkelsbühlNördlingen | Harburg | Donauwörth | Augsburg | Landsberg | Schongau | Pfaffenwinkel | Schwangau | Füssen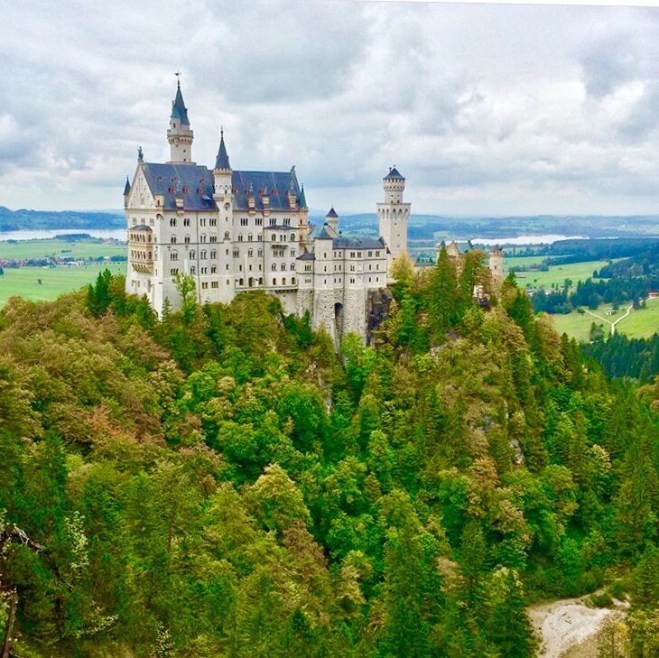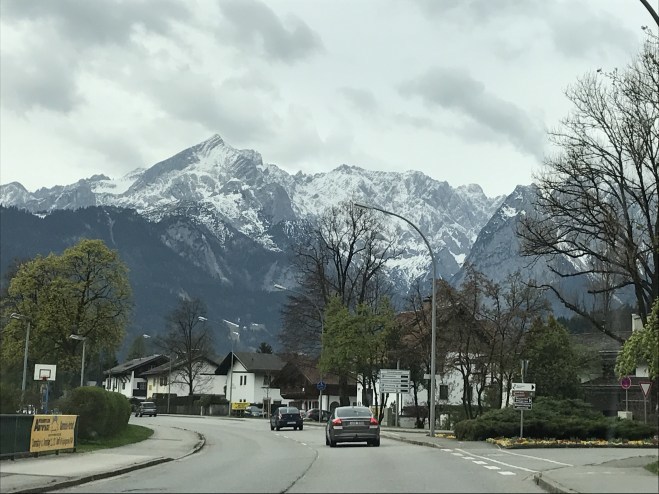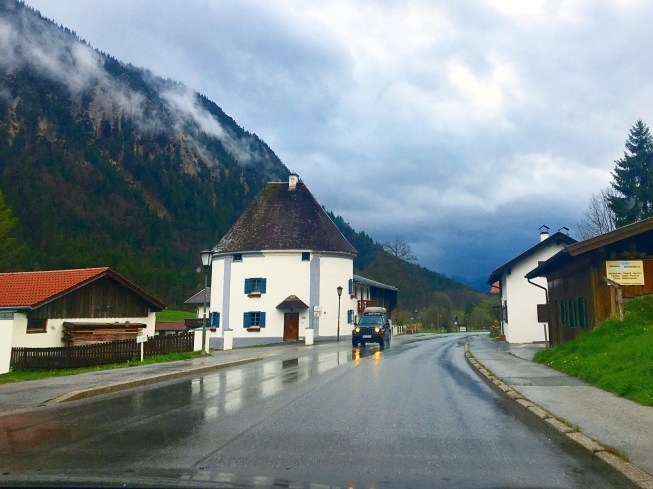 One of your biggest travel expenses and time-consuming tasks is booking accommodation, and we all want to save time and hopefully some money when searching for deals online.
Whilst there are plenty of websites these days to help you search for accommodation, some are more trustworthy than others, and some are easier to navigate than others.
1. Booking.com:
I'm sure you are already familiar with , they are my all time favourite with lot of different types of accommodation you can book on their website: ,,,Villas,and
In my opinion, not only are they are the best hotel booking site, but the best accommodation website.
Our Choice: The at Oberammergau is one of the top rated hotels in . It had an excellent breakfast buffet that served bread, marmalade, sandwich meat, juice, and other traditional German breakfast foods.
And if the above options aren't enough for your style or budget, you can even book Lodges, chalets, luxury tents, campsites and more.
It is an online marketplace and hospitality service, enabling people to list or rent short-term lodging including vacation rentals, apartment rentals, homestays, hostel beds, or hotel rooms.
Unforgettable trips start with Airbnb.
3. home of 1936 Winter Olympics, is an excellent home base for exploring Bavaria.
Disclaimer: This post contains affiliate links, which means I receive a small compensation if you make purchase using these links. However, it will cost you exactly same or sometimes less. This money goes towards maintaining the website.