Let me begin by saying that a daily budget of €50 is by no means the absolute minimum you need to have a good time. The figure is conservative, but you can travel within most of Europe for much less if you travel longer and slower. €50 a day, however, is a good place to start.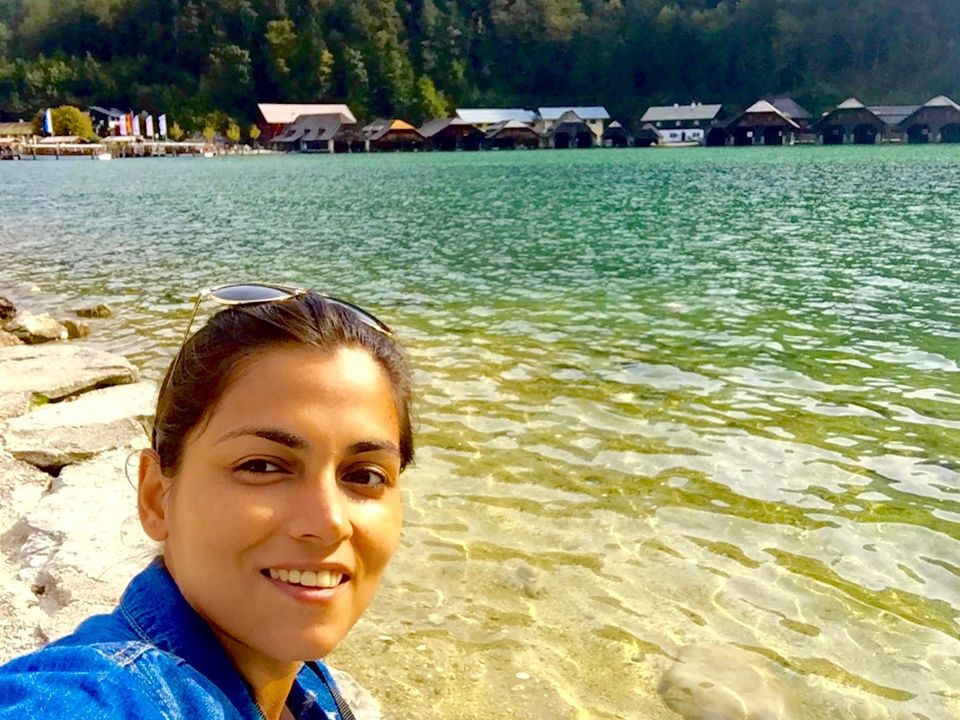 Earlier this year, I spent two glorious weeks in Germany and discovered that the country is ideal for backpackers and first-timers to Europe. Affordable public transportation, cheap street-food and a widespread network of hostels completes the trifecta of amenities that makes Germany a fuss-free backpacking experience. The locals are friendly, welcoming and will help you breeze through without much groundwork.
If you are a budget traveller here's a quick and approximate snapshot of how your daily budget should look like.
Accommodation: Free to €25 per night
Food: €5 to €15
Transportation: €3 to €20
Sightseeing/tours/rentals: €5 - €20.
The list of free and cheap things to do in Germany is immense and exciting. Here's what you need to know about travelling in Germany for under €50 a day.
Airbnb can be cheaper than hostels
Daily accommodation budget: Up to €25, usually around €15. Budget more for small towns and offbeat destinations. For free accommodation, try Couchsurfing.
Accommodation will take up most of your daily budget, so make sure you sort it out in advance. Most places, including small towns have at least one hostels, although check Airbnb to find cheaper deals. I also highly recommend couchsurfing in Germany, which could cut your budget in half.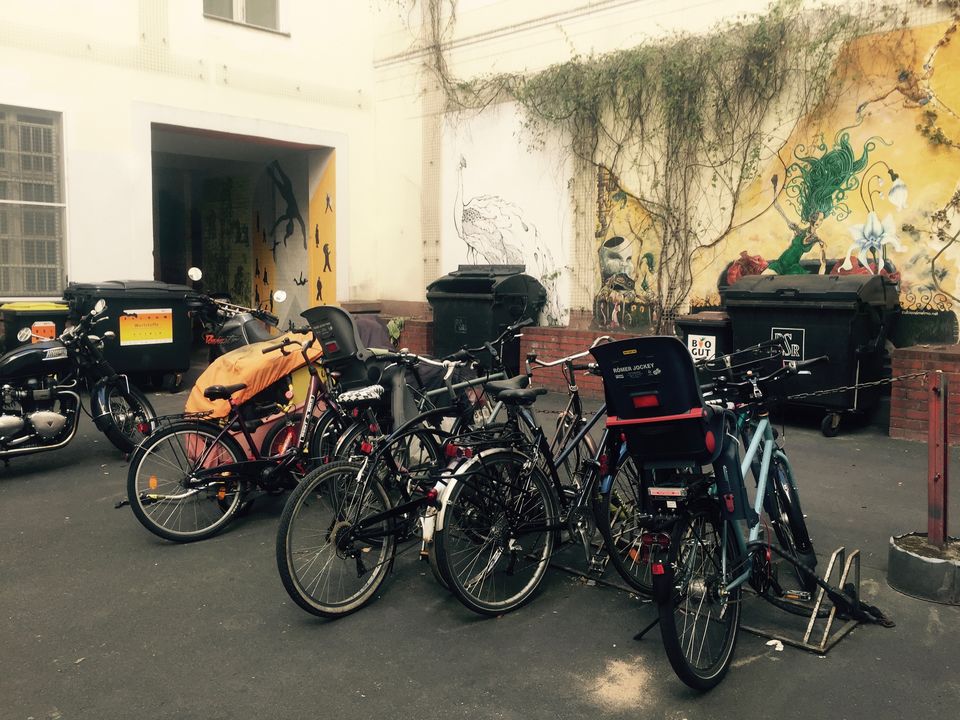 Every train station has lockers for storing your luggage.
Potential for savings: Up to two nights of accommodation (see Pro Tip)
They can cost anywhere between €2 to €6 for 24 hours and allow you to make the most of stopover cities without paying for accommodation. The larger train stations also have shower facilities which can cost anything between €0.50 to €2.
Lockers are also present in places like museums and parks, and in tourist information centres in various cities in Germany.
Pro Tip: You can squeeze in an extra destination in between two overnight trips, and get two days of travel for without paying anything for accommodation. Simply store your luggage in the locker facilities, freshen up in the public facilities and head out on a daylong adventure.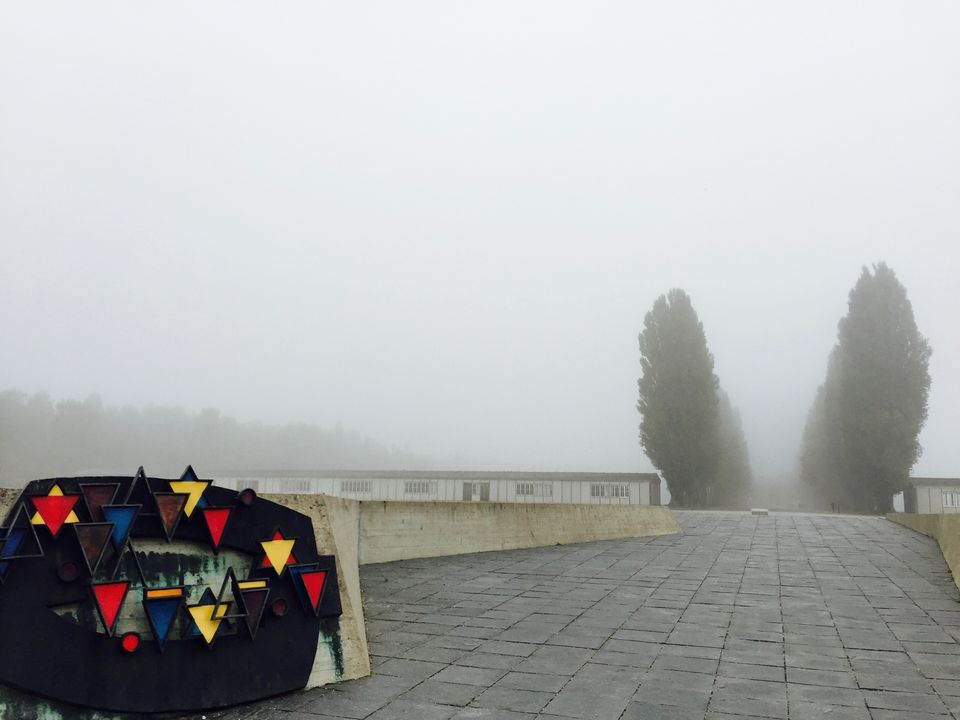 Find out where the supermarkets are.
Daily food+drinks budget: Up to €15.
Most Airbnbs and hostels have a communal/shared kitchen. Make the most of German supermarkets, which are great by the way. Aldi and Lidl supermarkets are the most prevalent, along with a number local shops and Späti (convenience stores). Most supermarkets stock some really good bread, a range of world-foods and at least a couple of varieties of beer.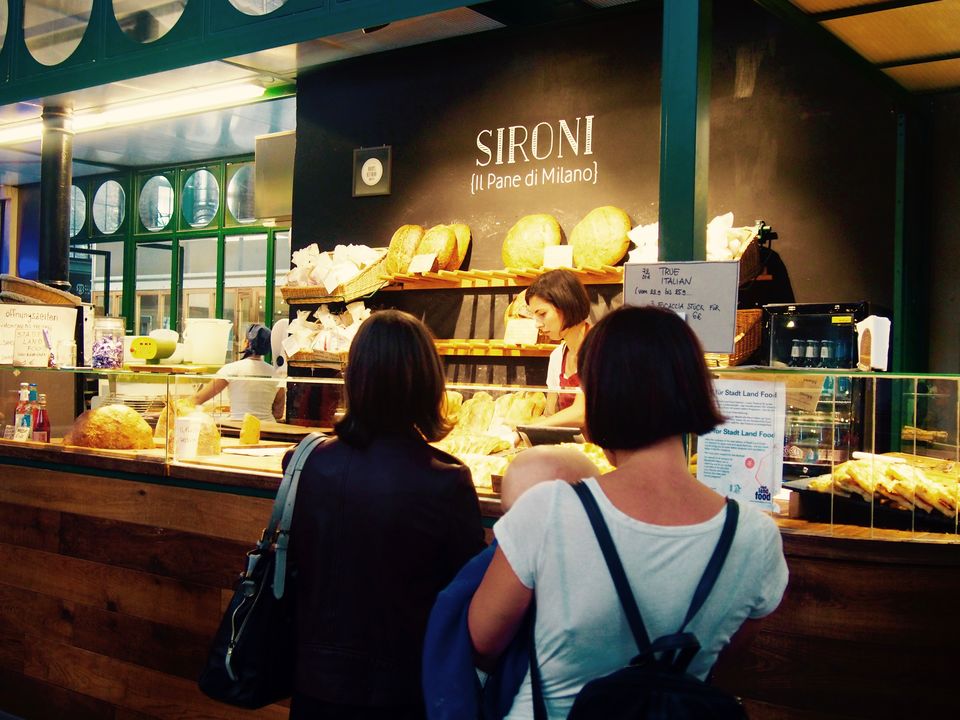 Speaking of supermarket beer, Public drinking is one of the most German things you will do in Germany. Everywhere from trains to parks, it is not uncommon for locals to drink straight from the bottle in public places, often as a group. Grab a bottle from the nearest shop (ask for their best beer, it is usually really good) and watch Germany unfold with a light buzz of some of the some of the best beer in the world. Great for people watching and sightseeing for solo travellers. Keep in mind though, that locals are quite civil and well-behaved in public, even when under the influence.
Deals on Public Transportation
Daily transportation budget: €3 to €8, for intra-city travel. Between €5 to €20, for most inter-city connections.
Public infrastructure in Germany is widespread and runs like clockwork. Intra-city trains (U-Bahn) and hybrid suburban and urban train (S-Bahn) networks make up the majority of local transportation, along with buses and trams.
There are six different types of tickets to chose from.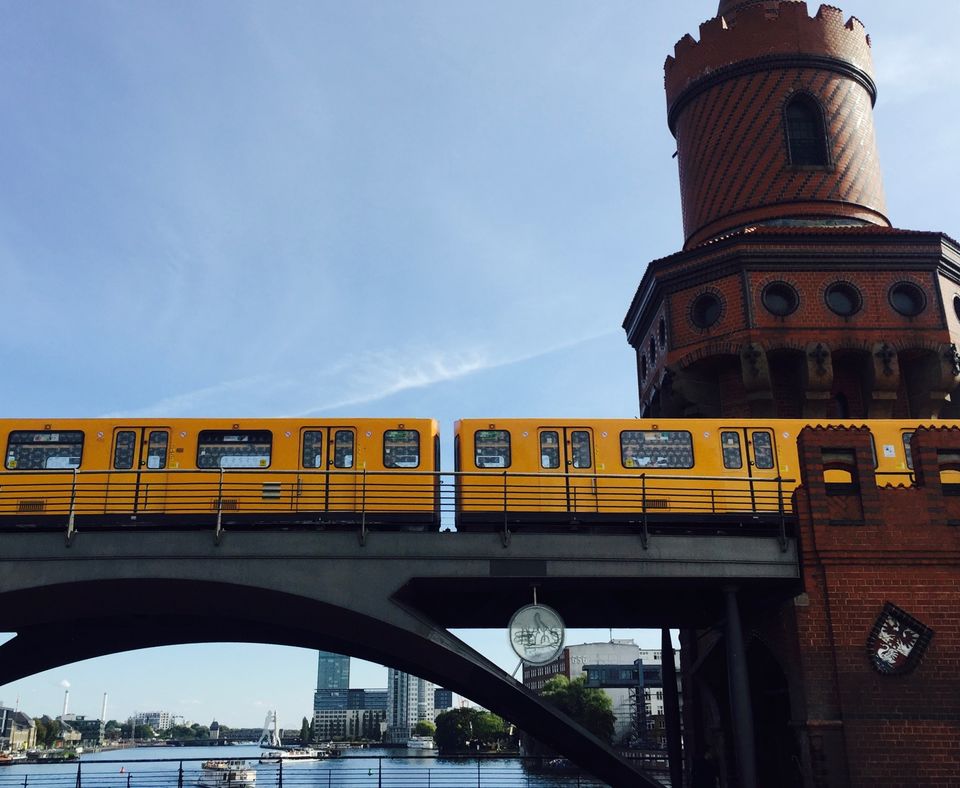 1. Single tickets: Valid for a single journey on any type of public transport. Buy single tickets only if you are making less than three different trips in a single day.
2. Day tickets: allow unlimited travel on all modes transportation within the city and are usually valid from 9:00 AM until 6:00 AM on the following day. Buy day tickets if you plan on making more than 2 trips within the city.
3. Multi-day tickets: If you are staying for longer than two days, multi-day tickets can be a good option. Mix and match between day tickets, single tickets and multiday tickets to optimise your savings.
4. Regional tickets: These allow unlimited travel on all modes of transport within one federal state of Germany for an entire day. These can often cheaper than single journey tickets, if your destination is in the same state. You can also use it on local buses, trams, the U-bahn and S-bahn trains.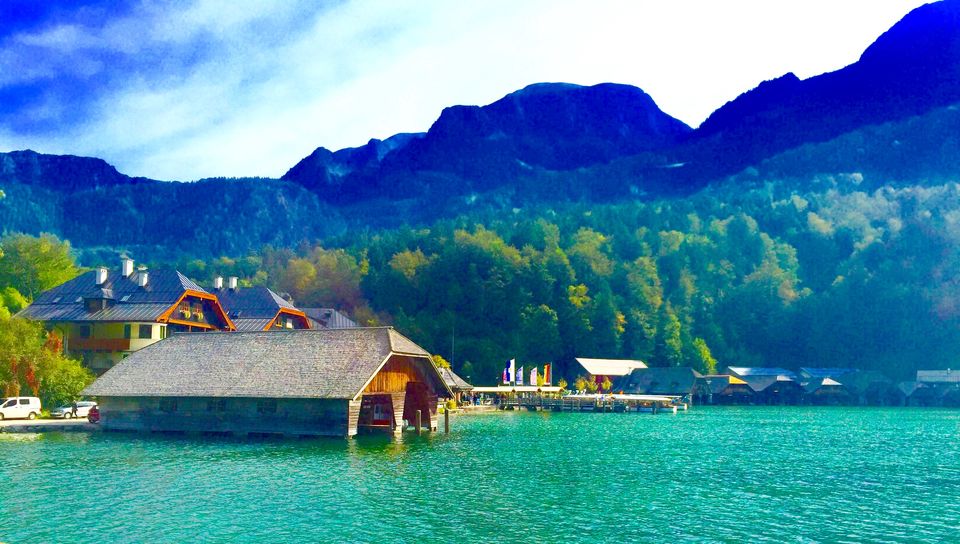 Regional tickets give you a fantastic value for money if you are travelling in a group of two to five people. Tickets are currently priced at €23 for one person, and €28, €33, €38, €43 for 2, 3, 4 and 5 people respectively.
5. Eurail Pass: A single-country Eurail pass for Germany costs €173 for one day of travel. You can take and change unlimited It usually never is the cheapest option, but is very convenient. If you are taking multiple train journeys during your trip in Germany, then consider getting a 3-5 day Eurail pass.
6. Transport + sightseeing: Most cities offer a combination ticket that offers deals and discounts on museums and other attractions in the city, along with public transportation access. The Berlin WelcomeCard, for example, can be a good deal, depending on your sightseeing goals. For €19.50, the card gives you two full days on Berlin's local transport, plus reduced admission fee on Museum Island and Berlin Mitte attractions.
Trains are great, but buses (and often flights) are way cheaper.
Potential for savings: Up to 5 times cheaper.
All major cities of Germany are connected by budget bus services that can cost as less as €3, which is insane. On most common routes, a bus will be one of the, if not the cheapest option. Make sure you check prices on sites like Flixbus and GoEuro before you book transportation.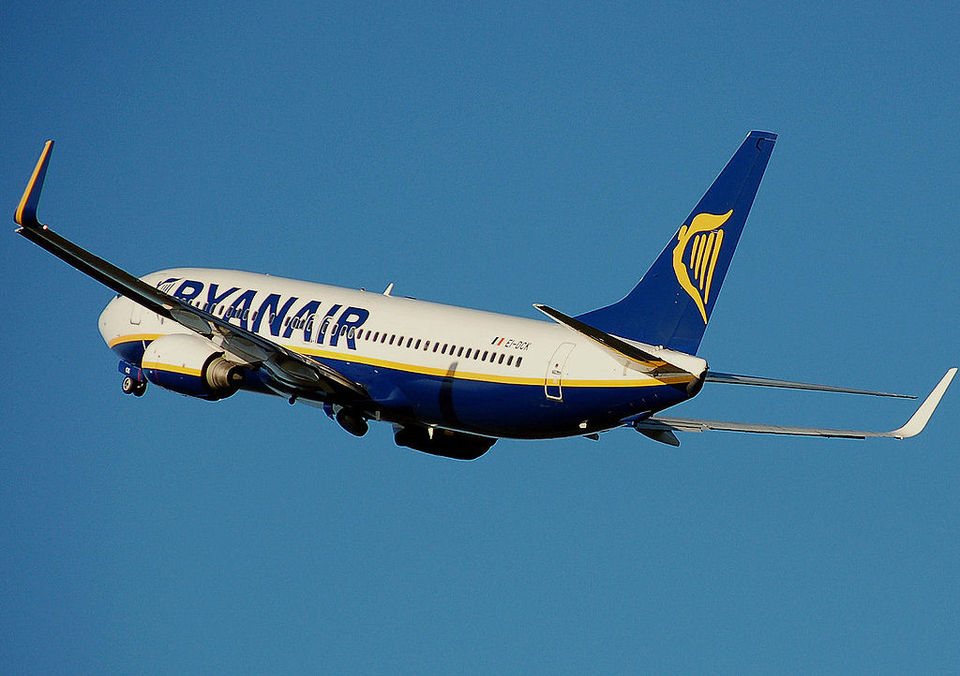 In fact, flights are usually cheaper than trains. Budget airlines like Ryanair and EasyJet offer flights for as low as 15 Euros each way. Check skyscanner for the cheapest deals.

The One Bag Rule
Travelling light can transform the way you experience any destination. Germany happens to very walkable and movement friendly, and travelling with a single piece of luggage will help you make the most of it. You will be able to take the cheapest transportation (see above), be able to use budget airlines without paying for checked baggage and also fully utilise the lockers in German train-stations, hassle free.
Free Things To Do In Germany
Daily Sightseeing Budget: €5 to €20, but free if you pick your attractions accordingly.
In theory, you can travel within Germany without spending a penny of sight-seeing and museum fees. Every city in Germany has an entire plethora of activities that are available to experience, free of cost. The iconic Brandenburg Gate in Berlin, HafenCity and the Harbour in Hamburg, the BMW Welt in Munich; several museums, memorials, parks and other attractions throughout Germany are free and accessible to those travelling on a budget of under $50.
Indulge In The Outdoors
Germany is blessed with gorgeous forests, winding rivers and miles and miles hiking trails in the southern Alps. Camping in commonplace and well-provides, with budget rest-houses in several wilderness destinations. While museums and amusement parks are irreplaceable, balance out your itineraries with cheaper alternatives in the wilderness.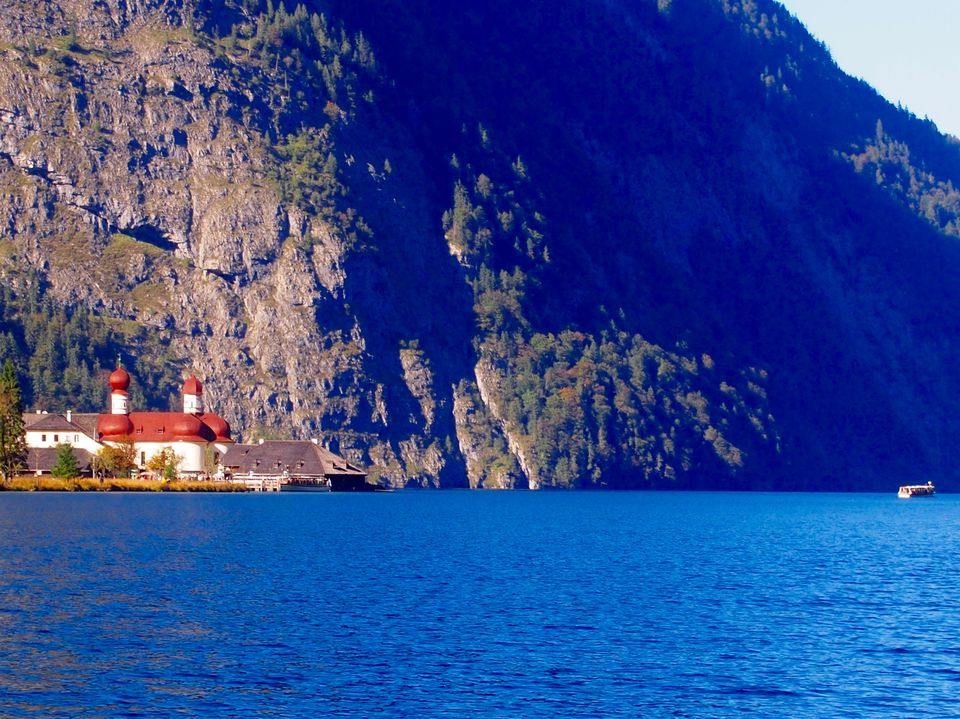 Escape to Berchtesgaden and Füssen for days of inexpensive exploration in the alps, or tread along the romantic Rhinesteig trail for over 300 kms of gorgeous walking trails in the Rhine valley. From Black Forest Highlands to the Rügen Island, Germany is full of sights and experiences, best of which are absolutely free.
(Almost) free things to do in Germany
On Sundays, enjoy Alte Pinakothek's collection of European art, modern art at the Lenbachhaus and the celebrated archives of the Glyptothek and Bayerisches National Museum - all for €1. 2. If you register in advance, you can climb up to the dome of Reichstag building for an unbeatable view of Berlin Mitte, for free. Several museums in Dusseldorf offer free entry, during the last hours of the day.
Wanna travel to Germany? Take this short quiz to win a free trip and a bunch of other exciting goodies this Christmas. #ChristmasWanderlust
For the latest updates about travelling to Germany, visit Germany Tourism's official Facebook page.
In Association with Germany Tourism.
Frequent Searches Leading To This Page:-
best travel guide book for Germany, best travel guide to Germany, Germany travel advisory from India