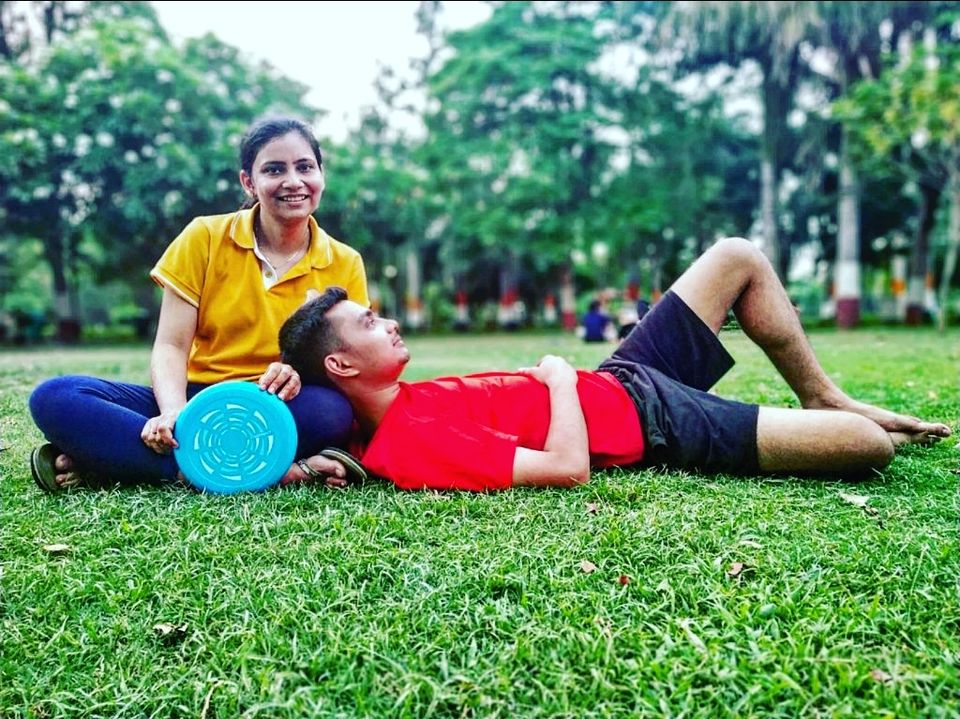 Today while watching some old pics, I got nostalgic about childhood days; of uncountable hours spent in open grass fields, of unpretentious friendships, and so on.
While dwelling on my childhood memories, I decided to take an escape from city hassle to relive my carefree old days. Between all this nostalgia and strong feelings of escape I suddenly realized that I don't have a prior planning. But again what's the fun in planning? It's good for adults but my aim was to relive carefree childhood days with chaos everywhere.
Park it would be then, I thought for few seconds and start looking for nearby parks and 'Swarn Jayanti Park' popped as the nearest park on my google map.
It's 4pm and we are at the entry of this park located at one of the prime locations in Ghaziabad. After paying minimal entry fee of Rs.10, we entered this paradise with a artificial lake for boating, a children play area and an open gym. The whole stretch is covered with the greenery alongwith sitting and relaxing areas in the lap of nature where calming cool breeze and melodious chirping of birds will take all your tensions away.
I would recommend everyone, who are looking for spending quality time with nature to must visit this natural paradise.
Please share your experience in below comments.