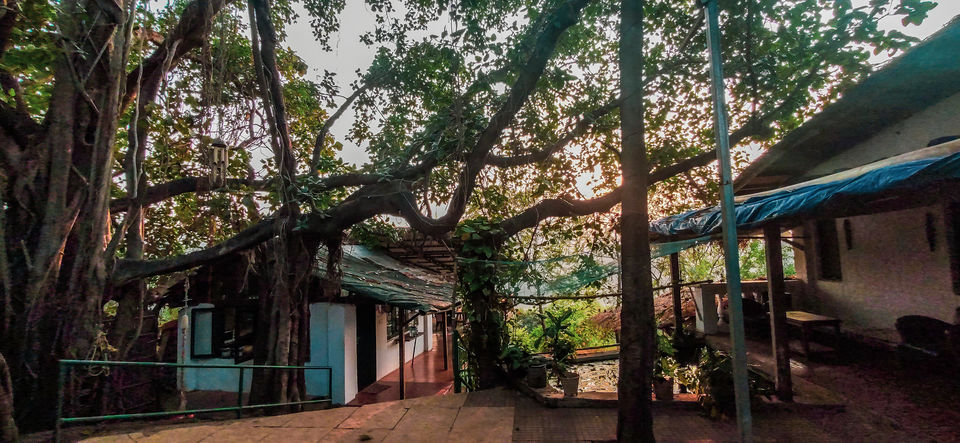 Currently residing in urban large cities, many of you may have had some connection with a very simplistic village life, or life in smaller town, while growing up. Possibly summer vacations were spent at your grandparents' house in one such village or hamlet. And now with time, you may have forgotten what it was then, and it would all have been relegated to just memories. But when you suddenly chance upon a homestay, that promises to bring alive those memories for you, wouldn't you want to relive them just once more?
What Is Banyan Bliss?
Banyan Bliss, is such an ecologically sensitive homestay, less than a couple of hours drive from Mumbai, nestled amidst the hills and valleys of Western Ghats. This homestay, sitting on a hillock, is the result of a choice made by a couple, Beena and Viinod Nair, to go back to their roots and live a simple life, without too many frills of modern existence. Till a little more than a decade ago, they were city dwellers in Mumbai. Seeking to slower the pace of their lives and get away from the din of the city, the couple bought this plot of barren rock and soil (barring the single banyan tree) and began building one unit at a time. It was meant to be their home, but friends from the city started dropping by for a break, and not long after, the idea of a homestay was born.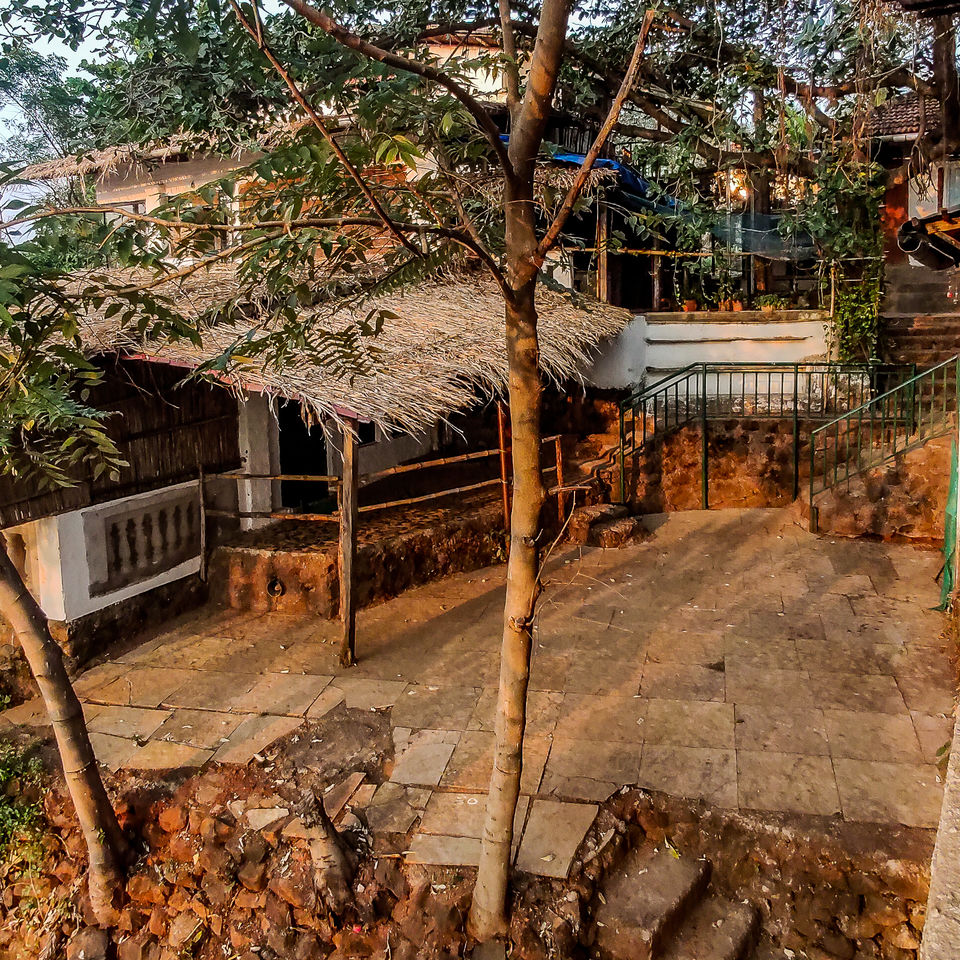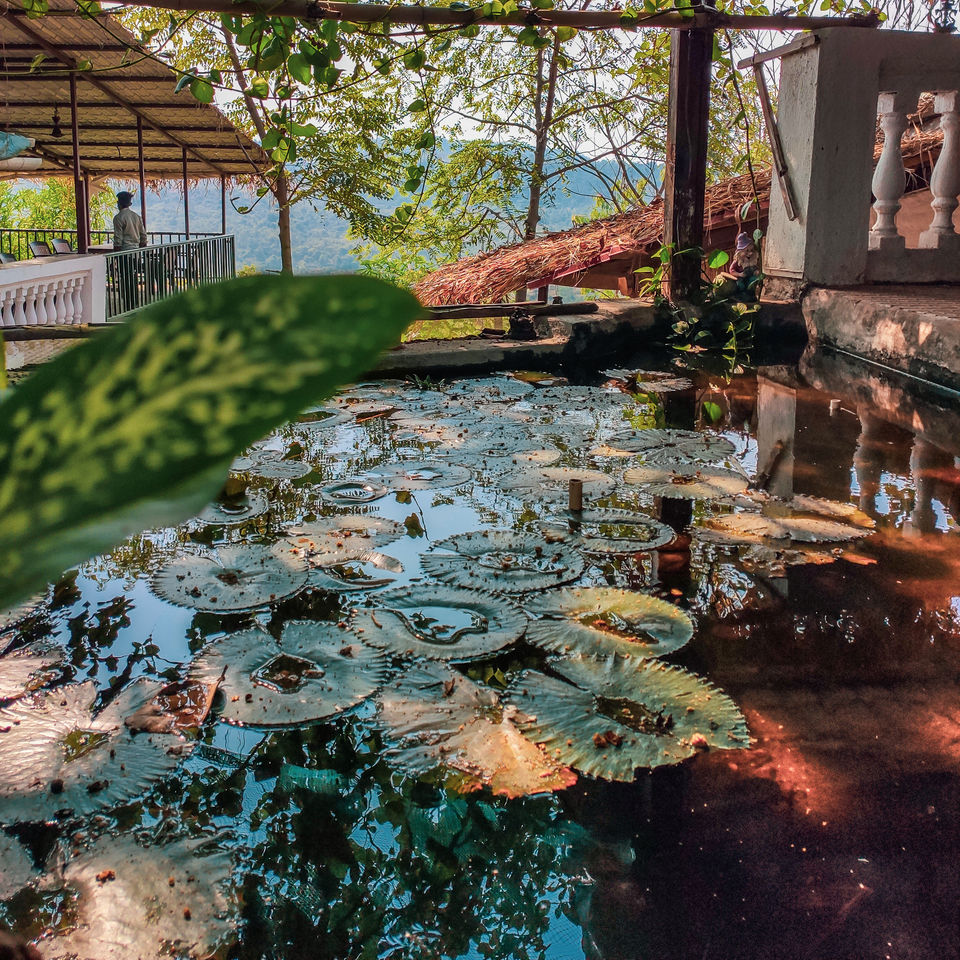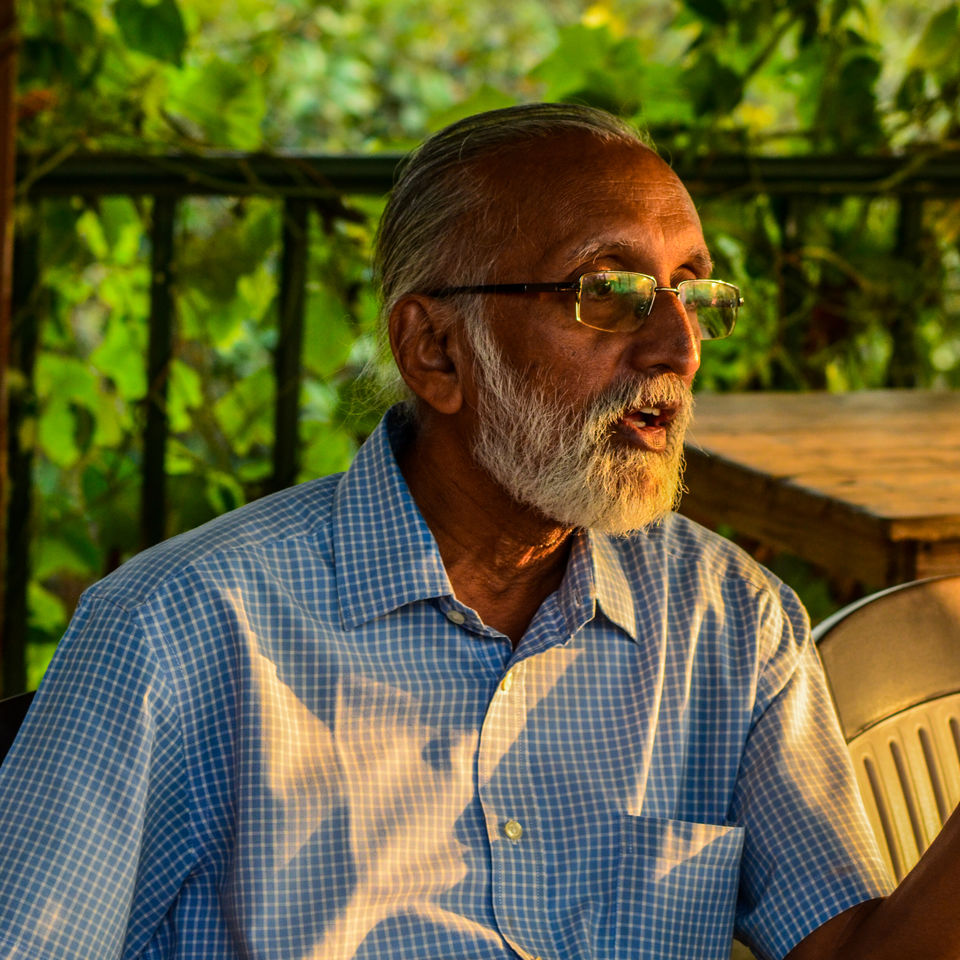 More About The Property
Banyan Bliss is a cluster of 5 rooms, built around a courtyard and a Brahmastan (important from a Vaastu perspective), that retains the ambience and warmth of a rural home. Ofcourse, modern fixtures like showers and attached washrooms (one of them also has a bathtub) is also taken care of. Should you want a greater connect with nature, open roof showers are also there in one of the rooms. Four of the rooms are clustered around a central courtyard with the kitchen and the dining area adjacent to it. And this courtyard is built around the "prima donna" of the property, the very very old Banyan tree. Also in the courtyard is a cute guppy pond, where the visitors can soak their legs and get the best pedicure possible.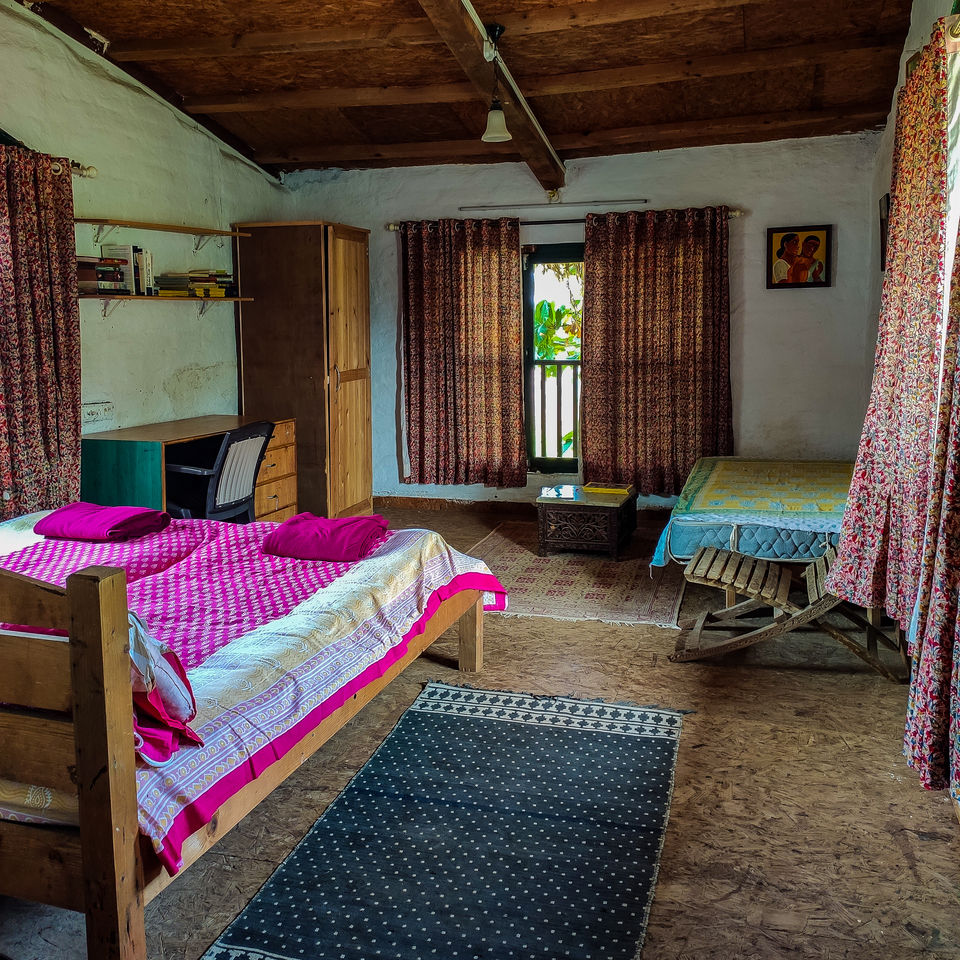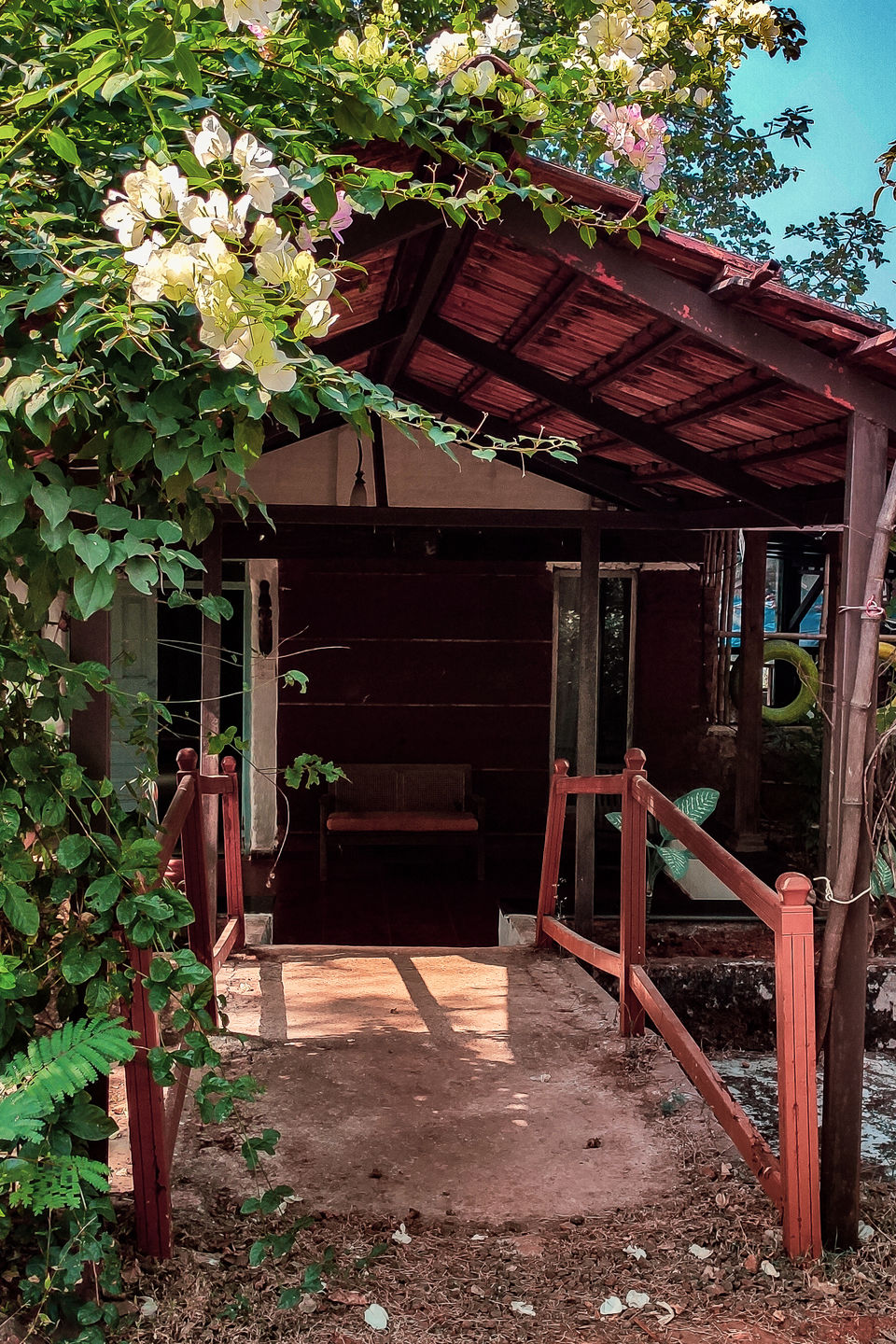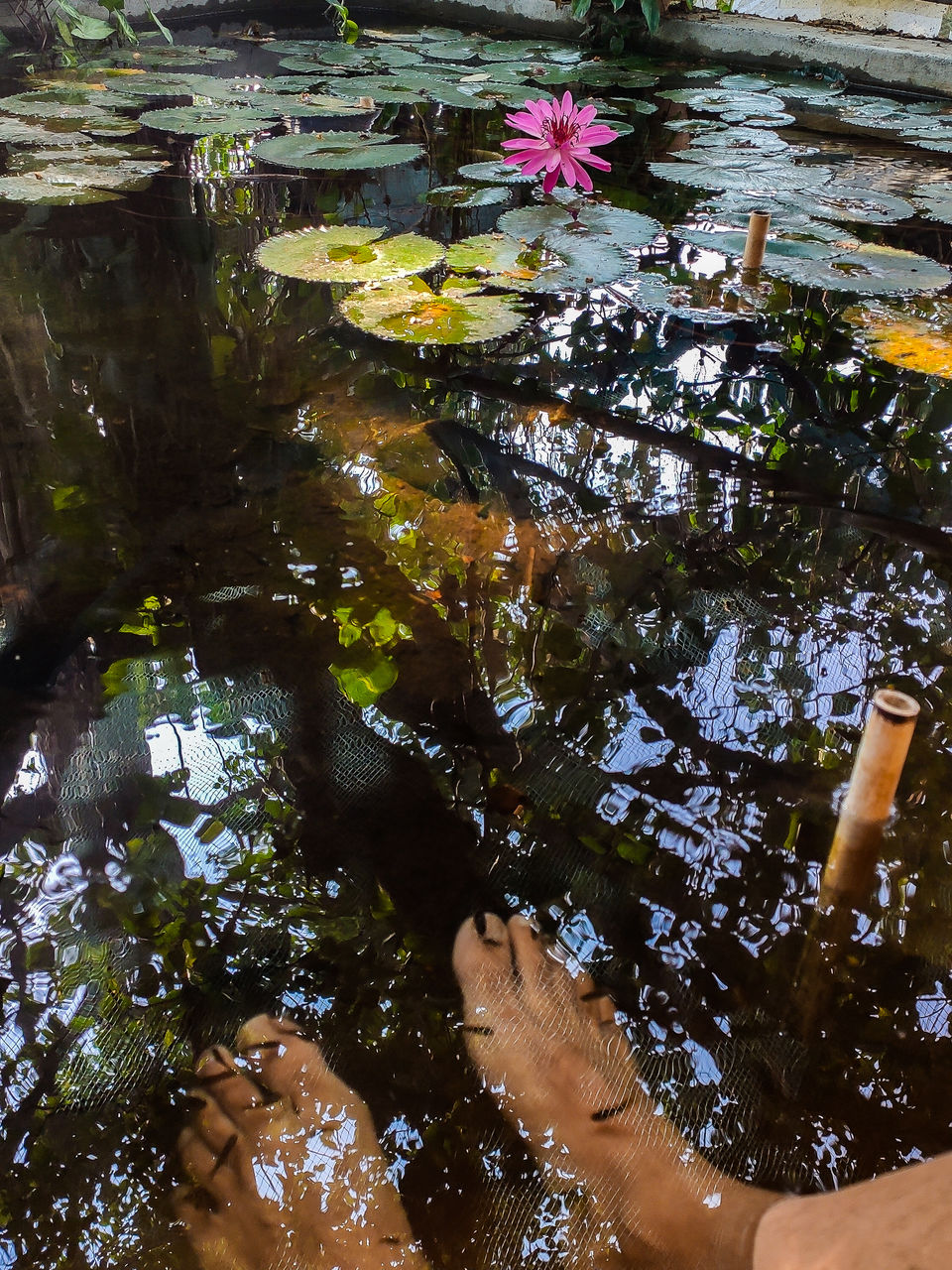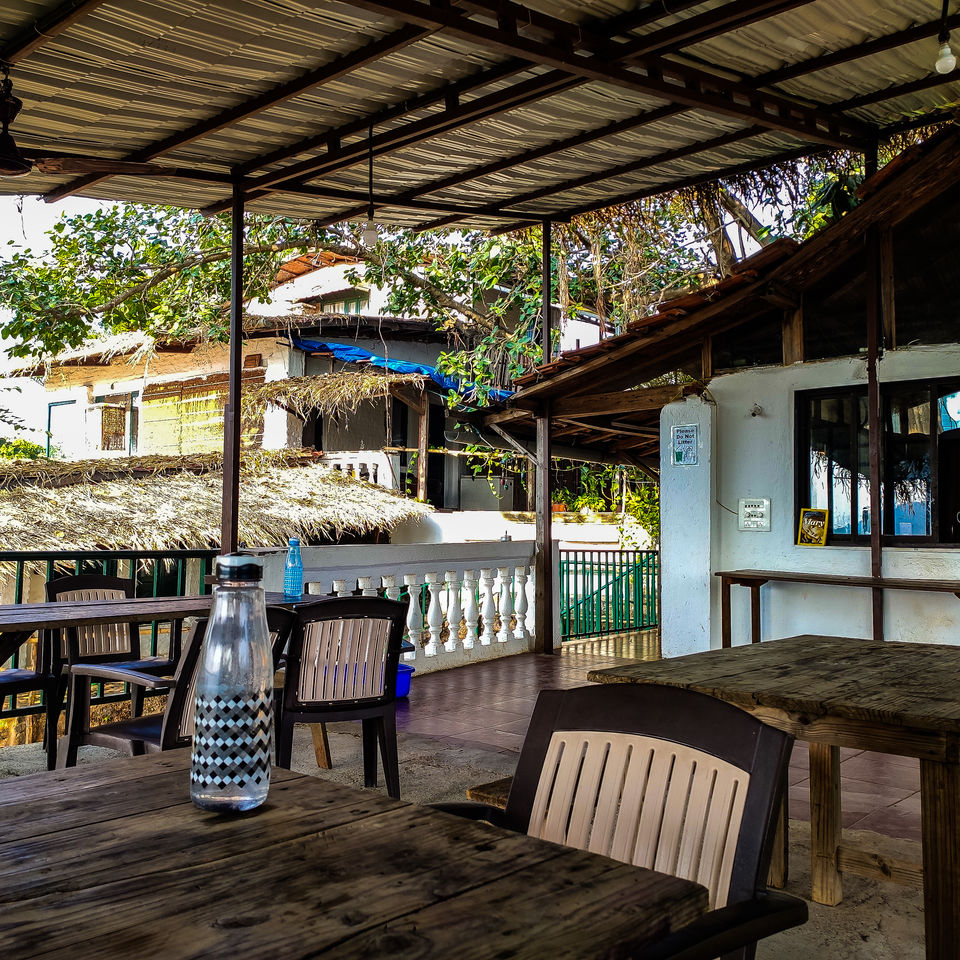 So, what is so special about Banyan bliss, you ask?
Well, other than what is written above, it has to be the love and passion with which Beena and Viinod have built this place. More than a decade back, when they first came to live here, the hillock on which it stands had neither water nor electricity. For over 4 years, this couple (now in their 60s) built this place from scratch. In Viinod's words, after having spent his entire career in marketing and advertising, he became a contractor of sorts for sourcing and hauling the building materials, when constructing this homestay. Beena, is the visionary who envisaged where what would fall in place, the material that would be used so as to make this place ecologically sensitive and friendly. The homestay is built using material that is locally sourced, the terracotta roof tiles or the reeds used as space separators. Infact, the newest room is a cobb hut that has been built by Beena and the local village women using their own hands.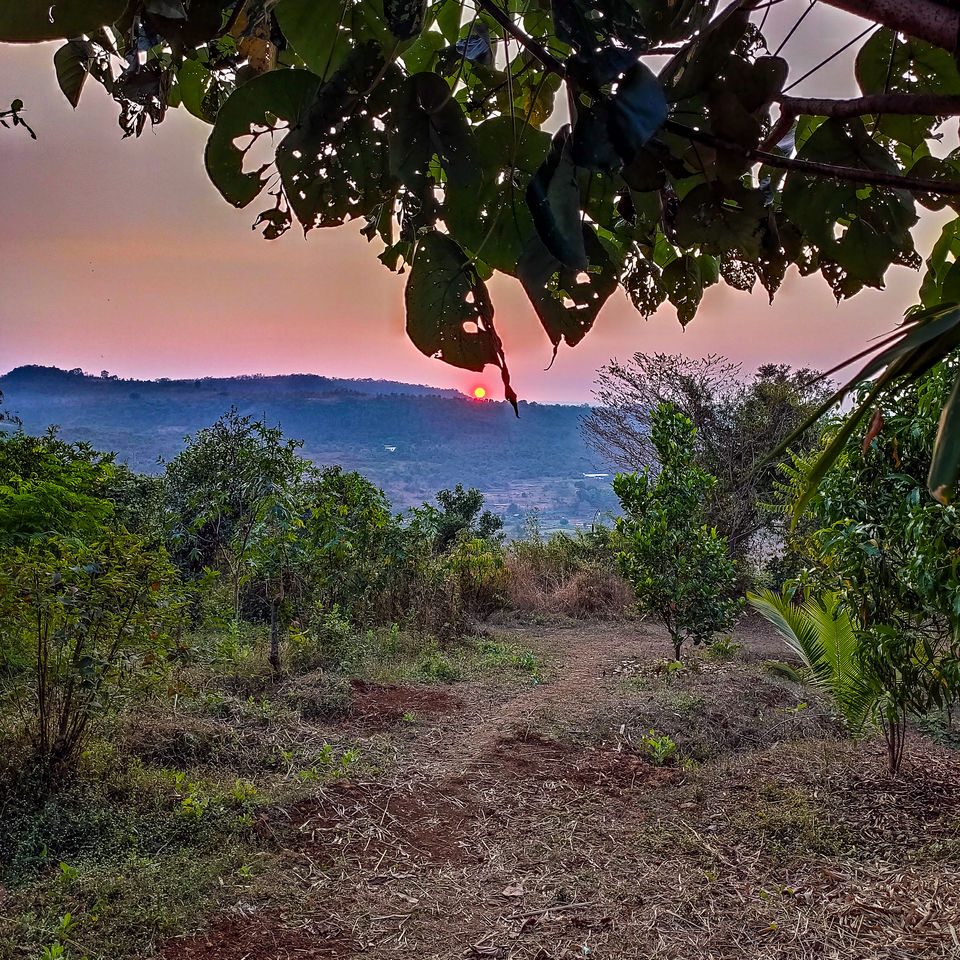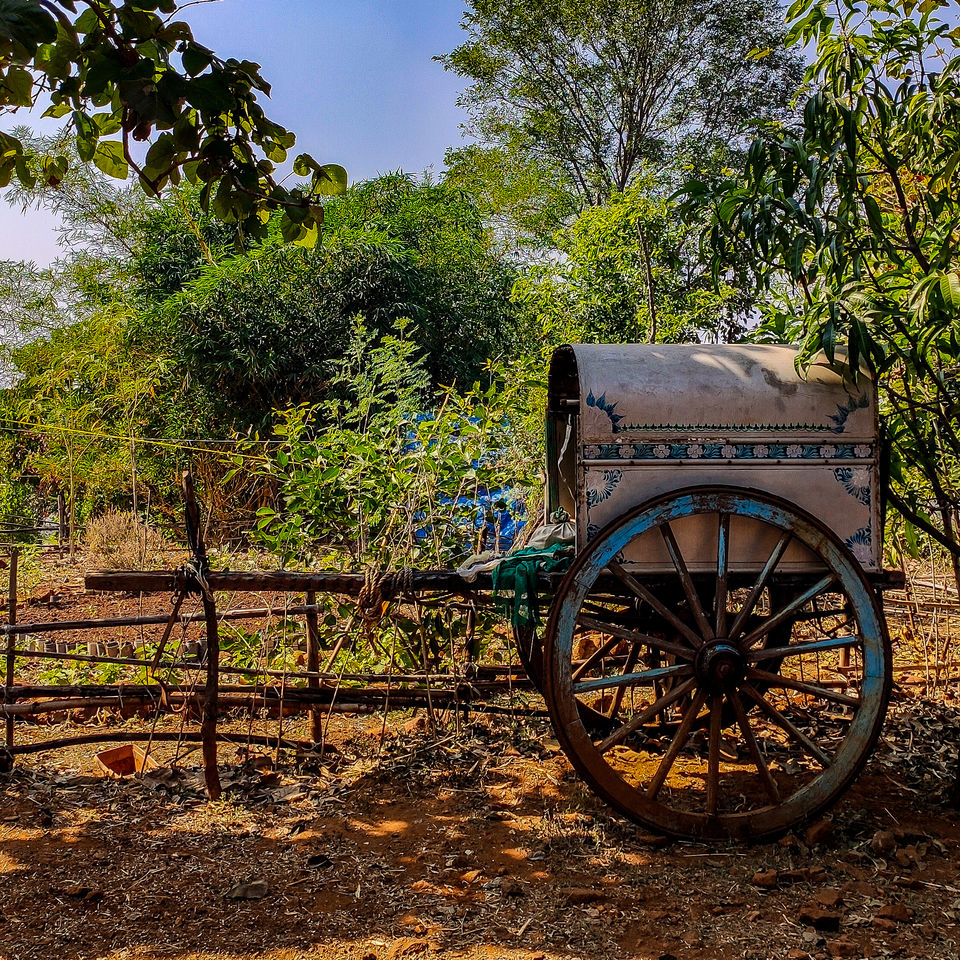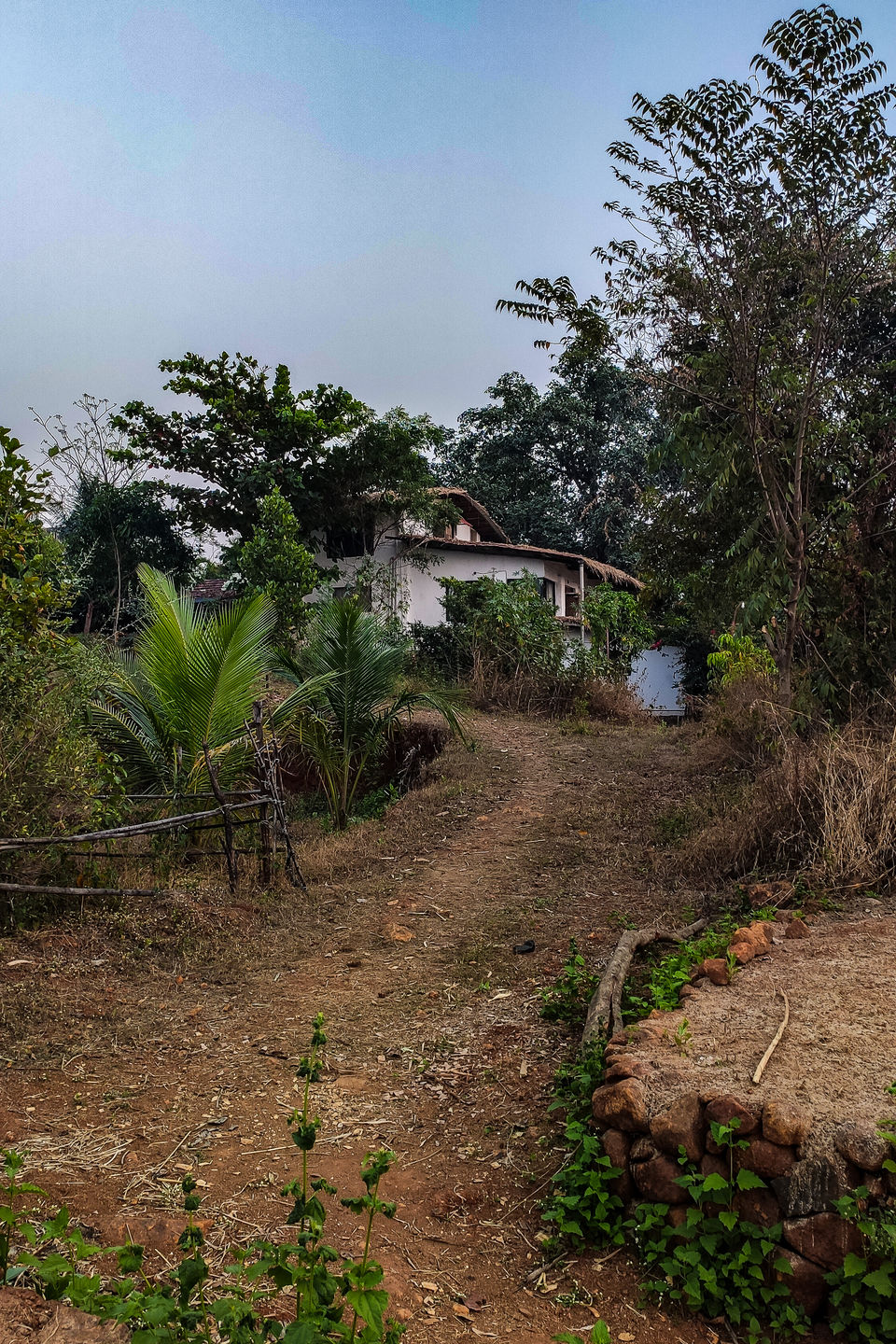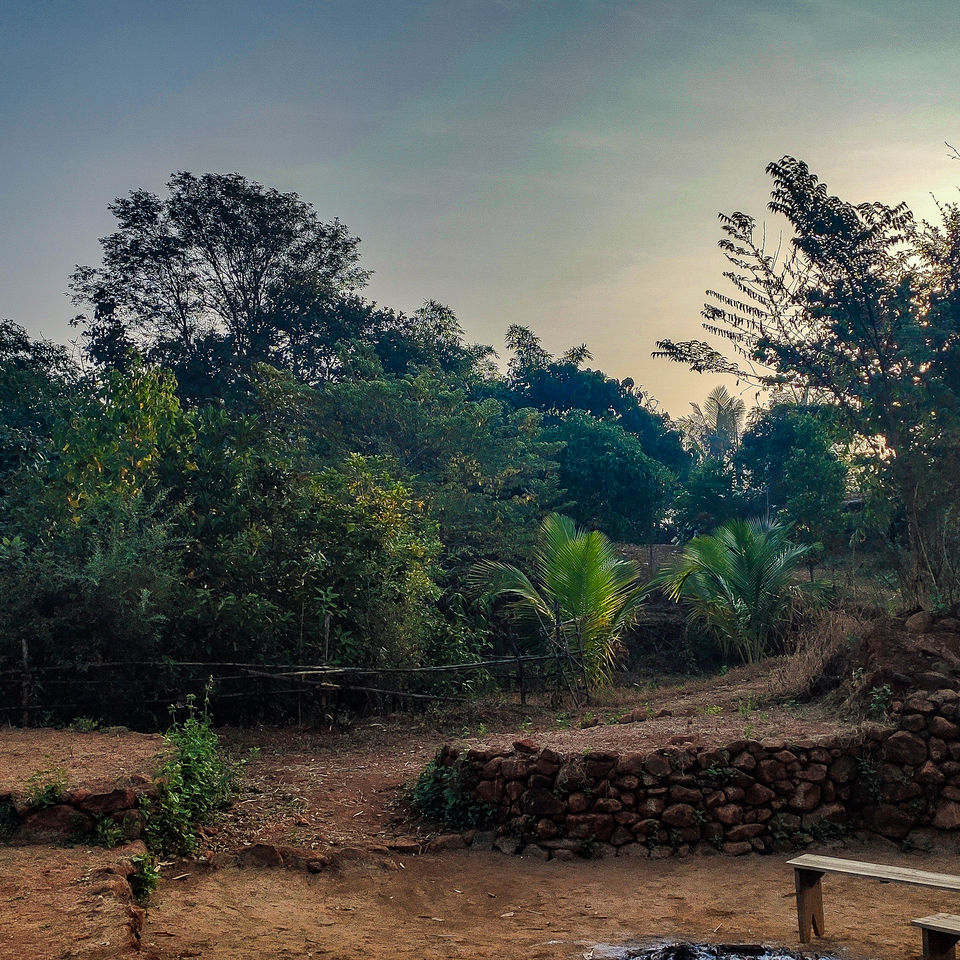 About the surroundings..
And if outdoors is your choice, there are two nearby cashew trees where you can pitch your tent. There is also a sunset viewing point, which also doubles up as a bonfire place and someplace where you can lay a picnic on the bench and enjoy the views of the surrounding hills, valleys and the meandering Amba river. The "Old Man Banyan" is home to a multitude of birds and squirrels, who promise to wake you up to a fresh morning. The fruits of the tree are treats for the Malabar Pied Hornbills, that come visiting here. And then you have the four-legged residents of Banyan Bliss for company – Fifi and Veeru the boxers, and Prince the horse who wanders around the property, and would love a pat and cuddle.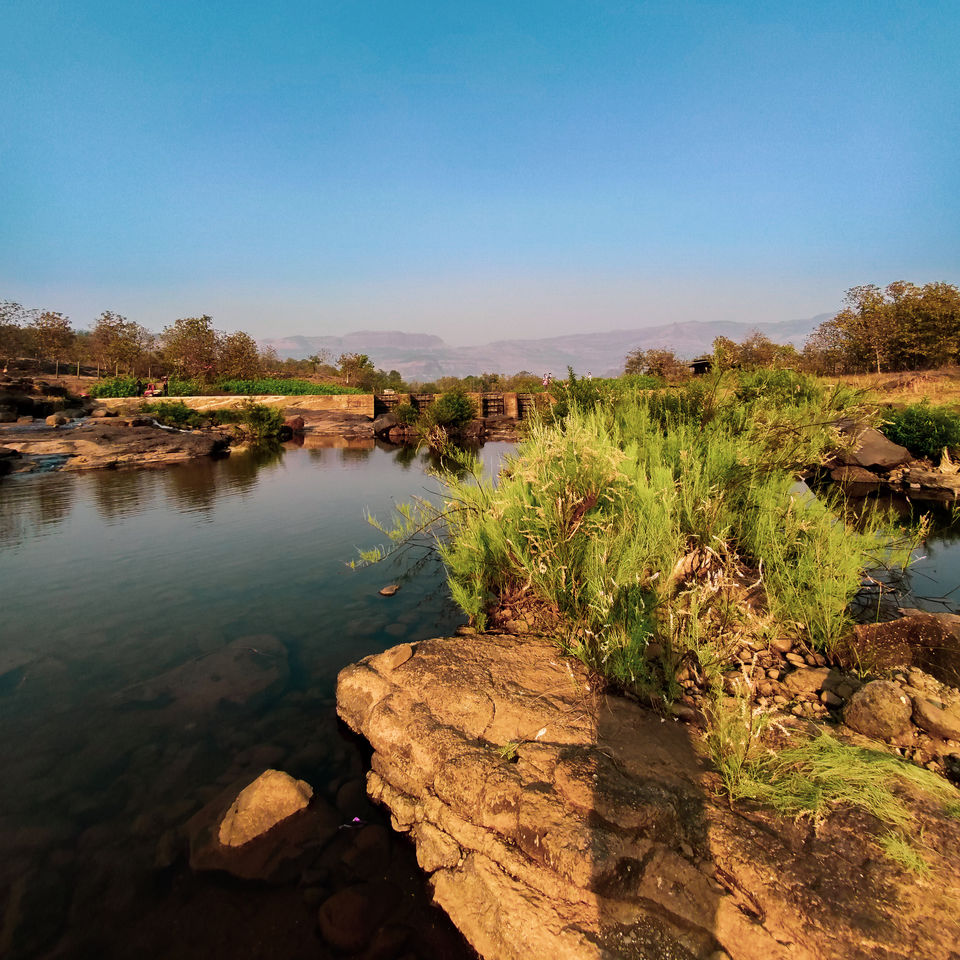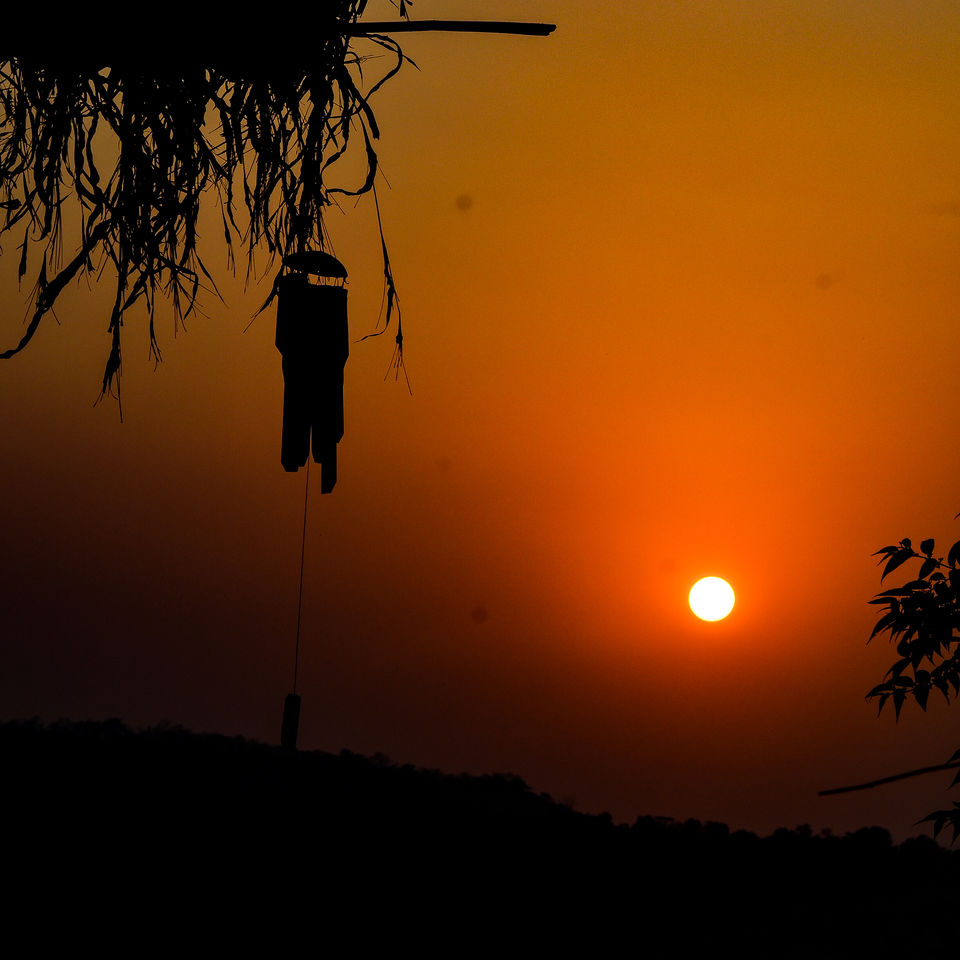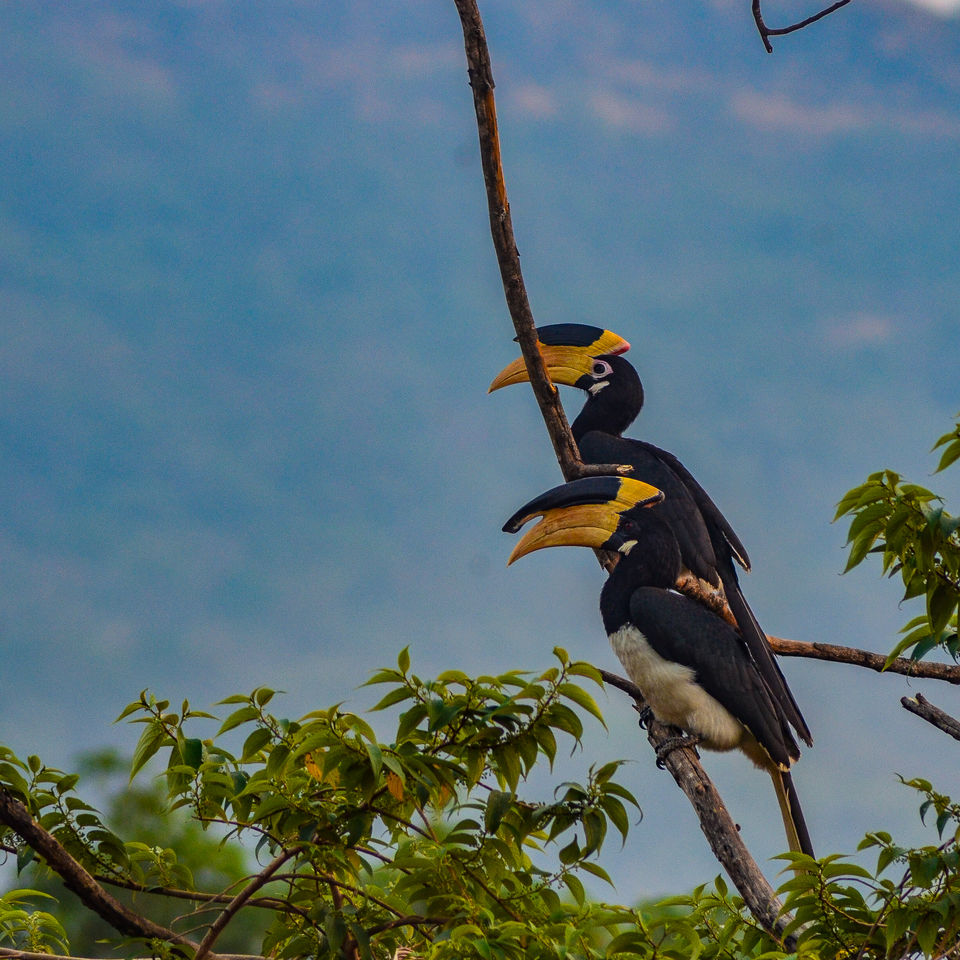 And, How Do You Relive Your Childhood?
Live your childhood memories plucking starfruit from the tree or lounging in the hammock under the banyan. You could swing with the banyan's arial roots or just settle down on the weathered easy chair for an afternoon read, with the birds for company. Early in the evening, walk down to the river and take a dip, and enjoy the silence around, that you miss in the cities. Yet another reason why this place will rekindle your childhood memories, is that there is no distraction of television. Hence, you'll have to bring back the entertainment options of yore – board games, antakshari, charades, and whatever may have been your favourite game back then. This is also a great way to introduce your kids, who may be thoroughly city bred, to a life that was simple, frills free and happy. To top it, the food cooked by Jay using a lot of ingredients grown on the property and around, will remind you of simple home cooked food, complete with the yummy caramel pudding.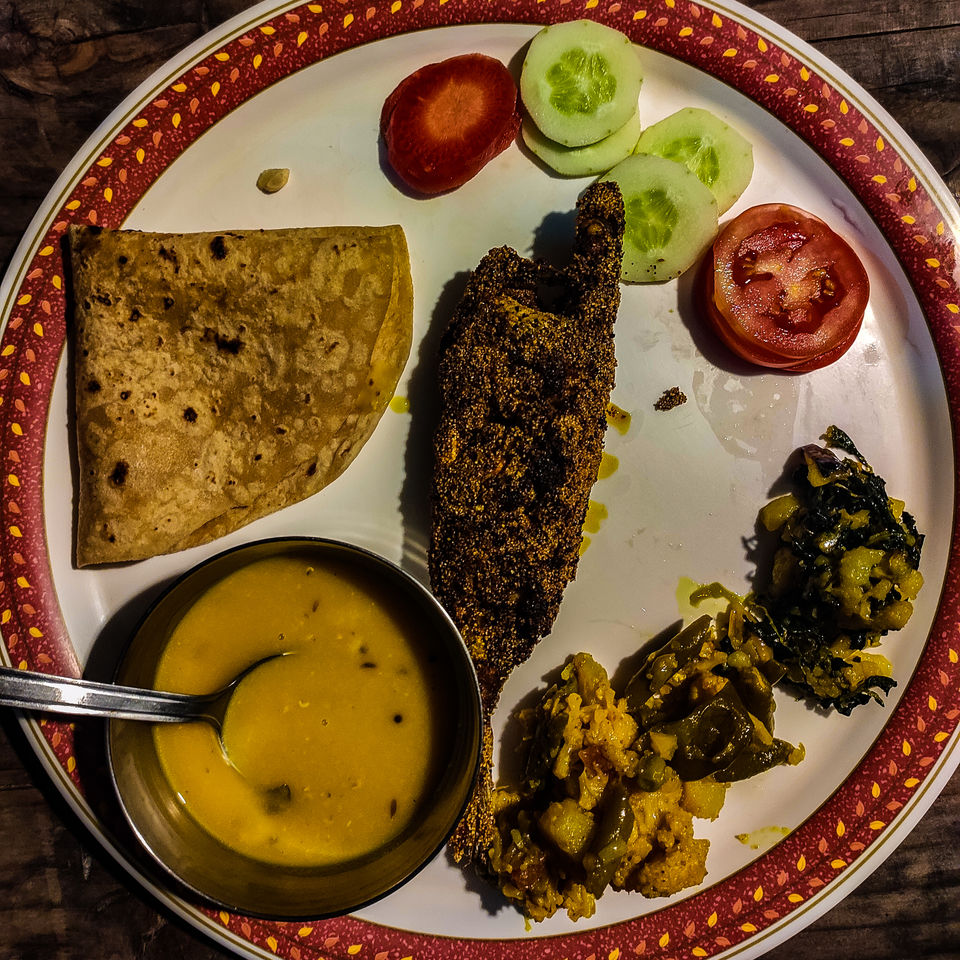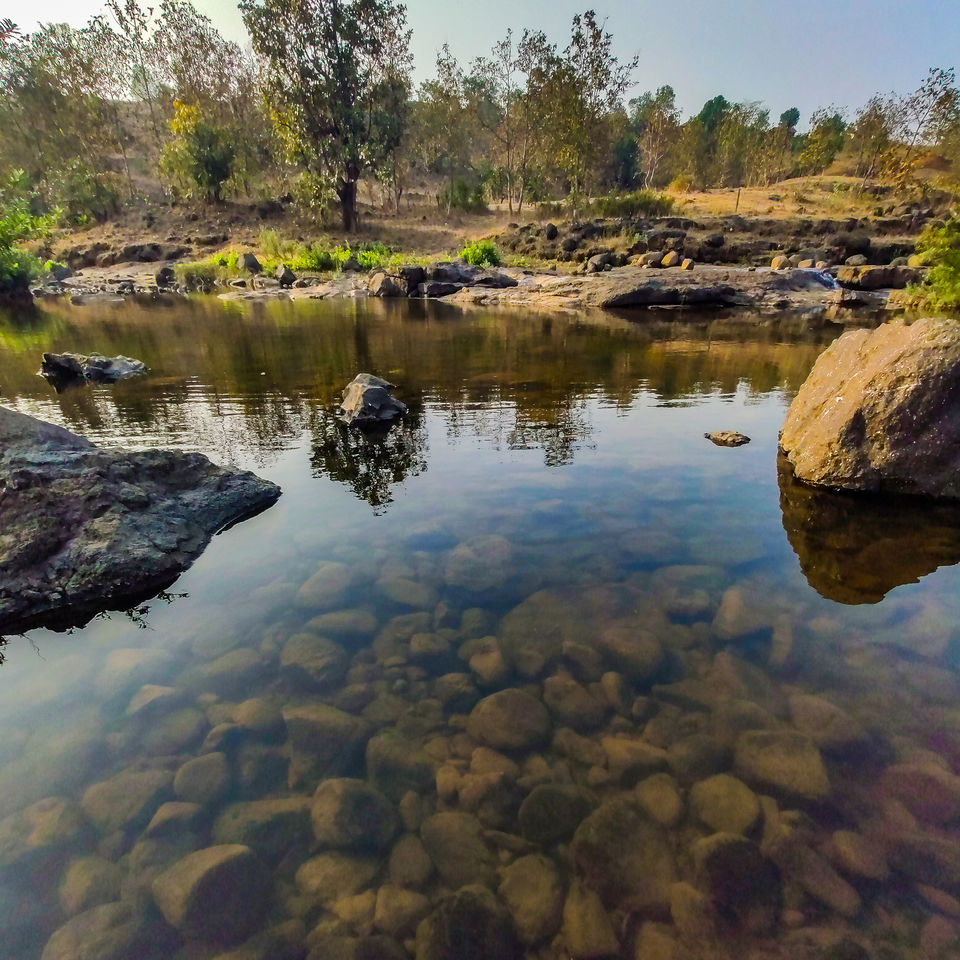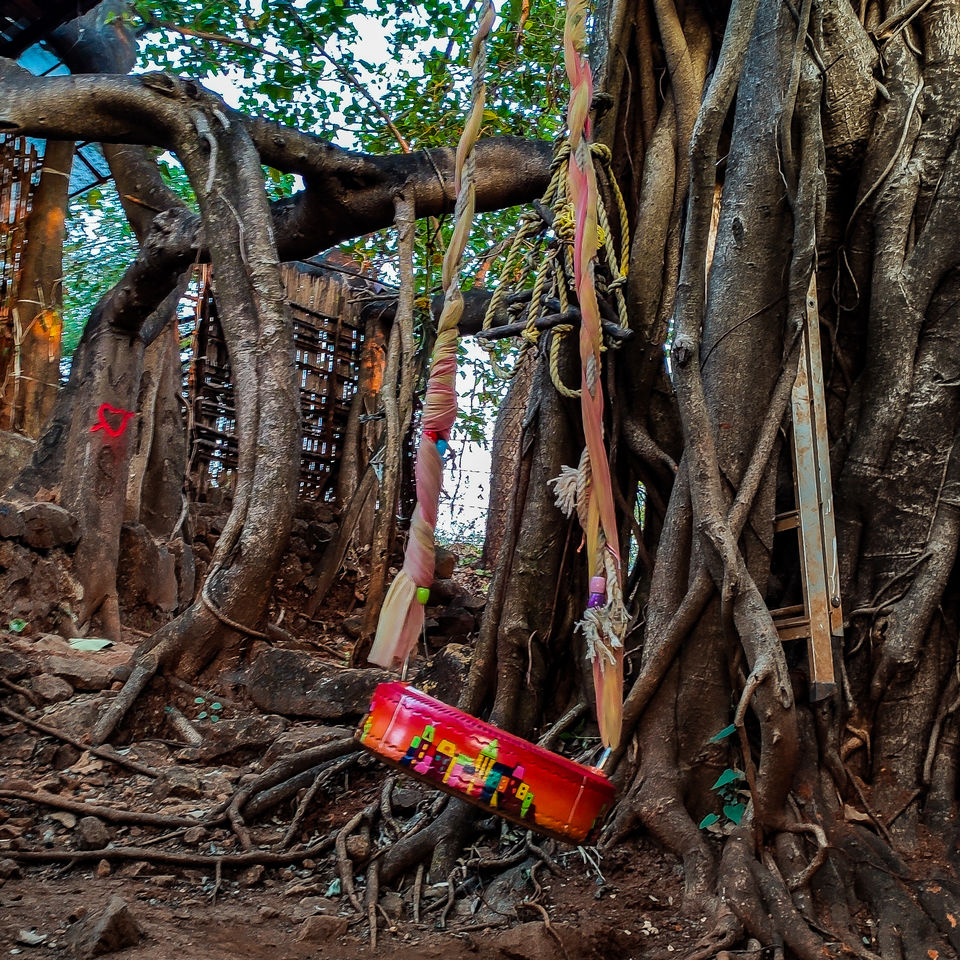 How To Reach?
Located about 25kms from the Khalapur Toll Naka, further ahead of Imagica, on the Mumbai Pune Expressway, this little homestay is best reached by road from Mumbai in under 3 hours. So, for a trip down memory lane, and so that today's kids know what simple no frills living is about, give Banyan Bliss a visit.
Ready to travel for free? Earn credits and redeem them on Tripoto's weekend getaways, hotel stays and vacation packages!
Think we missed out on something? Tell us about it in the comments below. Or write about it here on Tripoto and earn Tripoto Credits!