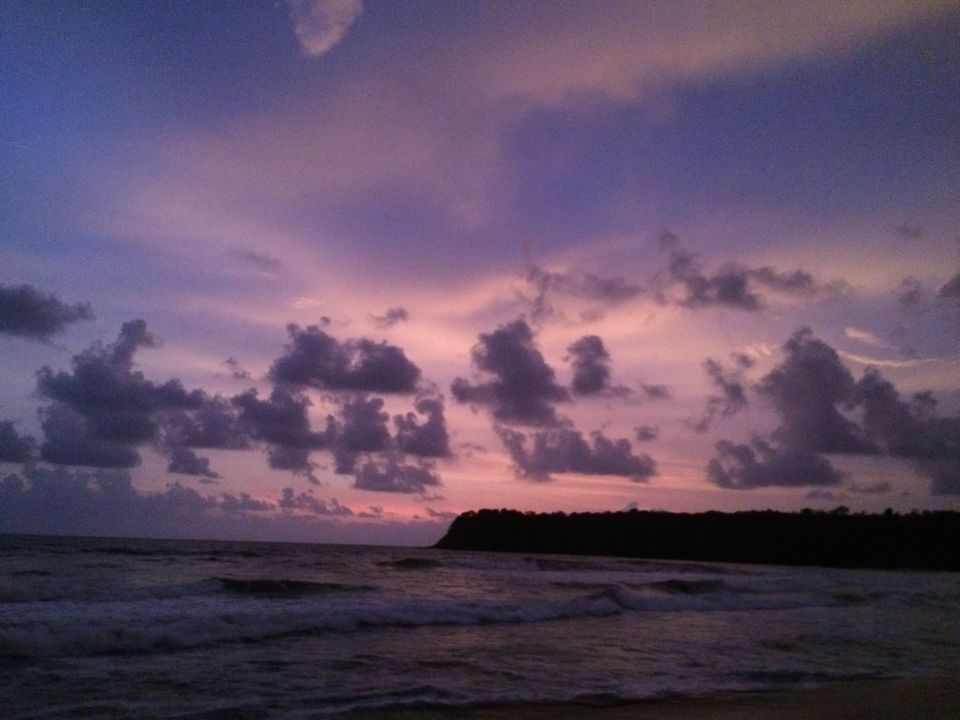 Come summer and the scorching sun, and we're ready to dash out of the cities to meet the mountains in our baggiest pyjamas and tees. After hours and hours of driving and halting, driving at a snail's pace and being stuck in a traffic jam, driving and being stuck again on narrow serpentine roads, here we are, with aching bones and drained spirits.
But the mountains are already so packed with people, quite contrary to the "change of scenery" they're supposed to offer. You might even run into your ex-boss, or a distant cousin's mom's sister's best friend's grandfather's brother and get "what else-zoned" by them. So, with mountains having become too mainstream, and thus, metropolitan in a sense, where do we turn for the promised peace of a holiday?
The answer, is a place, you probably are already familiar with, but it did not strike as a summer destination to you. Yes, the land of food and drink, hammocks and sunbeds, sea and sand - Goa! Monsoon arrives early in Goa, around the first week of June and stays till about the second week of September, and a monsoon trip to Goa might just be one of the best things you'll treat yourself to this year. Here's why:
1. You can move around more freely- Since Goa hasn't been captured as a popular summer destination yet, it gets a very few tourists during these months.You can explore places around at your leisure, without being bothered by throngs of people.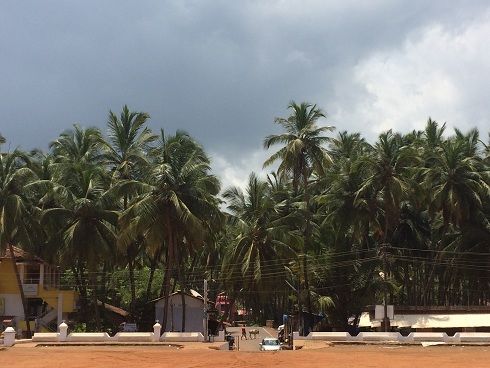 2. The entire beach belongs to you- Lesser tourists= a cleaner, quieter and more beautiful beach. The Arabian Sea looks like an magnificent yet fierce Indian goddess in all her finery. Go for long, solitary walks or just sit in one spot and treat your eyes to the most glorious sunrises and sunsets ever.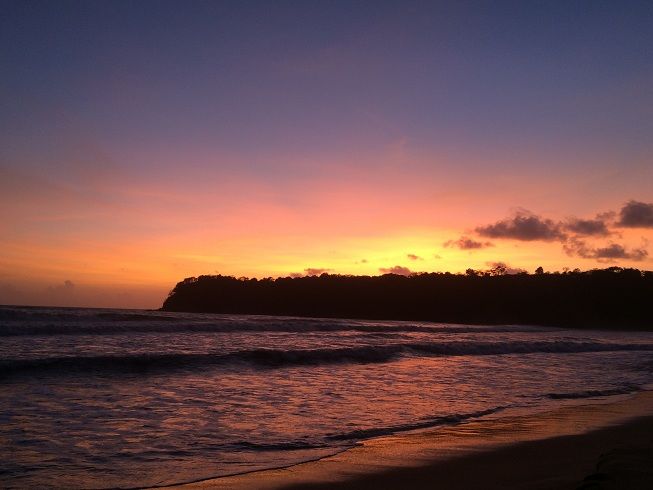 3. The sea gets madder and wilder - Watch the waves roll and roar high and wild. Watch them charge at the shore tall and strong. It is advised to keep off the waters when the waves are high.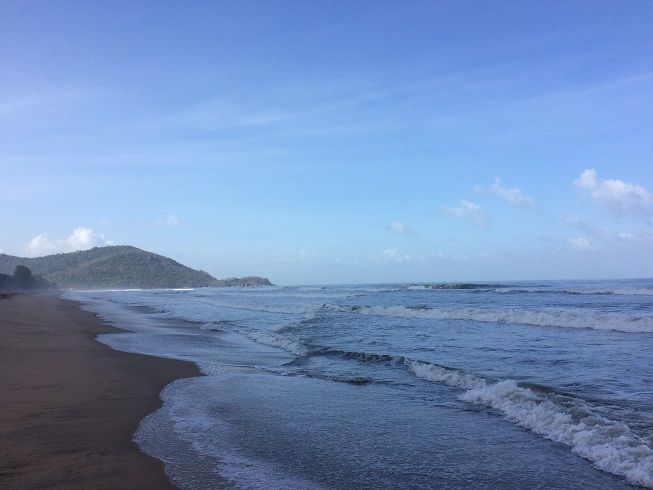 4.Yet you'll find time to bathe in the sea - The sea is not mad all the time. There'll be time during the day when the tide will be low. You can go in for a dip when the sea is calm. But be sure to have a life-guard around you even then.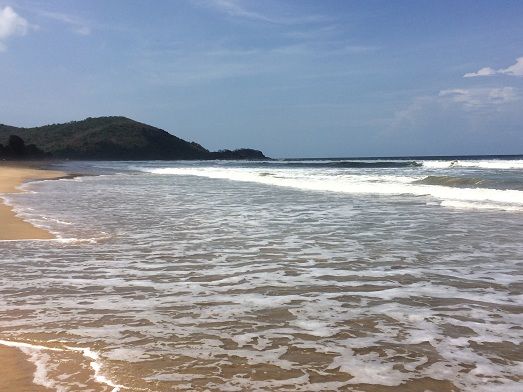 5.Treat yourself to amazing food - Well, many beach shacks and restaurants close down for the off-season, but some remain open to entertain the few tourists who come here for a weekend getaway. When you're the only customer in a restaurant, the chef and other staff take extra special care of you so that you may return to their restaurant for all your meals.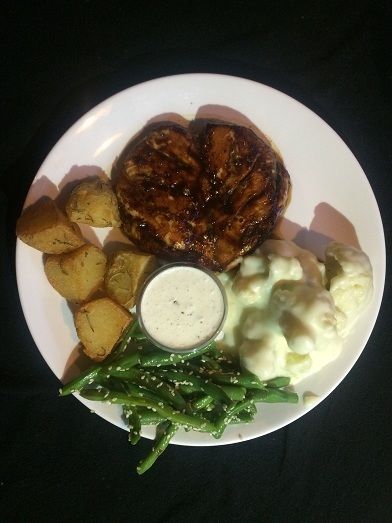 6. Everything gets cheaper - Cheaper flight tickets. Cheaper accommodation. Cheaper food and booze. This is one trip which will not burn a hole in your pocket.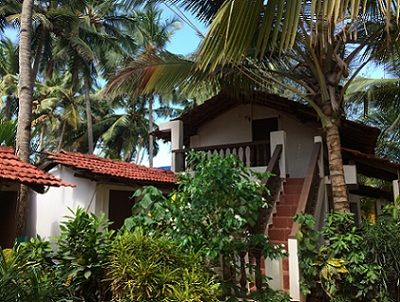 7. Lush green everywhere- Goa has a fair share of tropical vegetation, so it is green all round the year. But monsoon is special, it accentuates the greenery. As my friend put it: "Yahan itni hariyali hai ki aankhein phoot jayein!" (Bad translation: "It is so green here that my eyes will explode!")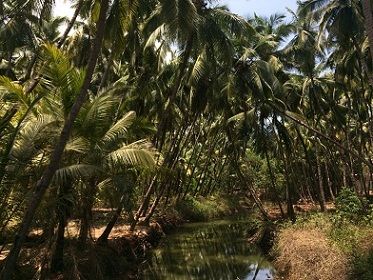 8.Great time for driving around- Good road + greenery + drizzle + music = Dream drive. With roads not as busy as they are during the season, and the weather in your favor, driving around becomes an out-of-this-world experience. If you're in a nearby state, ditch the flight and bring your bike/car instead.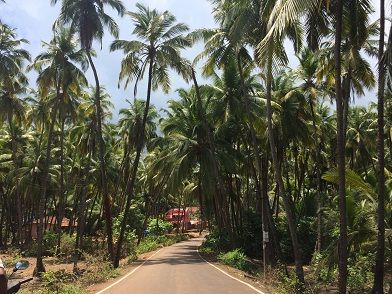 9. Good time for turtle spotting- There are beaches in Goa which have been declared as turtle-conservation sites. These are Agonda, Galgibaga and Mandrem beaches have special protection facilities for Olive Ridley turtle eggs. By June, almost all the eggs have hatched and turtles move to the sea, but because the beaches are mostly inactive during this time, turtles find it relatively safe to come to the shore once in a while.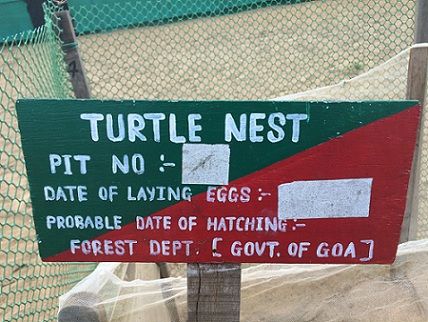 10.You have all the time for yourself- Since water sports and other commercial activities on beach are prohibited during this time, so you cannot have much on your agenda when you visit Goa during this season. You can catch up on all the sleep you've been missing, finish off pending TV series while sipping on beers, reading all the books you've been meaning to, think, introspect, meditate, write, etc by the soothing music of the beach. Your heart will thank you for this one.