They say Goa is overrated. They also say a bad day in Goa is better than a bad day anywhere else. So believe what you choose. Yes, Goa is common with holiday goers as it fits into every travel plan perfectly, whether a family retreat or a group trip. But can you think of any other destination in this country that offers lip-smacking cuisine, cheap liquor, an electric nightlife, budget accommodations and countless beautiful places to visit without ever making us feel like a visitor?
I also love Goa for its adventure activities. No matter how hard you have partied in this coastal paradise, I bet these activities have probably stayed off your radar. Allow me to break through your stereotypical image of Goa.
Catamaran Sailing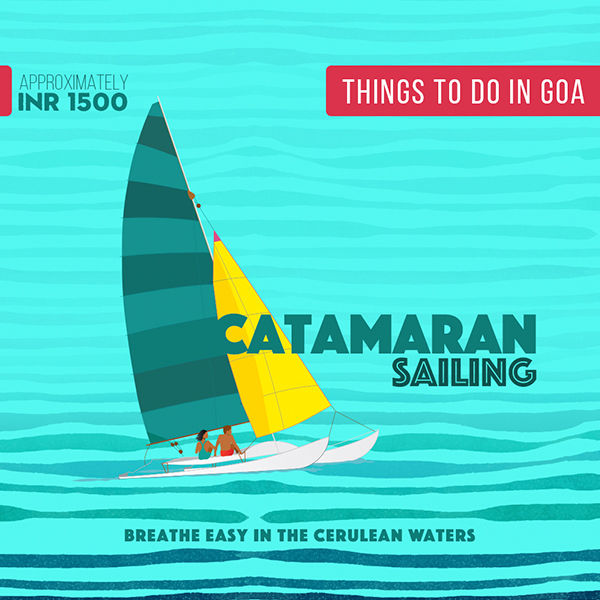 What: A catamaran is a two-hulled watercraft which derives stability from its geometrically unique shape. It fits in both the sports and leisure activities category. A catamaran is designed to work without the need of a dagger, hence it can run up the beach hassle-free.
Where: Palolem Beach, Benaulim, Arosim, Dona Paula Beach, Colva and many more.
Organisers: Atlantis Water Sports
Do not forget to carry sunscreen, sunglasses and your camera!
Dolphin Safari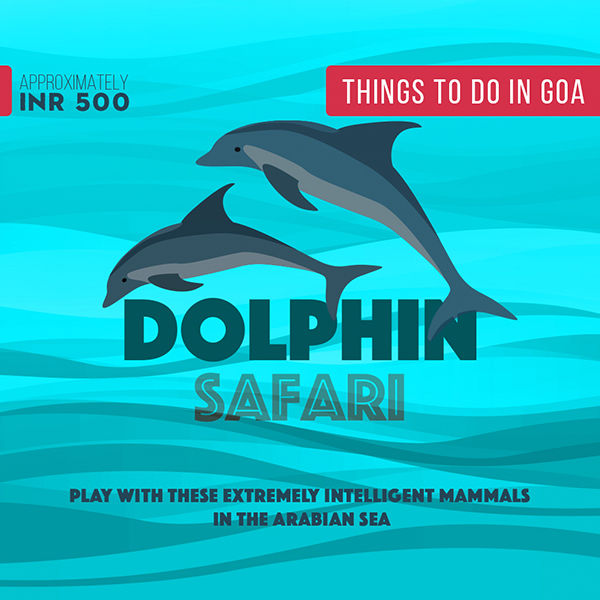 What: You will find endless opportunities in Goa to watch and play with the extremely intelligent dolphins. It is easy to spot the friendly pink patched Indo-pacific humpback dolphins and swift finless porpoises.
Where: Candolim, Calangute, Sequerim Beach or Baga Beach.
Organisers: Sinquerium Dolphin Trips
Snow Park
What: An amusement park where you can play in snow, make snow sculptures, play volleyball in snow with a DJ hitting the right notes. All you have to do is hit the ice bar, have a chilled wine or beer and sledge down the snow hill! They serve tea, coffee and soft drinks as well.
Where: Titos Lane 2, Baga-Calangute Road.
Reference: Snow Park

Hot Air Ballooning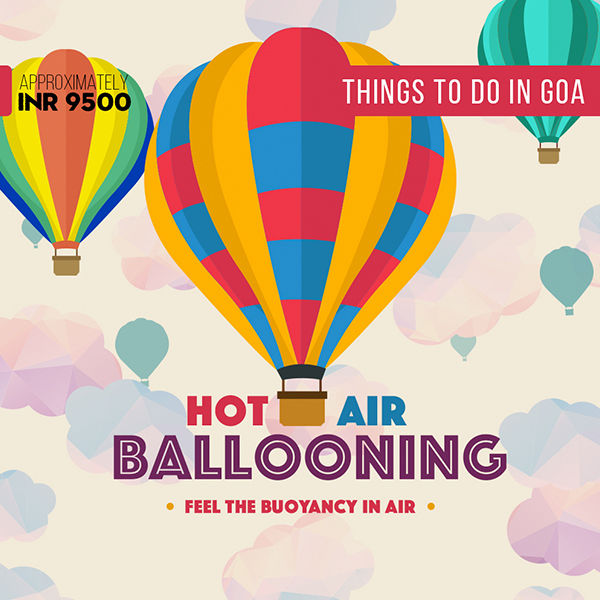 What: Think about what it would be like to have a bird's eye view with a 360 degree field vision? Grab your camera as you wouldn't want to miss the incredible panoramic view with scattered balloons and treat yourself to the feeling of being lifted off your feet to more than 2,000ft above sea level. Although this ride depends on the weather, the best time to ride is at dusk or dawn.
Where: Chandor, South Goa
Organisers: Adventure Nation, Tiger Balloon Safari

Bottom Fishing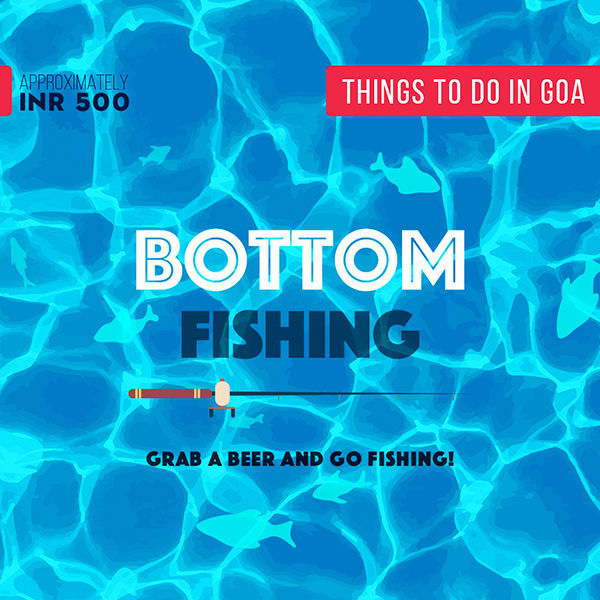 What: Bottom fishing is a technique of catching fish found near the sea floor. It requires utmost drifting and anchoring strategy. Imagine yourself with a mini-fridge filled with beer and fishing in the waters of Goa, catching a cobia, gropers, crabs, salmons or maybe barracudas!
Where: Near fort Aguada, Polem, River Tiracol, Ries Magos or anywhere you like, it's Goa we are talking about!
Organisers: Atlantis Water Sport, Marine Asia.

Which one will you try?