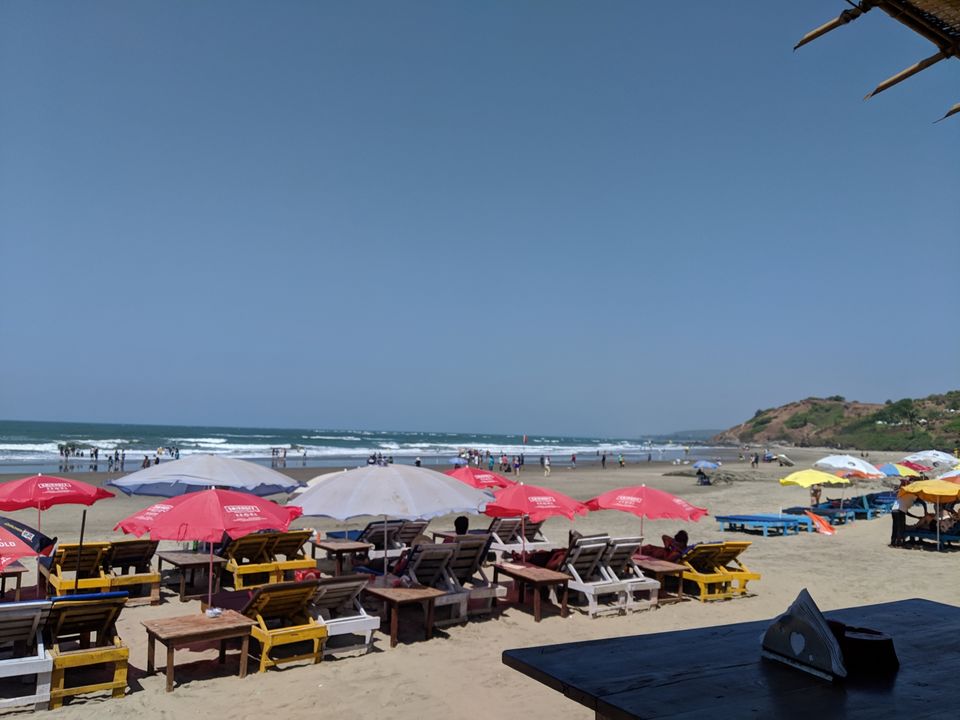 Mapusa is a town in North Goa, India. It is situated 13 km north of the capital Panaji. It is located on the main highway NH-17.
On the following day when we reached Mapusa, Goa we were tired & felt like death. We directly went to Hotels and booked one room, which costs ₹450/ per day and it was neat & clean.
In Goa usually check-in time is 12:00 noon & check-out time is 11 am following day.
Then we took sleep for the few hours. Thereafter, in the evening we moved towards Calangute Beach. This beach has the highest number of people & therefore it's the crowded beach in the Northern Goa.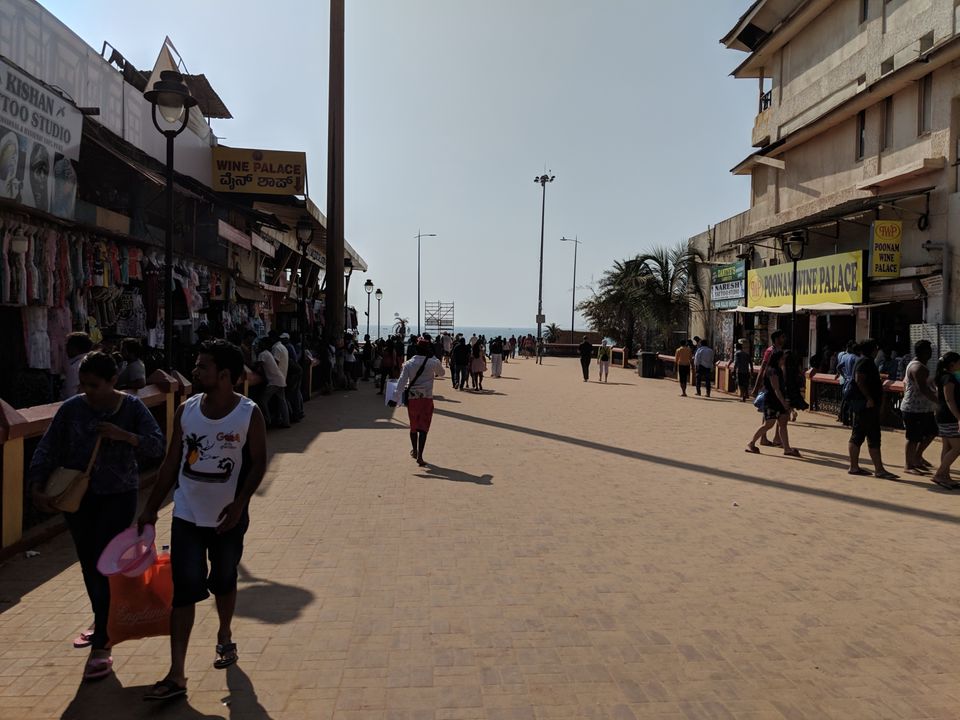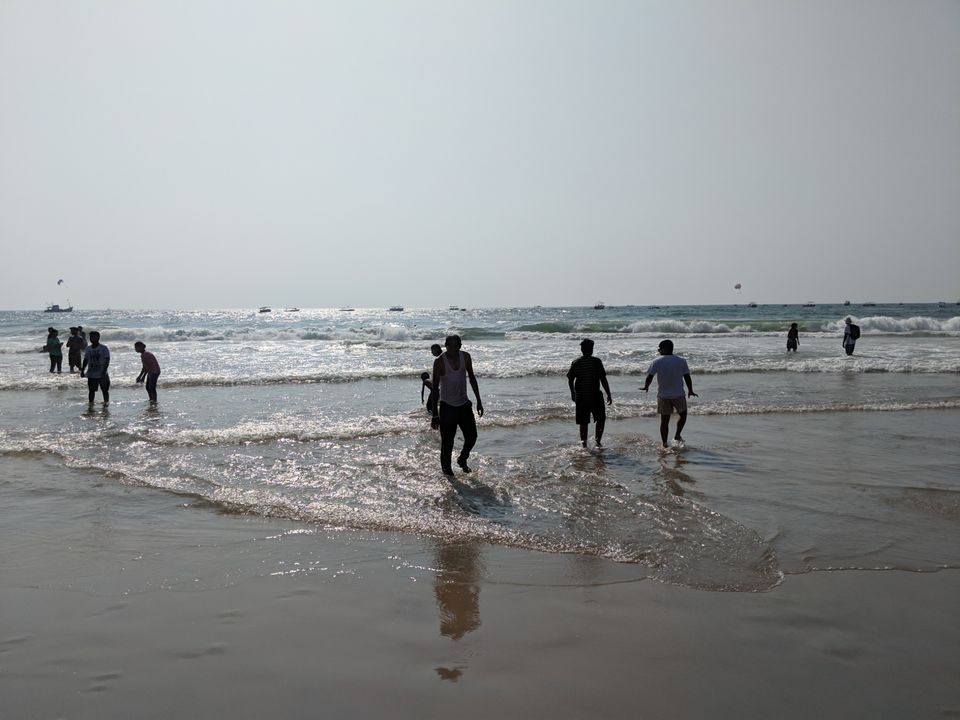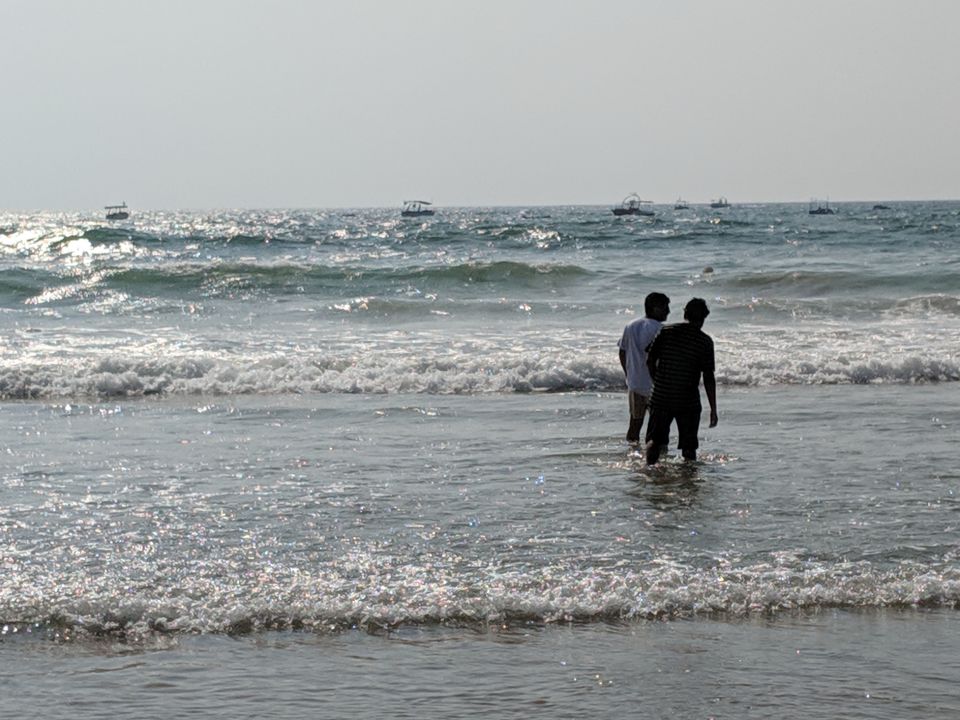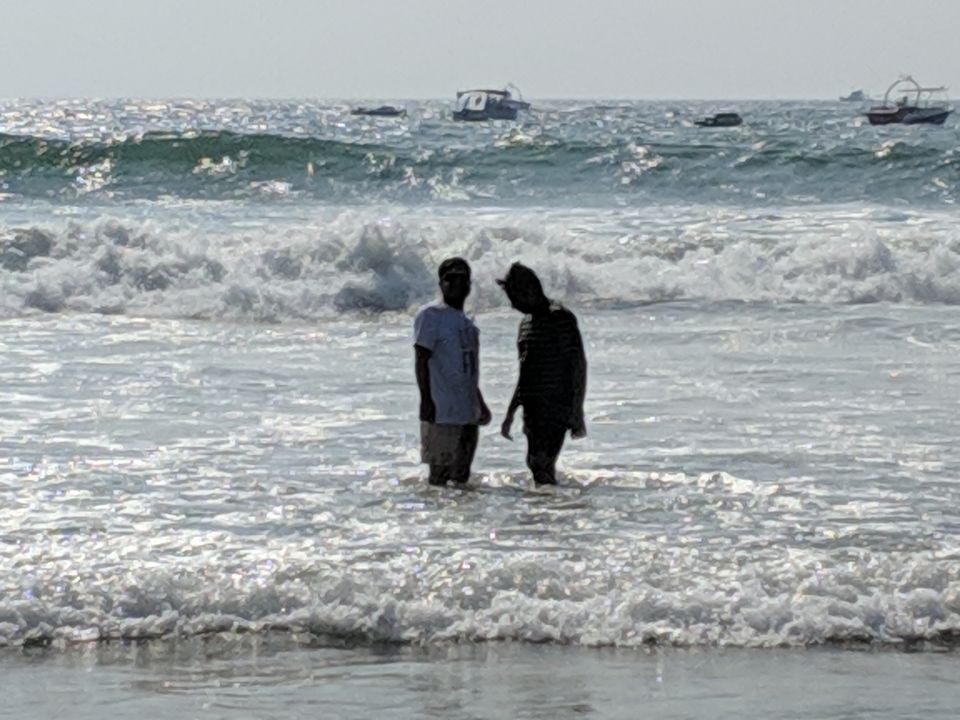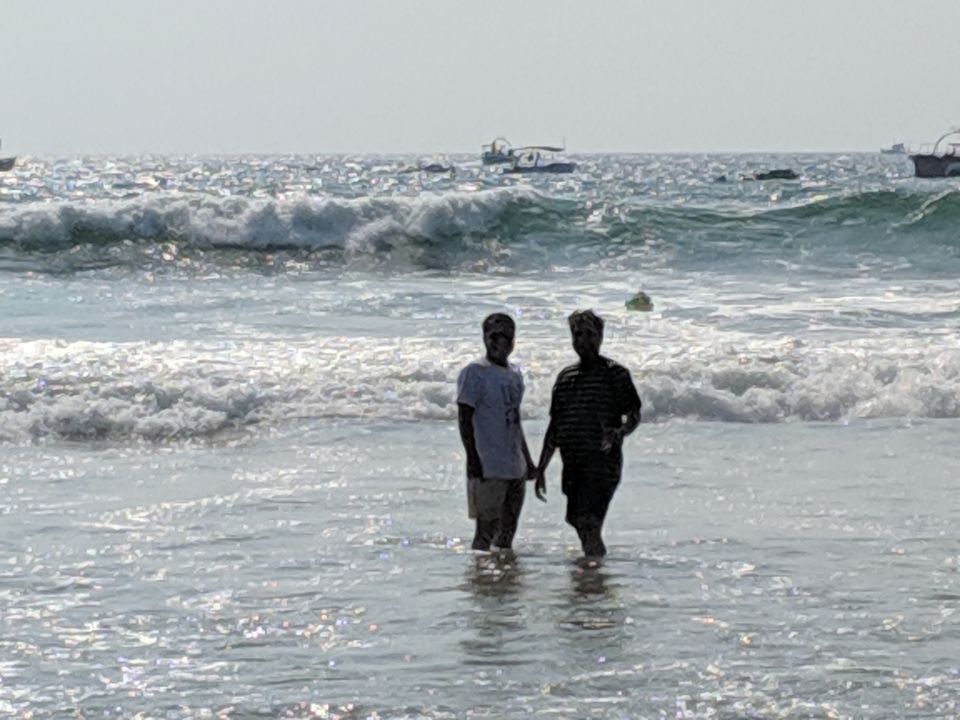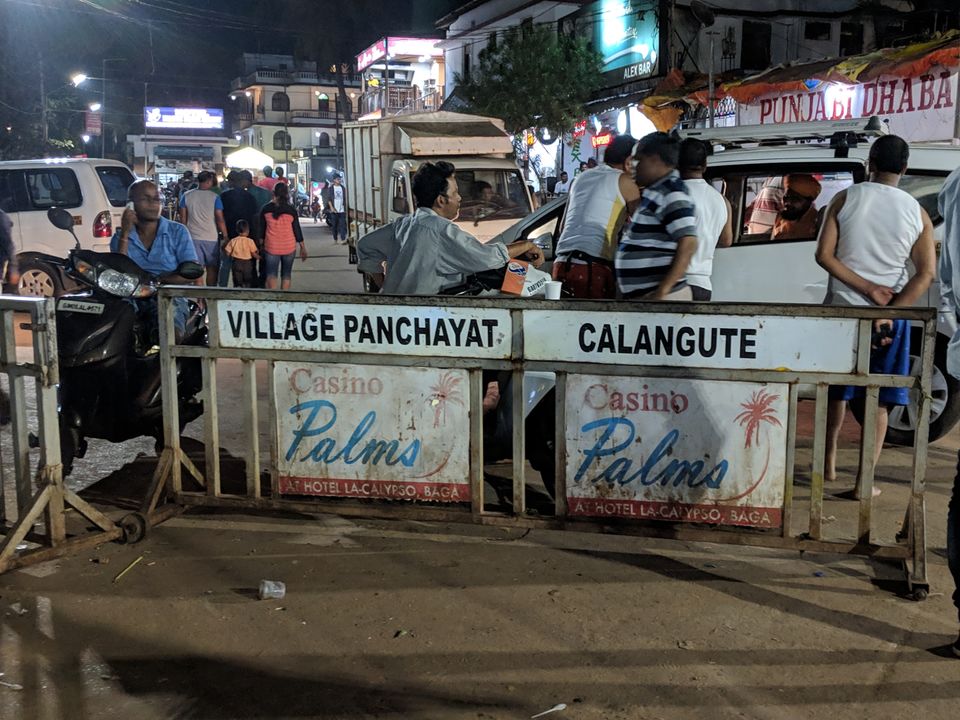 Being based in Maharashtra & unusual warm weather this year in the month of mid February, we planned for a short quick trip to Goa, India.
Being having work pressure in the office, the vacation was very much needed.
We decided to begun our Journey from Mumbai late evening on 14 Feb '19. We took AC Volvo Bus late night around 10:05 pm from Goregaon (E) & headed towards Mapusa, Goa
Mapusa, Goa approx 570 km away from  Mumbai and the bus took 12 hrs & we reached our destination the following morning around 10:00 am.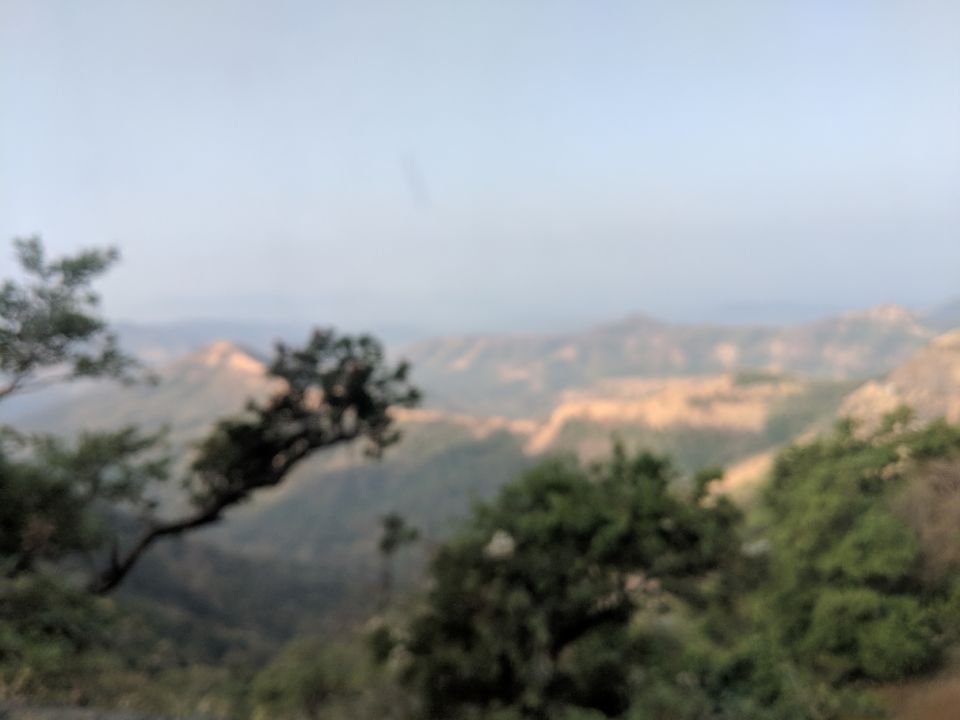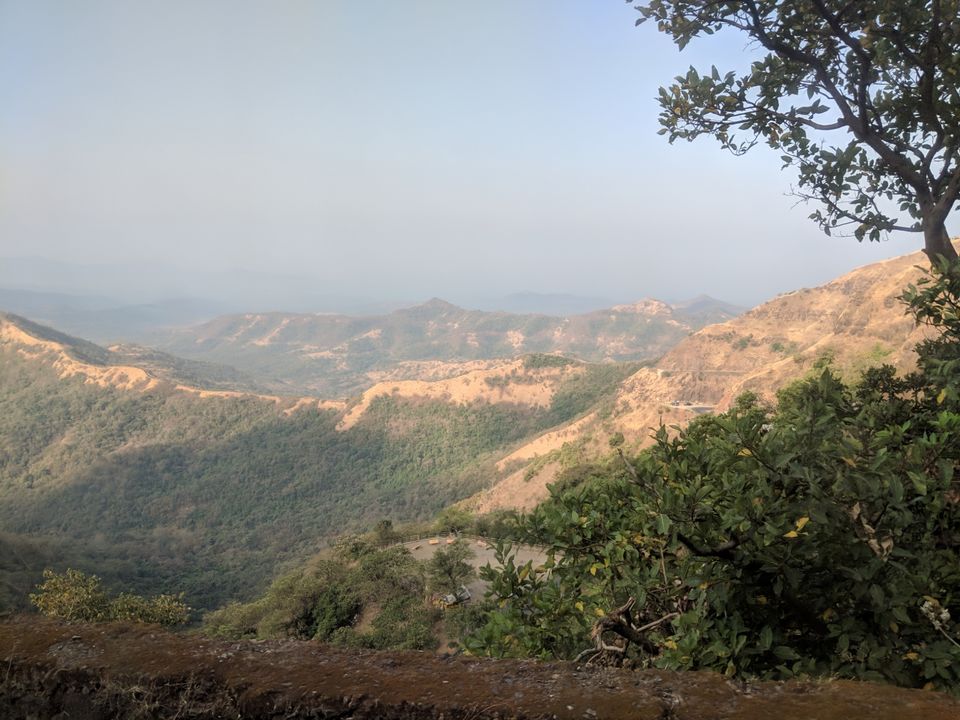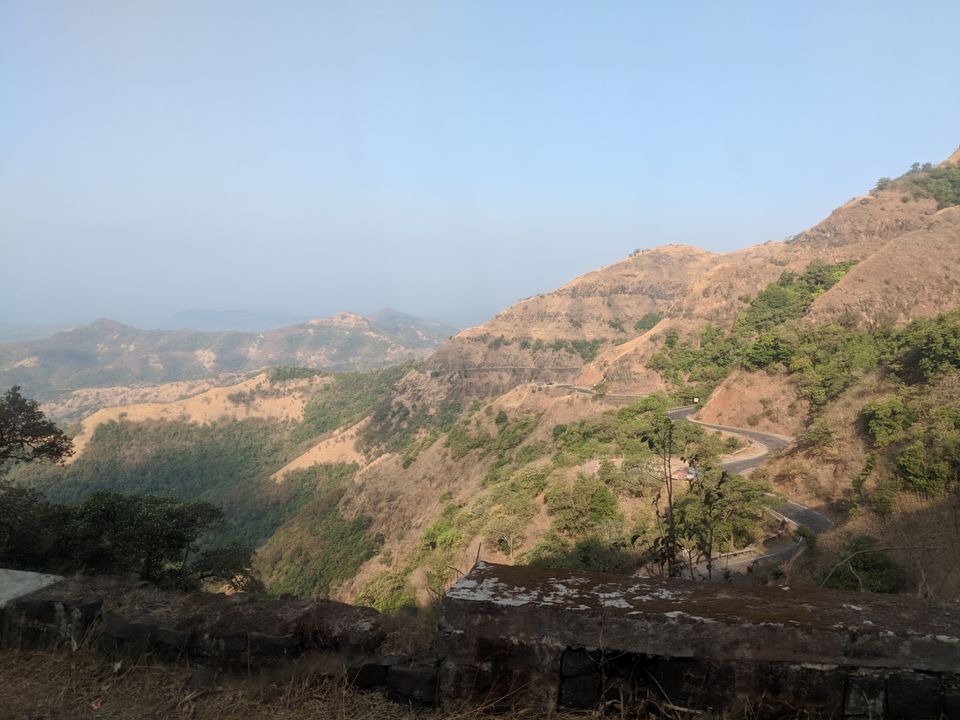 Then we decided to have some meal at the beach shack. Note- Across Goa food/drink at these stacks are very expensive. If you'll compare the same food from outside of these stacks or beaches, you would find it's 5 times expensive than outside of the stacks.
At Calangute Beach, I'll hight recommend the travelers to have your food/meal/drink in the Calangute Beach at reasonable rate which is 50m away from the beach.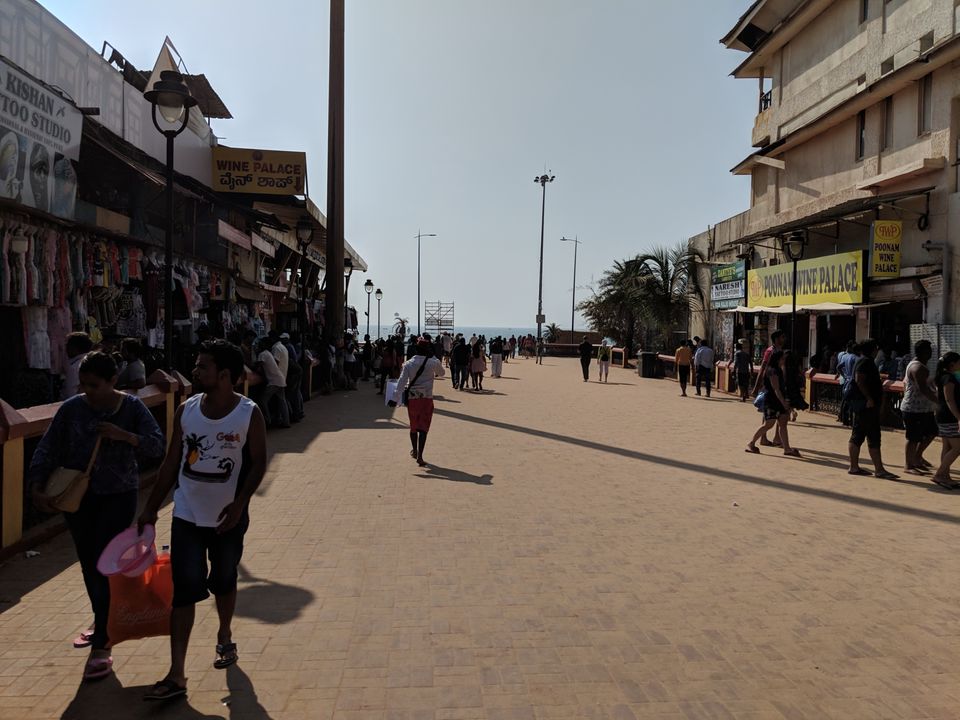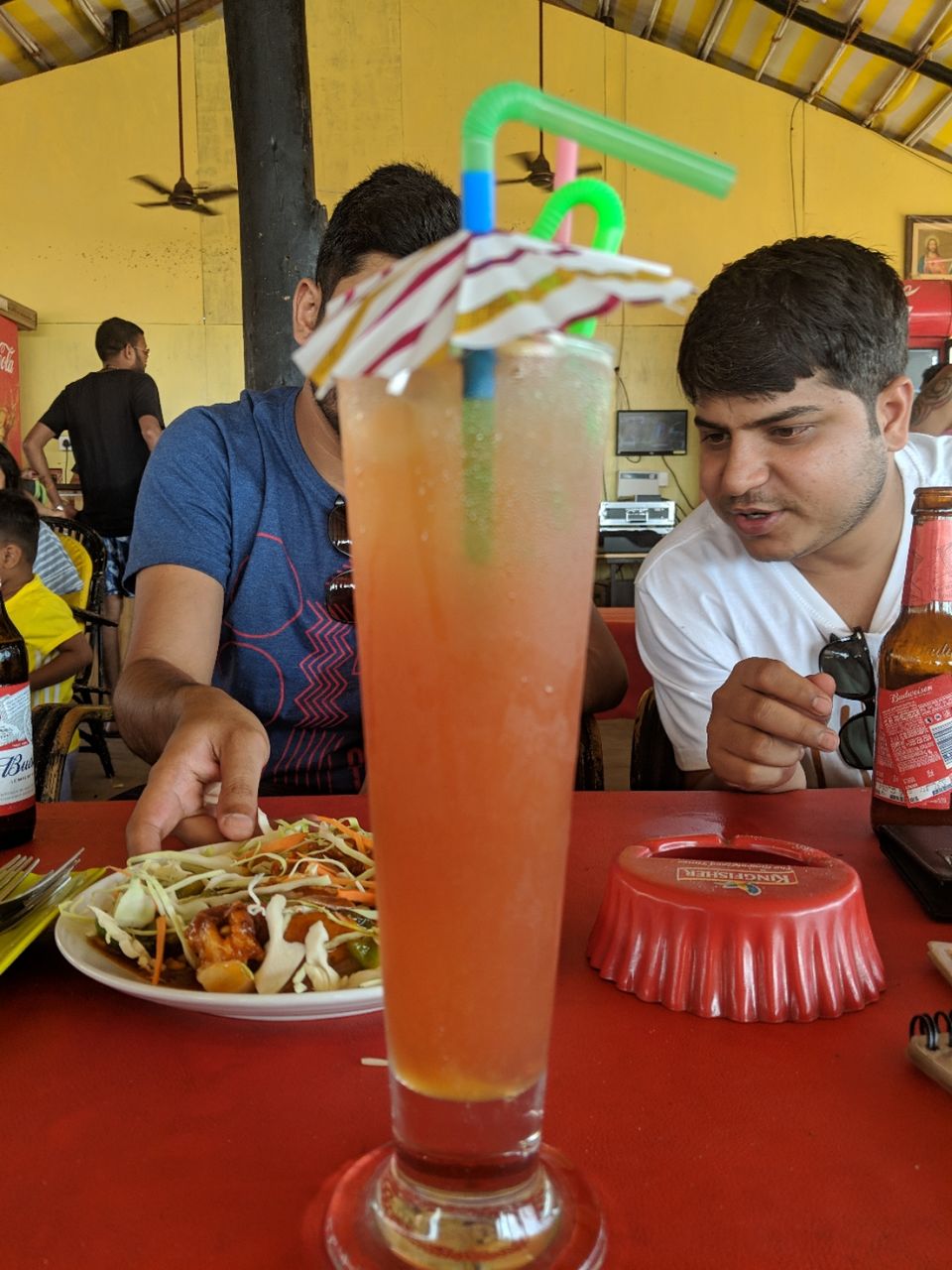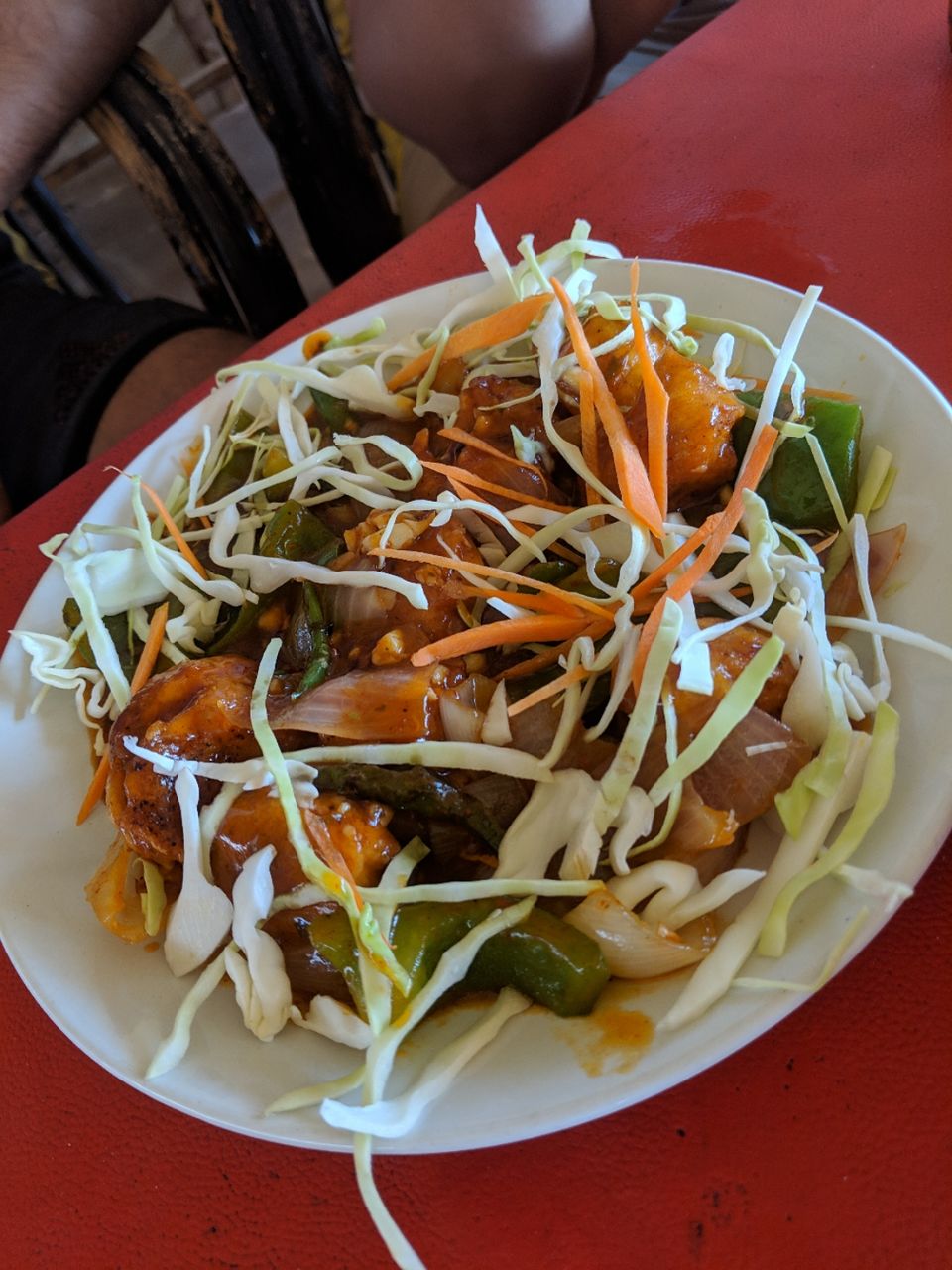 Note - Carrying Alcohol in any form is not allowed at the Beach including Smoking. If caught doing so, you may have to pay very high penalties & fines.
Then in the evening, we rented Scooter like Activa etc. The average cost of renting Scooter be like ₹250 ($4.00) per day excluding fuel/ gas.
You may also rent bikes/ cycle/car etc.
Then we headed towards our hotel where we stayed which was located 1.6 km in from the Calangute Beach.
On the third day of our trip we planned for another two beaches.
The first one was 'Baga Beach' & the second was 'Anjuna Beach'.
These two beaches are less crowdy comparatively Calangute Beach and have lots of Water Sports events.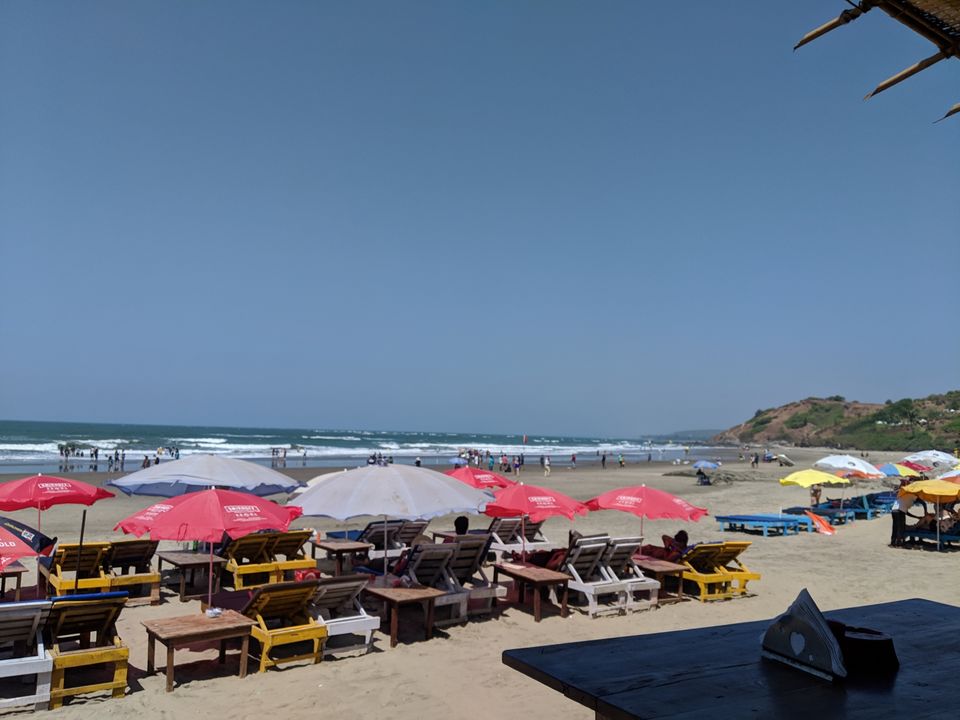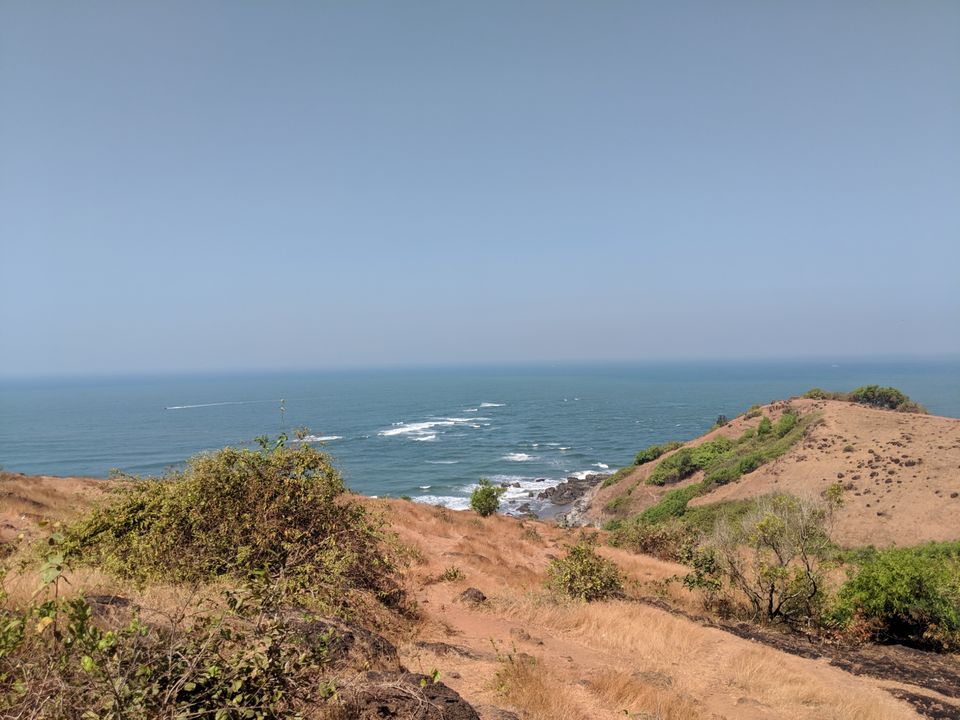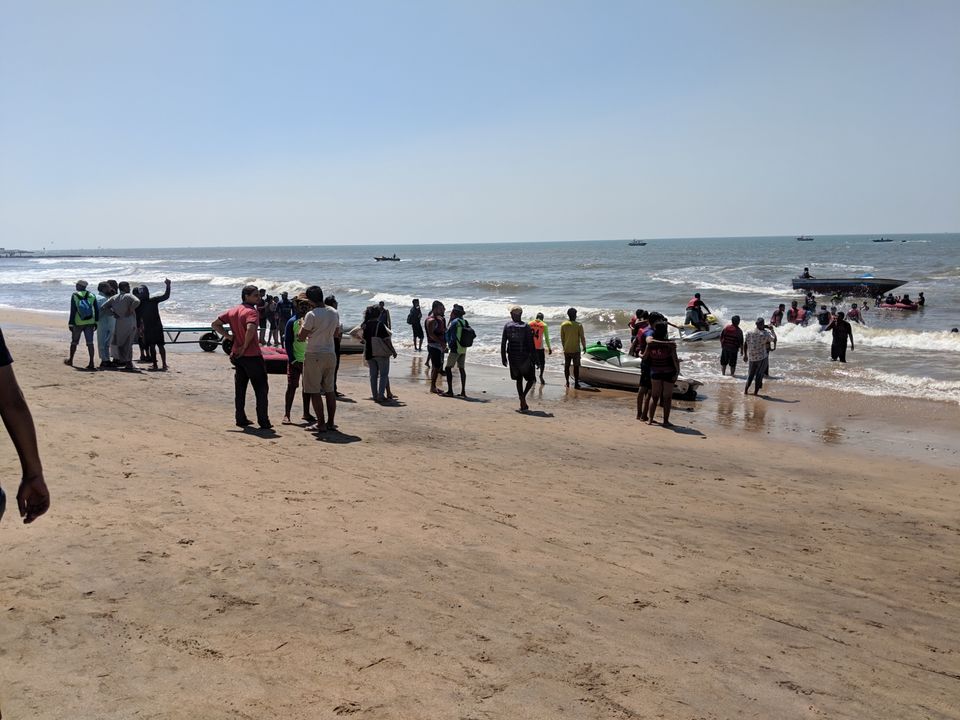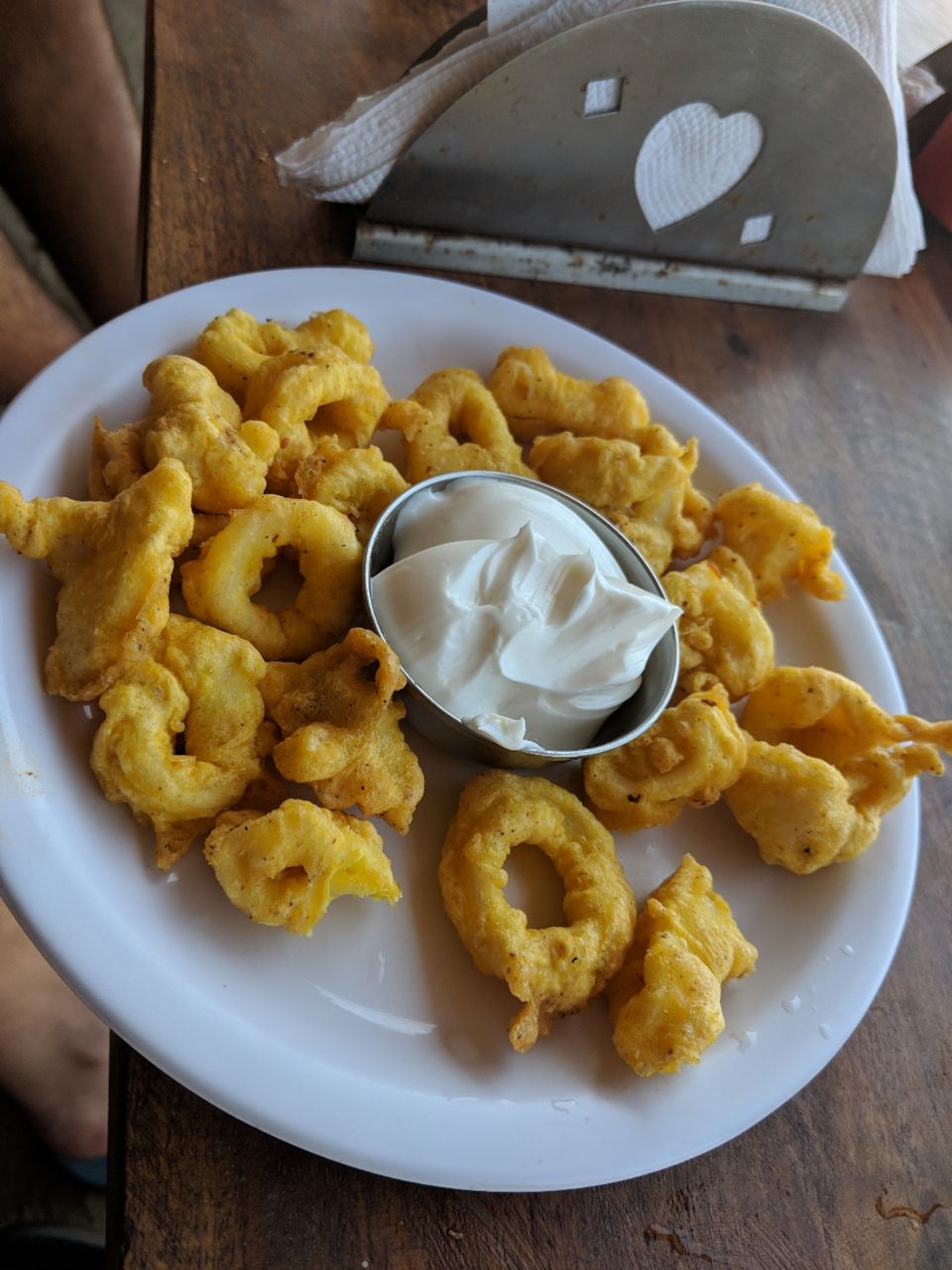 In the afternoon, same day, we enjoyed 🍺 in on of the stack at Anjuna Beach. In the afternoon we went to 'Chapora Fort'. Here at the fort we don't have anything much to do. But it gives you nice views to click photos.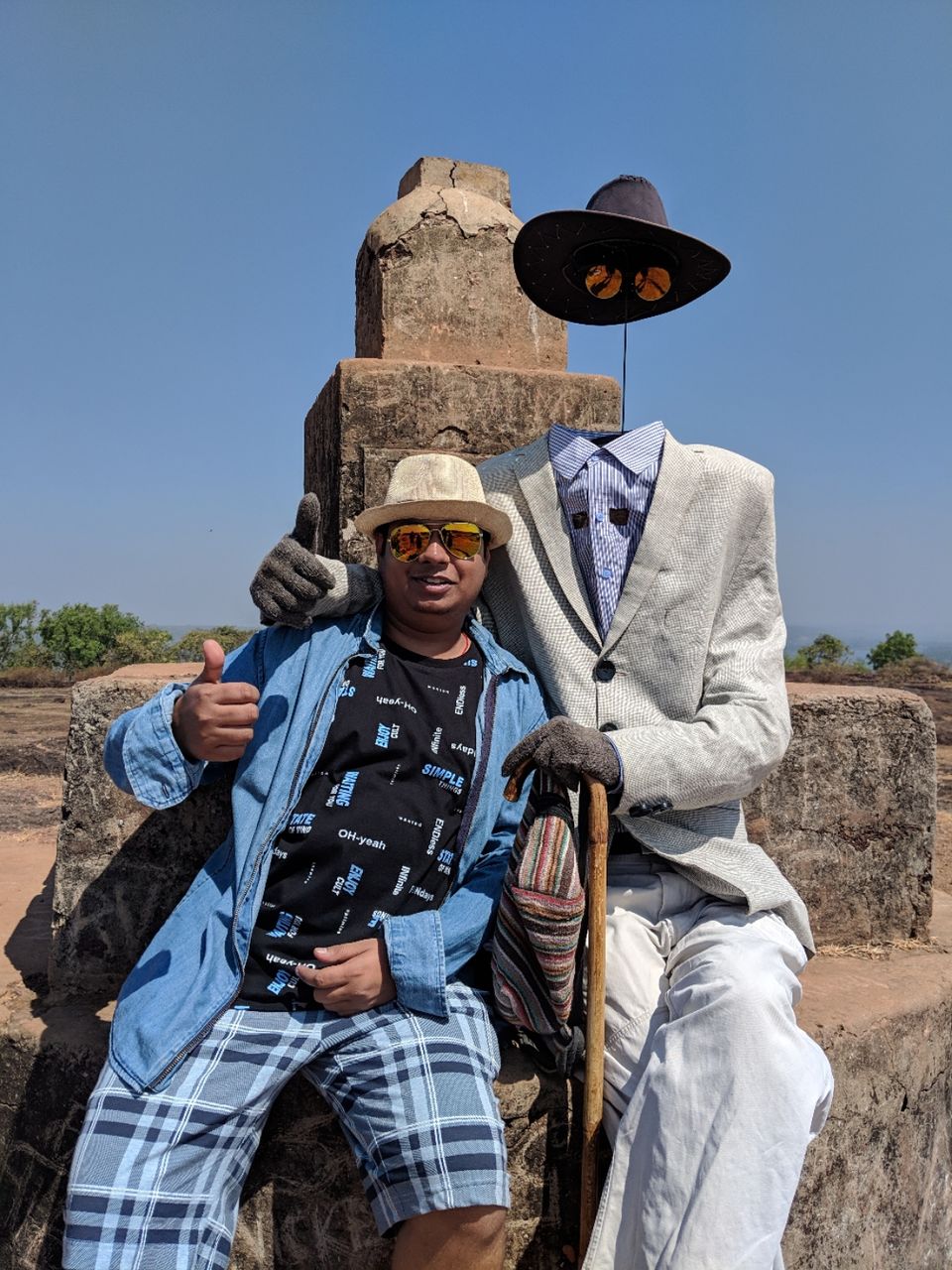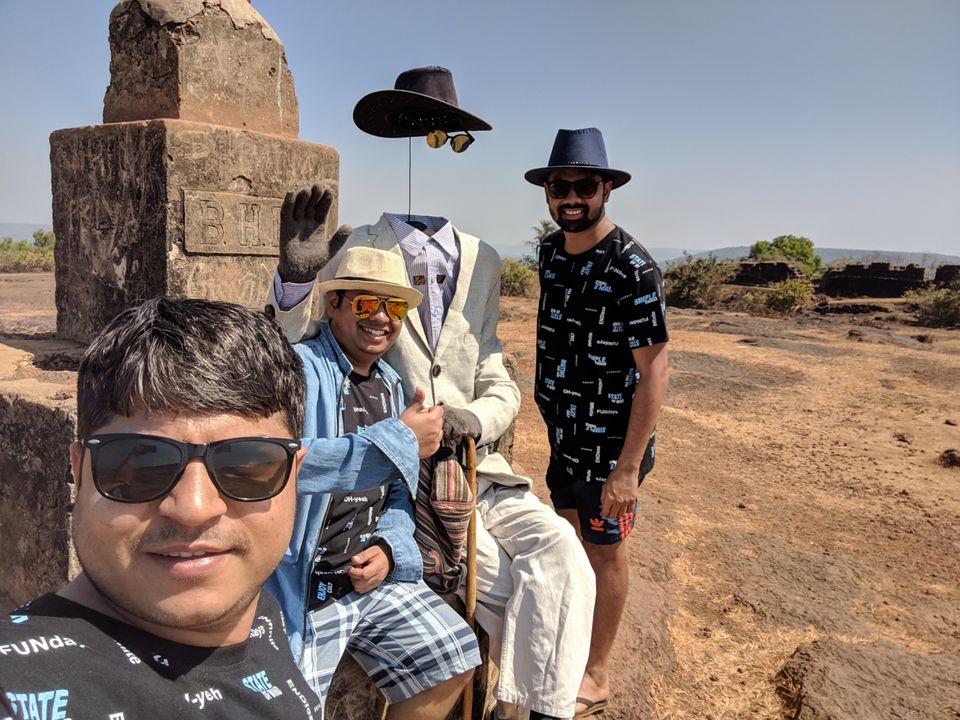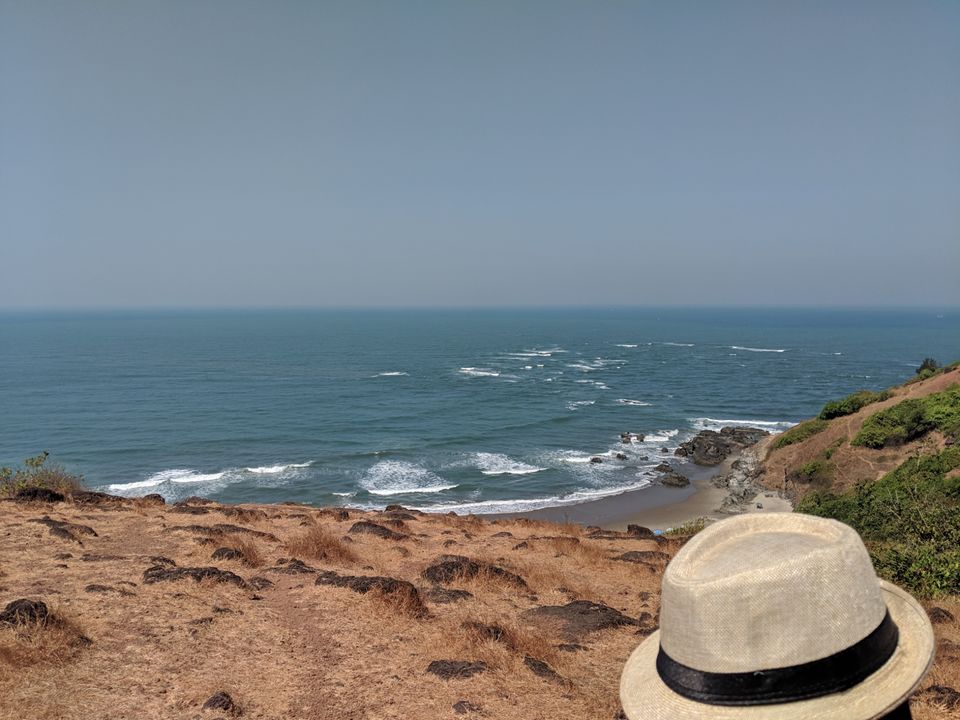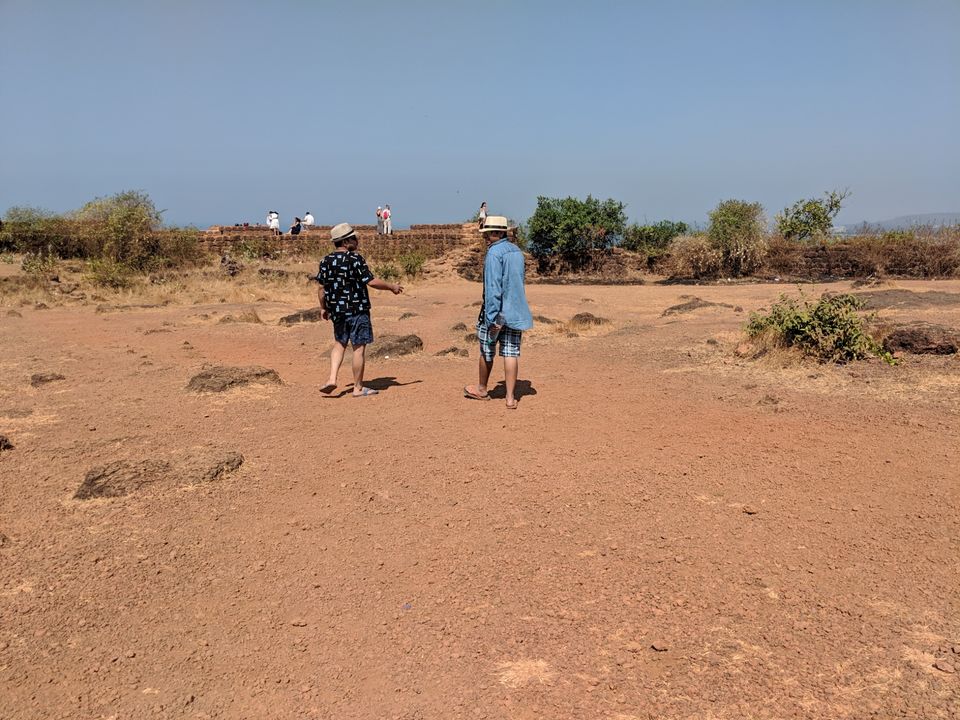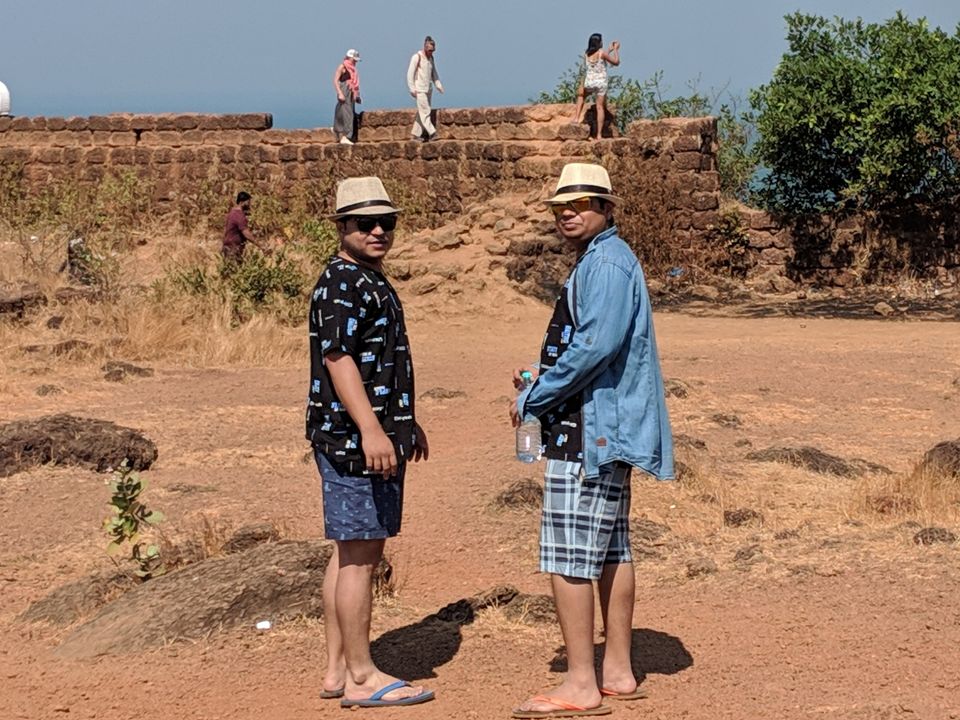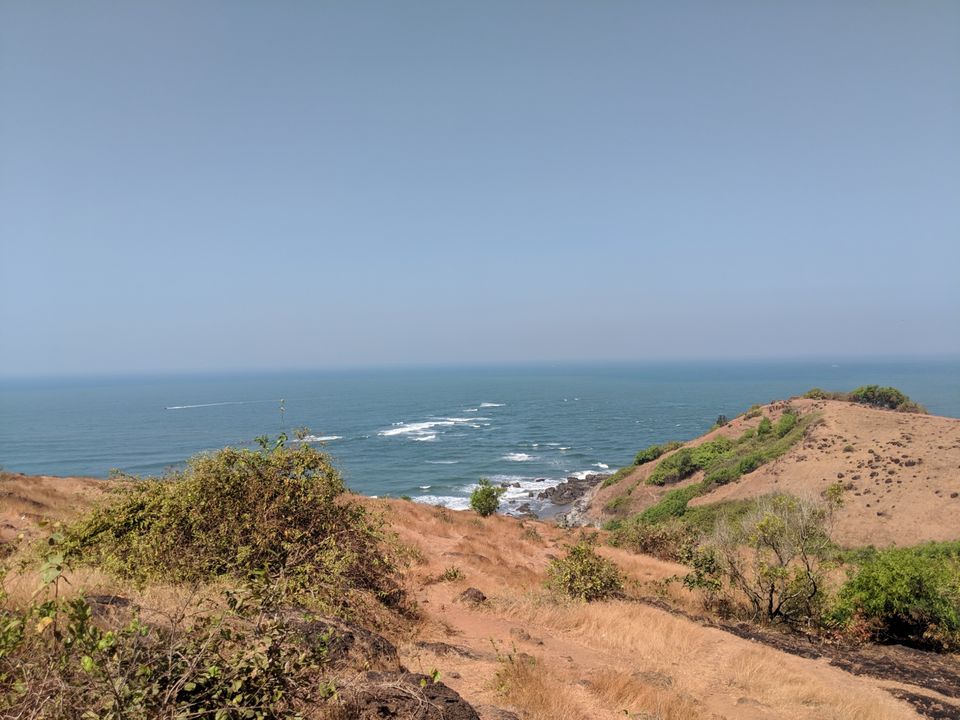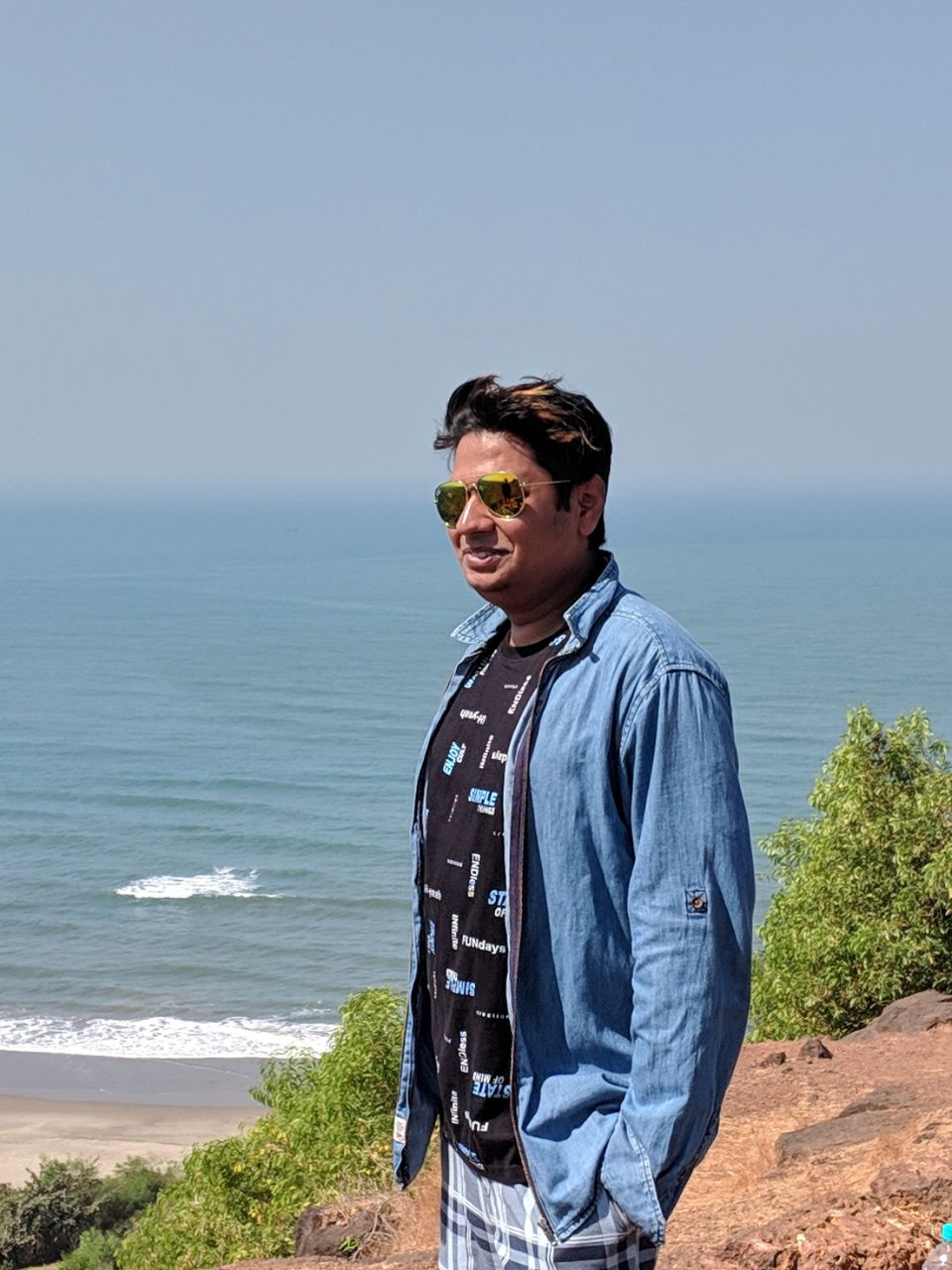 And we enjoyed the songs of Ocean till evening. Then we headed towards Baga Beach for dinner.
And we enjoyed the songs of Ocean till evening. Then we headed towards Baga Beach for dinner.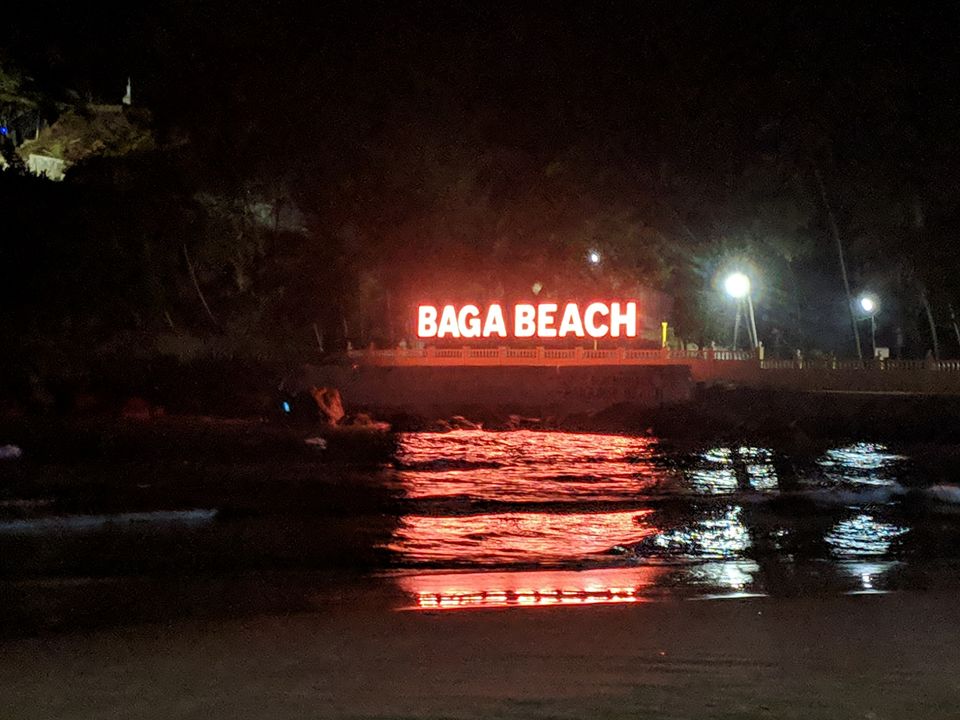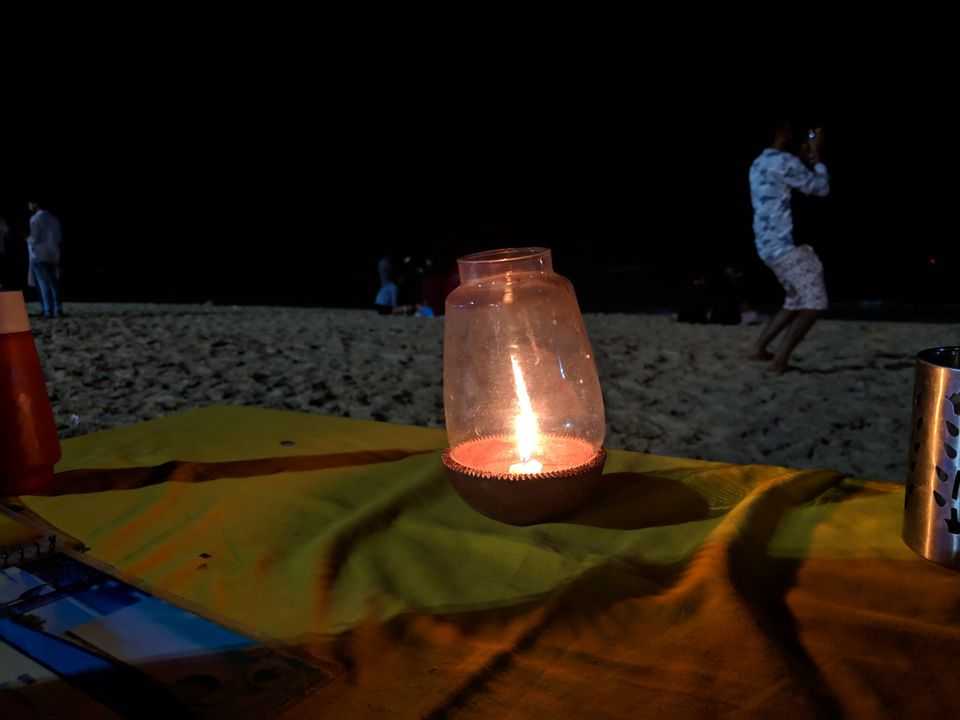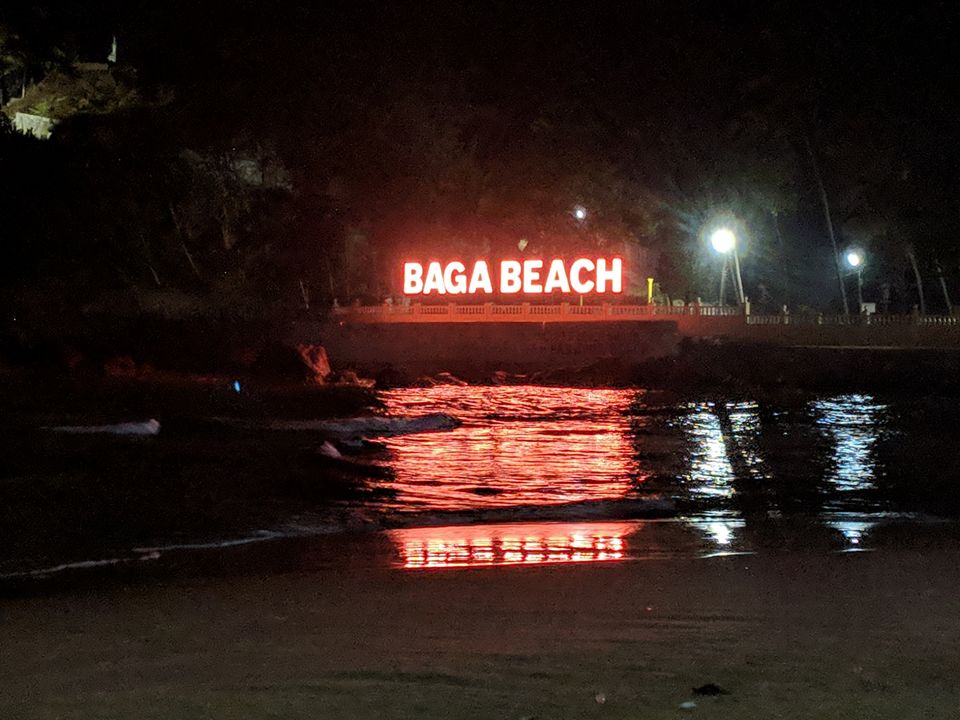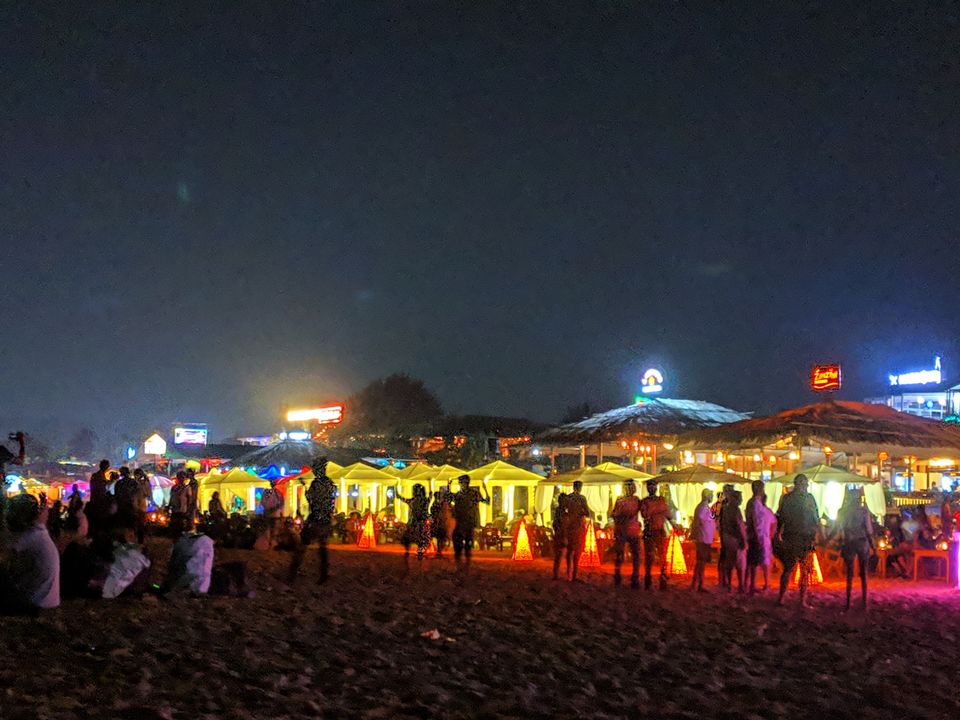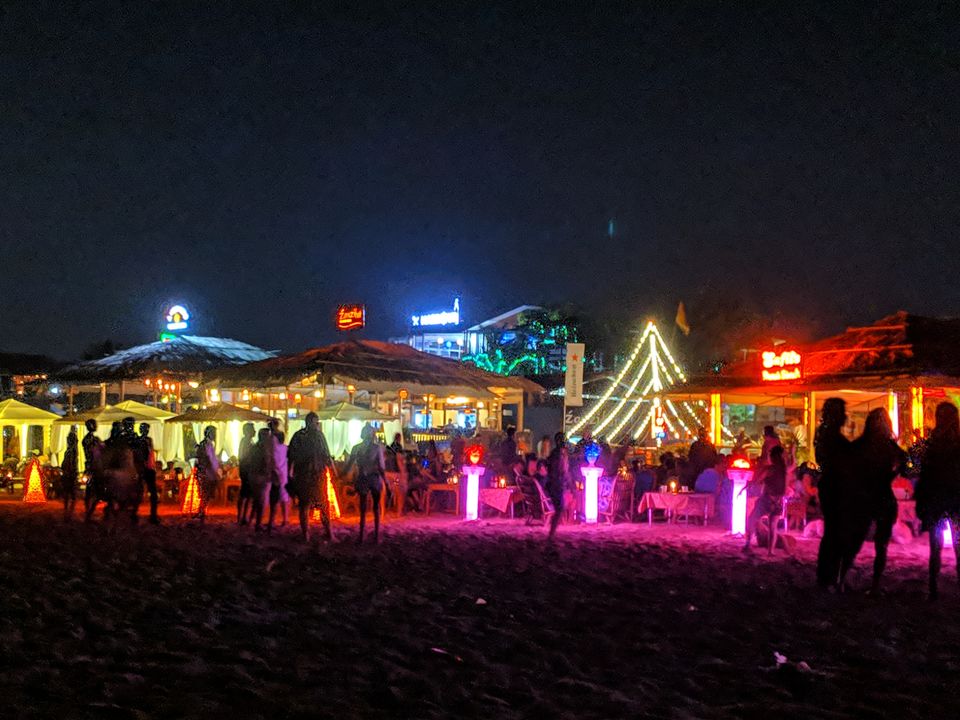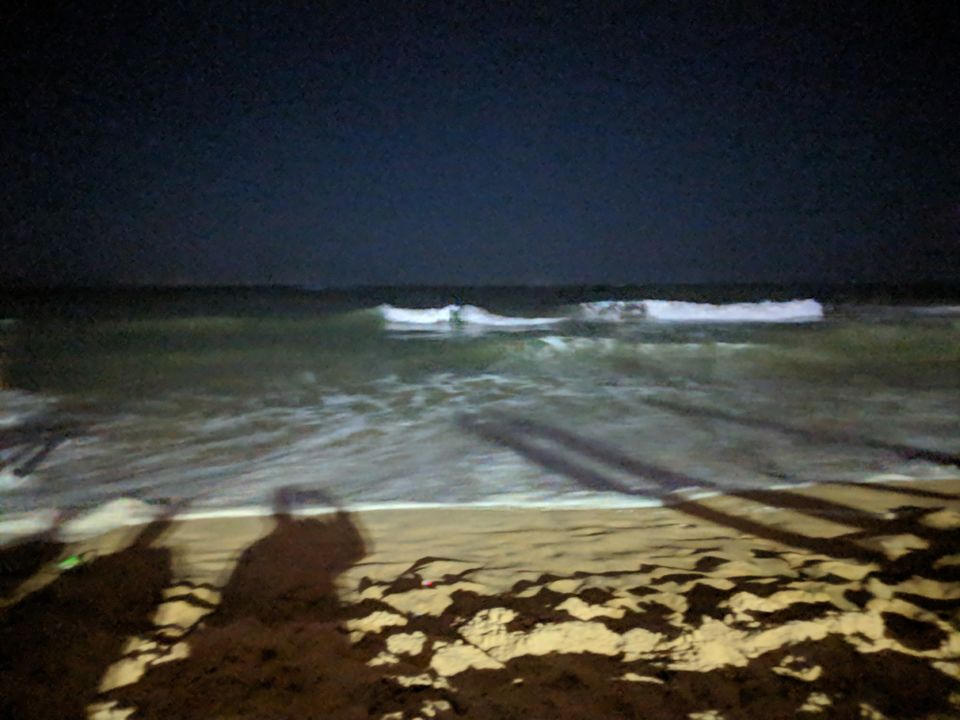 Last day of our trip. We did nothing much on this day we spent almost 5 hrs at Anjuna Beach. Cause we had our cab in the evening around 5:00 pm back to Pune from the Dolphins Square.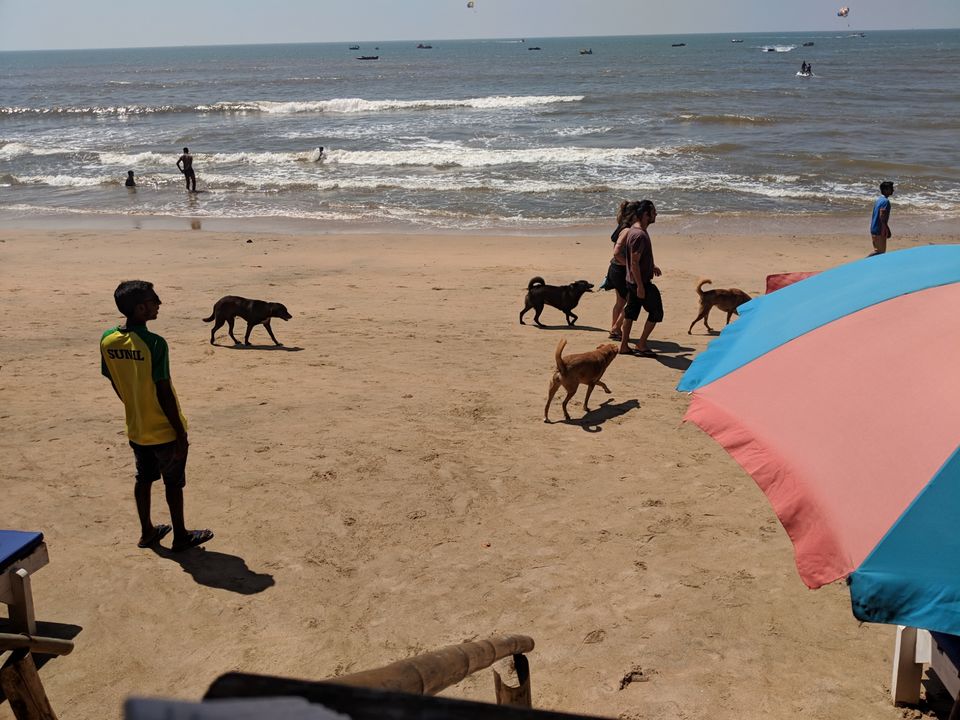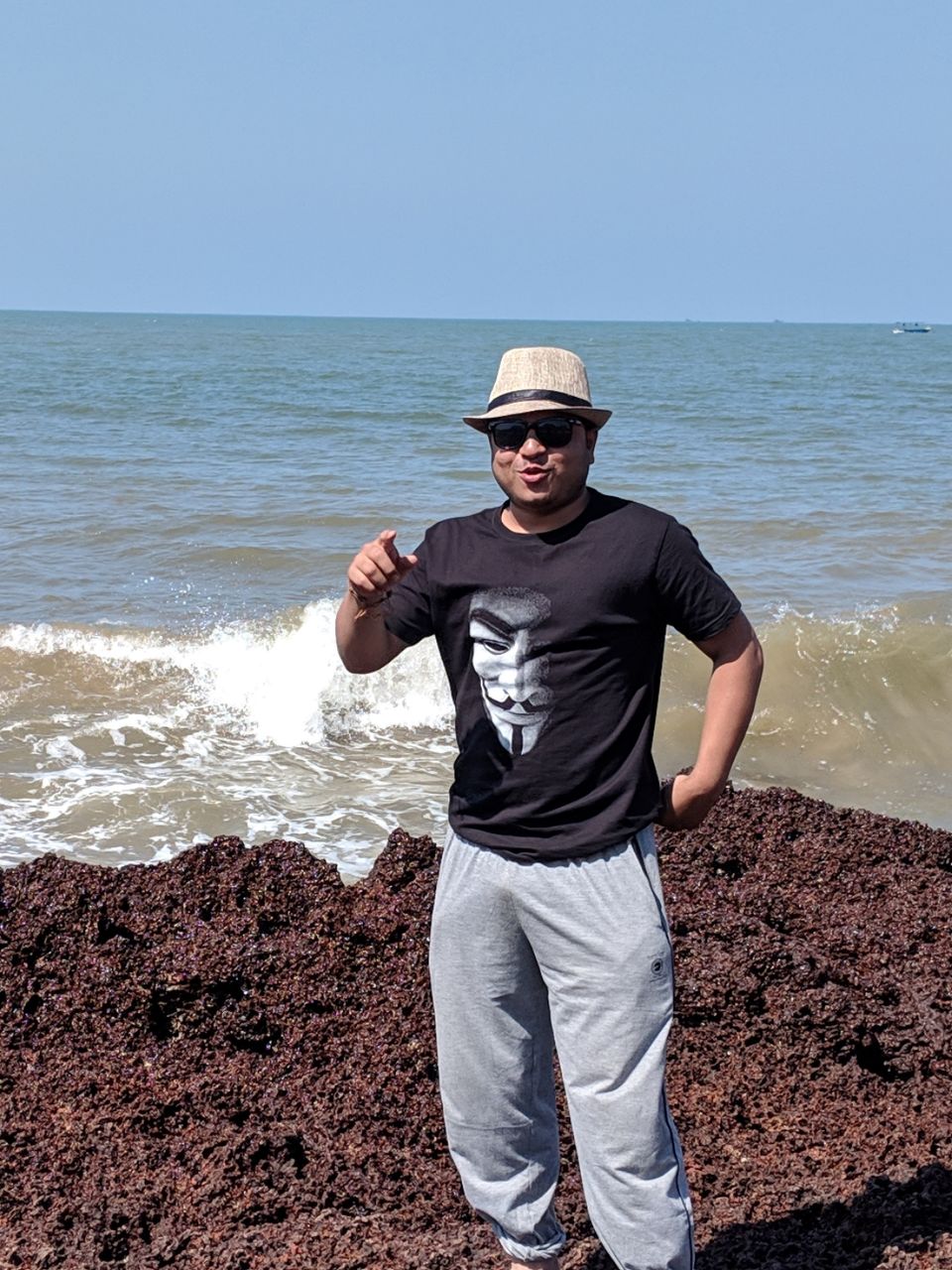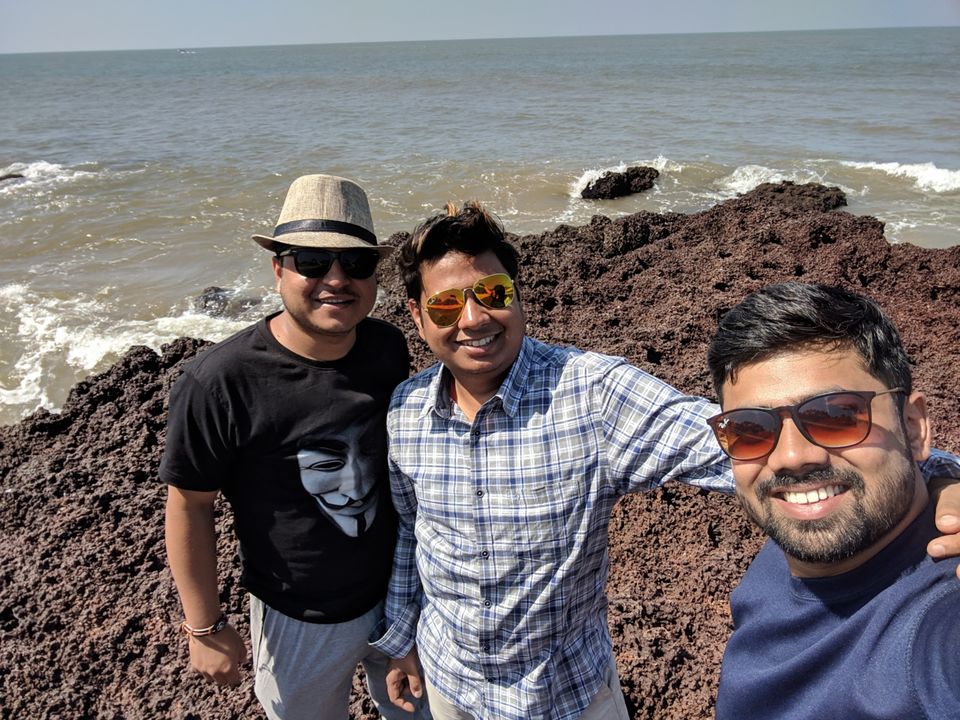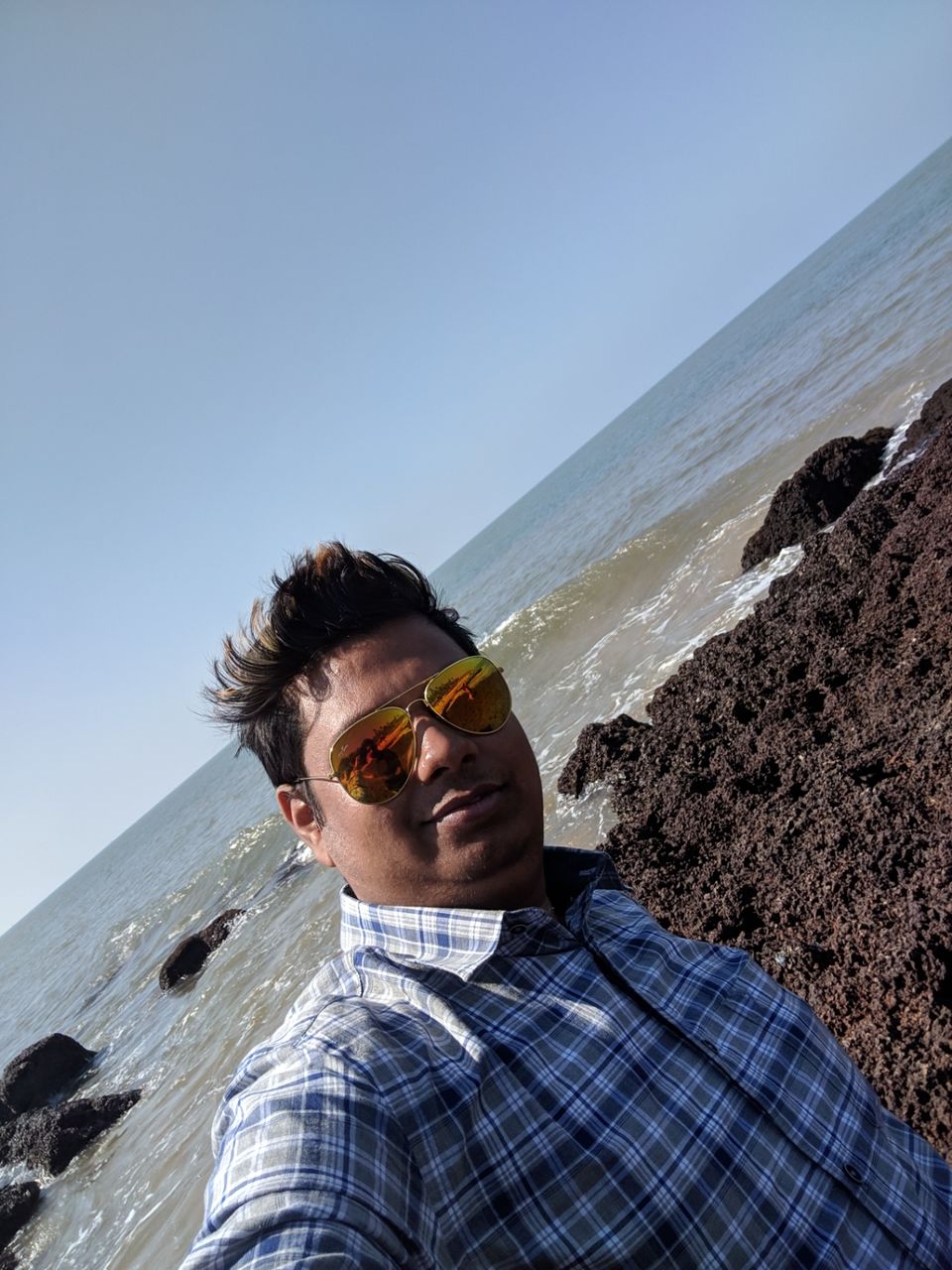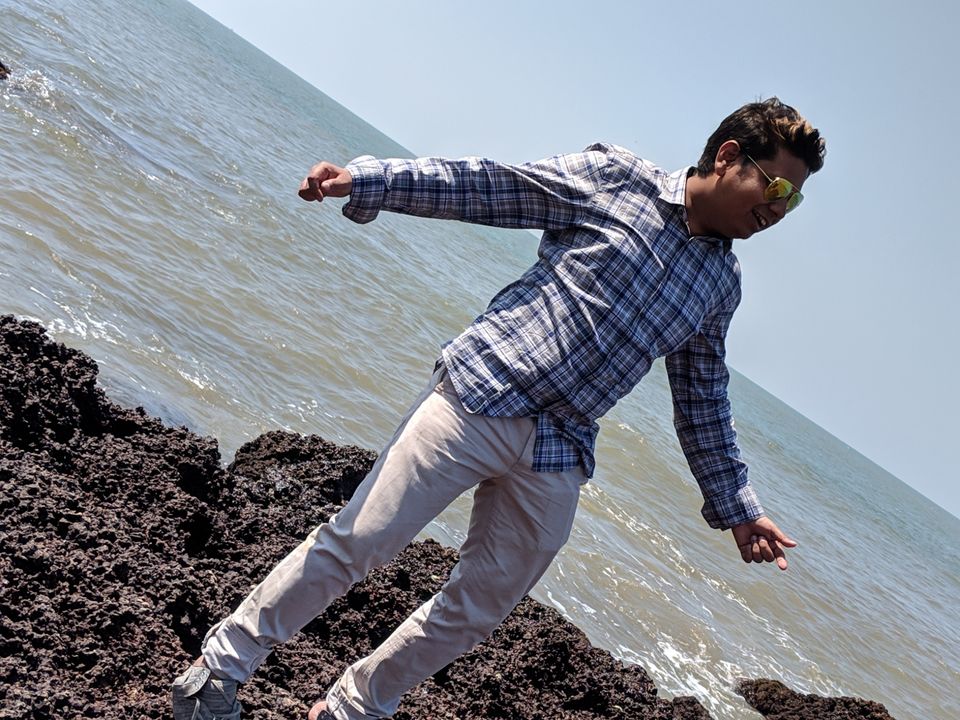 Around 4:00 we headed towards Dolphins Square to catch our cab.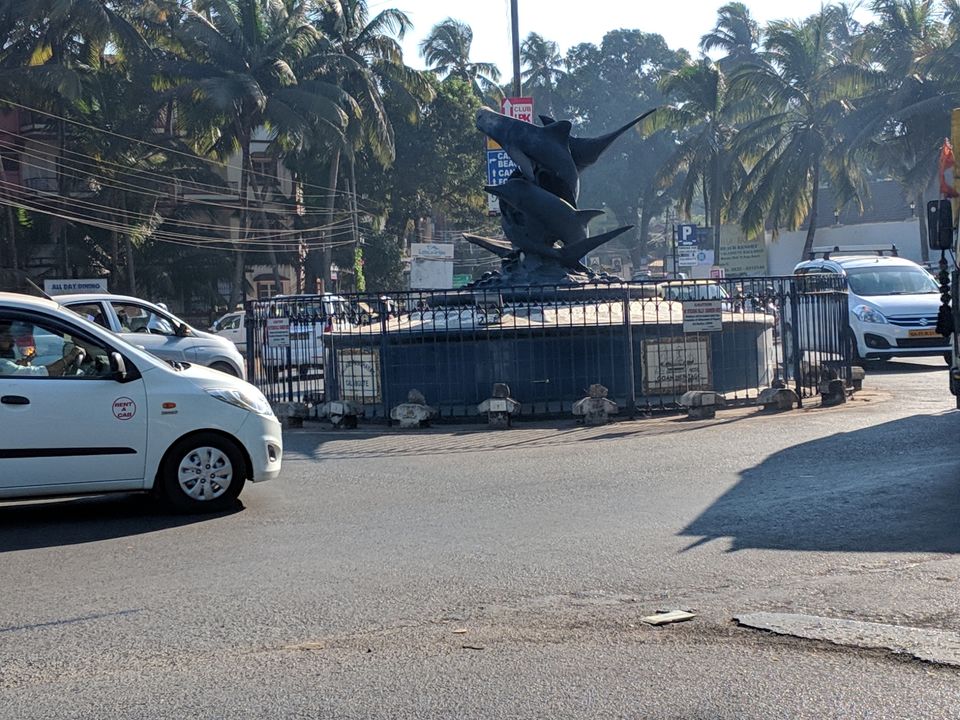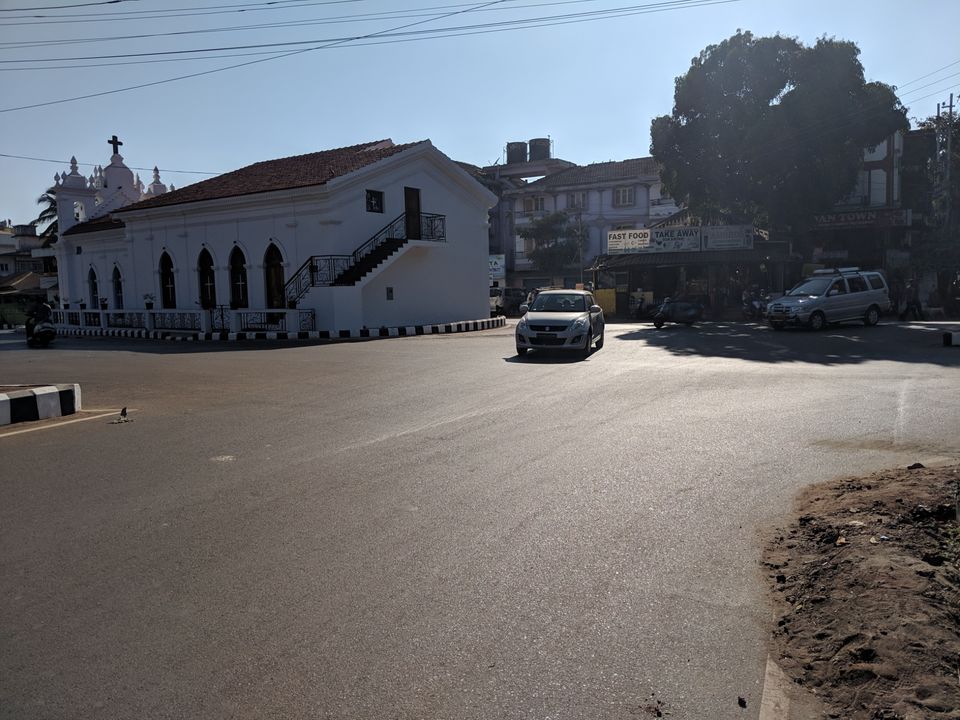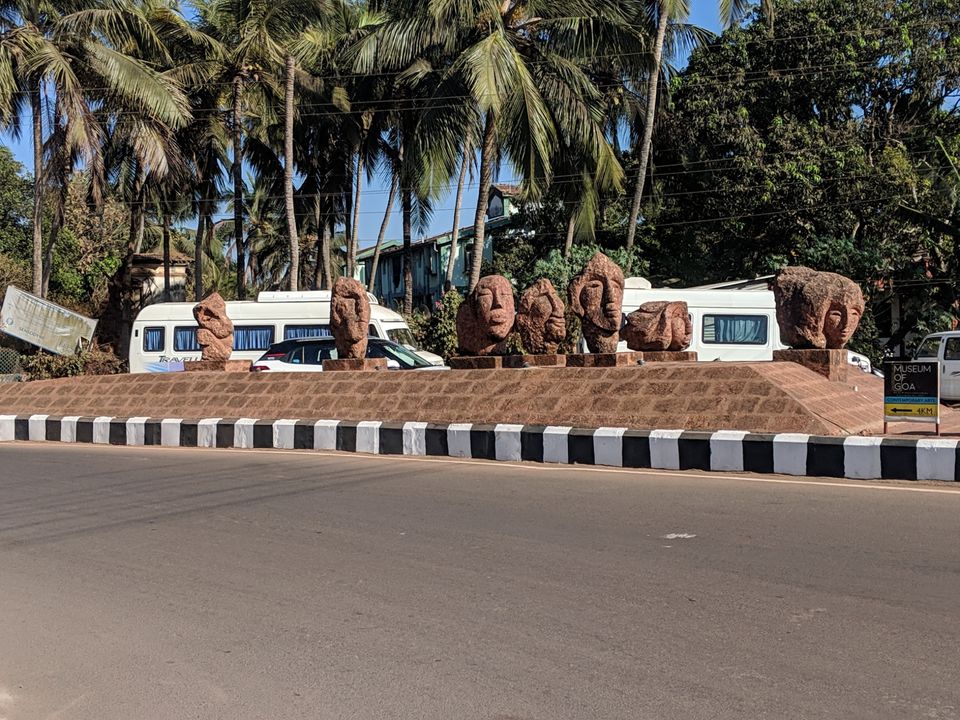 Before I close this trip. I want to indicate few points that you should consider while traveling to Goa. I believe this will help you lot
1. Everything here is expensive except alcohol & 🍺. The closer you will go to the Beach, rates of the items will exponentially increase.
2. Carry lots of Cash. As in Goa. No one including restaurants, hotels or normal shops accepts online payments including Cash. So you must have to carry cash.
3. Try make the beaches clean.
4. Before renting Scooter/Bike do enquiries at multiple vendors.
5. Pubs/Bars are much expensive so better enjoy 🍺 at home/hotel.
6. Food is very expensive at Beaches so better try in markets or away from the beaches.
7. Always carry your Driving Licence & Identify Card.
8. Don't smoke at public places especially at beaches.
9. Don't drink & drive.
10. Enjoy Goa & Sea foods