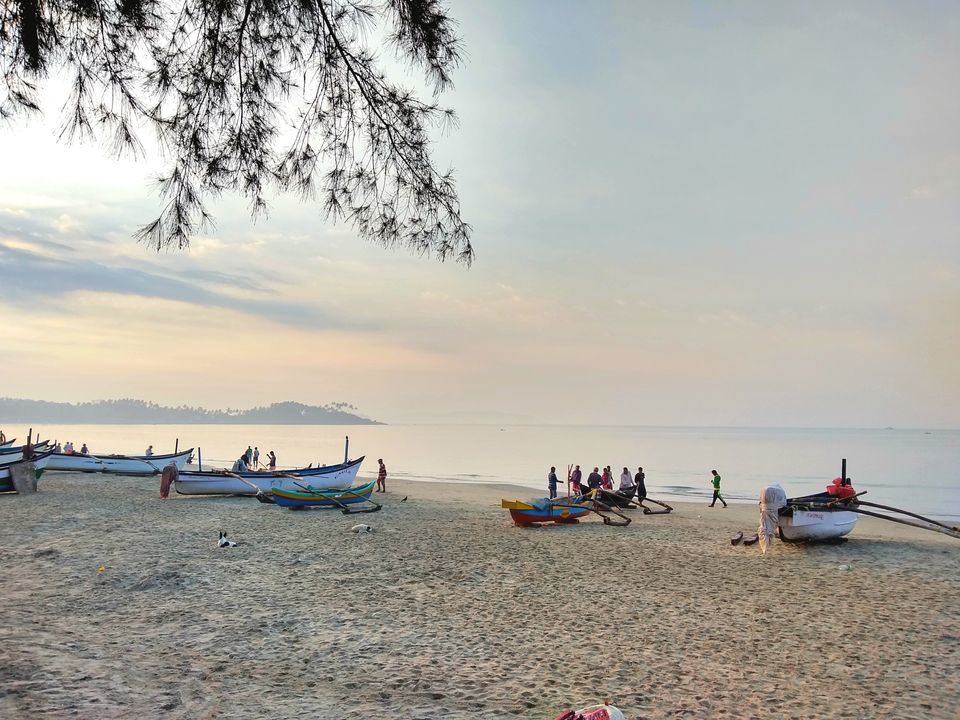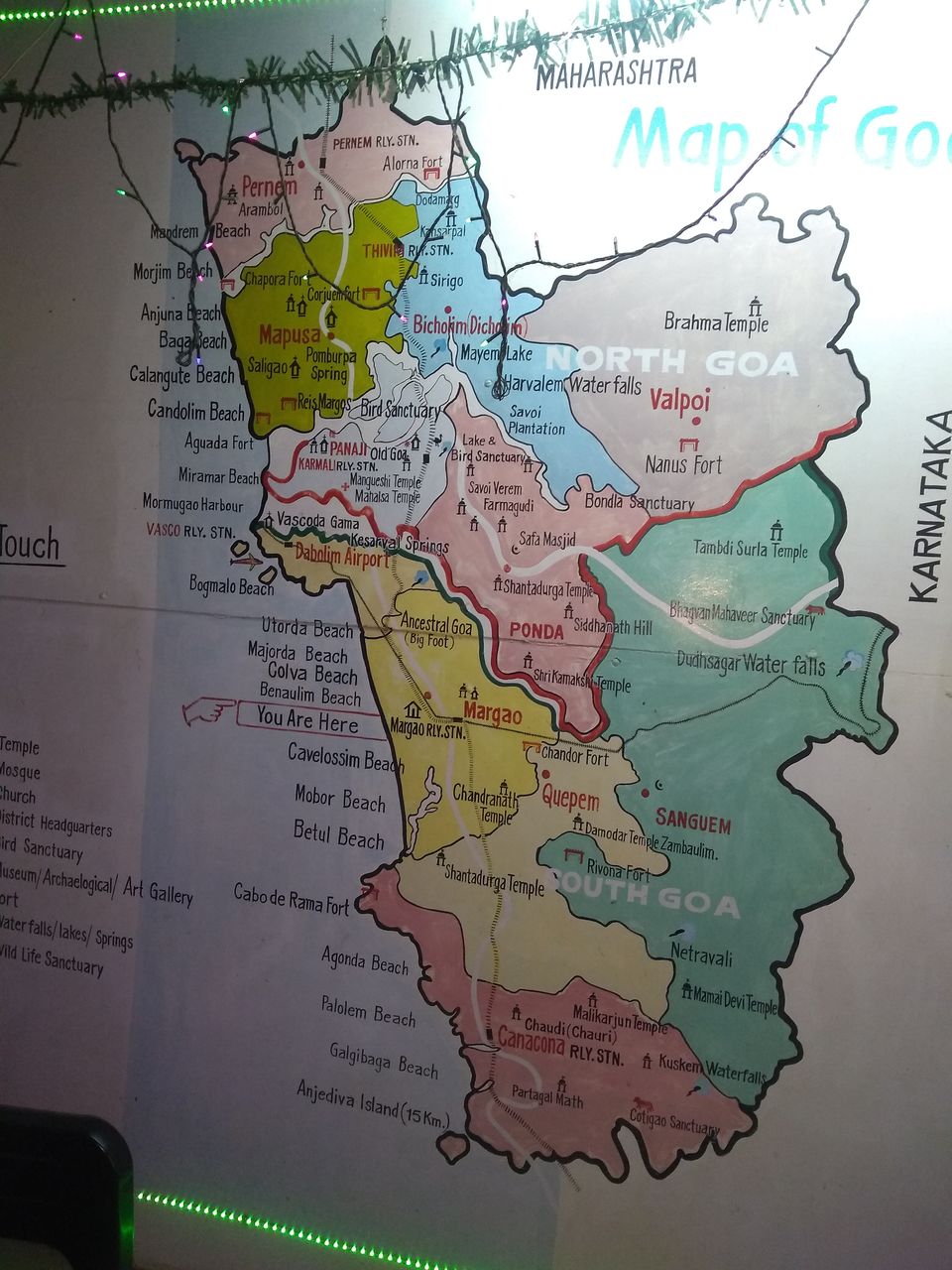 This impromptu trip to Goa to drive the blues was much rewarded… We reached Margao railway station early morning from Mumbai. It is a night's journey; so by dawn you reach Goa with no time wasted… ready to kick start your vacation. We were offered a self drive car by a dear friend, which really helped us to keep the trip within budget!
Palolem Beach in Canacona, South is undoubtedly one of the most beautiful beaches in Goa. We chose South Goa for our getaway to escape the chaos of crowd. You will find local fishermen busy in their chores and foreign tourists' sun bathing along the shore. It is a bit of travel to reach the far end but once there is totally worth the ordeal. It is indeed very calming to just be here. Yet there is much to do here…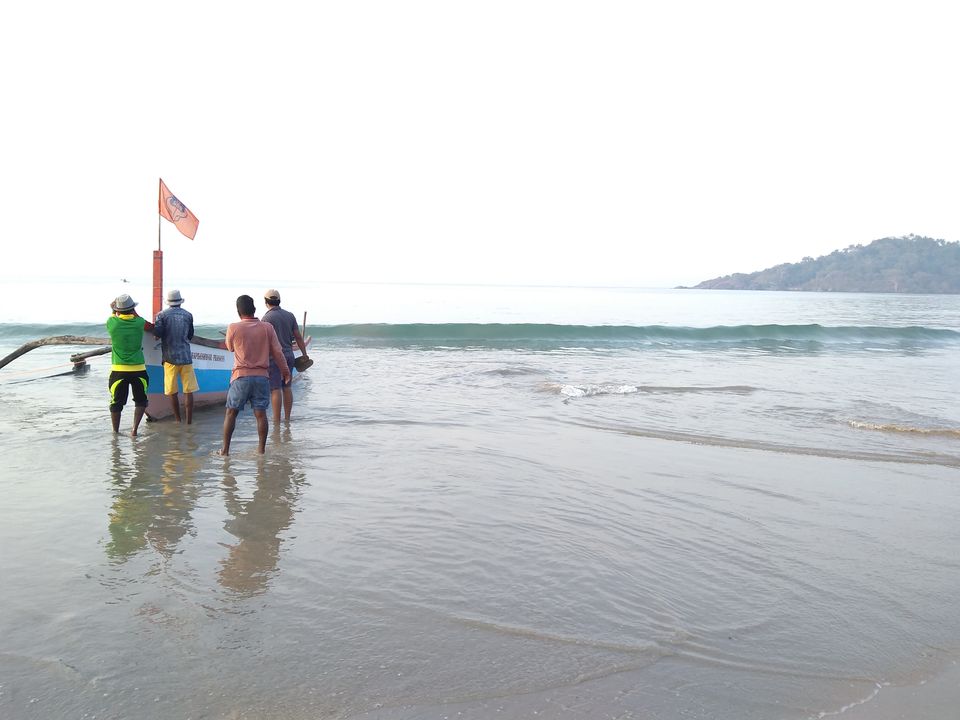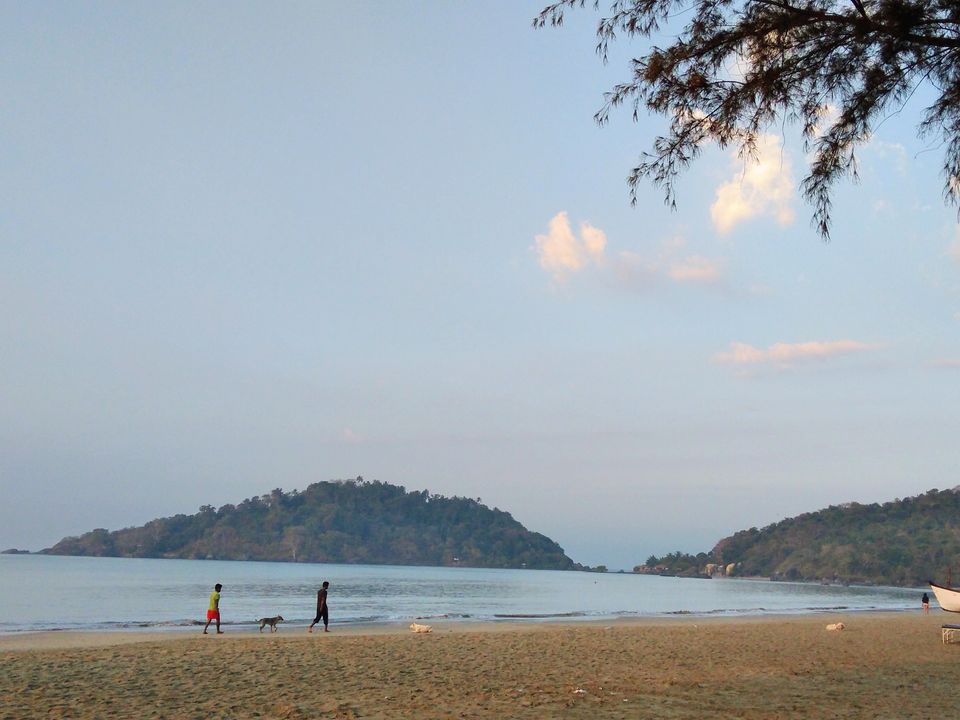 Palolem Beach is a pristine one and its beauty lies in crescent-shaped shoreline that gives you a view of the entire beach from either end…its uniquely private sort of a feeling!
Palolem is approximately 43 kilometers from Margao. We reached by noon and checked in the beach front shacks…the sound of pleasant waves from the beach is absolute must. The beach is lined with shacks, huts and beach chaises. We had a nice brunch and set out to explore the beach. Both ends of the beach consist of rocks jutting out into the sea. The depth of the sea increases gradually, being shallowest at the northern end of the beach, making it safe for average swimmers, and families with children. The view is distinct in each direction and warms your heart… Even doing nothing would seem like the best thing to do here.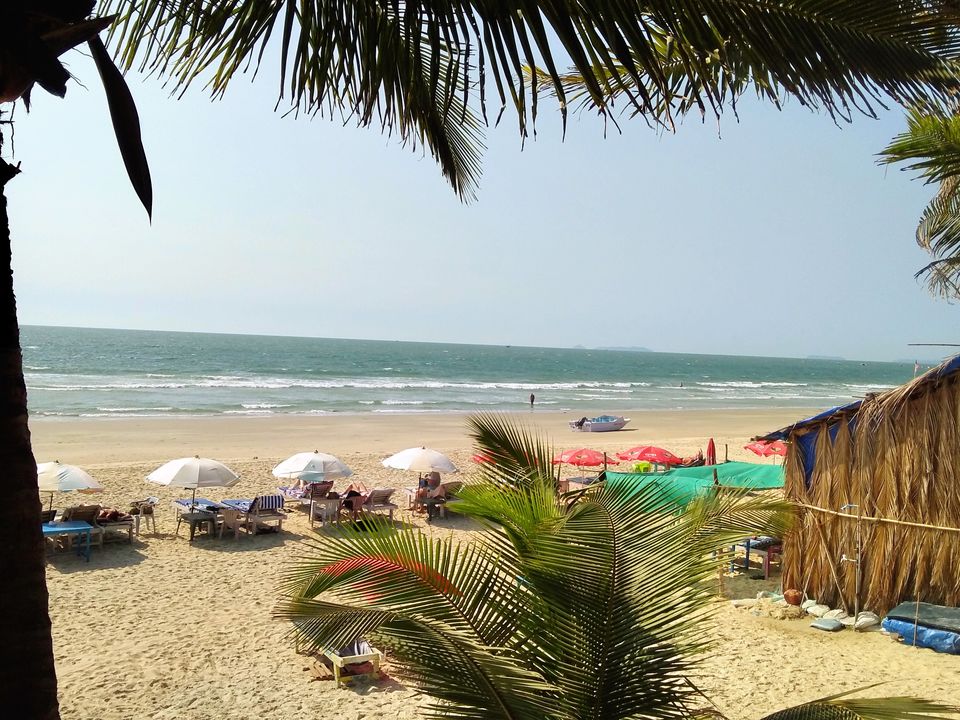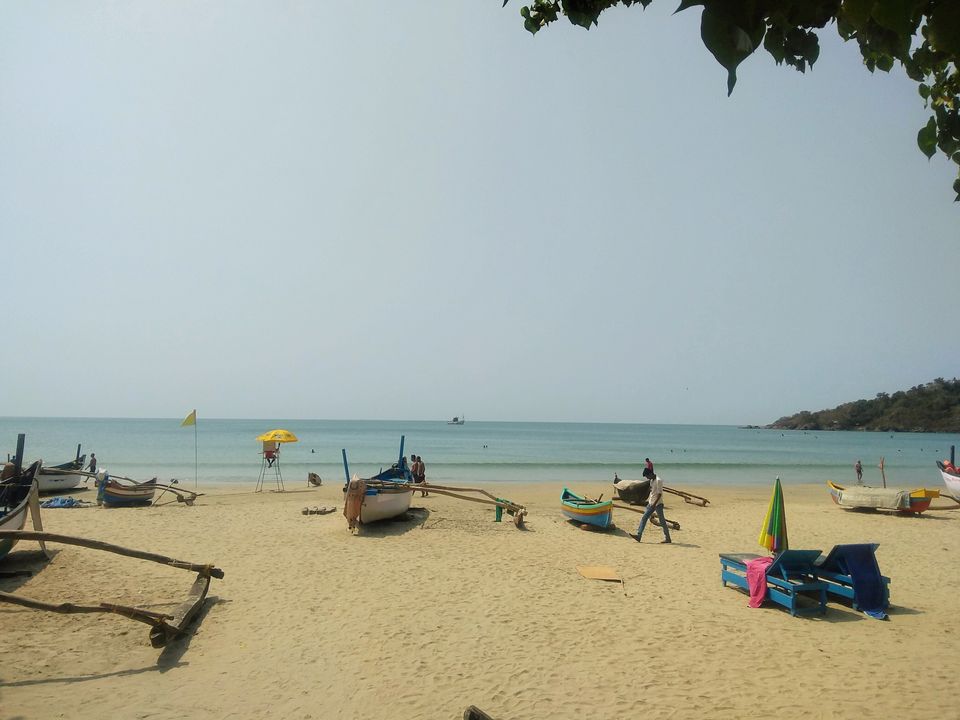 We spent our day exploring the beach end to end... like I said it is actually like a small private beach. Later we lazed around until sunset and went street shopping amd planning activities for the next day.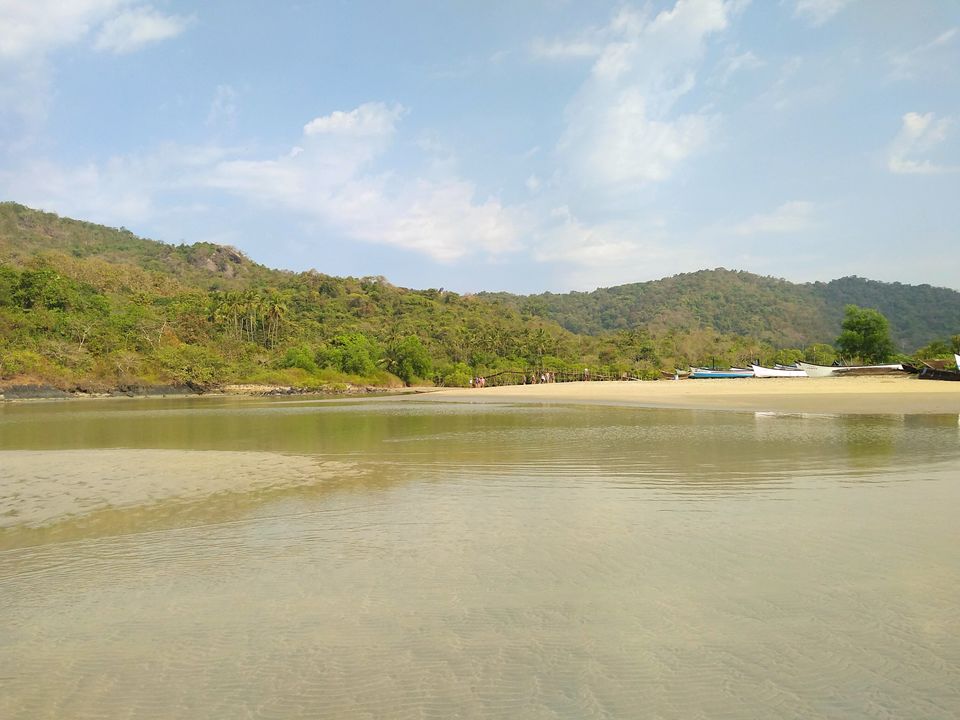 So at the end of the day we had bargained a good priced boat trip… We fixed to sail early morning which has better chances for dolphin spotting. So we looked forward to an enjoyable sail cruising out to sea.
We woke early to meet our guide at 7 and sailed into the sea to see the dolphins. The sea was greenish blue and the ride was soothing.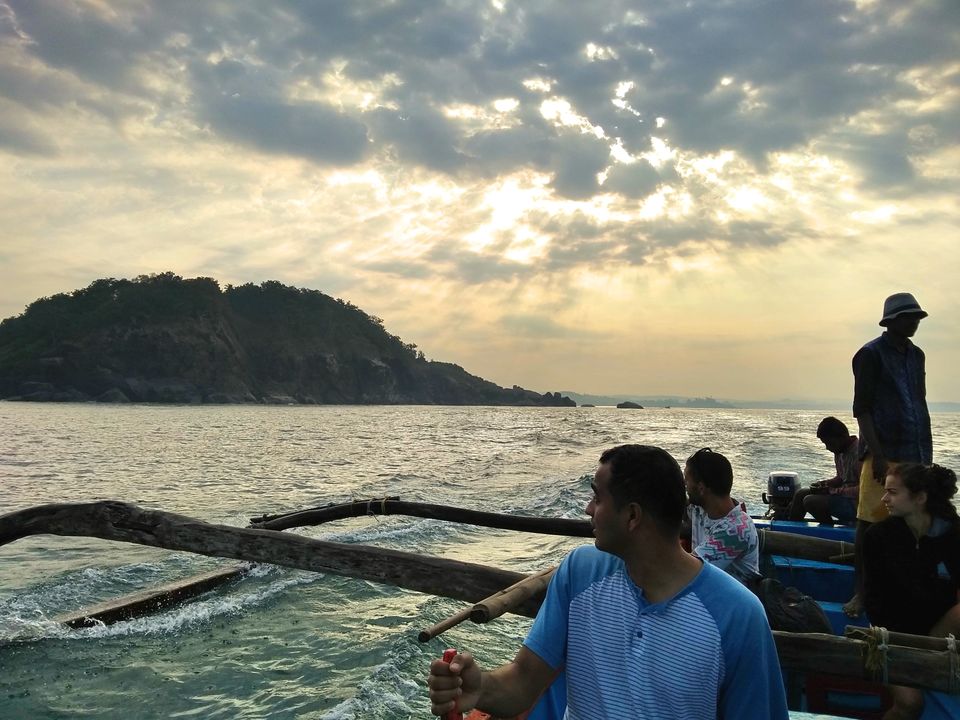 After almost 15-20 minutes into the sea we were prompted that soon we are reaching the locations where dolphins are spotted. We were exited and strained our eyes in all directions to see who catches a glimpse first! We spotted a few in their distinctive leap and dive play…it was totally rewarding. We only wish we could stay on more longer and watch them.

From there on we were taken to north of Palolem beach first to Canacona Island, nicknamed Monkey Island due to the monkeys that live there. It was surrounded by beautiful rocks in varied hues and sizes. It is also possible to reach this island taking a stroll along the coastline to the north end of Palolem beach, when the tide is low and hiking up the rocks.
Our next destination was Butterfly Beach. It is a secluded beach that rounds off after Monkey Island. It is an inlet inaccessible by any vehicle other than boats. It is really pristine with white sand and translucent waters. Few meters from the shore is the foot of the hill which supposedly is full of blossoms attracting scores of butterflies...because of which it gets its name. We hardly got 15-20 minutes here and were disappointingly ushered back by the guides. This island can be painstakingly accessed by hiking and trekking the hills across water bodies, steep climbs, fields, and forested areas. But it is better to inquire before getting adventurous.
We came back refreshed from our morning boat ride thoroughly excited over spotting dolphins and riding over turquoise waters. It is preferable to not eat heavy before the ride lest you get sea sick and nausea. We went to have breakfast at Rumba Cafe noticing they serve Israeli menu. We ordered Shakshuka which is a staple dish at any Israeli breakfast – and it's considered a significant competitor to falafel and hummus for the title of 'best Israeli dish'. After the breakfast we loitered on the streets soaking in the warm morning sun browsing the shops lining the road leading up to the beach.
Now came the time for some Kayaking... We went kayaking for an hour and were allowed only up till the Monkey Island. The water was cold and green and peaceful. It took good effort to synchronize the ores to keep the kayak going forward smoothly. It was nice to be on our own in the water and the smooth waves tossed us playfully. We felt like kids returning from play... thrilled from the experience but tired arms gave the warnings of an unfit cosmopolitan condition.
Our next plan was to explore the next hidden (literally) getaway... the Cola beach. No it isn't Colva beach...but Cola. There are very few who have heard of this getaway tucked away totally inaccessible by any kind of transport. It takes less than half an hour from Palolem to reach Cola by road. It is for the folks who don't mind taking the off-road through rugged terrain and a little sweat to reach. There is no transport available to reach this location other than private self drive vehicles. You may feel you are lost but just follow the red mud track for roughly 1.5-2 kms and you'll reach a picturesque cliff top overlooking the sea. The view is breathtaking!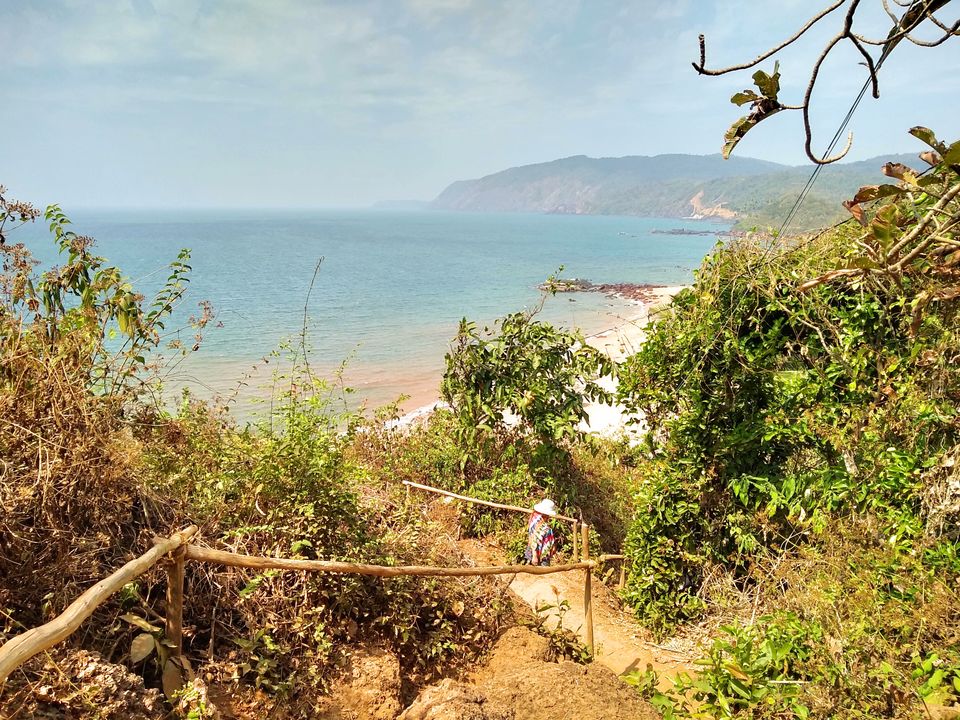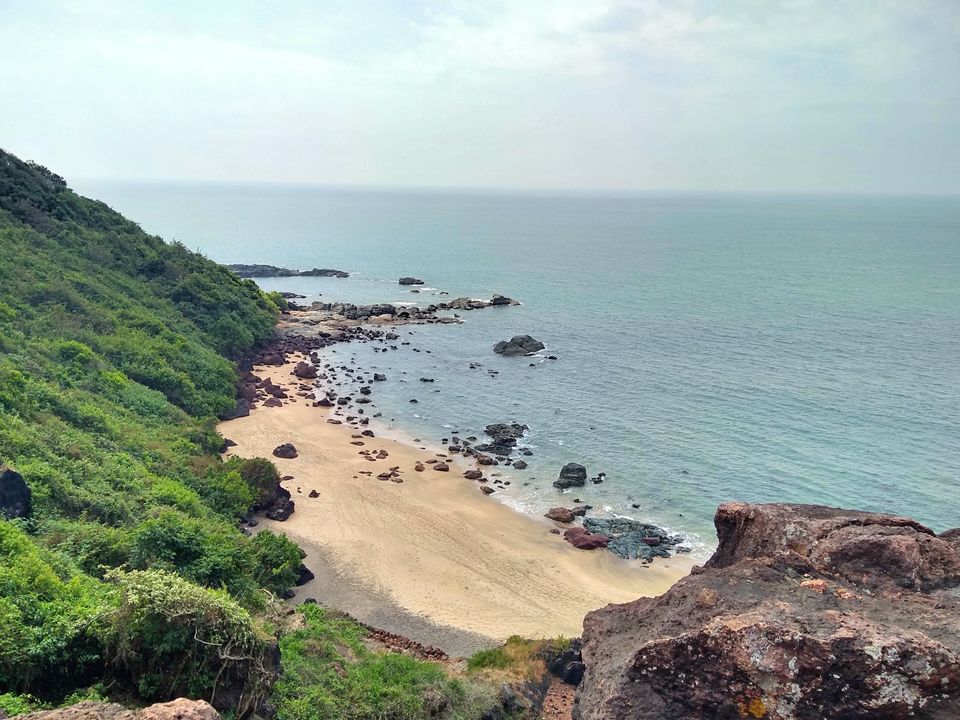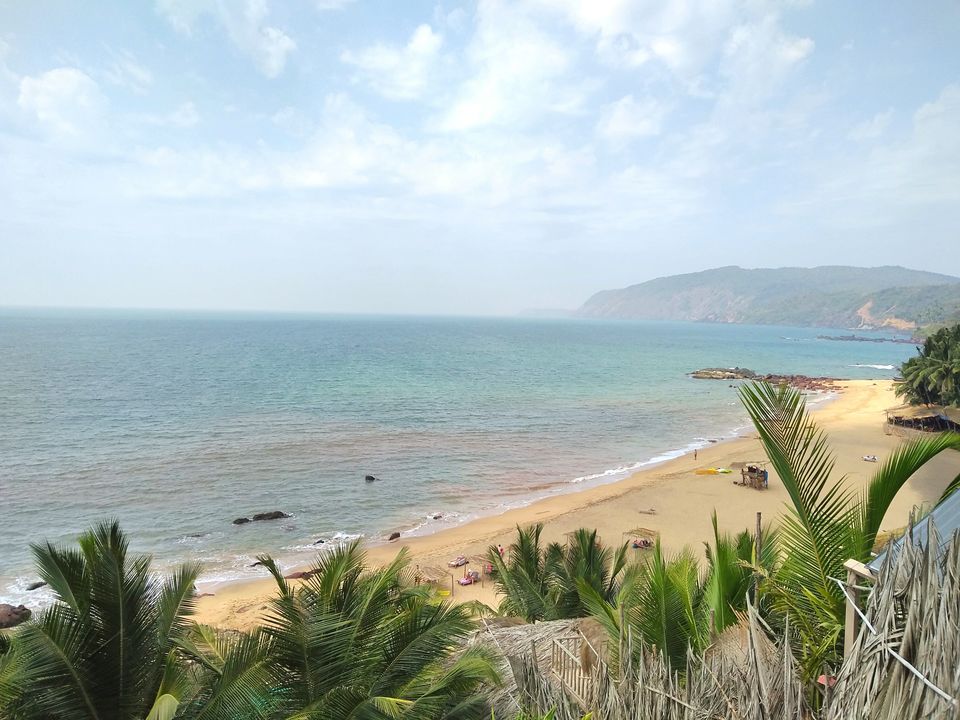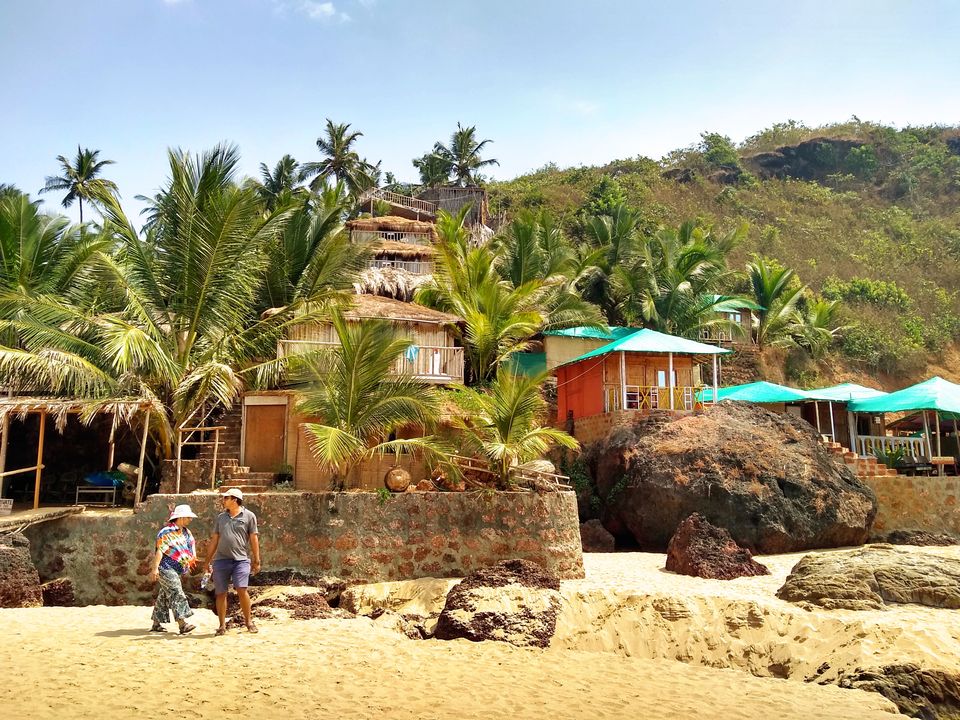 This beach is different in quite a few ways... To start with is the lagoon that is right adjacent to it... It is a creek that flows right up till the sea and form a lagoon. A sand bar separates the lagoon and the sea. It is so picturesque and green that you will fall in love with it. It is a mini paradise in itself here. There are many coconut trees lined up densely all around at the beach. The sand is uniquely dual colored... I actually went right up to check it closely!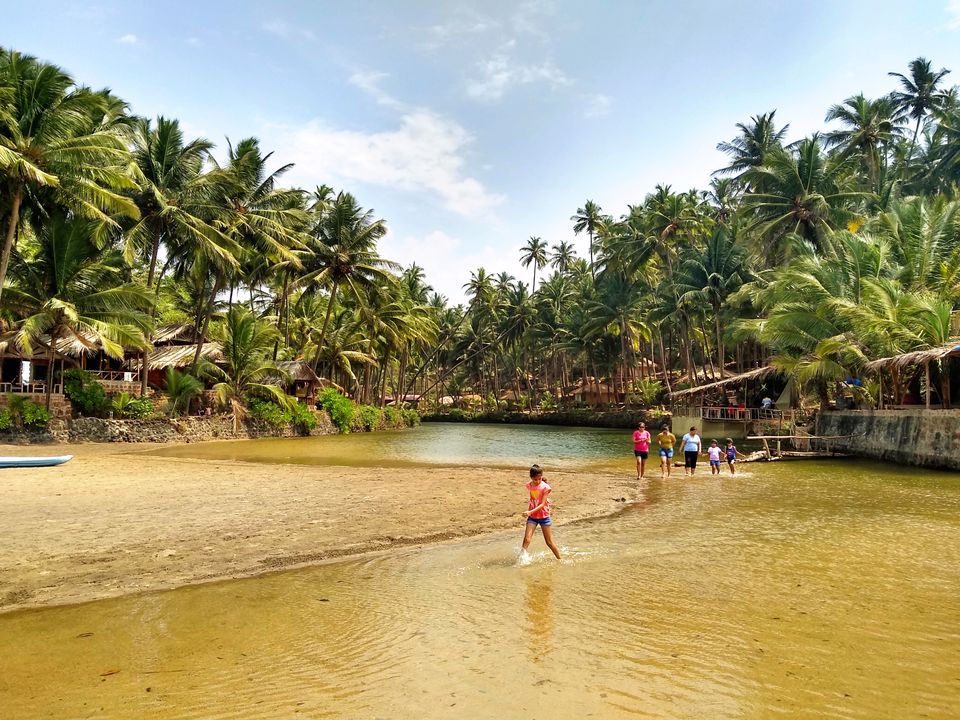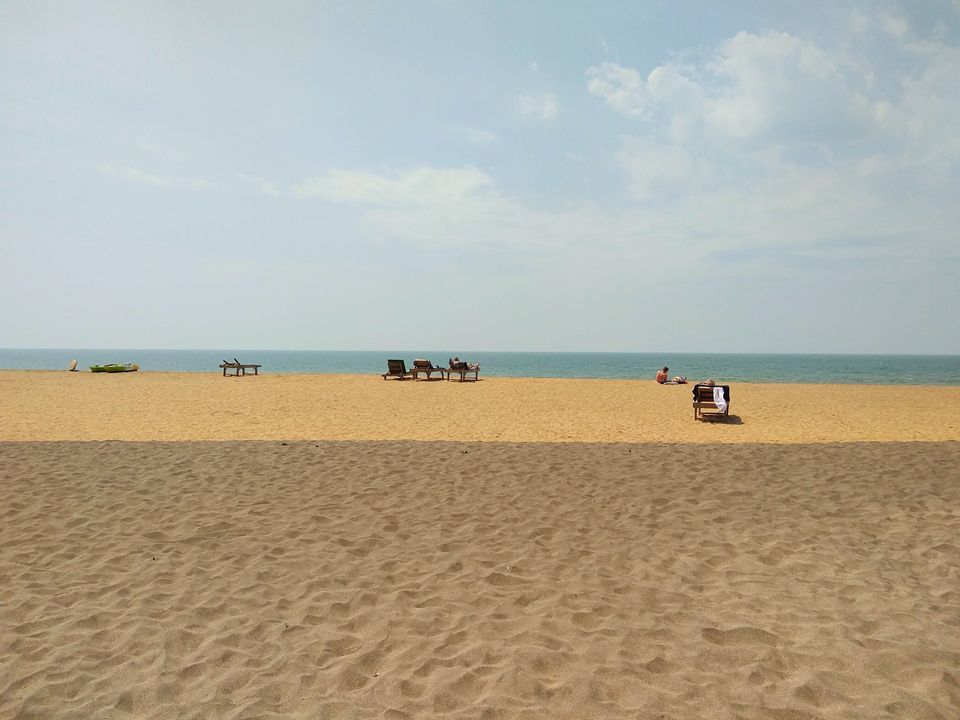 The dual toned beach sand was unique to this beach!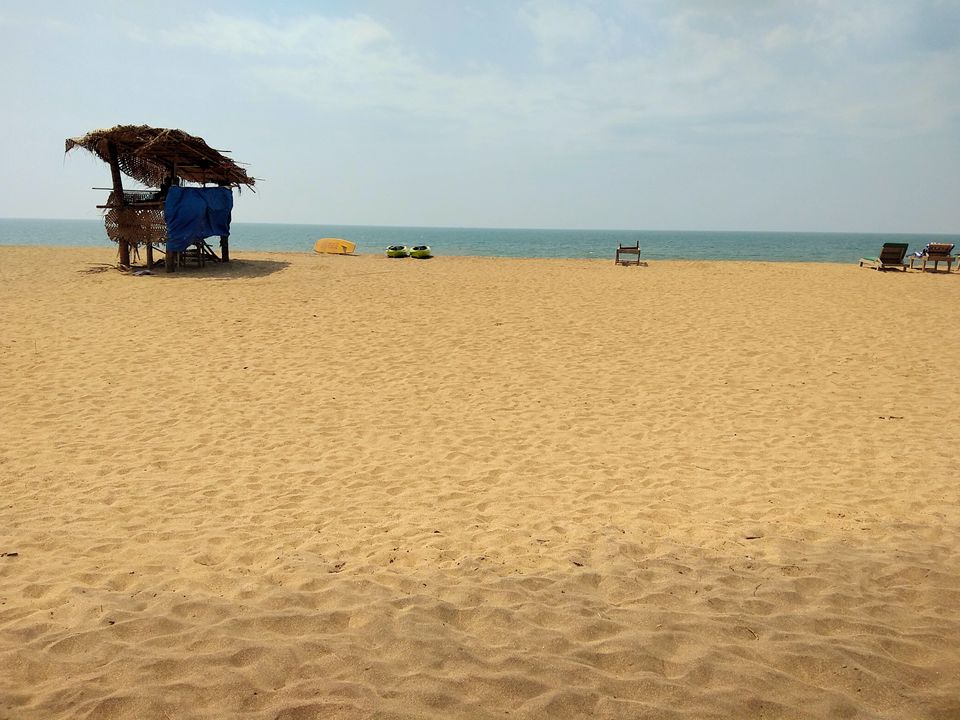 There are just a few options of accommodation and food. They are good but slightly higher taking advantage of their location. The beach gets very few tourists even during the peak season because of its challenge in accessibility. The good part is that it makes an ideal choice for a peaceful, relaxing vacation away from the crowd and chaos.
We headed to the beach for a dip and it took us by surprise and tossed us onto the shore. We had good fun playing in the waves. After an exhausting game we went into the lagoon which was calm and peaceful. It was crystal clear and good for swimming.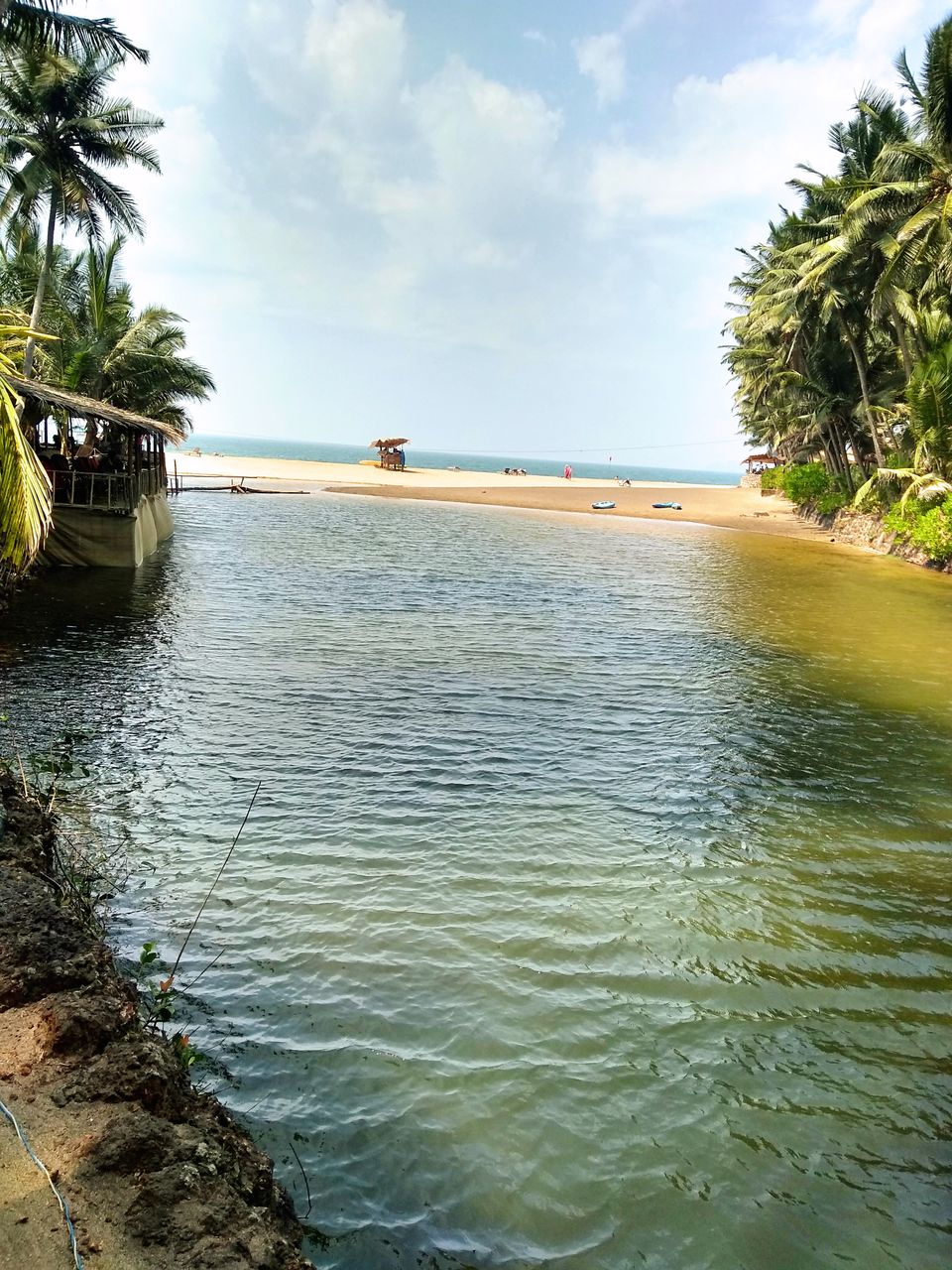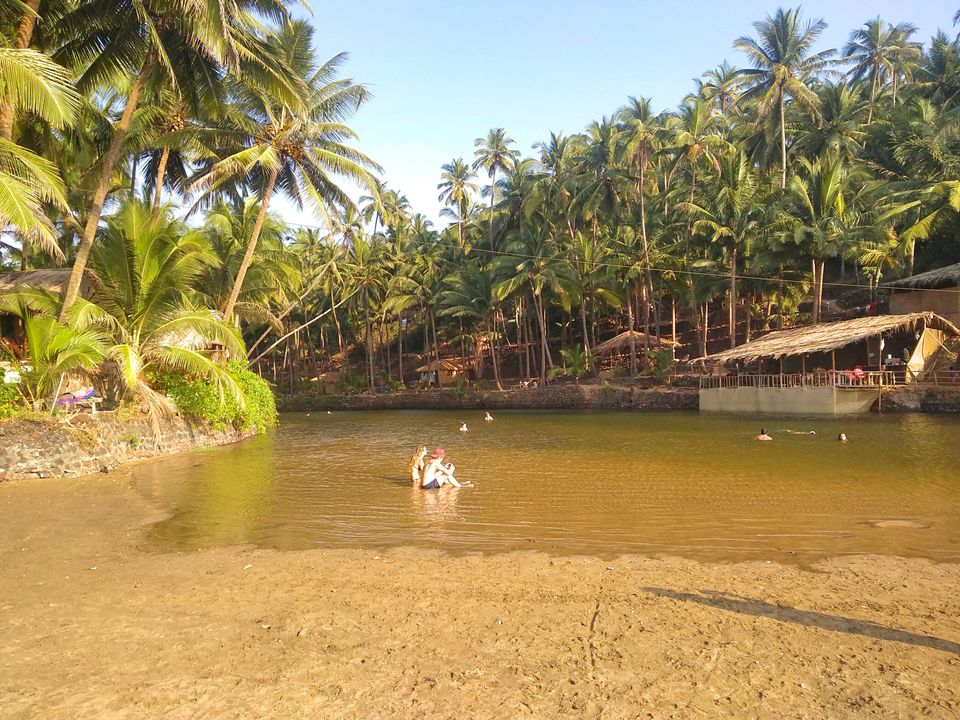 After the swim we lunched at Krishna Paradise Beach Resort which is right next to the lagoon. We didn't want to miss the view and didn't mind to pay a bit more for that! After a light lunch and nap we headed back. The difficult part was to climb up the cliff for the rocky steps are big and steep. We wished we had stayed at Cola beach...but budget matters if you don't plan in advance!
We arrived on top for a beautiful view... it was getting time for sunset!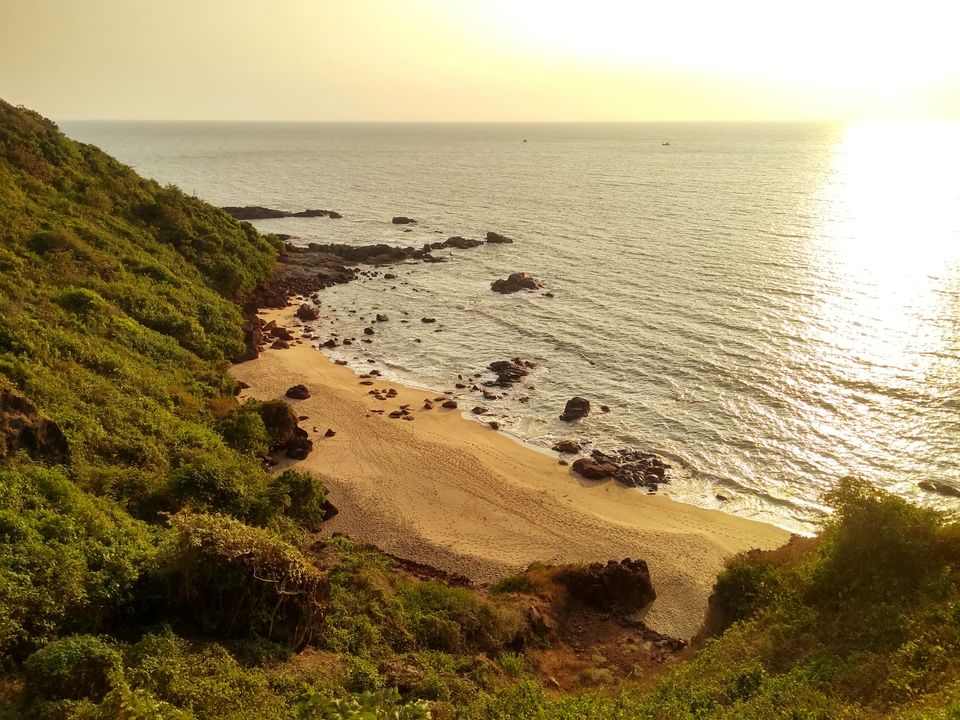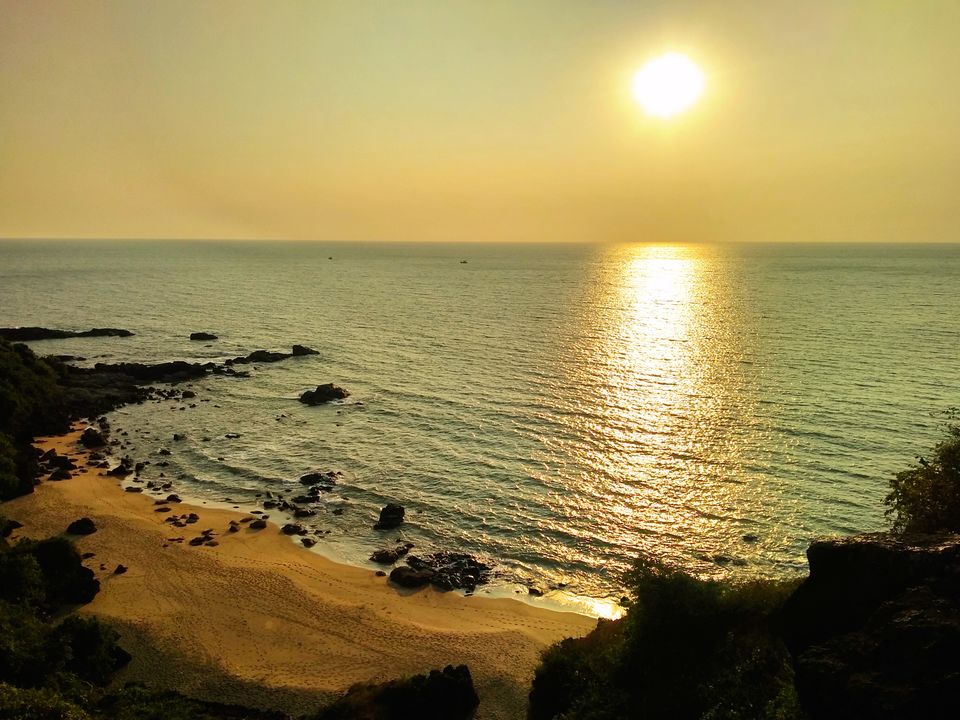 We drove back to Palolem... One of the many good memories at Palolem which we want to go back to is Magic Italy… an Italian restaurant run by an Italian lady and her children. If you want to taste how the classic Italian wood-fired pizzas should be, then head there. Its two decades old serving traditional Italian food with imported products from Italy and a few homemade specialties... totally recommended!
We checked out next morning and headed north to Sernabatim. The beach is comparatively much cleaner than other beaches of the north. It is considered to be an extension of Colva which is more popular with tourists. This beach is quiet, lesser crowded, more clean, pure white sand and blue waters…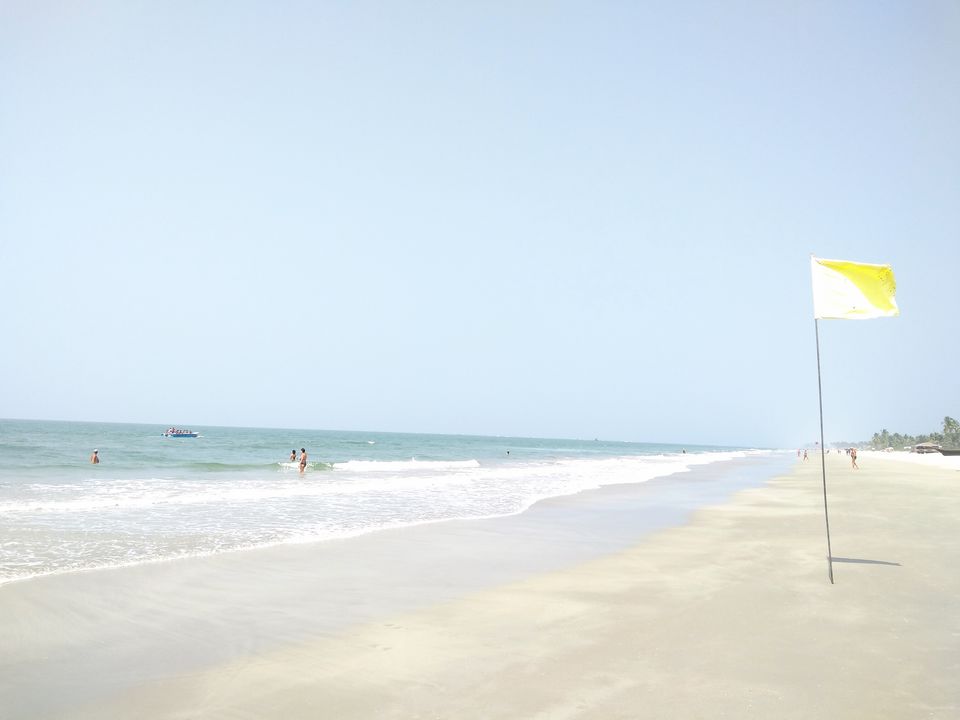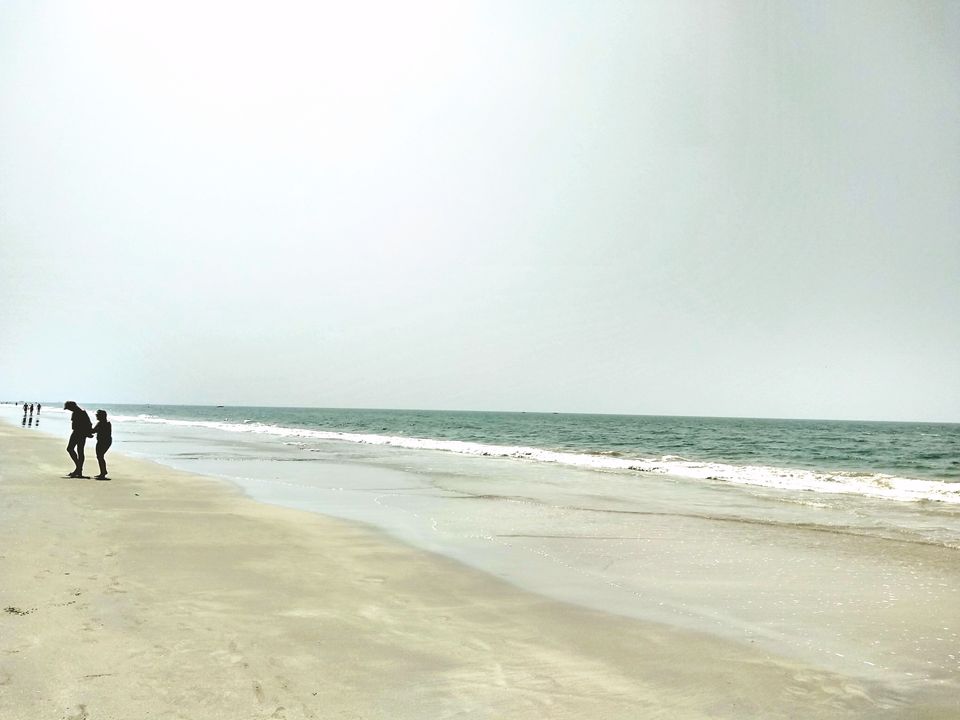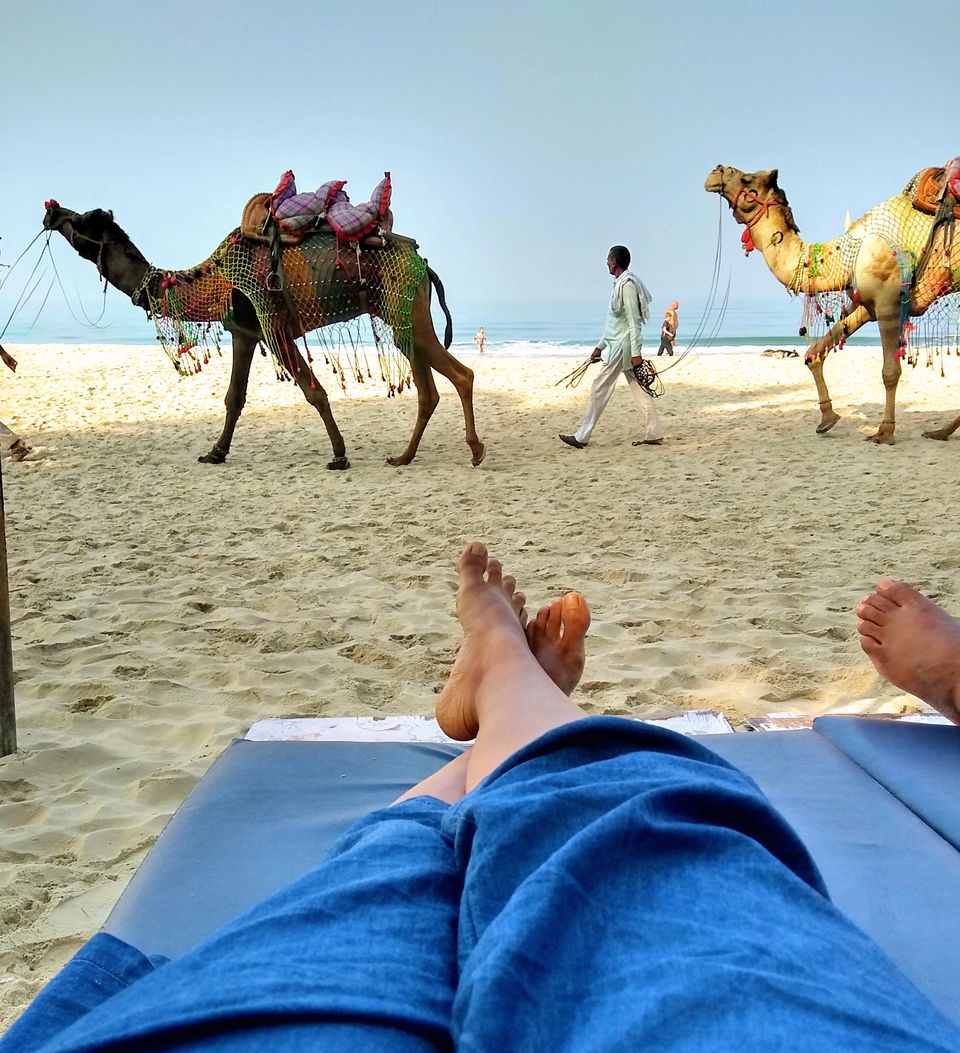 We chose Furtado's Beach Resort at Sernabatim. It was a budget hotel with an attached restaurant with decent rooms and very close to the beach! We spent rest of our trip relaxing on the beach and roaming the quaint village by lanes on bike. It was a short but very relaxing trip which charged us with superb memories that will want us coming back for more...