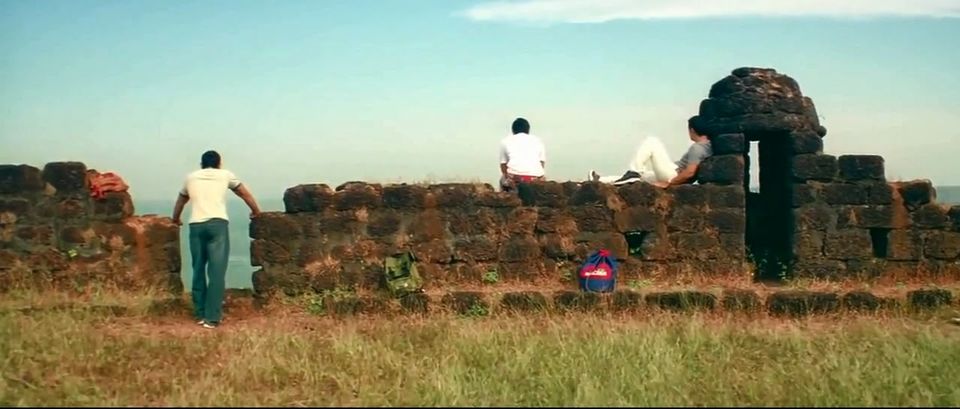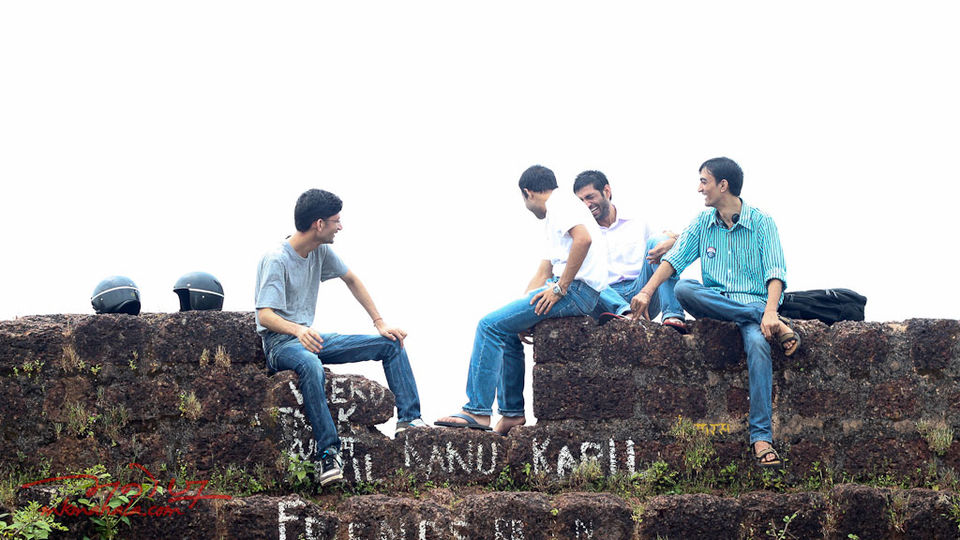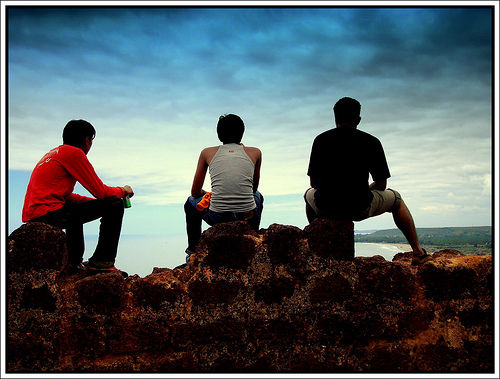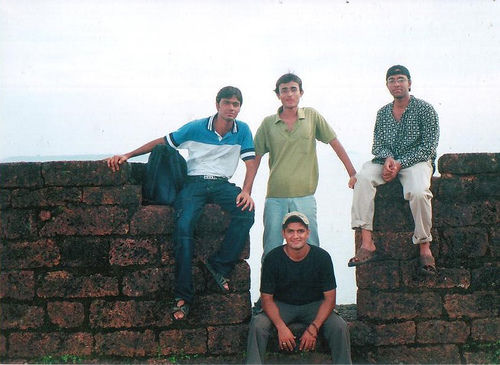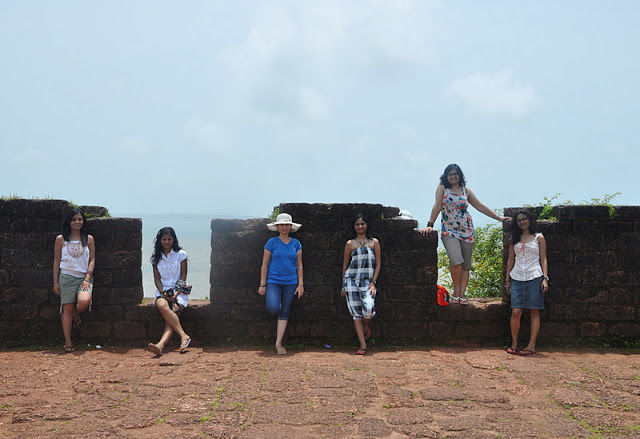 Why we love the Dil Chahta Hai Fort in Goa
"Ya to ye dosti gehri hai, ya ye photo 3D hai."
It's unfathomable how many times I have used this quote while talking about the equation I share with the best of my friends. If you think about it, the quote is actually extremely stupid, but then friendship is stupid too. Saif Ali Khan's Sameer, who quotes it, is even stupider. But the way he quotes it is what's most endearing. He is totally swept off by this girl who he's seen for the first time, and who has come to his place with her parents who are trying to arrange a marriage between the two. Sameer is showing Pooja (the girl, played by Sonali Kulkarni) around his bedroom, while pretending to be a stud (he is far from one), but suddenly they stumble upon a picture of his with two of his best friends at the famous Dil Chahta Hai Fort in Goa. He can't help but naturally lay off the studly façade he is carrying to sit down to explain what their deep bond of friendship means to him. It is an absolutely sublime sequence which sums up the overall theme, as well as a friendship that lasts invariably.

Dil Chahta Hai is a magnificent movie.
This cult classic is the definitive movie to go to in order to understand how contemporary urban friendships work. It brought us closest to the definition of "cool." And, most importantly, it taught us that our friendships are incomplete without going to Goa together. Watching this movie, personally, made me realize that a road trip with just my closest gang for leisure is the pinnacle of the ways to have fun and get to know them even better. You just cannot smoke up or drink with your friends without getting closer to them. The way "Akash," "Sameer" and "Sid" just sit up and leave for Goa on a spontaneous note is what we can relate to at a thousand levels. Don't you just see a beautiful random picture from Goa on Tripoto or anywhere else on the internet and suddenly feel like visiting that place with your friends right away? You aren't alone, my friend. Traveling together with your friends to faraway places might have become extremely common now, but Dil Chahta Hai actually portrayed it perfectly on-screen a decade & a half ago. Akash, Sameer and Sid were doing massively cool things together along the beaches, even before we knew what "cool" meant apart from a fall in temperature. Sameer was falling for every second girl he came across, Sid was being the life coach & control counselor of the gang, whilst Akash was merely busy playing asshole to all of them. But, hey, they were all having fun in the most foolish phase of their lives called youth; and they were having fun TOGETHER while traveling on impulsive plans.
The Dil Chahta Hai Fort in Goa put the state in the spotlight. It was always there, alright, but it was perceived to be a destination meant for wealthy people who planned out their trips well in advance. Hence, it was nearly impossible to even think of traveling to Goa with friends just like that. It was only thought plausible with your family when Papa got the tickets booked two months in advance with the help of the neighbourhood travel agent. It's laughable when we think of it like that right now, and you have to prostrate before Dil Chahta Hai for it. It gave you the biggest idea of your lives, it gave you liberty, it jolted you to travel with your friends, and hence it helped you grow up.
When we watched Dil Chahta Hai for our first times respectively, we vicariously went on road trip to Goa with friends. Most of us do not have Mercedeses, but trains/buses do just fine. We sat on the beaches drinking through the nights, we went on caterpillar rides together, we ogled at skimpily-clad white skins, we went in search of indiscreet rave parties, and we fell in love; but we all experienced this even before we actually went to Goa, all thanks to this movie. Traveling became mandatory in order to prove our friendships and to know each other better, all thanks to Dil Chahta Hai. We were subconsciously never the same again, all thanks to Dil Chahta Hai.
You can carry on with your lives in whatever direction it takes you, but you can never forget THAT one trip with just your 'gang' and no one else. It doesn't matter if you ago on to pursue your professional career at a different place than your best friends, it doesn't matter if you don't even speak to your best friends in years at a stretch; but you will always have the best laugh while sharing the memories of THAT one perfect trip together.
Dil Chahta touches the most subliminal chords of the strongest of friendships. If you haven't yet traveled together with your gang, do that right now. Go to the Dil Chahta Hai Fort in Goa, and get yourself photographed at Ford Aguada's famous spot from the movie together and immortalise your bond.
Where friends become family.
Frequent Searches Leading To This Page:-
dil chahta hai goa fort, dil chahta hai goa fort scene, dil chahta hai shooting locations in goa fort, goa cruise package, honeymoon packages in goa with prices, 3 days trip to goa, goa 2 days package, goa adventure sports places to visit, goa trip plan for 3 days cost