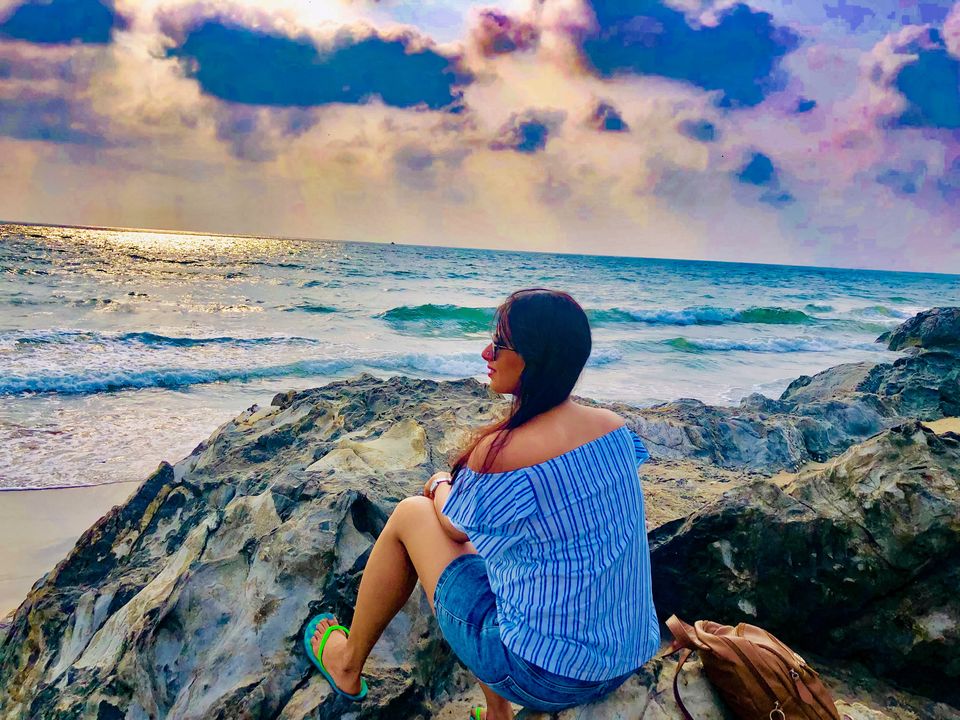 We are just back from a wonderful two day trip to the most popular beach destination of India-GOAAAAAA, and we are very excited to share our stories with all of you :) We landed in Goa on a Friday evening around 6:30 PM, and reached our hotel in North Goa around 8:00 PM. We love North Goa because it has all the right places to party, beautiful shacks along the coast and all the hustle bustle! If you want a peaceful vacation in Goa with no hustle bustle around the beaches , then of course South Goa is the right choice for you. We stayed at Riva Gold Coast Boutique Hotel which is hardly 300 meters from the Candolim beach and is right in the center where all the party places and restaurants are located. We straight away headed to the Candolim beach after dumping our luggage in the hotel and enjoyed our rest of the evening on the Shacks at Candolim beach.
After having breakfast the next day, we went to the very famous Baga beach to enjoy all the hustle bustle of Goaaaa and also relaxing at the same time in the shacks and sipping away our Mojito. Our next stop after the Baga beach was the beautiful Vagator beach which is comparatively very less crowded than Baga/ Calangute beach. This beautiful beach is surrounded by beautiful cliffs and rocks, and it is an amazing place to watch the Sunrise or Sun going down. Make sure you go near the rocks and climb them to go to the other side of the beach and discover the even more calmer side of the beach.
There are so many wonderful spots in Goa to watch the sunset but we decided to go to Curlies shack at Anjuna beach, and it was definitely the best decision ever. Curlies is a very old and famous shack, we think that this place is worth all the hype it attained in past few years. It is so amazing to sit on their upper floor and watch the ocean waves hitting the beach and then seeing the sun getting lost somewhere in those waves. As the sun starts to set, you will start noticing all the local vendors start coming on the beach to sell Maggie, Bun omelette, freshly grilled fishes etc on the beach, it is always a great idea to eat egg Maggie from the local vendors on the beach after enjoying a great drink at Curlies.
Our next morning in Goa began with an amazing breakfast at Infantaria, its a pretty old restaurant in Goa known for its amazing English Breakfast and fresh bakery items, this place has gained lot of fame in past few years, and is always full in the mornings! Must try are their croissants as they are freshly prepared and the cheese inside them would almost melt in your mouth while taking you on a next level culinary ride! All the other English breakfast items such as omelette, baked beans , sunny side up are also fantastic.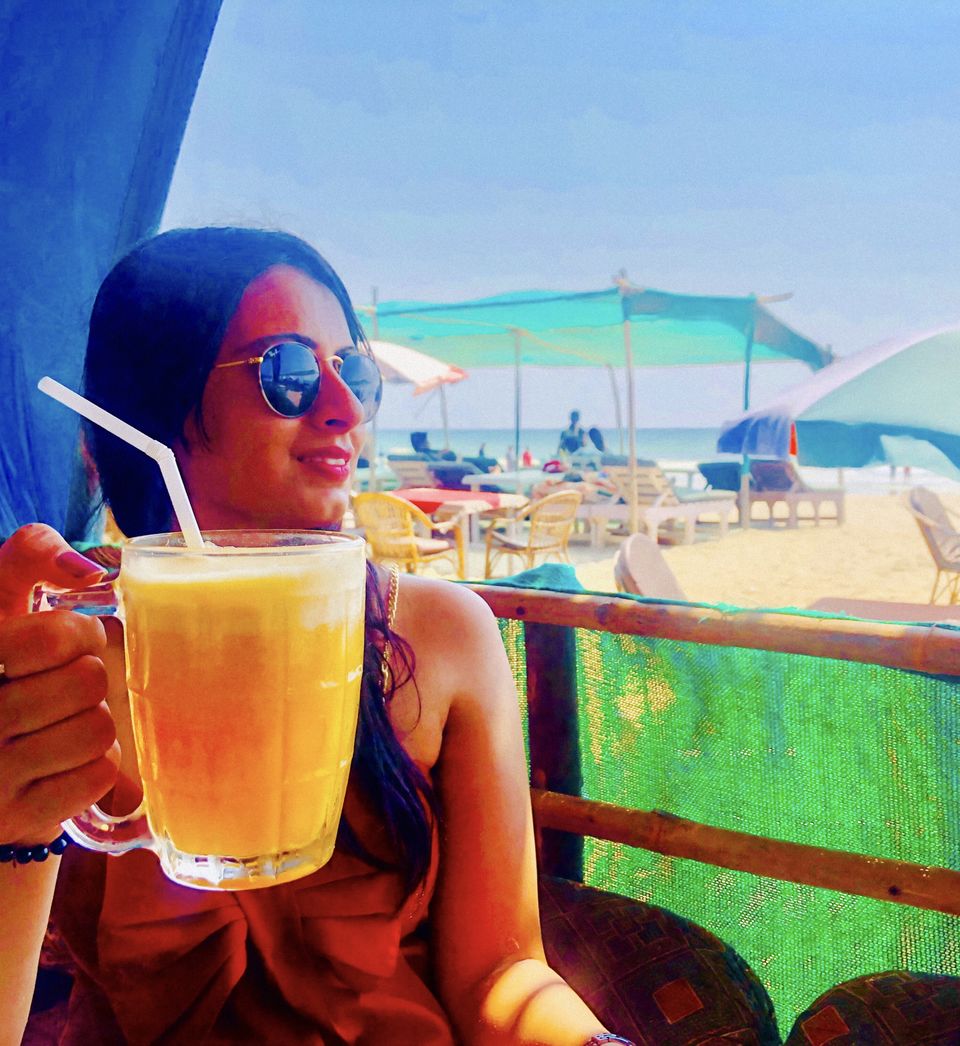 We straight away headed to the Arambol beach after starting our day with great healthy breakfast! Arambol beach is around 1 hour drive from North Goa, has much milder waves than the other beaches in Goa and therefore perfect for swimming! Its totally up to you if you want to take a swim or relax at the eateries on the beach. We are the lot who love to relax on the beach and just sip away the fresh juices. There is a great shack Negi's Cafe on the Arambol beach , they offer amazing sea food, fried rice and surprisingly great North Indian food as well along with good seating and great views to the ocean!
If you want peace, fine dining, good food and amazing ocean view all at the same time, you should definitely visit Thalassa located near Vagator beach. It is an upscale restaurant with great interiors, views and Greek food. It is one of the top places in Goa to watch the sunset but make sure you book well in advance before going there as it is always over booked.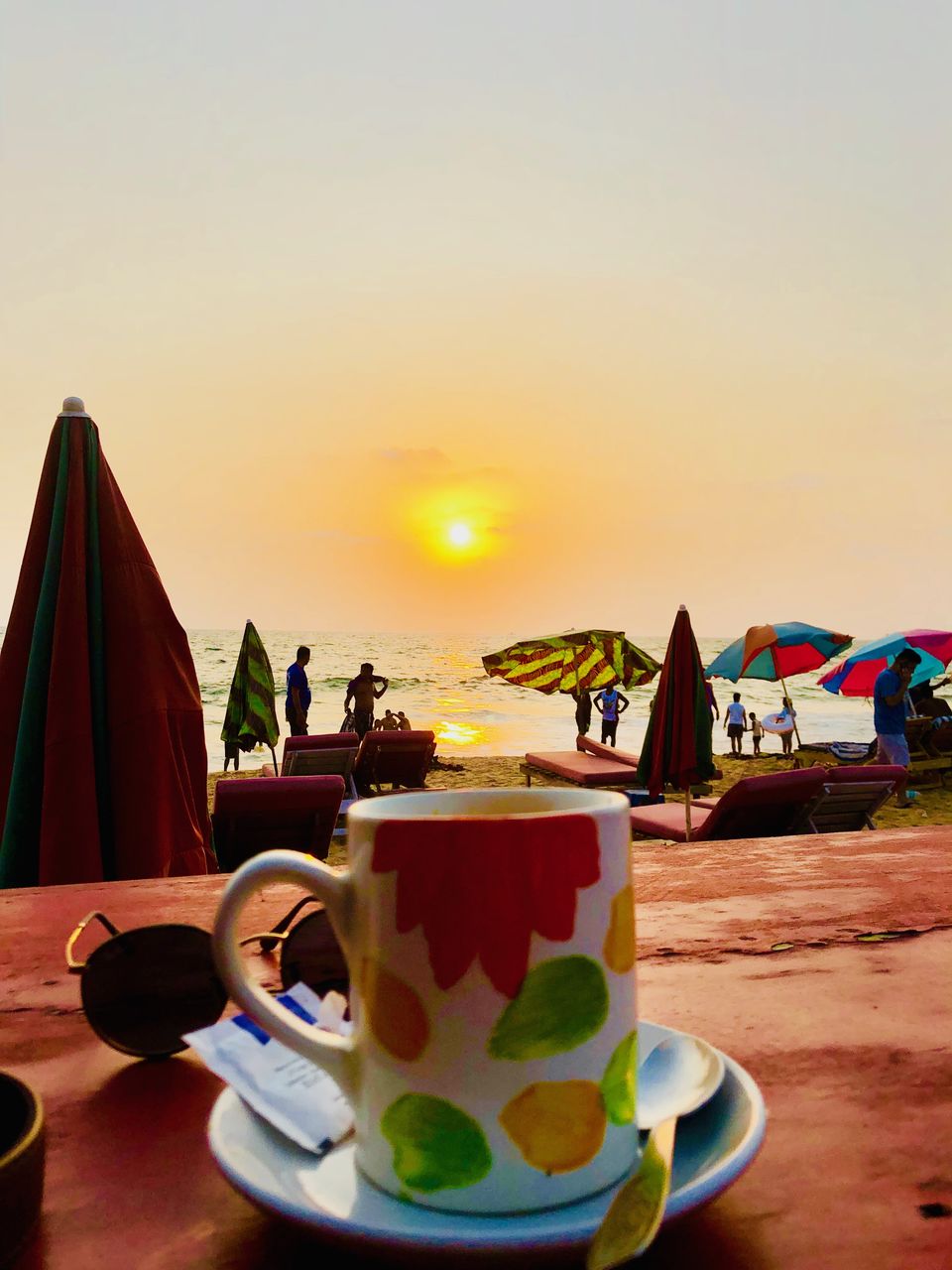 We winded up our Goa trip watching the beautiful sunset at Candolim beach along with our favorite combo -Chai and french fries :). We are back home with wonderful memories from Goa and wish to go back soon!
Happy Travels!
Follow us on Instagram @gulpingnomads