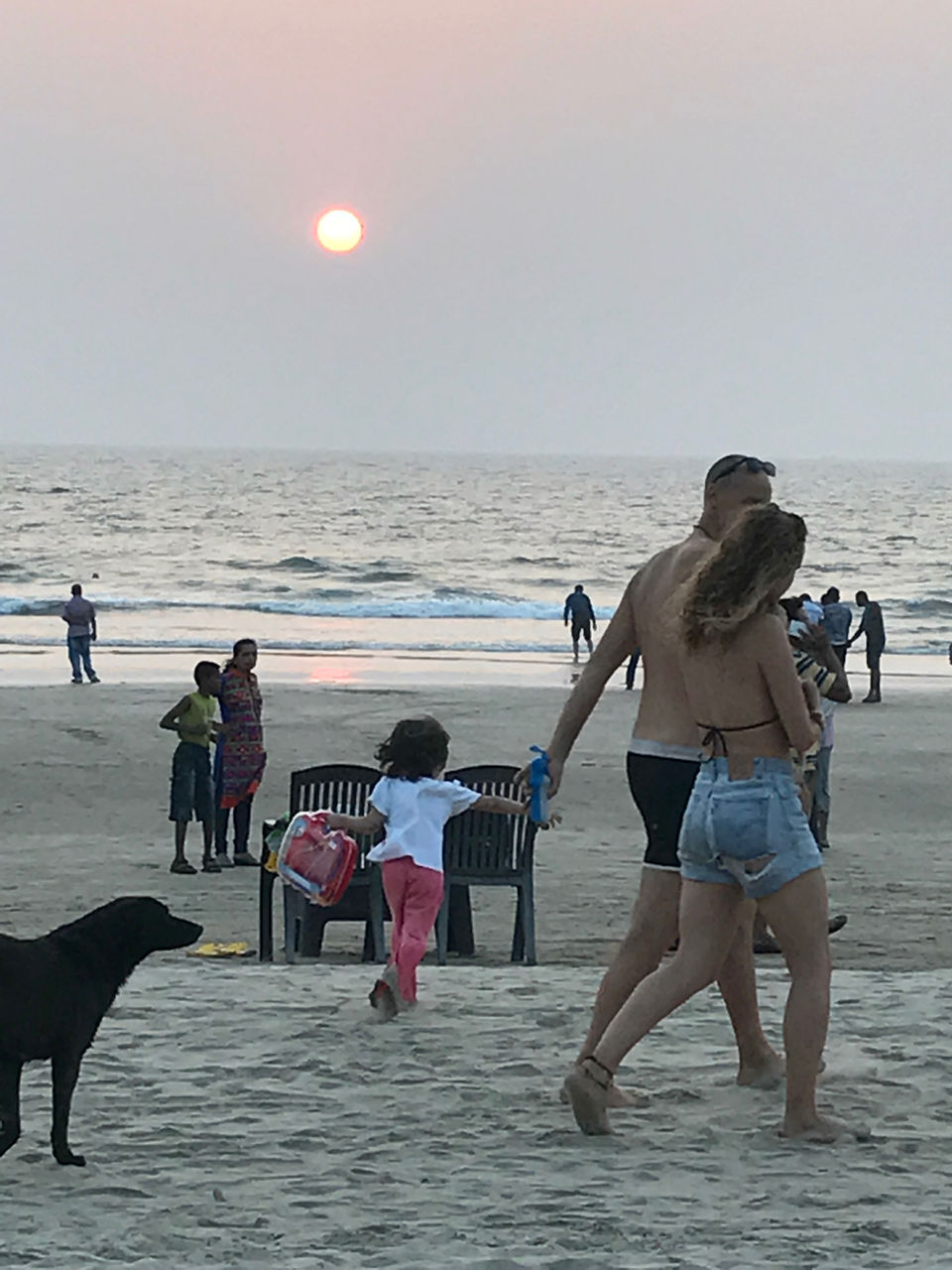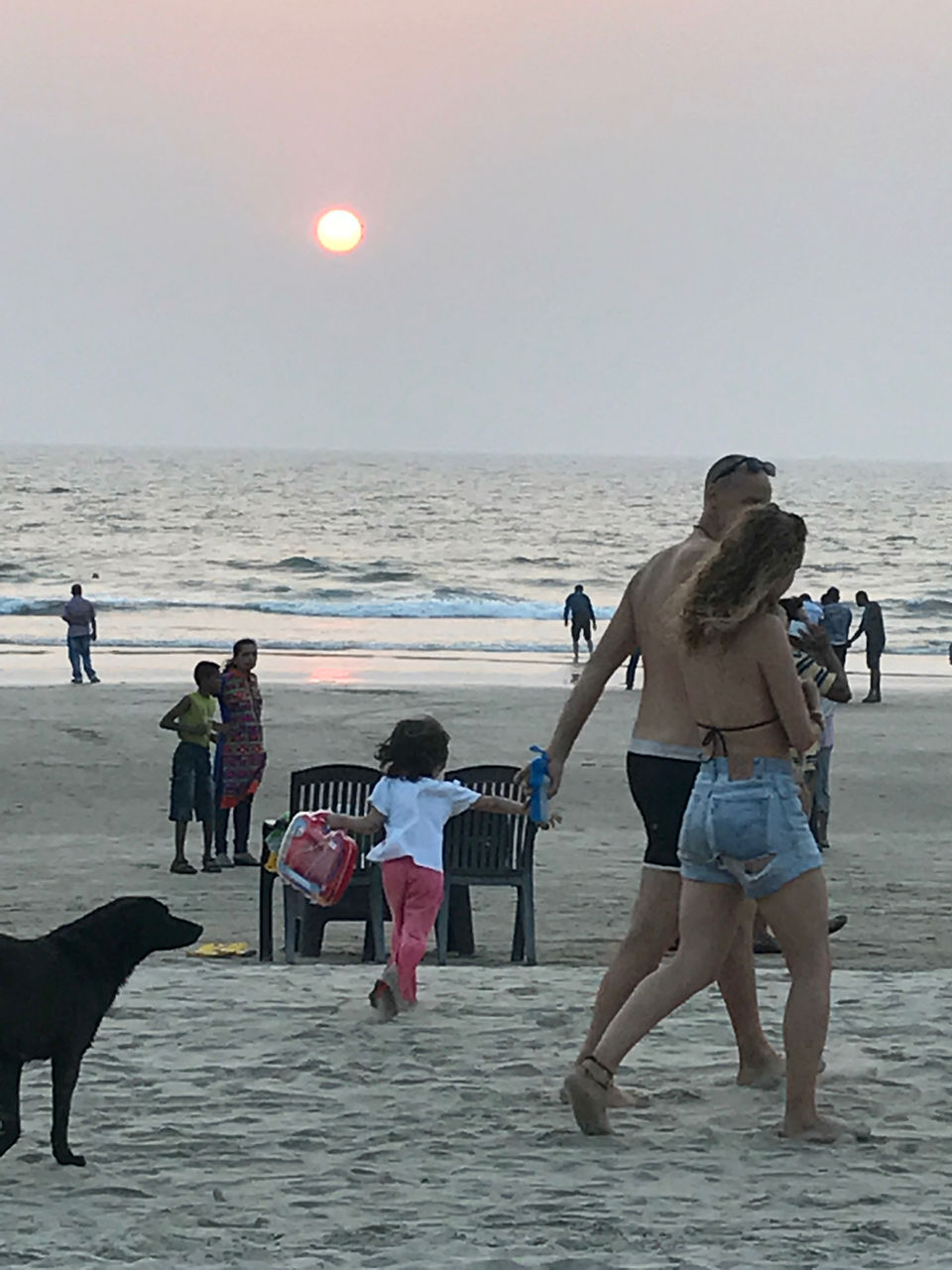 Ready for trip. You don't need to much for Goa. Some ganjis and shorts. Yes swimming trunks and swimsuits or bikini are also required.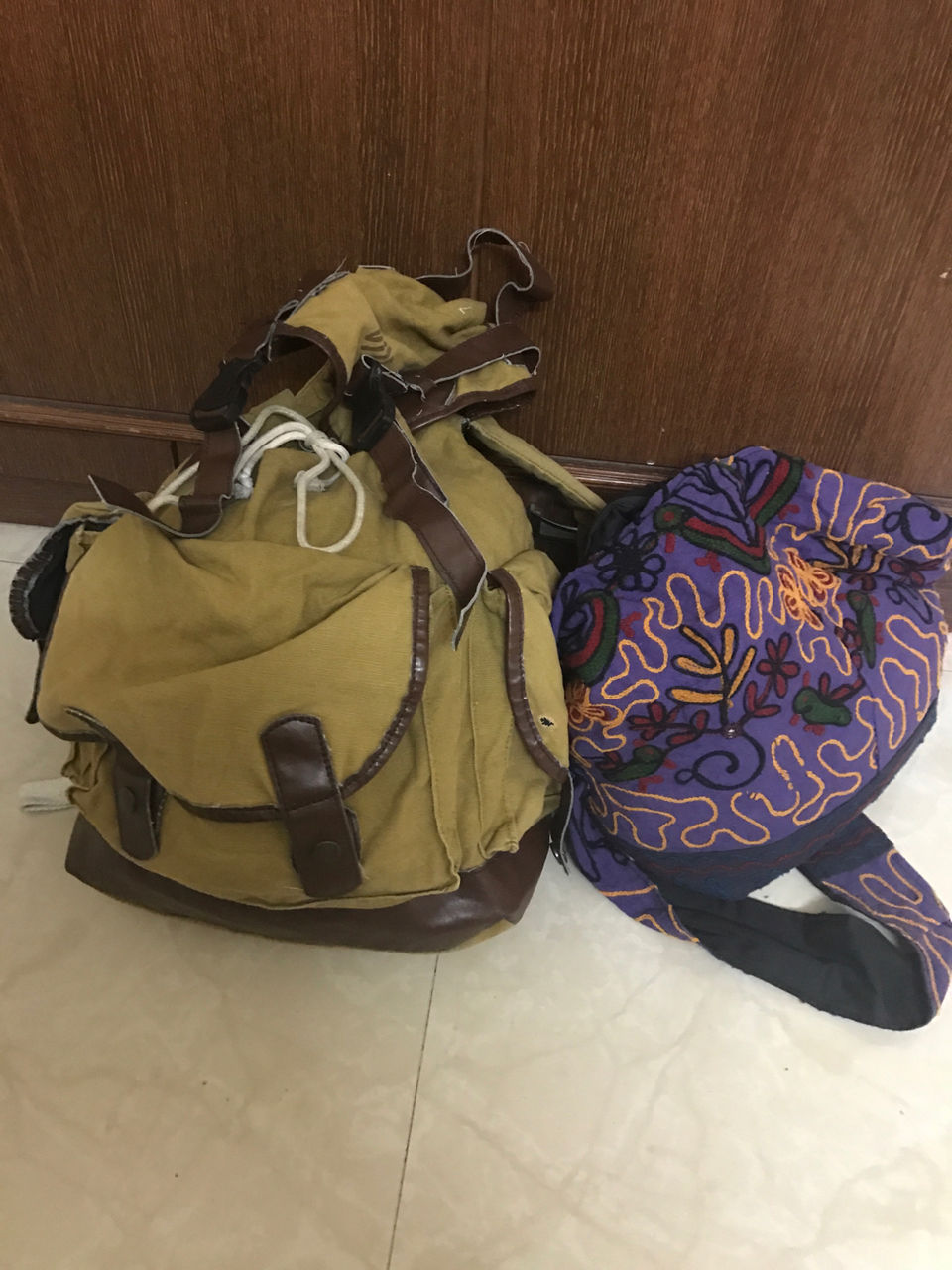 View from train, Konkan railway passes through most amazing ghats of India. It was joyful ride. But when we dropped at thivim station it was extremely hot and tourists do complained about it. But this was my third trip to Goa and I knew the fun awaits here.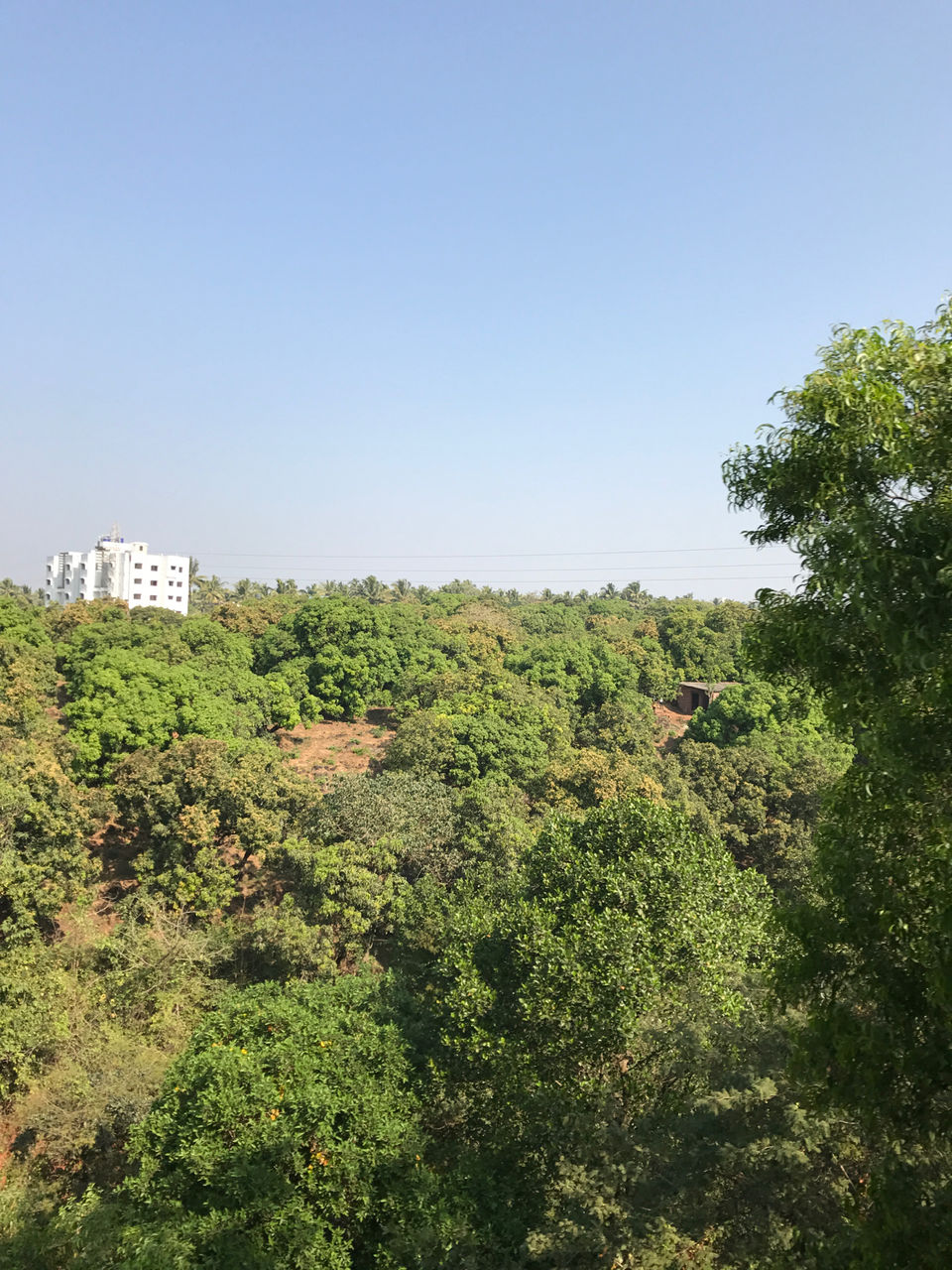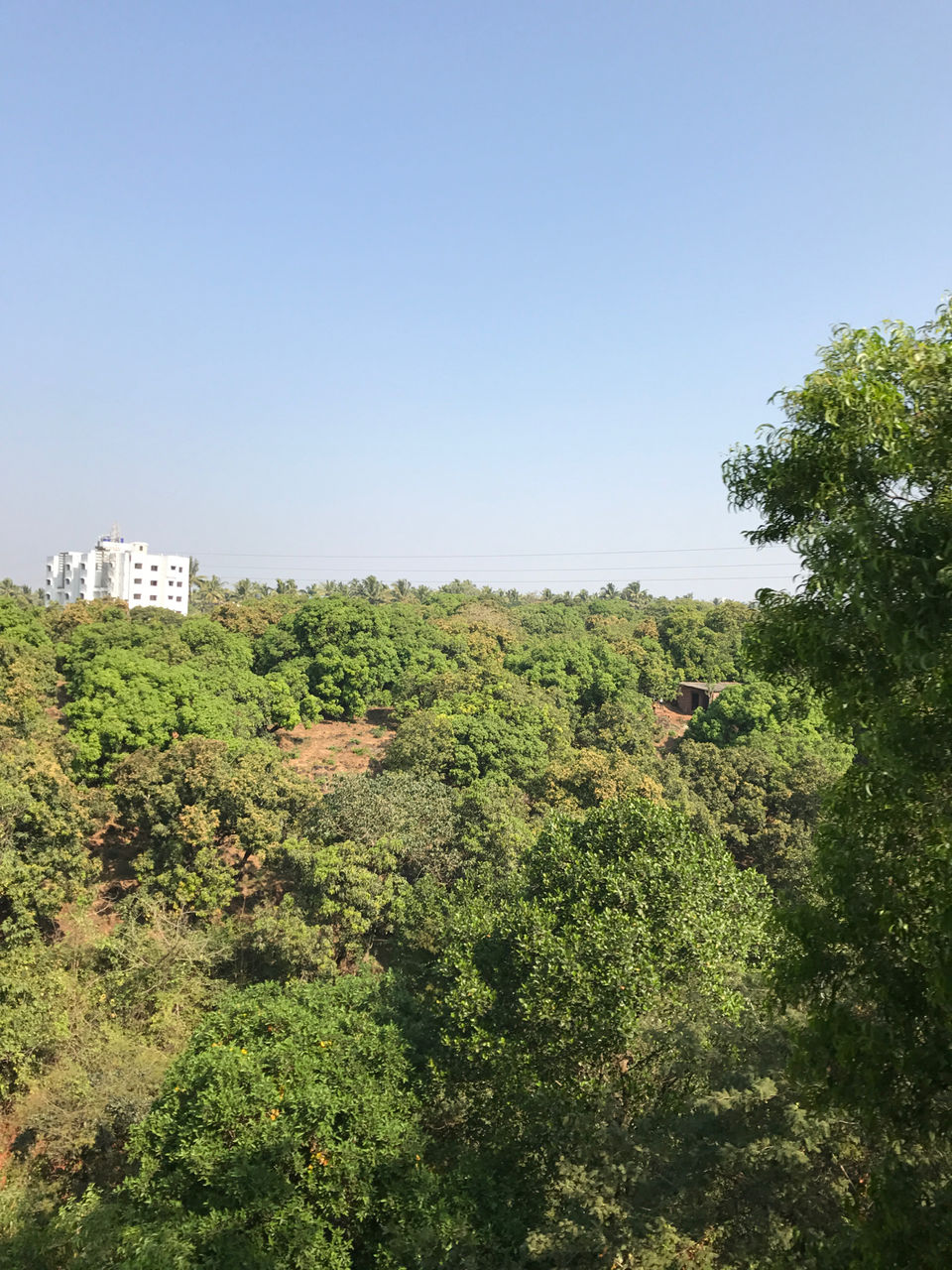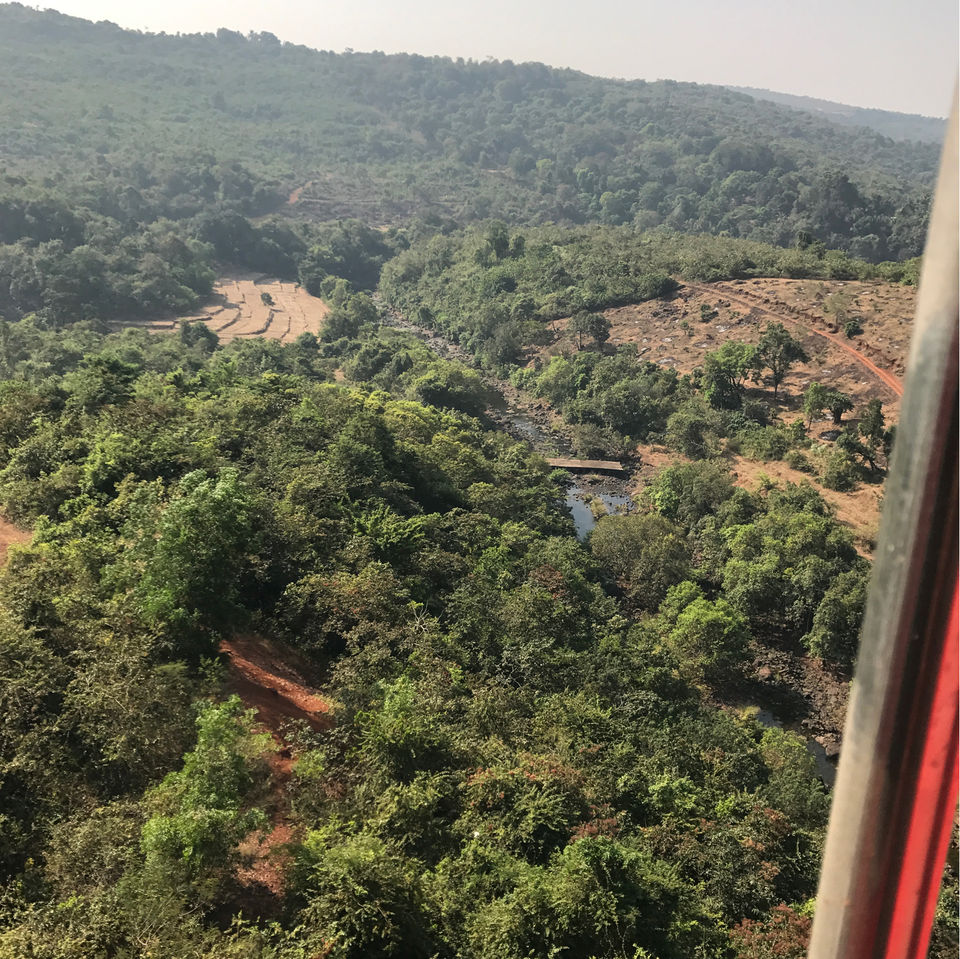 Goa has everything beaches, hills, rivers and sea. Anjuna beach is one of them.
After check in the hotel, we went to check sunset at Anjuna. Curlies is most famous shack in Anjuna and Goa. It's upper deck give amazing views of Anjuna beach and sunset.
As sun set down sky show different hues of it and delighted effect on our mood. But without cheers cherishing was missing. It is said best beer of India is Goan beer. But still confused that Goan beer makes mood happy or Goan mood makes beer joyful.
One more thing goa has got apart from coast line is neighbouring areas produce worlds most spices and Goa produce India's best vinegar. That's why when you eat curlies Goan pomfret catched freshly, made in Indian spices and with Malvani -Portuguese style along with beer you will get taste orgasm. So fresh catch +Indian spice+ vinegar +coconut oil + kokum + beer= appetitegasm + most cherished moment of life.
When you see people around you and realised people are so toxicated around you and having other means to chillax. Some have already left this world and are so high. This Russian girl was talking to her self and Indian punjabi guy was getting so confused, it was hilarious.
It was new year time so all beaches were crowded and lighted up. We went to condolim beach for more chillax. Ate prawns and squids with feni. Shack started preparing for next big day.
When reached hotel at 1am found people are still drinking in restaurant near pool, got inspired. Drank till 4 at hotel got wasted and passed out for next day. Last day of the year 2016 has been started.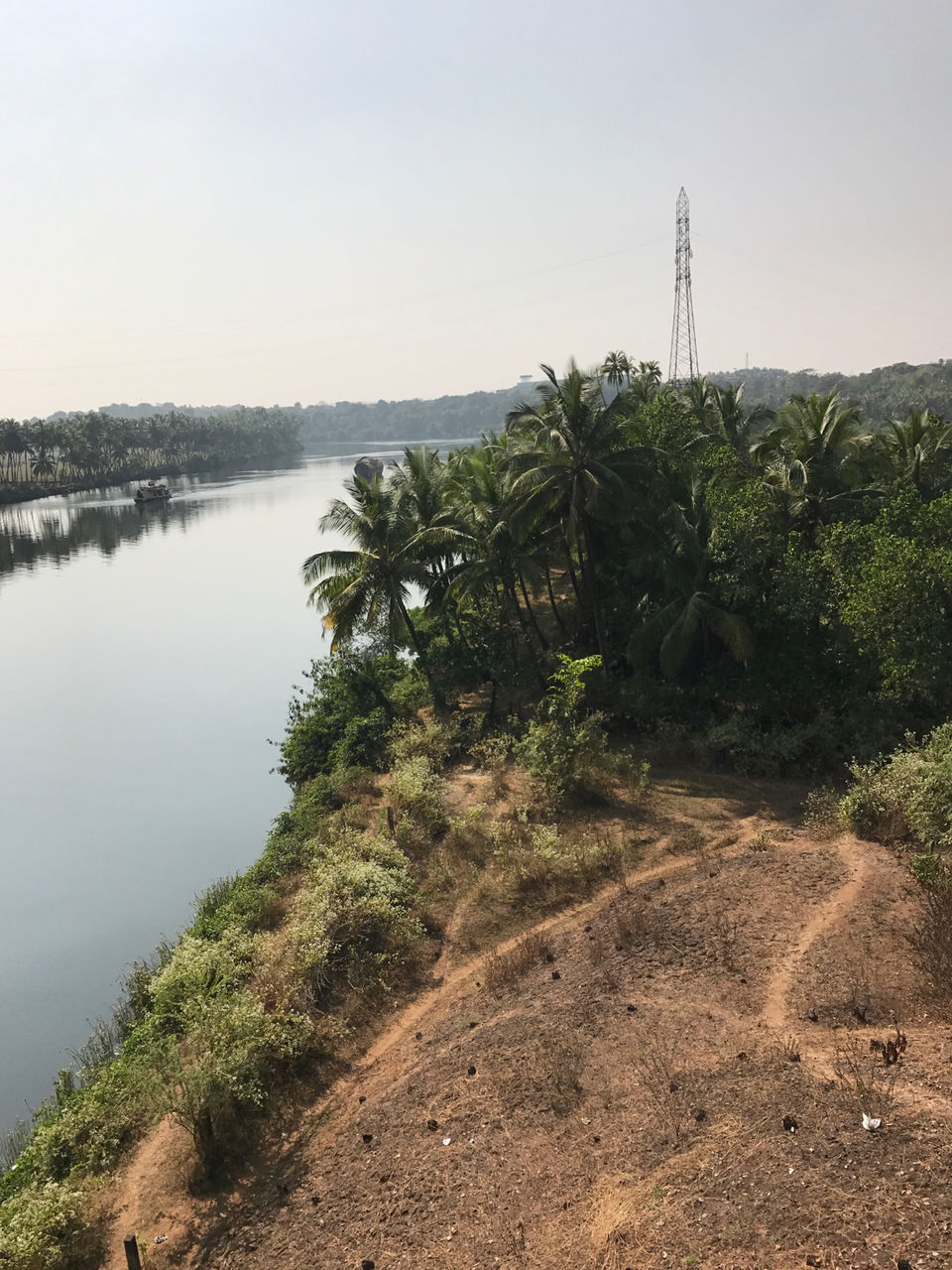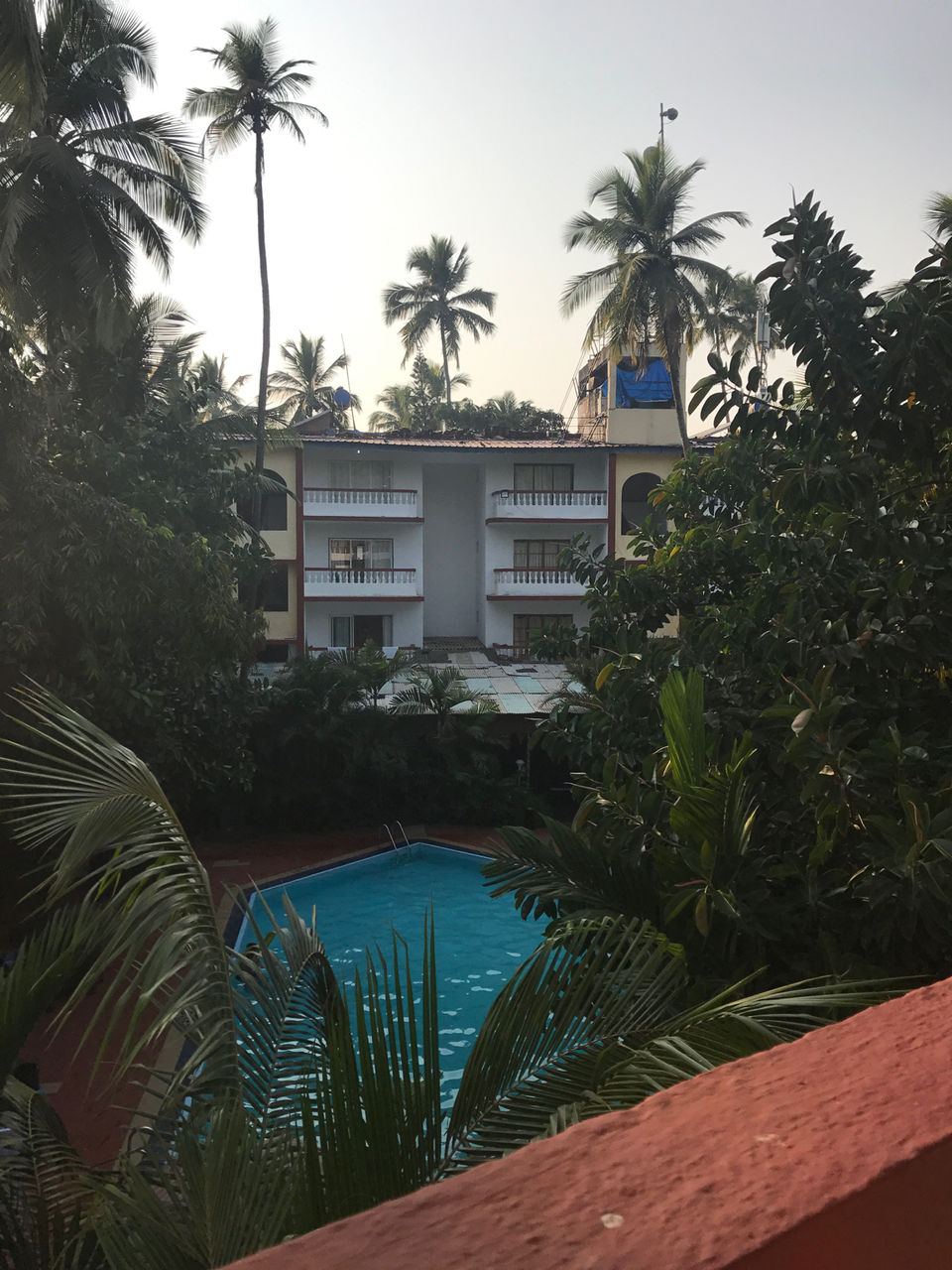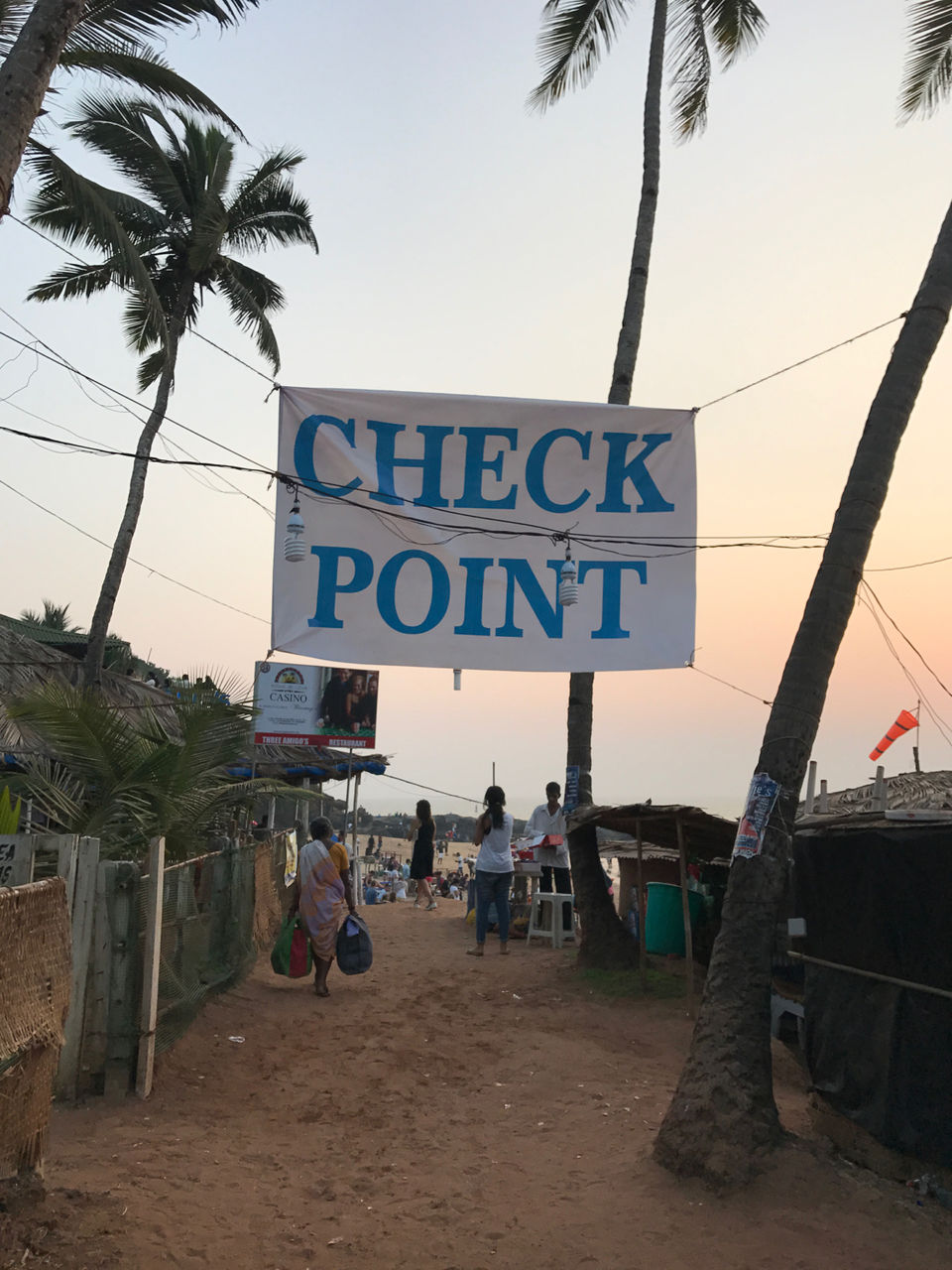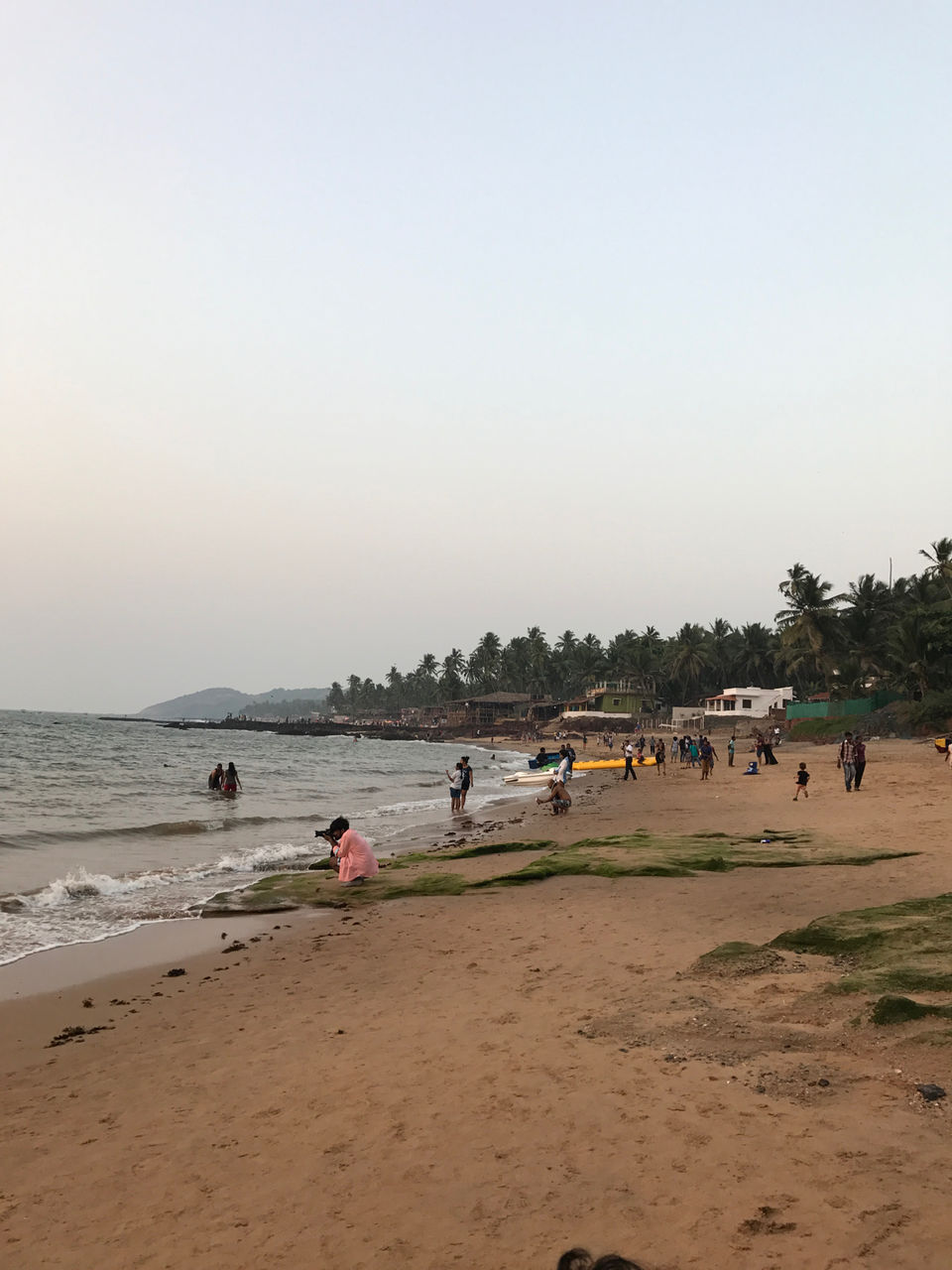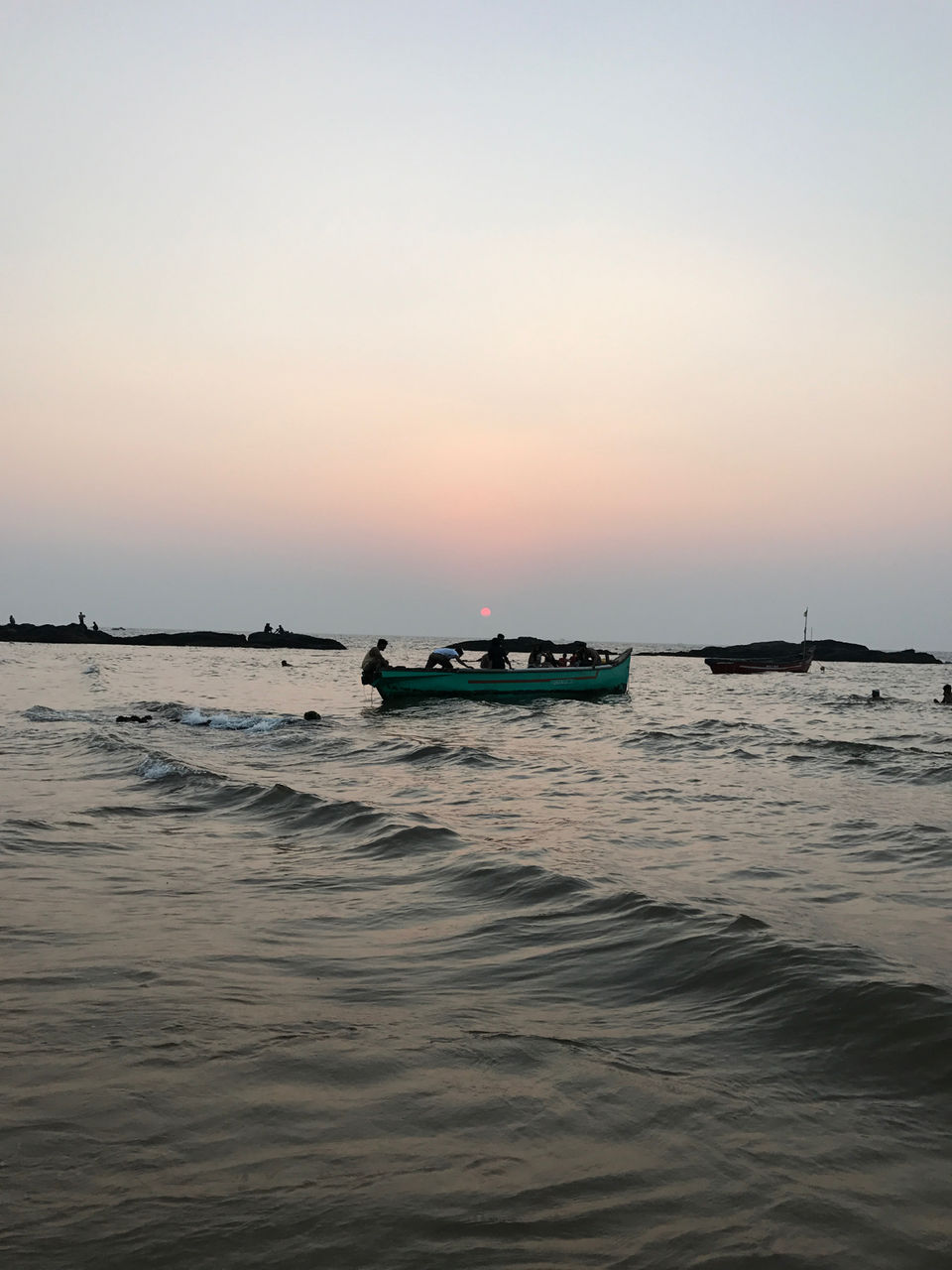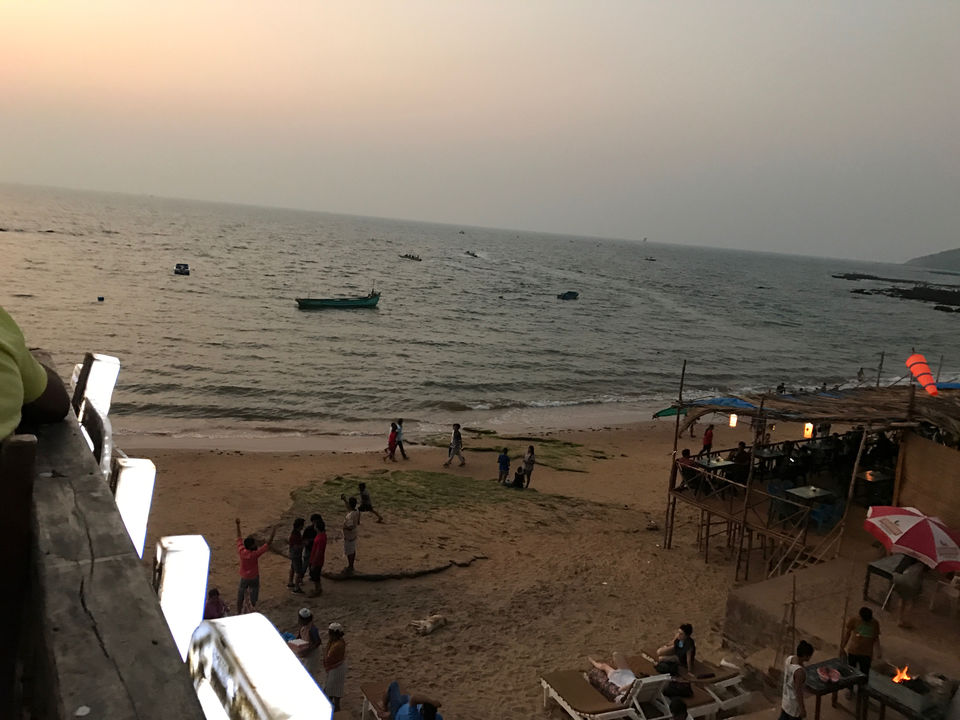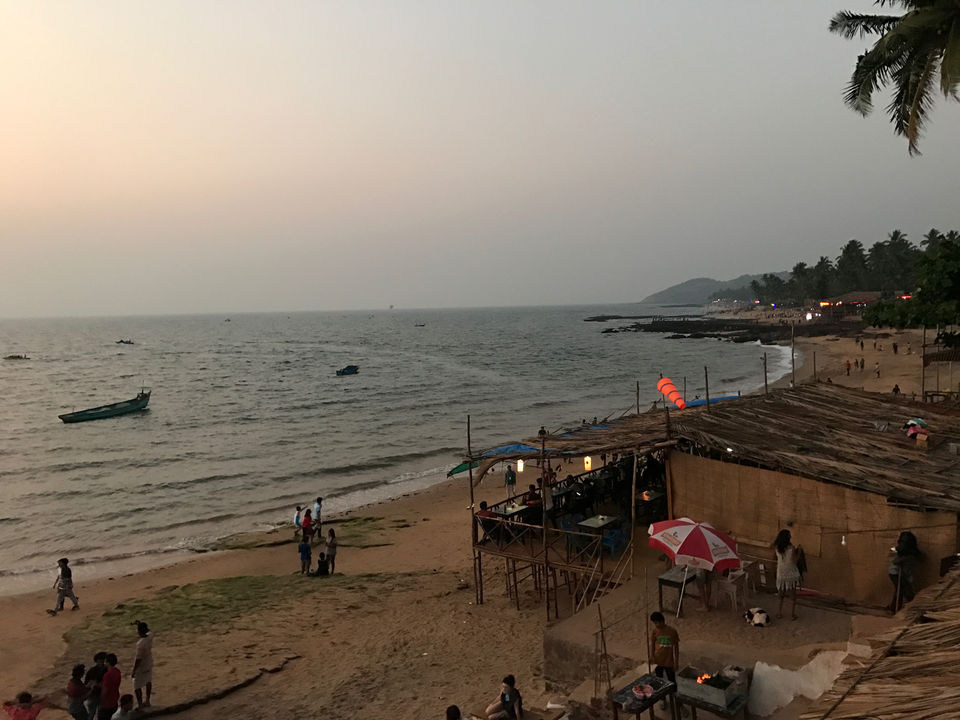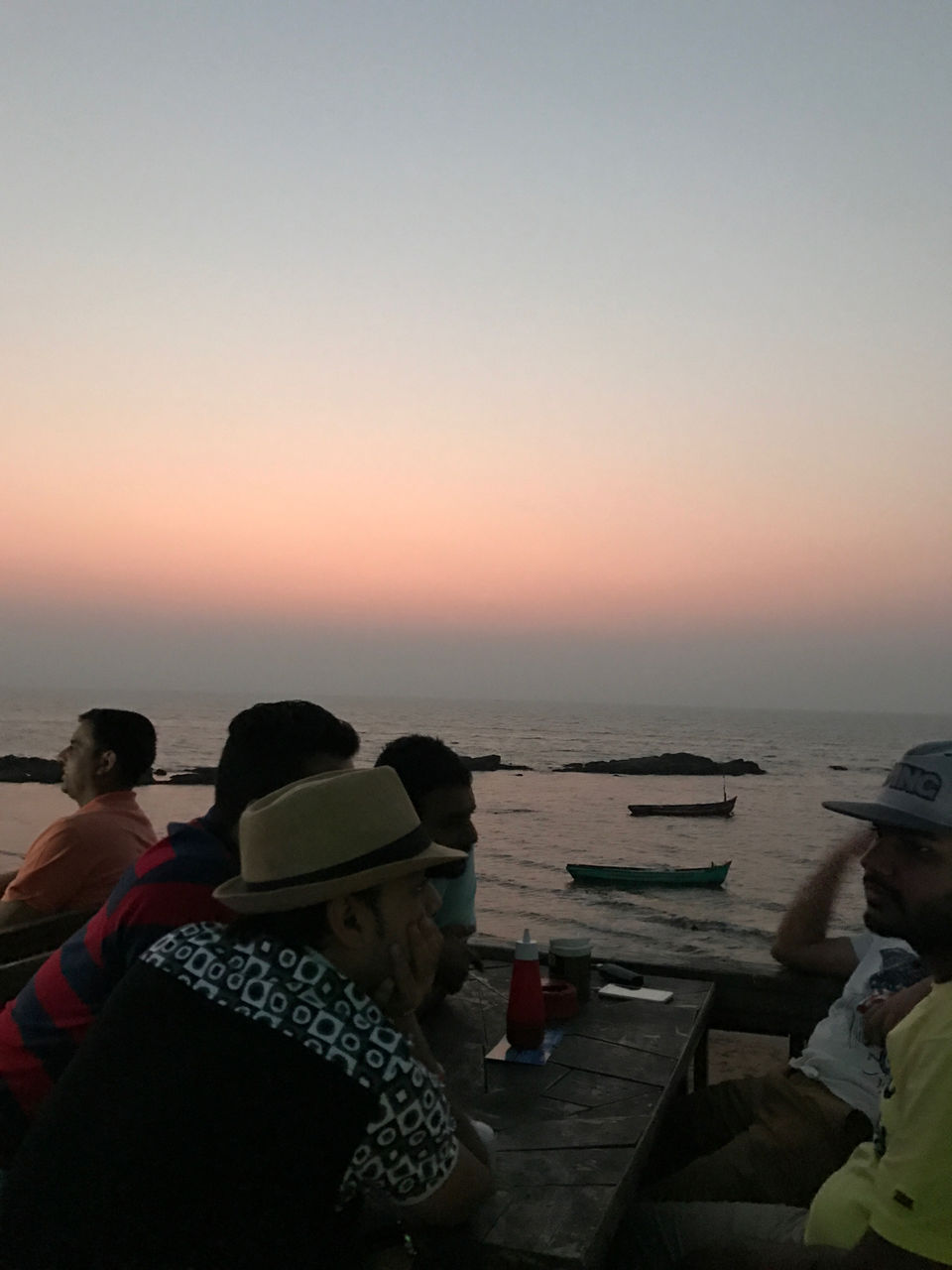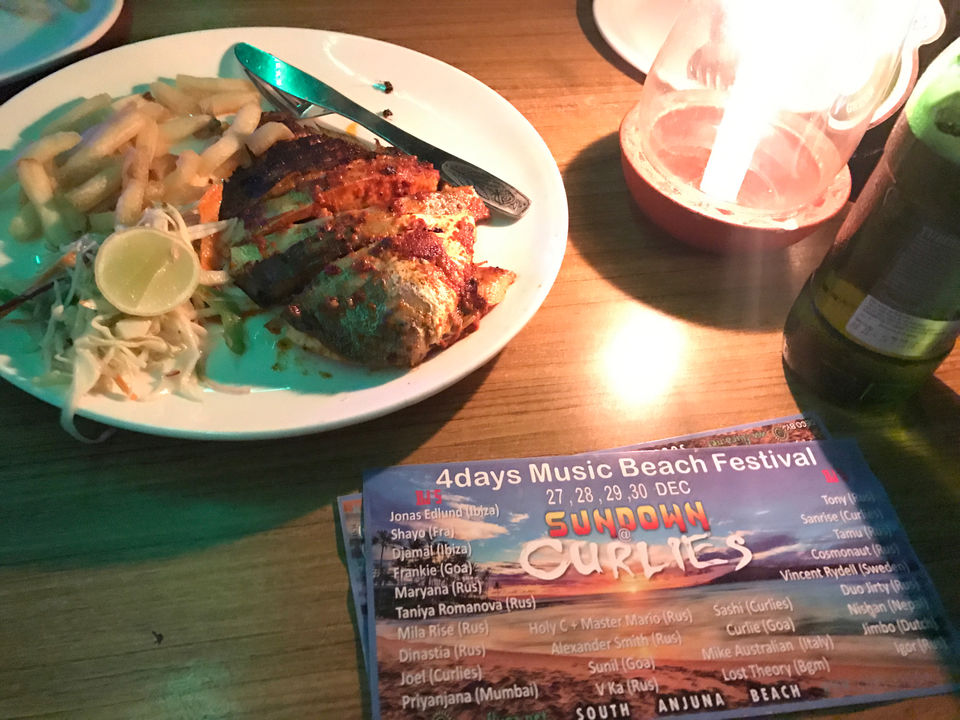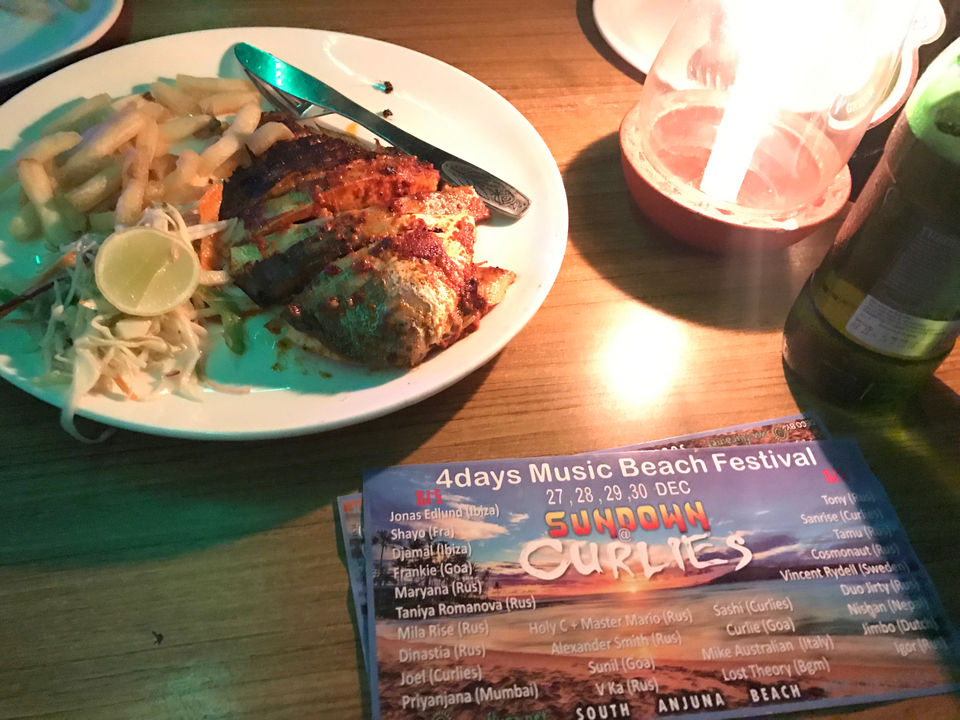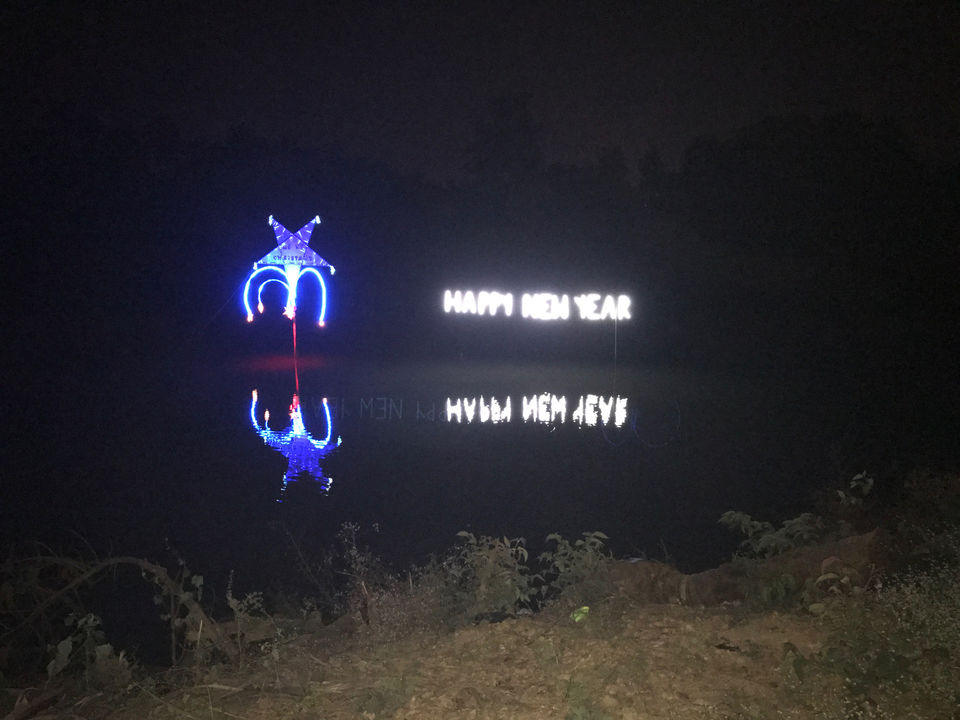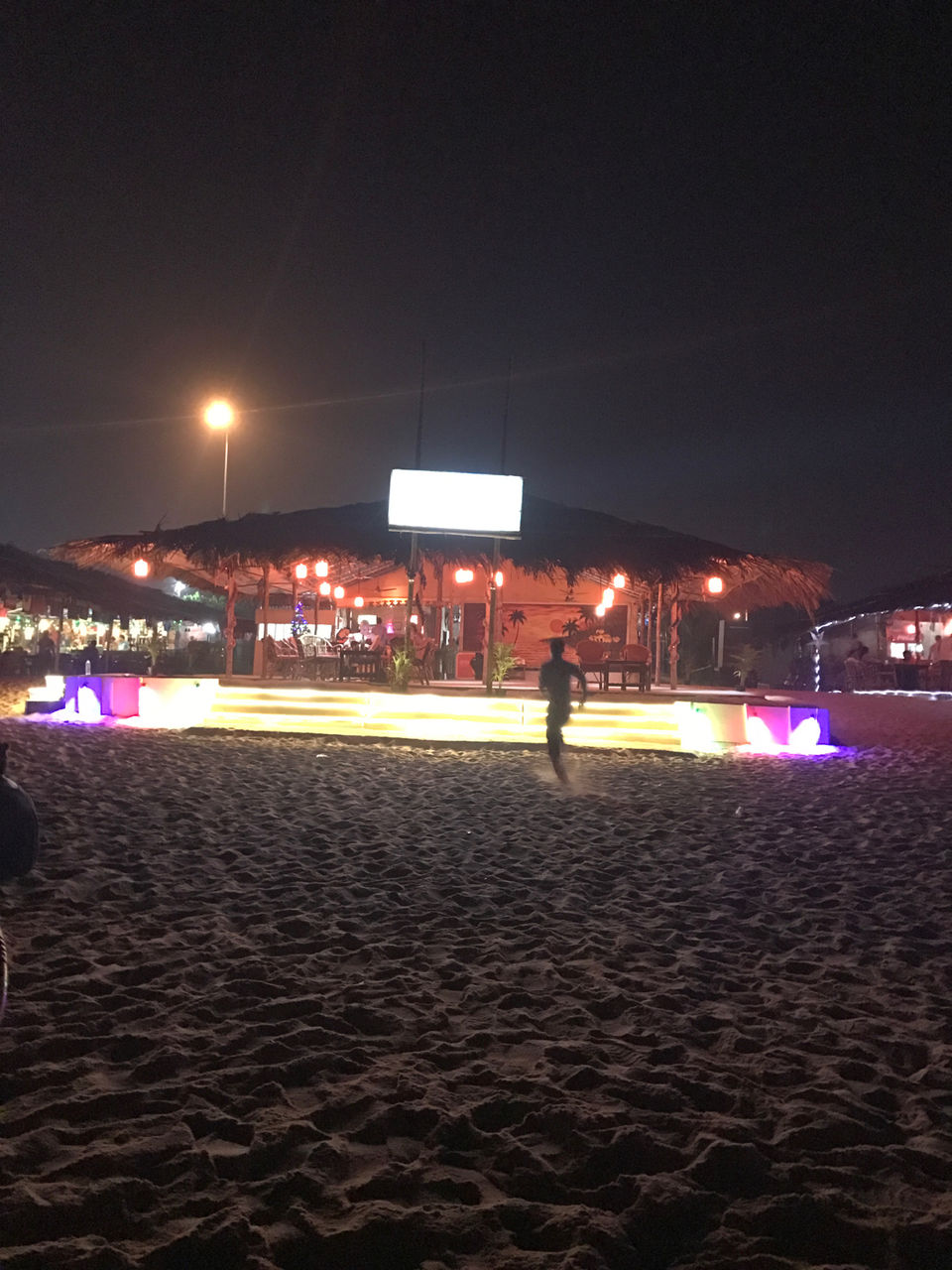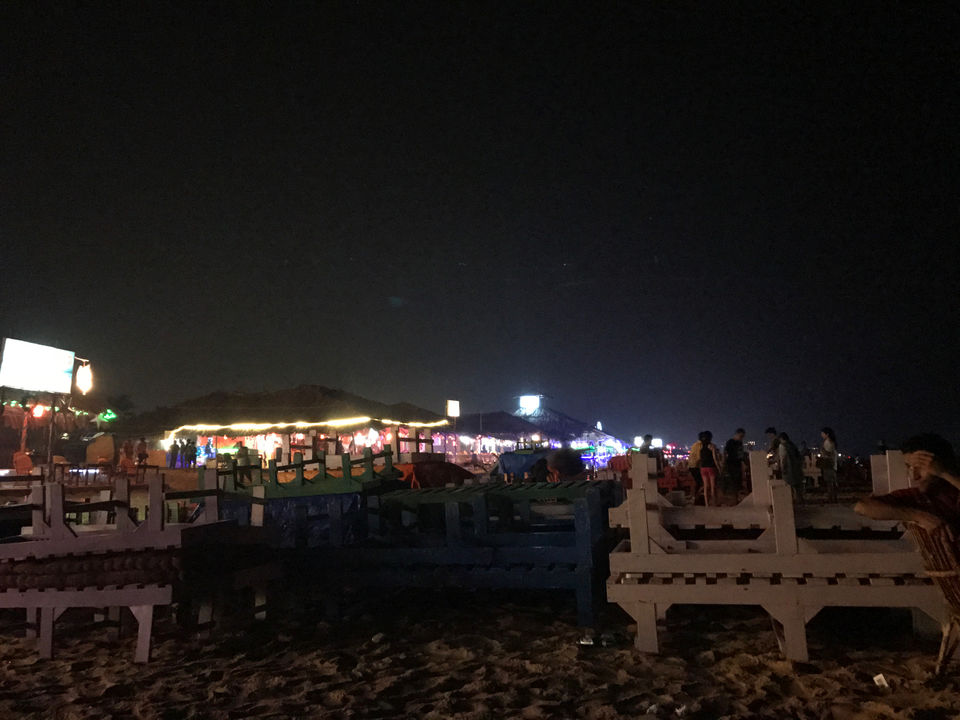 Breakfast near swimming pool is enough good event to start the day. Knowing that it's a peak time and whole north India is here we took our funky towel map and found farthest beach in north. Arambol.
We three me, my wife and three year daughter took our classic rented Vespa and started 25km journey through the streets of India's most beautiful state. Many travellers around the world are here to enjoy last day of the year.
We reach arambol beach passing through hills and rivers. It was crowded but not as baga and other beaches. So we took a sun bath bench in a shack. A beer and few dips in the Arabian sea to complete the effect of high. Peoples enjoying sea bath, sun bath, flying drones, para gliding, playing in sand, eating, drinking, swimming. Whereas some fishermen not bothered were pushing boat into sea.
We ordered crab and shack guy brought live crab with price tag. When it came as a food it has amazingly satisfied our appetite. some more beers and some more swimming in sea made the day. And as beach got more crowded we went another less known but beautiful beach. Mandrem.
We went down the hill and crossed the wooden bridge and explored the mandrem beach. Few shack were there and cook was amazing Goan lady who promised us to serve sardine fish in Goan curry. We loved it with couple of beer.
The sun started to set down for last time in 2016. Para glider we're passing over us again and again. We were just enjoying sunset and food. Finally when sun went down, shack people arranged table and chairs for customers with candles. We took ride back to visit Arpora Saturday market. But we got stuck in traffic at baga than at club cabana. But market was amazing. Indian and foreigner had shops in this market and you will find many nice stuff here. From bong to spices, clothes to artifacts and food.
Being new year eve every where was jammed, beaches were crowded. Finally we went to condolim beach as don't want to miss new year fire work. And ended up drinking couple of more beers.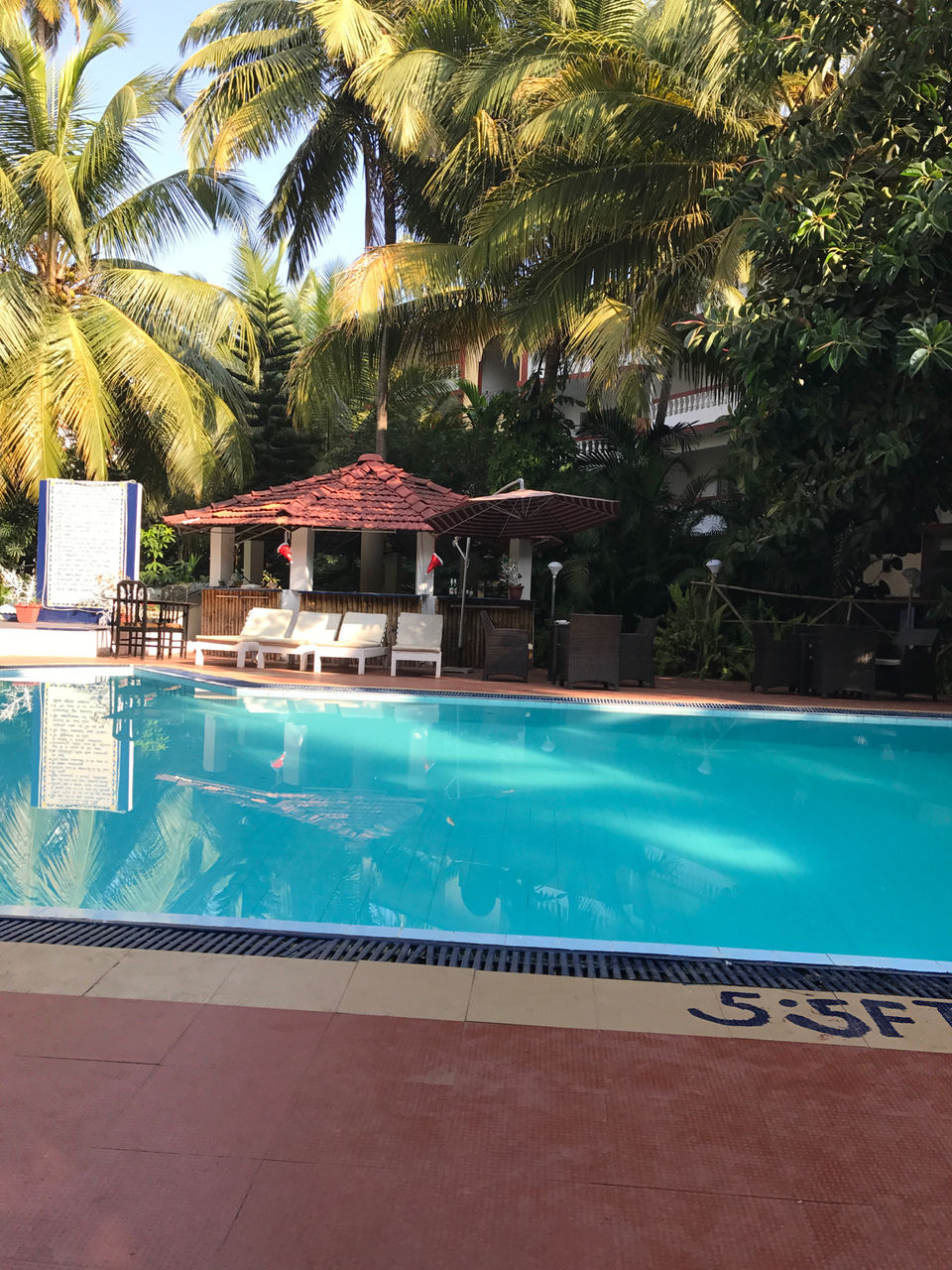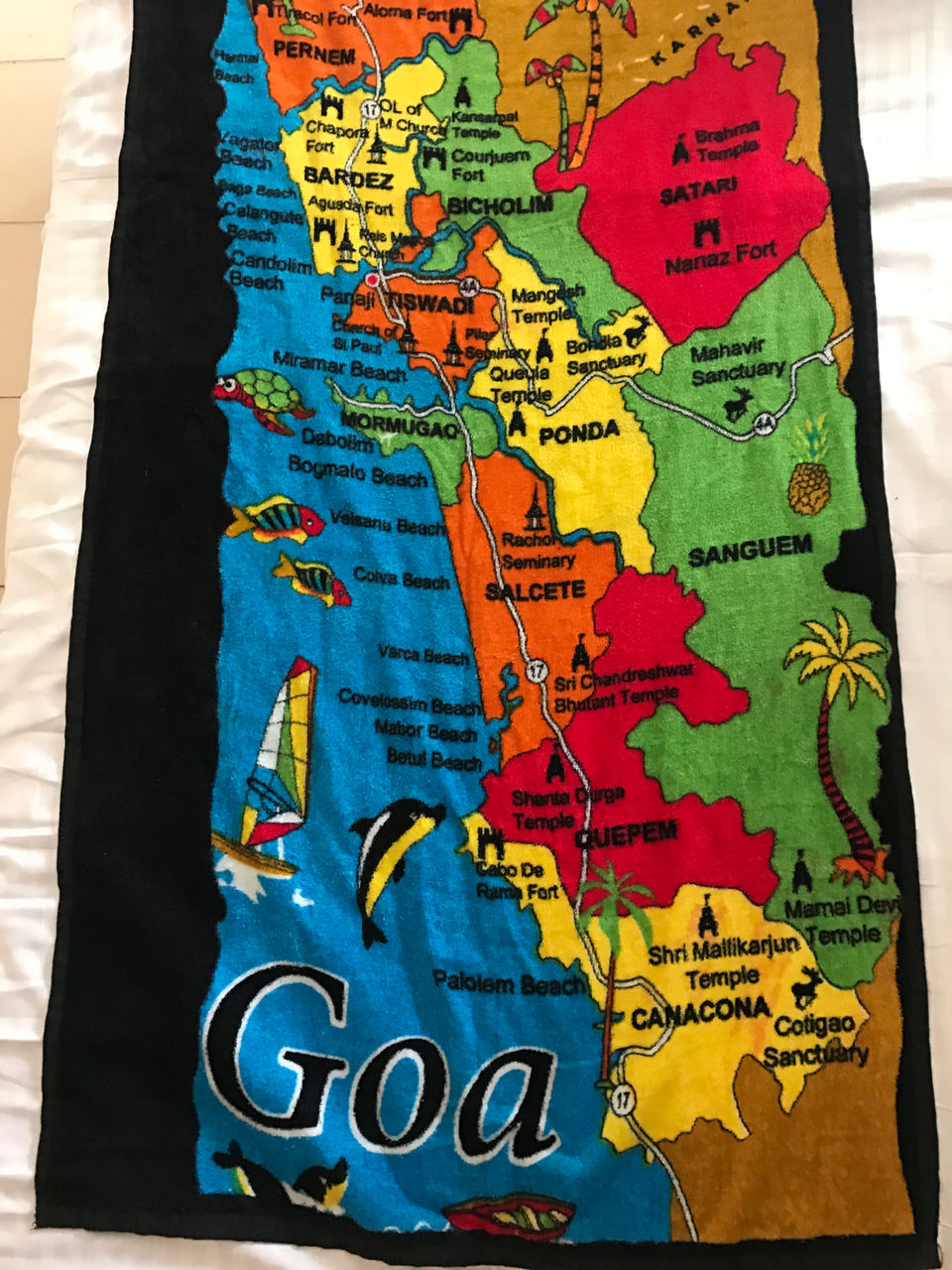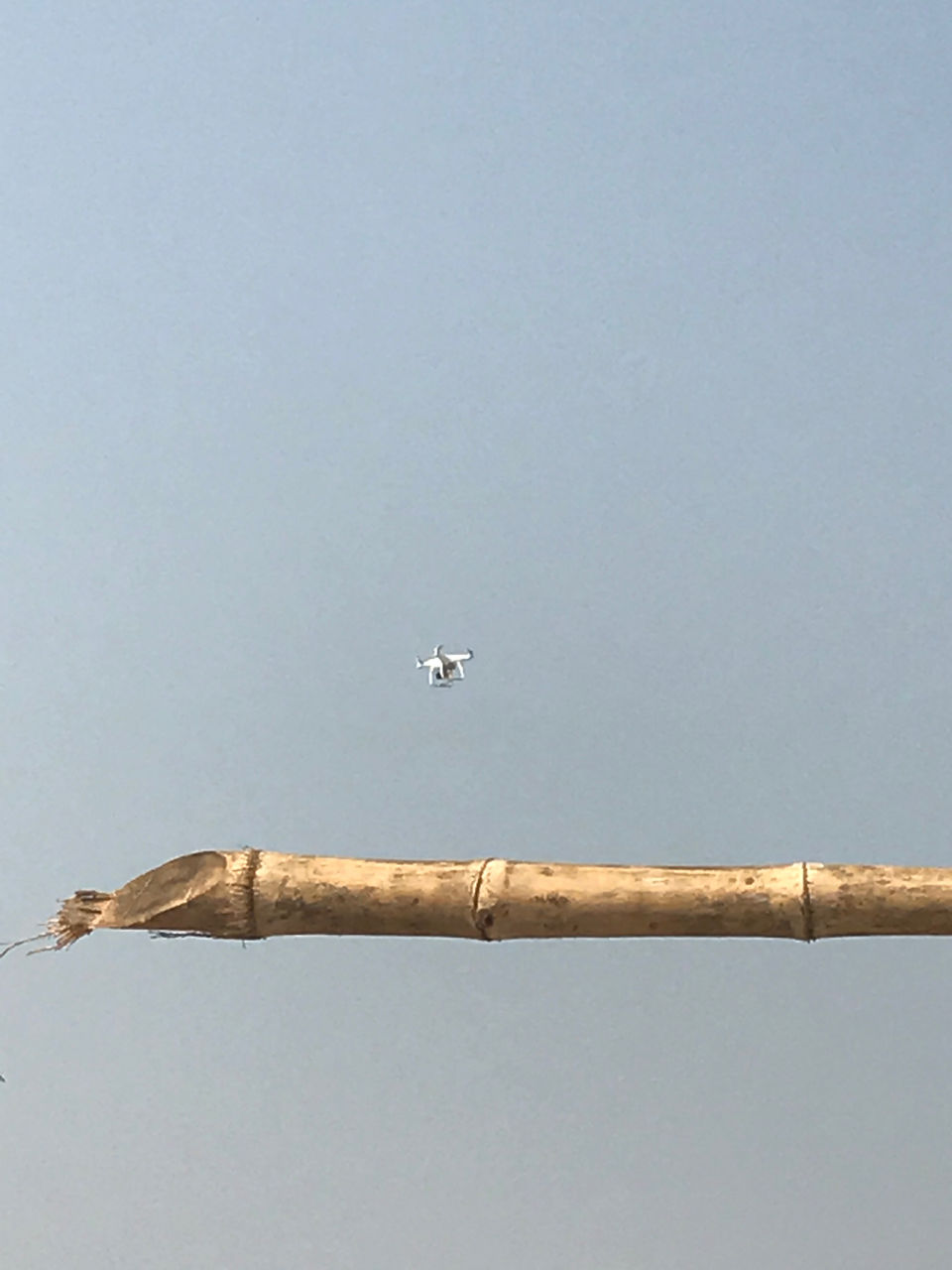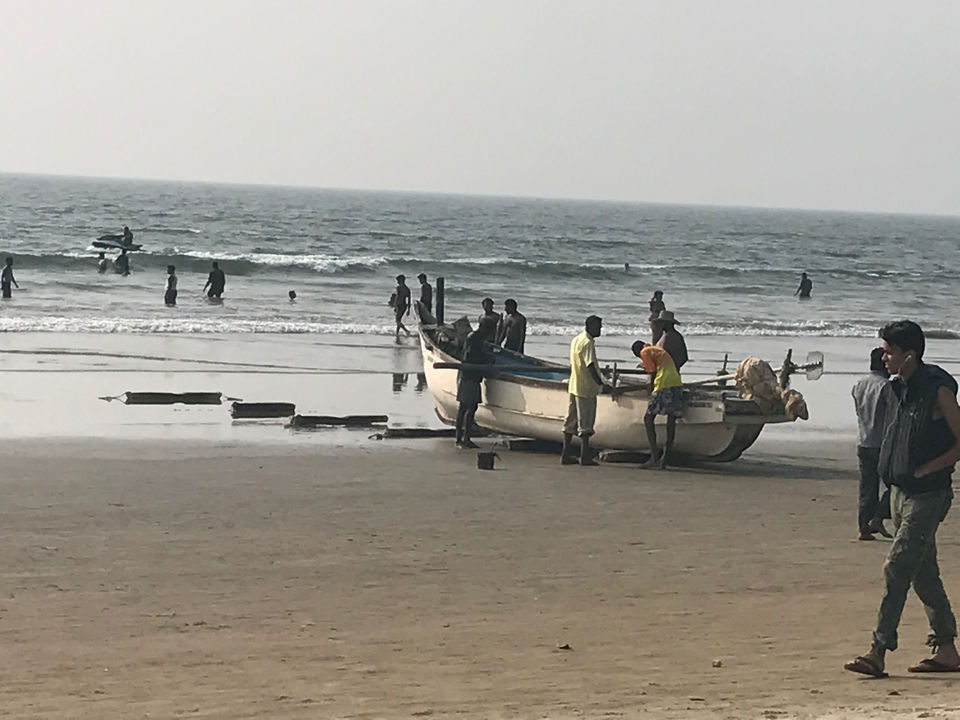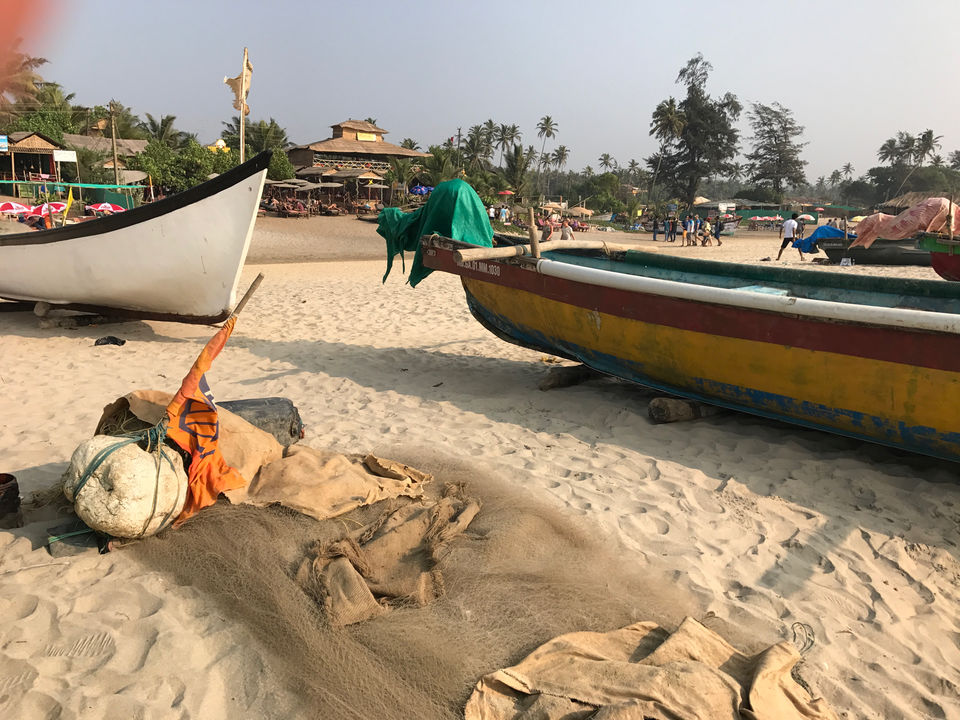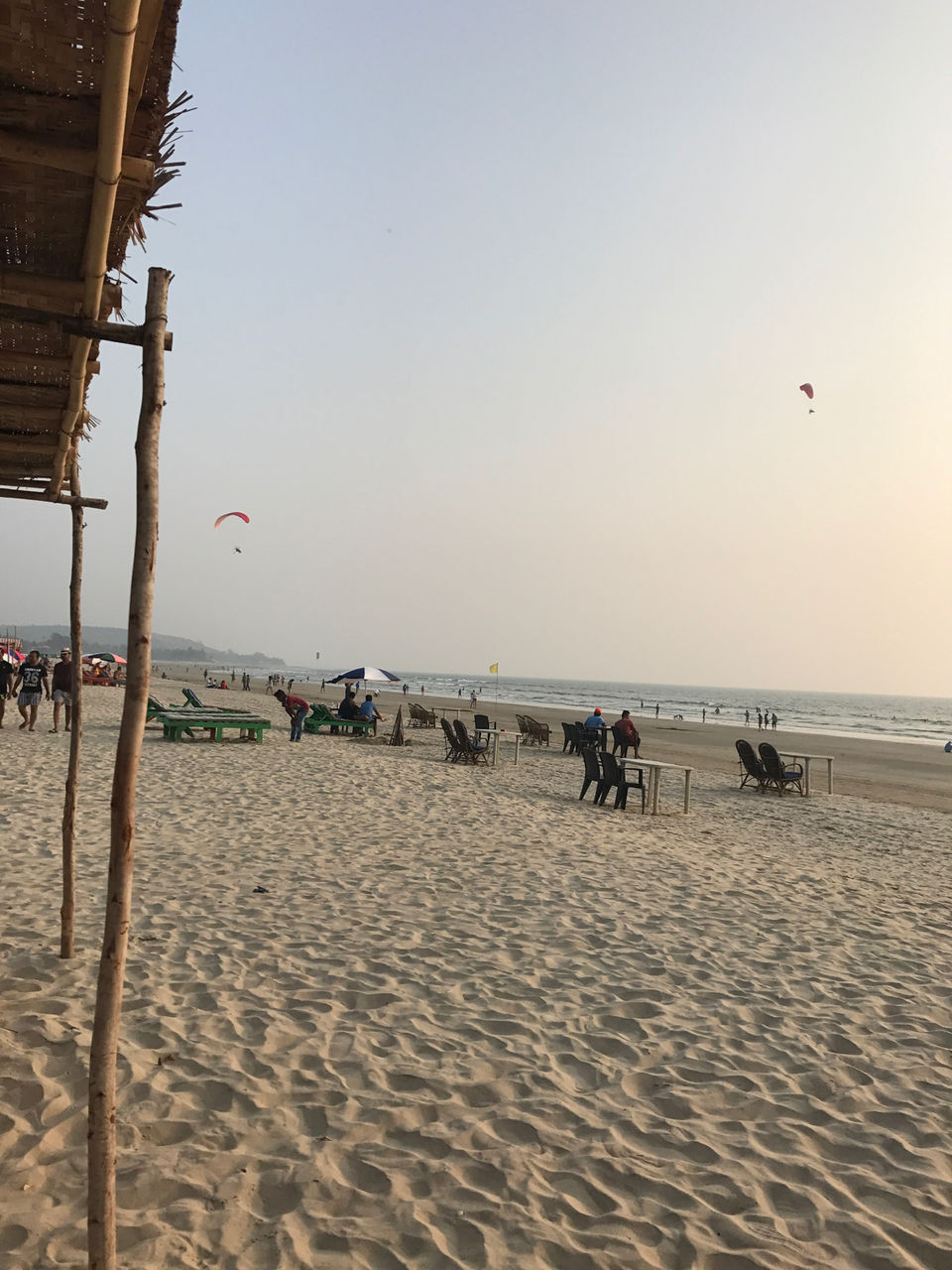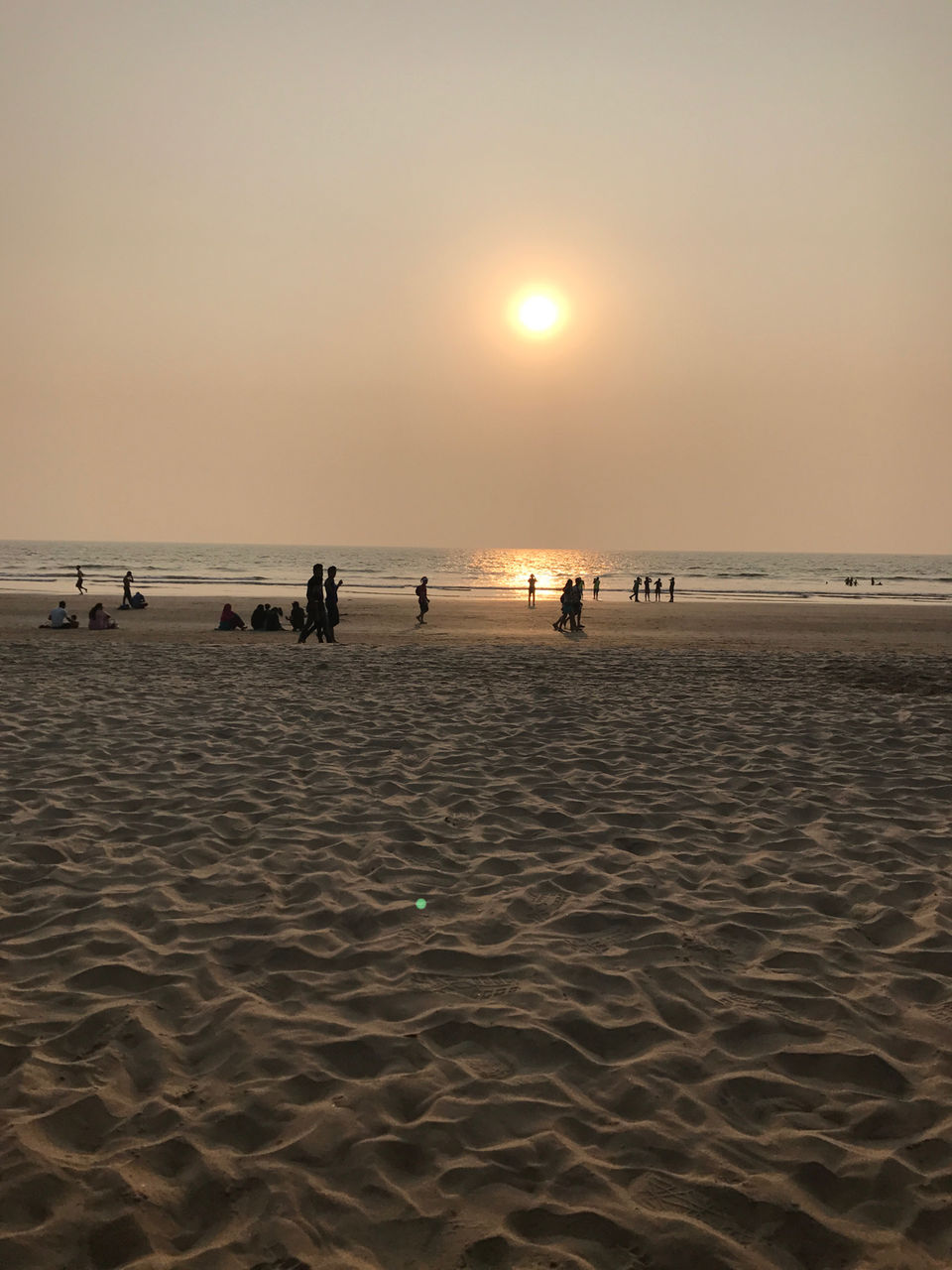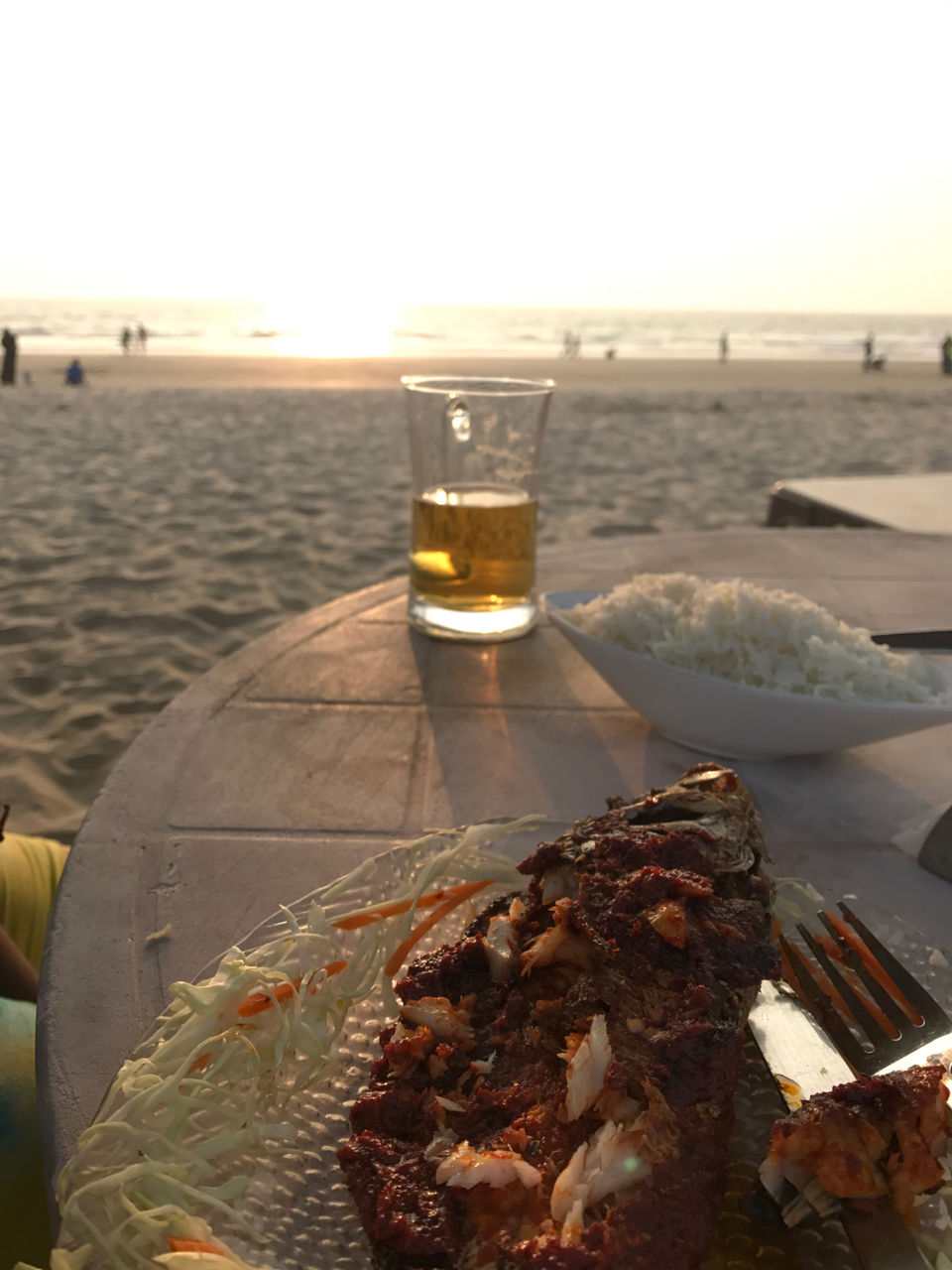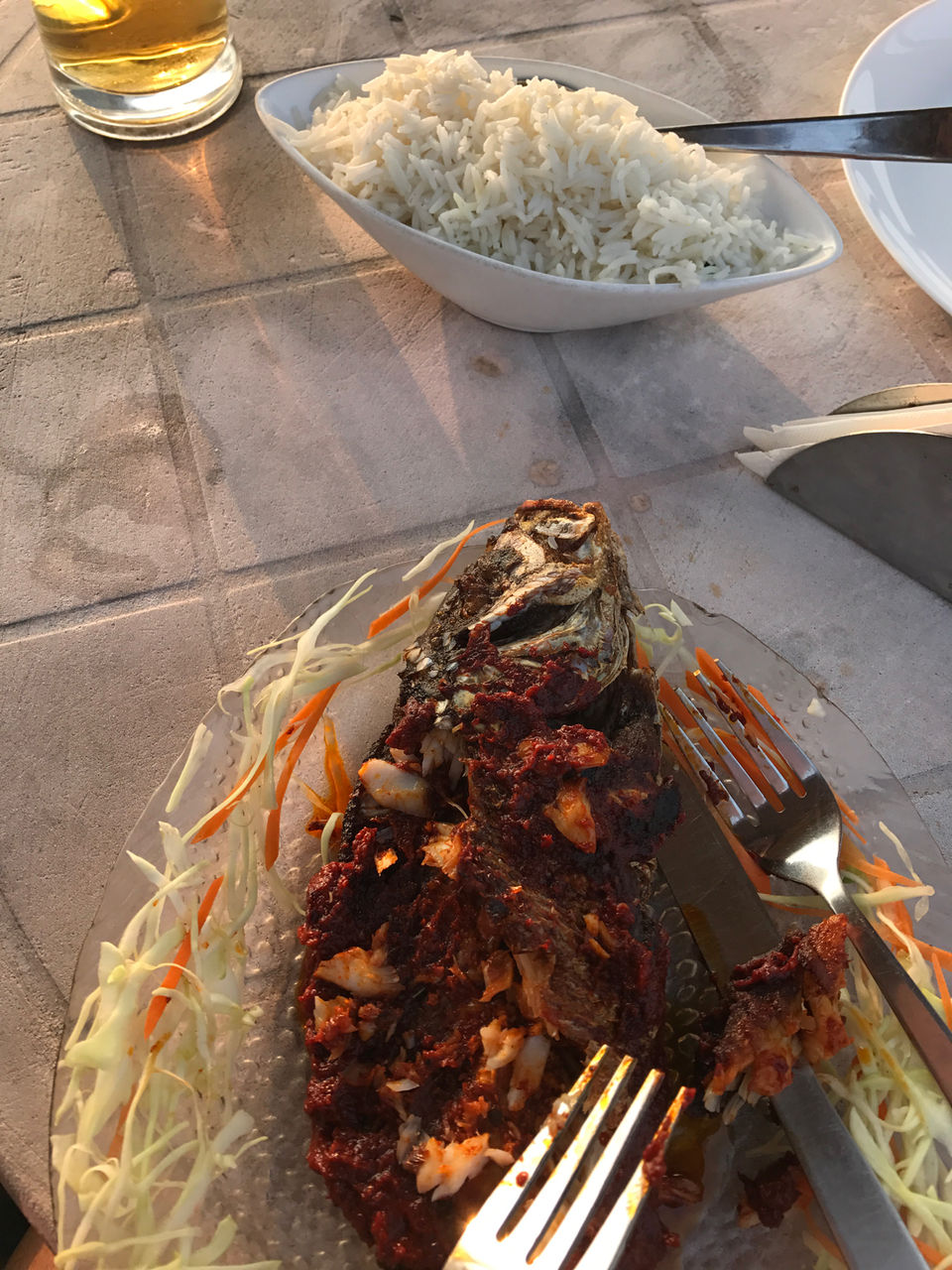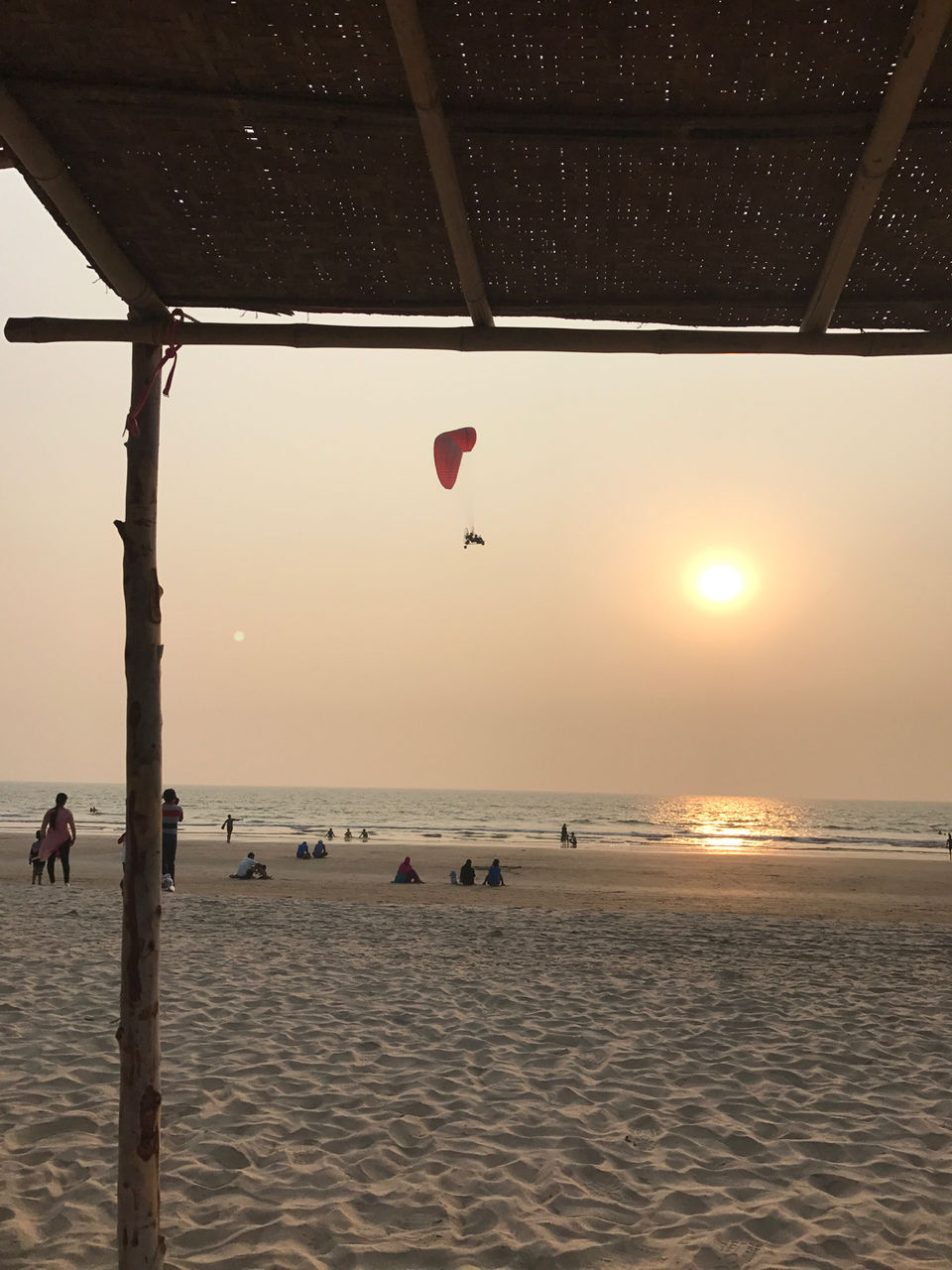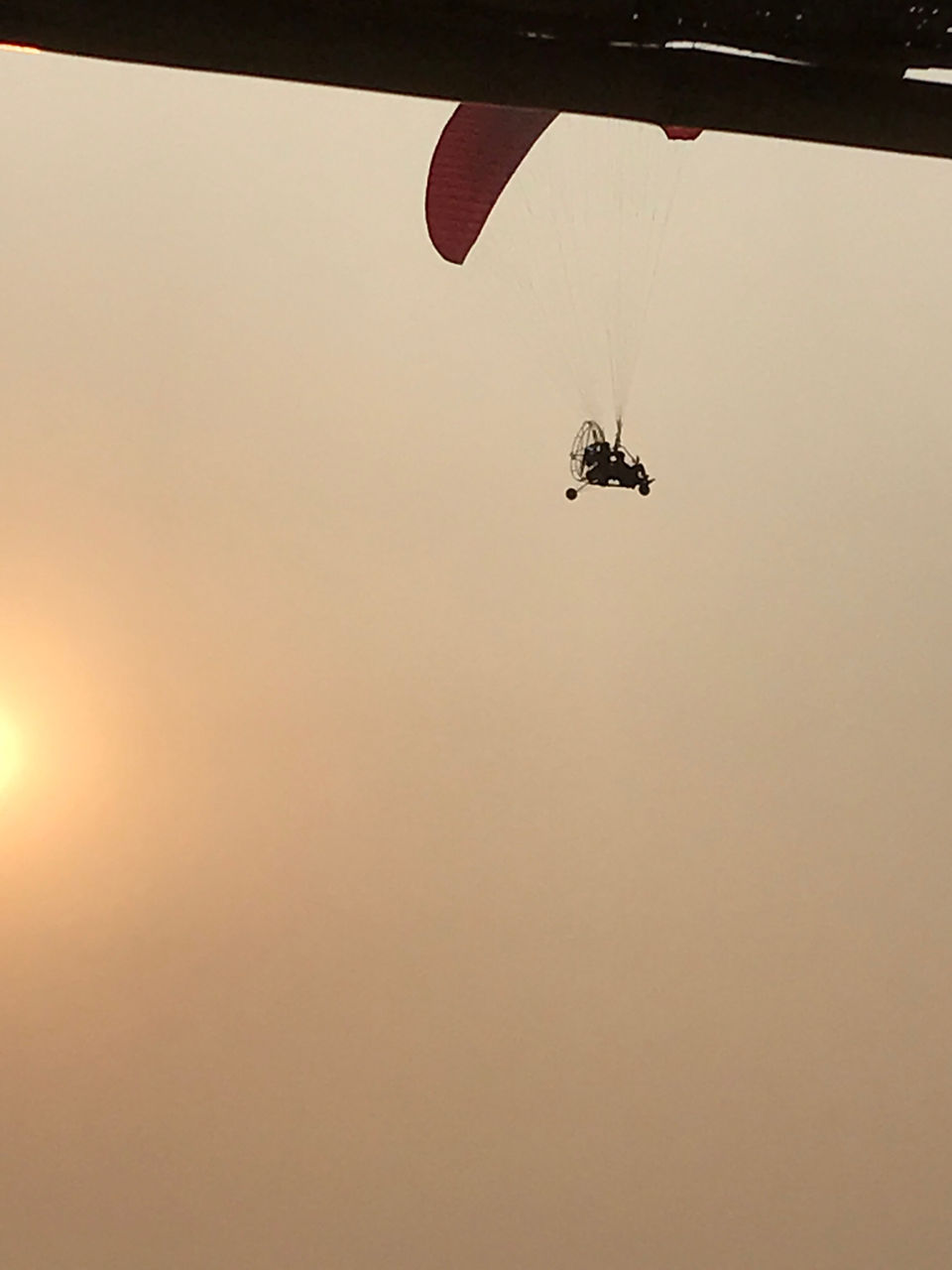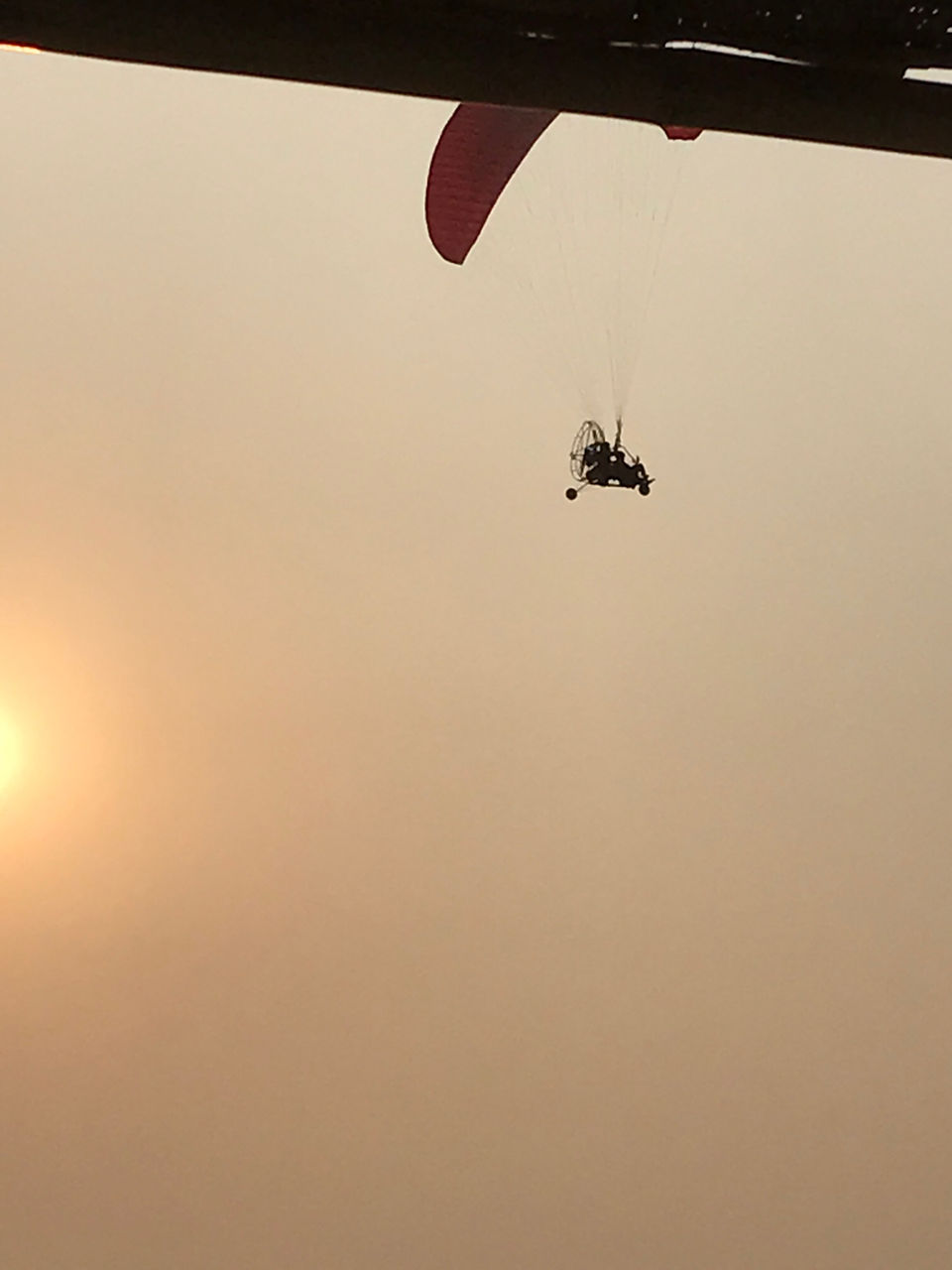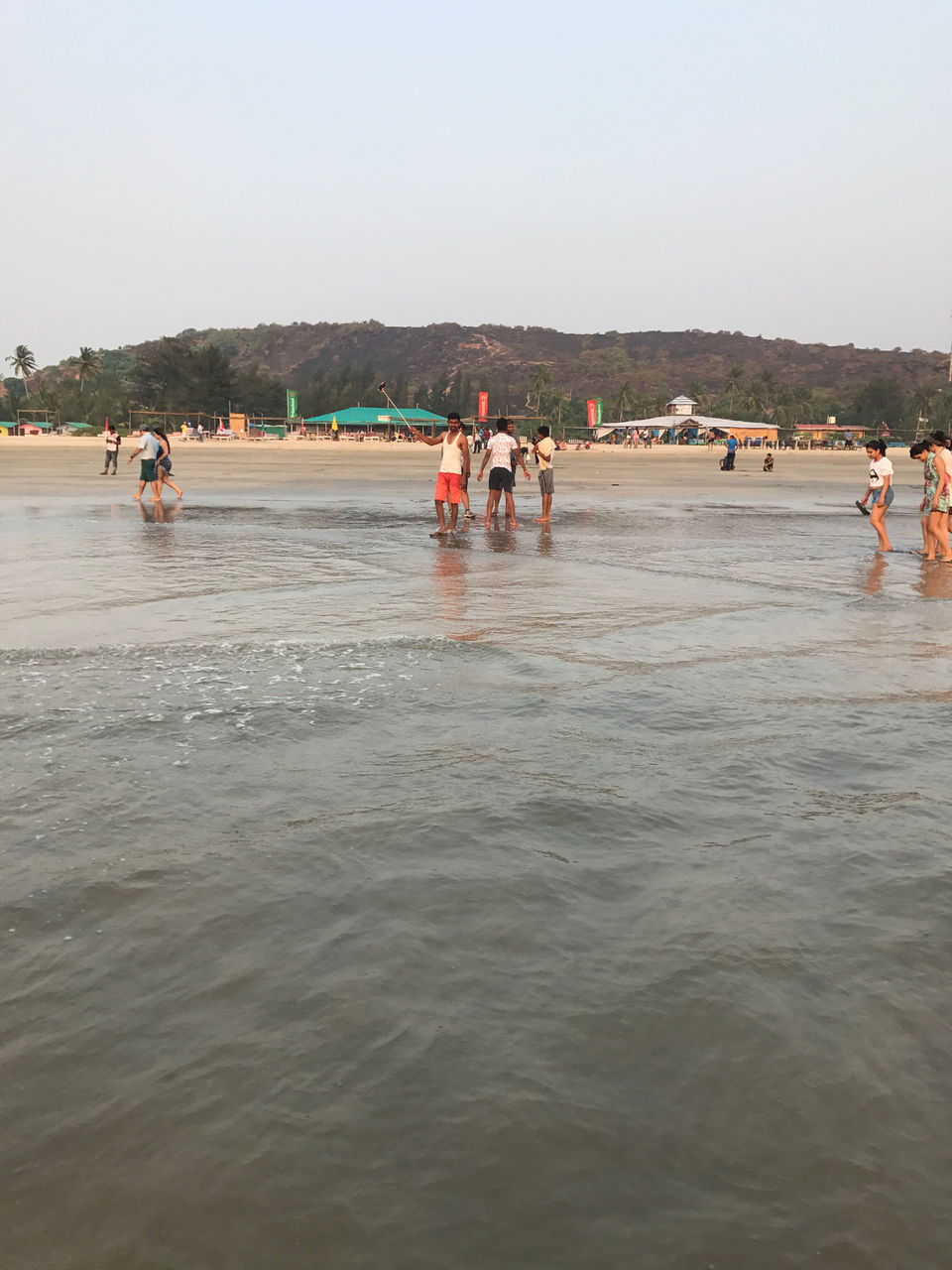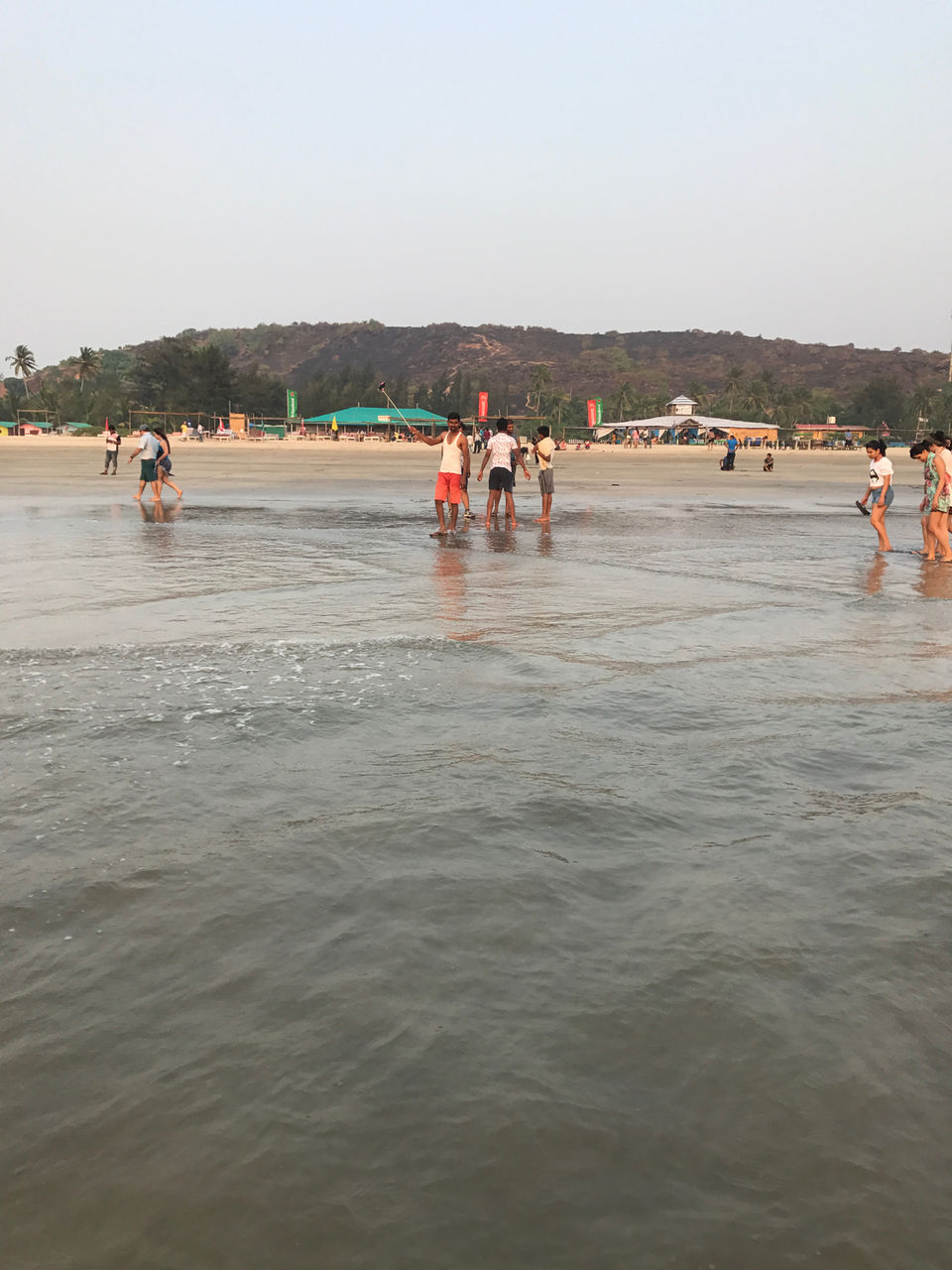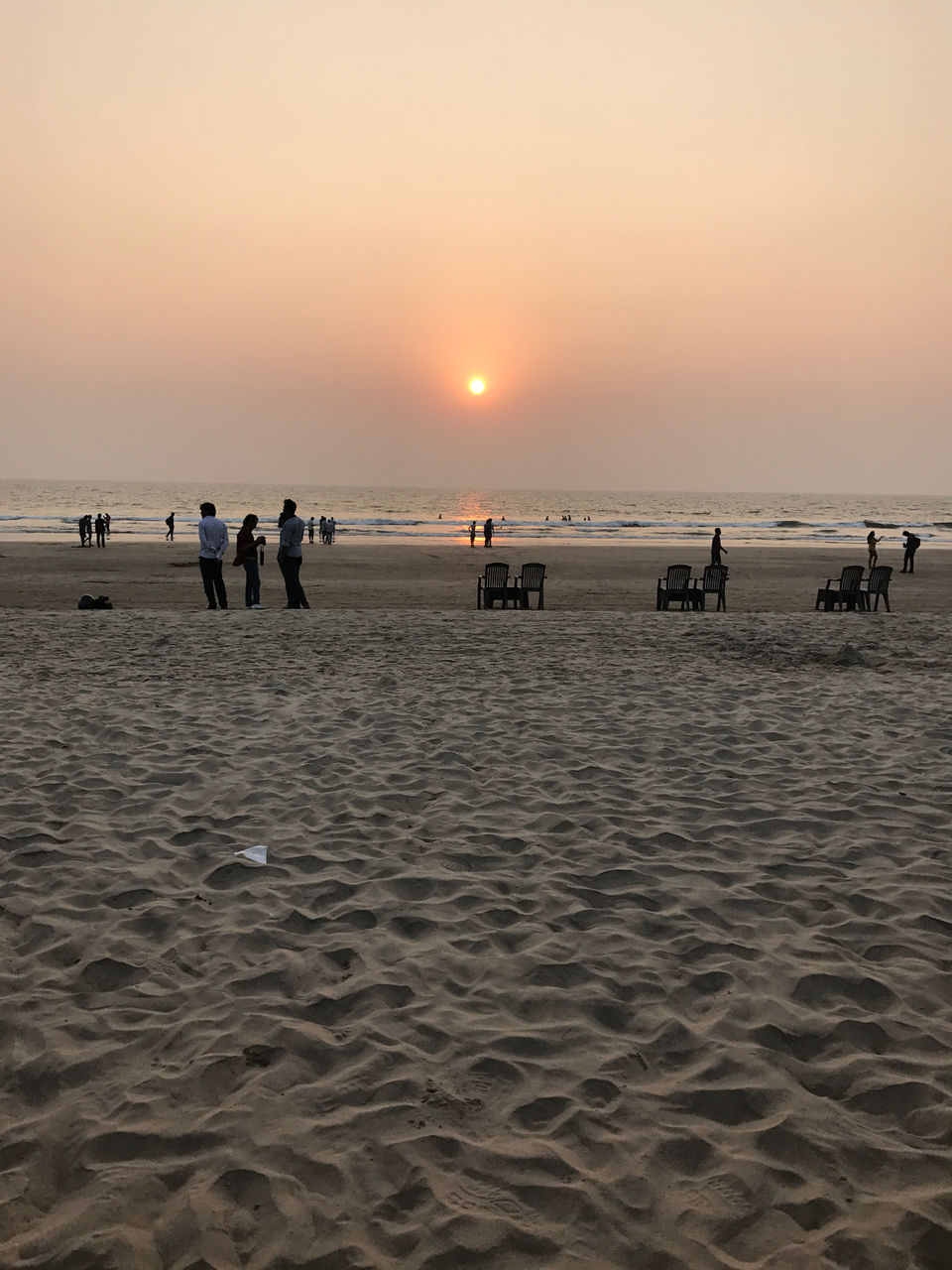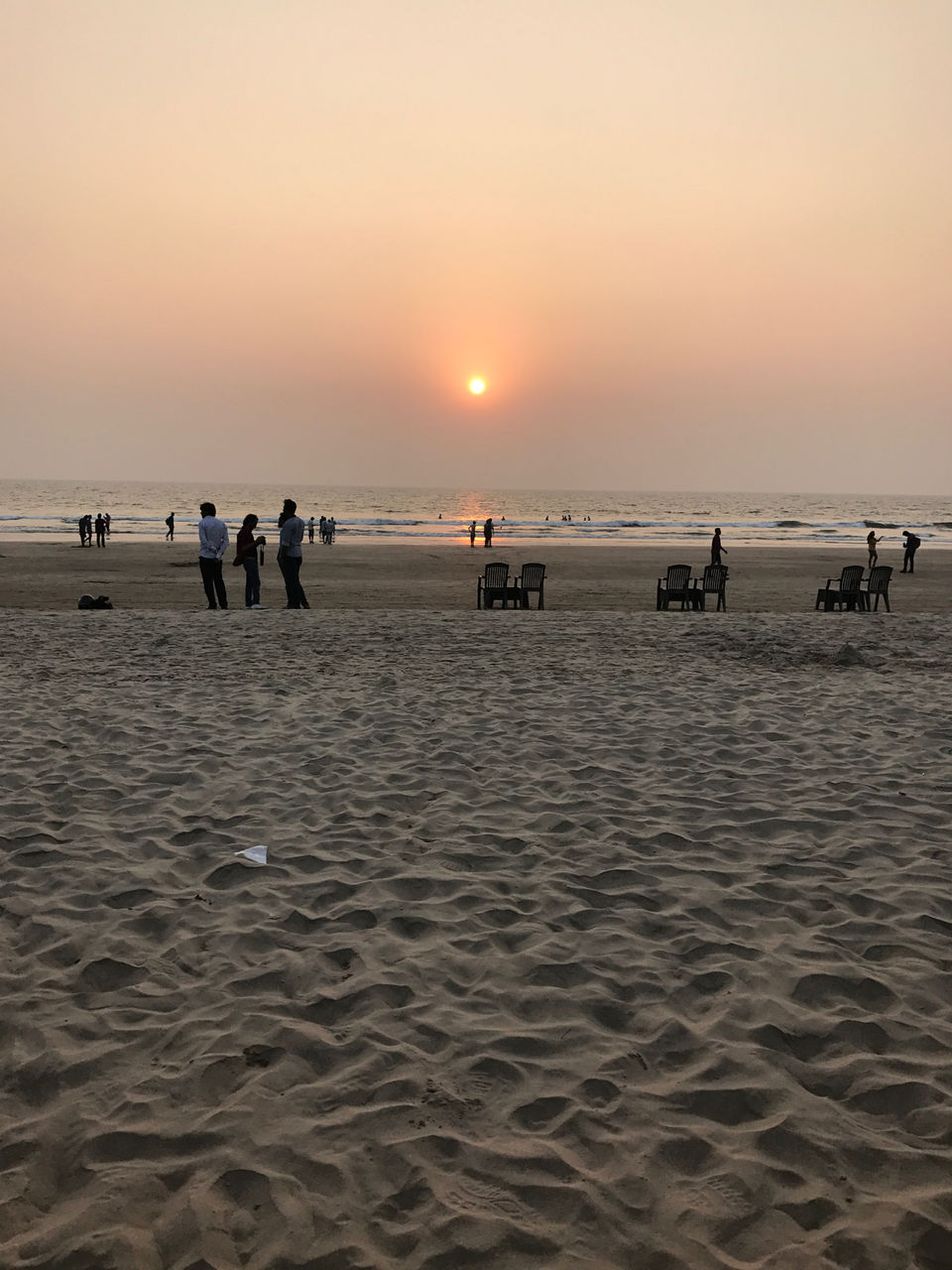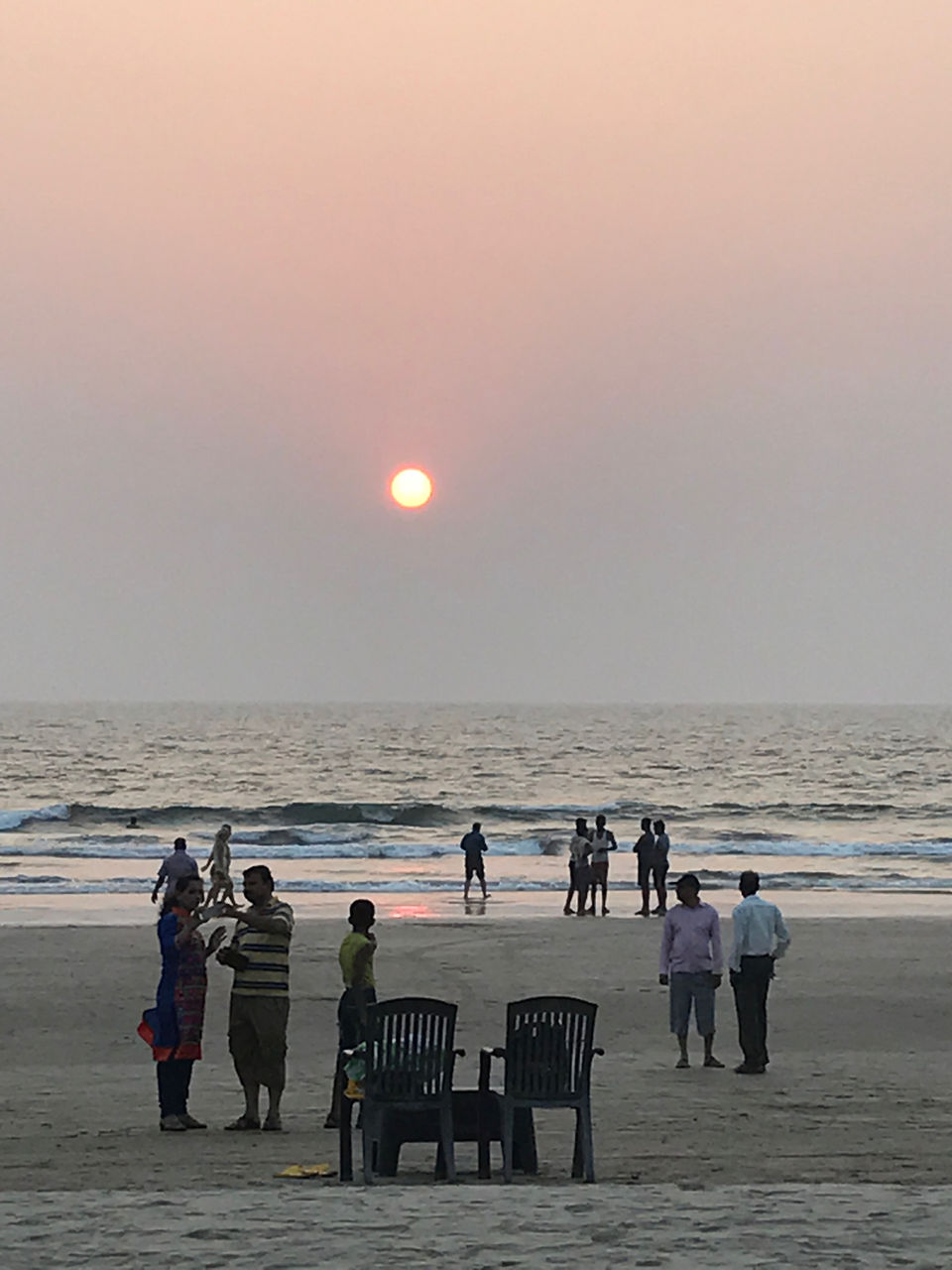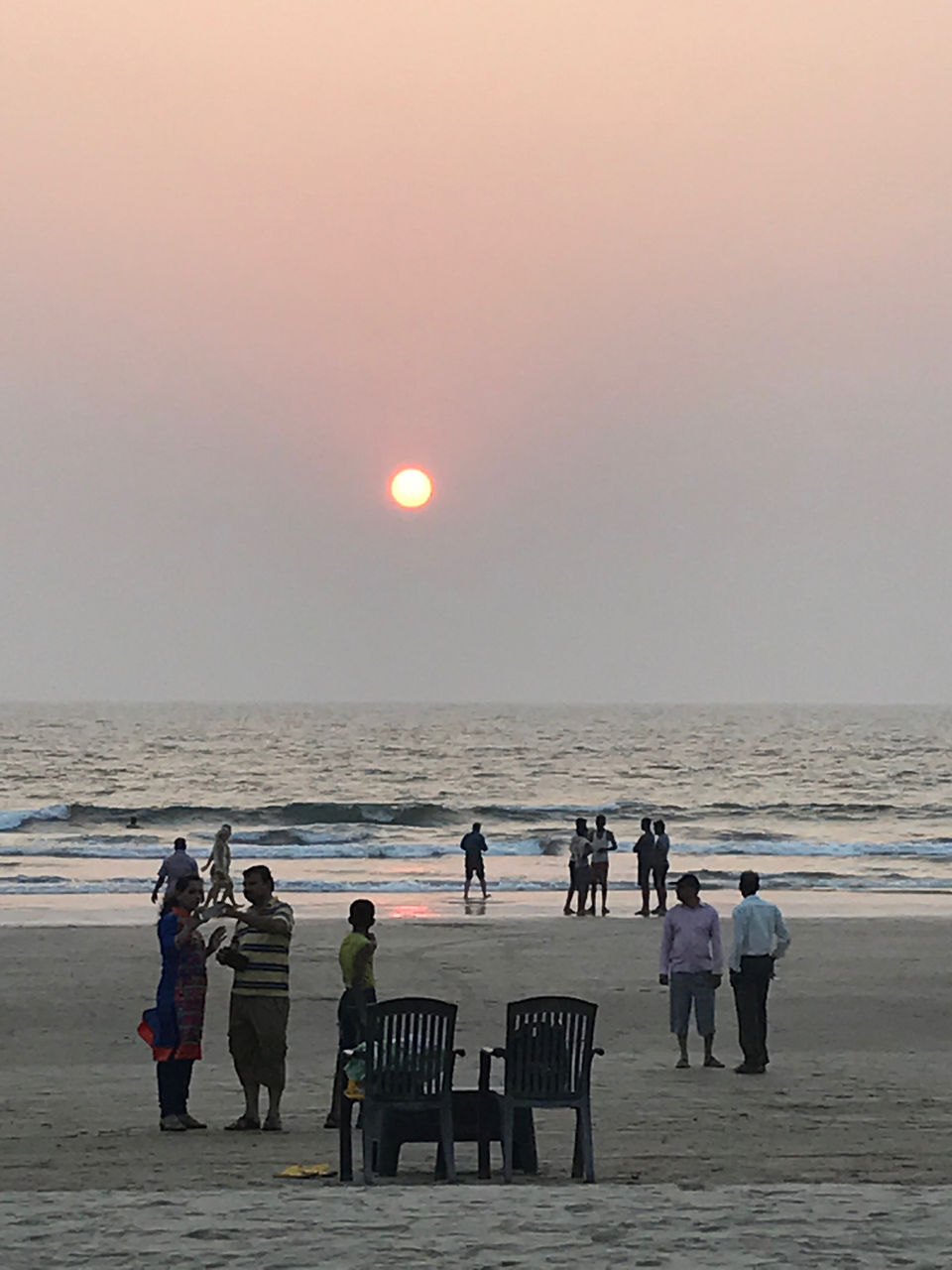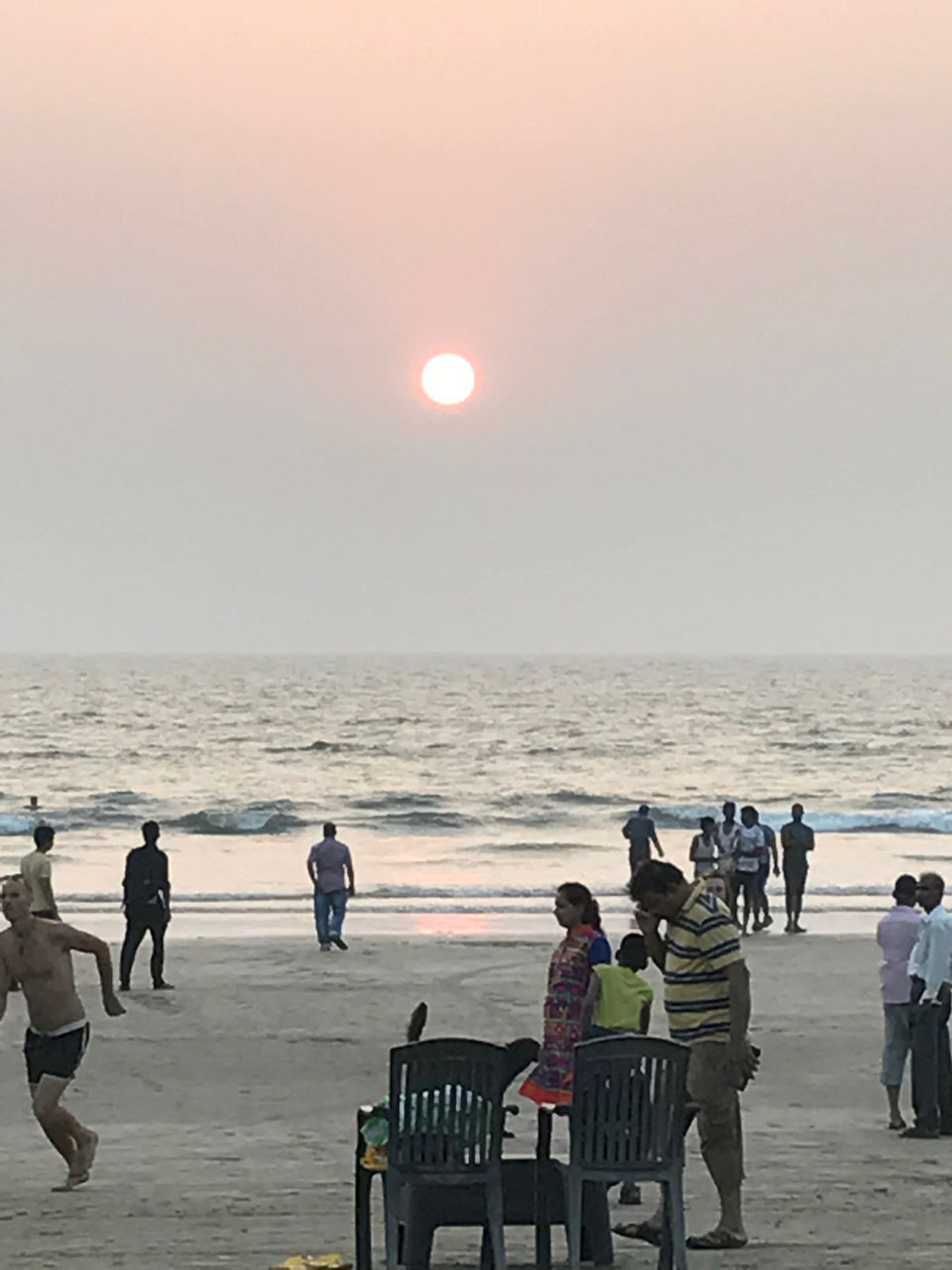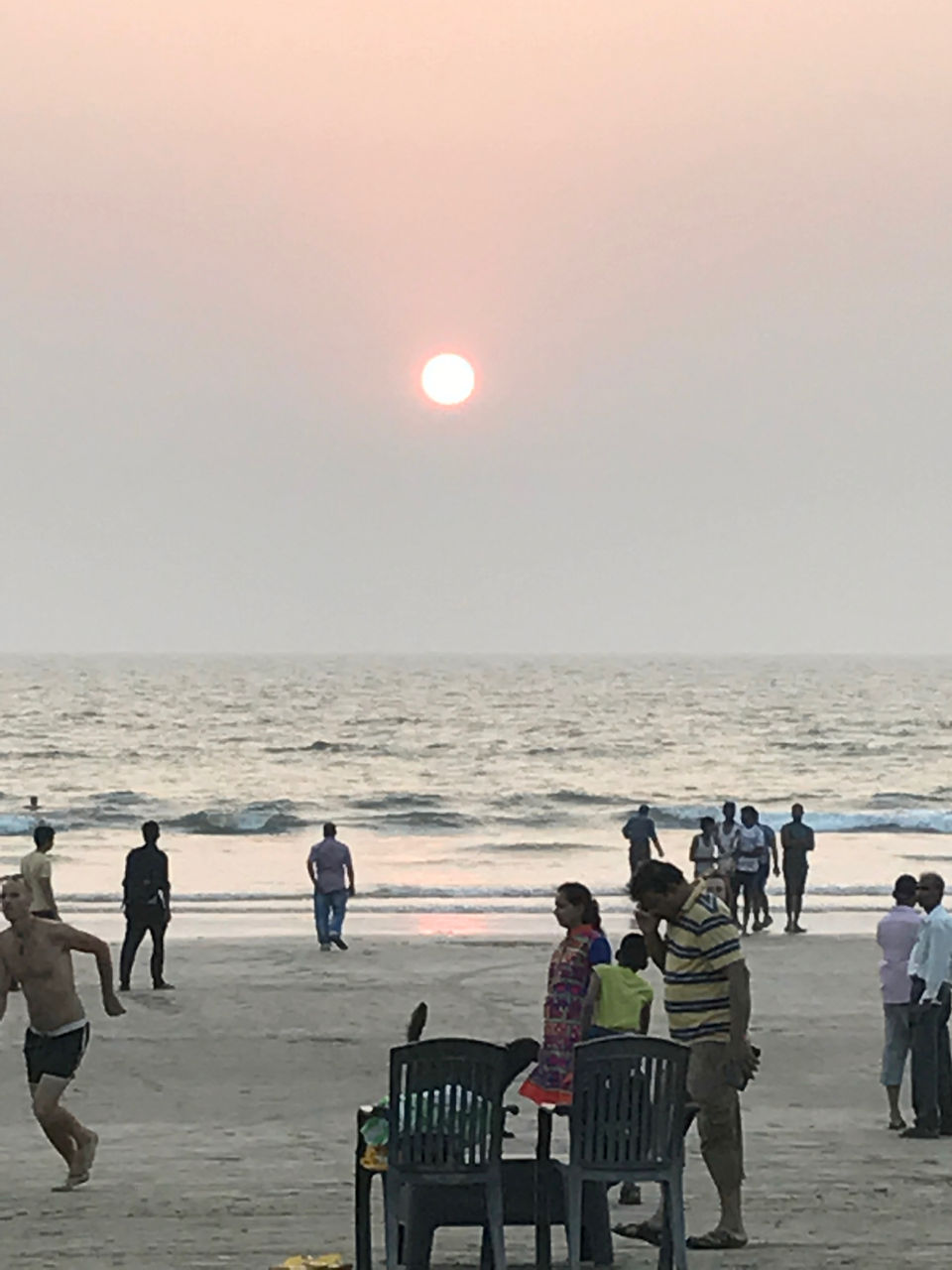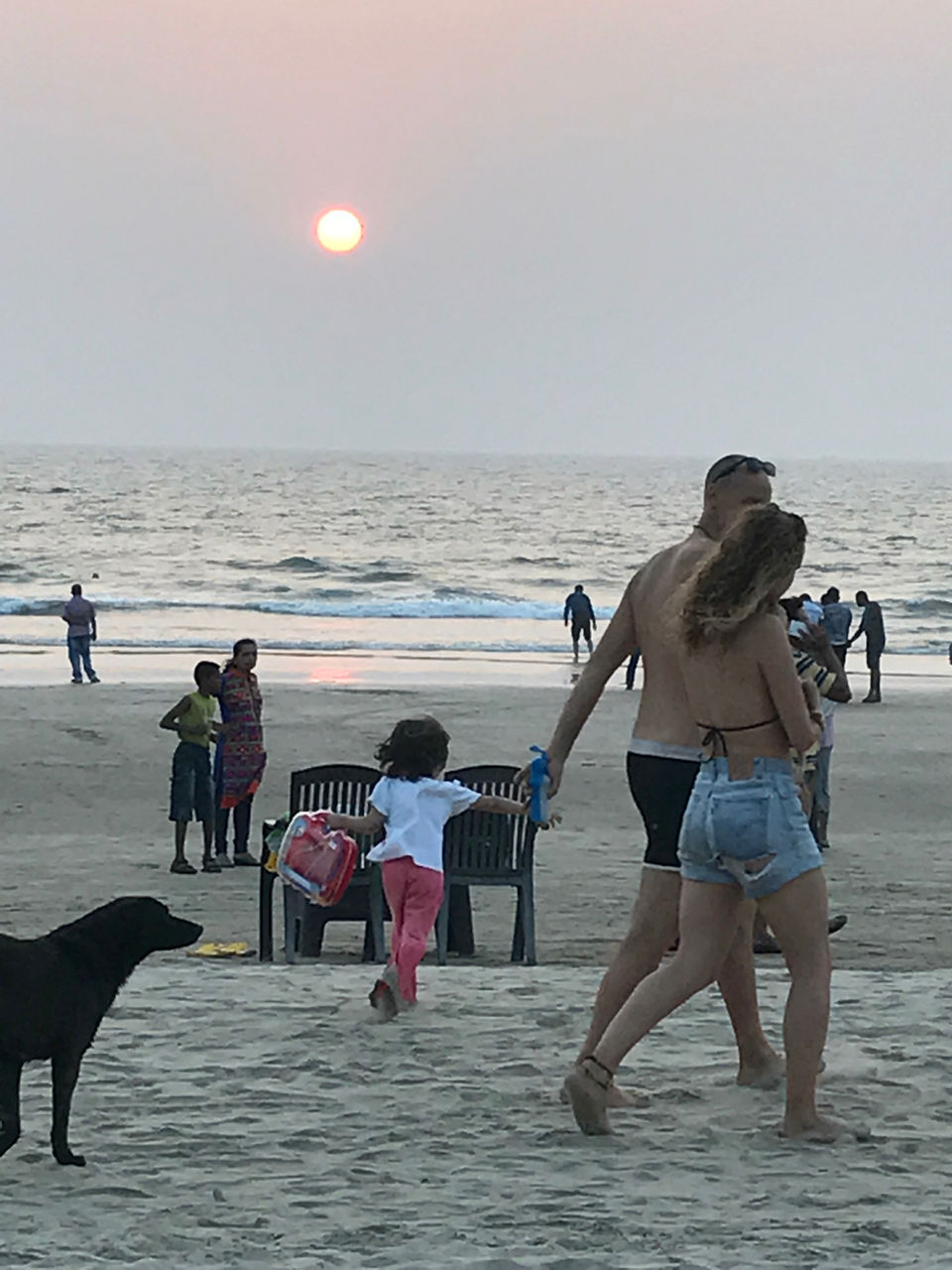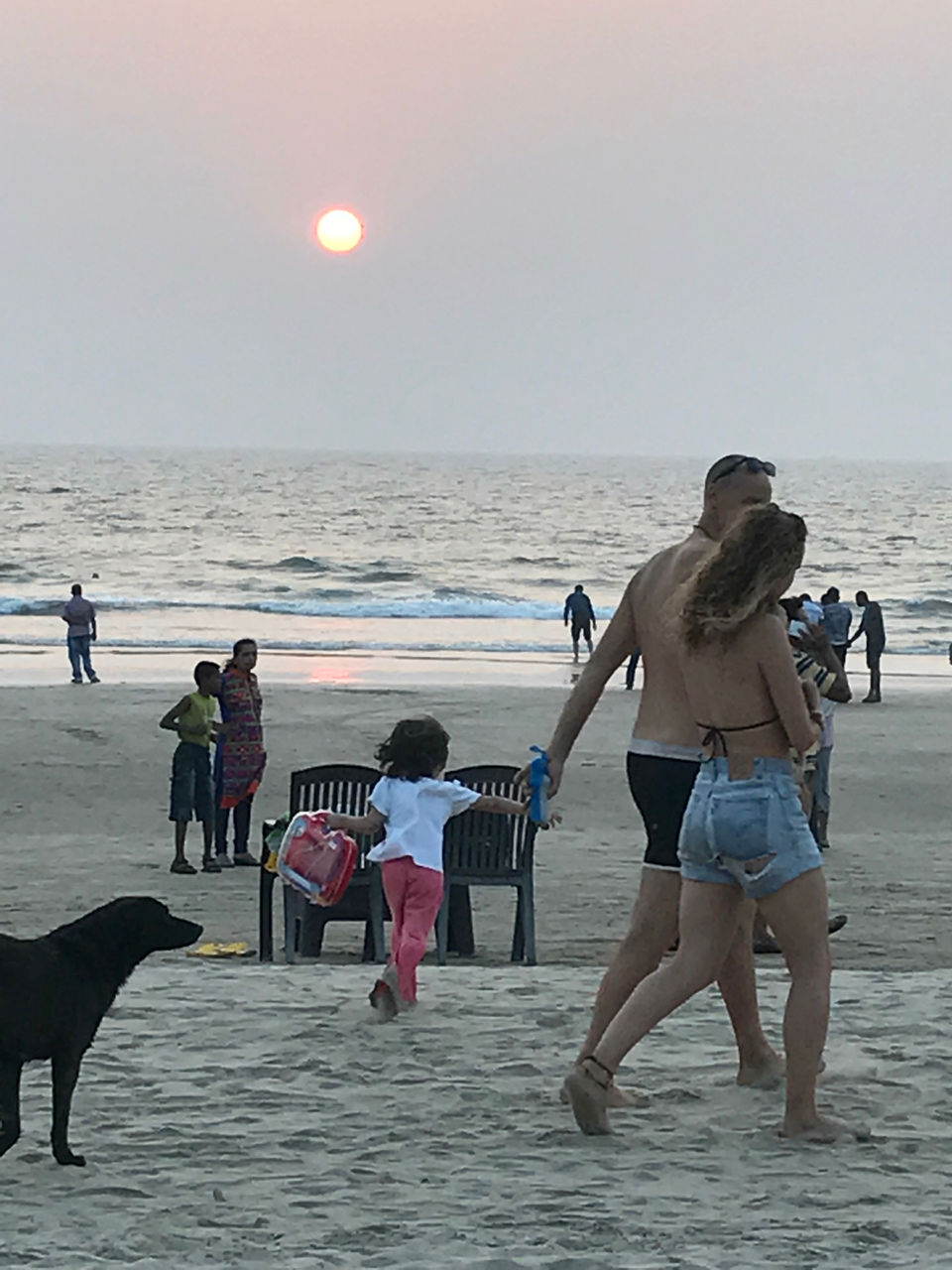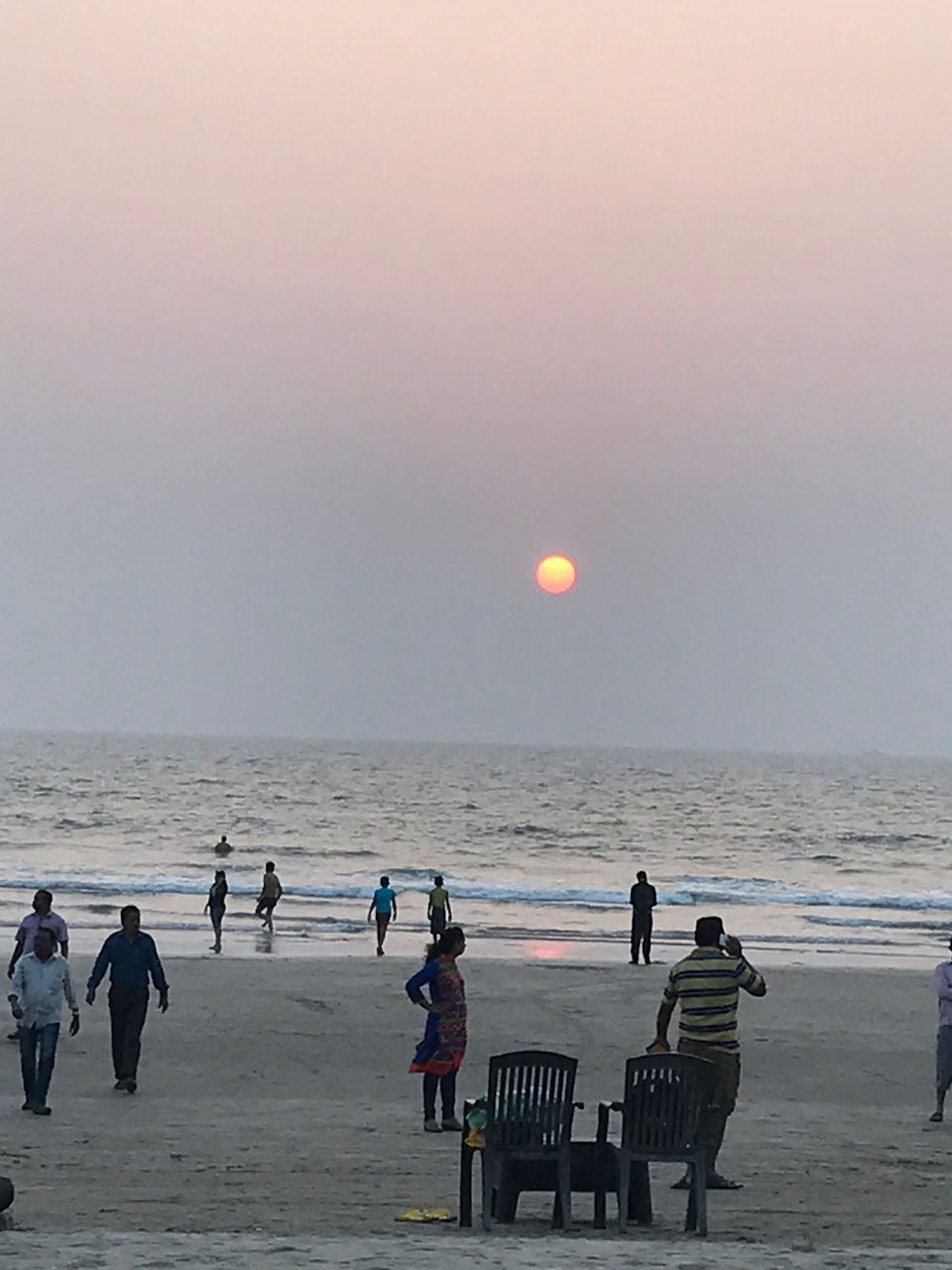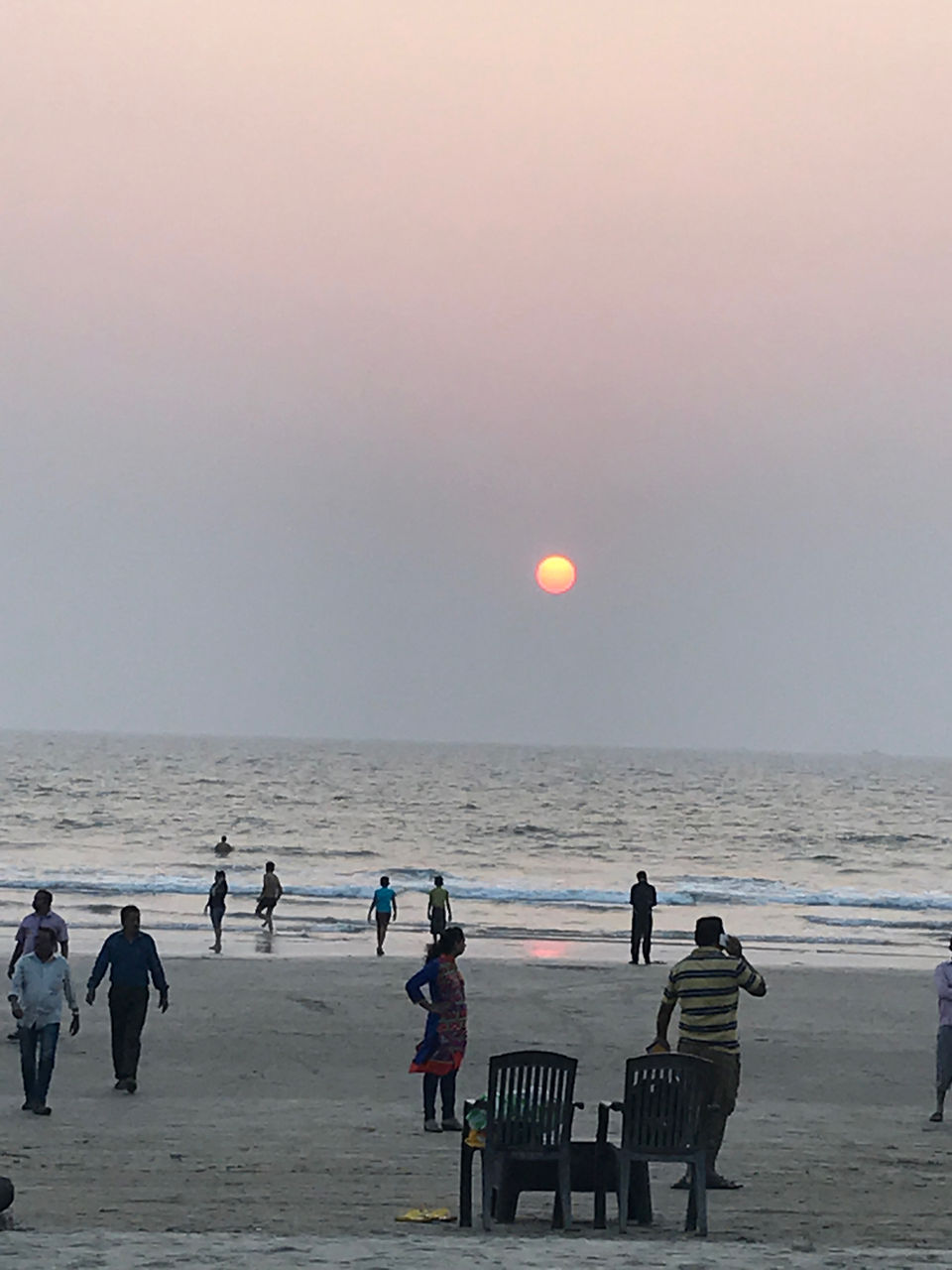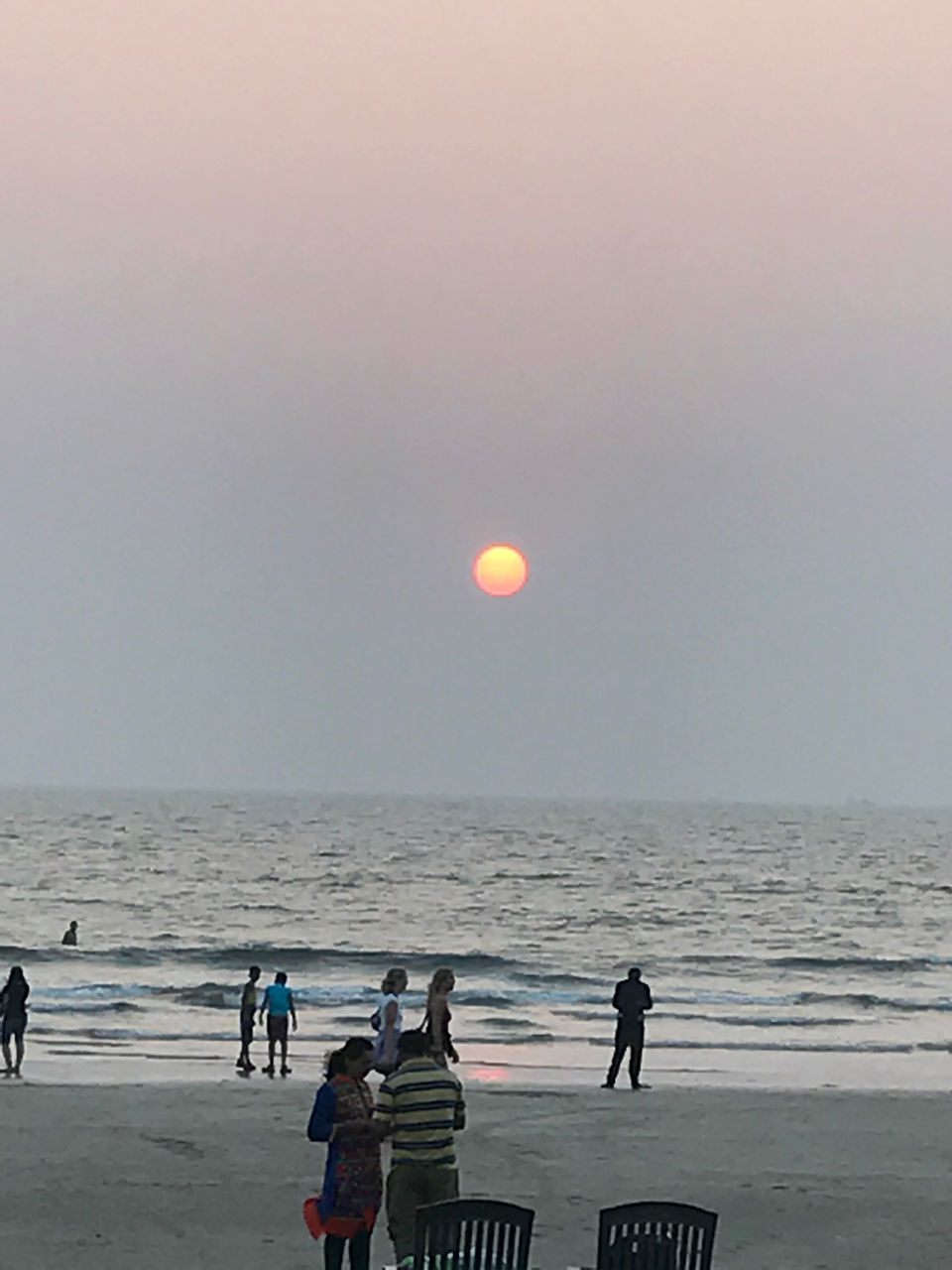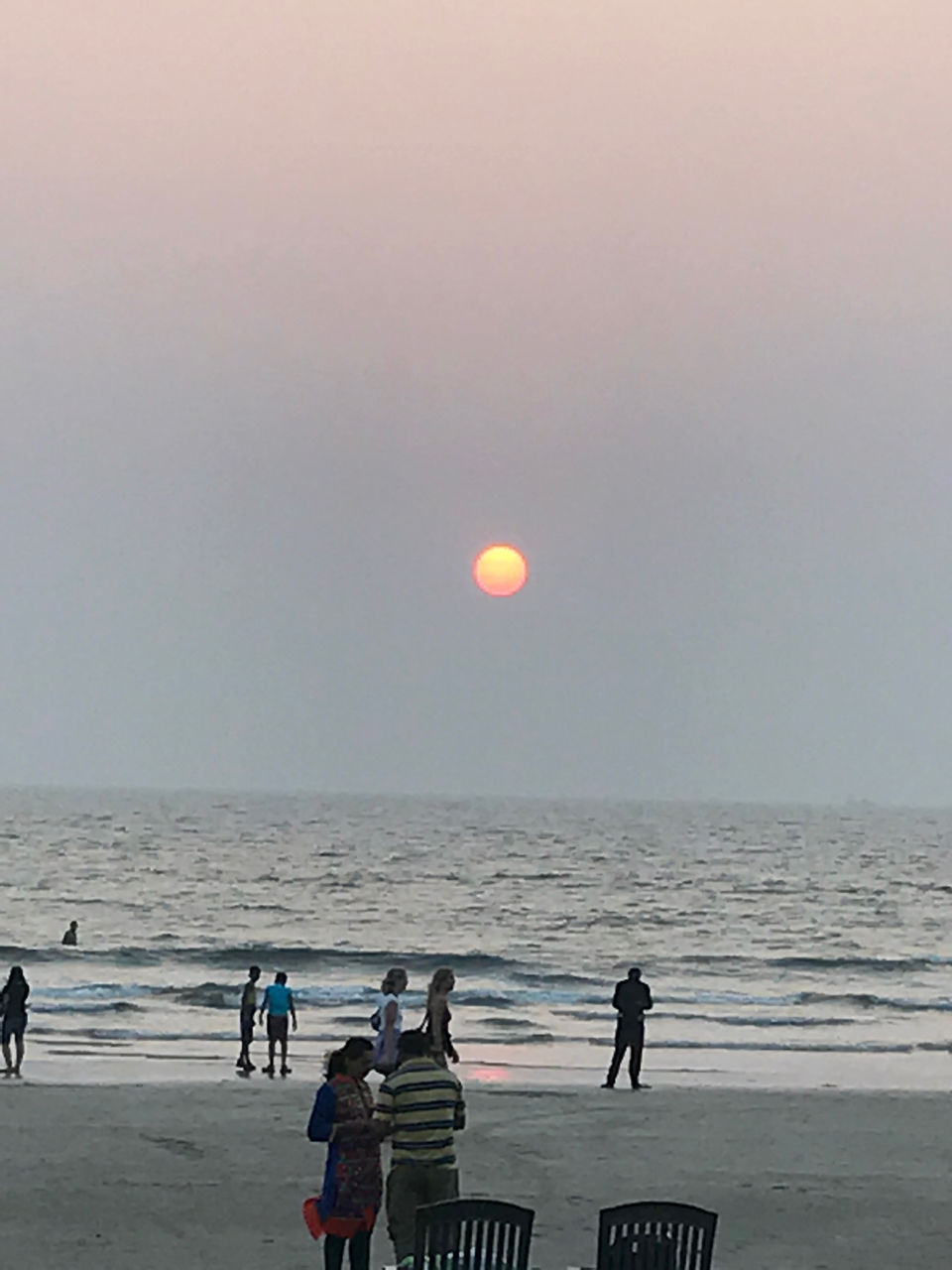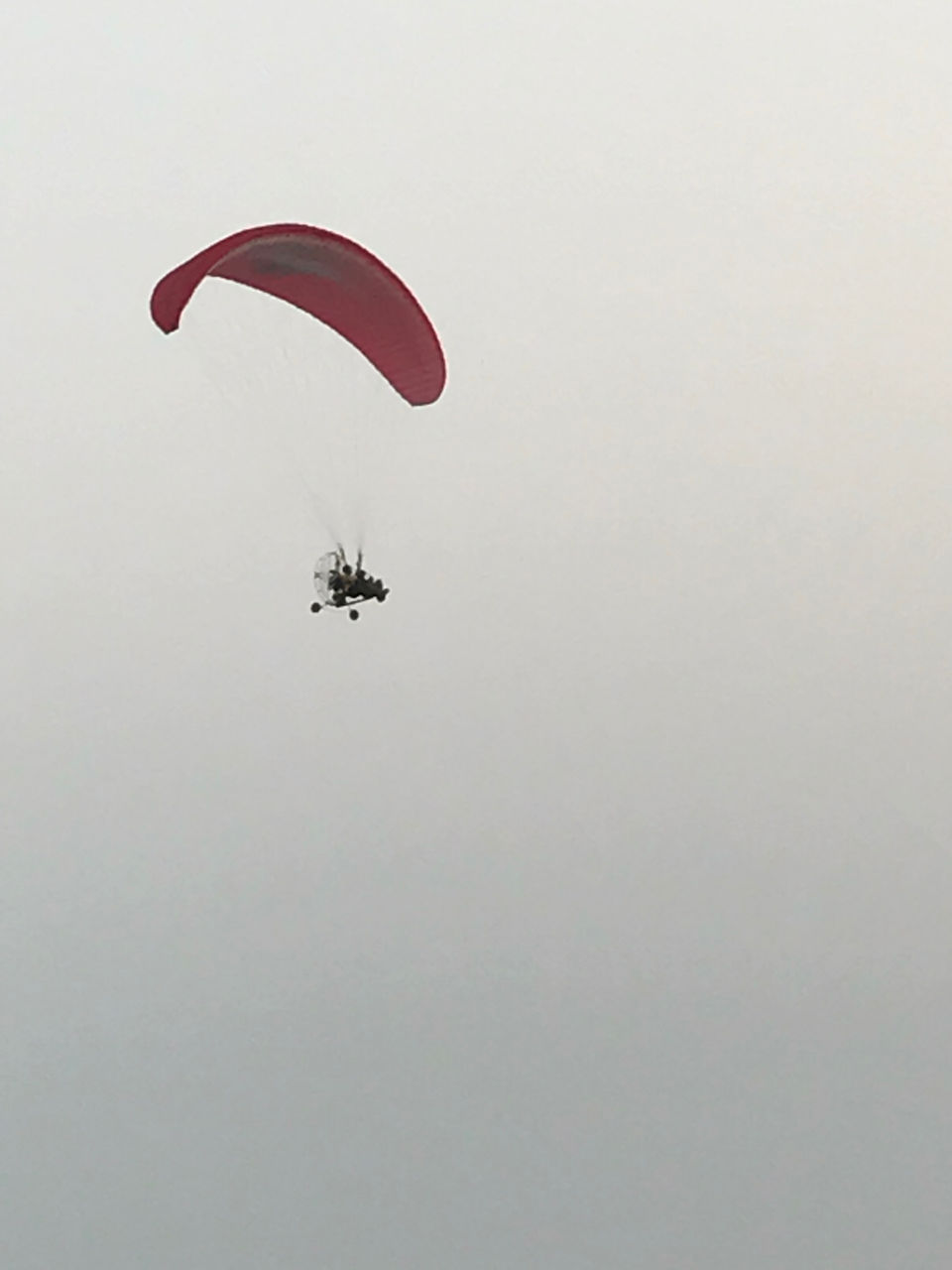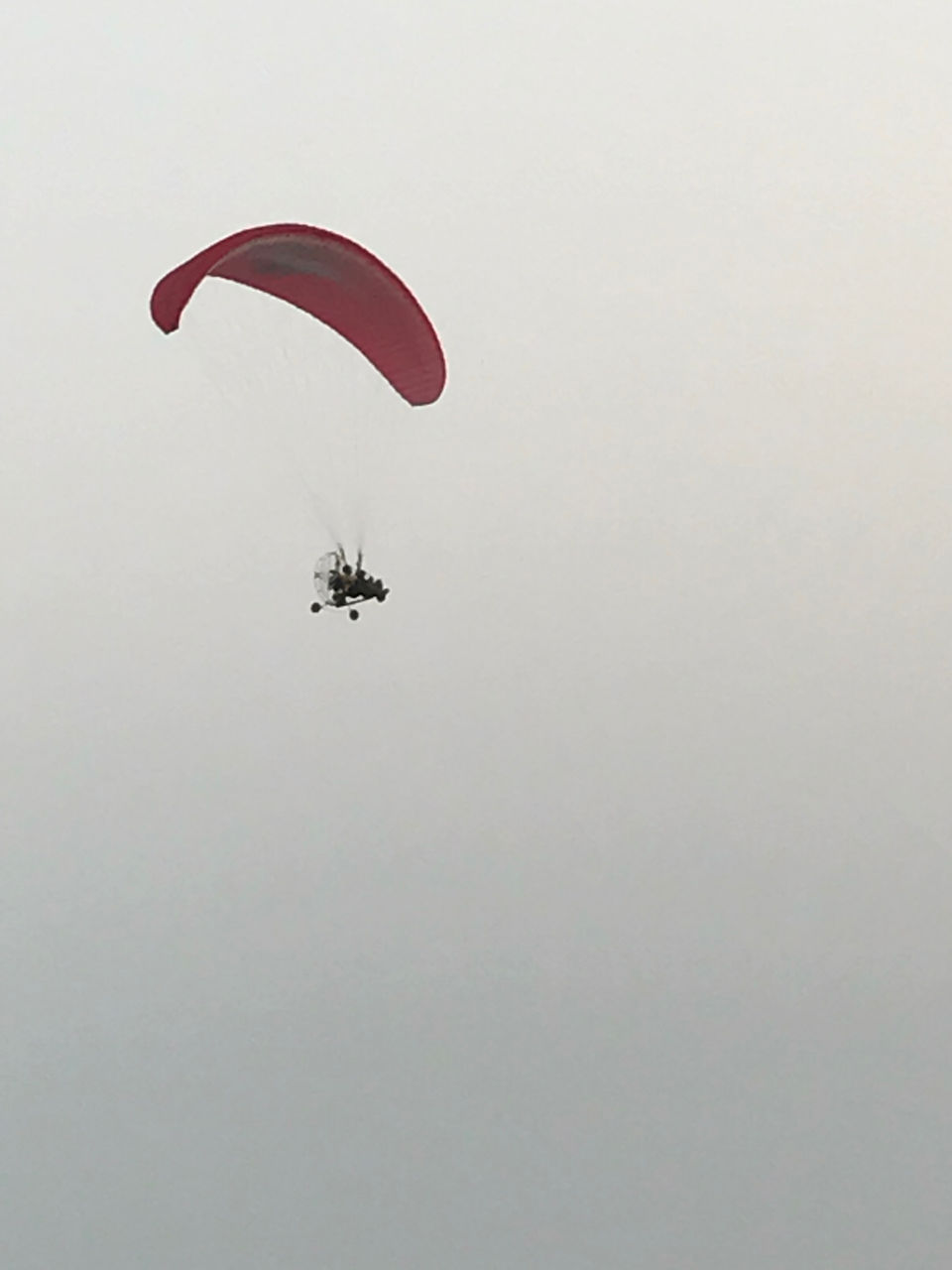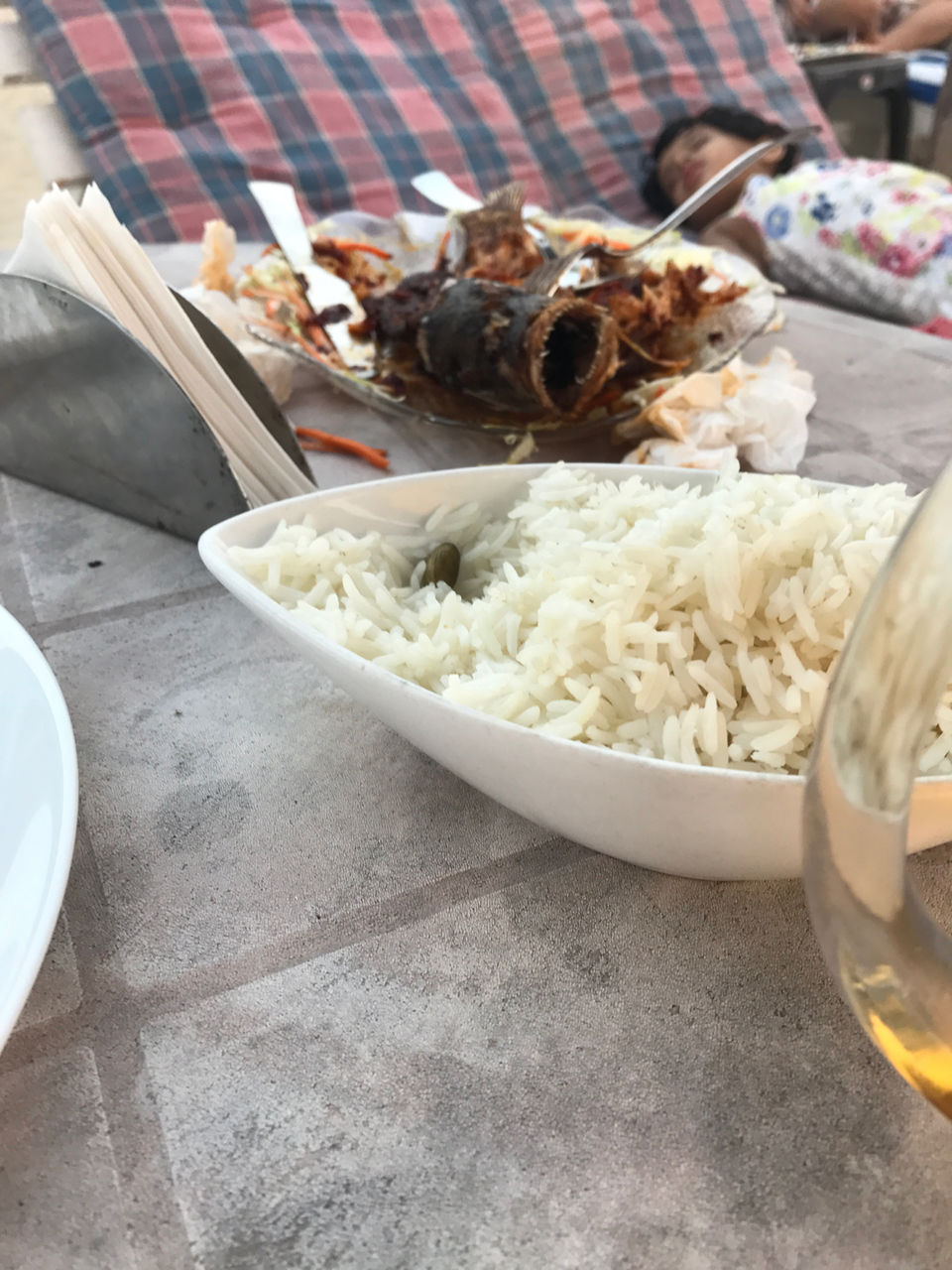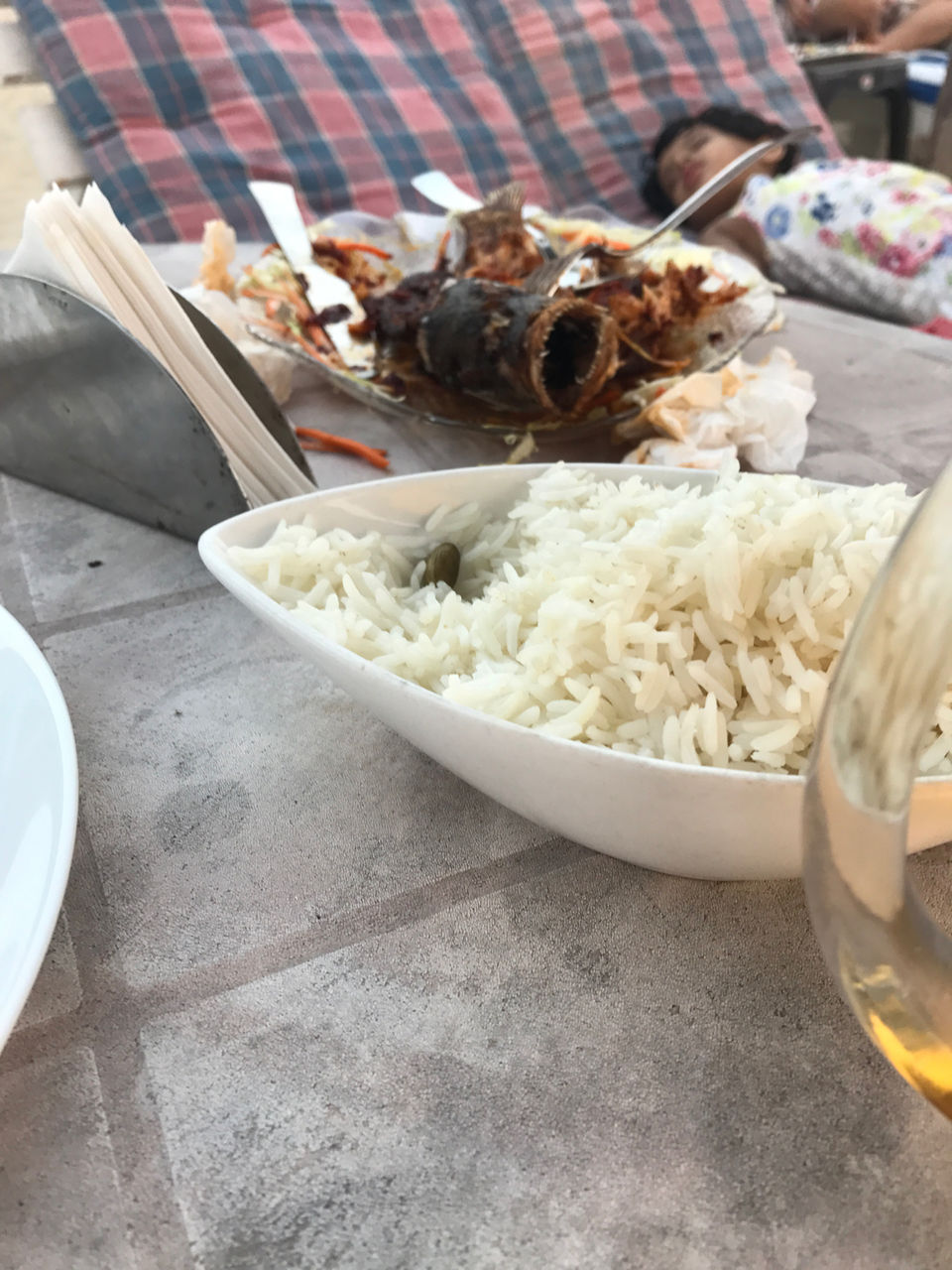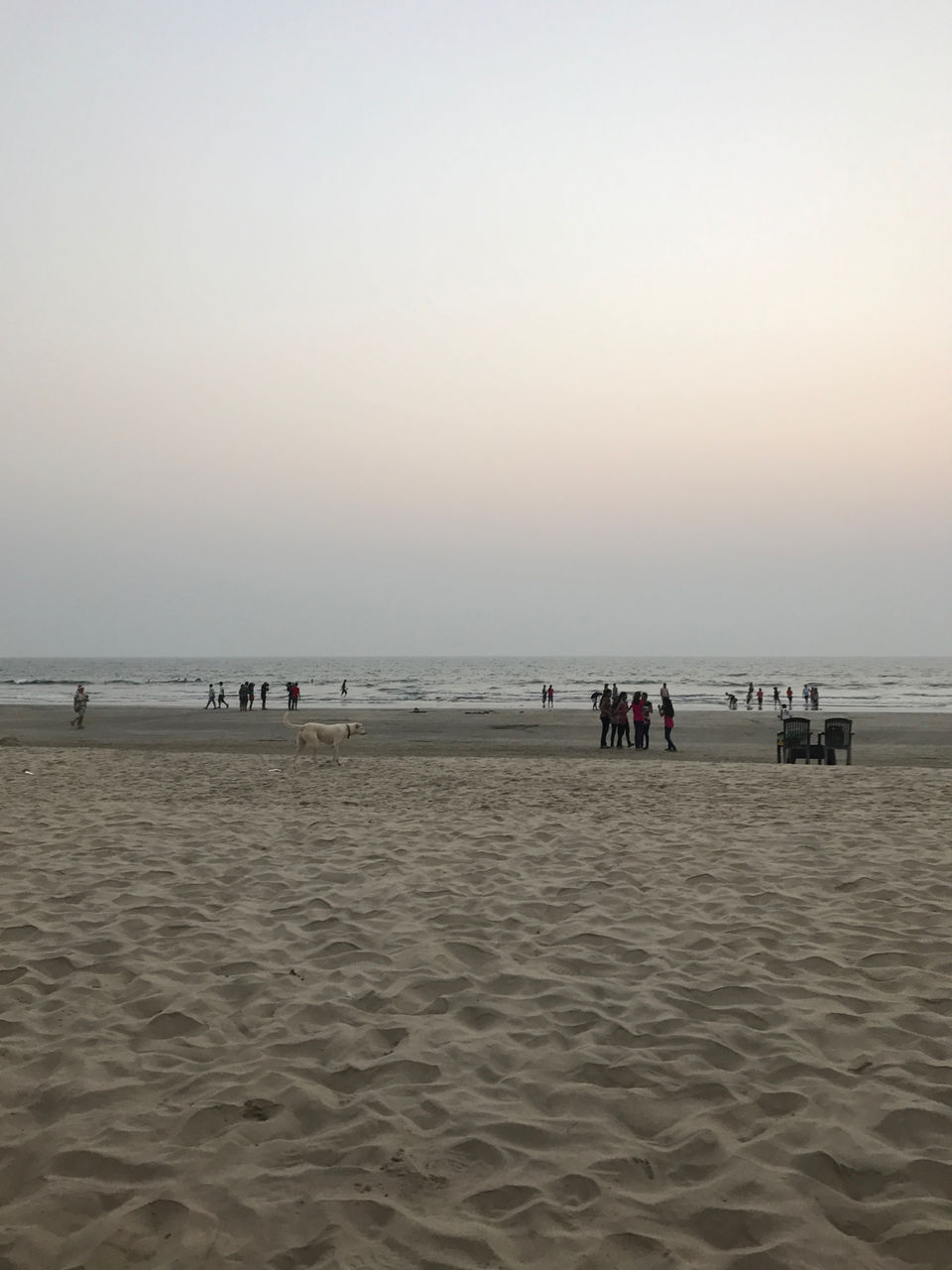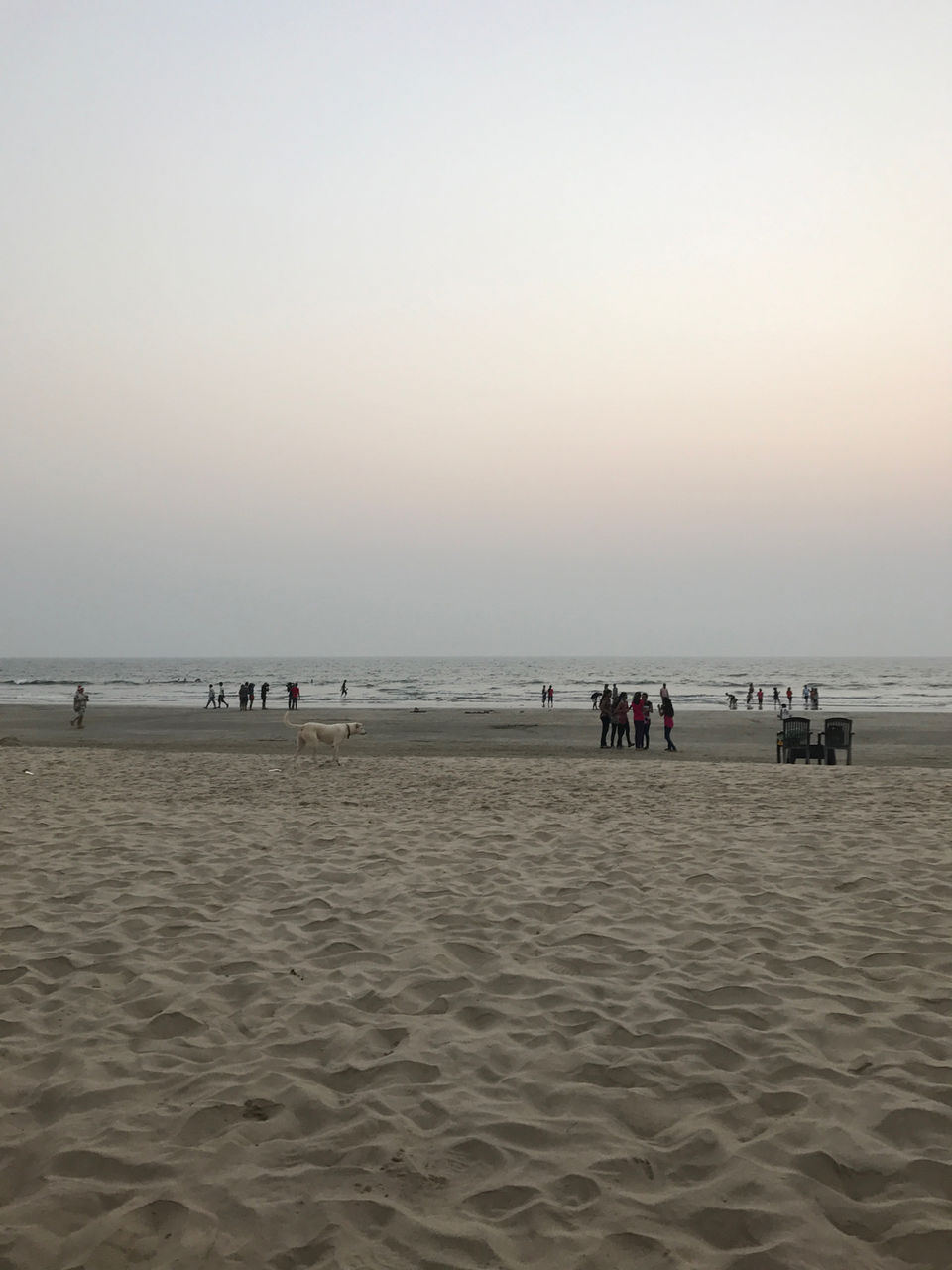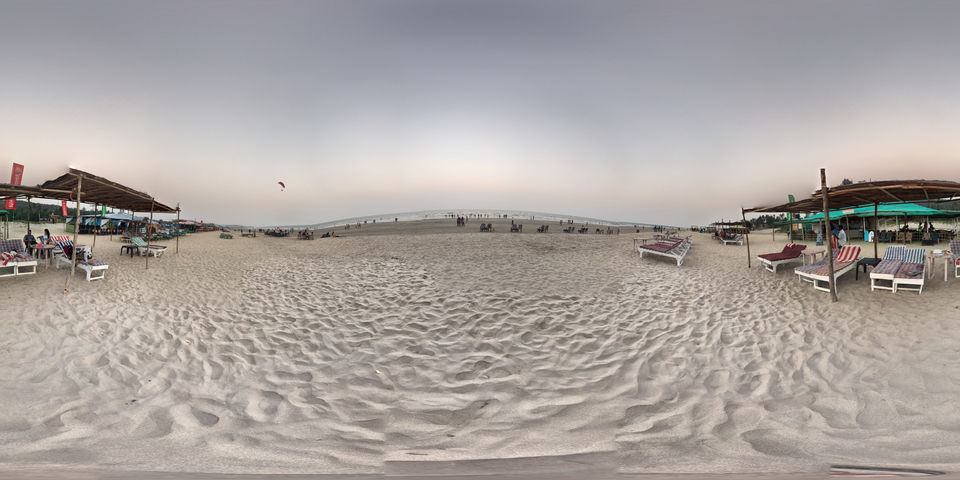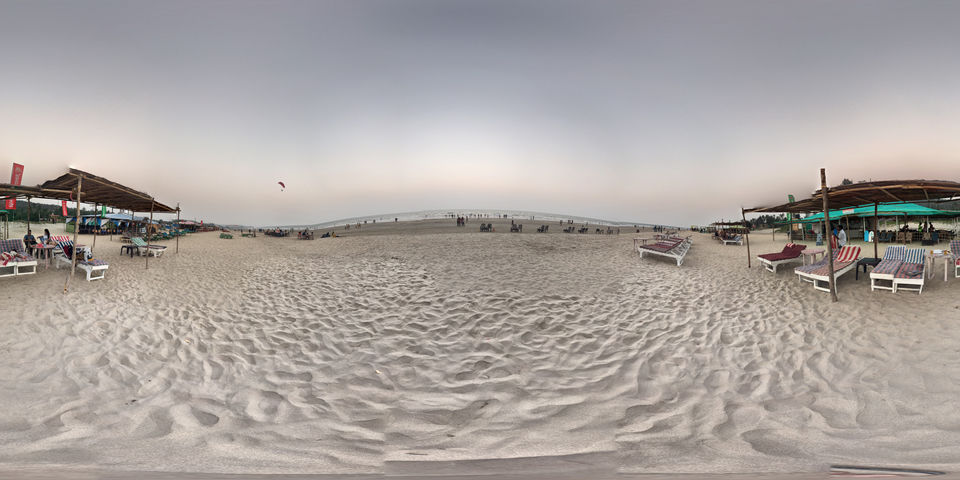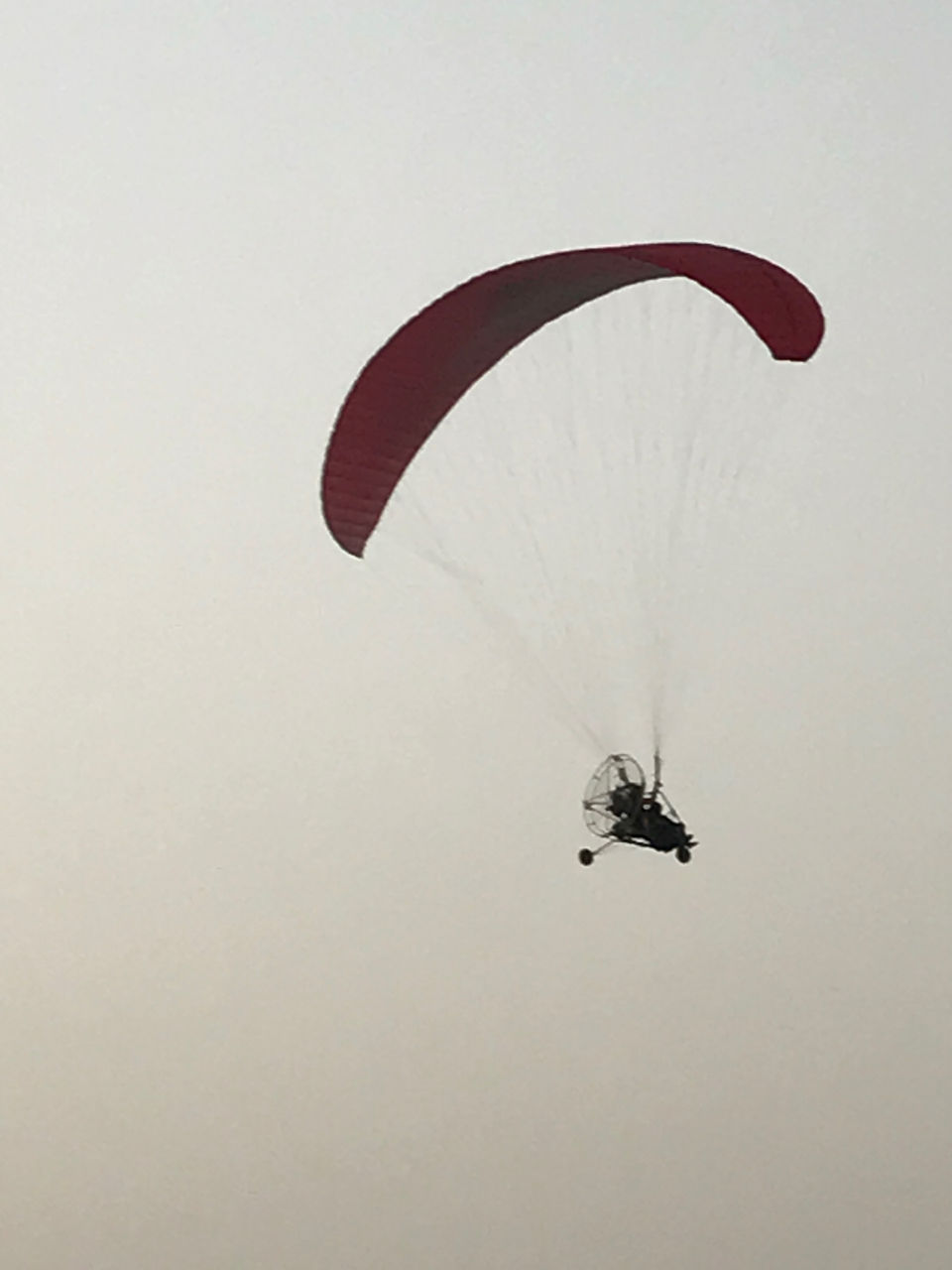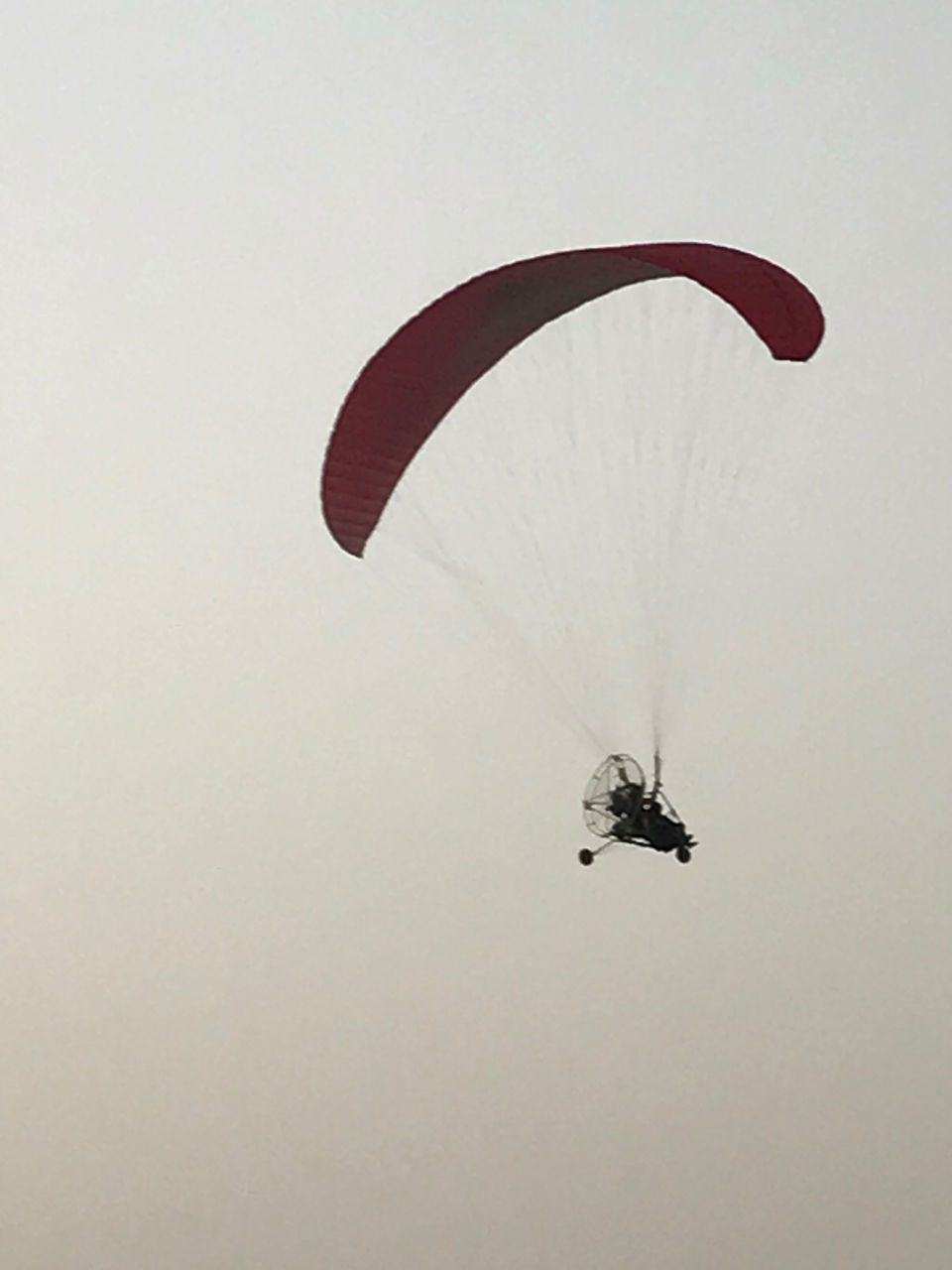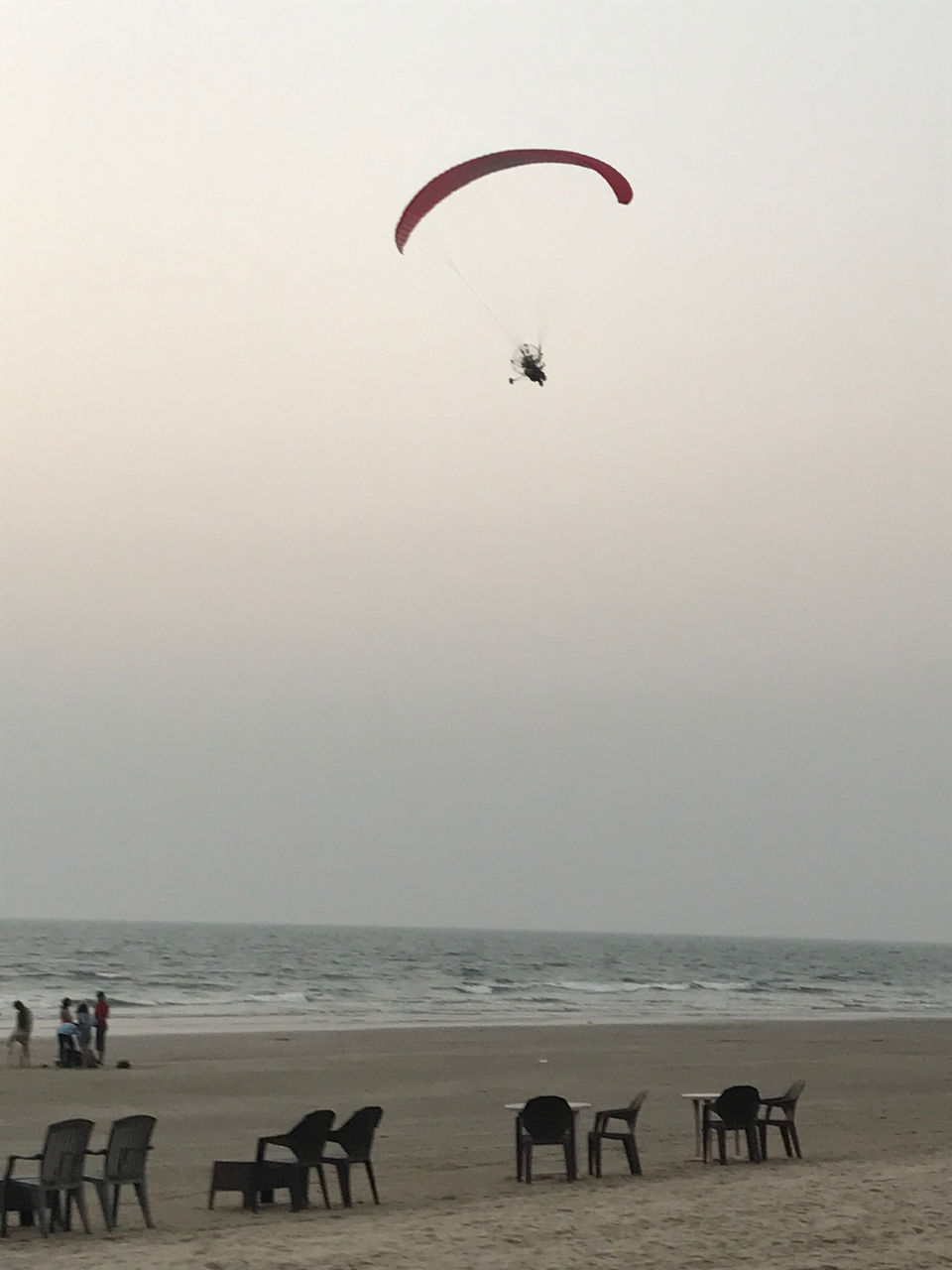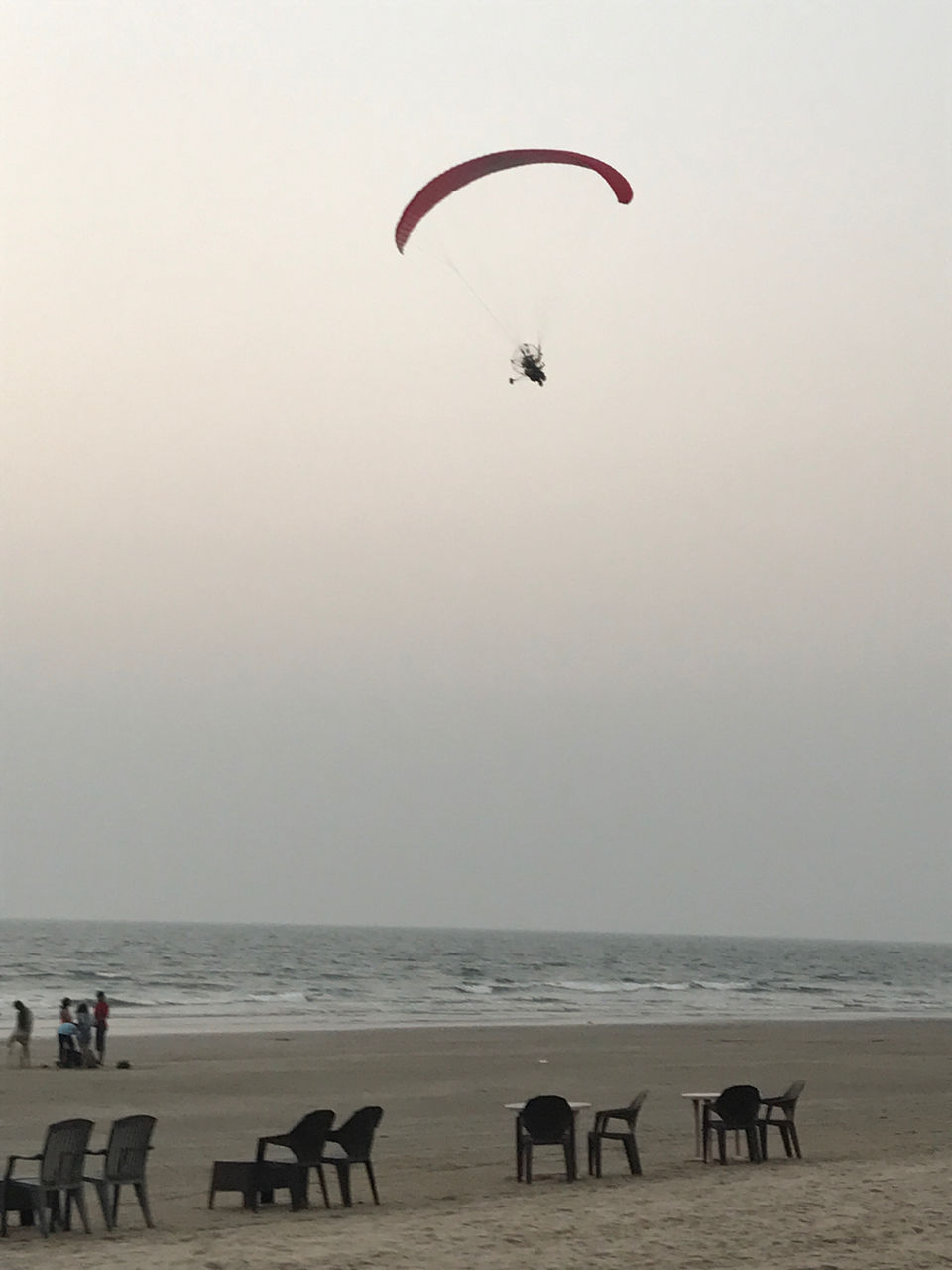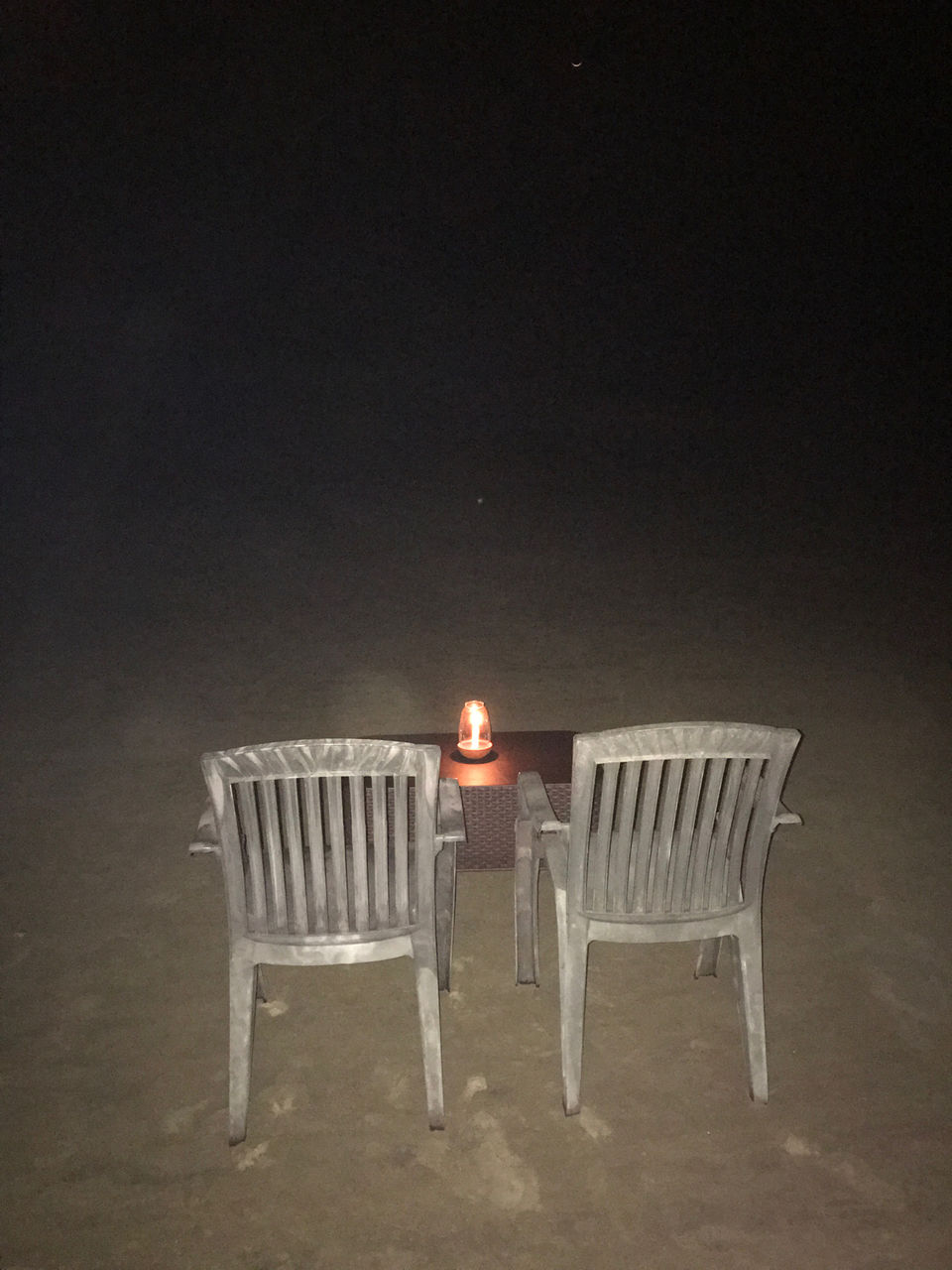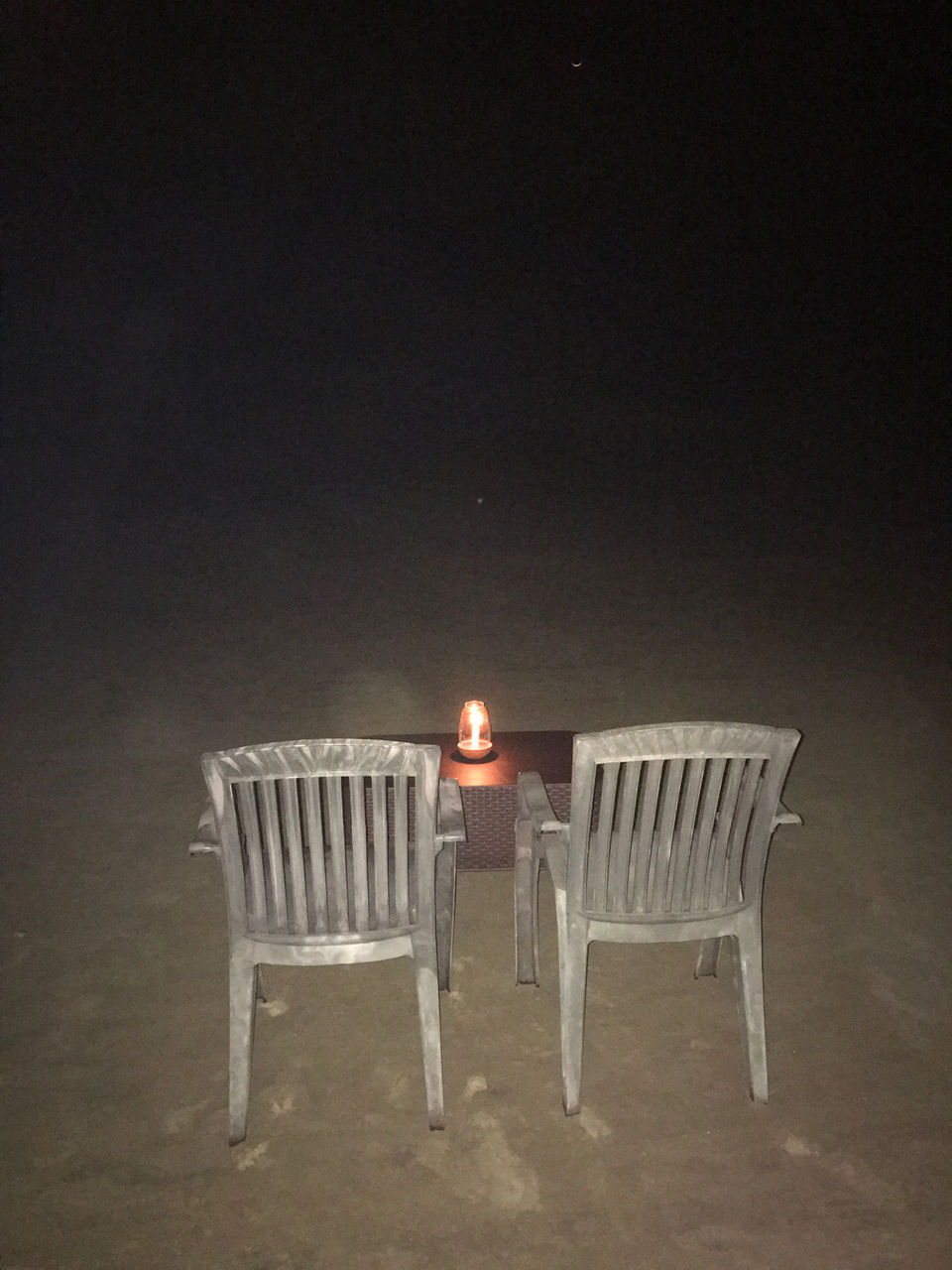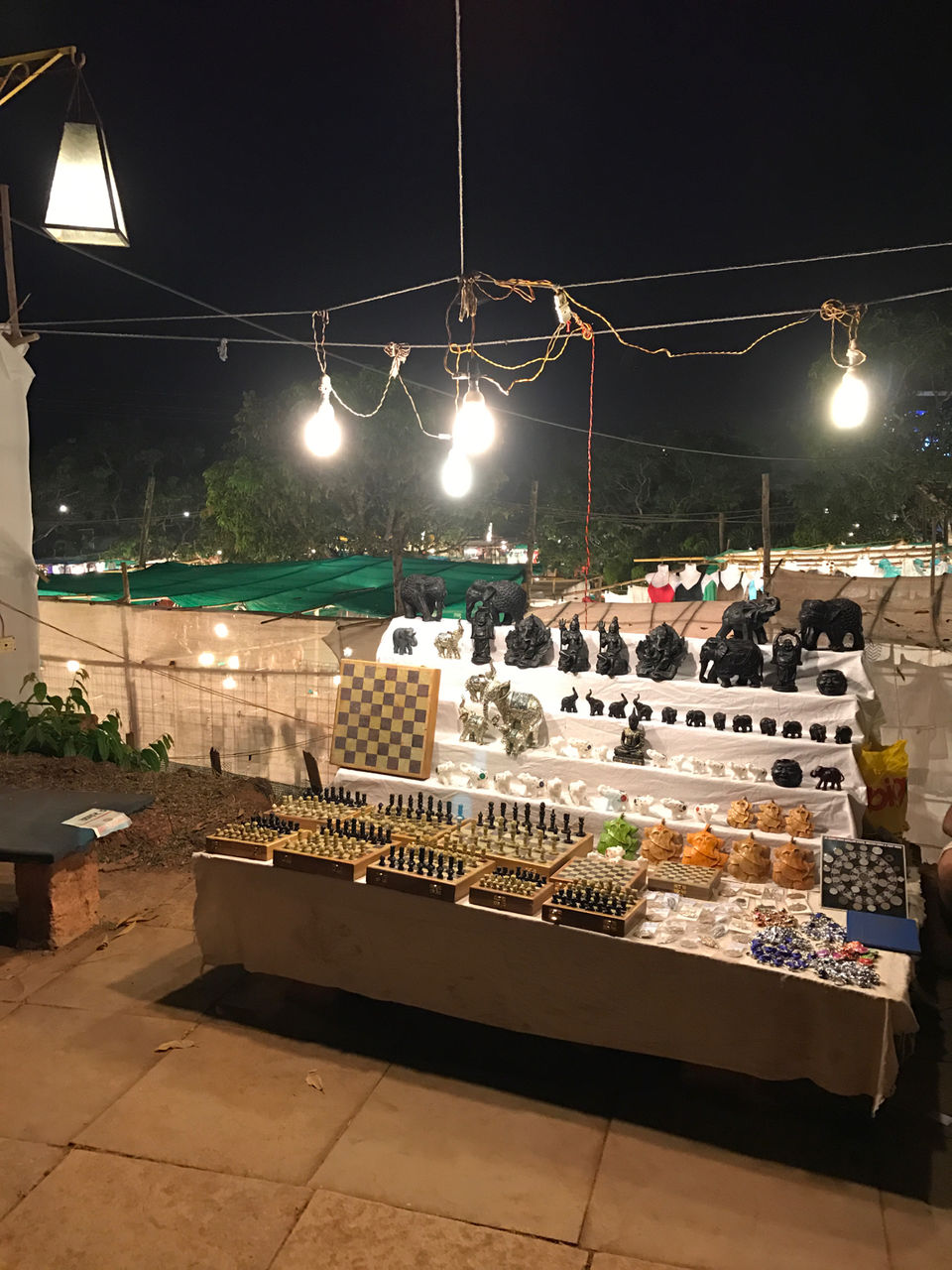 First morning of the 2017, and end of amazing trip. It ended with delicious Malvani cuisine at thivim railway station. So Malvani cuisine is again mixture of coconut + kokam +spices + fresh catch. This cuisine is less explored other than west part of India. But it's delicious and in strong taste.
The train arrived late but we were happy to be here.