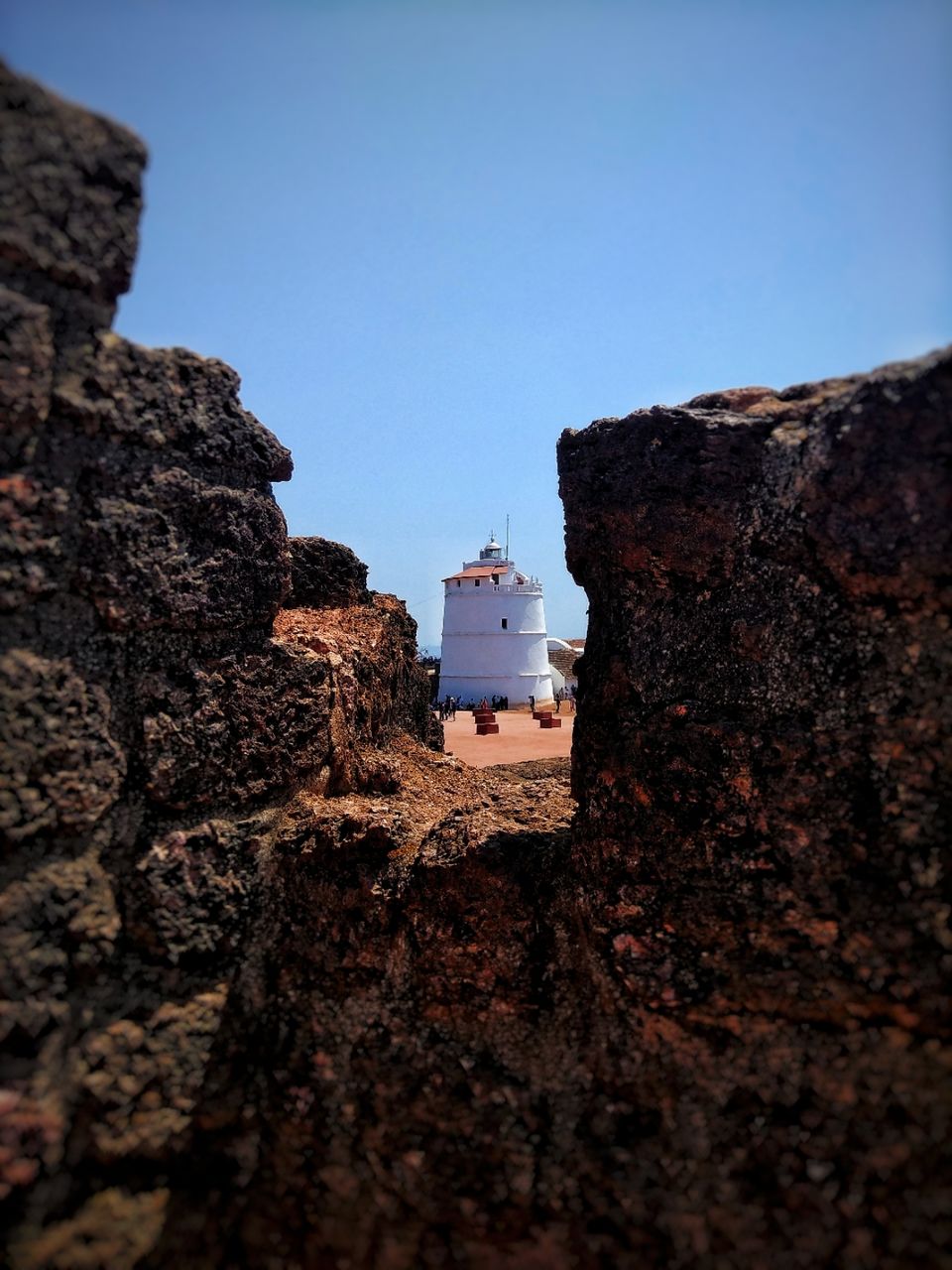 This was the day we all had to gather at one place and start off from the base. It was our first expedition as a group and quite frankly, all of us were a little inexperienced in planning any kind of trips but when has that ever stopped anyone.
People from places ranging from nearby places like Bangalore and Mysore and a little far off place like Raichur came together in Yeshwantpur railway station. We chose railways to travel to goa as it's probably one of the cheapest option at Rs 396 (Chennai to vasco express). The train started at 9:50 pm which is a comfortable timing for people with jobs to actually finish off the day's work.
The second reason for choosing to travel by train was to experience one of the most scenic routes in South India - the views between castle rock to Dudhsagar falls
This route was a popular hiking destination till recent years, and rightly so. As is the norm with us millenials, the moment the train started off from castle Rock, we occupied every window seat within sight, phones in hand, in anticipation of the tunnels (11 to be precise). The tunnels did not dissapoint, and nor did our co-passengers. Every tunnel filled up with our collective hoots. But the view of Dudhsagar waterfalls (which starred in the Chennai express movie) when it finally came, was not as impressive. March is not a month known for rainfall and the water quantity had drastically reduced compared to my previous visit, but the views of the valley was just as beautiful as ever.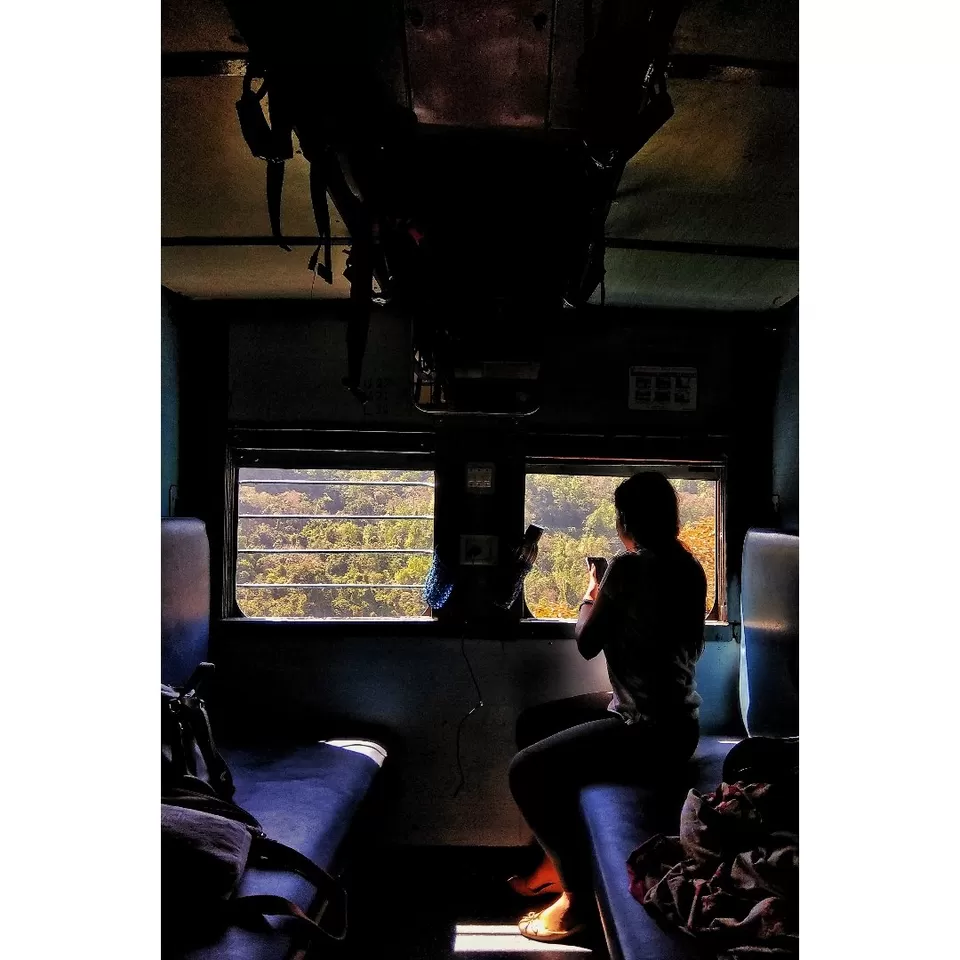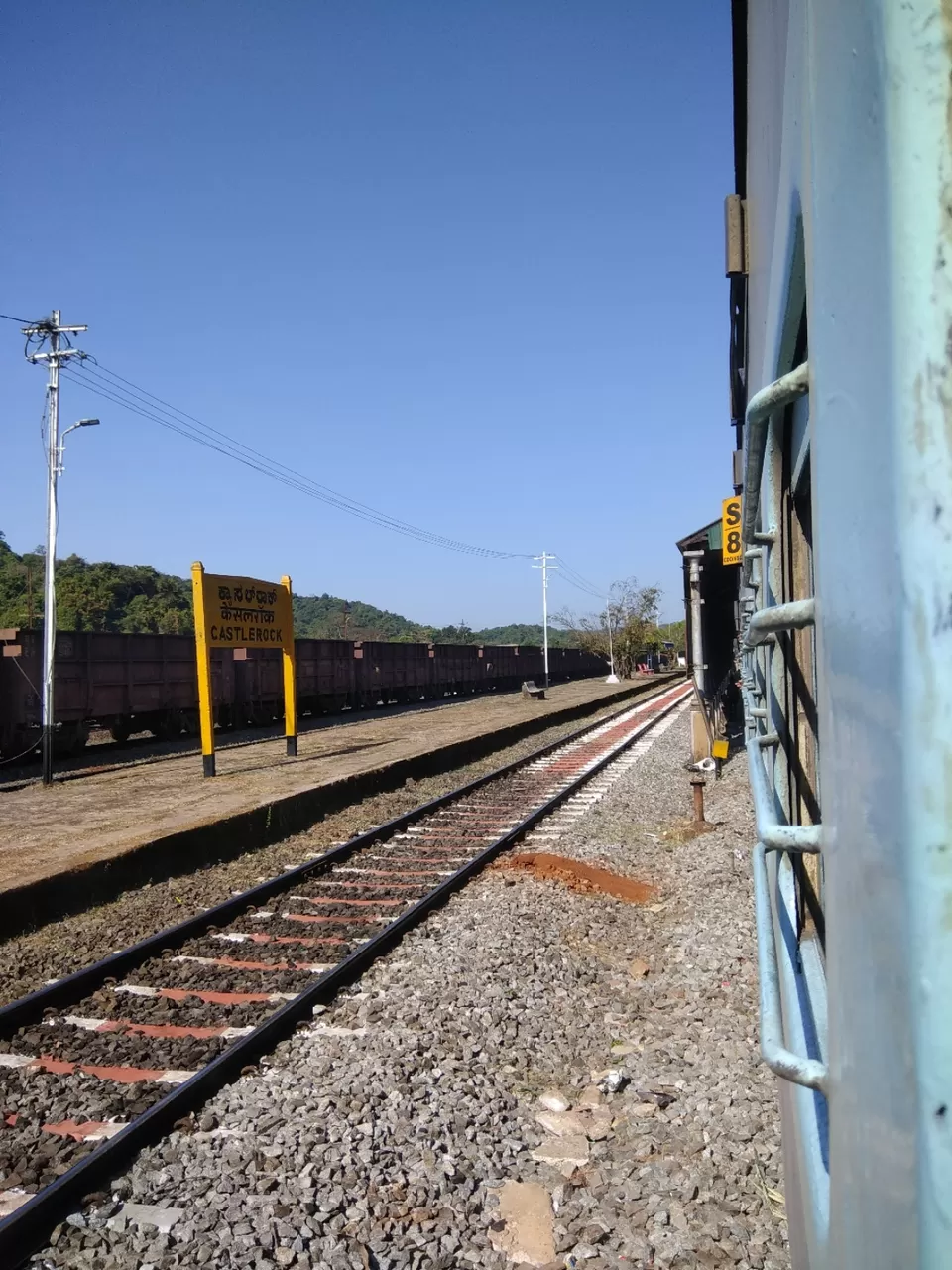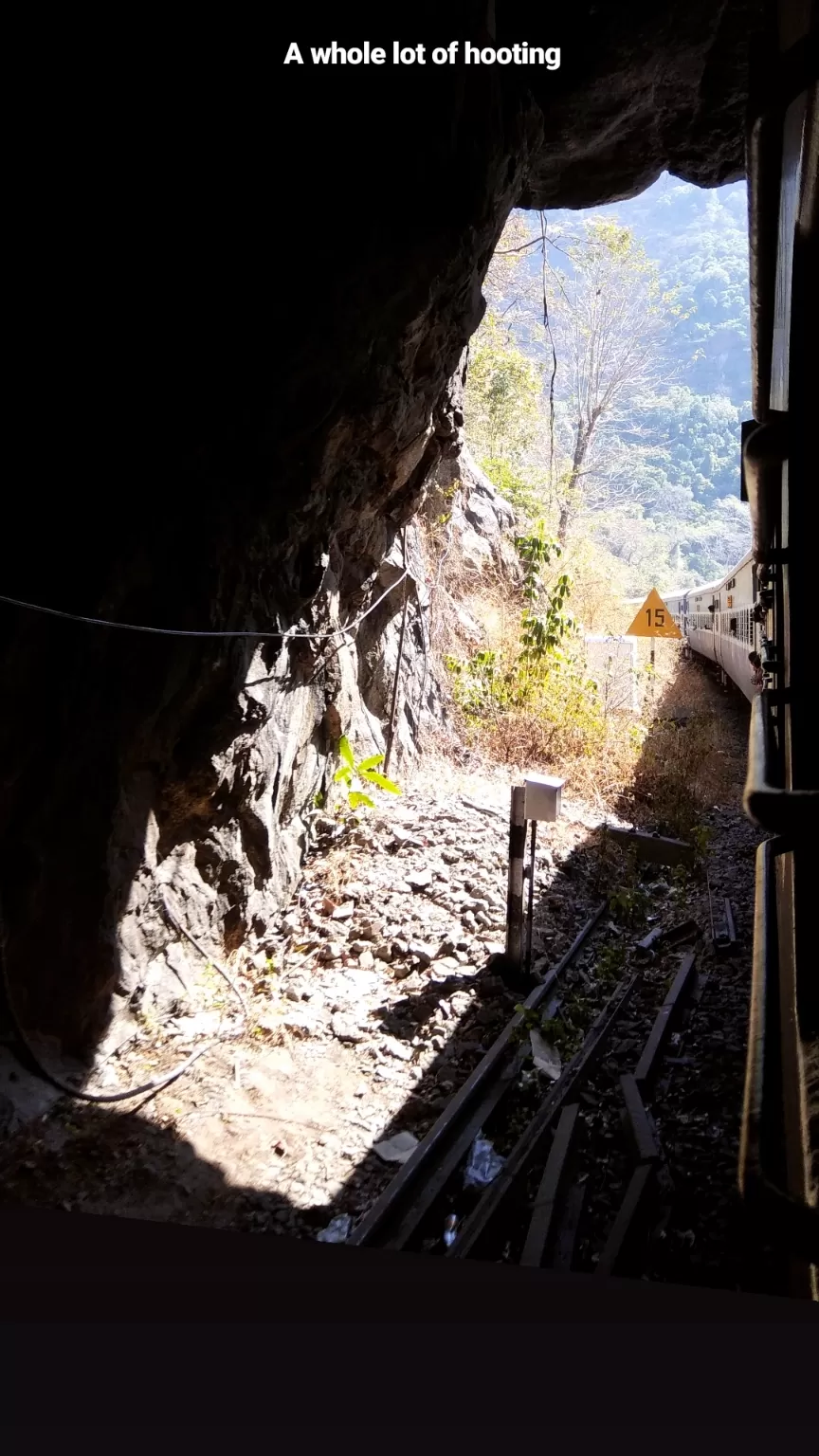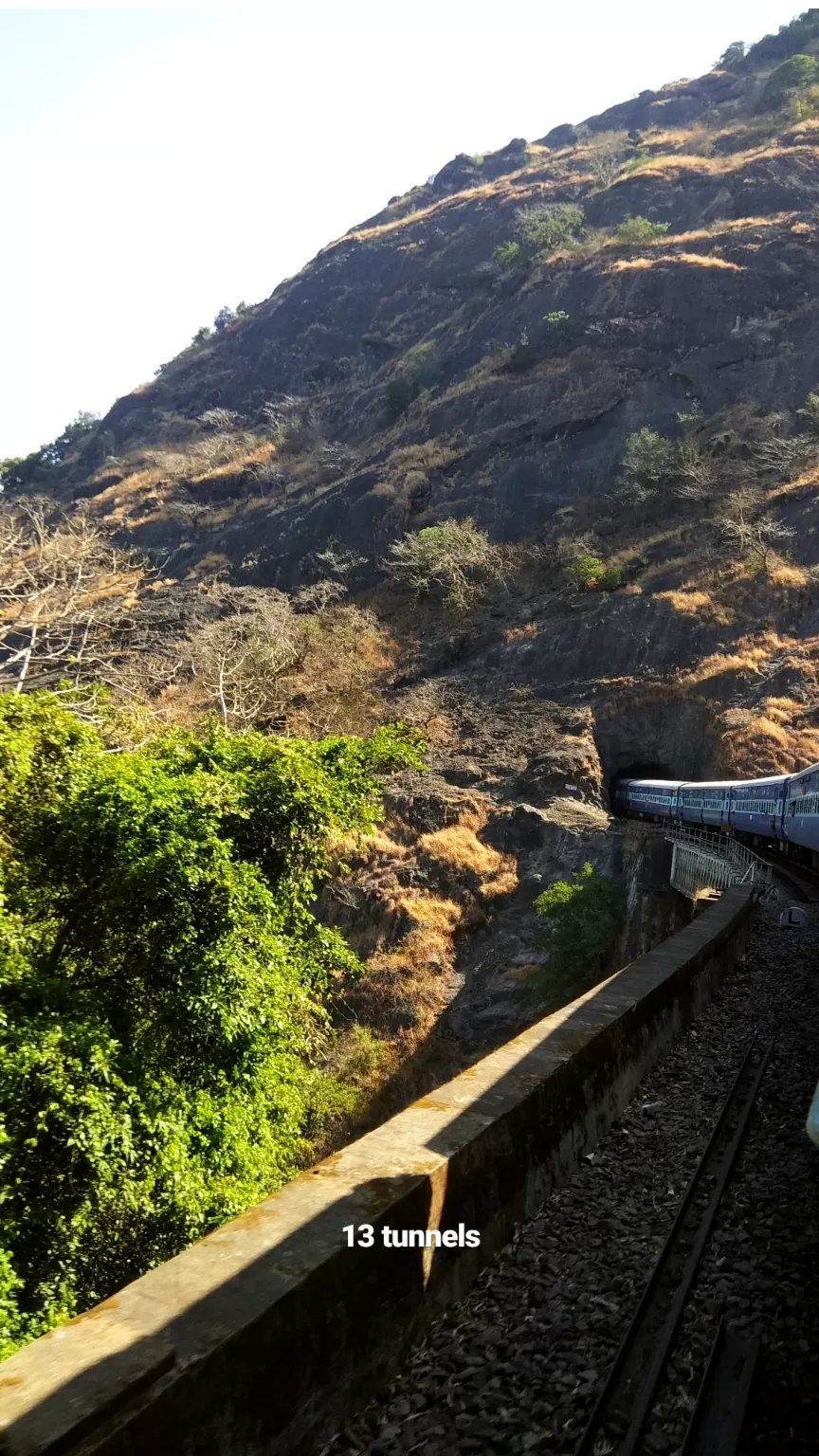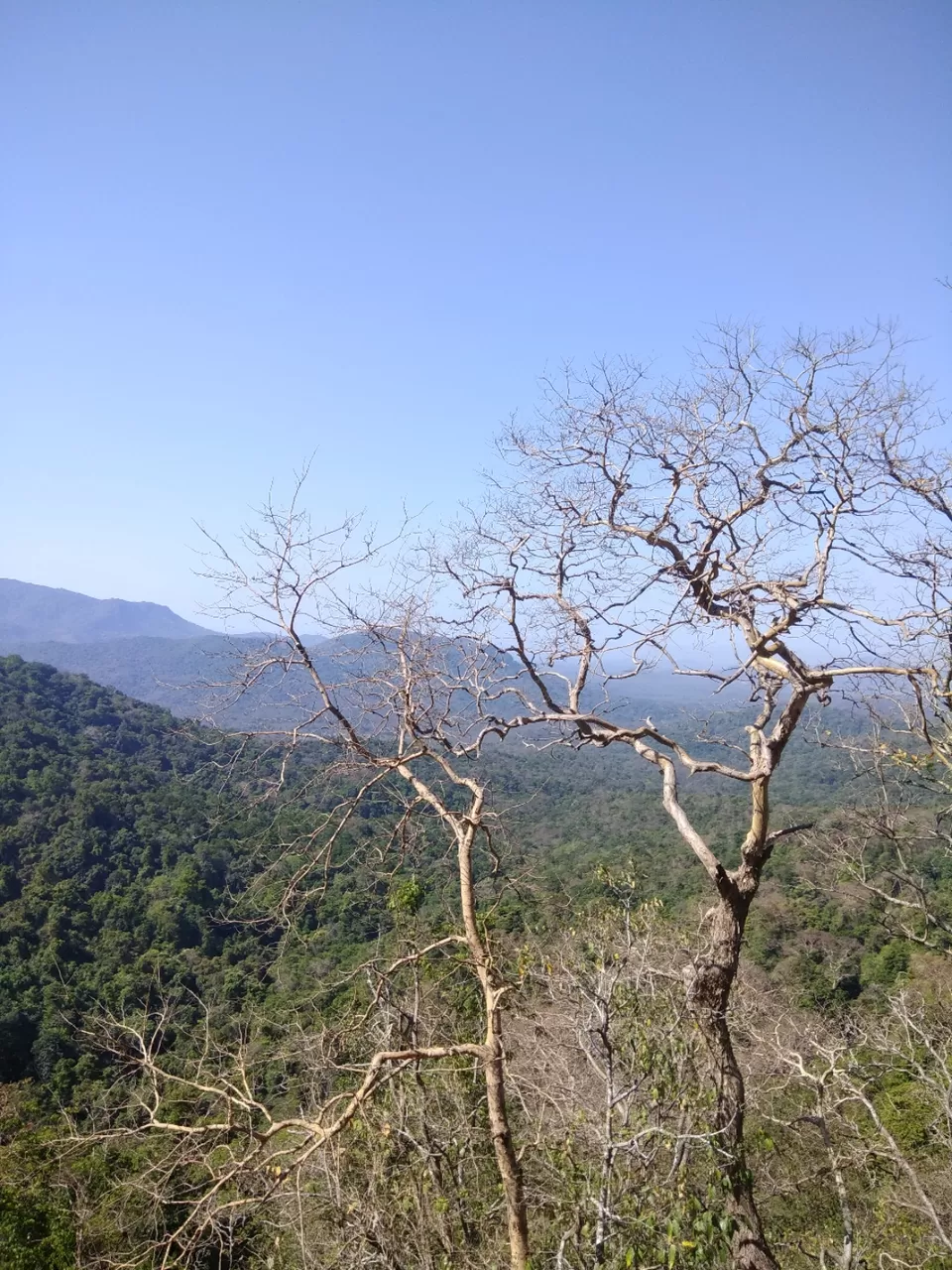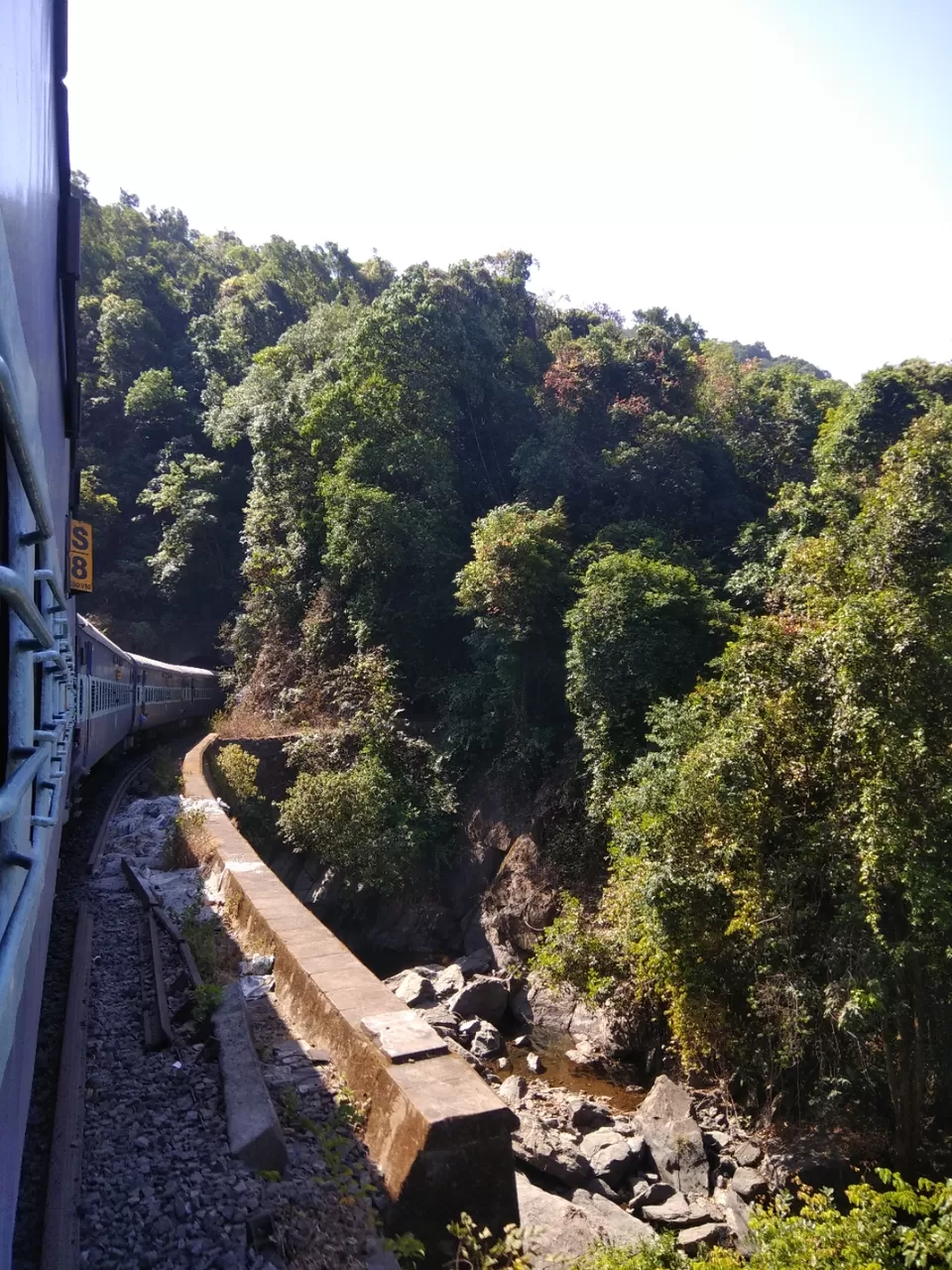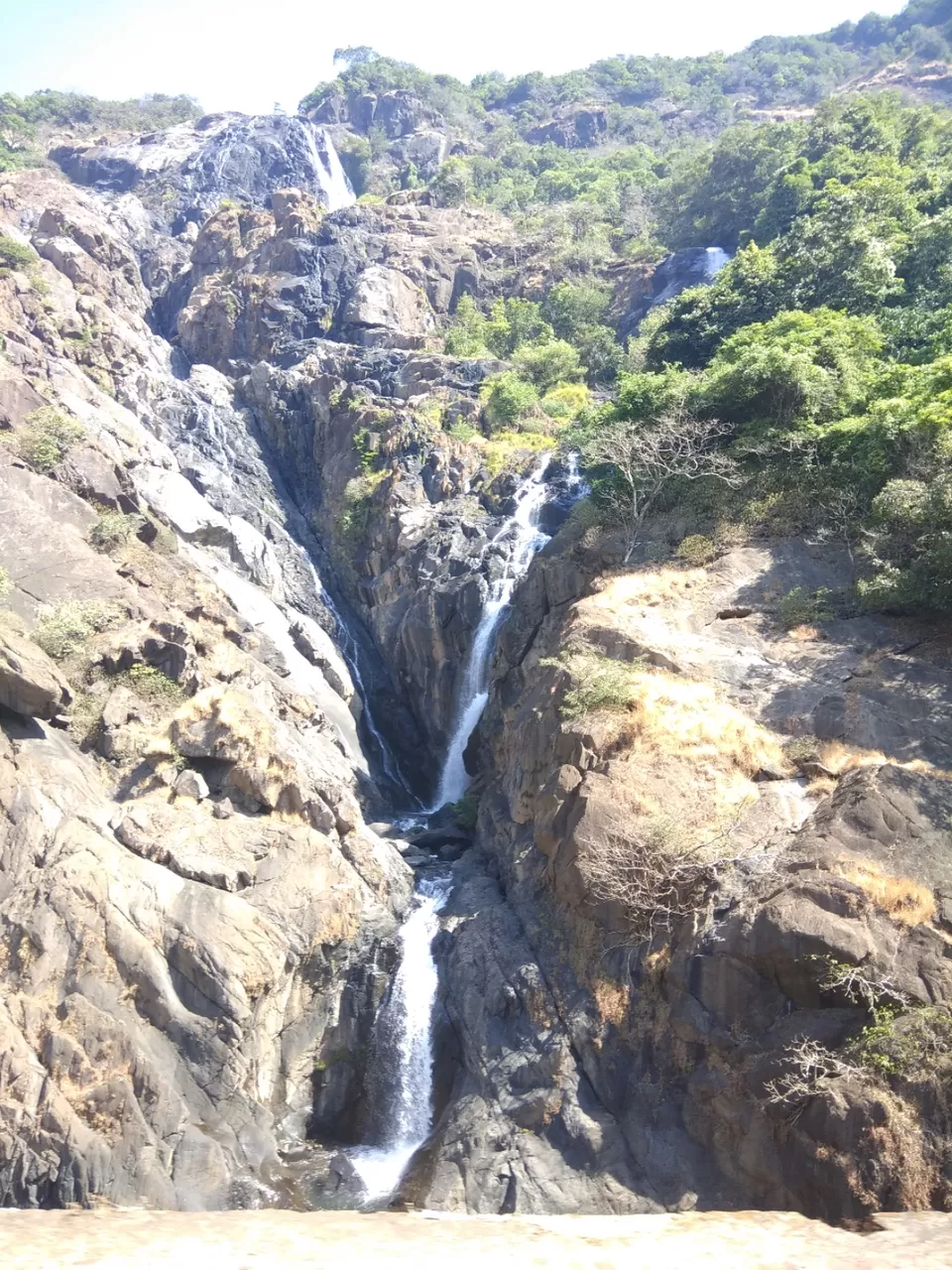 The brief was simple-to have as much fun in as little expense as possible. This is a not - so- brief glimpse into a girls only trip to the most day dreamed location - Goa.
Synopsis :
Day 1- Catching a train to goa from bangalore
Day 2- Travel via Dudhsagar falls to vasco and reaching accommodation in baga, Exploring the Arpora Saturday night Market.
Day 3- Goa sight seeing
Day 4- Water sports in Malvan Beach and catching a train back to bangalore
Day 5- Reaching Bangalore
Tips from experience :
1. Lots of transactions happen in cash, especially the bigger amounts for hotel, taxi and water sports. ATMs are not always around the corner so keep enough cash handy.
2. Goa, especially the tourist heavy places like Baga, are not known for cheap food. Especially veg.
3. Try and catch the goa carnival which happens in February /March if you go around that time.
We reached vasco at 1:30 pm, almost half an hour later than expected. We finished lunch in. A hotel near the railway station so that we could leave to Baga as soon as possible. The taxi (Innova) fare after negotiation, came upto 1800 for 8 people. We got a glimpse of vasco's Port on the way. Another must see landmark is the new Atal setu, which spans the Mandovi river and is lit up with more colors than the rainbow at night.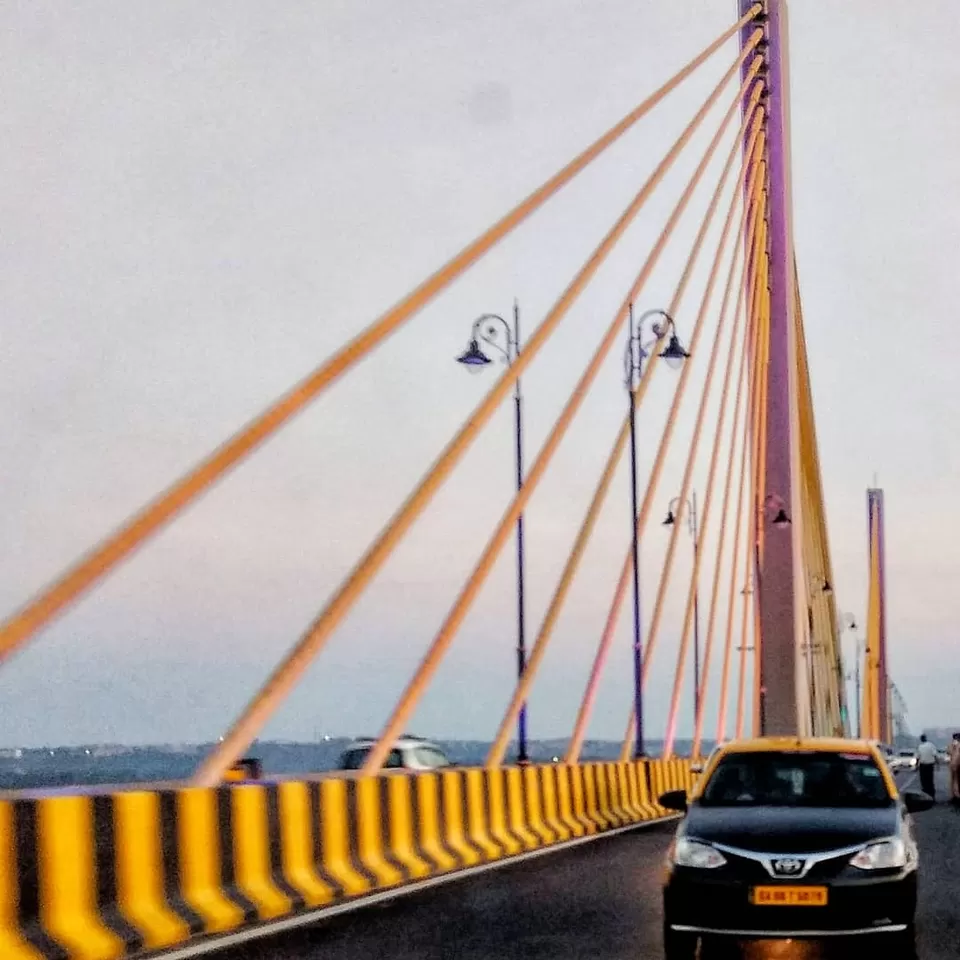 We arrived at baga Beach around 5pm. It took us around 1.5 hours to reach but the journey was pleasant. We had booked a hotel called Baga squat from a travel website and the hotel cost us around 1600 each, for two days, including complementary breakfast and GST.
NOTE: This price was reached after rigorous negotiation of about half an hour and are strictly subject to your bargaining skills
The service is not terrible but is also not highly recommended. It was fairly decent for what we paid.
The USP of the hotel is that it is just a few minutes walk from the Baga beach and the well known Britto's.
This is a must see place for photographers and shopping enthusiasts, though prices again are subject to bargaining ability. The trip there in an Innova, cost around Rs 300. Taxis can be easily picked up in stands or anywhere on the roads as they are more easily available than ATM s in Goa.
The entrance is free but avoid taking transparent disposable water bottles as the security doesn't allow it for reasons known to only them.
The markets contain both local items and trinkets from other countries. One such shop we found had everything imported from Iran. There was also a lovely live performance by a band of 2. The food court there is quite pricey and some of us decided to eat near our hotel. The trip back also cost around 300 but the rates usually increase at night.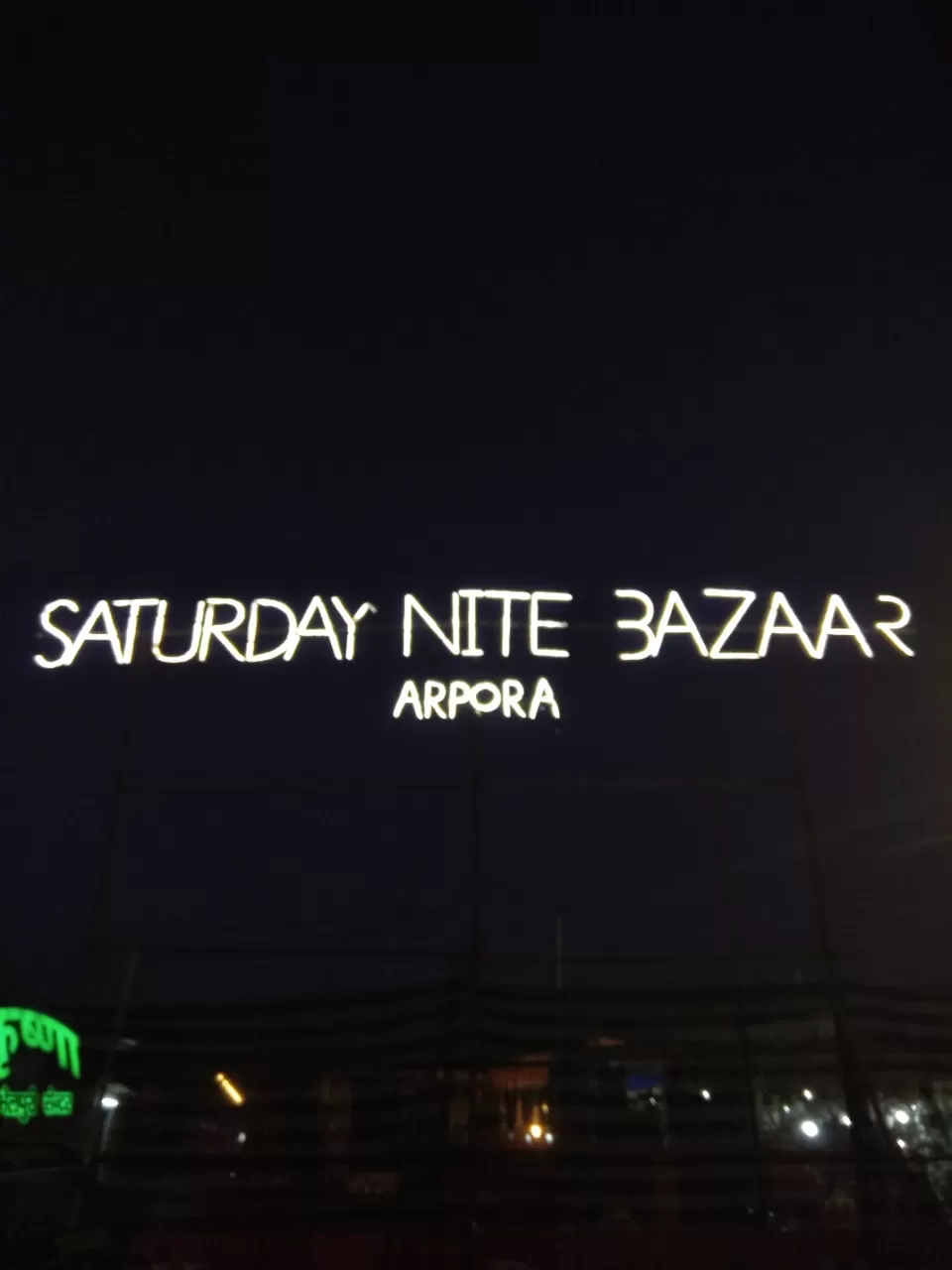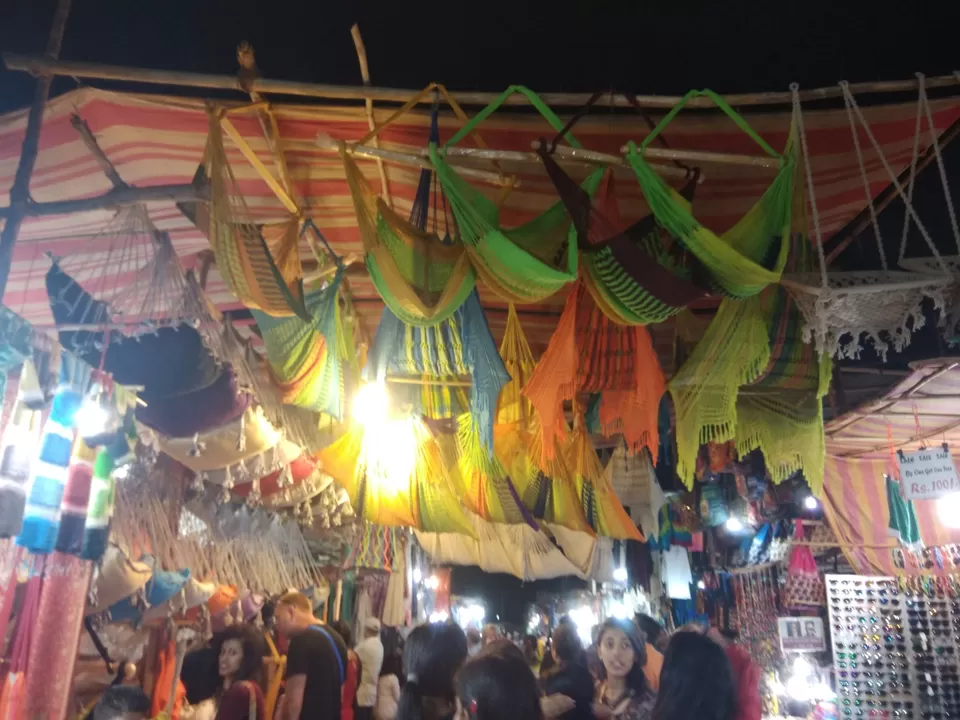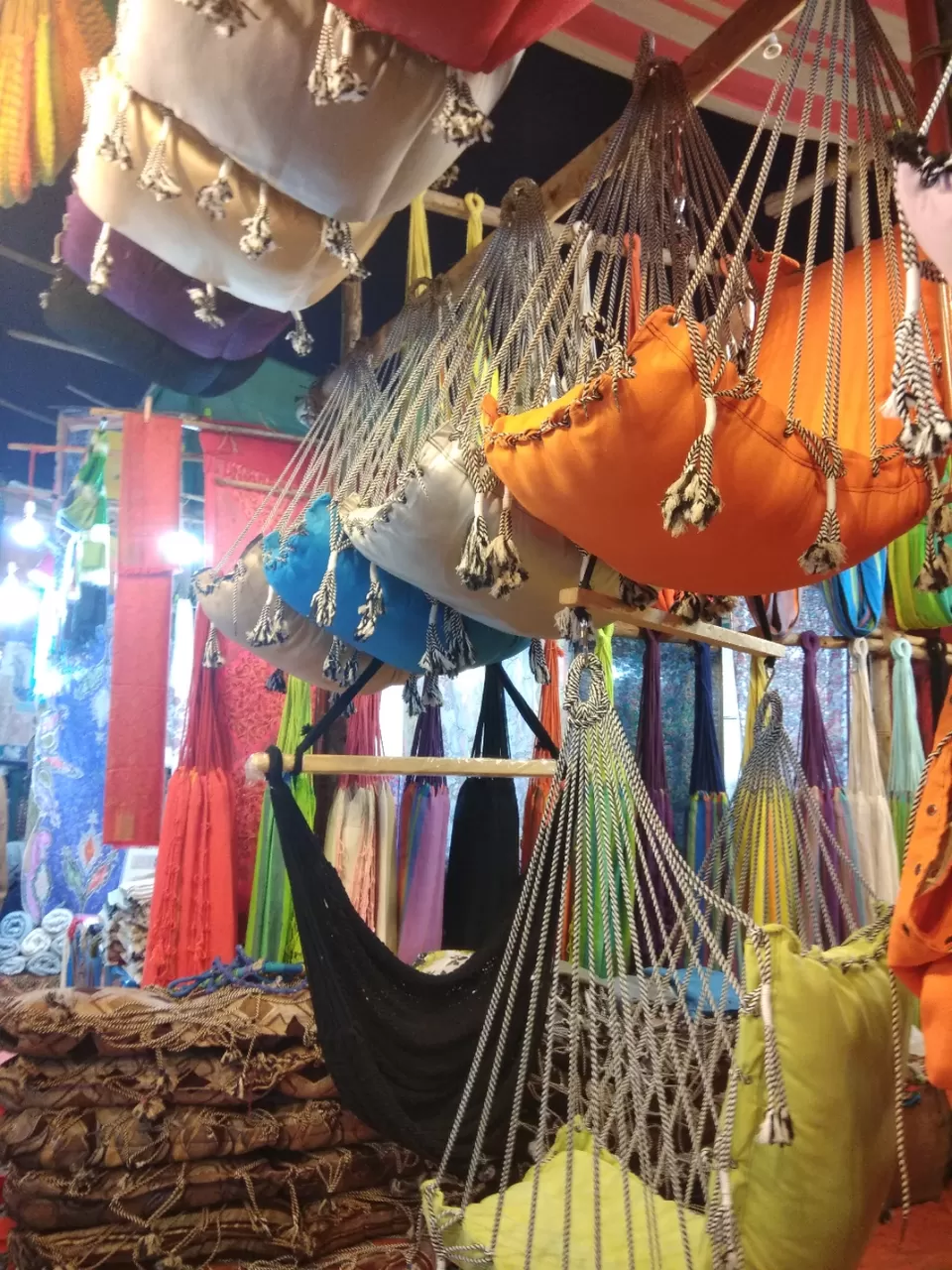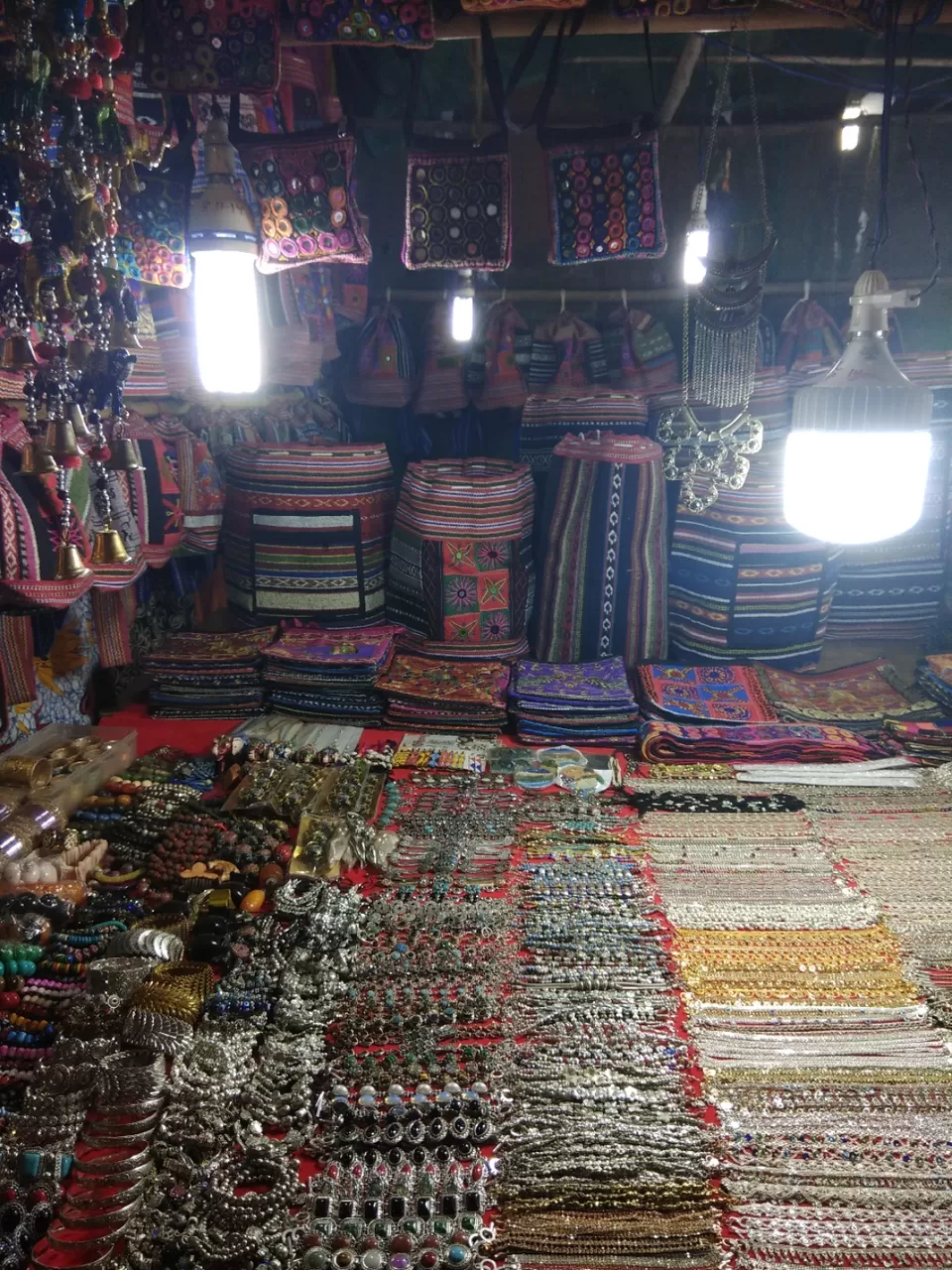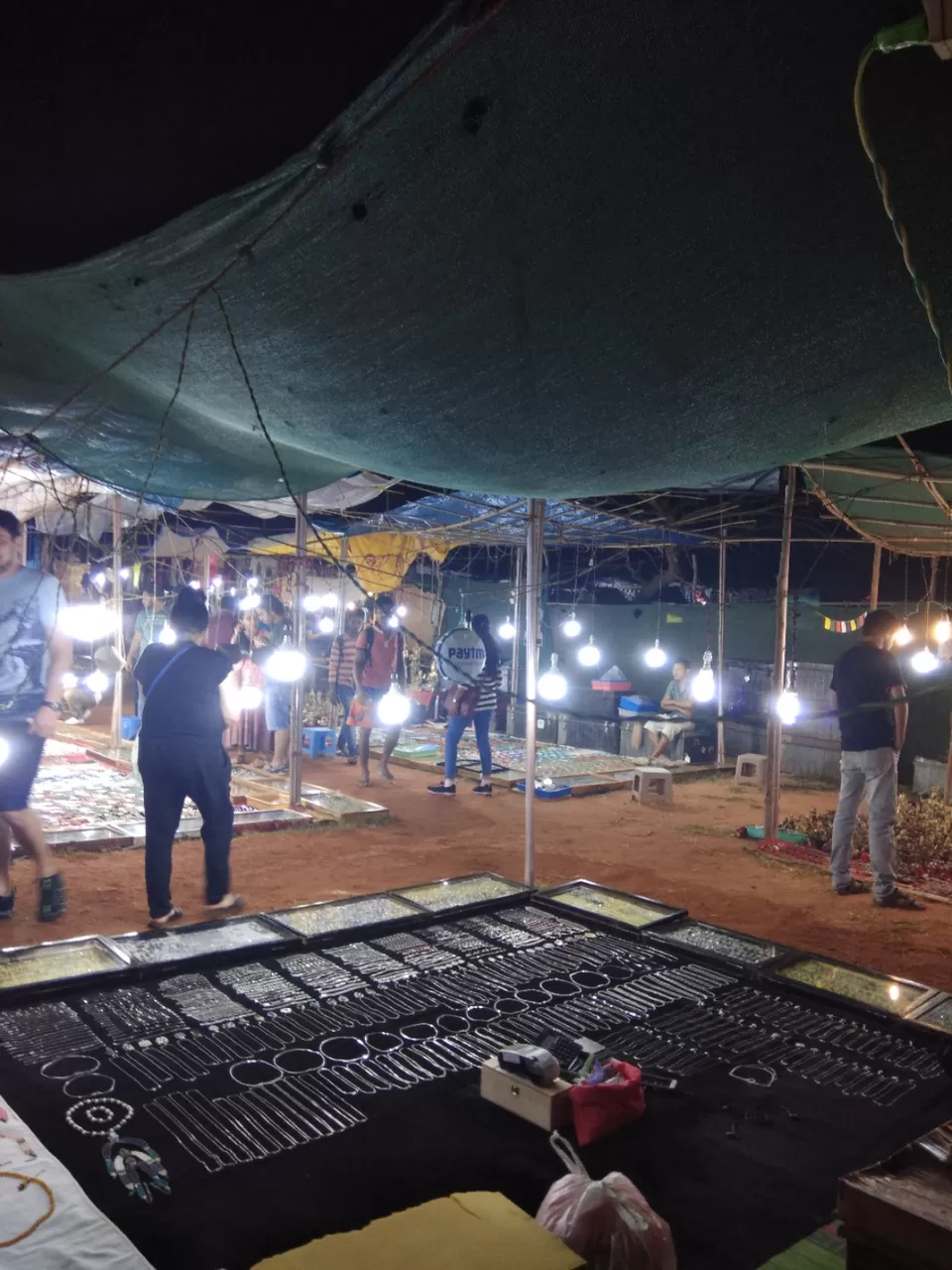 We skipped on the tons of beaches as we were here for very few days, and decided to visit the landmarks of goa. We started off at 10:20 am in a Tavera, which cost us about 400 per person.
It took us 40 minutes to reach from baga to this spot. It's an old fort and was built by Dutch at the mouth of mandovi river. The fort, made of beautiful red laterite stone, is in ruins but is very scenic. It's another good place for photography. An added bonus is the white light house and the blue sea view . It takes around 40 minutes to cover it entirely, another half hour for photography enthusiasts (includes both the people who click and who get clicked).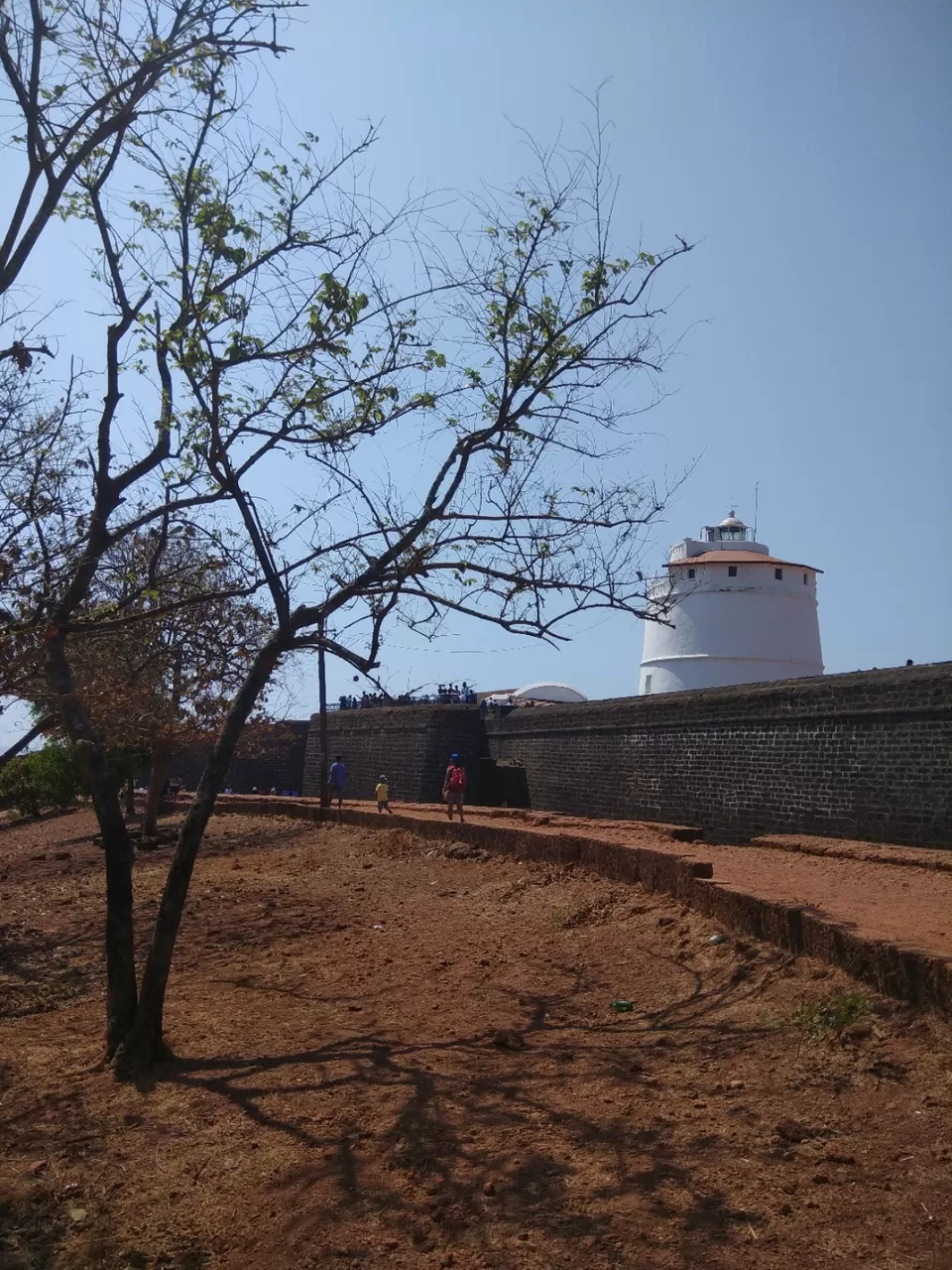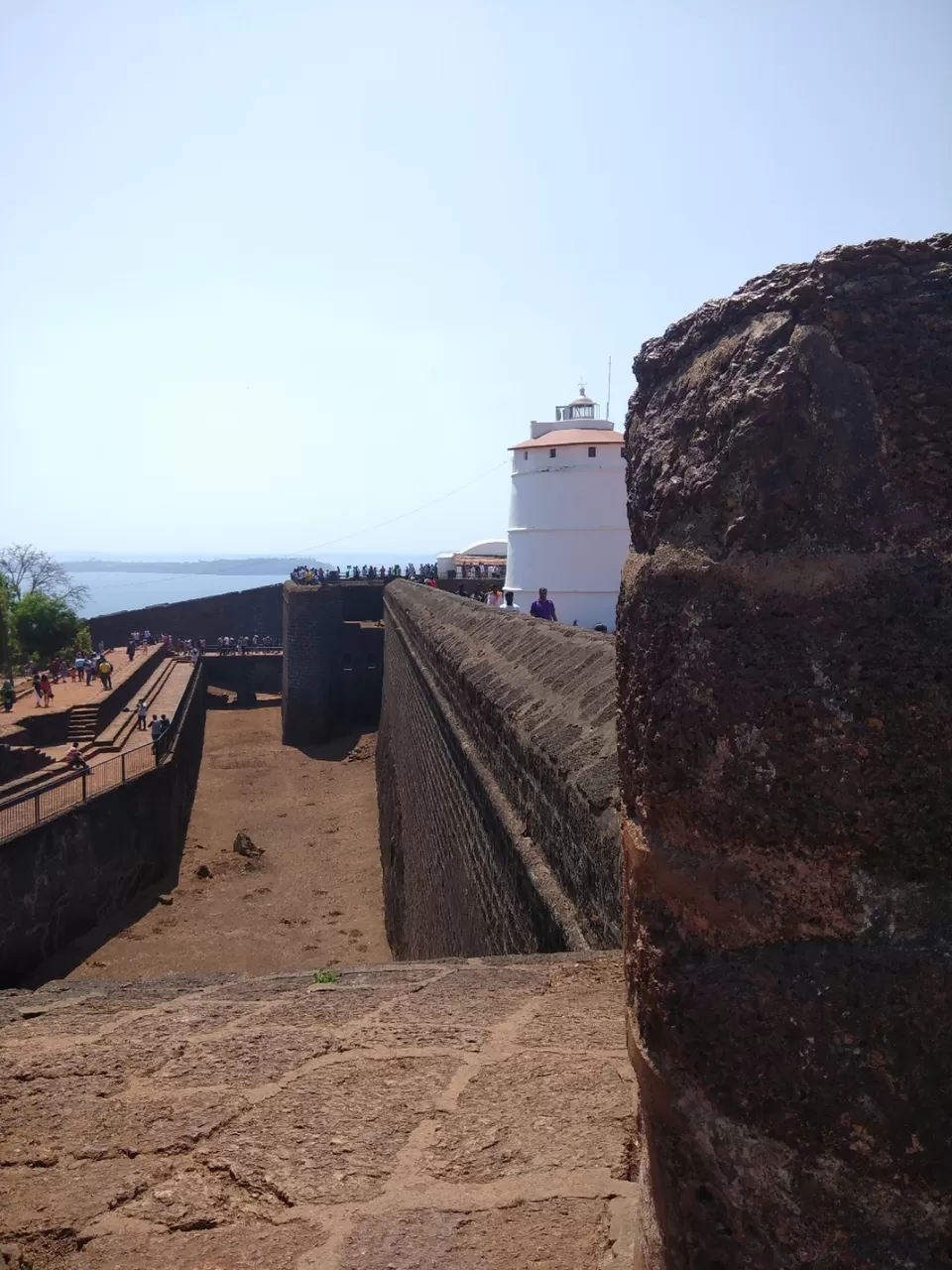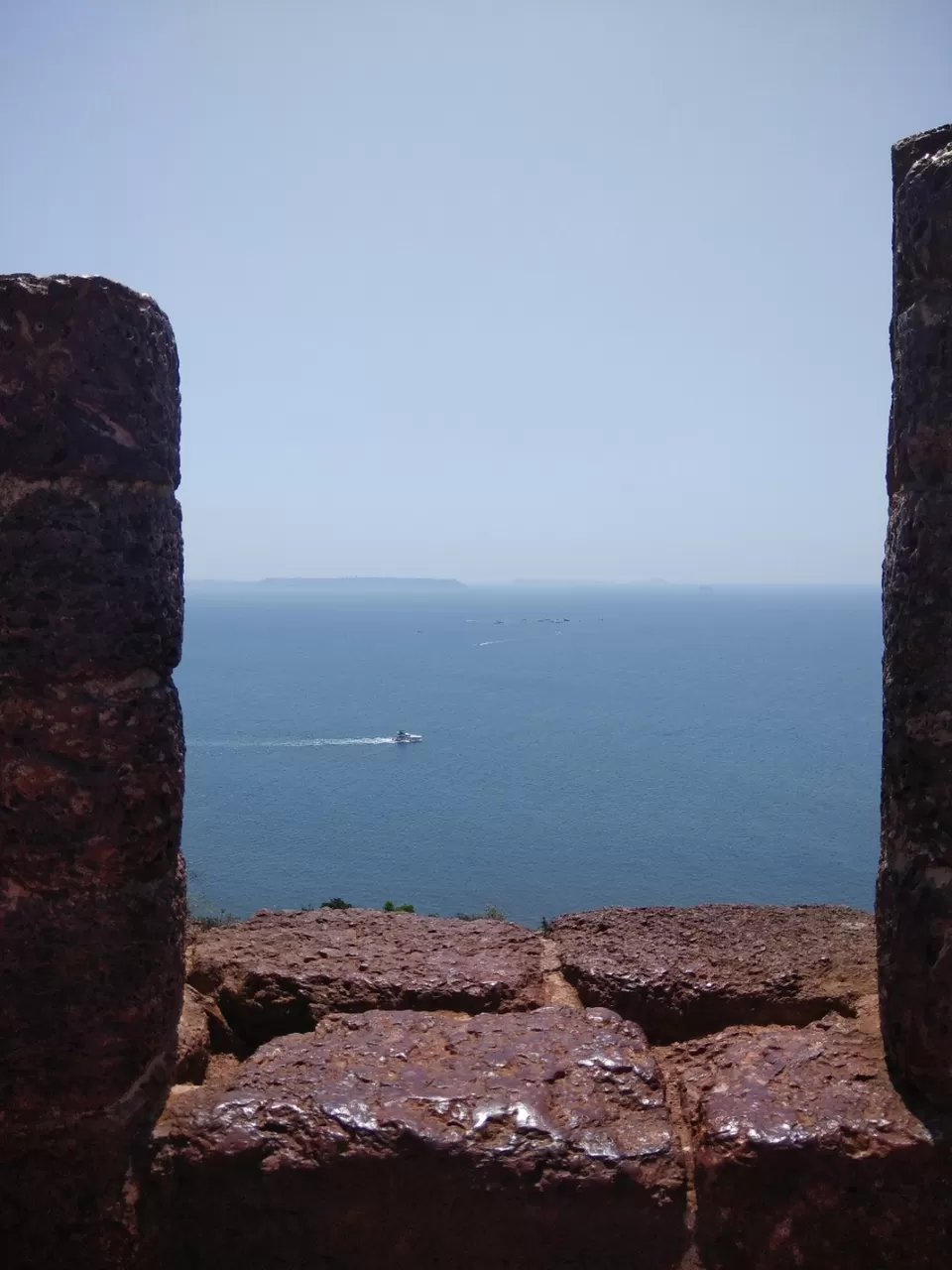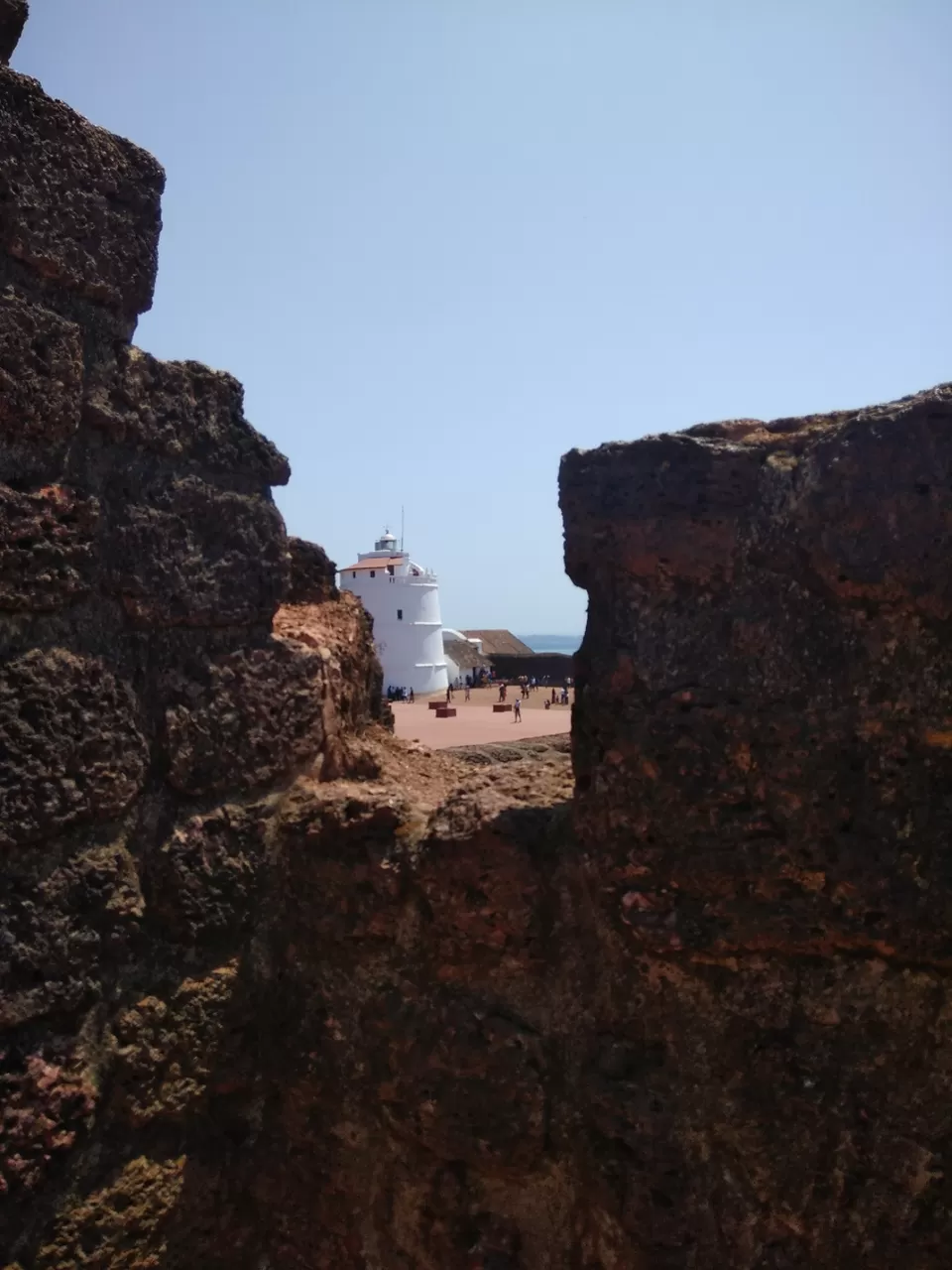 This restored fort is about 20 minutes away from aguada. Unlike the previous fort though, the entrance costs about Rs 50 per person and extra for dslr camera. Every nook and corner is worthy of a shot. The buildings are a work of art and stand apart for its simplicity and the minimalist use of trees and vines. Giving it anything less than an hour would be a waste of an experience. It also houses the details regarding restoration process, selected travel articles & doodles, and Goan history.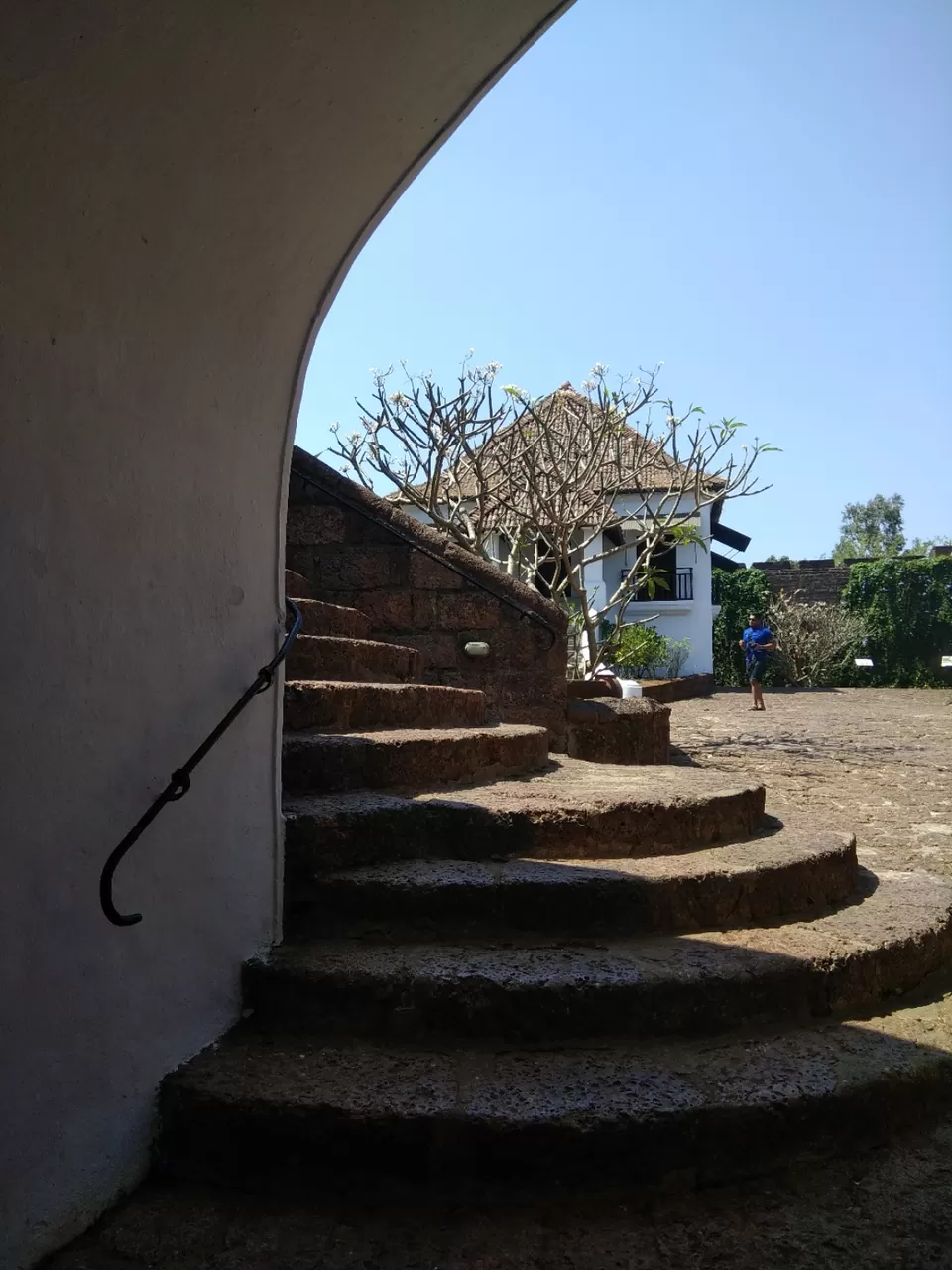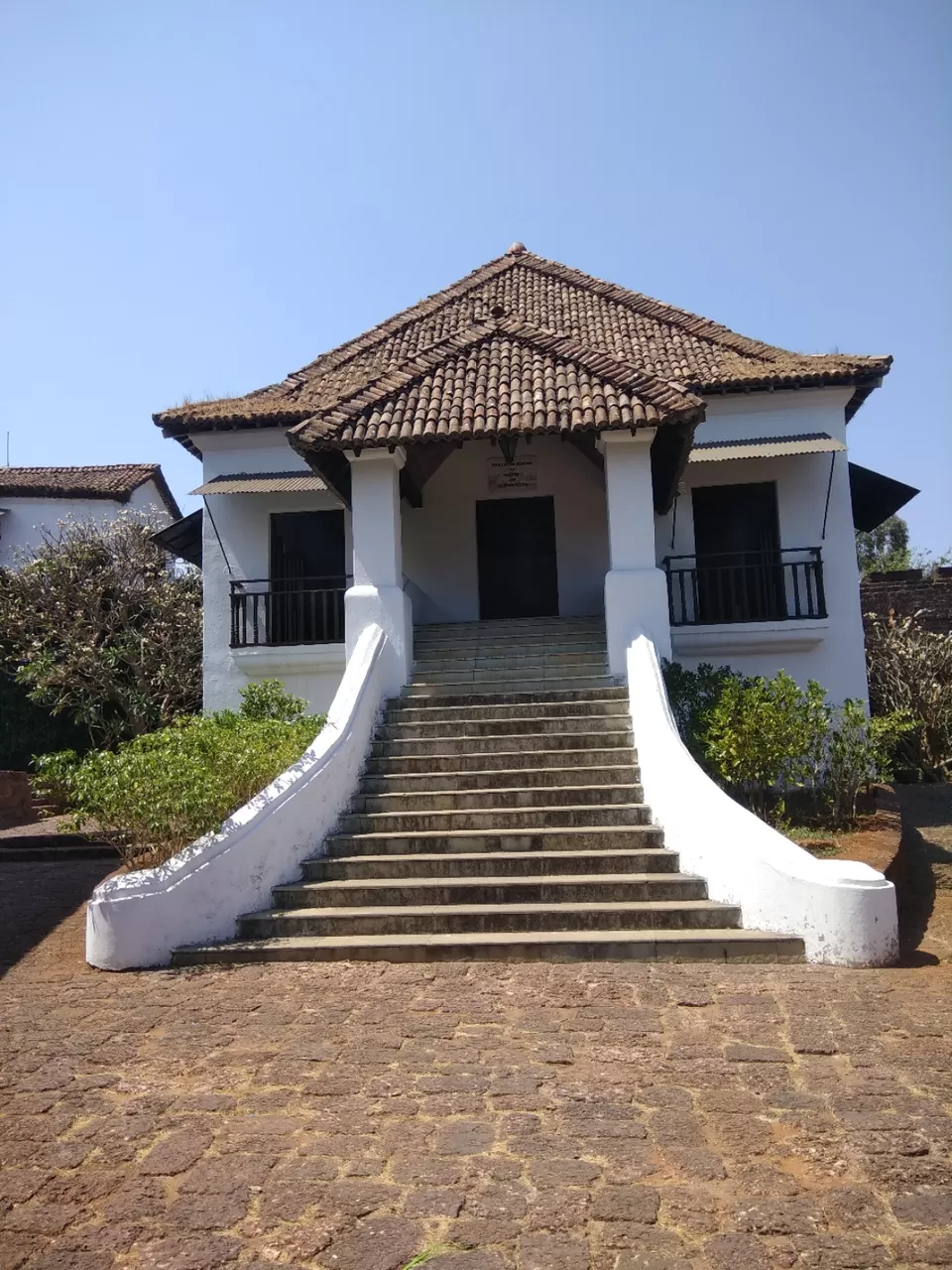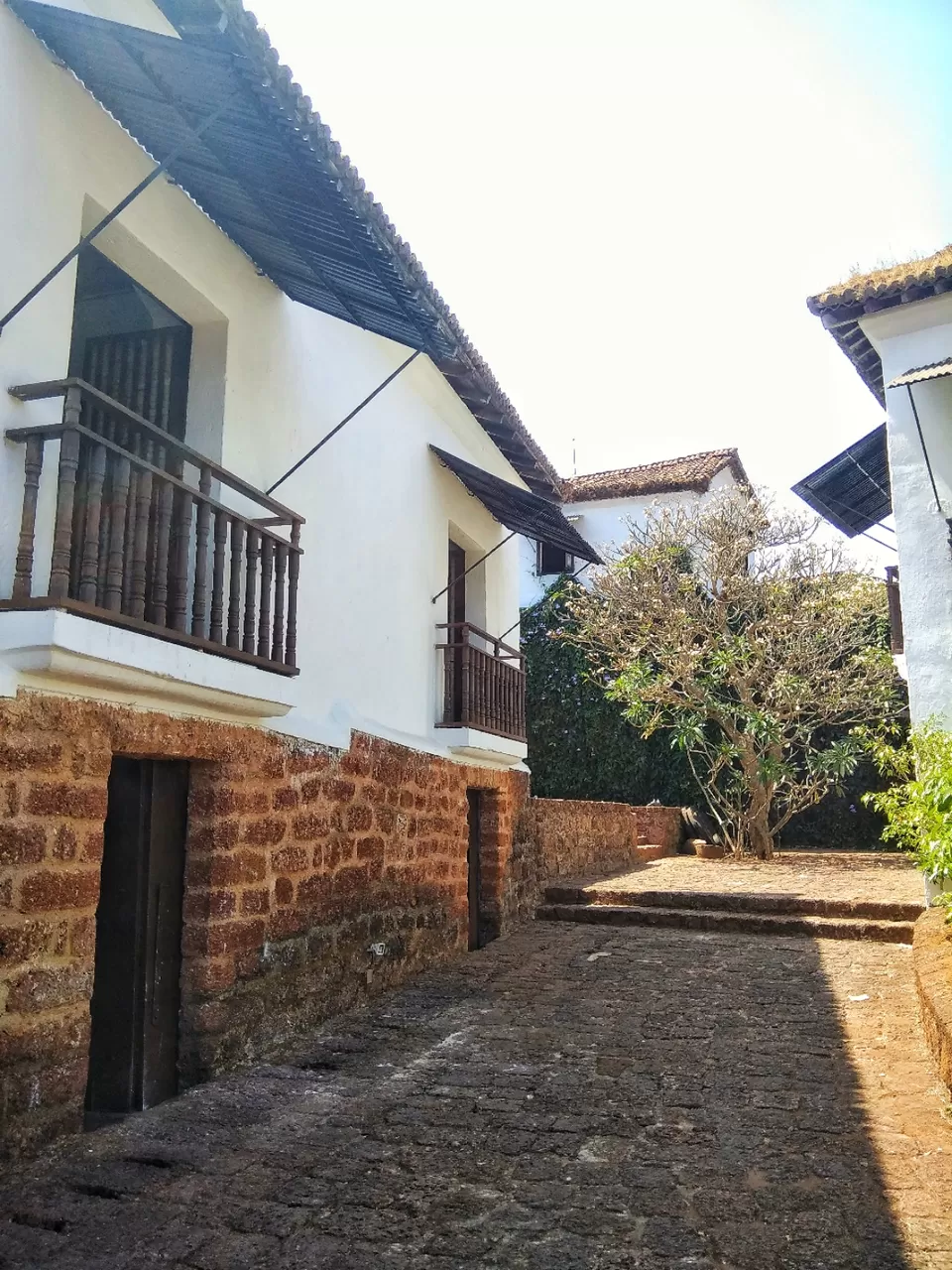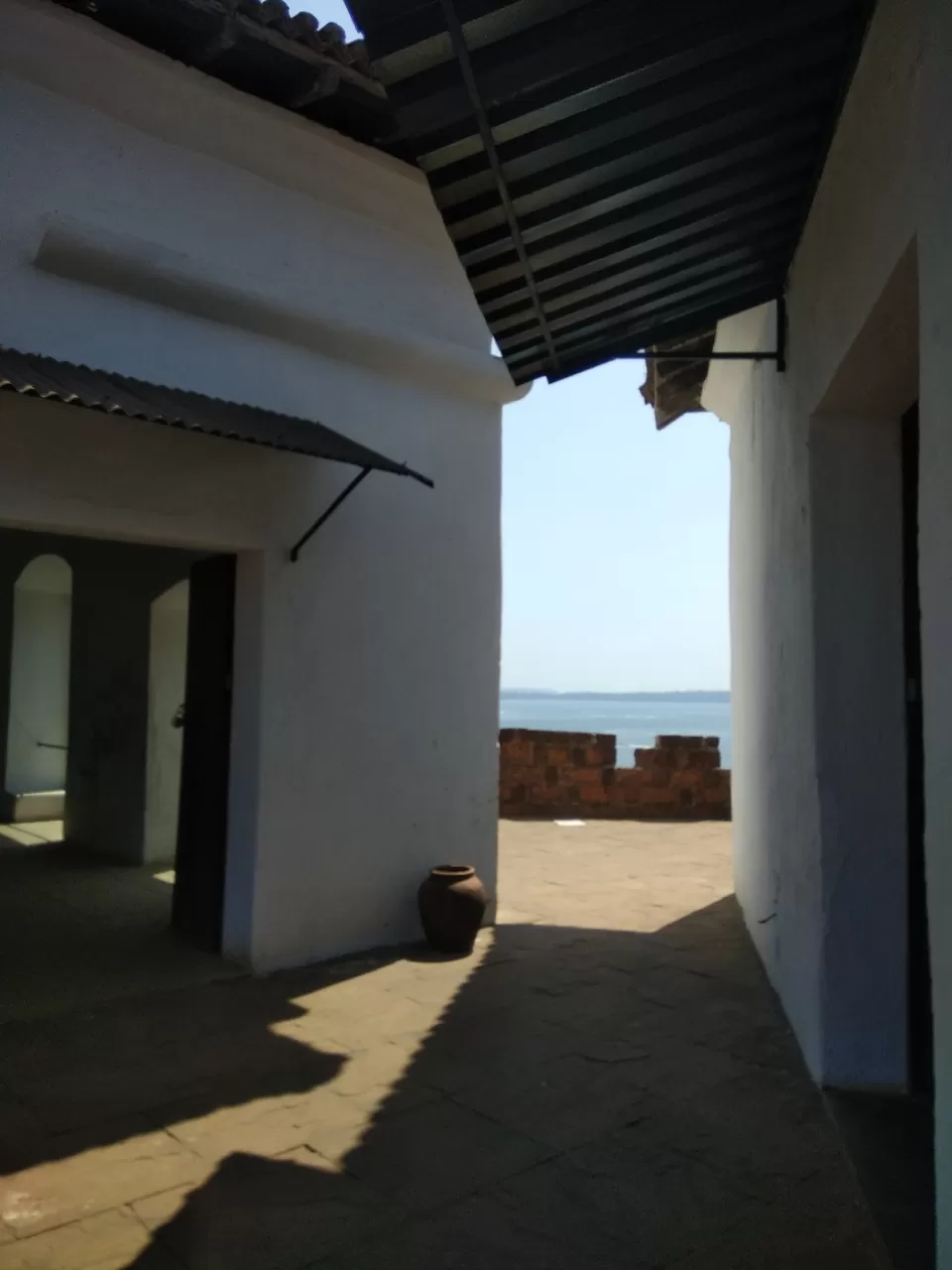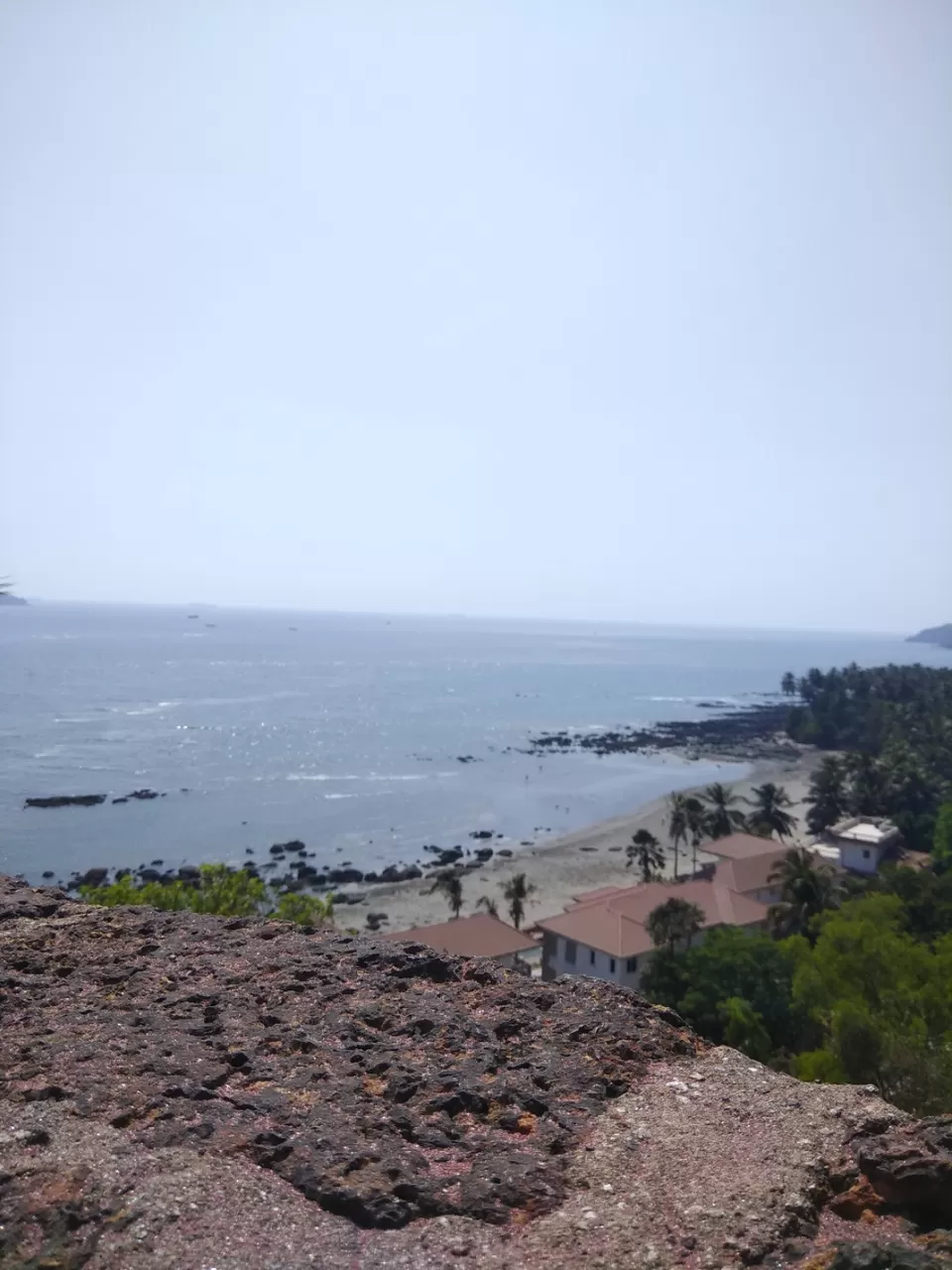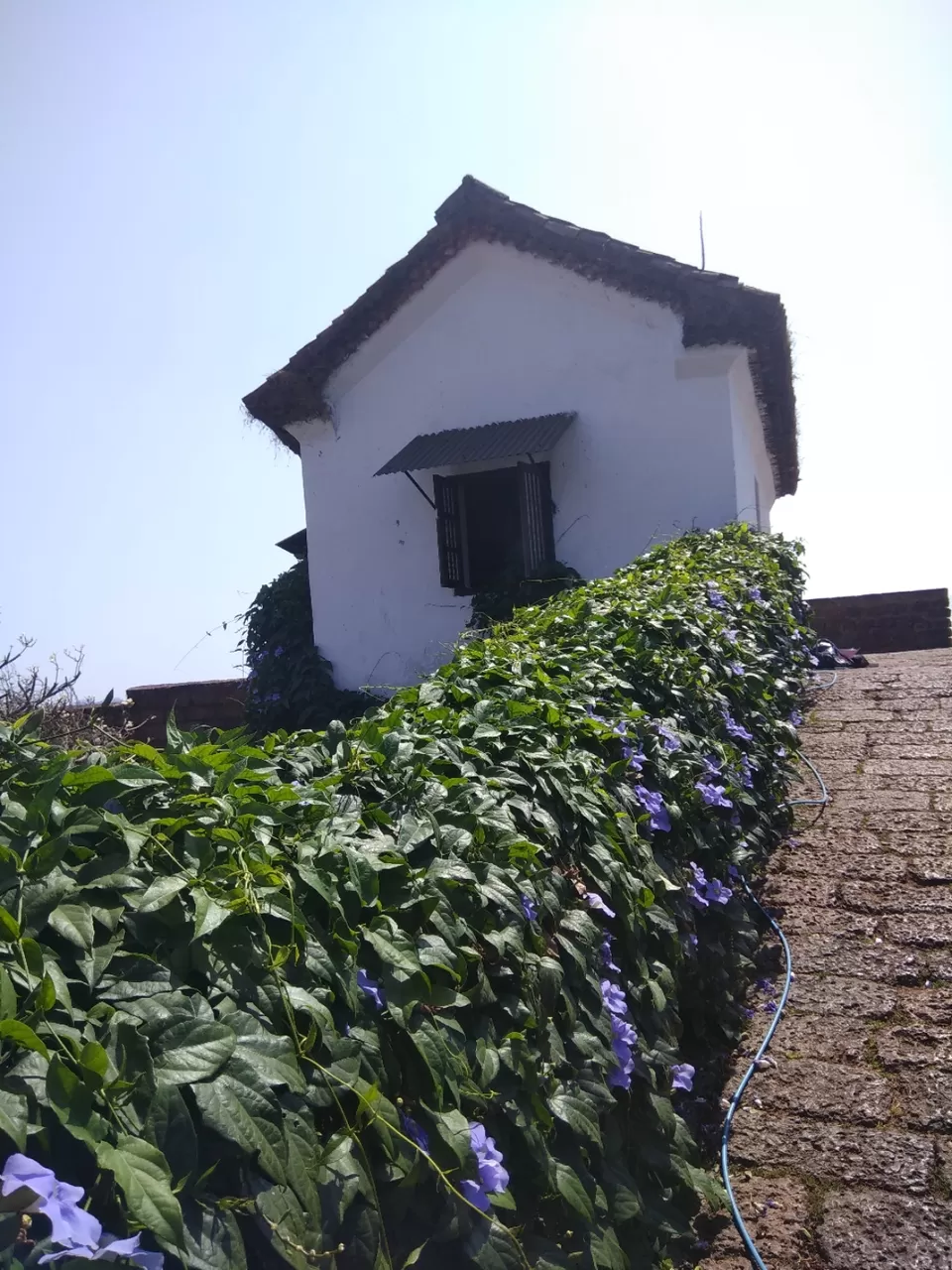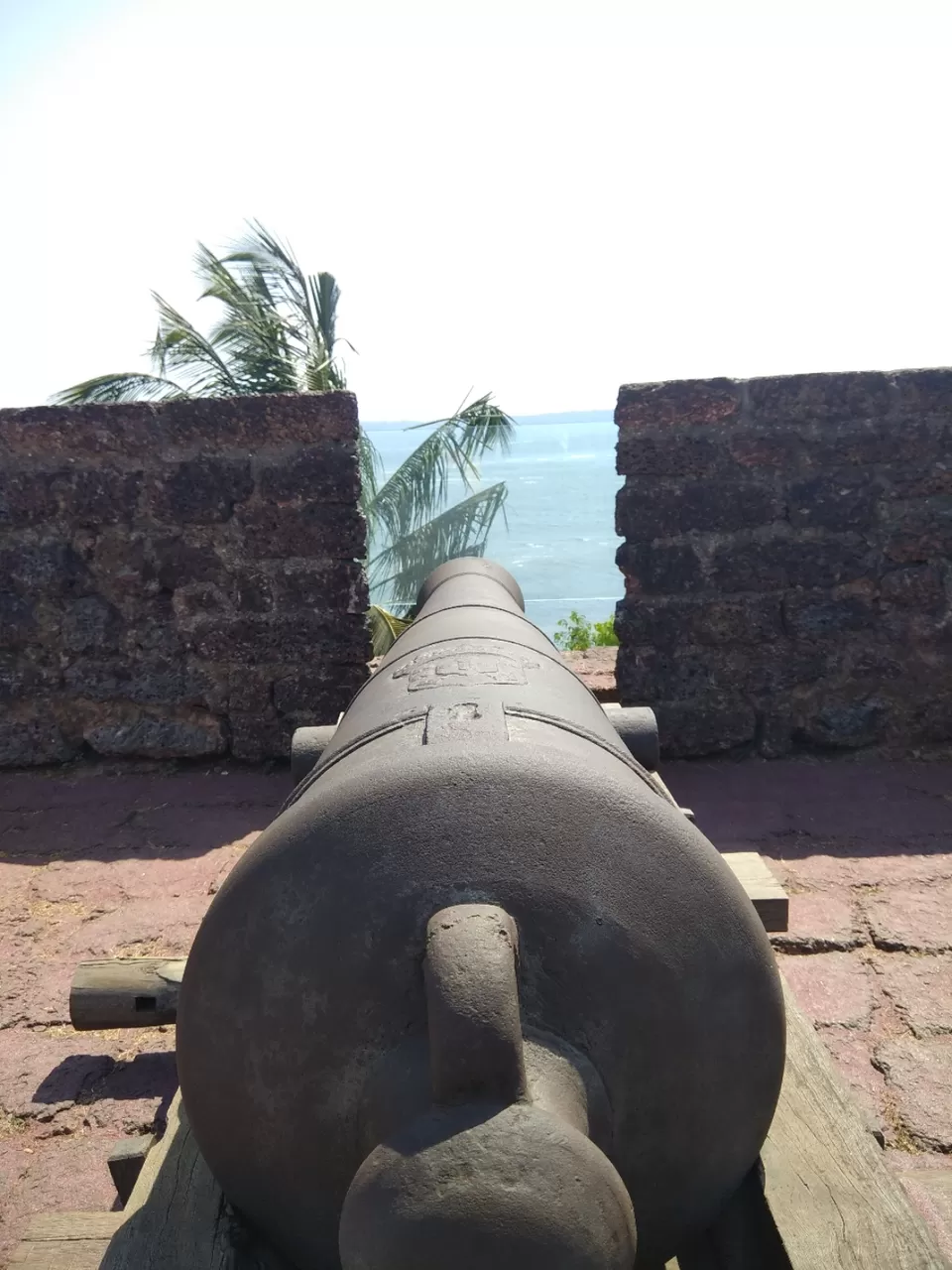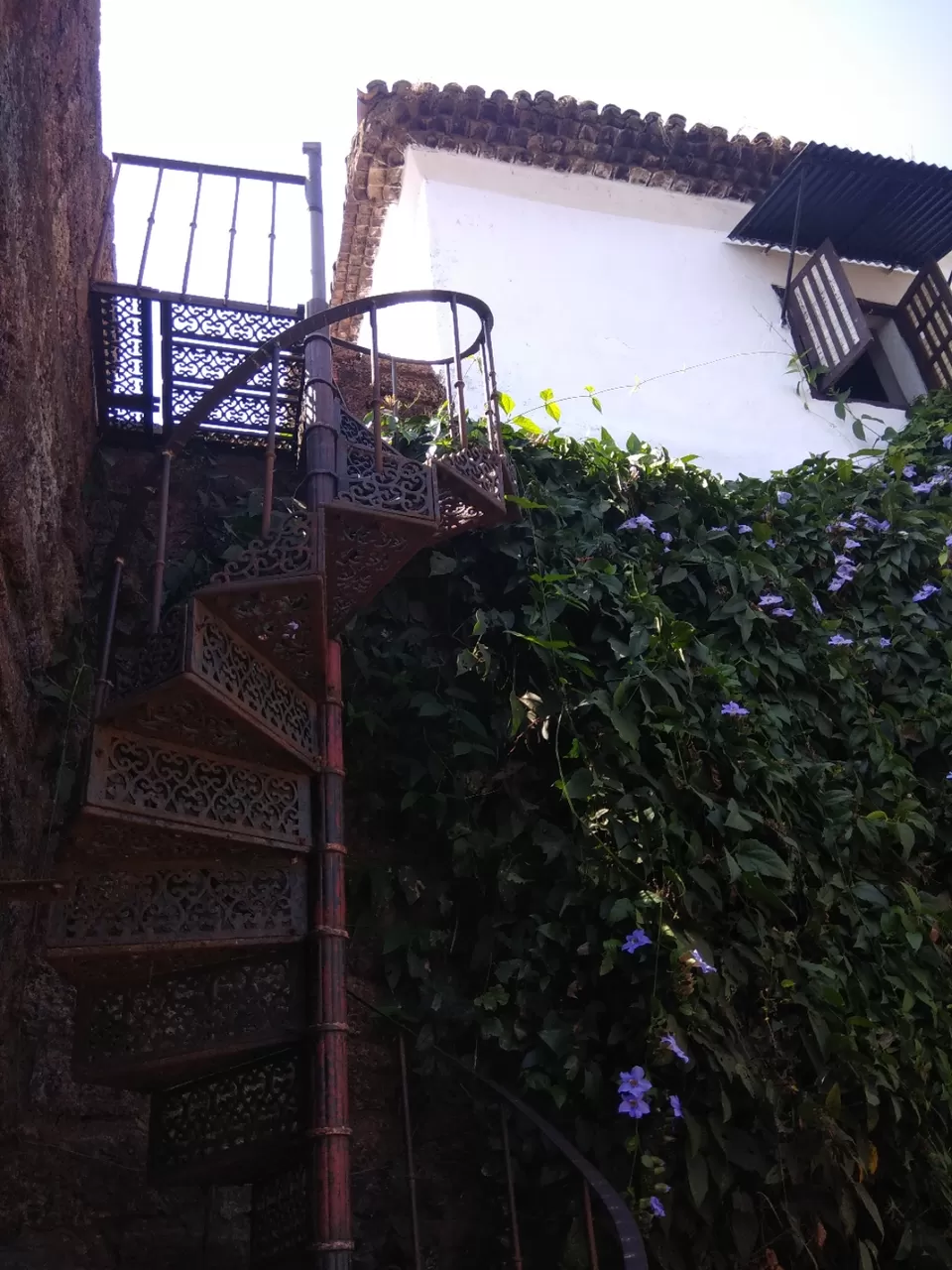 Lunch in Panjim was a brief affair. We had food at Nandan veg restaurant, one of the famous hotels around there. The thali was decent enough.
We drove around Panji a little before going to old goa. It is a quaint, beautiful and quite a colorful town, worthy of exploring by foot.
Then we moved on to old goa which took us almost an hour . We visited , as our driver called it - the red church. It has an earthy feel to it and is a fine example of baroque architecture. It was built by Portuguese and has now become a part of UNESCO. It is known for housing the relics of st Xavier. Unless you are here during one of the ten years the relics are displayed to the public , this will probably take around 40 minutes.
We unfortunately reached here after 5:30, which was it's closing time. The Plaza in front of it though is alluring in its openess and is a nice place to just hang out for a while.
The tourist kiosk here is a good place to buy some local items and souvenirs, which do get costly, but are of the same rate as the makeshift set of shops in front of it.
We decided to go back to catch the night scene at baga Beach which again took us about an hour.
The beach was a 2 min walk from our hotel. Most students opt to stay in hotels in the small alleys near the beach as they are very close to the beach and cheap. The beach was beautiful at night and a happening place, with a lot more people than I would have expected. The crowds comprised of families and groups of youngsters alike. The beach is lined with hotels and shacks which serve everything from food to liquor and hookah , with music blasting through the speakers. It's a nice place to while away time.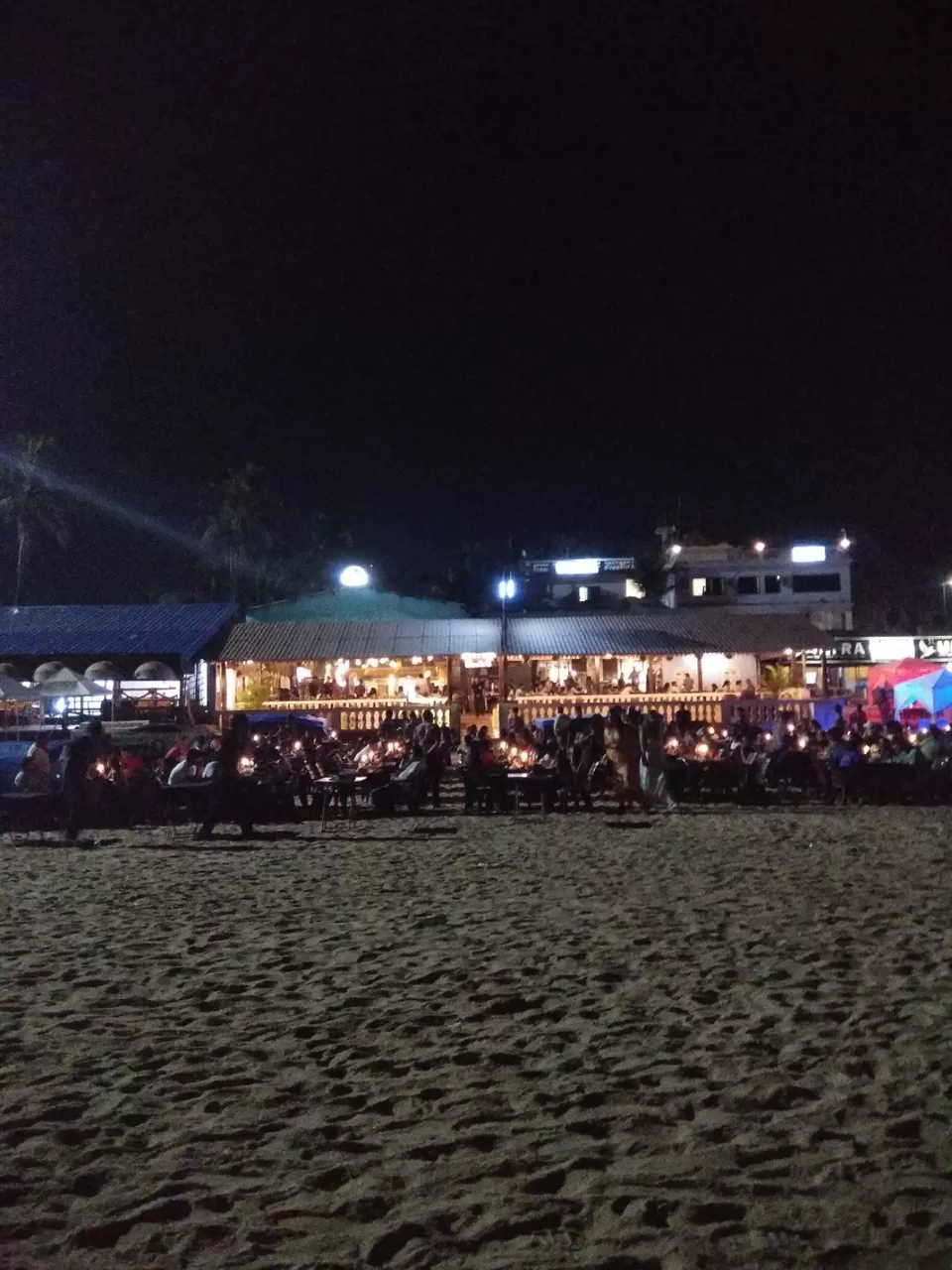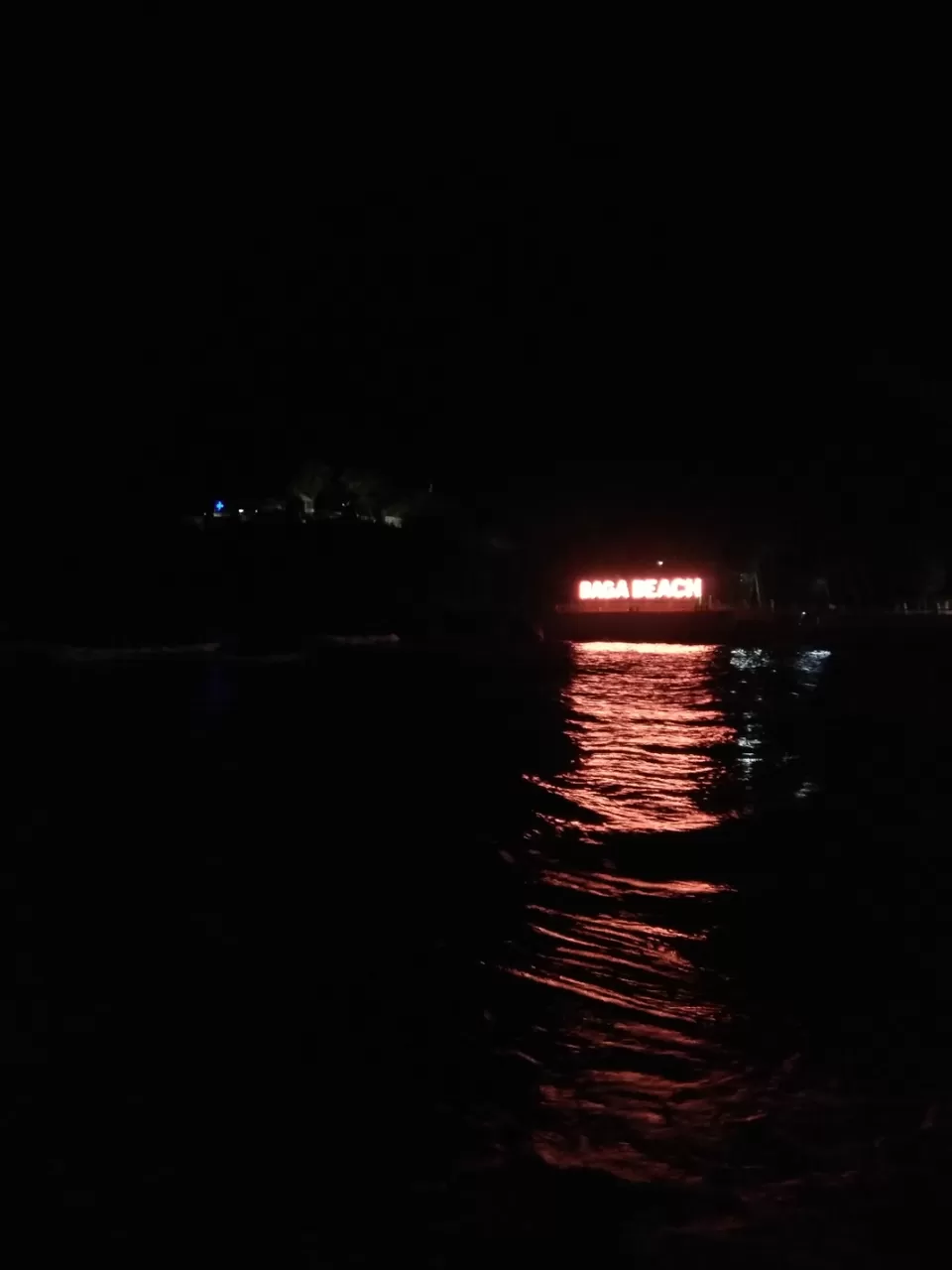 We decided to catch the view of the beach at sunrise. As it is the western coast of India, very few beaches can boast of a good sunrise view, Baga is not one of them, but it is worth a visit.
We had reserved this day for water sports. We found out that the popular beaches in goa have a very costly package for watersports and were also not very clean. So we hooked up a package which took us to Malvan Beach which is 2. 5 hours from goa.
The package deal is based on the travel agent you book it from, but we got it for 2500 per person. It included the pick up, drop off, complimentary breakfast and lunch, scuba, parasailing and 8 other water sports. When we got there, unfortunately, the winds were high and parasailing was suspended for the day. But we did get a refund, and about 4 other relevant sports.
Scuba was the best of them all. It is an enjoyable experience for swimmers and non swimmers alike. The water was relatively clear and it did have some interesting fishes and coral, which was way more than we expected.
Change rooms, washrooms and bathing facilities can be availed within 45 Rs.
We had been delayed due to breakdown of the bus and unfortunately had to hurry the driver to catch our train (vasco to yeshwantpur @ 9:20)
After a harrowing ride till Mapusa and a ride in Qualis (Rs 2500 for 8) from there to madgaon (the station after vasco), we caught the train in more than enough time. This turned out to be an adventure in itself. An adventure I would not wish on anyone with a weak heart.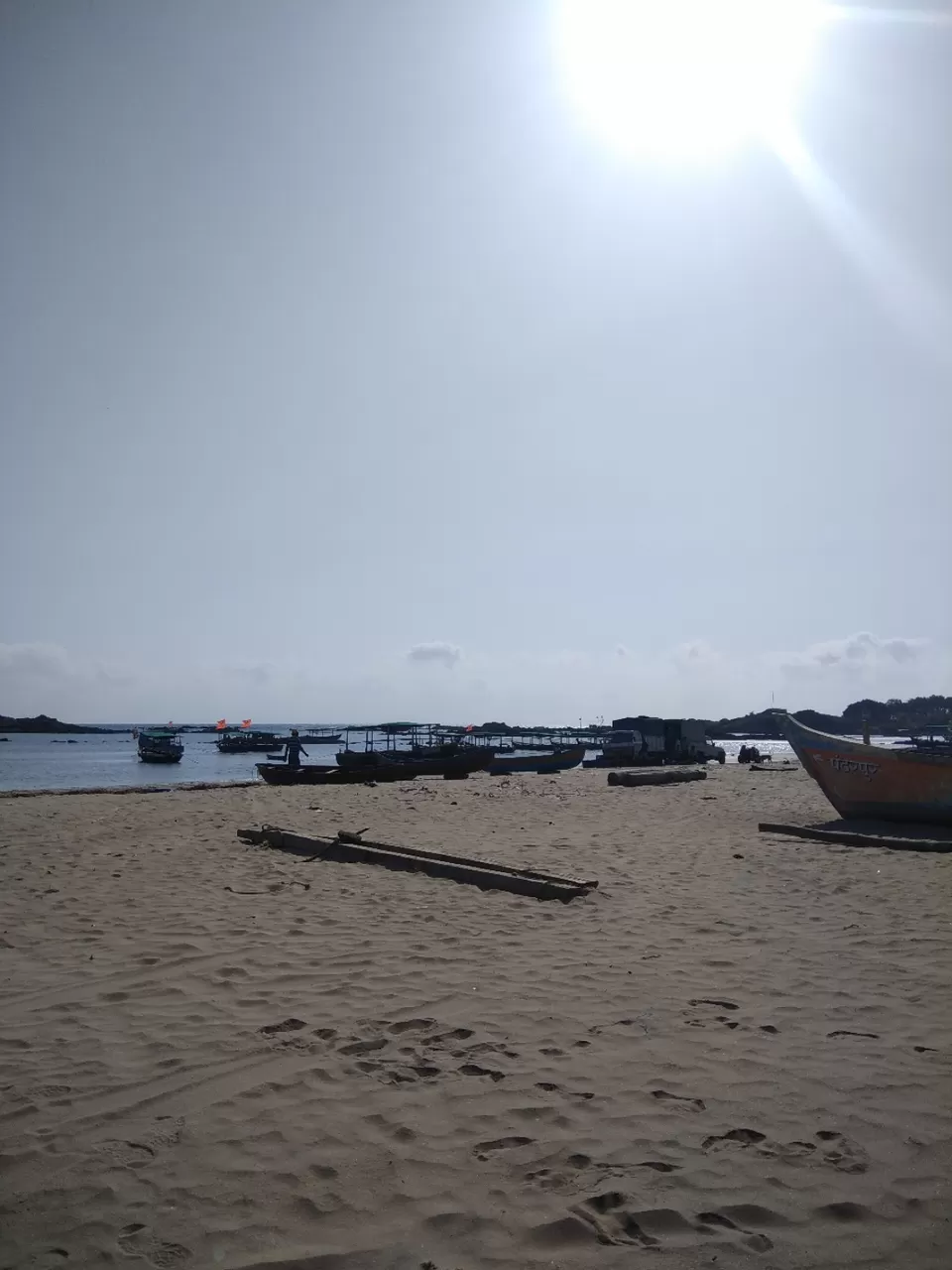 We reached Yeshwantpur station by 1:oo pm almost half an hour late, with empty pockets, tanned faces yet with priceless memories.