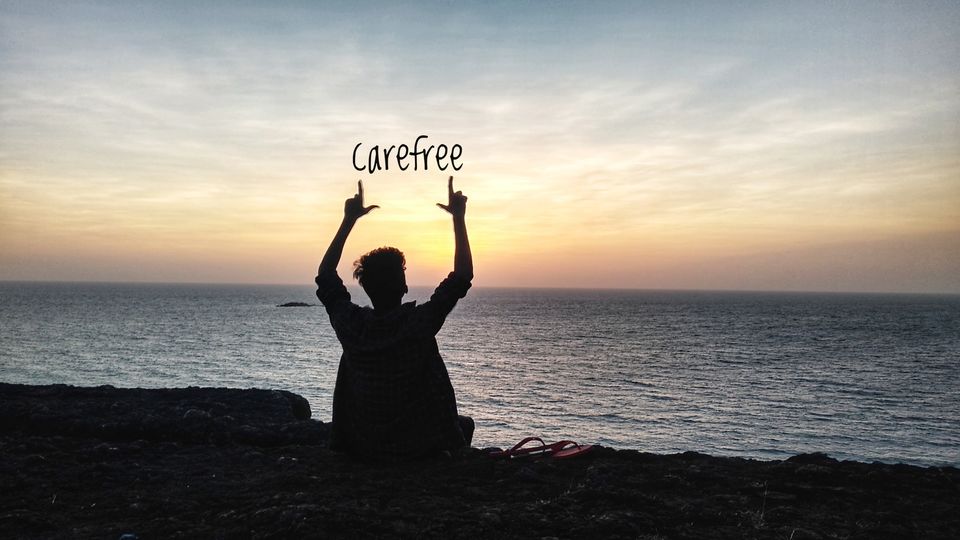 MADGAON STATION GIVES YOU AN EASY ACCESSIBLE ROUTES TO ONE OF THE BEST KNOWN BEACHES OF GOA -COLVA BEACH AND LOT MORE OTHER BEACHES ARE ALSO EASILY ACCESSIBLE FROM THIS STATION.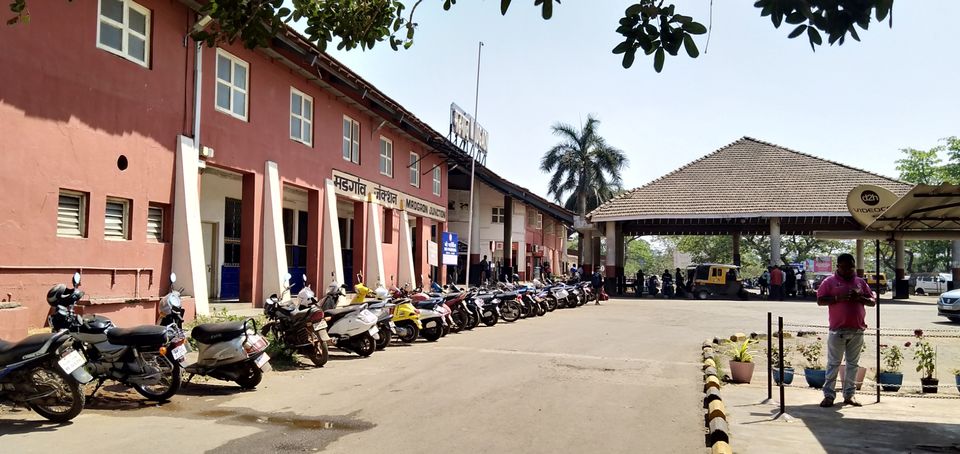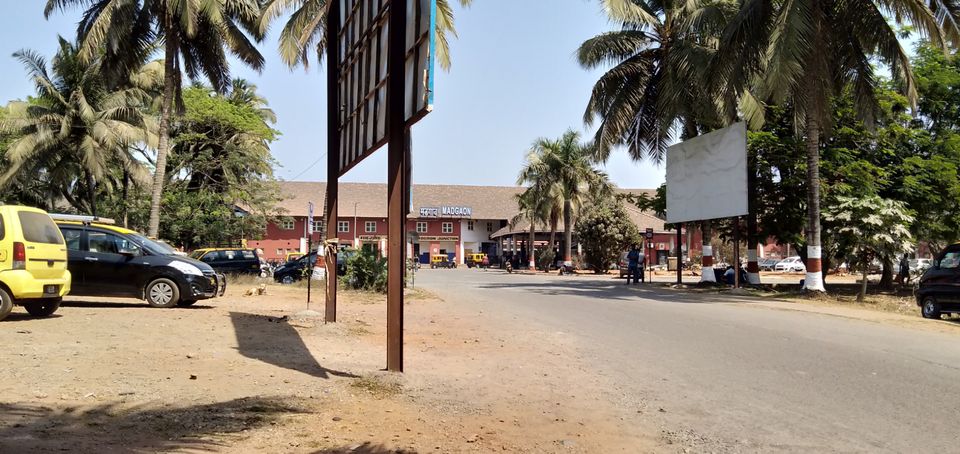 We reached here We enjoyed here for more than 6 hours.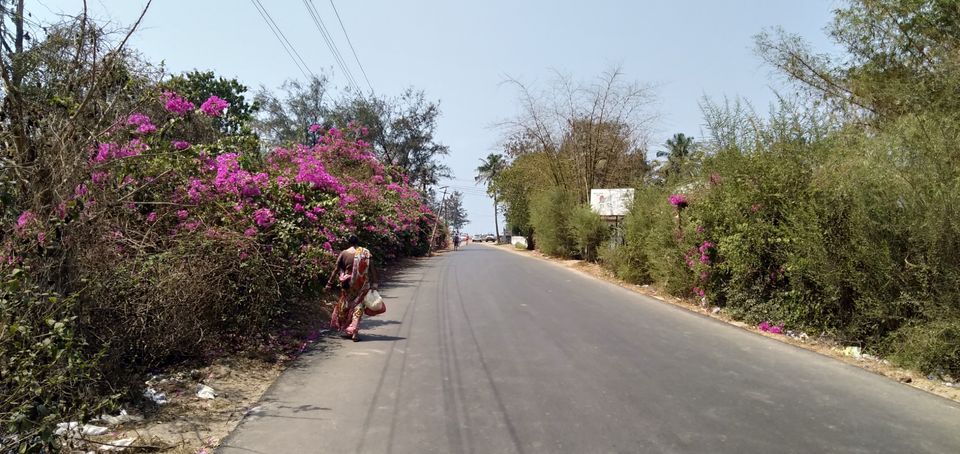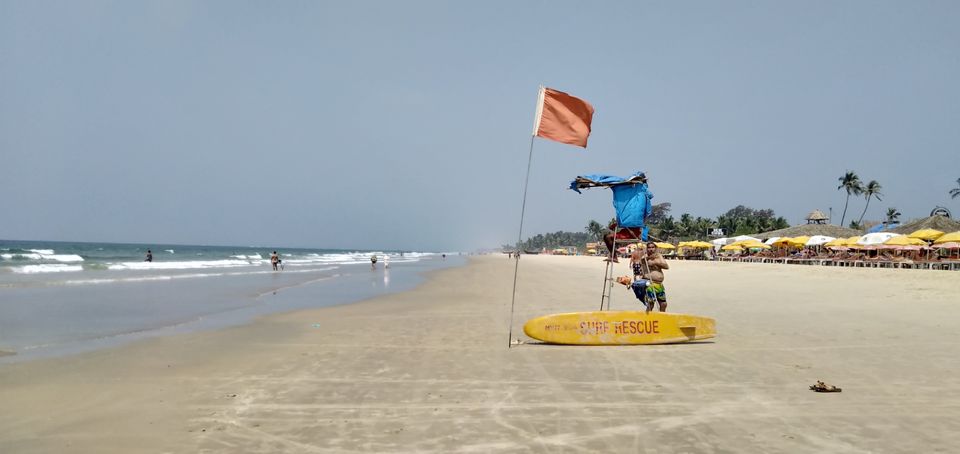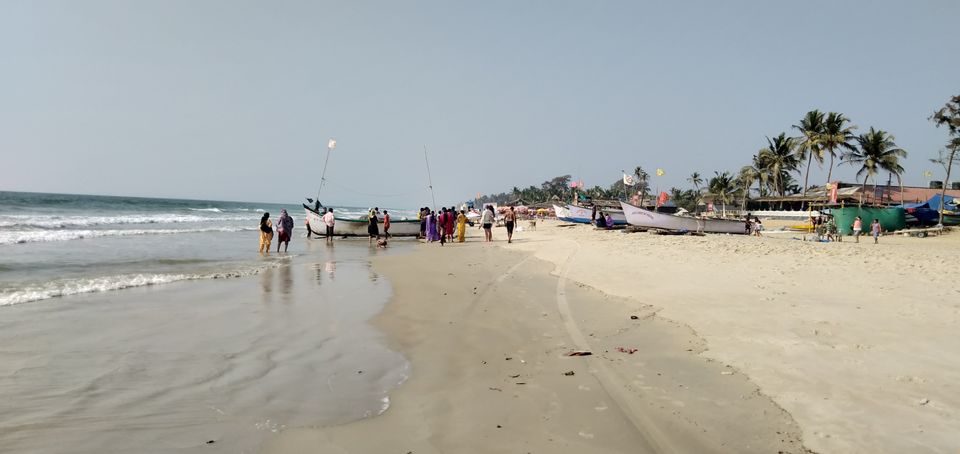 After spending almost whole day on beach side and in water we came back to the station area and booked an OYO room costing around rs-1200/-  per night including the next morning breakfast .
The room was nice with  good interiors .
The hotel in which we stayed was hotel Pandya  just a 100 or 200 metres walk from MADGAON STATION.
After having a good sleep we woke up this morning with a plan of wandering in Vasco da gama area. So I checked for trains cause that's the most cheapest travel mode one can find at most of the places in India. Note- getting to Vasco da Gama from Madgaon by bus won't cost you too much and by local passenger trains it'll cost even less but by autos or taxi the fair will be too much different. So it's up to you whichever modes of transportations you use. We catched a passenger train at 1:15 p.m in afternoon.
When I was traveling towards Vasco then after some miles or so there
comes a station known as Sankaval railway station.
The best thing about this station was it's location  .
You just have to get down here walk some metres or so and you're at a beach .
This pic will make you understand what I'm actually saying ⬇️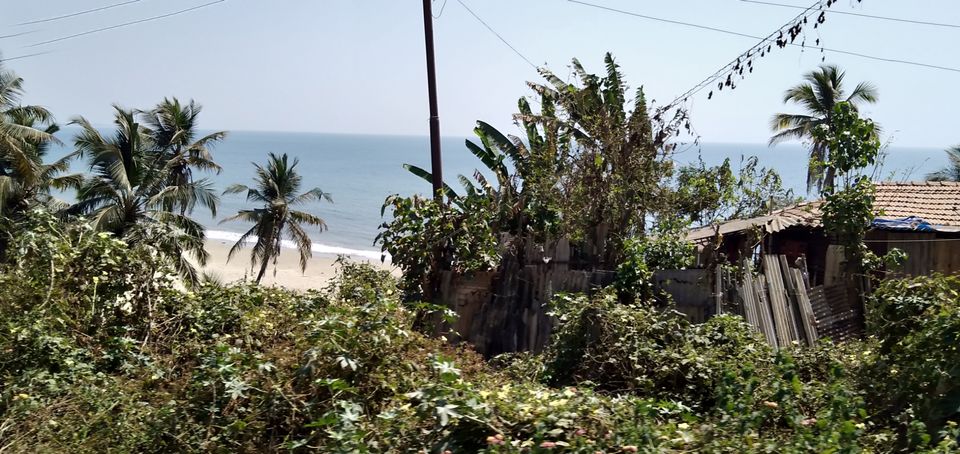 We were heading to Vasco du Gama so we decided not to get down here cause getting down at this spot could have killed a lot of our time and then  wandering in Vasco city same day would not have been possible.
We were on a two day tour of Goa so it was bit hard to explore every point of this place.
So we headed to Vasco and reached there in an hour or so.
We chose a zone on the Google maps and went to that particular area which was the JAPANESE GARDEN.
In between the route to Japanese garden there lies a beach known as BAINA BEACH.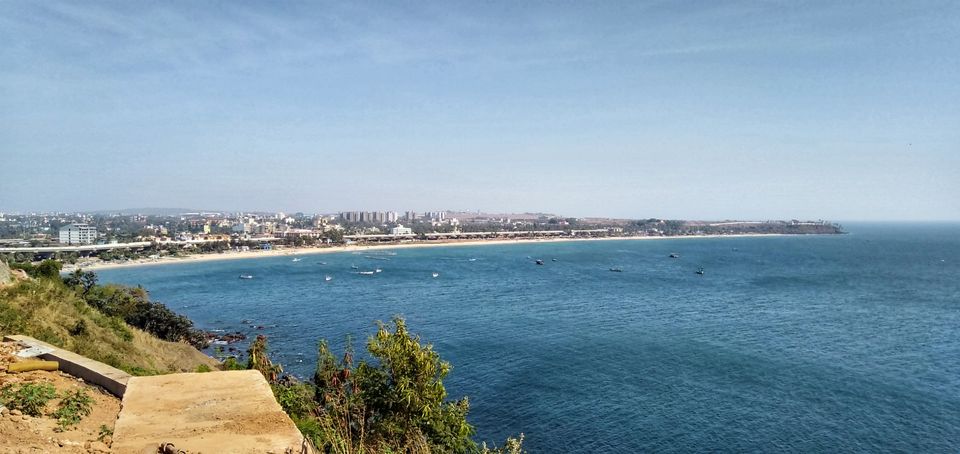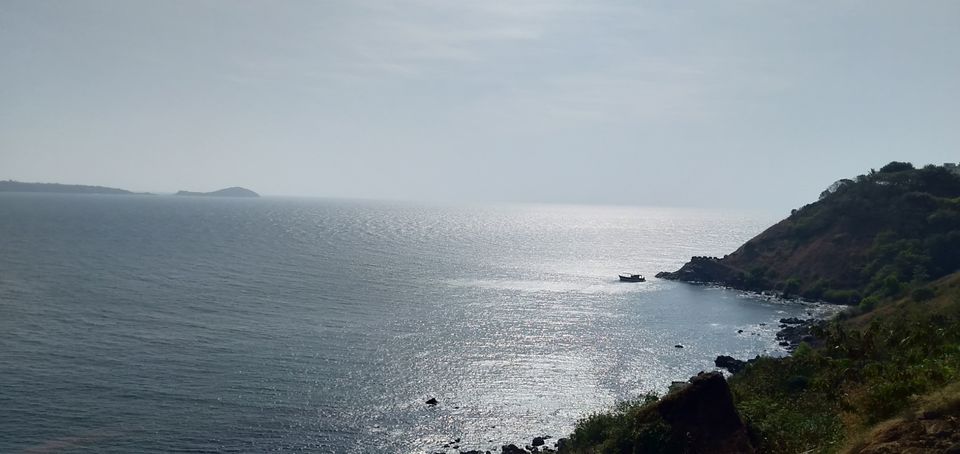 While following the navigation of Google maps we reached Japanese garden and just down from it there was another small not so big but kinda rocky beach with some masses of rocks and lil bit tall Rocky hills.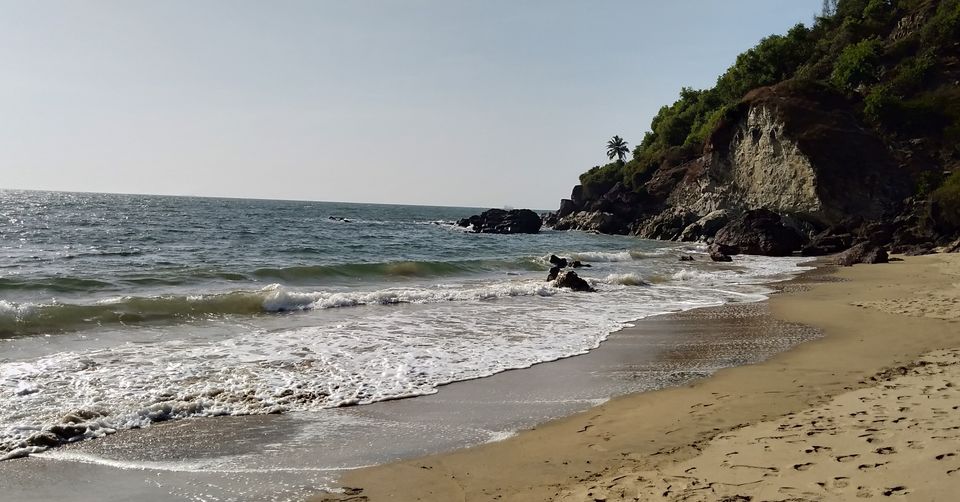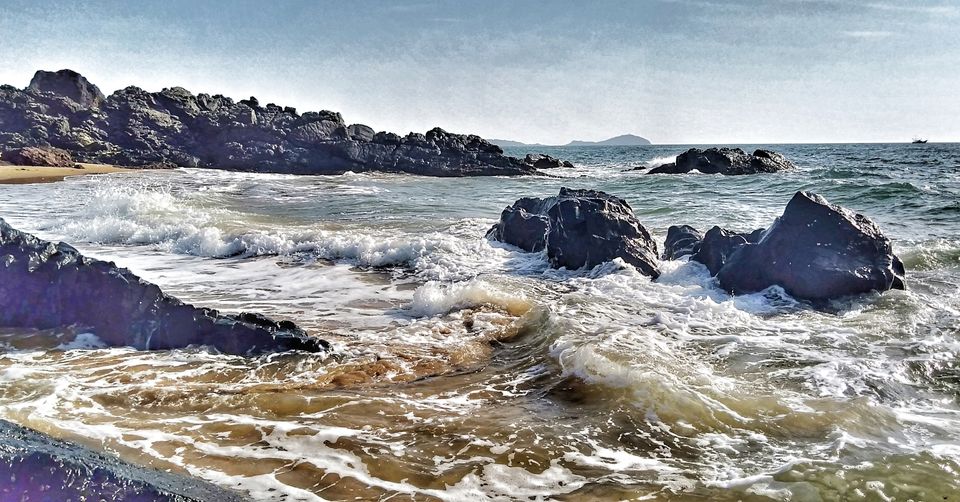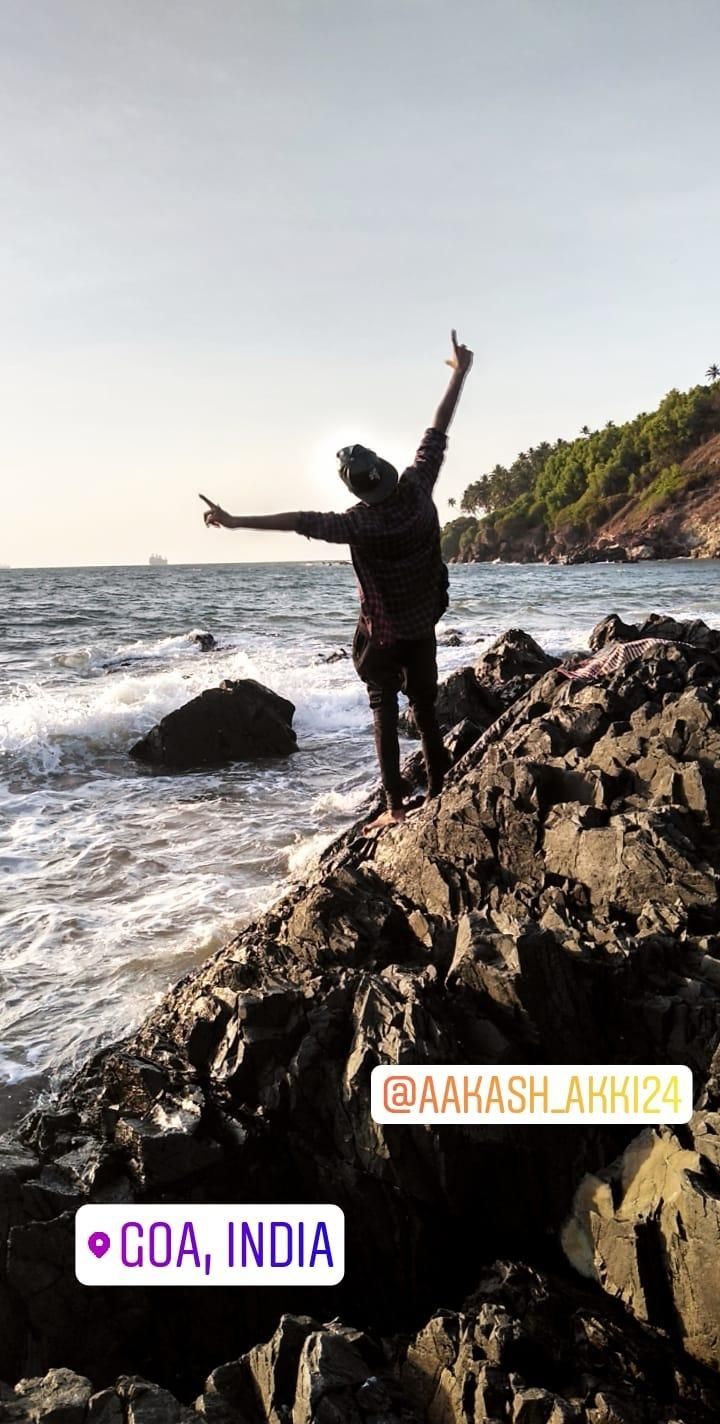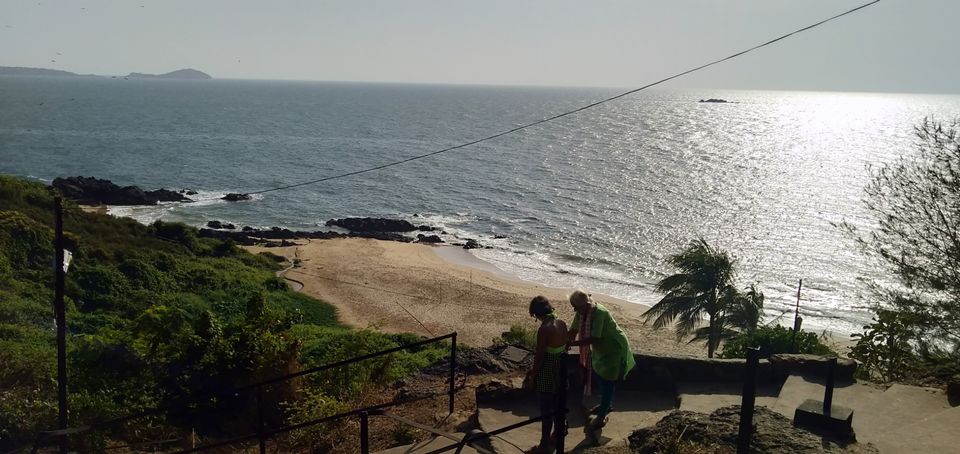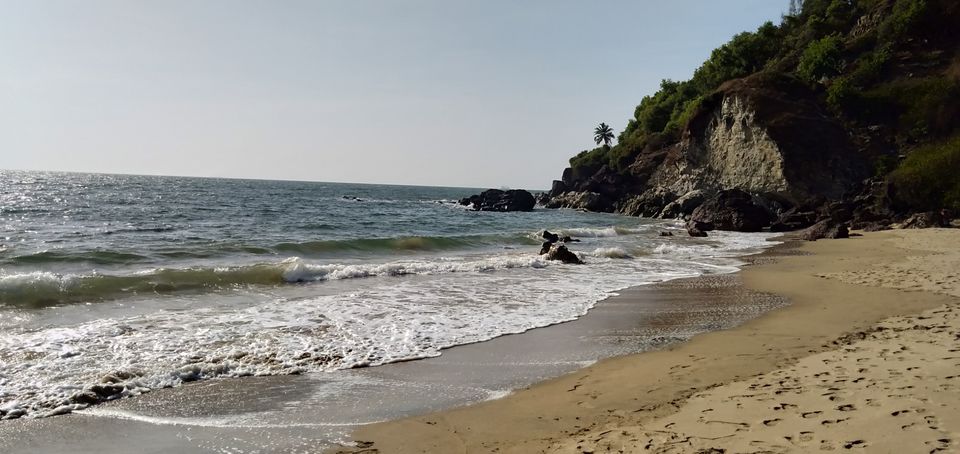 I would probably suggest not to take a bath at this beach if you're not a good swimmer cause of the rocks which creates more violent unpredictable waves and at some points the beach has sudden steep sand slopes inside water making it less suitable beach to take a bath,
But you can actually climb a small rocky hill there if you want to,
Cause at it's top you'll get the views that will most probably give you a wow feeling.
After all this the night came knocking at the doors of our wandering thoughts and yeah for sure also in the zone .
So we came back to vasco station and headed back to MADGAON station because at that time there were no trains from Vasco station to Mumbai .
So we headed back to MADGAON station from bus cause last locals to MADGAON from Vasco was also gone and no other trains were running in that route on that particular day.
So we got down at MADGAON in an hour by bus and waited at MADGAON for some hours  and got a train from MADGAON sharp at 3:00 a.m in the morning for Mumbai.
That's it, It was just a short tour to chill out a lil bit, still for me it was lit.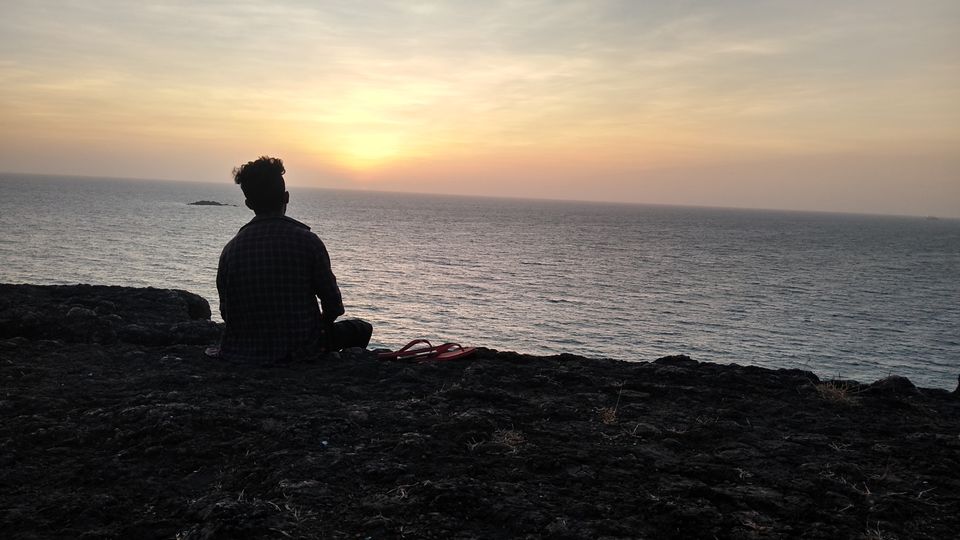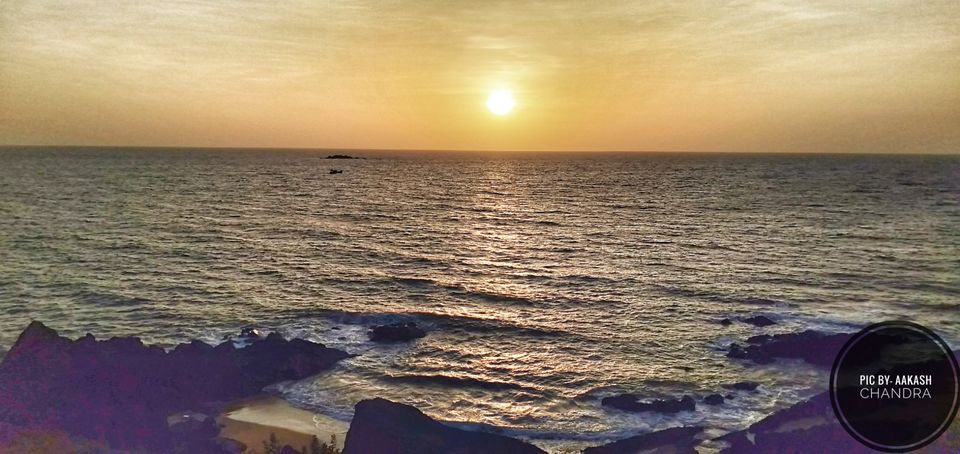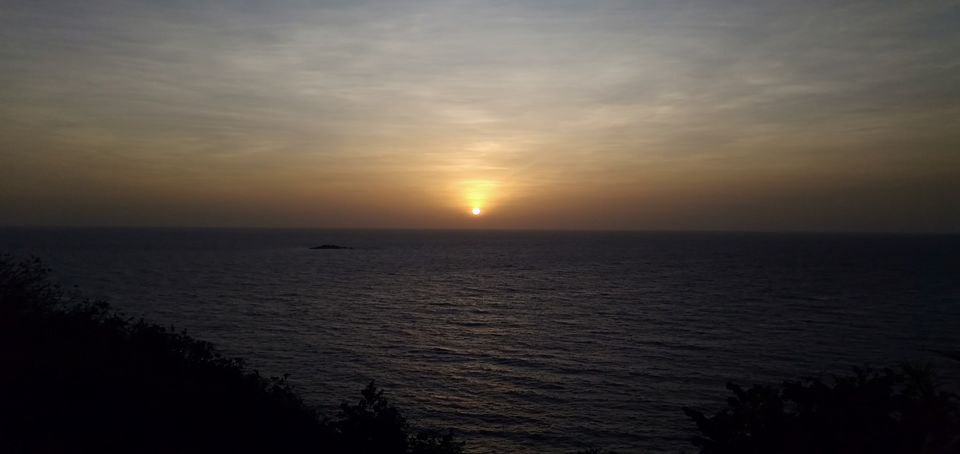 We were in Mumbai from last 1 week so we decided to take a short tour of Goa.We catched a train -Konkan kanya express from 'Thane' to MADGAON.
Now a lot of people who don't know about this thing that Goa doesn't has a station known as Goa junction or Goa terminal or something like that ,
But Goa actually has two major station one is known as VASCO DU GAMA and the other one is known as MADGAON