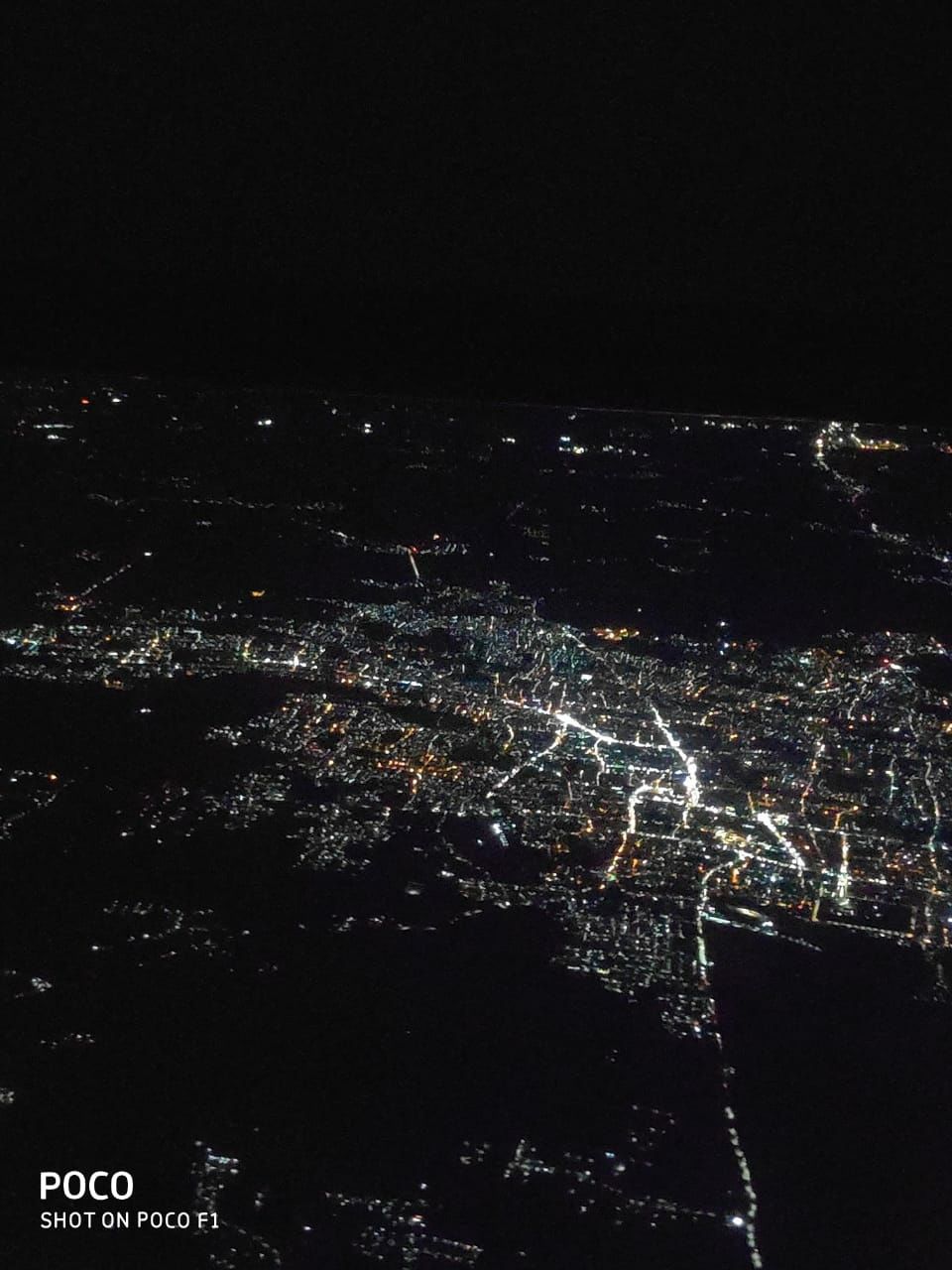 Travelling makes me happy and this is what I have done on my Day 1. It was Friday and I flew from Chennai to Goa, taking a cab from airport to my stay at Anjuna. Goa evening was lit as usual and couldn't forgot the moments while I was bargaining with flea market people's for a piece of cloth. It was real fun and I wish I could do this again in my life.
Evening was lit, so the mood. So following that, took a scooter on rent and started exploring the small streets of Goa. Went to a restaurant named Anjuna21, had a ball of a time there after trying the fish fry and roasted chicken. Took my scooter and went straight to Anjuna beach. The night life at Anjuna is filled with people, mostly group travellers and honeymoon couples. Everyone is enjoying the cool breeze having the best time of their life. Drinks, food and sea shore... This is what makes the inner happiness come out.
Came back to my stay at 12 night and went to bed coz next day is going to be a long day.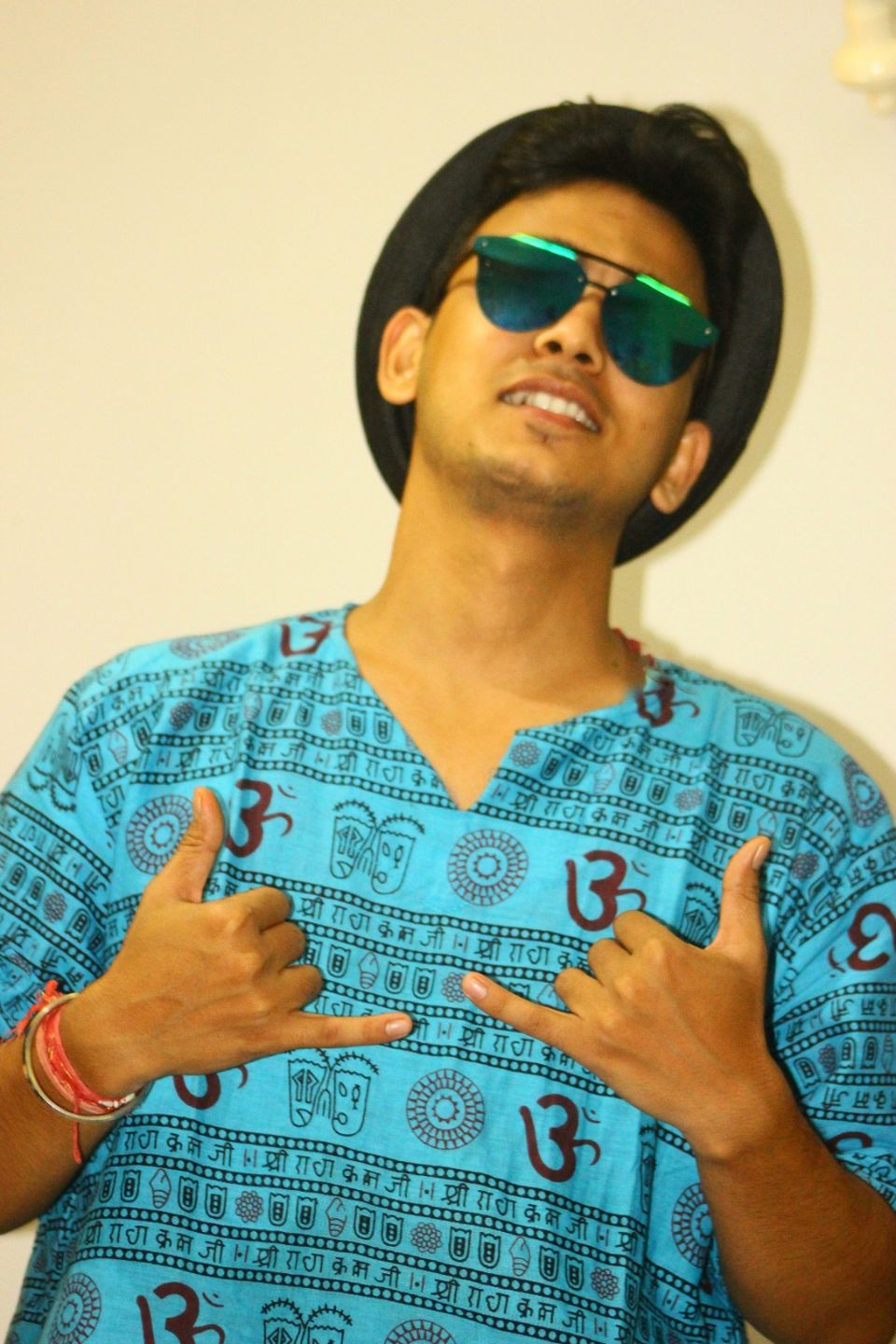 The first beautiful morning of Goa trip with the excitement and curiosity to explore the rest of the places.
First thing that I did after waking up is Swimming, yes U read it right ???? my stay gave me 24/7 access to swimming pool so being an Indian, how can I lose the opportunity to leverage something for free(budget travellers.. hehe). So jumped directly into the pool and enjoyed some of the good time of life. Btw I love swimming so free swimming pool access + less crowd + love for water = Happy Morning ????
It was 12noon and I started my journey by listing few places among which the first was Chapora Fort, located in Bardez, Goa, rises high above the Chapora River. Before the Portuguese arrived in Goa in 1510, this location was the site of another fort. The fort changed hands several times after Portuguese acquired Bardez.
The scenic beauty from the top was mesmerizing and the cool breeze directly from the Arabian sea makes you feel the everlasting pleasure of your existence in the beautiful India.
Bought some sea shell antiques from the road side shops and had the tastiest "Kokam Sharbat " before starting the 20km ride to Arambol Beach, Arambol has a distinct Bohemian feel which attracts many alternative travellers. Arambol beach is considered to be one of the most beautiful beaches in Goa. The beautiful weather and a long ride have made my day. After spending a beautiful evening at beach I started my journey back to the hotel. As I was exhausted after a productivly busy day, I thought of taking rest and then move to Goa's most lit lane i.e Tito's Lane, which is not only famous for its lovely crowd but for its night life, pubs, restaurant and bars. Even though I don't drink but I paid 2000Rs at Tito's, just to feel the ambience and see how lit Goa is in the night, obviously bcoz of Stag status(ya ya... you can laugh.. ????). Dance, Daru(alcohol) or Dil(heart) a perfect evening worth the time and expense.
After the beautiful evening I went back to My hotel and slept for the day. That is how I had my time in Goa on Day2 of my travel.