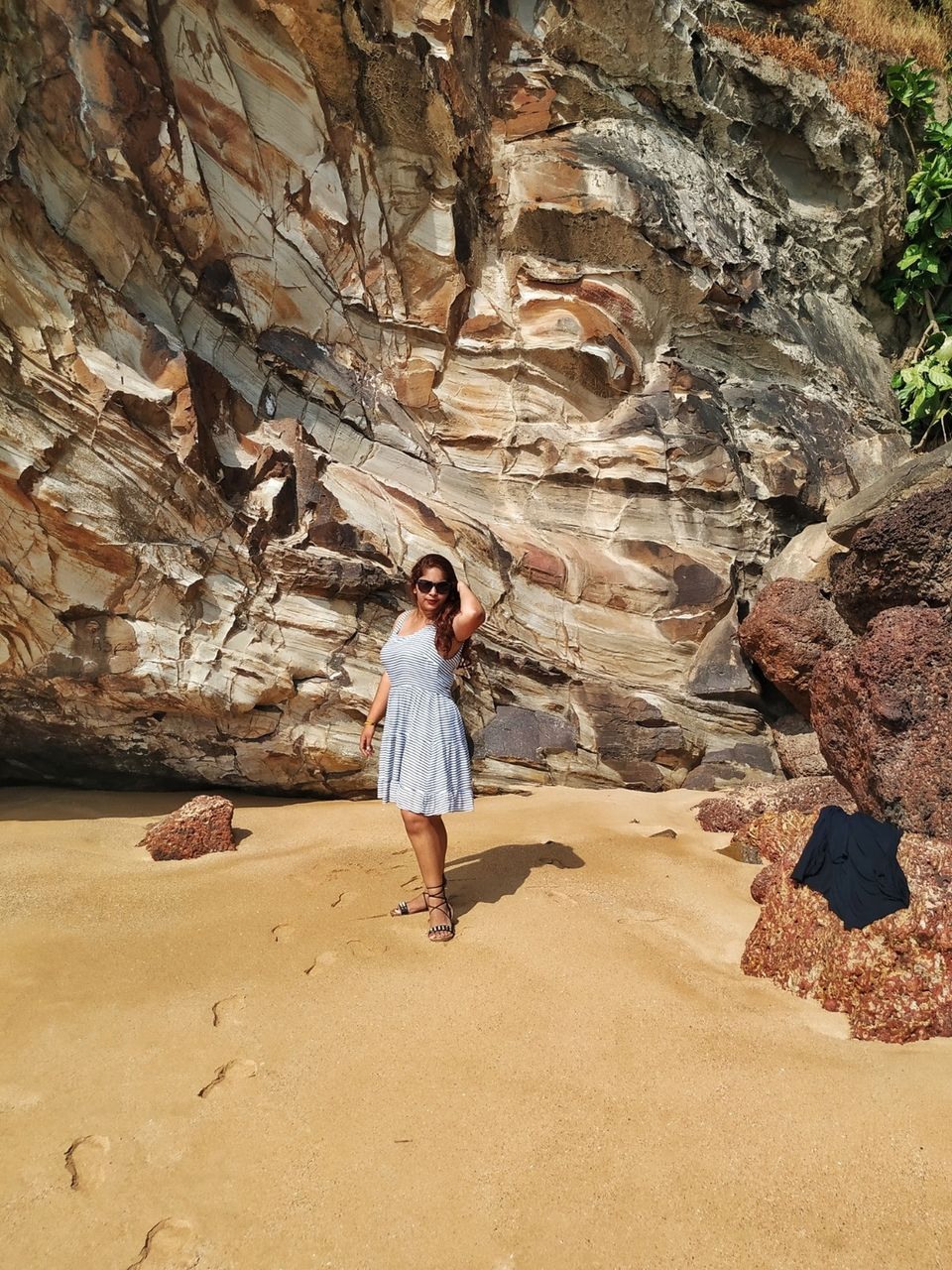 The grand mother's hole beach Vasco is located below the Japanese garden Vasco goa. To get on the beach you have to walk through japanese garden and pass through a hole of fort then step down almost 230 steps and you are there.
The grandmother's hole beach is a hidden gem of Goa. It's a marvelous beach i ever seen in goa. It's so clean and best part is it's isn't crowded. You can take pretty pictures on the rocks of the beach.
This beach is named as grandmother's hole beach because The name, Grandmothers Hole Beach derives from a folklore that a grandmother used to sit at this hole waiting for her sons to come back from the sea.
It's a peaceful beach and you can collect different shells and enjoy your private time with family here, do some picnics, get together and lot more.
I enjoyed the trip it was adventures, i clicked a lot of pictures, sun kissed there, had my own time of happiness but while coming up i was dead because you have to climb the step up, so tired.
Then i sat down in Japanese garden and had some food i took from home because there are no shacks no shops there.
It's a fully untouched, naturally beautiful beach in goa.