GOA............ The name itself gets people excited. Limitless booze,Endless parties,freedom to wander,Liberty to wear anything you like, it transforms you from a sober gentleman to a hippy. This place makes us forget all our worries and enchants us with a surprising element every time. Yes! it is a paradise for every party animal, but it also serves as a perfect answer to the people who are looking to explore new places or just want to get lost in the rhythmic percussion of the waves on sand. It was my fifth trip to Goa and yet it didn't fail to astonish me with its pulchritude. Let me take you through my journey and show you what Goa had to offer me this time.
We reached Thivim station in the morning, Hired a cab and reached our hotel at Calangute. Our first day was just another regular day as we were tired from the journey and decided to relax and complete the formalities. Let me tell you, there are a few formalities that you need to complete after reaching Goa like renting a vehicle for yourself ( 2 or 4 wheeler) and finding a good restaurant nearby.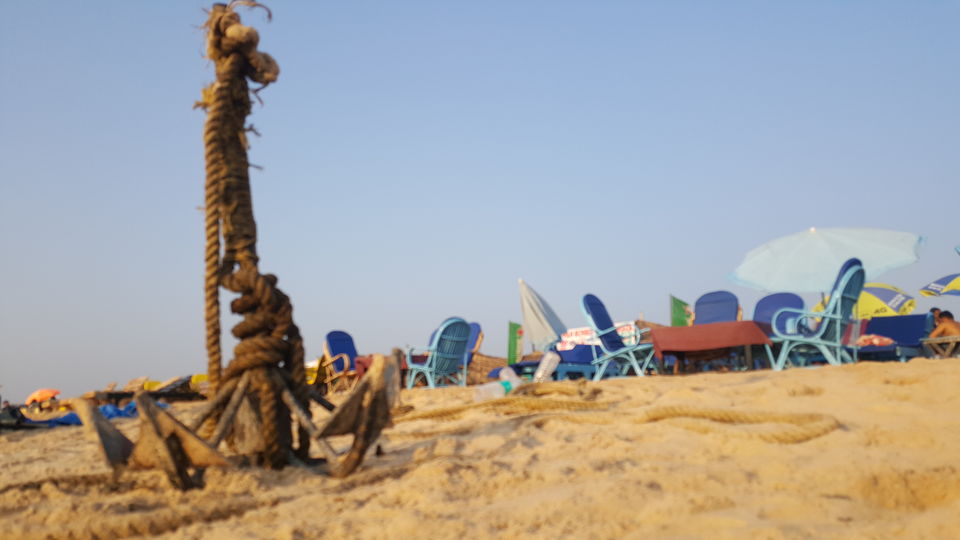 We had decided to visit North Goa on the second day, so we started off with Aguada Fort followed by Arambol beach.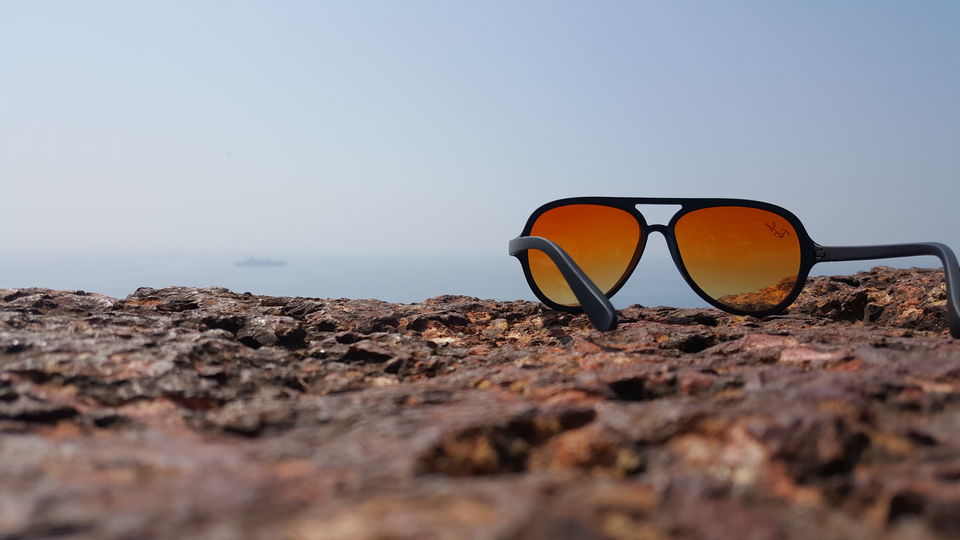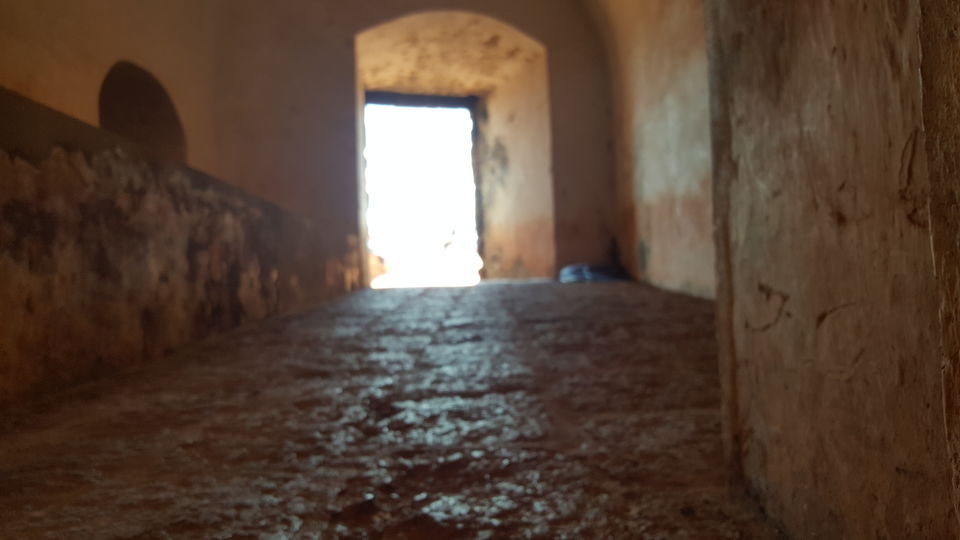 Fort Aguada was constructed in 1612 and was the most significant and prized possesion of the portuguese which guarded them against the Dutch and the Marathas. It is said that a fresh water spring within the fort provided water supply to the ships that used to stop by and hence the name Aguada, meaning water.
I had shortlisted a few places while planning this trip and one place which was on my priority list was "The Sweet Water Lake" at Arambol beach. So once we were done visiting the Aguada fort, we headed straight for the Arambol beach. It was a long drive for us as it was 30 kms away from fort Aguada. Finding virgin beaches in Goa is not such a huge task because of the friendly localites who are always there to guide you. After travelling for an hour, we reached Arambol beach. The lake was at a 10 minutes walking distance towards North of Arambol. We finally reached our destination and it did not disappoint us. There were shacks placed under the coconut tree facing the lake. We rented shacks for ourselves, changed into our swimming trunks and without wasting much time took a dip into the lake. The water was pretty cold but our bodies adapted to the temperature within a few minutes. The best part about this was it was secluded and it was an amazing place to relax yourself amidst nature. We spent the rest of the evening lazing around on the shacks until the sun disappeared and then headed back to our hotel.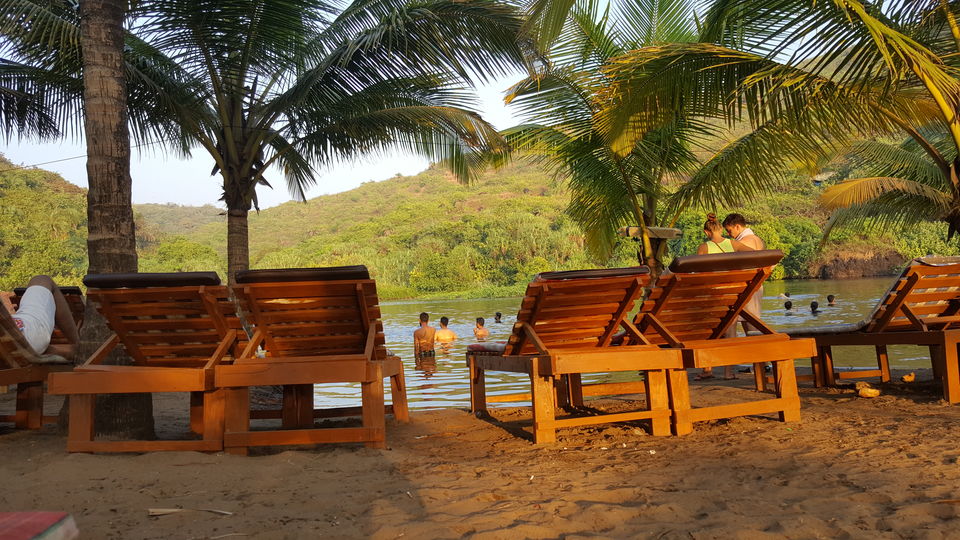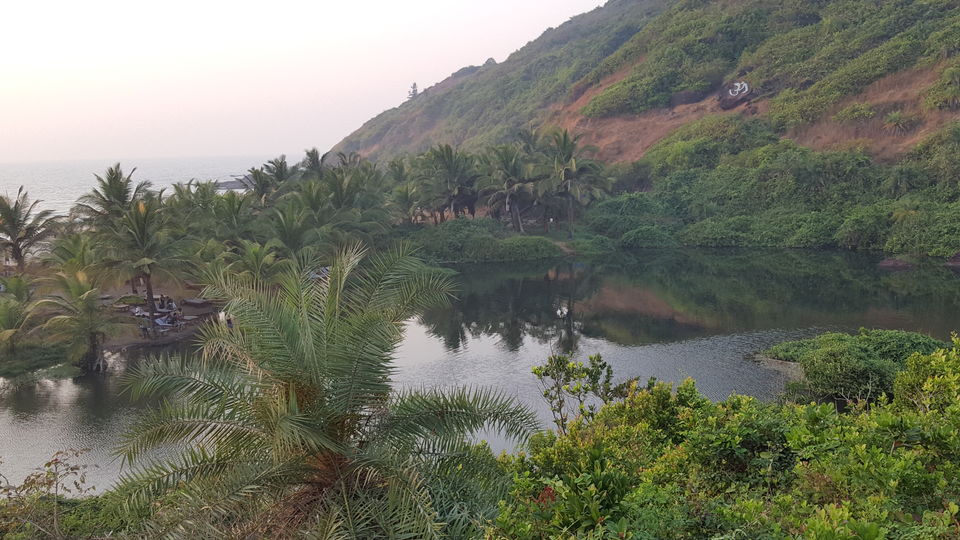 It was our third day in Goa and we had already covered many places in the north, so we decided to explore south Goa. For those travellers who love calm and secluded places, South Goa is the perfect place to spend a fine evening on the beach. We hired a jeep and proceeded towards South Goa. We had to travel via NH66 (panvel-Kochi Highway). It was a 2.5 hour journey as we took a detour to Vasco.
One might always have their eyebrows raised over its tacky name. However,the Grandmother's Hole beach derives its name from the fact that tourists have to squeeze through a tiny opening in the Fortaleza Santa Catarina Fort ruins to access this beach.After witnessing the scenic view from the top of Grandmother's beach we continued our journey towards Palolem. The sun was shining bright, my friends who chose the back seat for fresh air were eventually the victims of the scorching heat.After travelling for 2 hours we finally reached the beautiful Palolem beach.
Palolem beach is considered as the safest beach because unlike other beaches where the sea bed gets deeper as we go inside, it remains at a constant depth up to a certain limit. This is the reason activities like kayaking is permitted at Palolem. There are fishermen who take you to the nearby islands in their boats at a reasonable cost. We chose kayaking instead, which turned out to be a great decision.
After the refreshing kayaking session at the beach we were set to head back to North Goa, although we did not feel like leaving the beach, we decided to head back as there were no street lights on the highway. We made it back to North within 2.5 hours.
Scuba Diving
We woke up at 7.30 a.m and were very excited because it was going to be our first scuba dive. We had been waiting for this since the time we reached Goa. We were picked up from our hotel and then we proceeded towards our boat from where we were supposed to travel to the island where we were going to dive into the sea. I was very excited and once we boarded our boats we were introduced to our diving instructor who briefed us about our schedule and also instructed us about the Do's and Dont's under water. As we reached near the island we saw 2 more boats filled up with 20 people each. Guess what, everyone was there to dive into the sea. I wondered how are the fishes gonna react when they sea a bunch of aliens wearing masks suddenly diving into their territory. But thankfully we were supposed to dive in groups of 5 where each person was accompanied by an instructor. Anyway, we were a little disappointed by looking at the crowd but still excited to get underwater. Finally it was my turn to dive in. The name of my diving instructor was Arjun. After gearing me up with the mask and Oxygen cylinder Arjun gave me some vital instructions that we were supposed to follow under water and we slowly went in. I was both scared and excited at the same time and suddenly I felt as if I was cut out from the external world. The only thing audible was my breath .I was able to spot the mesmerising flora and fauna under water which was a phenomenal feeling. It was my first experience in to the marine world and once I adjusted myself I felt like staying in there and explore every nook and corner of the sea.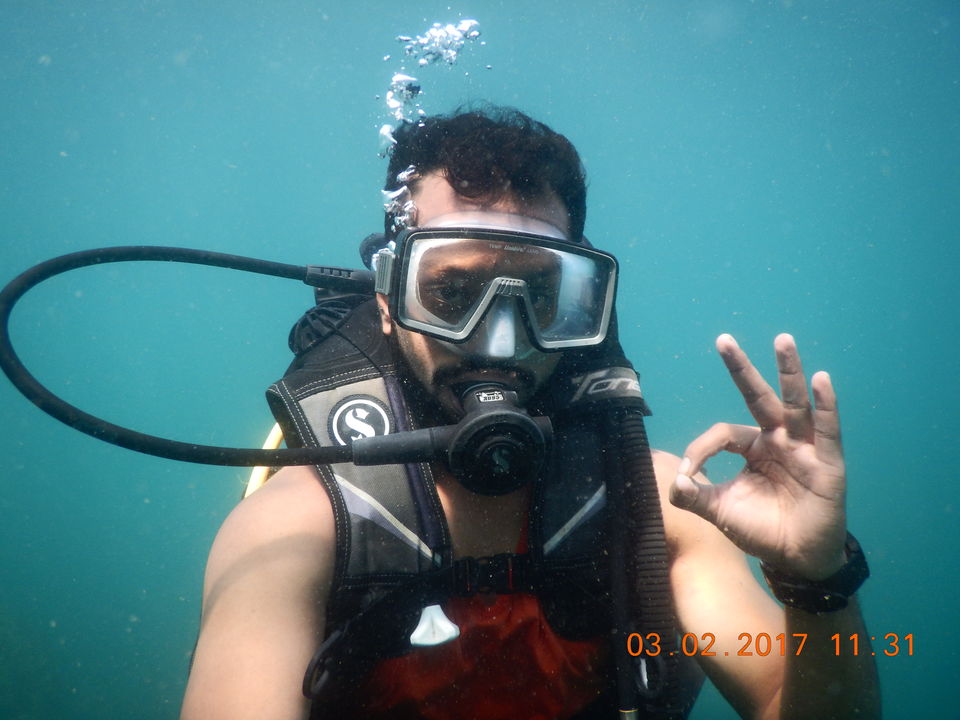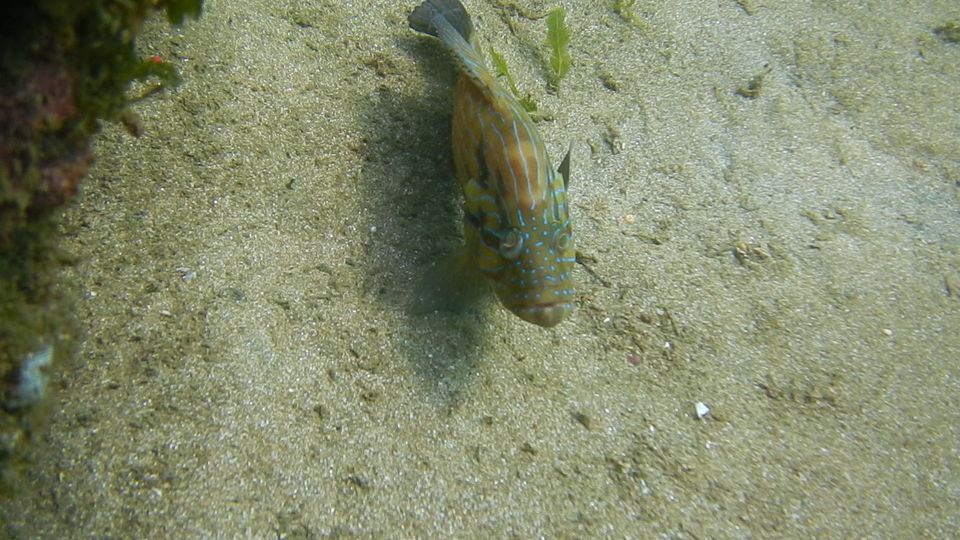 After the dive we headed back to the land where we were served authentic sea food and then the bus dropped us back to our hotel.
Last day
It was a saturday and if you are in Goa on a weekend then head straight to the flea market. It is just the right place spend your saturday night.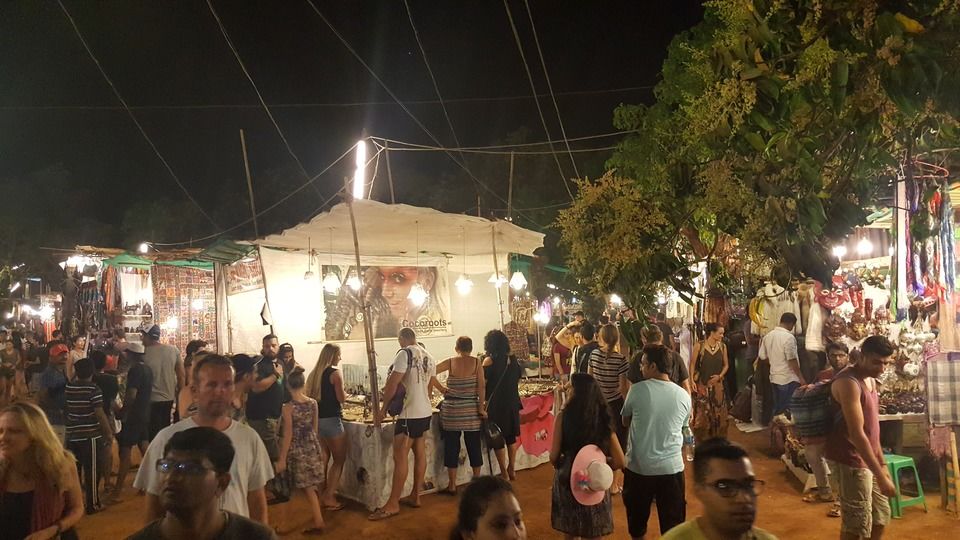 The Saturday night market is not just a market, It is a mini festival by itself with enormous stalls and an open area where we can groove in to the Russian traditional music and also witness some amazing stunts performed by the fire jugglers.From jewellery to rugs, from bags to artwork, this market has it all. Many foreigners exhibit and sell unique artefacts but those amazing creations are affordable only to the people with deep pockets.
Departure from Goa.
The last day had finally arrived where we had to bid adieu to Goa. We woke up, packed our bags and headed towards Thivim station. It was a delightful trip for me as I tried many new things apart from the usual cliches and as I mentioned above, it didn't fail to impress me. There were a few more things which I discovered on this trip but could not try it.Anyway, you must always have a reason to visit a place again and I have got mine :)