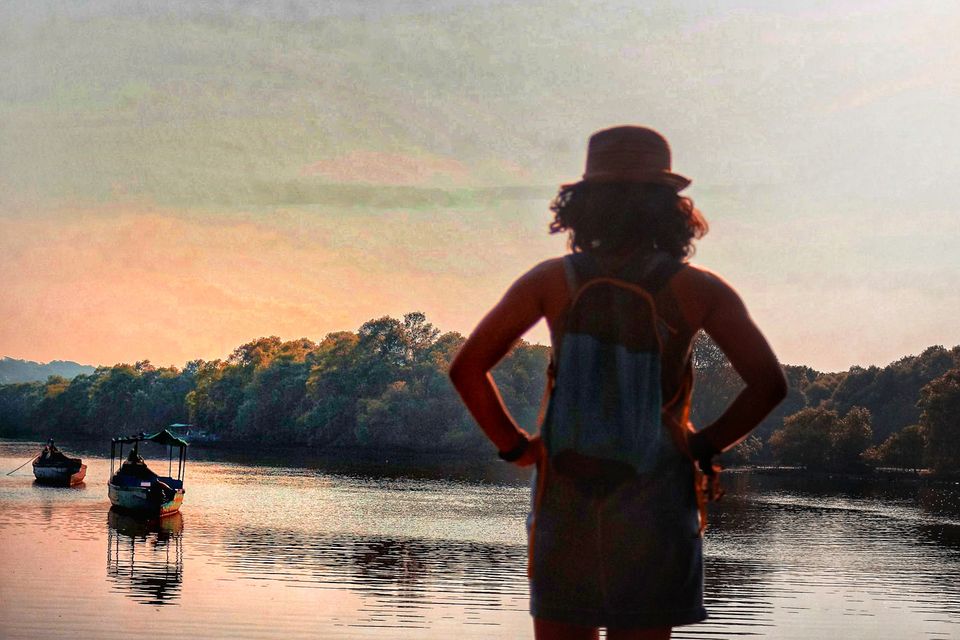 I was in Goa last year during new year week to attend my best friend marriage. It was my solo trip again and this was all together a different experience of Goan wedding.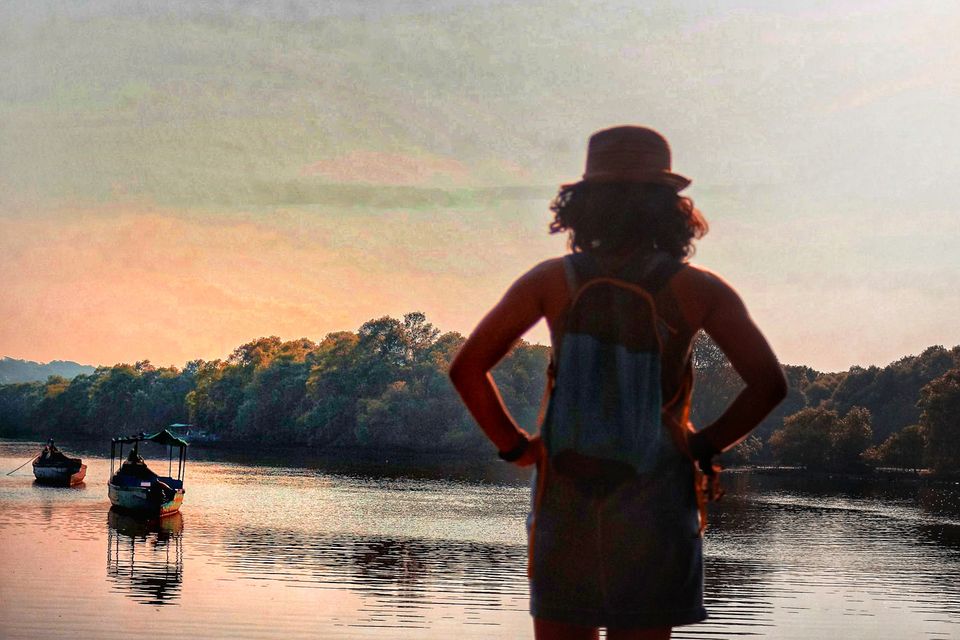 There is lot more to write about my solo experience of Goa during new year but the stud in the crown was my first backwater kayaking experince at mangroves at Nerul River, North Goa
I met Ishan - owner of Nature Craft Adventure , a scuba diving professional and kayaker. He operates kayaking trips in North Goa. He is quite young though by the voice on the phone call I assumed there will be an old guy who will be organizing this for me. He told me how he left his corporate life after 3yrs and opened this startup at North Goa. He appeared to have been acquainted not only with kayaking skills but also about mangroves and it's habitat.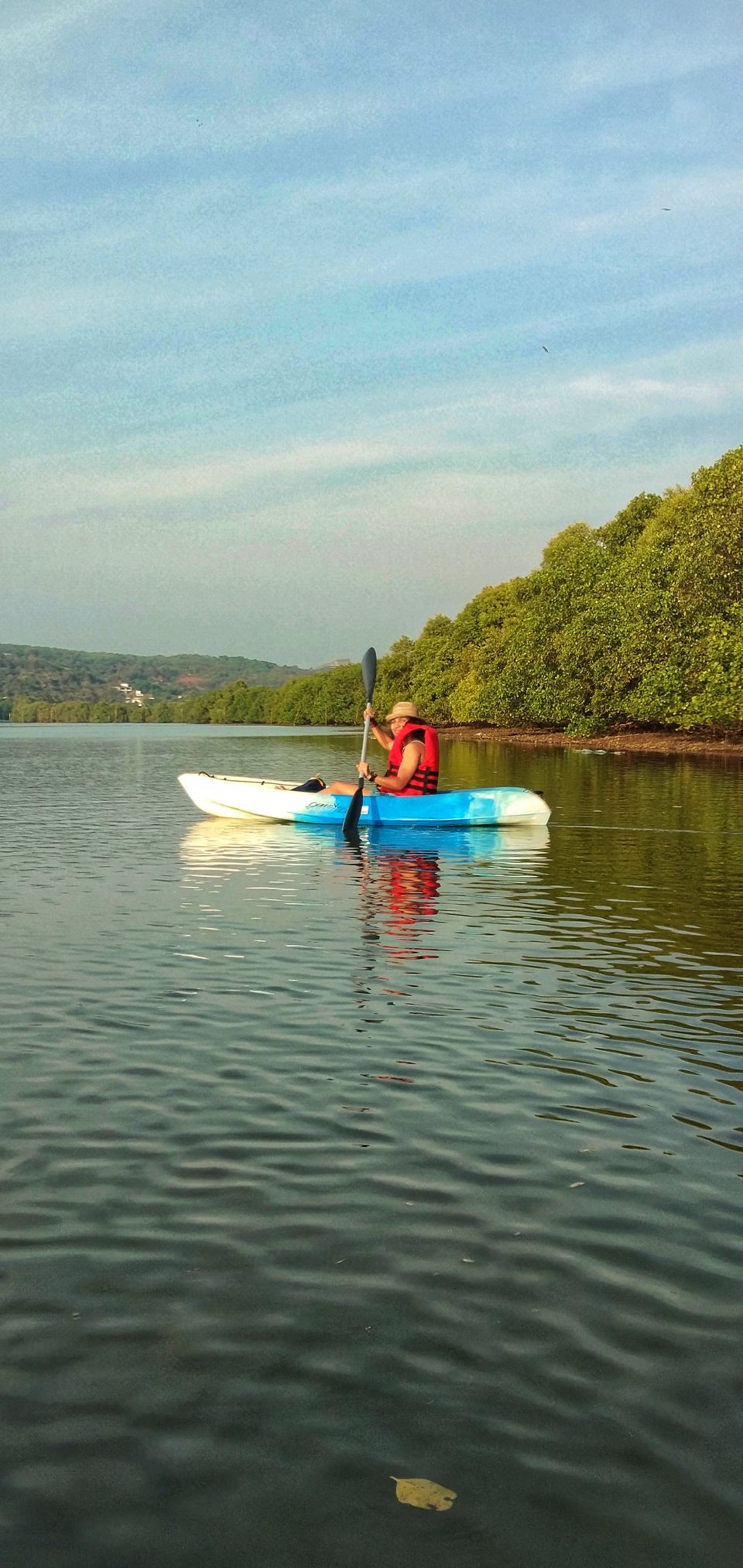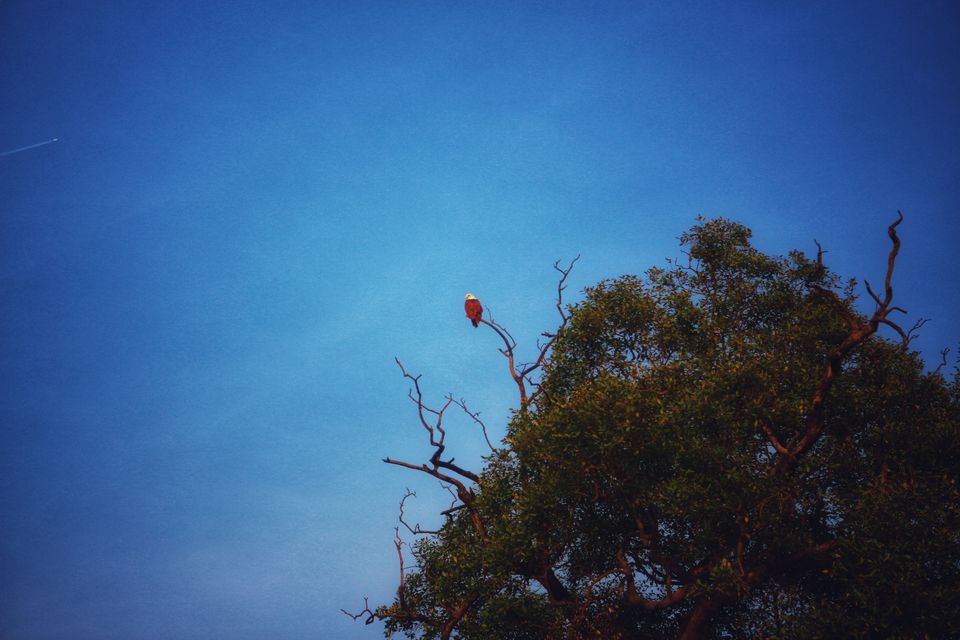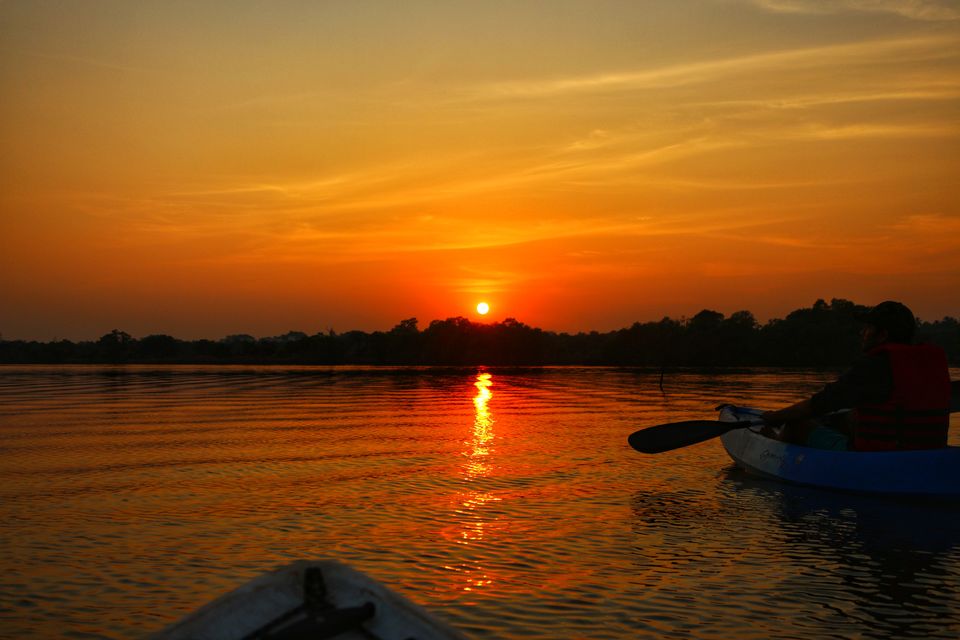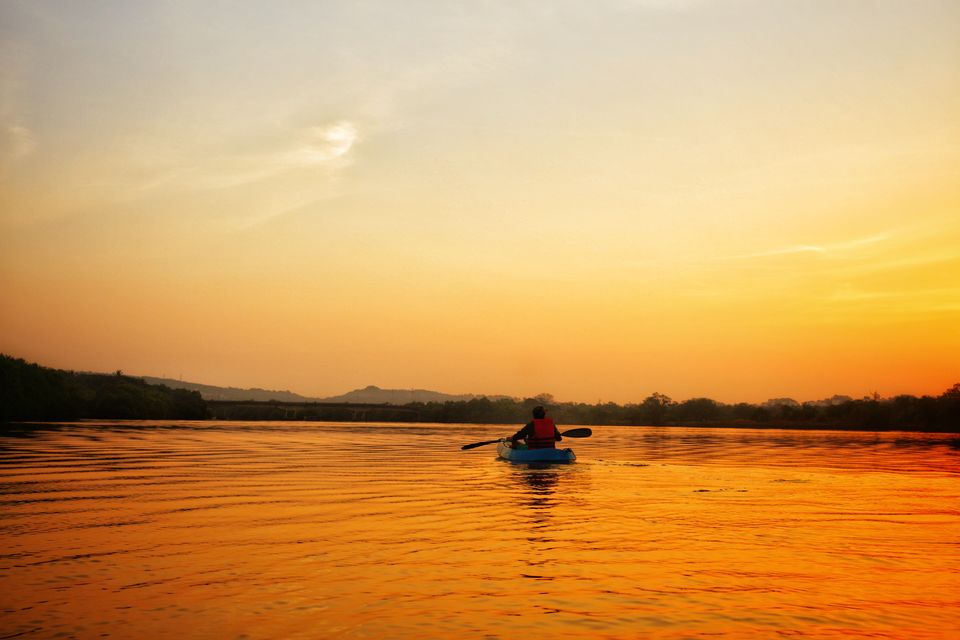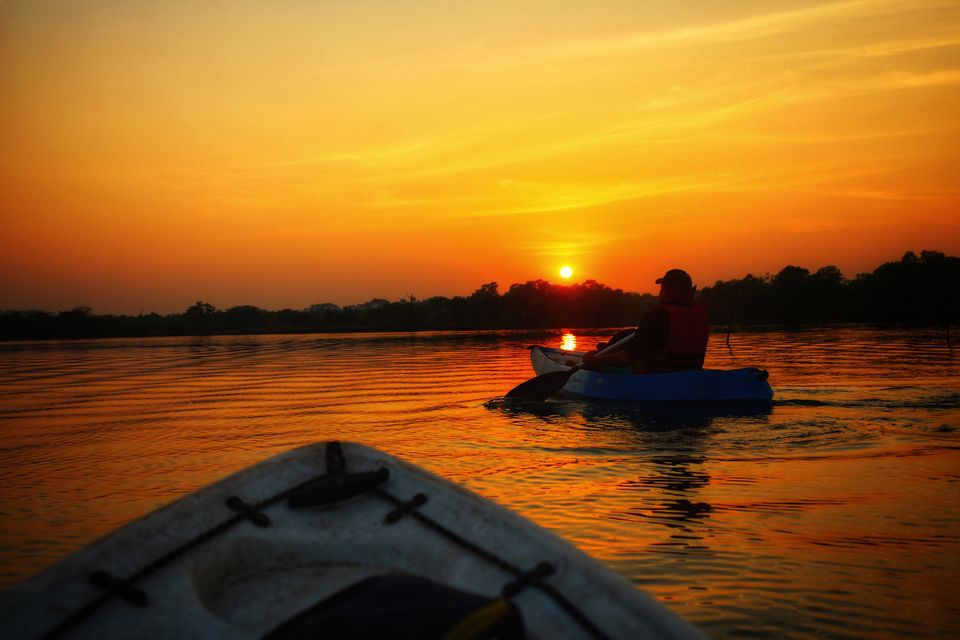 So we started in the evening around 4.oo as suggested by him. The focus of the activity is not kayaking as such but to explore the mangrove forest and spotting of various aquatic species of birds. This was guided trip and there was live commentary about flora and fauna. Birds like egrets, eagles, terns, ibis etc and sometimes on a lucky day one can even have a chance to see wild otters (a family of four) which unfortunately i missed out.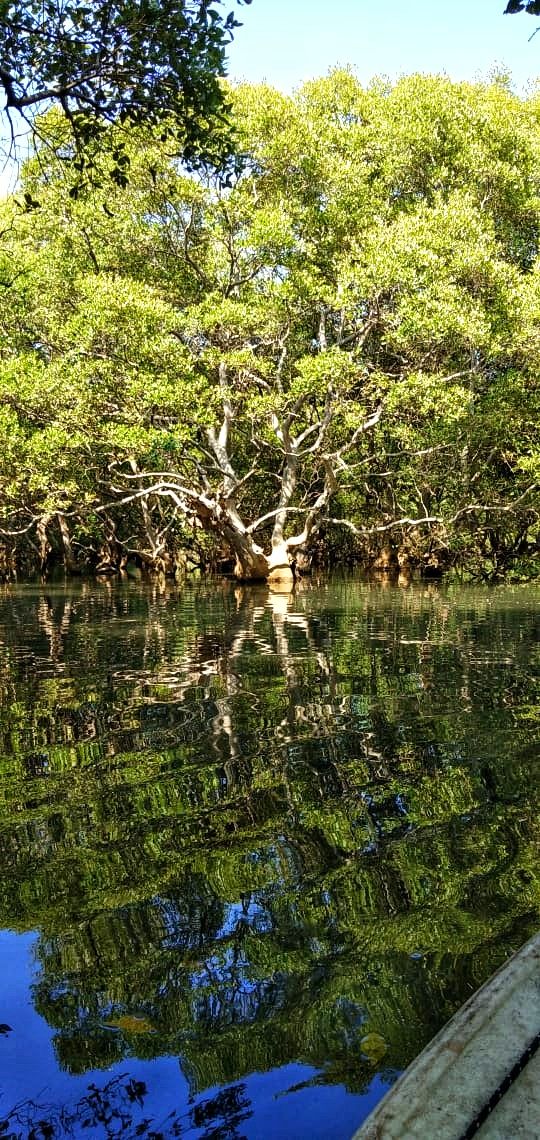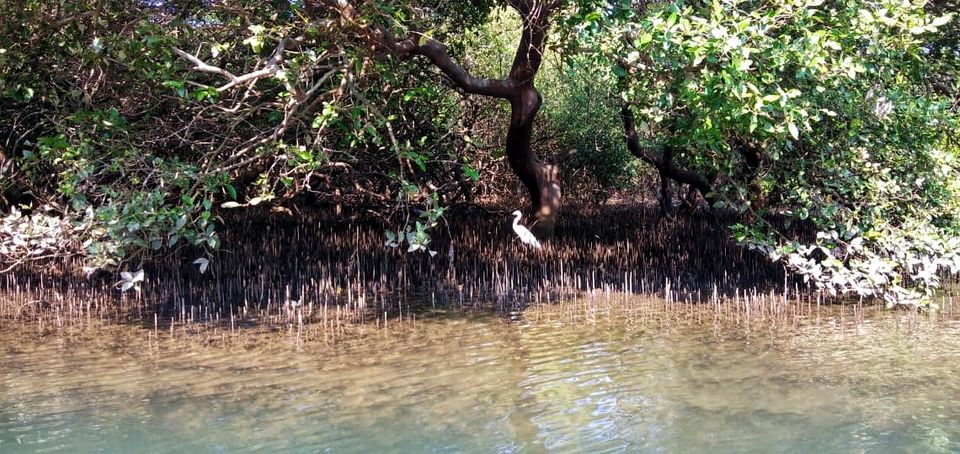 There is a lot that people don't know about unseen and unexplored side of Goa and furthermore about mangrove ecosystem. This trip offered me a unique chance to experience and enrich my knowledge about surroundings.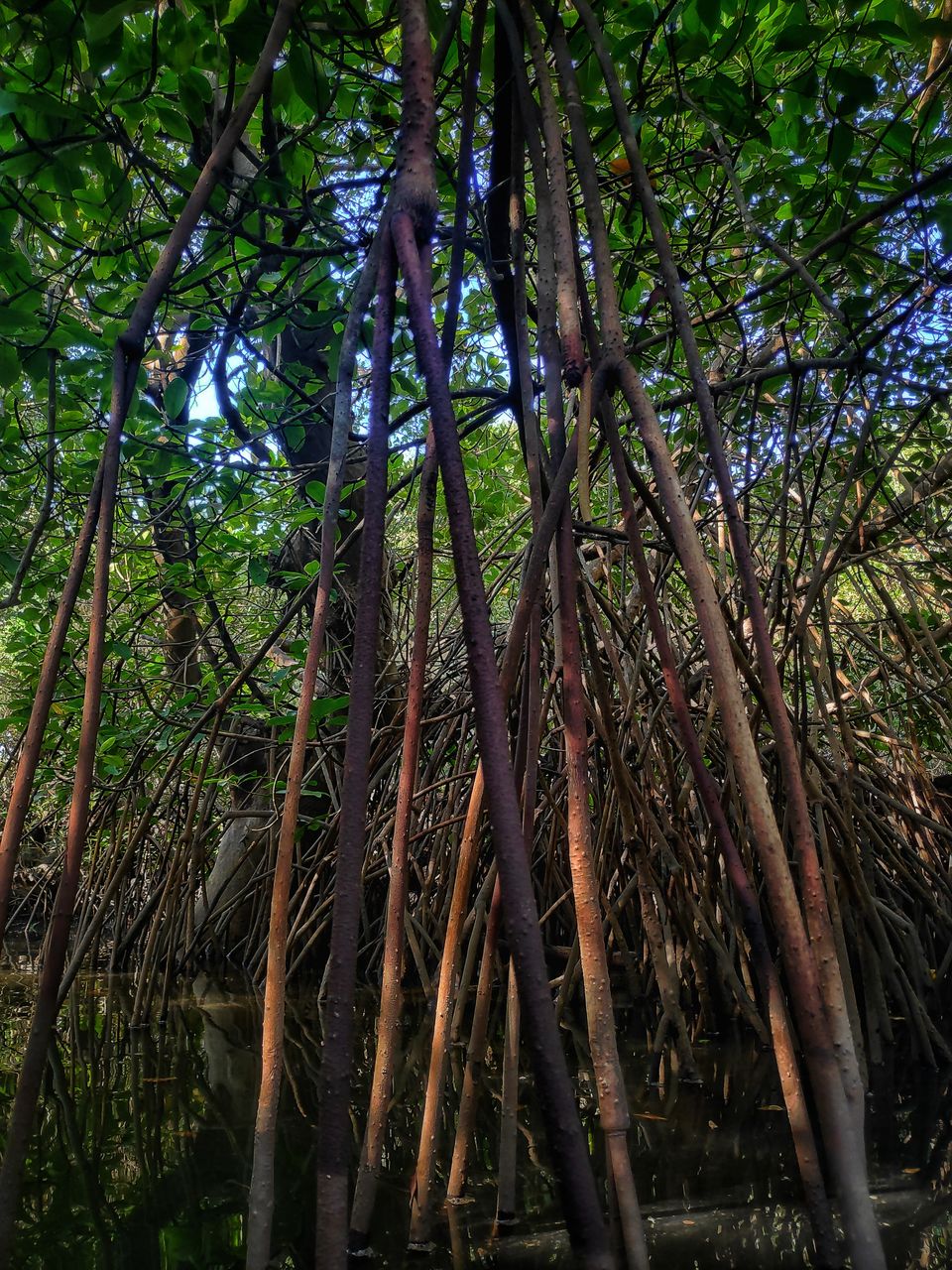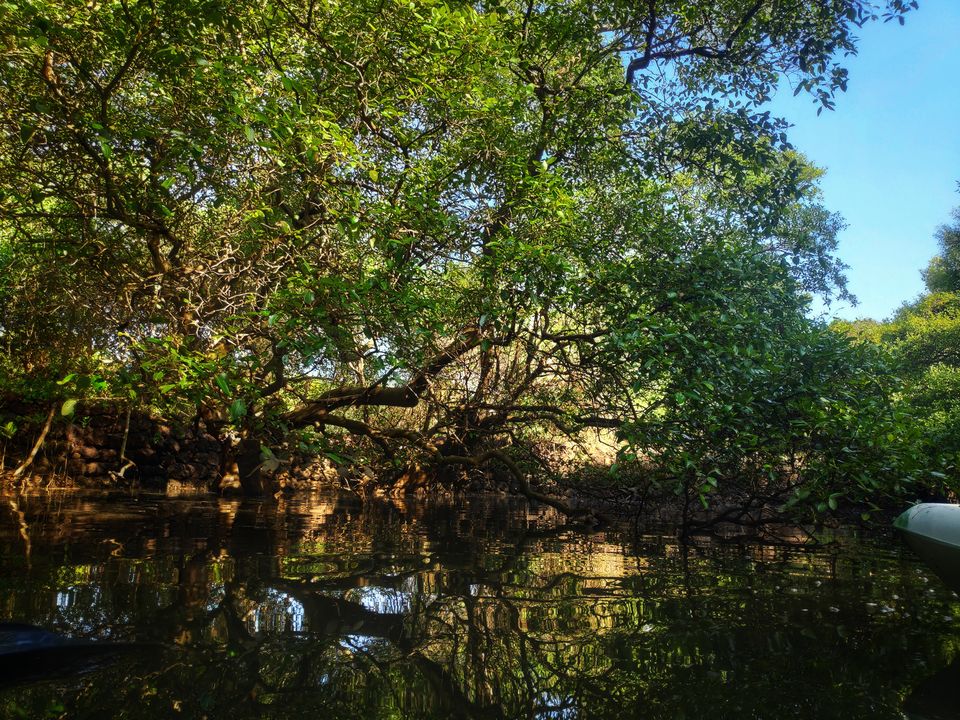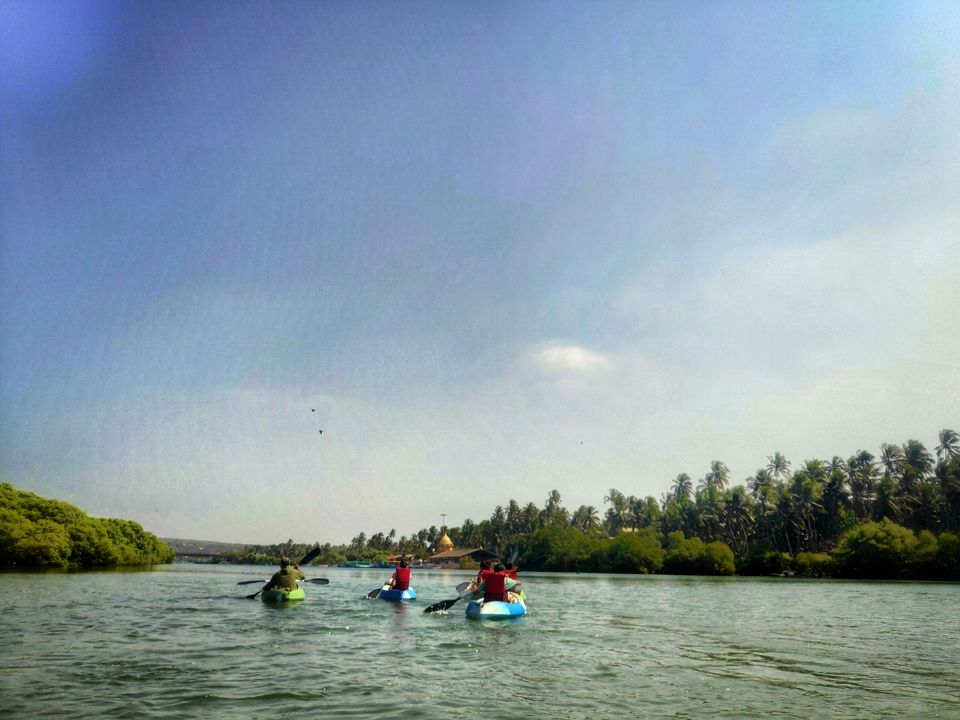 Incidentally though because these particular mangrove patches are inaccessible at low tide, the trip can happen only at high tide . The timing for which keeps on changing everyday.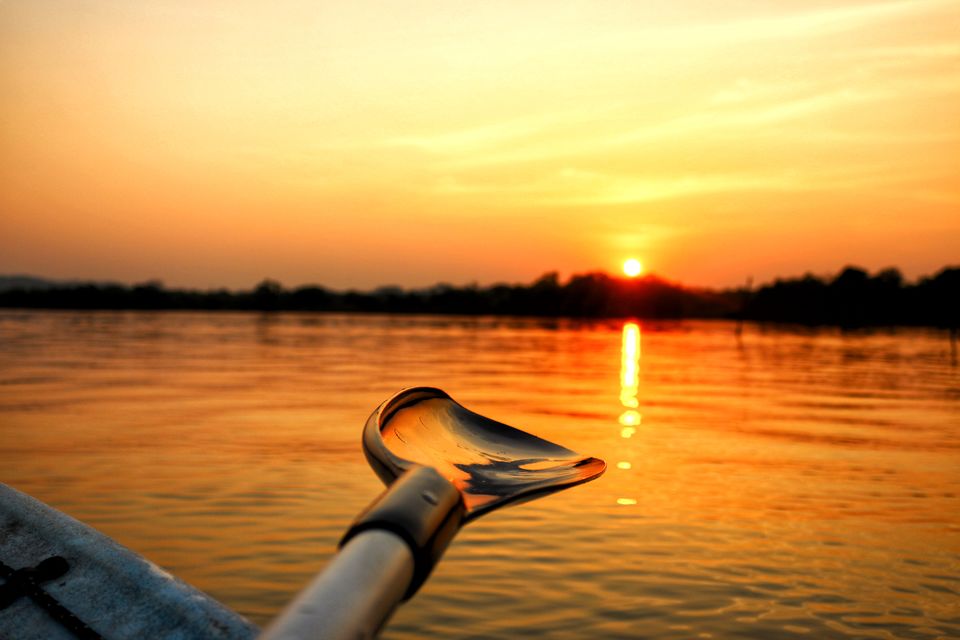 I believe kayaking offers adventures experiences like no other sport activity can. It doesn't requires as its all about technique and can be easily experienced by everyone irrespective of age. The activity is best experienced between October to March.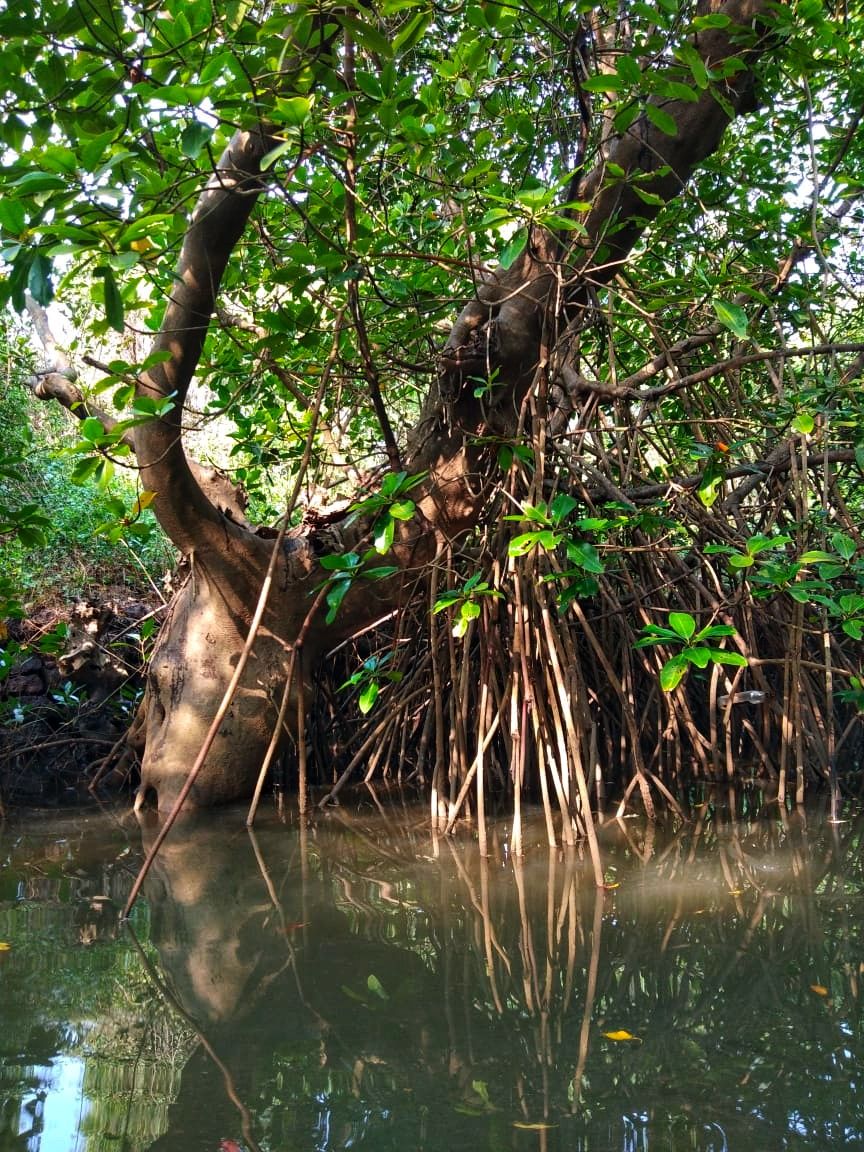 The amount I paid for this trip was 1500/- as it was only me and if you are in group then it may vary to 1200/- depending on the size of the group.
You can read more about nature craft on their website.