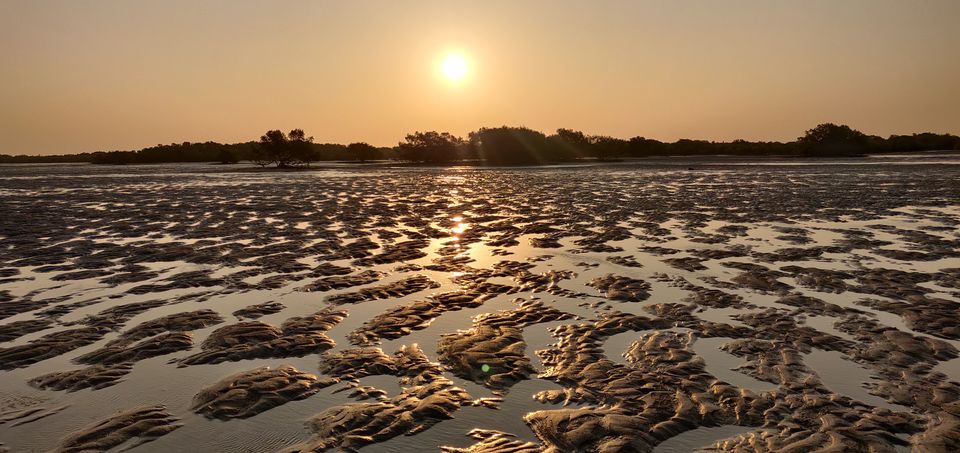 Life. Well, ever wonder how and when it actually formed on this planet earth ? And does it really exist on some distant planet too in this gigantic and ever expanding Universe ?
There are many opinions , debates , discussions about the Origin of life. One recent study suggests us to favor the Aqua as the original source of life on earth. For me , that's so believable now, after my debut visit to the Marine National Park in Gujarat.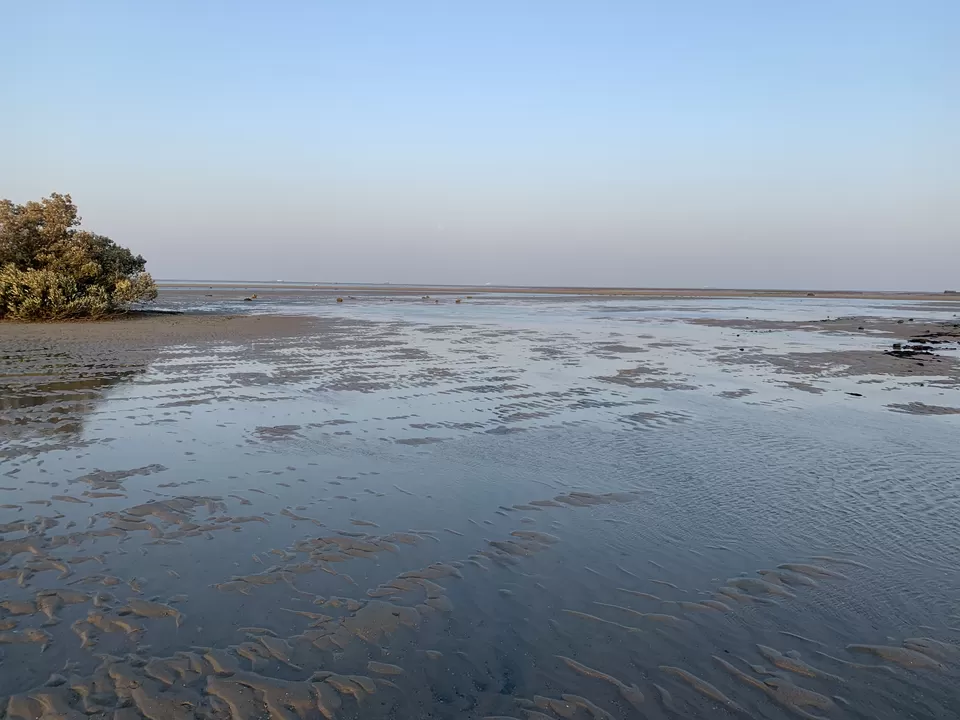 Scientists estimate that humans are able to document only around 10% of earth's bio-diversity and to know more and more about this is essential for the planet's eco-system , conservation , for us . For all the living beings..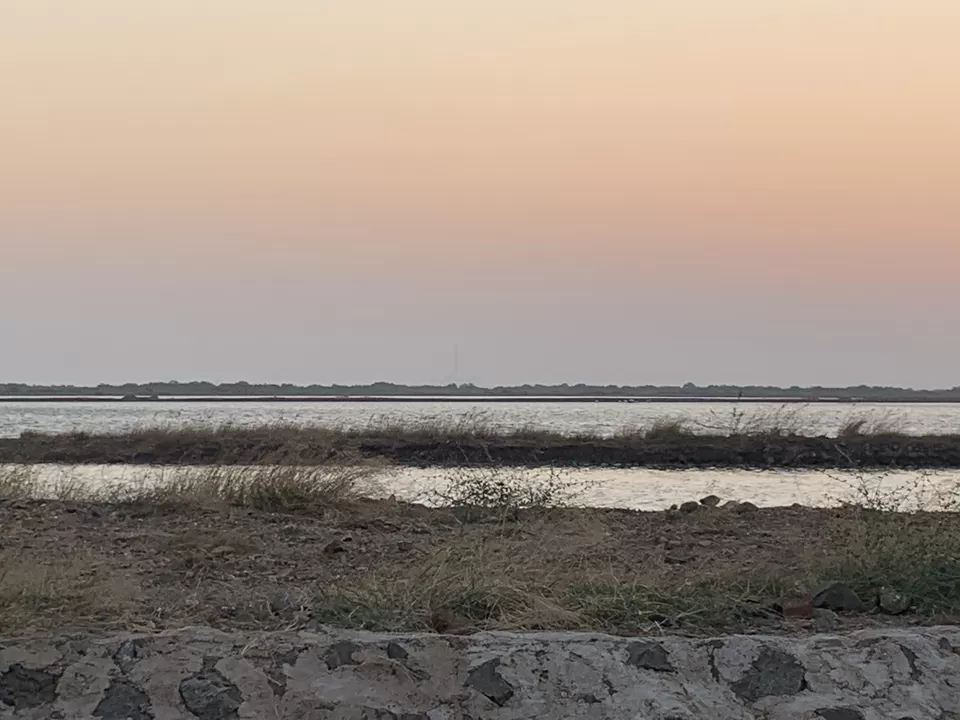 Once,a candid conversation was going on in a family and someone suggested me to travel to Narara island near Jamnagar in Gujarat. I noted it down in bucket list. But, that didn't get checked until the last week. Being eco park , we must follow seasonal rules , visiting timings and hence, obstacles in planning it.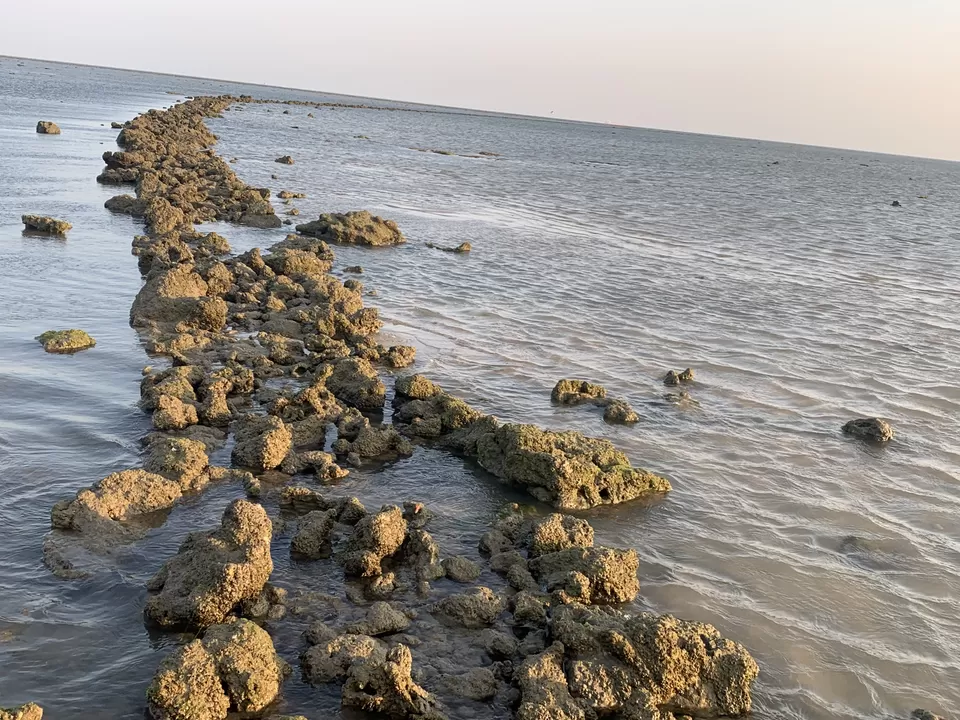 Marine parks are usually located in a coastal area , these are protected reserve and breeding ground of millions of aquatic lives.
What is so important about this place and why I chose it as a last trip in the wild on the last day of year 2020 ?
Well , so much is said about the conservation of the forests and nature parks, but we seldom get to know about the ocean that has so much to offer to the world, to the visitors and to the nature enthusiasts.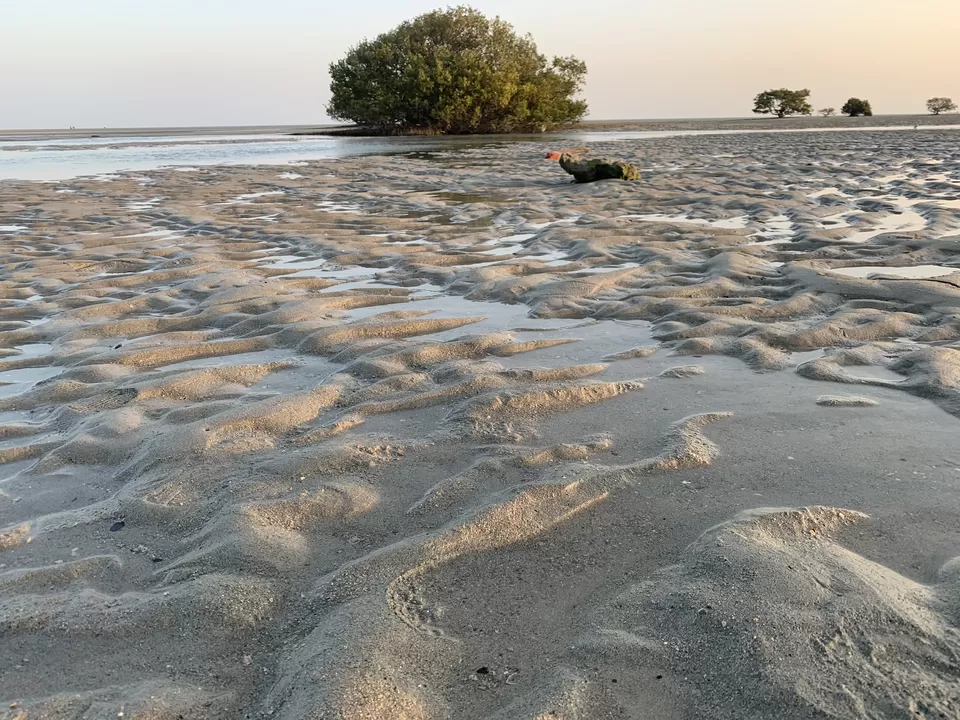 Spread over 163 sqkm, with 42 islands, this is India's first such protected park along coastal area of Jamnagar and gulf of Kutch. One can choose amongst pirotan , narara, ajad , positra islands . Narara is the most accessible and walk in island here.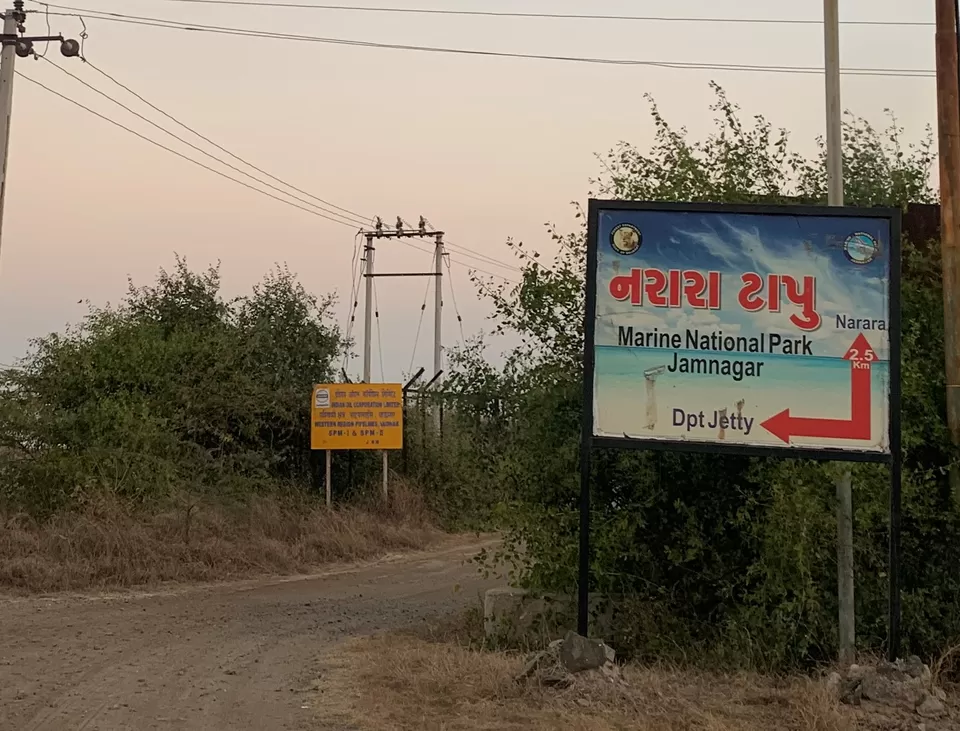 Uncountable beings call it their home. All are inter-dependent, have self defense mechanism and still together , living eco-friendly and following the rules of mother nature.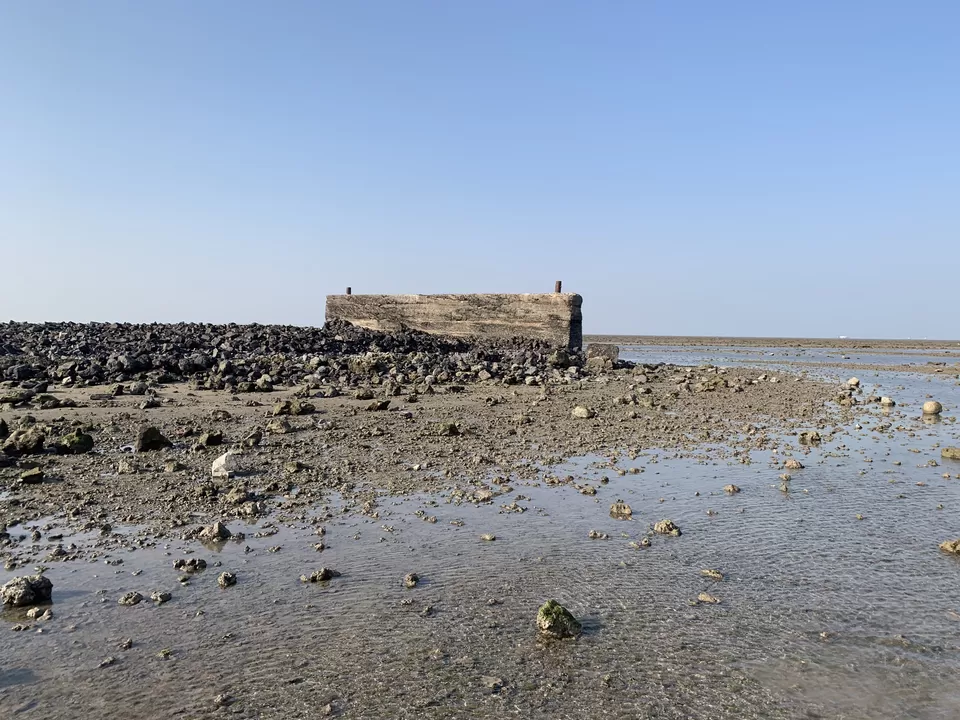 Finally , last day of the year 2020 was planned to visit one of India's only 6 Marine parks - Narara Marine National Park..It is the first such park of India and so holds a very special position.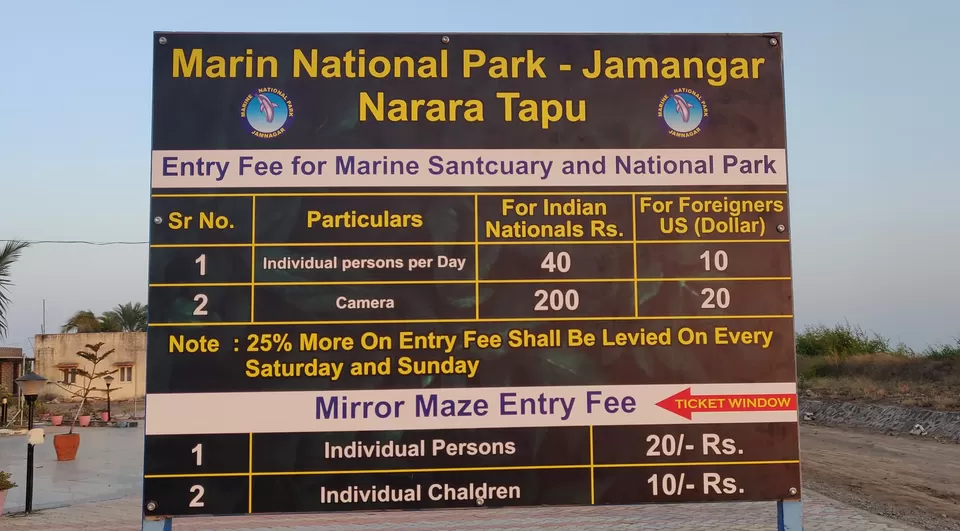 We reached Jam khambhaliya on the previous night. From there , it is one hour drive. We had morning slot of 8 AM, we reached at 7 : 30 sharp , got our permits on the counter there.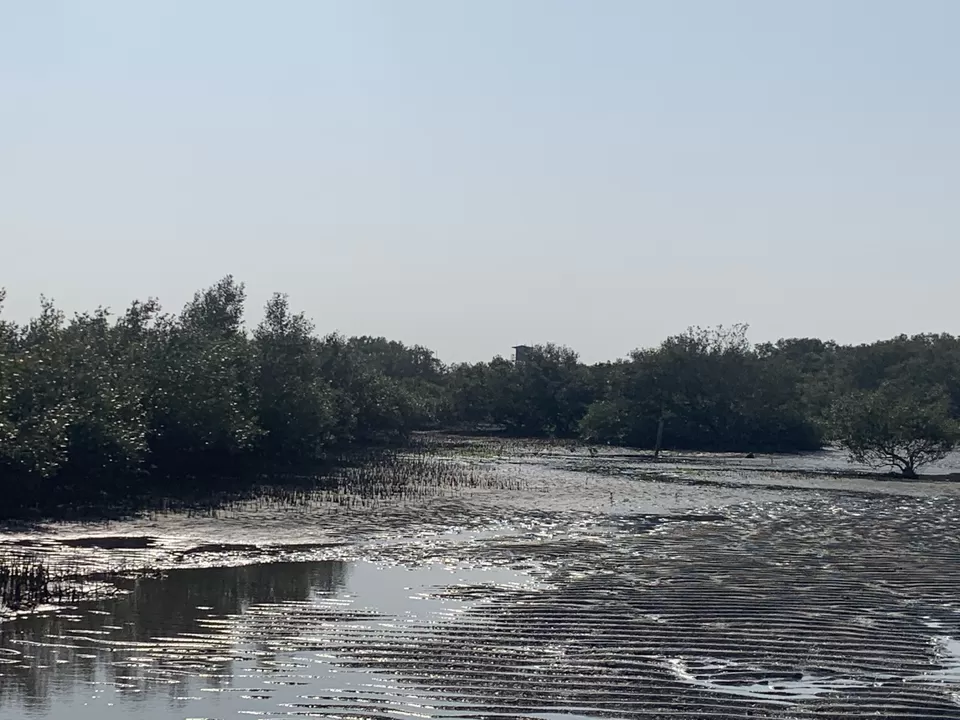 Diverse range of marine habitants can be found here - 52 species of Corals , 7 species of mangroves , around 200 types of birds, 40 species of colorful sponge and other beings life sea cucumber, sea grapes, octopus, puffer fish , algae, star fish , jelly fish , pearl oyster , sea anemone and many ....If one is having real luck , can also spot dolphin , whale shark , green sea turtles too..
The most exciting part is one can hold these beings in hand. ( Please follow the guide's instructions carefully and do not intend to harm them at all )
When water recedes, it was time to start the trail , we were warmly welcomed by the mangroves. Visuals from then onwards were breathtaking.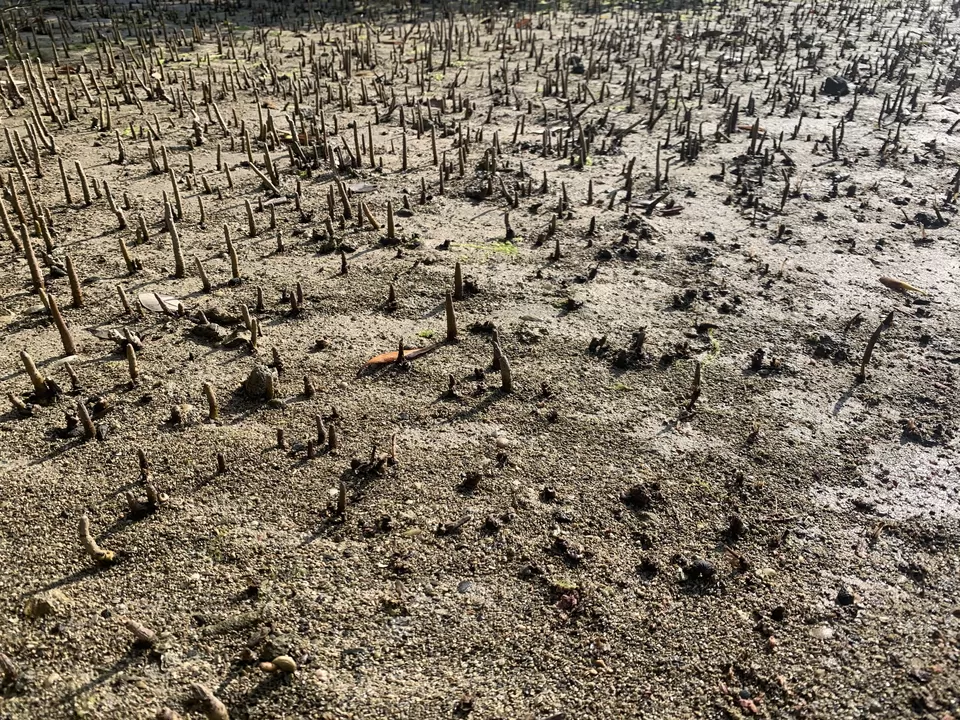 Vast ocean range , the limitless sky , those flawless geometric designs created by the sea water and wonderful creatures of fantastic colors, textures ad pattern.
Just the Perfect to be at !! Pristine !!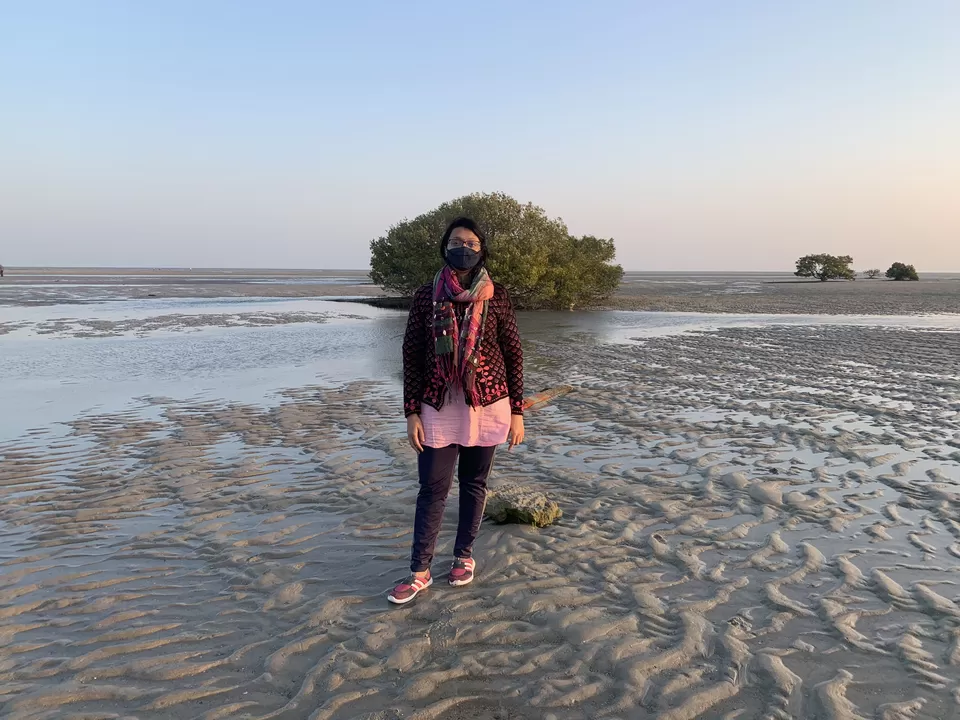 Come, let's meet my new marine friends. We were accompanied by Mr Irfan , our tour guide. Being a local and having over 12 years of experience in this park , he was confident enough that we would have a thrilling experience.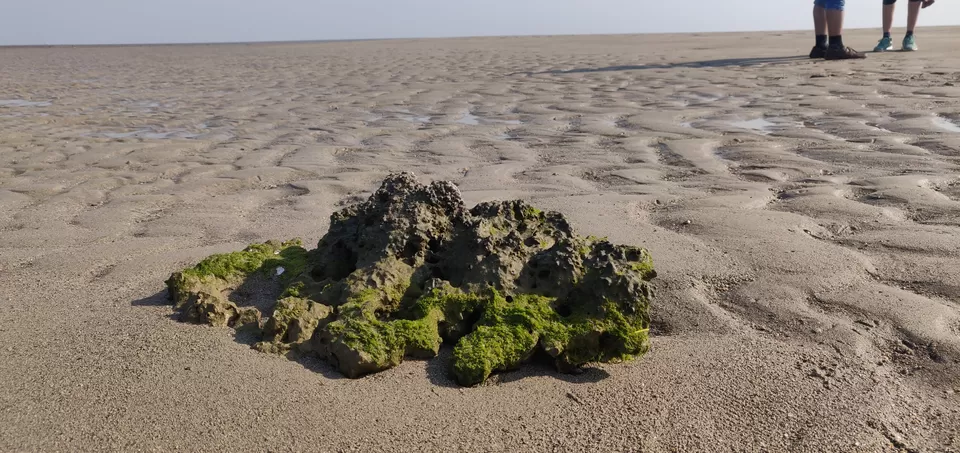 Unlike forest , here we need to explore the underwater life on our foot. I was overwhelmed , while multitasking - to live those moments, to have clicks , to be alert and meet up new friends, follow the guide and walking in the water. Indeed a great time !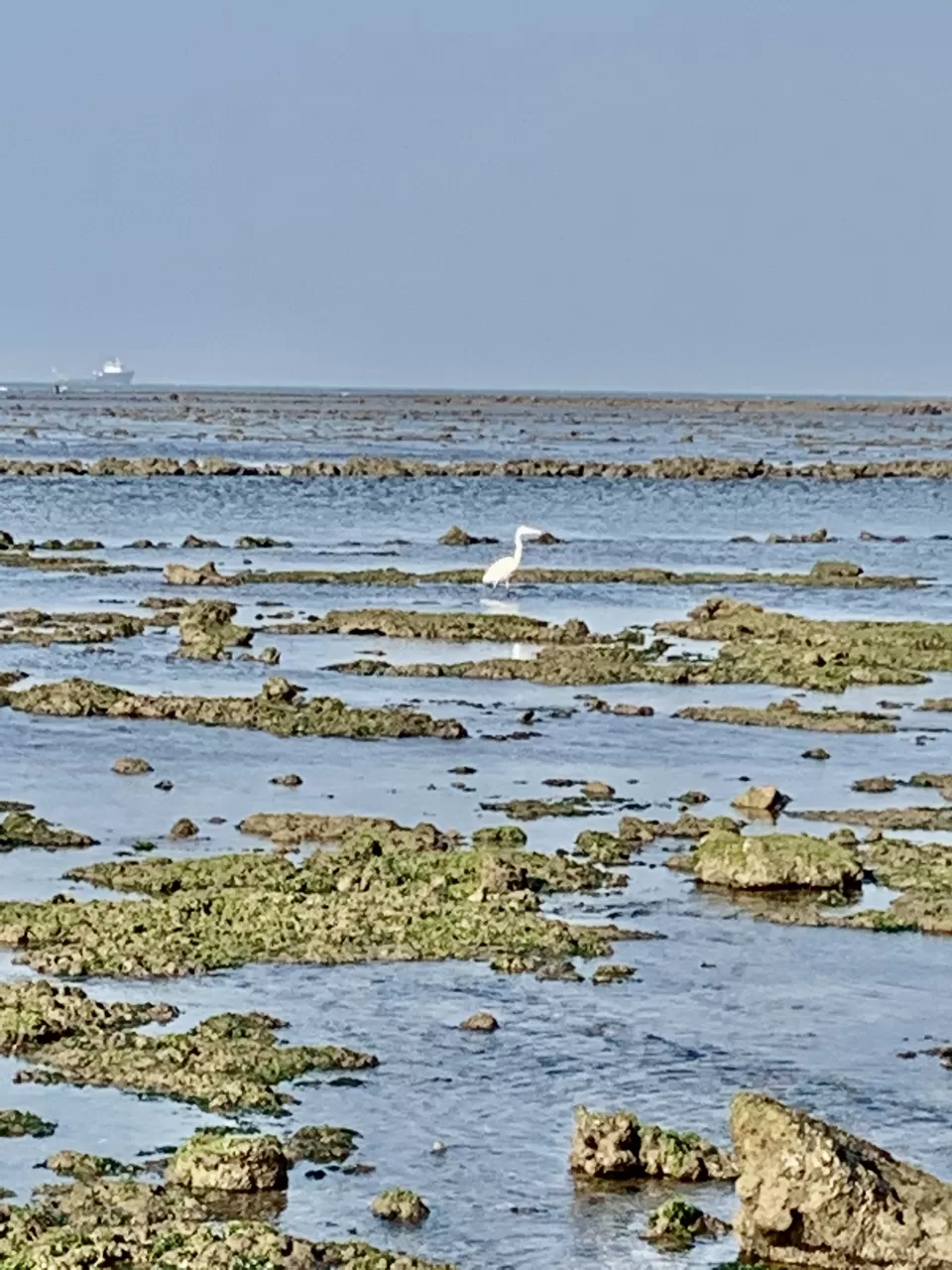 I couldn't ask for more to happily end the year 2020 !!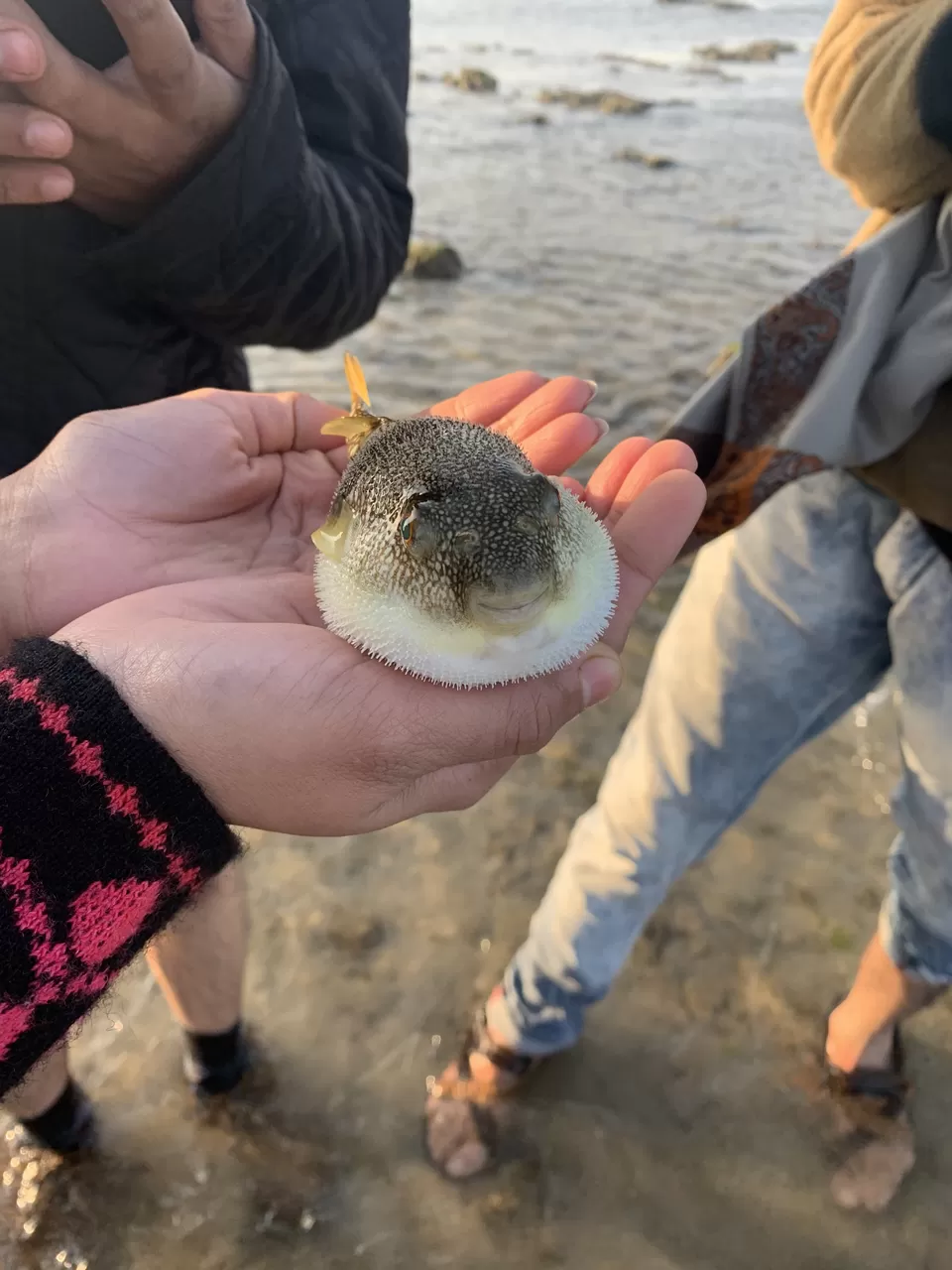 The first in the list was baby puffer fish. I was not agree at all to hold it but guide supported me to overcome my fear and to carry it. It was so sticky and I couldn't hold it and it got slipped.
Drama repeat. This time I was confident enough for my debut catch and there it was..with 4 sharp teeth , white grey and orange in shades, tiny being with dark green eyes and orange ring around..
If one makes a little mistake in holding it , this being would not wait to bite. A strong attack you wouldn't want in this trip. So, be friendly.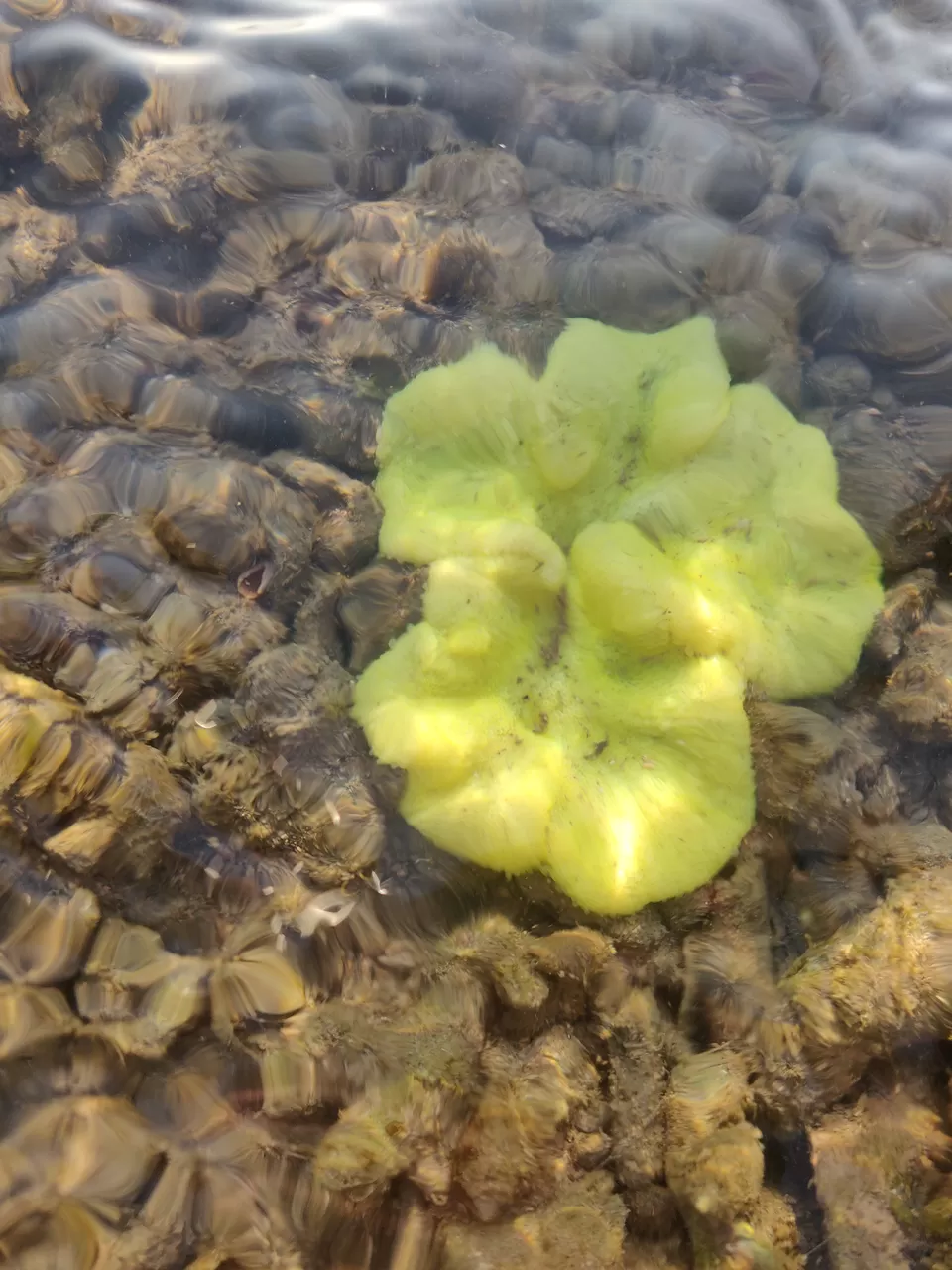 Whoa..After a few clicks with it, we resent it to the home..to the water..On our next few move, sea anemone was waiting to greet us..radium color , a flower like being , without eyes or ears..but with string touch sense. The moment you touch, it would think , it's a fish and it would move down the water. Vanished..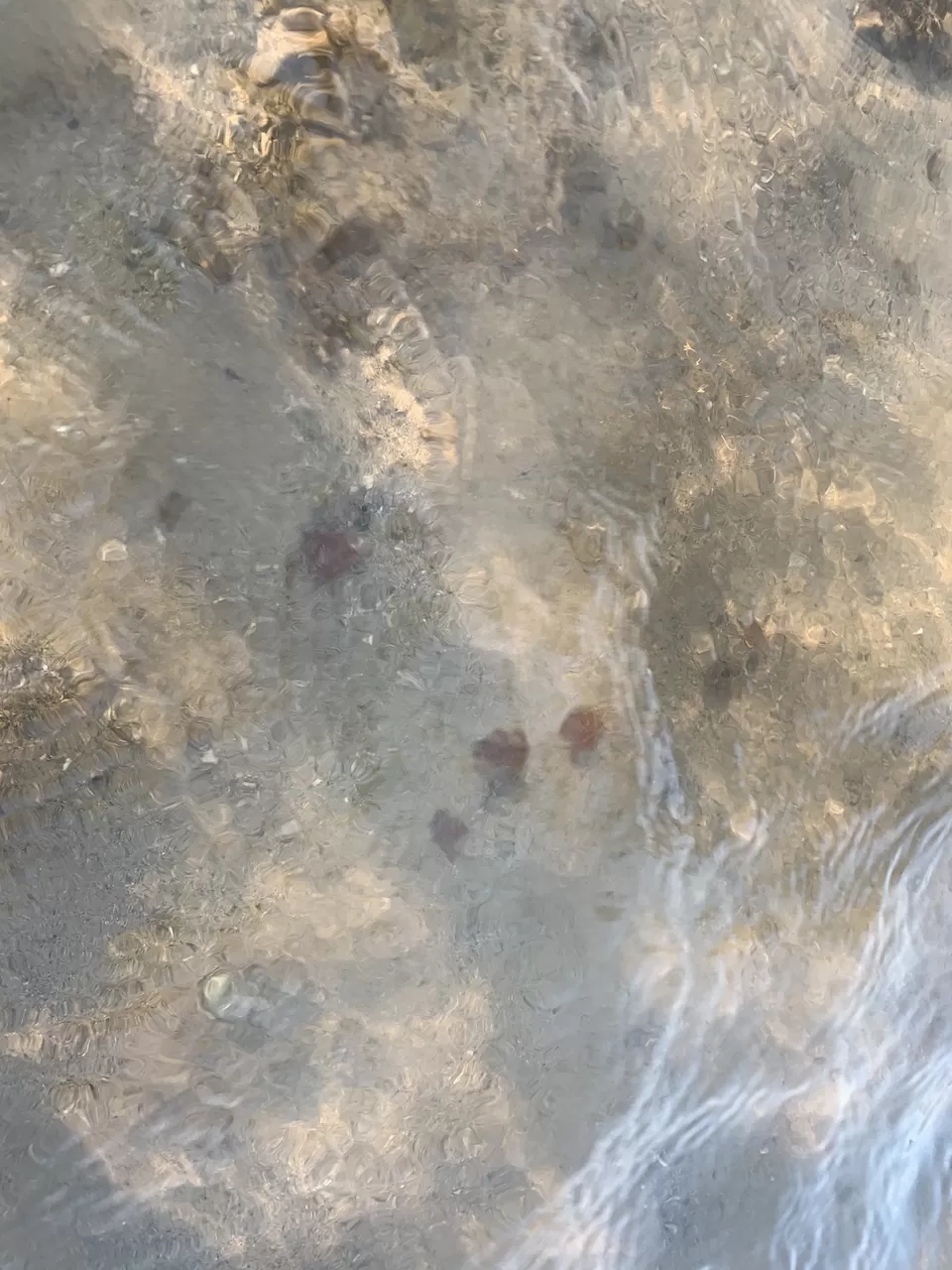 Similar kind of other beings were like soft rudraksh , they were in group and multiple in numbers. On the way , we found moon coral , housing innumerable lives inside , it has many colonies to host the beings.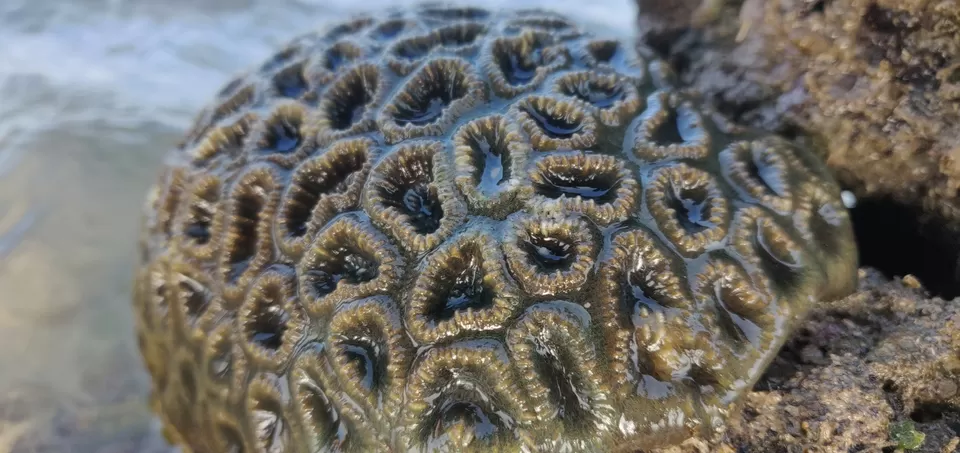 Excitement was increasing exponentially on our move towards the ocean..and there it was..Octopus..Oh my god..So sticky , with strong grip it would cover your hands with all legs , and this is gifted with black ink for self defence...The trick was in holding it..was scared at first holding but then things went smooth with help of our guide.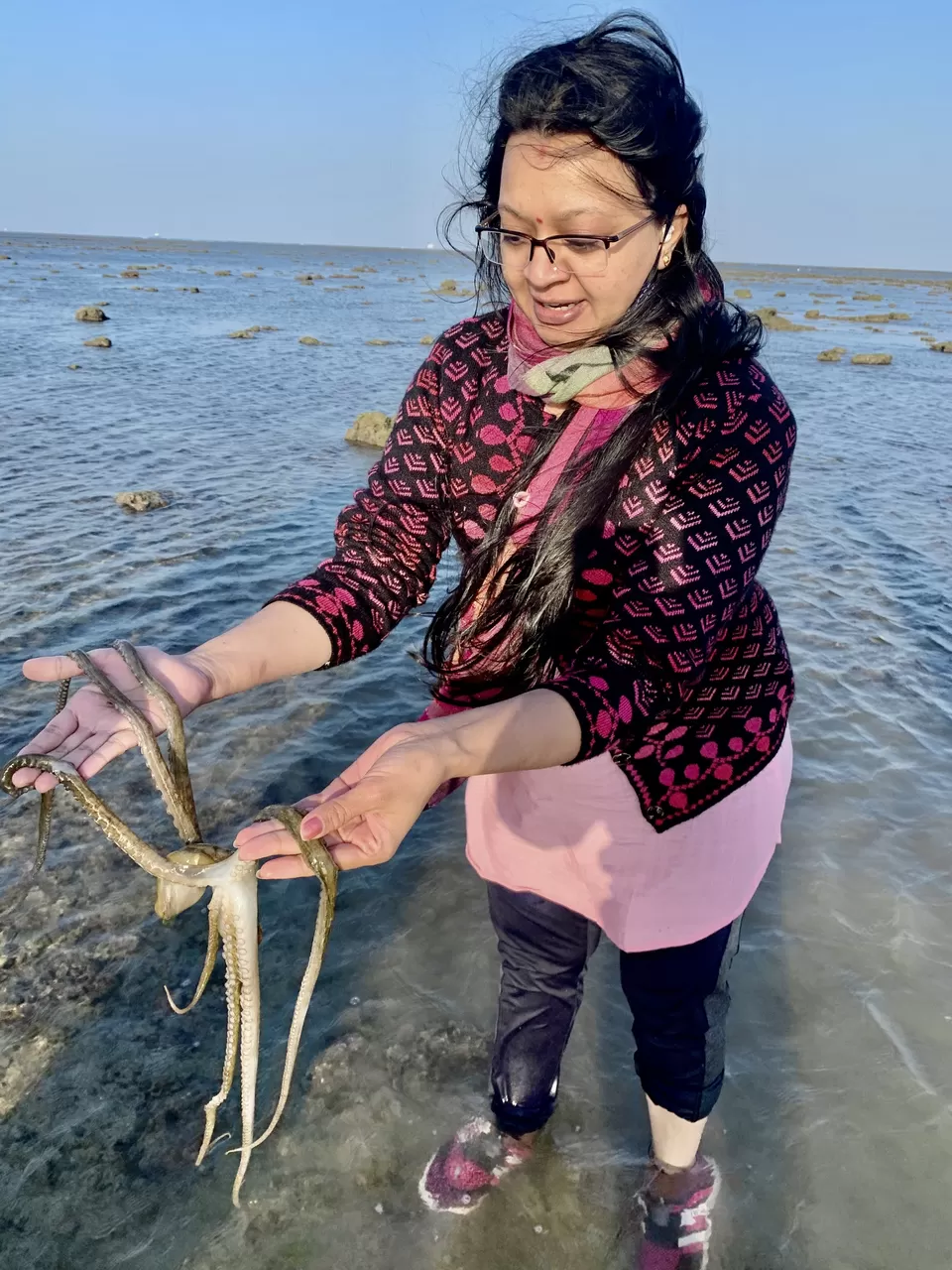 On our way further, we spotted sea grapes - these are tiny bunch of little green balls , sea cucumber - these being have so slow movement that while holding them ,we couldn't notice and felt like stable only.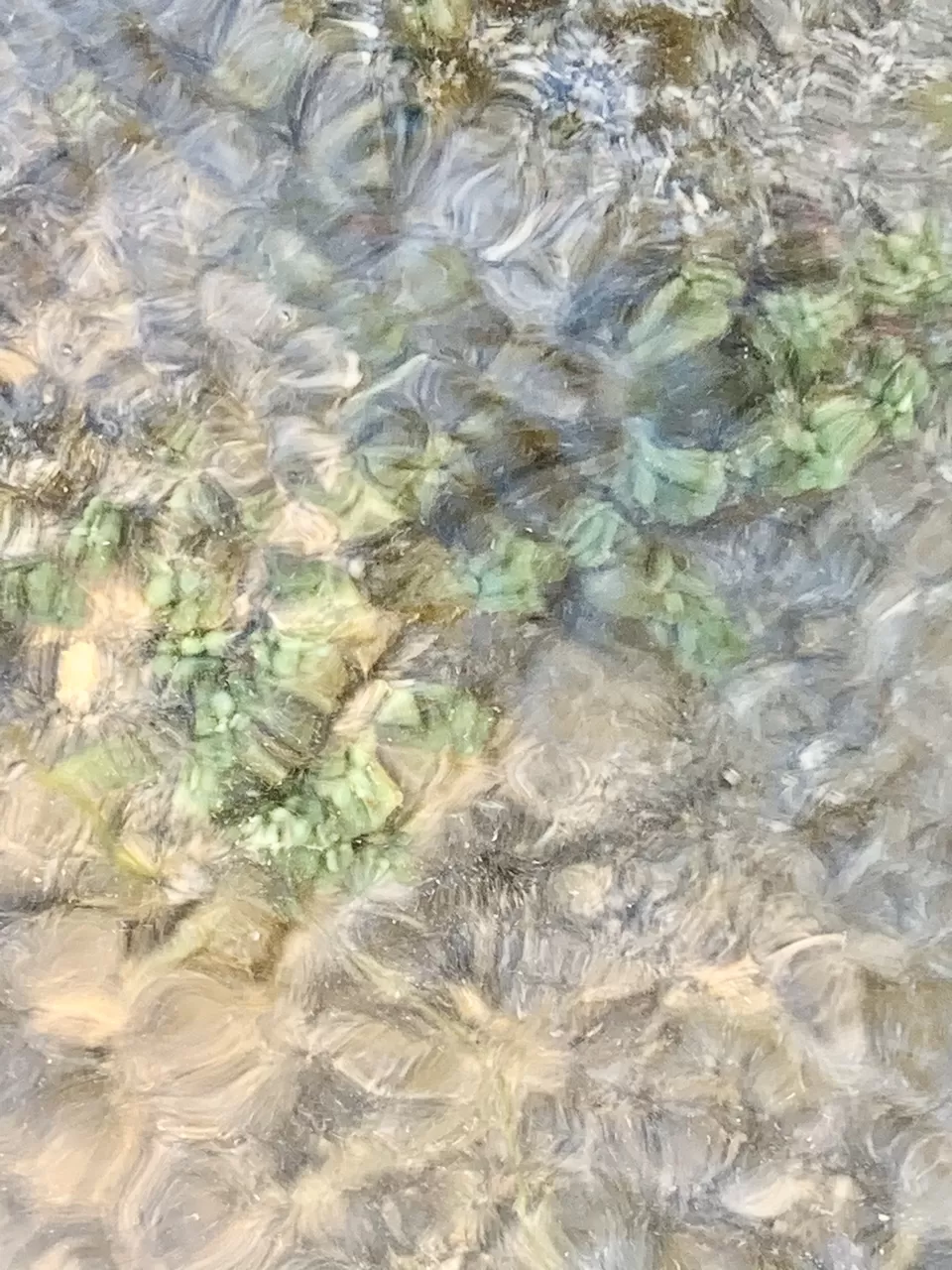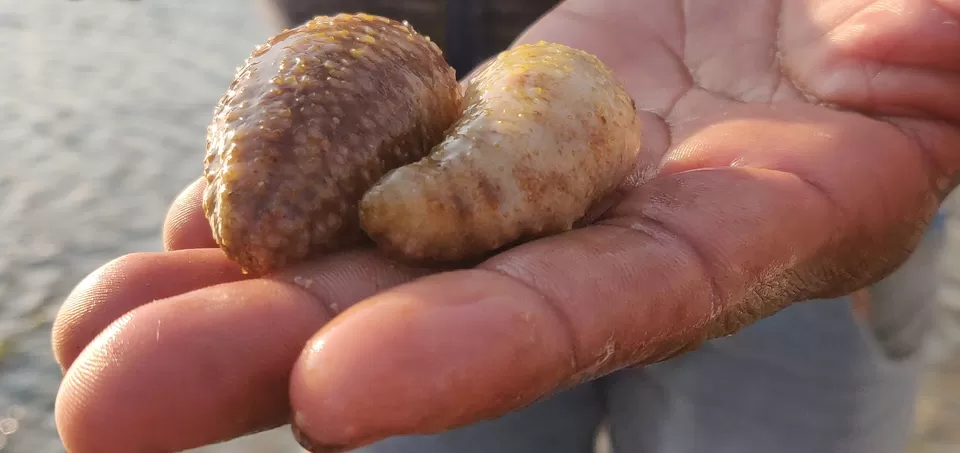 Then , comes brittle sea star. Please hold it and keep your palm in water else it would loose its legs..
and then we caught up with mommy puffer fish to have clicks with us..so big...two hands were not enough to grab it..but managed it..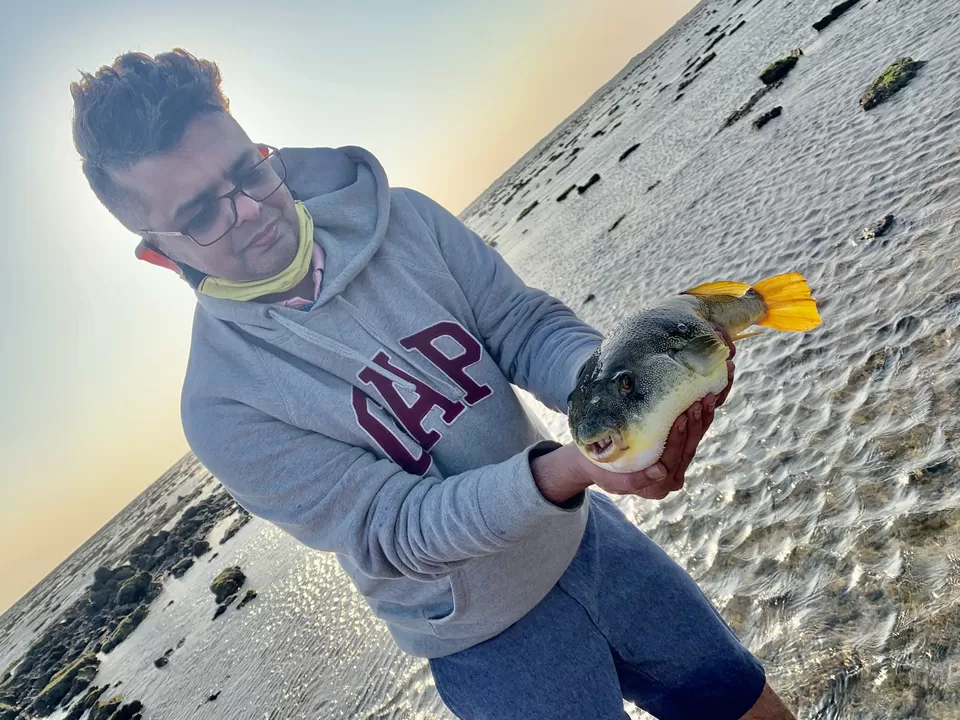 Slowly but steadily we started to become a family to them.. A couple sea slug was having a quiet time on red coral ..with black dots and with amazing colors..these creatures were a visual treat..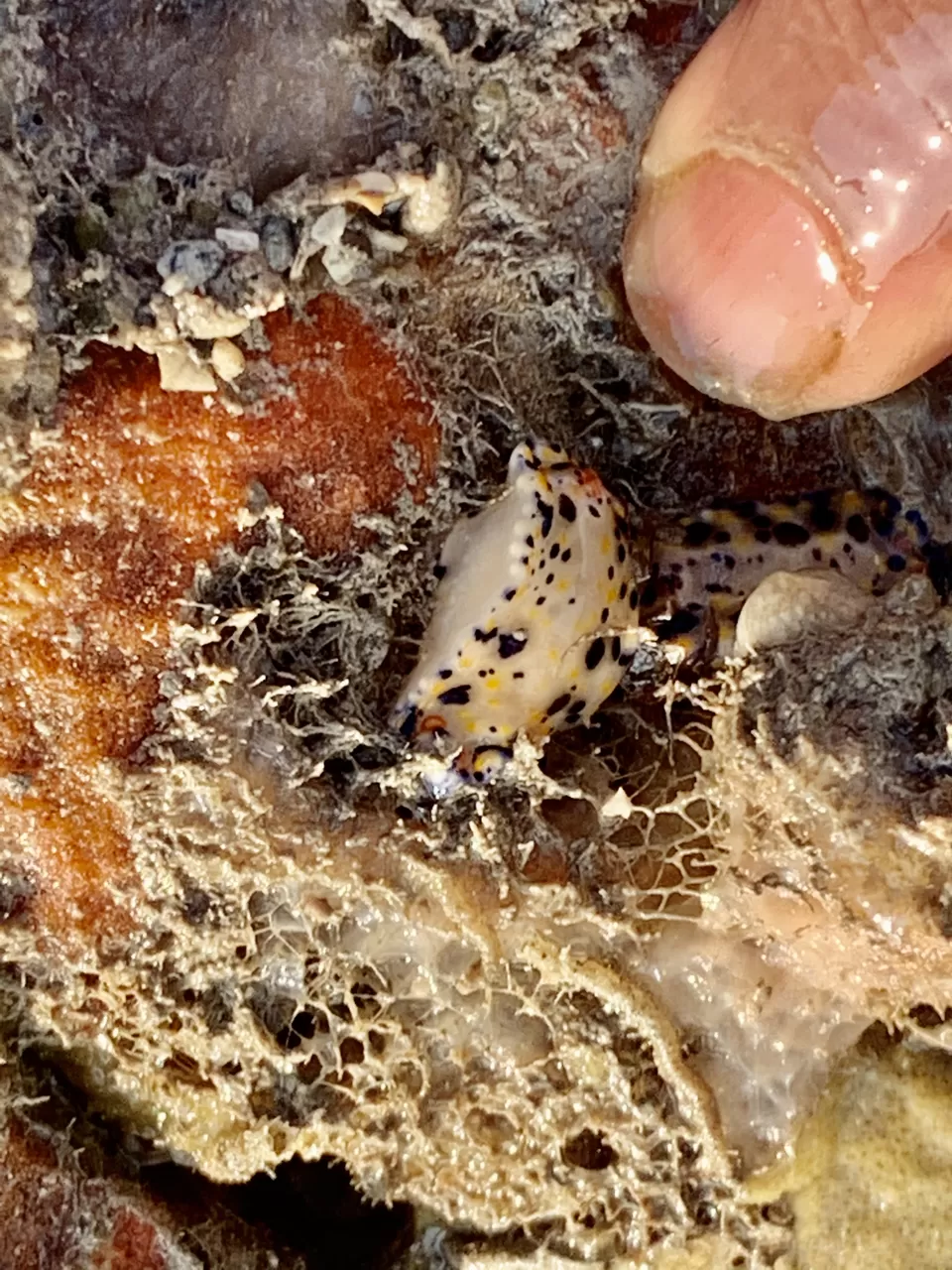 A kind of No man's island...it felt like the most serene and peaceful time...yet in the boundless space...3.5 hours of time and around 6 km of the trail , coral reef walking was a lifetime experience. And I set my heart on to visit the other Marine parks of India...Stories would come definitely.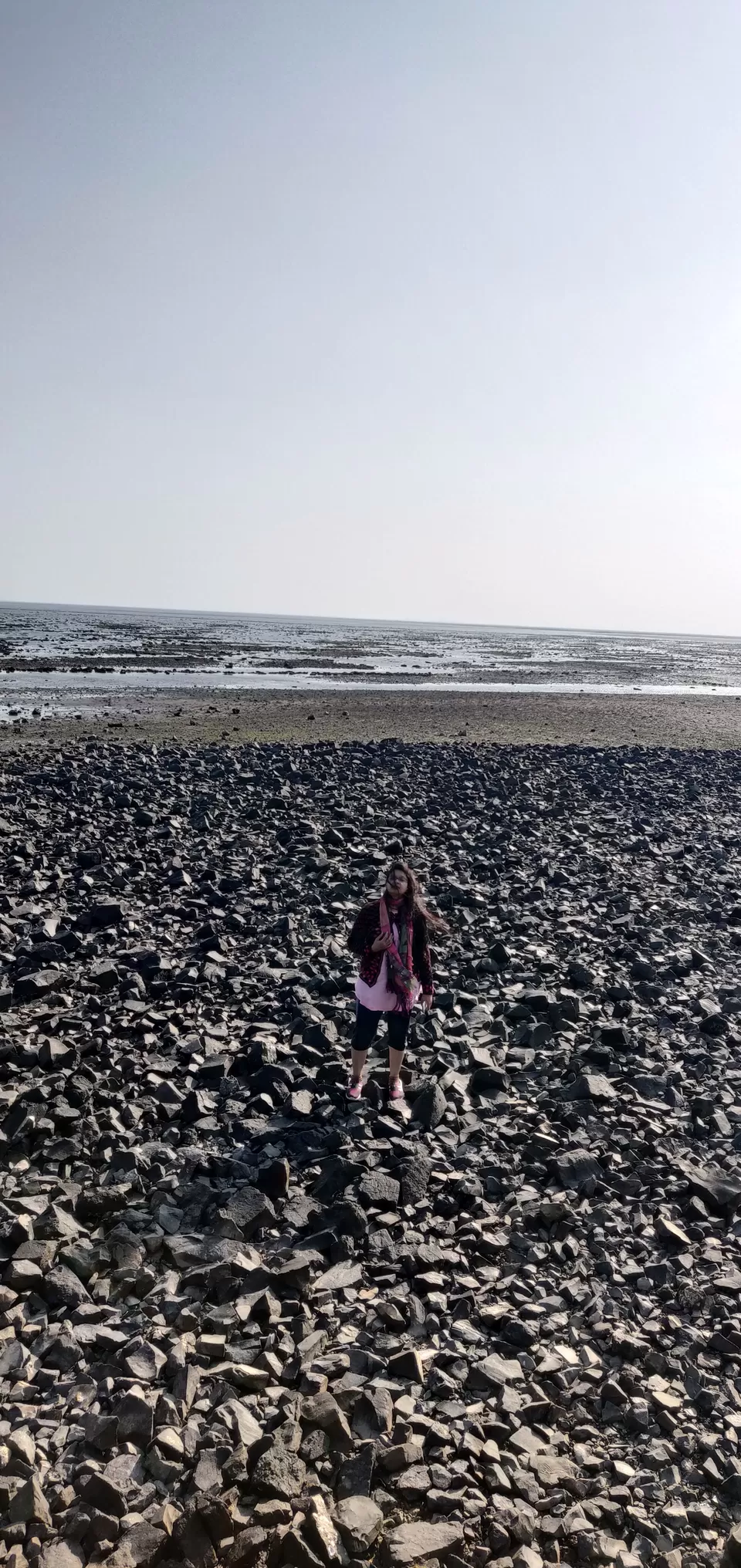 Important notes Prior to Visit the park
Visit to the park depends on tide timings. Generally two slots are available - morning and evening , but on some days , one does not get enough hours in either of slot & hence need to plan the day accordingly. 3 to 4 hours is the minimum time required to explore the area properly.
Confirm the timing of high tide & low tide with local guide, at the end , will leave few contact details of guide , so that anyone planning the trip can get a help.
Visit it on weekends with friends, family or can plan it on weekdays if a big group.
Reach the place well in time to not to miss anything..
Hiring a local guide would help to make the trip a worth , they charge around 400-500 for a group.
Whole trail is of 4-6 km around. Walking in the water is not similar to normal walk ,hence prepare yourself according. Rethink if you are accompanied by a very young or very old in the group.
Get your water bottle and some energy bar , but do not throw the waste at any cost.
Make sure to get valid Identity proof.
Wear knee length short and comfy shoes ,water level can reach up to 6-12 inches , windy atmosphere and so have layered clothes that allow you to have a water trail...
Guide you can contact- Mr Aslam 9601183020 / Mr shalu - 9974063211 / Mr Irfan - 9879020295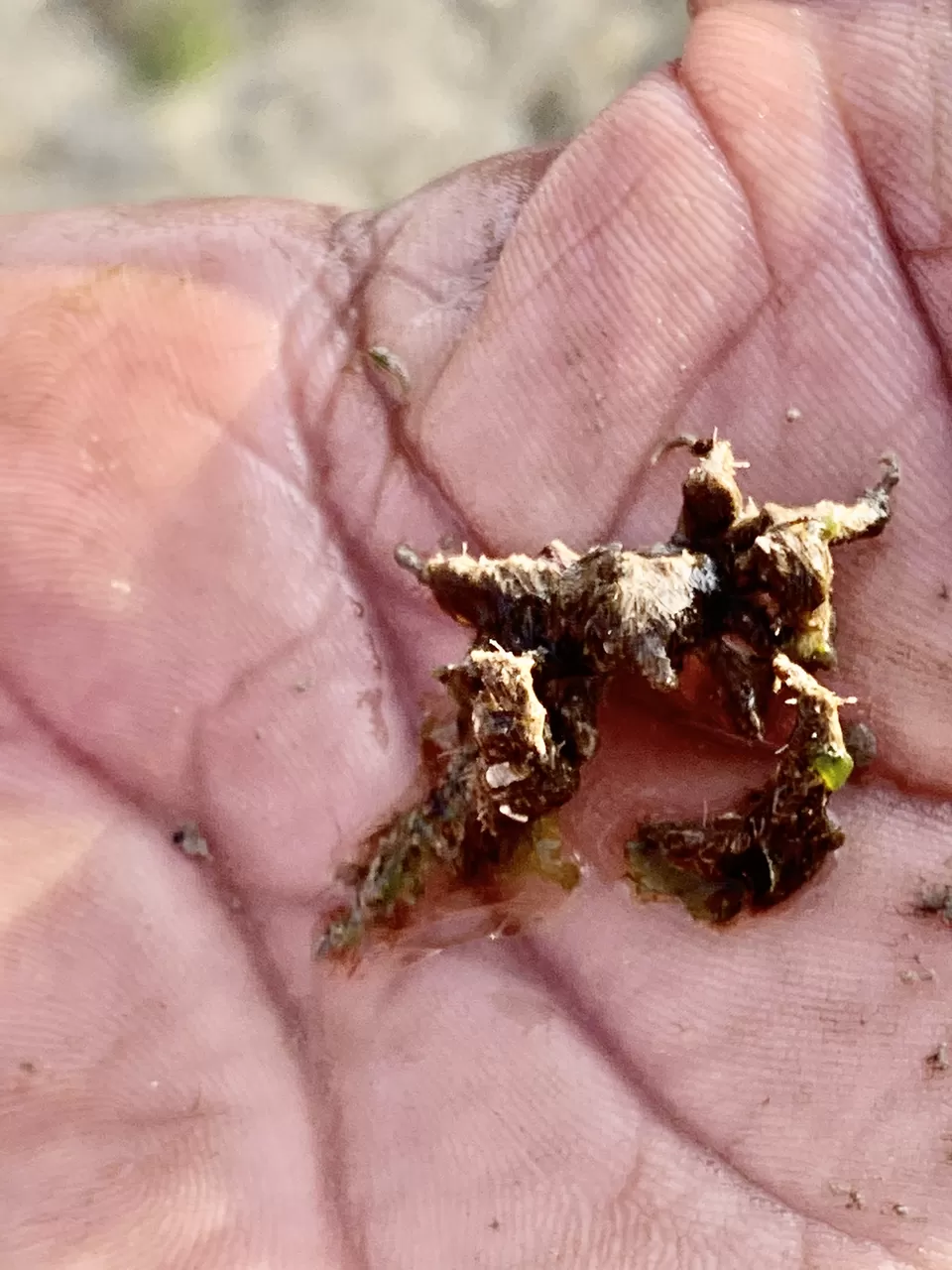 My new Marine friends infused life energy and made our trip so special and experiential.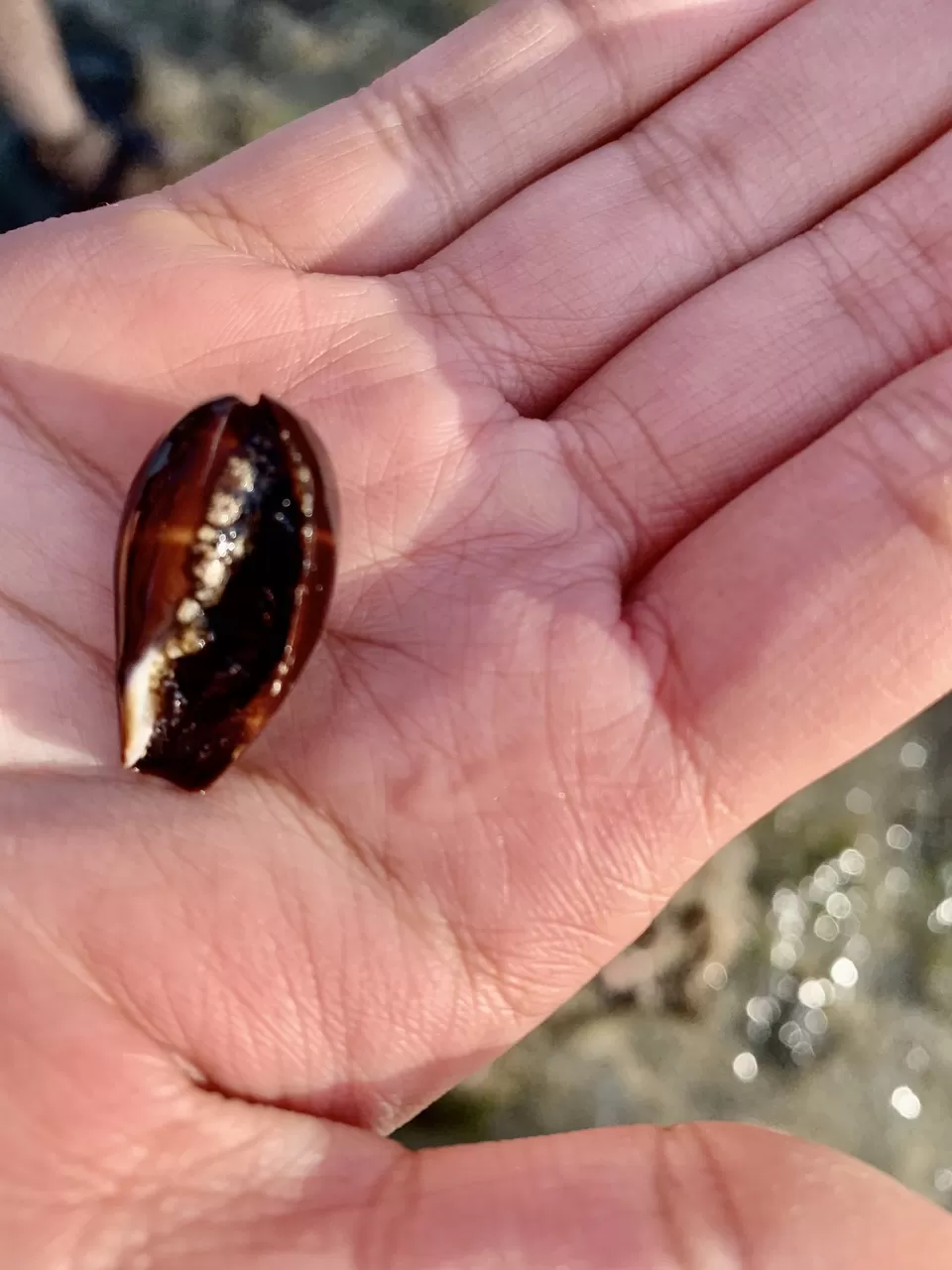 Narara is undeniably a hidden gem near the coastal shore of Jamnagar in Gujarat and it must go into the bucket list when you plan your next trip to the wild into the water..Where life began..

Live , Love and Travel...
Leave nothing but the footprints..
Happy 2021 Ahead...