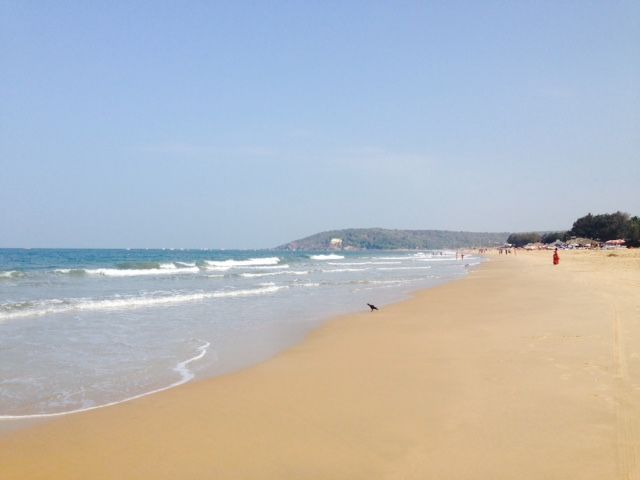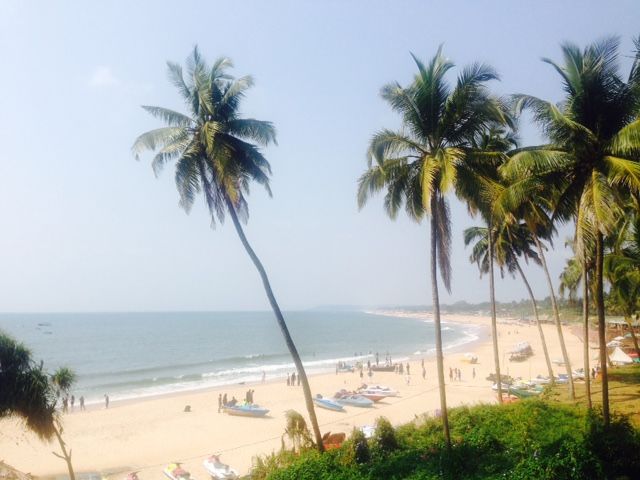 I recently did a weekend trip from Mumbai to Goa and wanted to share my experience with you. I hope this helps you should you plan a quick getaway to sun, sand and beach.
1) Take the overnight bus from Mumbai and arrive Goa early next morning OR take a flight. Some good bus options are Atmaram & Paulo AC semi-sleepers. AC semi sleeper bus fares start from INR 700 onwards and AC sleepers from INR 1300.The buses stop at either Mapusa or Panjim. If you're staying at Calangute, Mapusa is the closest.
2) Once you arrive Goa, spend the day exploring the place on foot. If you want to be in the middle of everything, stay in Calangute (North Goa) else stay in the less crowded but better areas of Candolim or Baga. If you want nothing but private beaches and luxurious resorts, head to South Goa. North Goa is where you will find all the backpackers and the clubs and South Goa is where you will find miles of quiet beaches with dramatic coastlines.
3) Sign up for a day North Goa and South Goa tour. You can book these tickets through any travel agent. A good bet is "Goa Tours and Planners" in Calangute (next to "Infantaria" cafe)
Day 1 - tour North Goa by bus. The AC bus tour is for INR 300 per head and starts at around 8.30 am and ends at around 6pm. They cover Fort Aguada and all the beaches in North Goa. If you want a private tour then the rate starts from INR 1600 for a taxi. Day 2 - tour South Goa by bus. Same rate. This in my opinion is a very good tour at a dirt cheap price. The tour starts from Calangute and they take you to all the prominent spots - Miramar beach, boat ride (optional/extra INR 300/pax), Dona Paula, Old Goa churches, Mangueshi temple, river cruise (optional/extra INR 300/pax), etc. They drop you back to your hotel.
Things you should know -- 1) If you are looking for authentic Goan food, head to the smaller restaurants like "Anand" at Anjuna (amazing seafood). "Souza Lobo" while still good has somewhere lost that old Goan charm and flavor. Some more options - "Thalassa" in Vagator for Greek food, "off the Wall" in Candolim for steaks, "Horizoin Grill and Lloyds" in Candolim for BBQ/grill, "Kudos" for pizza, "Alex Bar & Rest" at Baga for Goan meat dishes, and "Florentine" in Saligao for the best chicken caffreal.
2) You can rent bikes in Goa for INR 300 per day and cars for INR 800-1000 per day.
3) Autos & taxis are very expensive in Goa with a minimum fare often starting from INR 180. An auto from Mapusa bus stand to Calangute would cost you around INR 200-250.
4) Goa can be very hot so make sure you carry loads of sunscreen. If you don't have a bike, walk along the shore with the waves lapping your feet to get from one beach to the next. You will get from Calangute to Baga quicker this way rather than walking the streets or taking an auto.
5) Lastly, if you're a guy and you are reading this, we would love your help and support in making Goa a safer and better place for women. Avoid staring at women (especially foreigners) and trying to click their pictures. As an Indian woman myself, I was ashamed and disgusted to see Indians staring and trying to inconspicuously click my picture.... and yes, I was dressed conservatively!
Here's a good site for bus bookings - www.redbus.in
Good luck and happy travels!
Good place to stay -- good location!