Do you need a quick break from work? Are you planning to visit Goa for a few days? Does the smell or mere conversation about sea food trigger an irresistible sensation in your nerves? Do you really want to be in a Beach-Beer-Chill mode?
Well, if the answers to all the above questions is YES, then this travelogue about Goa, will just be a perfect guide for you.
Goa, as is rightly called Thailand of India, by many, is a famous spot for bachelors/bachelorettes or honeymoons, in India. That said, one of my college friends also planned her bachelorette in Goa, this January. I had my tickets booked from Delhi, on a Friday morning (4th January 2019). The flight to Goa takes approximately 2hrs 45mins, Air Asia being the cheapest flight to Goa from Delhi. Luckily, there was absolutely no delay in my flight and I reached Goa around 9AM.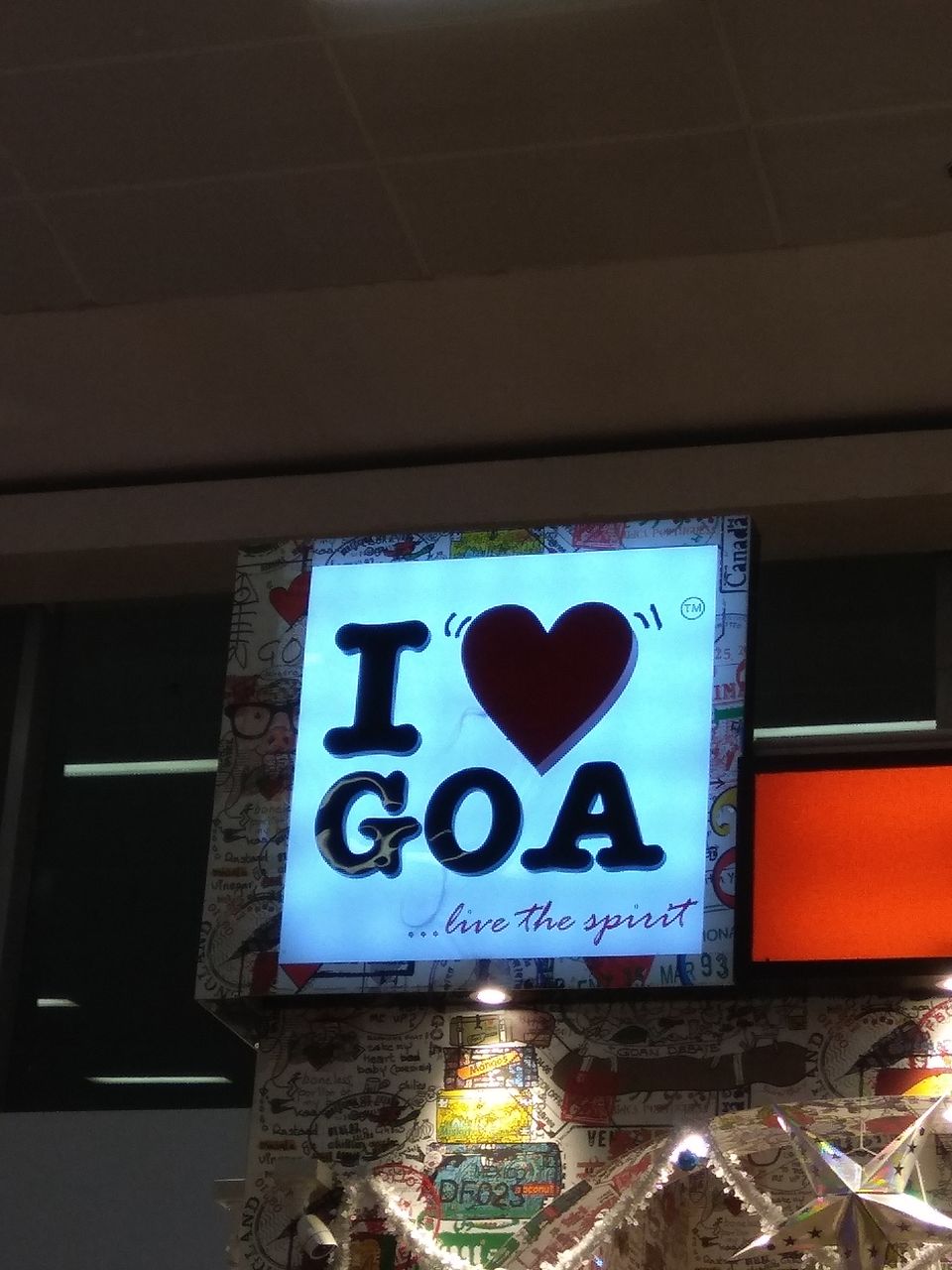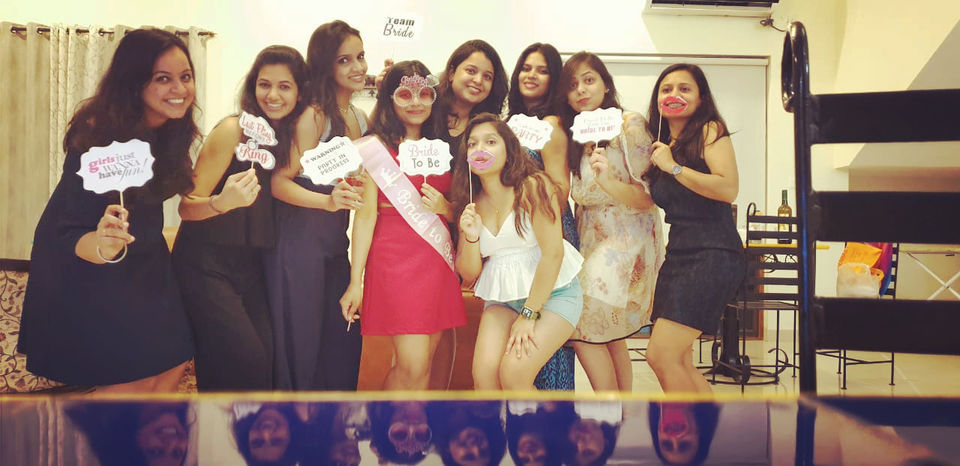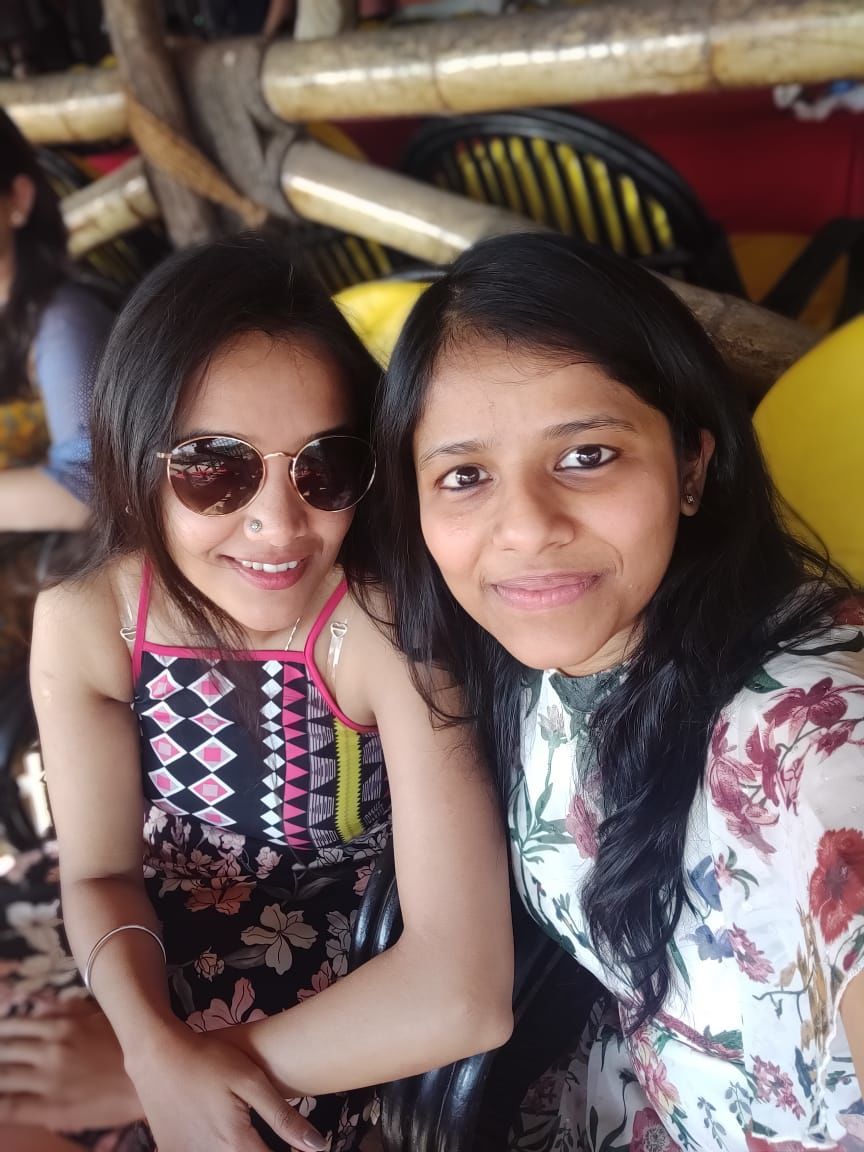 Landing in Goa, straight from the freezing temperatures in Delhi is a joy in itself. Goa is one place that never fails to entice me with its surreal landscapes, laced with craggy hills, lustrous paddy fields, coconut groves and colonial architecture. While the southern part of the city is known for its tranquil and calm beaches, North Goa is a haven for Party Animals. This place is popular for its lively and vibrant shacks, thronged with Indians and foreigners of all age groups, almost all round the year.
We had our stay booked at a villa in Saligaon which is situated almost in the center of Calungute Beach and Baga Beach in South Goa. Though the villa can be a little heavy on the pockets, but the location coupled with the amenities provided were just too overwhelming. The residential area also houses villas of some of the famous Bollywood stars like Priyanka Chopra, Rohit Shetty, Meghna Gulzar etc. The owner, Mr.Prithesh and caretakers of the villa were also extremely kind and pleasant.
See below the pictures of the lavish rooms, an extraordinarily spacious kitchen and an exquisite pool. It was really a dream come to true to stay in this villa - Woods Goa Bunglow by Optimize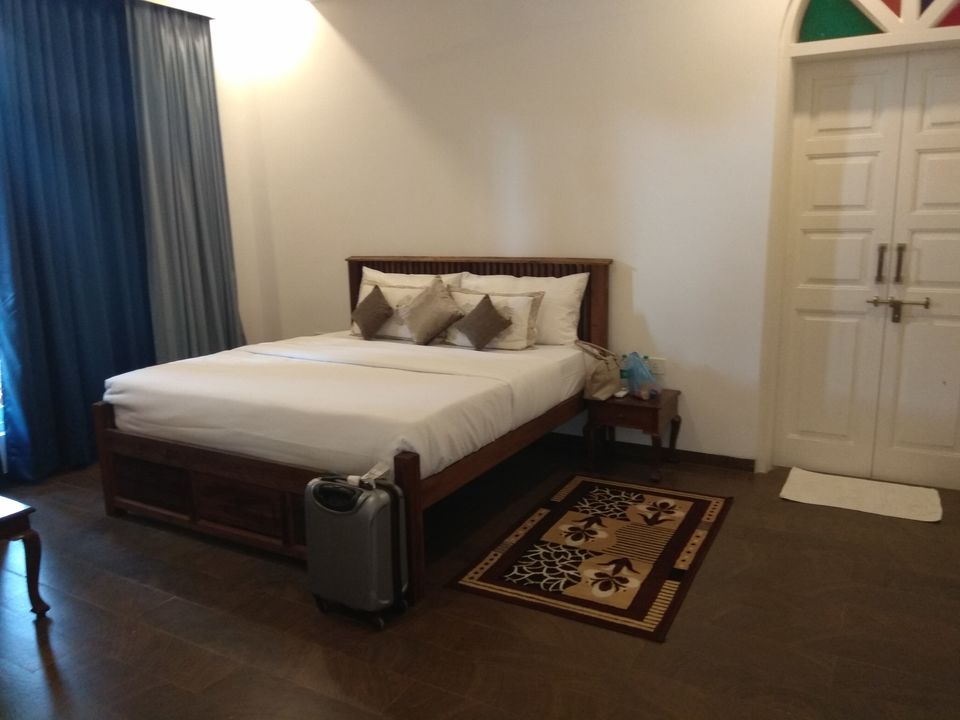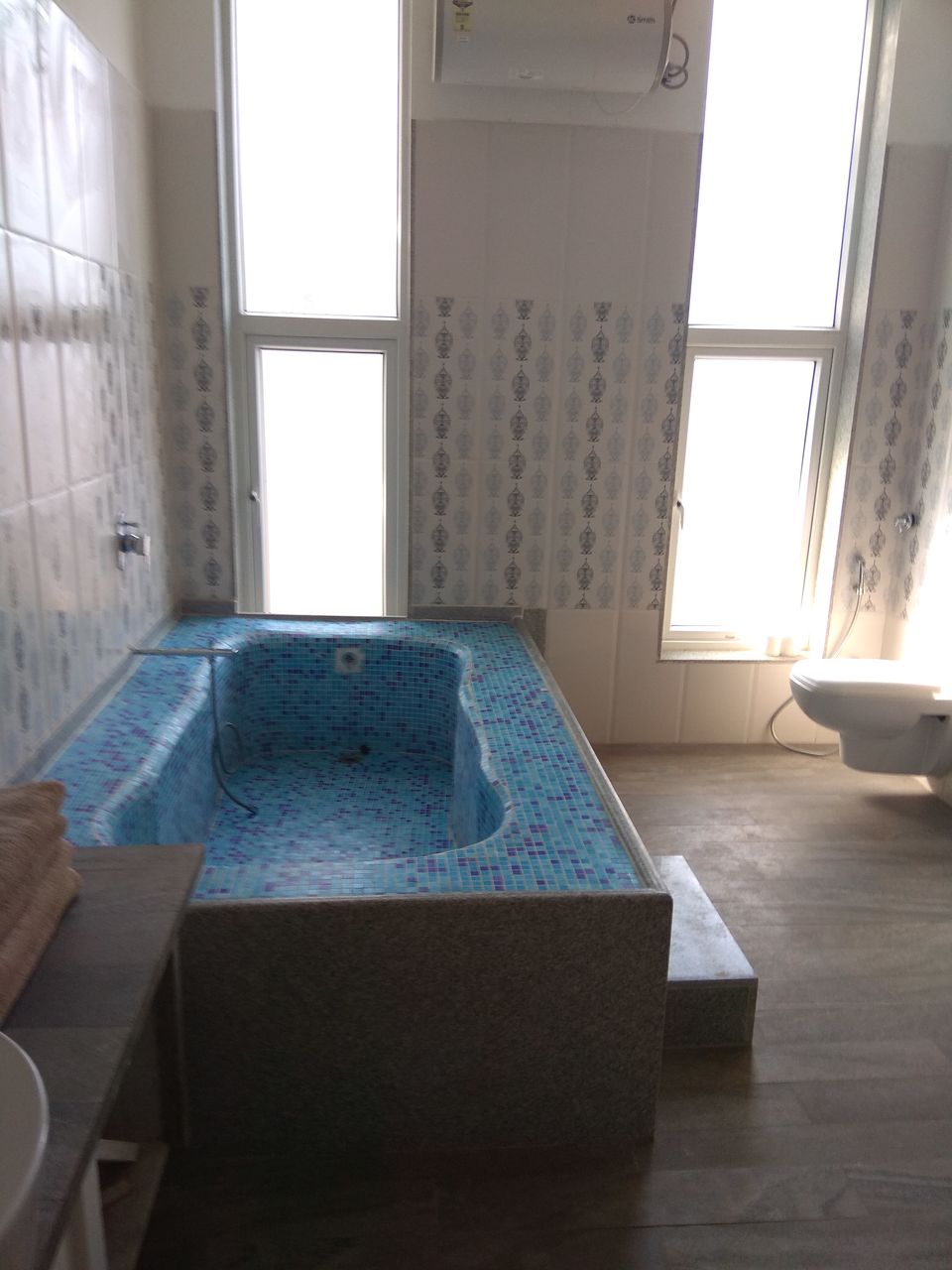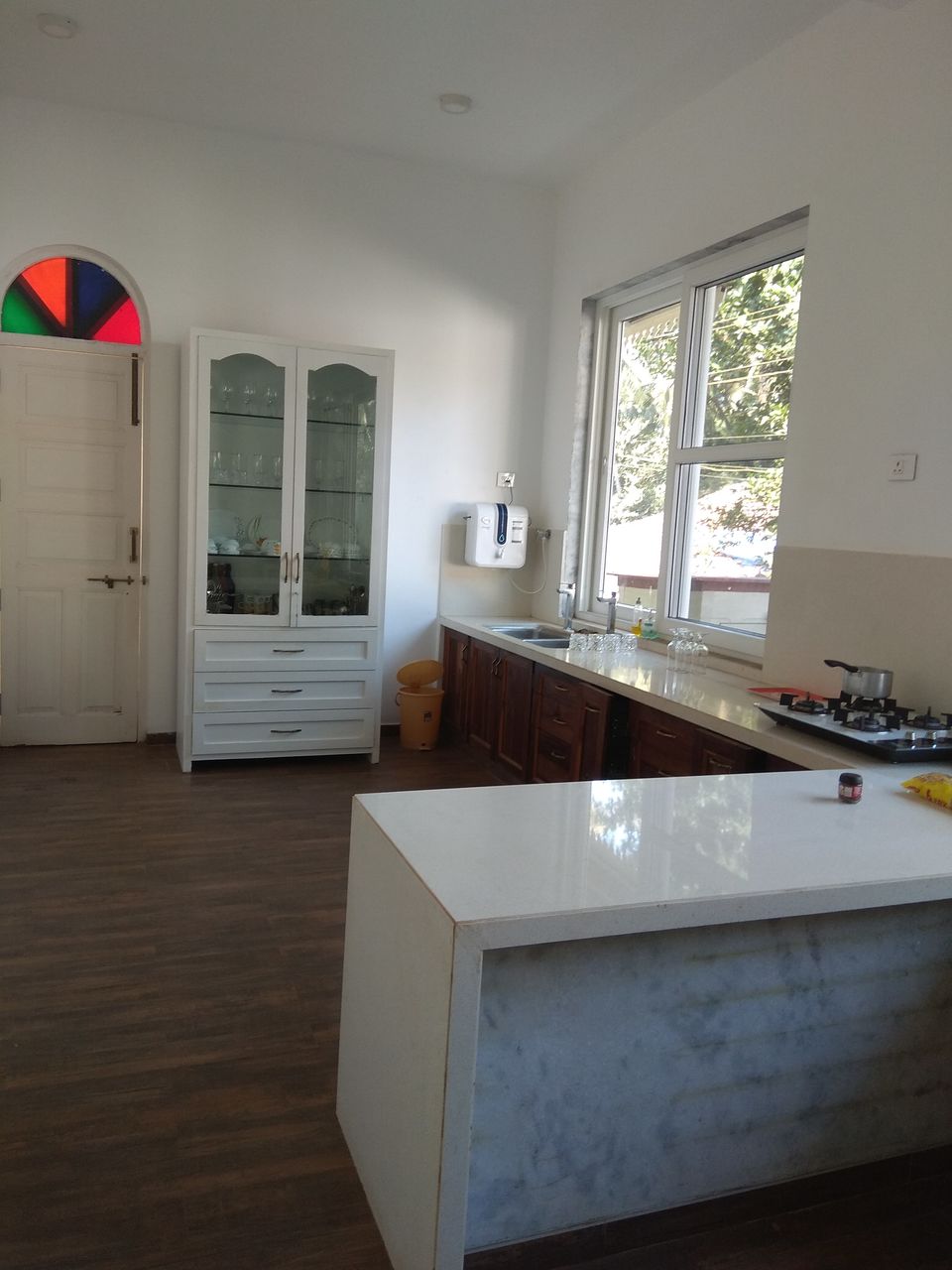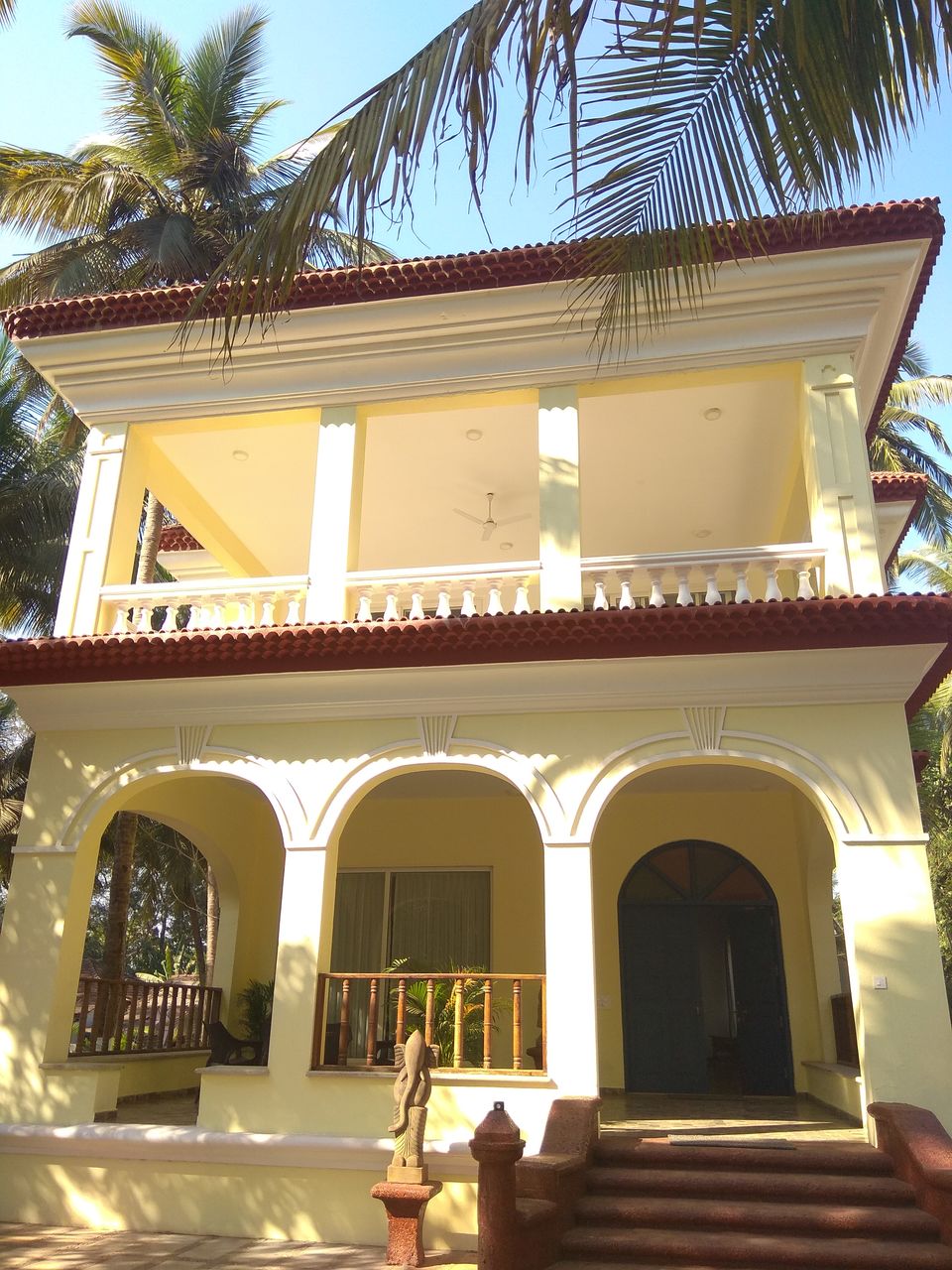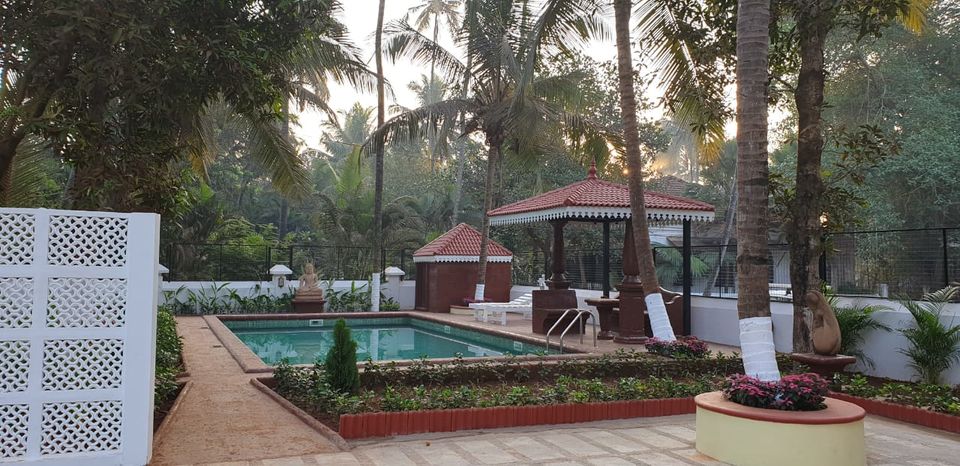 Now, once you are sorted with a place to stay, the next thing that comes to mind, is a list of places to visit. Generally, people in India visit Goa for the sole purpose to - Party. So, they plan their trips around some of the most happening spots in the city like Baga Beach, Chapora Fort, Club Cabana, Casinos etc. But I'm sure there are a few, who are more inclined towards breathing in the beach vibe, enjoying the cuisine and exploring the glory and serenity of a deserted beach, covering their feet with the shimmering grains of sand and feel the cool breeze on their face.
For such people, here are some of the must visit places in North Goa where you will find absolute peace and super delicious food. You can plan out your days in such a way to incorporate most of these places, but this will largely depend on where you are staying and how feasible is the mode of transportation from there. Note that, Goa doesn't have Ola or Uber services, hence the only mode of transportation is either you hire a two-wheeler or four wheeler (self driven one's are cheaper) or book a private taxi. If you book a private taxi, make sure you have someone who can haggle the prices down with the cab drivers, since the prices they quote are sky-rocketed.
Day1:
Since, Baga is the epicentre of Goa, most lodges or hotels in accomodating prices are near to Baga beach. Spend the day at Baga, you can actually shack hop or try out some water sports or get yourself inked with a beautiful tattoo from a nice shop right outside the beach.
1. If you need a place for breakfast, then this is definitely where you should visit – Infantaria. Situated in the hustle bustle of Baga-Calungute Junction, this place has the perfect amalgamation of Italian, Continental and Goan cuisines.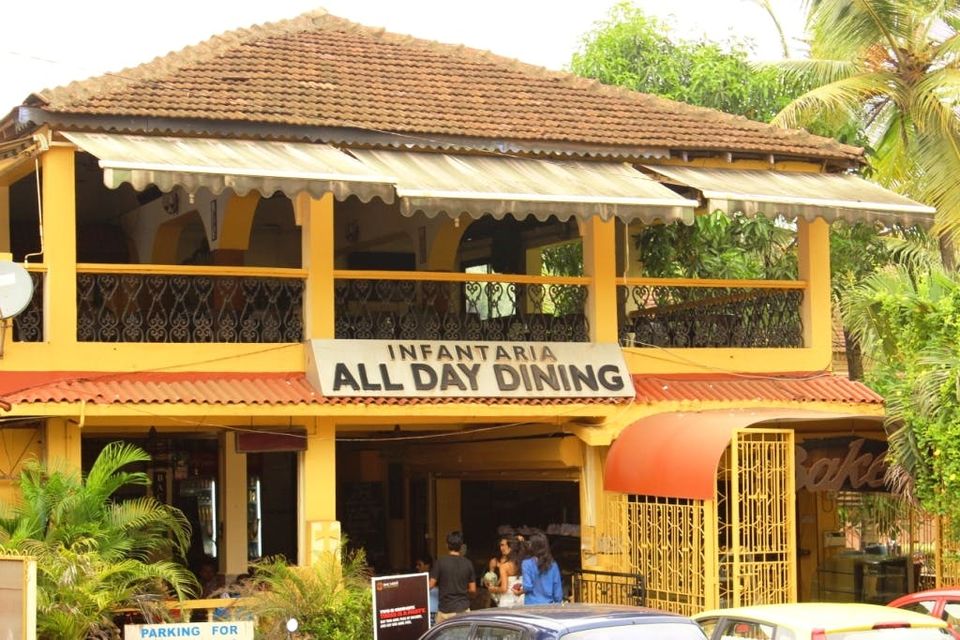 In the evening, plan to visit Aguada Fort which is approximately a 30mins drive from Baga beach and have the first taste of authentic sea food at this restaurant to your heart's content.
2. For people like me, who crave for Sea food and I mean excellent Sea food. This is the place that serves a palatable spread of exotic fishes in a thali. Shivers, on Fort Aguada road, Candolim, with its perfectly lit garden area, vast menu of fishes to choose from and live music makes it a perfect place for lunch or dinner.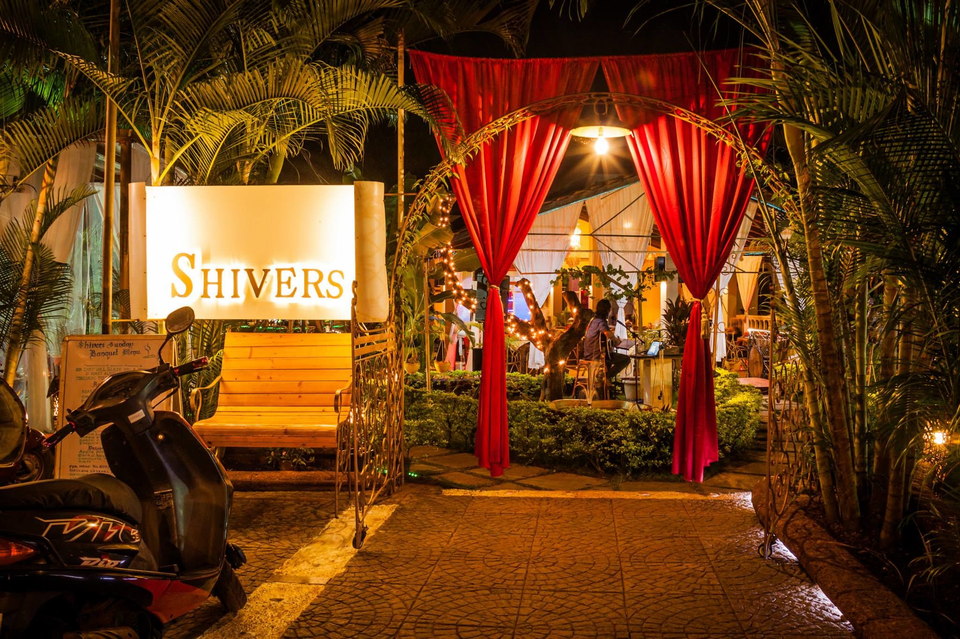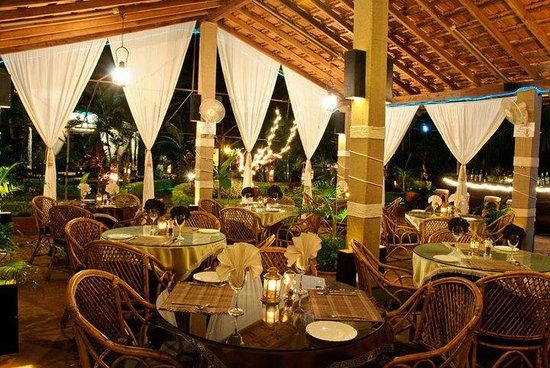 For the second day, you can start your day from Baga beach (convenient option),
3. When in Baga, this is one place that you can definitely try – Brittos. The crab dishes served at this restaurant are simply amazing. This is another place which is swarmed with tourists at all times of the day so plan to reach there during early hours as it opens around 9AM.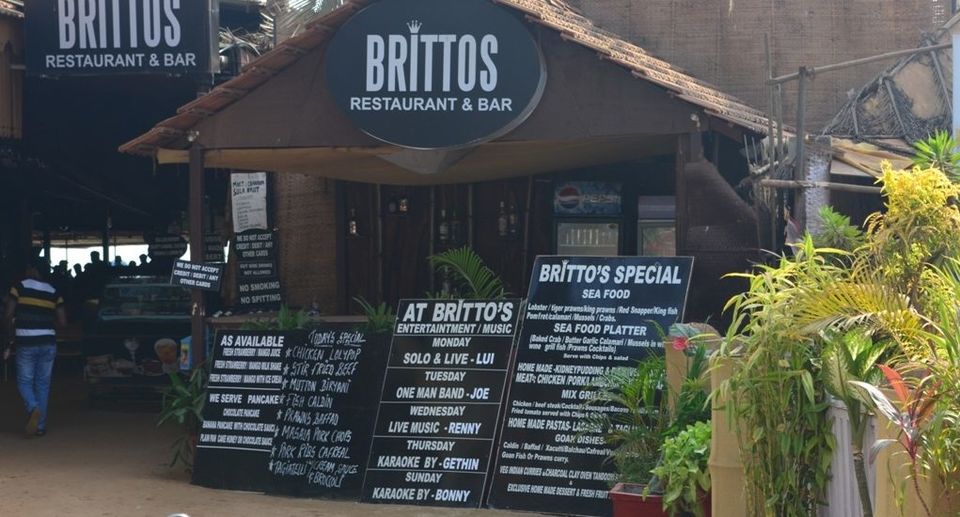 After having a full course breakfast at Brittos, you can head towards the next place on Ashwem beach which is a 45mins-1hour drive from Baga. But since you already have your stomach filled, visit a couple of places on the way. A slight detour will land you on Anjuna Beach. Next up you can also visit Morjim beach which is actually very close to our next destination. You will find a lot of spa and massage joints at this beach, which trust me, is so very relaxing.
4. Next on my list is a restaurant, my personal favourite. The place is perfect to relax and be romantic with the love of your life, as you watch the bright, deep-orange, and pink, colourful sunset. Elevar, on Ashwem beach serves one of the best squids in the city. It can prove to be a little expensive, given the prices of the dishes vs the quantity served but is definitely a go-to place for couples. They also have these small cabanas on the corners which are well lit at night and makes the place all the more beautiful and romantic. Once you are there just sit and relax and watch the beautiful sunset from one corner. The beach is so beautiful and clean and you will hardly find large groups of crowd here. Remember to reach the place before 3:30PM if you are going for lunch since the kitchen closes post 3:30PM.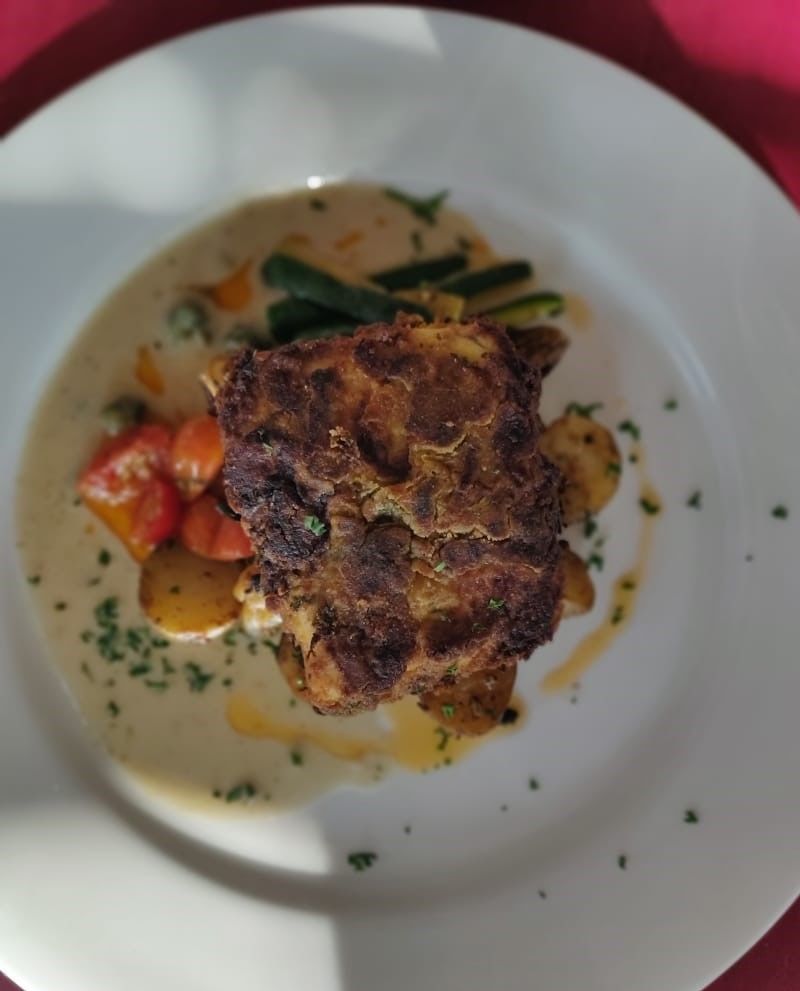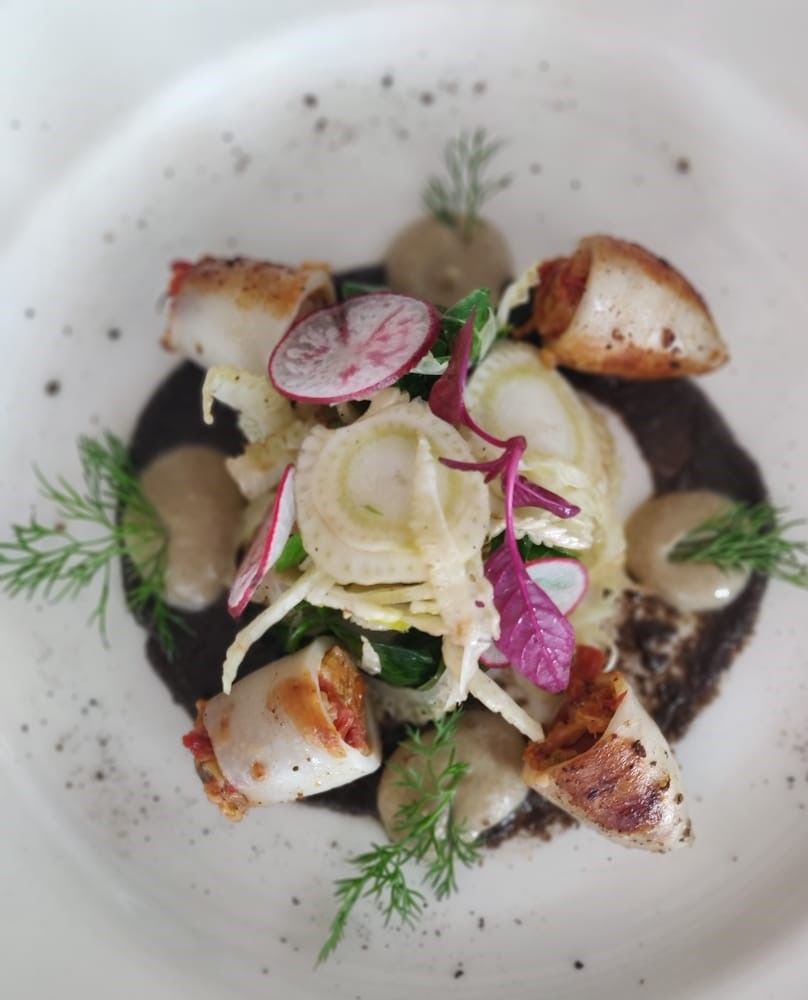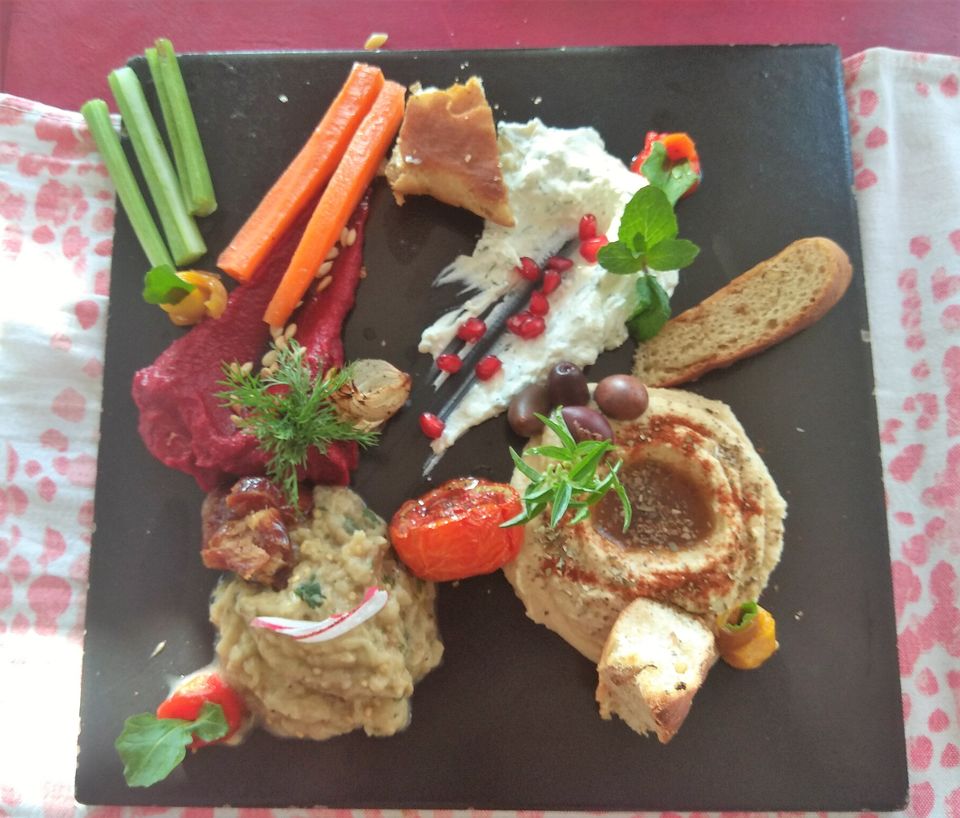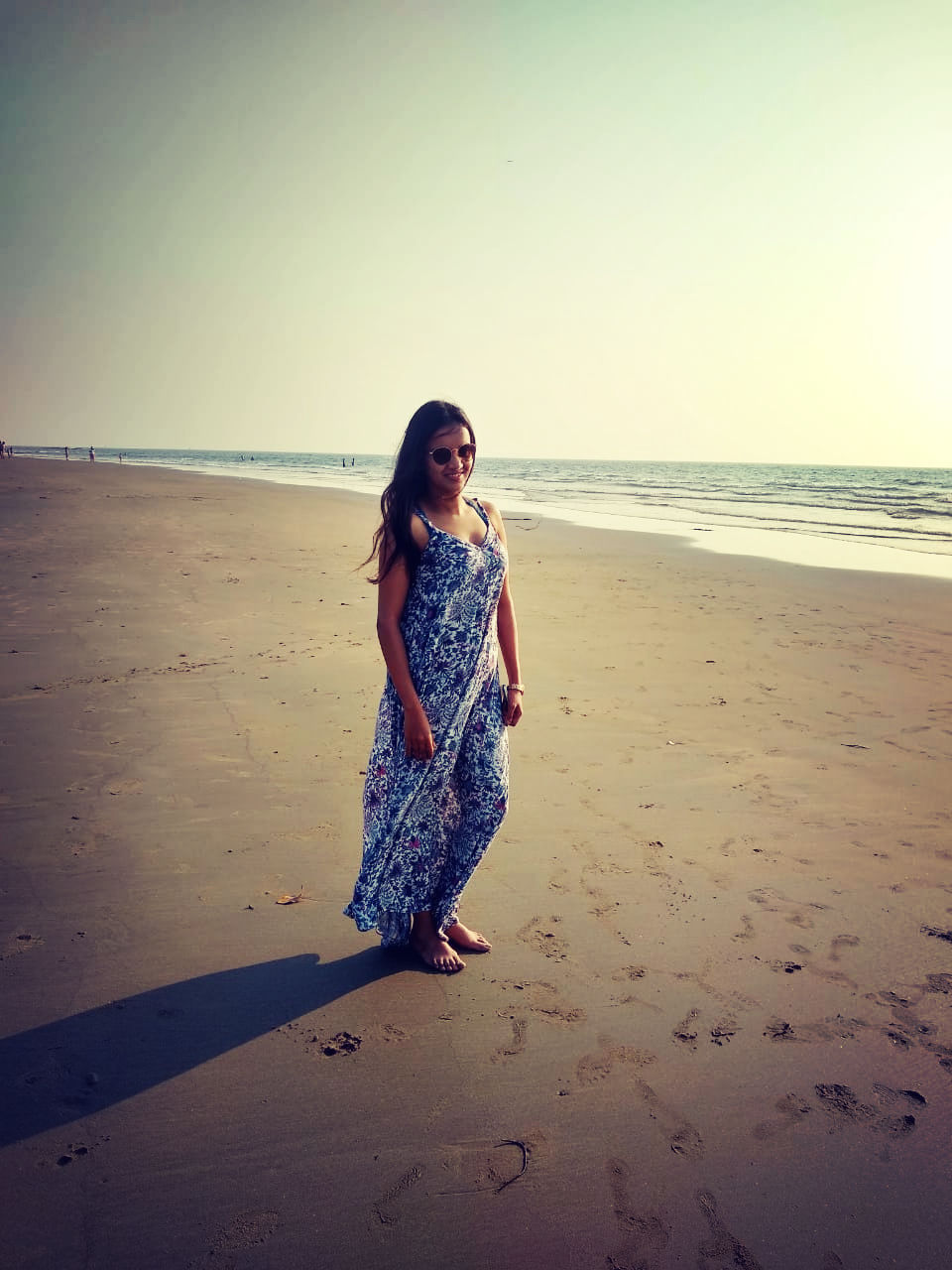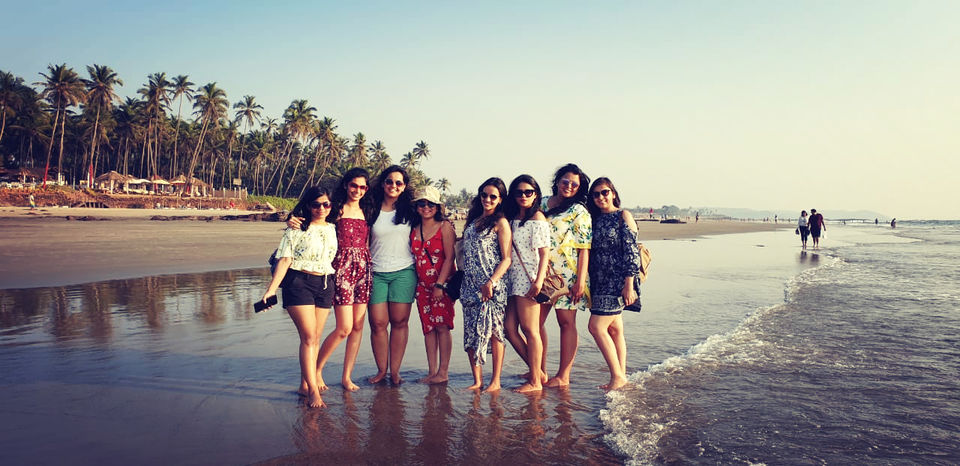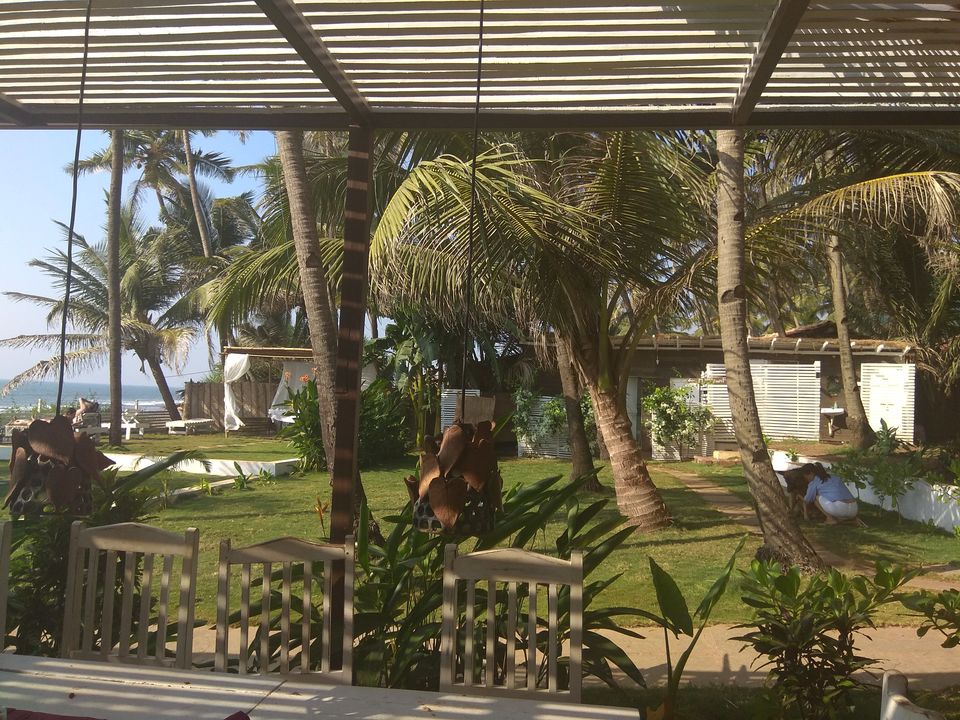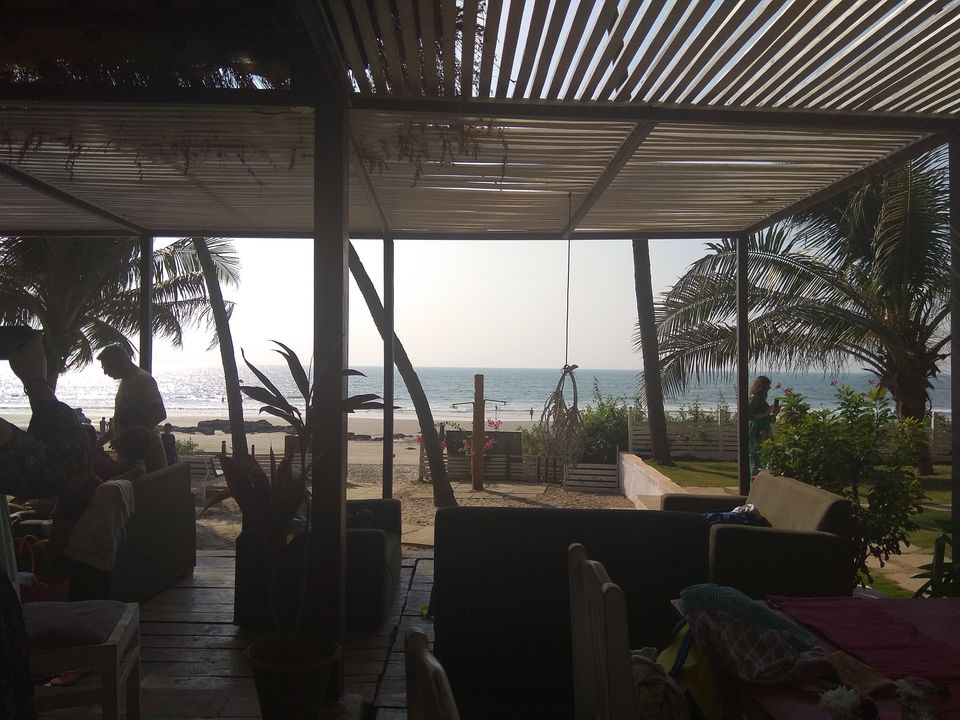 For the last day, you can concentrate on Vagator beach. The following two restaurants have equally beautiful sunset points based on how you want your day to end. If you are in a party mode, I suggest having brunch/lunch at Alcove, followed by a splendid party cum dinner at Thalassa.
You can also go visit Chapora fort which is situated within a radius of 1km from the Vagator beach road.
5. Thalassa, in Mapusa, is another, which because of its ambience has a special place in my heart. It is a stylish off-shore restaurant perching luxuriously on Anjuna River. Famous for its illustrious white interiors and sundowner parties this place remains busy almost all times of the day. Don't't forget to reserve a place with them well in advance to get a good table.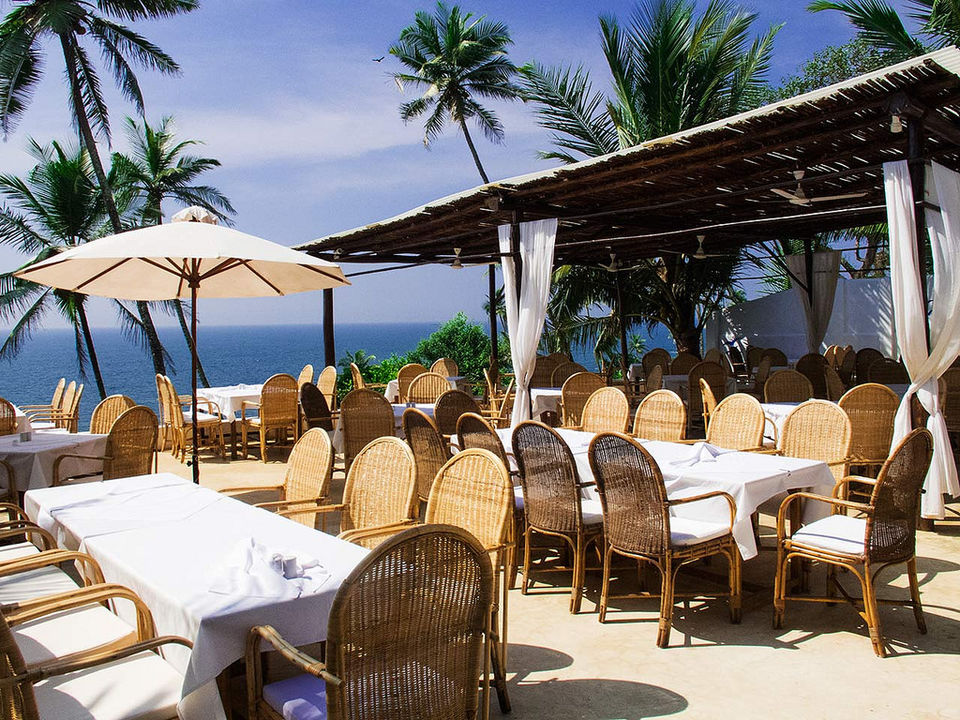 6. Alcove, overlooking Vagator beach is another exceptionally good place for brunch or dinner. The place offers some of the most mouth-watering Prawn dishes like Prawns Peri Peri or Prawn curry or Tiger fish fry, which are not so exuberantly priced, coupled with a picturesque view of the sunset from the restaurant itself. Vagator beach is accessible from a narrow but steep climb at the corner of the resort too.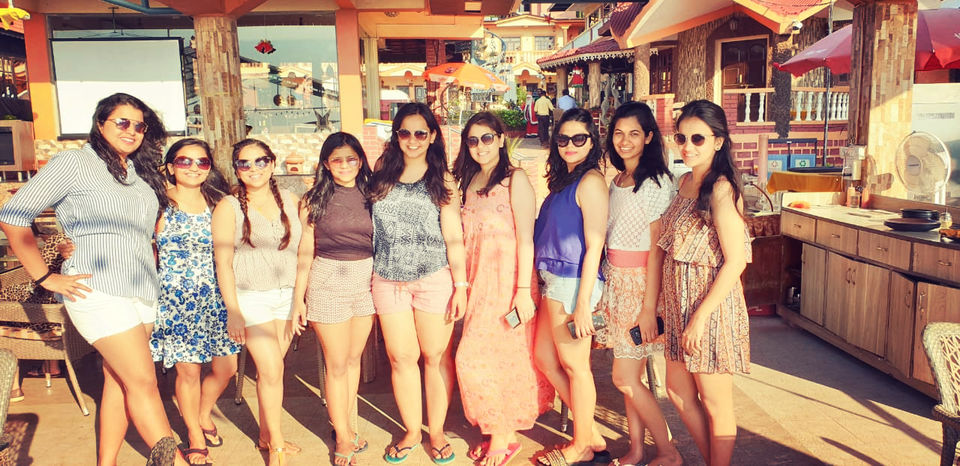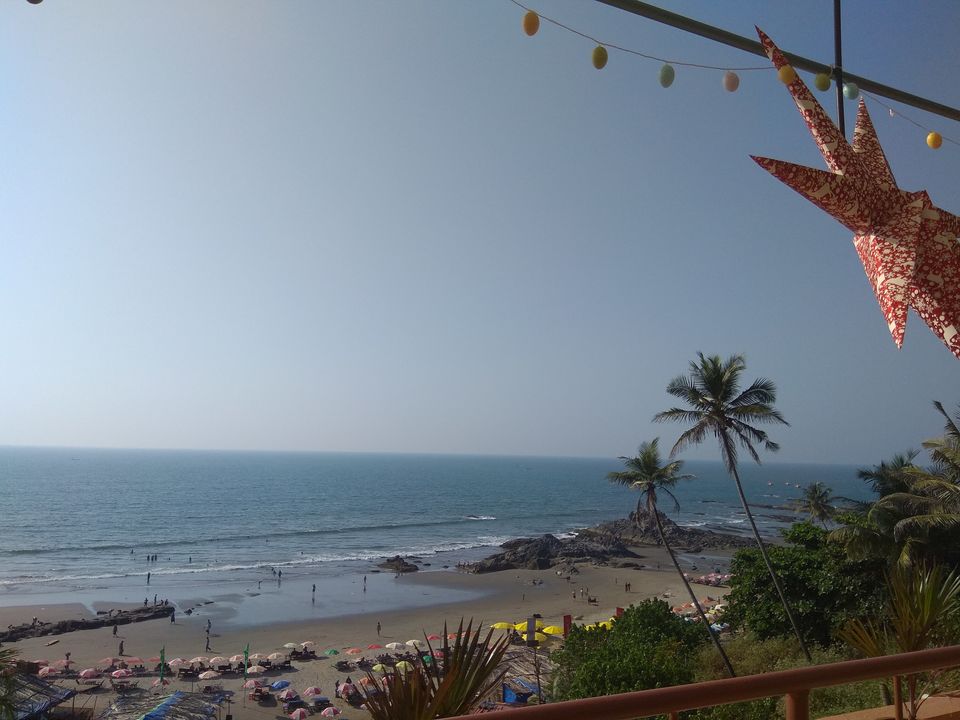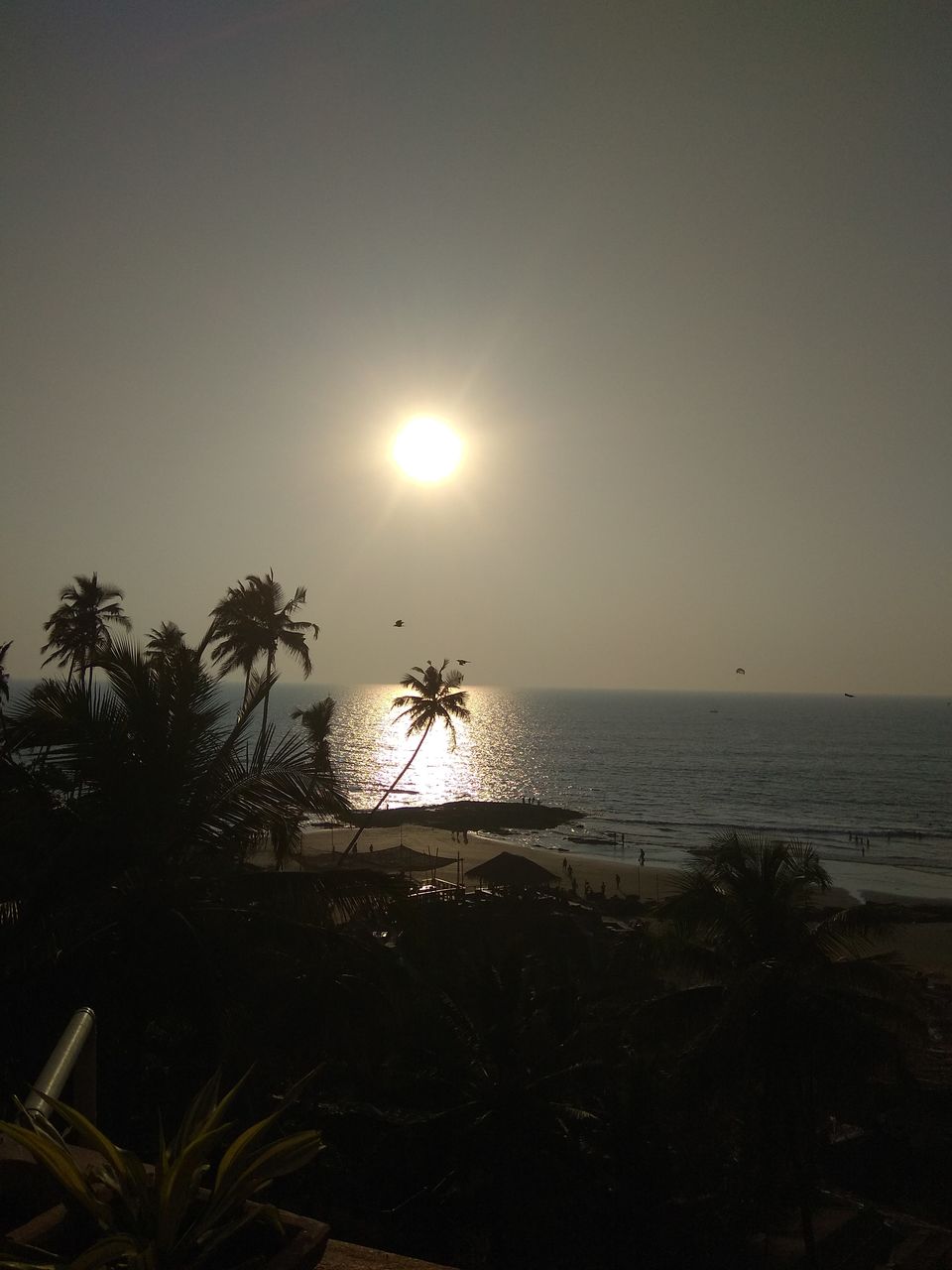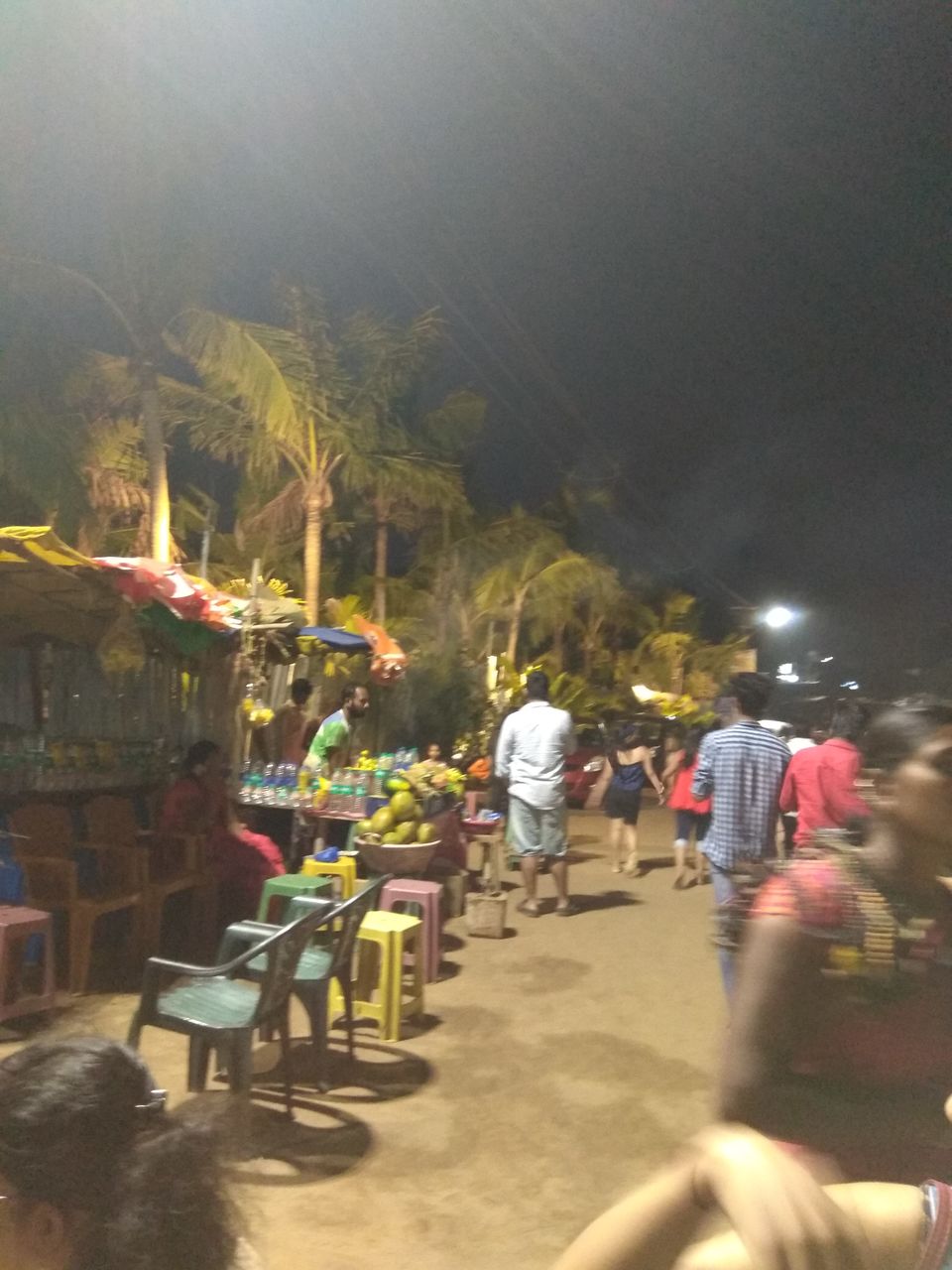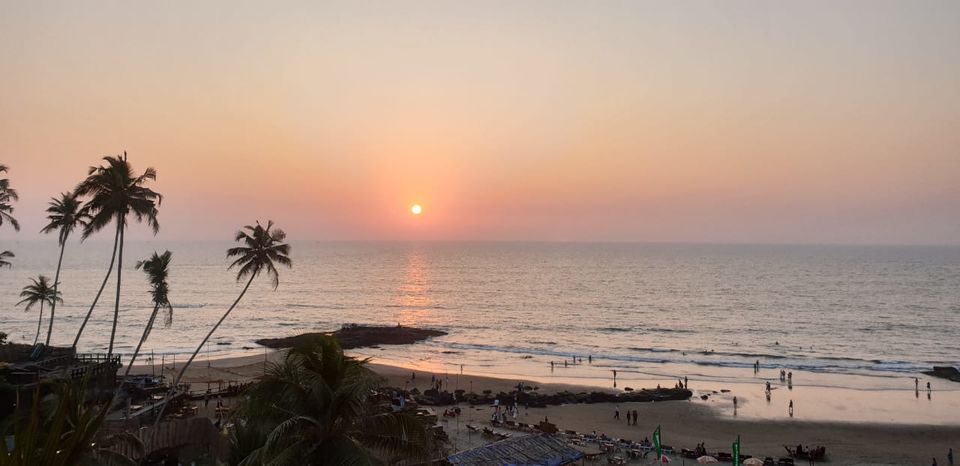 I have listed down few of the places which are a must visit if you really want to enjoy Goa, "thoda hatke" (in a different style)!!
I suggest, don't miss out on the shacks at Baga and Tito's lane or the pulsating nightlife with a chilled beverage and a pack of cards at Deltin Royale but carve out some time and explore many such places and caramelize yourself with the taste of sea food, that you can get nowhere else!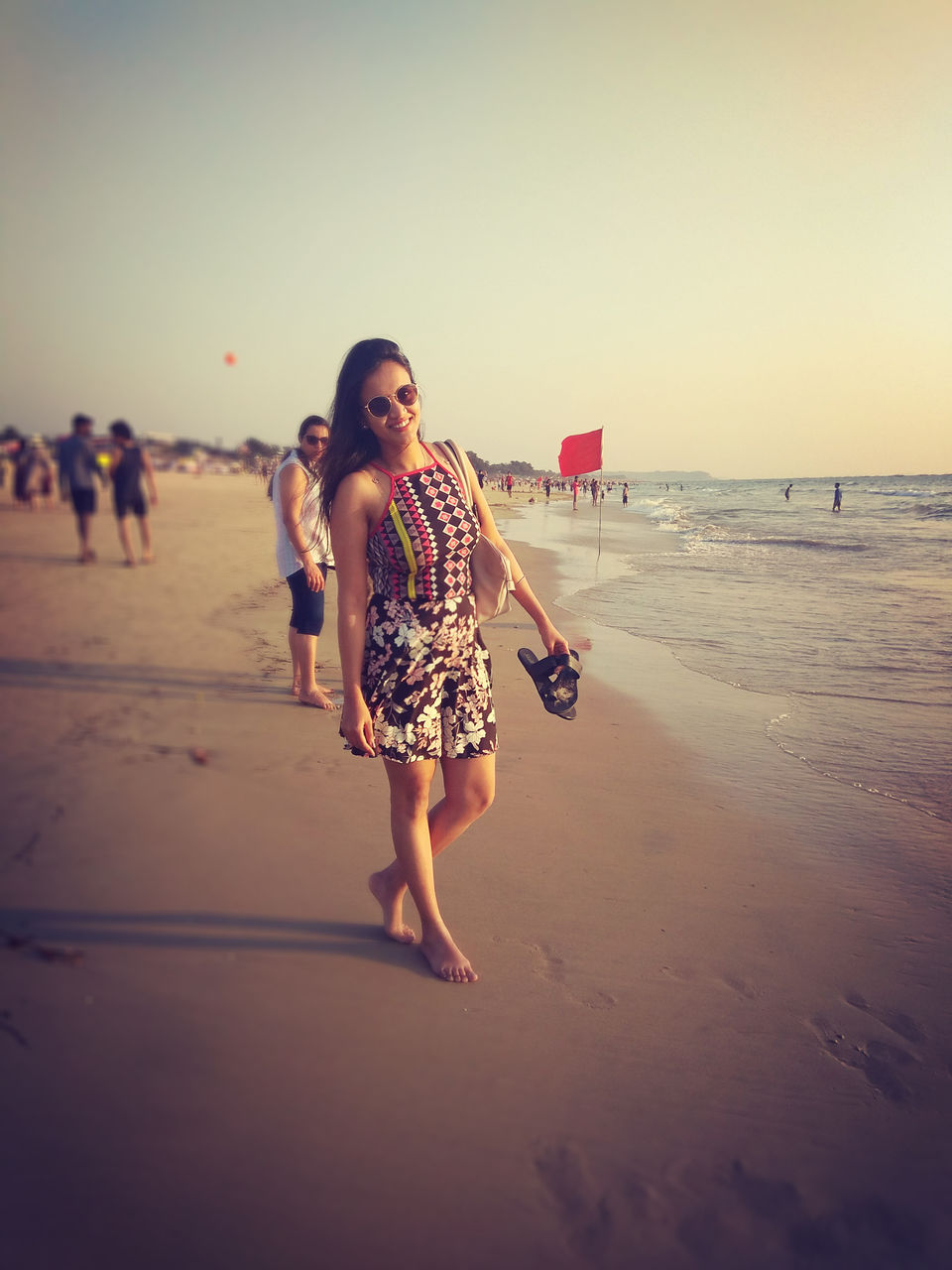 I'm sure that I have missed out on quite a few interesting places. Feel free to add your suggestions in the comments below. Would love to explore new places on my next visit.