Goa's ambience, aesthetics and gaiety makes it the best destination to vacay in India. The Holiday Capital of the country offers you amazingly delightful outdoor activities unlike any other place. But what if this outdoor exuberance could be equated with indoor opulence!
Come to Andores Resort and Spa, a world sheltered in the calm coconut groves of Goa, where lavishness finds a new meaning. Located next to Calangute Beach, this resort brings you face to face with Goa's beautiful landscapes and inimitable culture.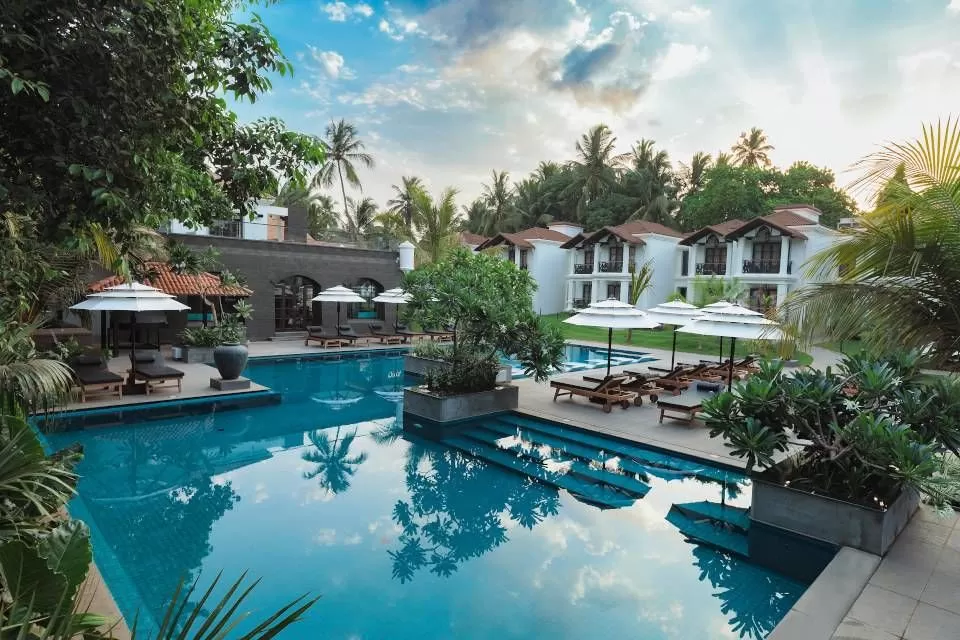 Ideal for
Andores Resort and Spa is ideal for couples and families who seek to steal an intimate time away from the world. If you're one to make eclectic choices then this resort is everything you could ask for.
About the property
Andores Resort and Spa, Calangute Goa provides a unique boutique experience with leisure and calmness at its very heart, combining international standards with Goan geniality and hospitality.
The resort has 25 spacious rooms which open to a balcony overlooking a turquoise pool and lush gardens. Be ready to get spoiled with the comfort of the resort's signature lavish bedding, first-class amenities and pillow library. The rooms come with a mini bar, complimentary WiFi, electronic safe and ironing facilities among other amenities.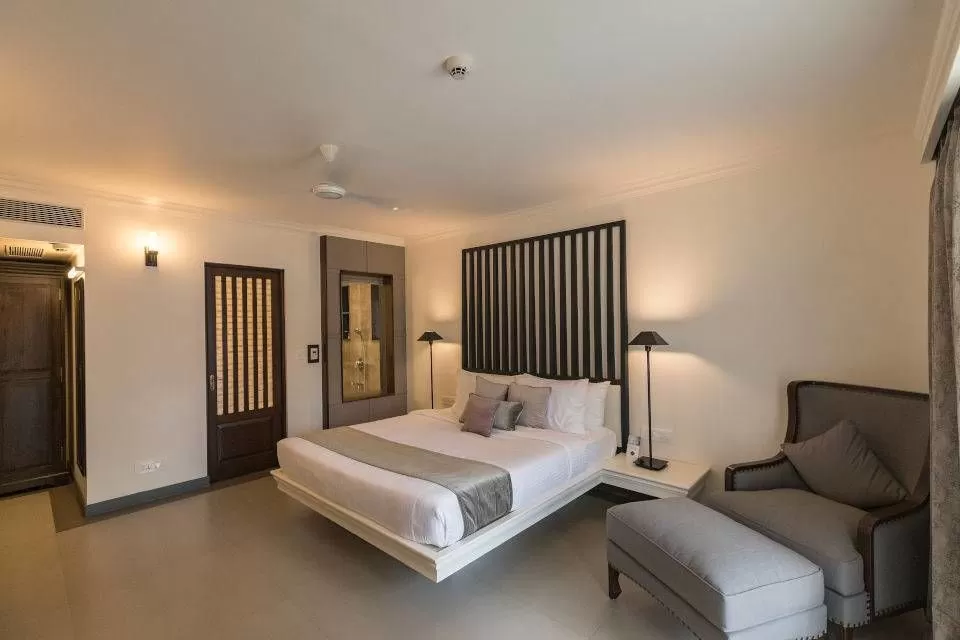 Facilities
The Kera Spa
At Kera Spa you can take morning and evening yoga sessions, apart from Ayurveda-inspired treatments that are meant to rejuvenate you.
The Gym
Fitness shouldn't take any vacation, and the gym at Andores resort ensures that you get all the equipment that you need for your work-out plan.
Swimming Pool
Take a dive, float or just chill by the expansive pool with sunken deck beds. A baby pool beside will take care of your toddlers too.
The Pop-up Store
Surprise and amuse yourself at the pop-up store that hosts exhibitions of photographers, painters and artisans.
The Lounge
The perfect place to host a private meet-up with your business counterparts, the lounge also accommodates a modern library and a business centre.
Food
Diva
Celebrity chef Ritu Dalmia's iconic restaurant Diva offers you authentic Italian cuisine with ingredients flowing in directly from Italy. The restaurant has an indoor terrace as well as an outdoor seating by the pool where you can sip select fine wines.
Cinnamon
Romance with the regional cuisine at Cinnamon which specialises in Goan delicacies. The restaurant brings the cosmopolitan Goan vibes to dining, making it a spicy affair.
Places around the property
Calangute Beach
The largest beach in North Goa is always buzzing with water sports and has an amazing night-life to offer.
Museum of Goa
The Museum of Goa puts on display the evolving culture of Goa, juxtaposing its past with the present. Hence, it is a place that should not be missed by people who love art, culture and history.
Fort Aguada
This 17th-Century fort is a popular Instagram spot and has seen a number of movie shootings.
How to get there
By air: Goa is connected by flights with all major airports of the country. You can easily hire a taxi from Dabolim airport to the resort.
By rail: The nearest rail-head to Calangute is Vasco Da Gama (40km), and the nearest major station is Margao (50 km). You can easily get taxis from these railway stations to your resort.
By road: If you are driving yourself to the resort, it is just a kilometre away from the Calangute beach.
Have you been to Andores Resort and Spa? Share your experience in the comments below.