Best known for its sun, sand and sea, for its lively and throbbing nightlife and beach parties that go all night long, Goa is the place to be. So, if you're looking for an unforgettable party weekend, read my guide to the newly opened nightclubs in Goa.
Put on your best bib and tucker, as I unveil the most happening nightclubs in the city that still have the old Portuguese charm!
If you are looking for a premium nightclub, OWL is the perfect spot to hit for a crazy night out with friends. Here, you can dance the night away or just spend few hours chilling with your close ones. With its scrumptious list of exotic dishes, this is a place that will not disappoint the foodie in you. After all, it's worth making the trip down to the OWL club for a big night out.
Cost: Rs 1,200 for two people (approx.)
Timings and location: 8.00 pm - 4.00 am; Owl Road, Shiroli Pulachi, Calangute, Goa 403519
Contact: 077 419 66677
Cohiba, Soho, Big Tap... and now, Favela Bar & Kitchen on the famous Baga-Calangute stretch! Giving a vintage feel to an extravagant space, it's not easy to miss out! If you are looking for engaging music to groove with, head to Favela for the retro tunes and spend a night out with friends. If live music is your jam Thursdays and Saturdays are the best.
Cost: Rs 1000 for two
Timings and location: 7.00 pm - 2.00 am; Near Baga Bridge, Calangute-Baga Road, Baga, Goa
Contact: +91 9822908761
Great for party animals and fun for music lovers, this place is well situated near Morjim Beach. Over the years, Sporting Heroes Club has gained its popularity among the youth who need a quick round of alcohol and pool! If you're looking for a karaoke night or live music, this is the ideal place for you.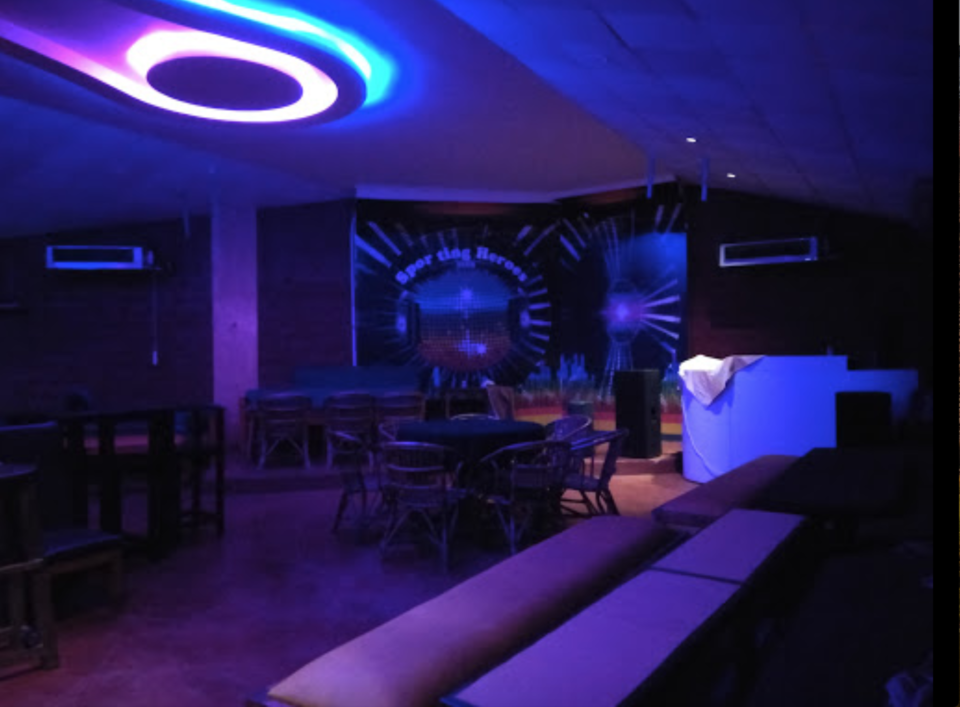 Cost: Rs 800 for two (approx.) with alcohol
Timings and location: 9.00 am – 1.00 am; Flea Market Road, Anjuna, Goa
Contact: +91 7719081908
Found something in Goa that others did not? Write about it here on Tripoto and earn yourself some Tripoto Credits.