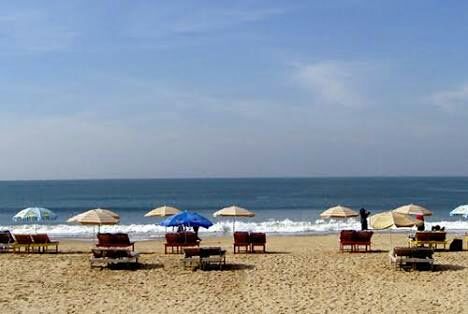 The general conception is that North Goa is for the budget traveller, whereas the South, with its resorts and relatively isolated beaches appeals to the luxury traveller. When my husband and I decided to go to Goa, we were caught in a bind as we were neither budget nor luxury travellers. After much soul searching, we decided to take a risk and headed to North Goa. The risk paid off and how ! We managed to tick all the boxes in our fun filled and relaxing holiday. So take a look at the following points to have a holiday as good as ours.
1.LOCATION:
We settled on Baga deck for our location primarily for the nearby restaurants. Also it's equidistant from both Baga and Calungate beaches and near the Arpora and Anjuna night markets, as well as near Club Cubana(Goa's No 1 Club).
2.ACCOMODATION:
We booked a cottage in Little India Beach cottages online and it turned out to be a real find.A long winding path through the property leads down to the beach in 2 mins.They have their own beach shack for your food and drinks and foot massages.
The best part:this little piece of oasis that we discovered was only 4500 bucks/night/cottage.
3.THE BEACH:
The beach was midway between Baga and Calungate beaches so had fewer tourists , mostly foreigners and was totally clean unlike the other beaches.Perfect for relaxing and having a few drinks without the crowds and the noise during the day time.We also walked along the beach to reach Baga and Calungate beaches so no extra transport expenses.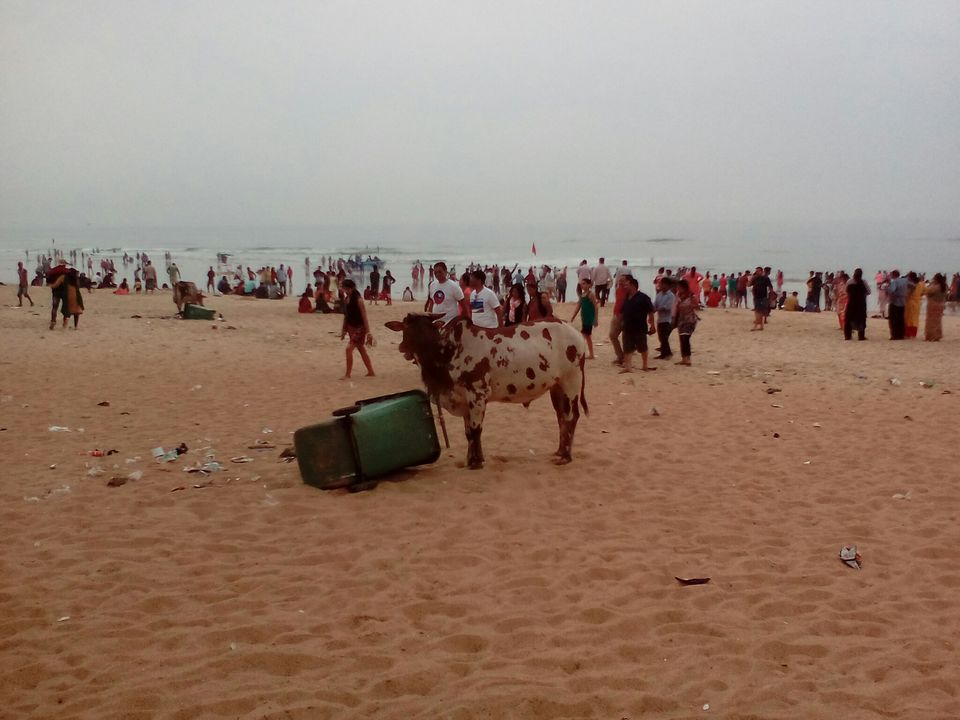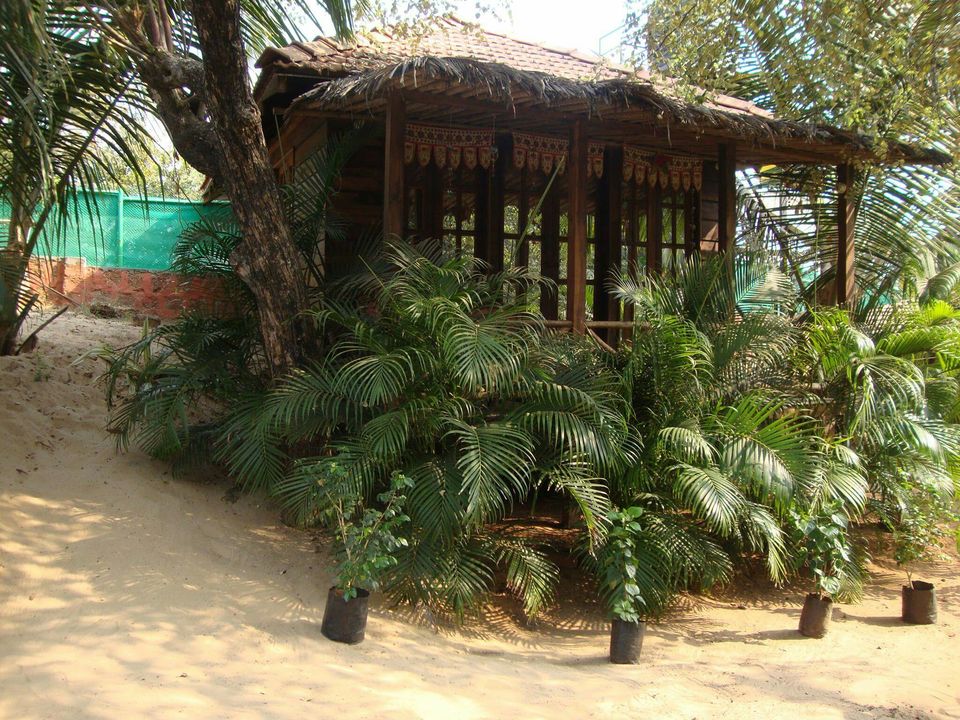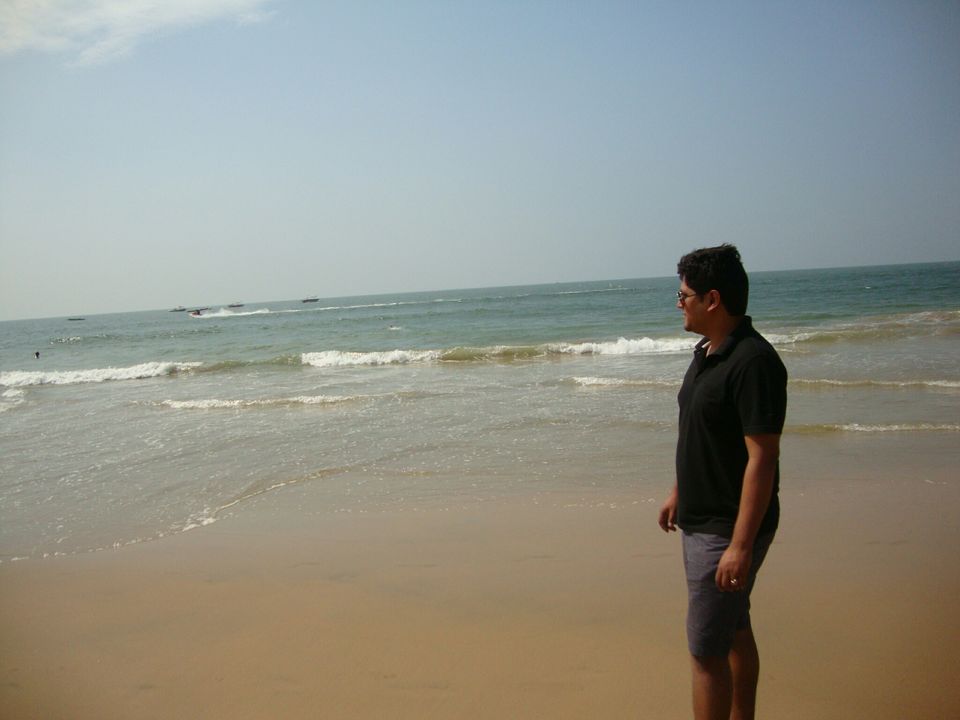 4. Food:
We are big foodies and gorge on seafood.At night a number of beach shacks used to come up and we would walk along the beach and choose whichever caught our fancy.The fun of sitting on the beach and eating some freshly barbequed sea food is amazing! Plus it's cheap..The max money we spent on these shacks was prob 1500 for 2 including drinks.
For those with more fancy tastes , check out the iconic Brittos on Baga Beach where you will probably have to wait for a table.A meal for 2 with drinks may set you back by 2500 bucks.The nearby St Anthony has a more fun n lively karoke with dancing and some cheap and tasty food.
Outside of the beaches, there is Fat Fish Restaurant, 10 mins from Baga deck which is again a must try for their food
And cocktails.A meal for 2 with drinks costs around 2000 bucks.
Then there is a Relish just outside Little India with their awesome Thai stir fried chicken.
A little Tibetan place in Calungate "the Tibetian Kitchen" with their awesome momos and pork ribs and stew.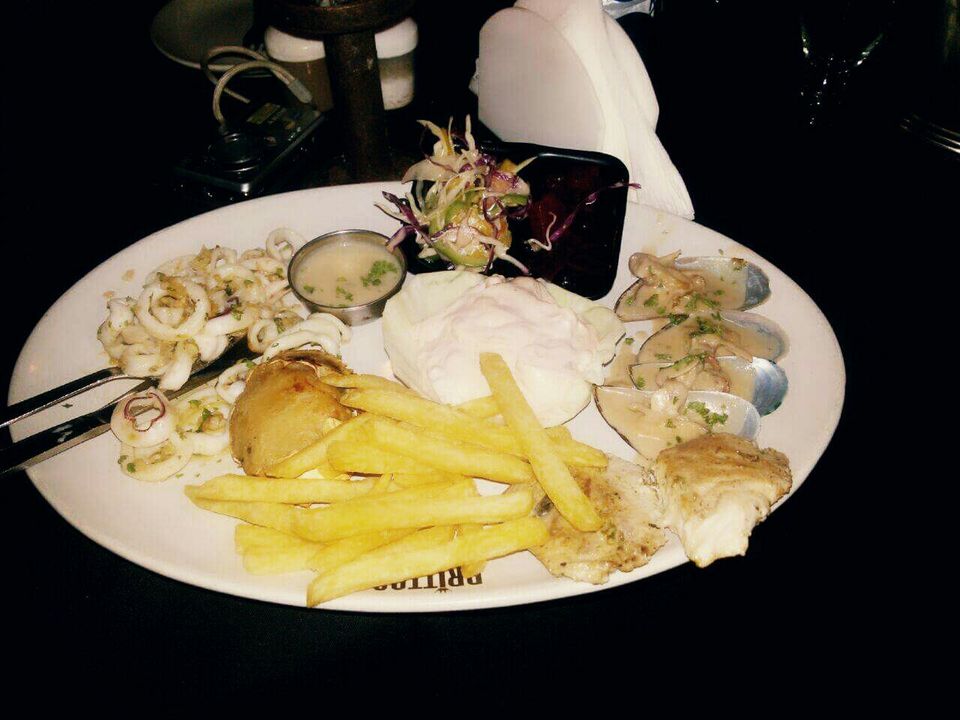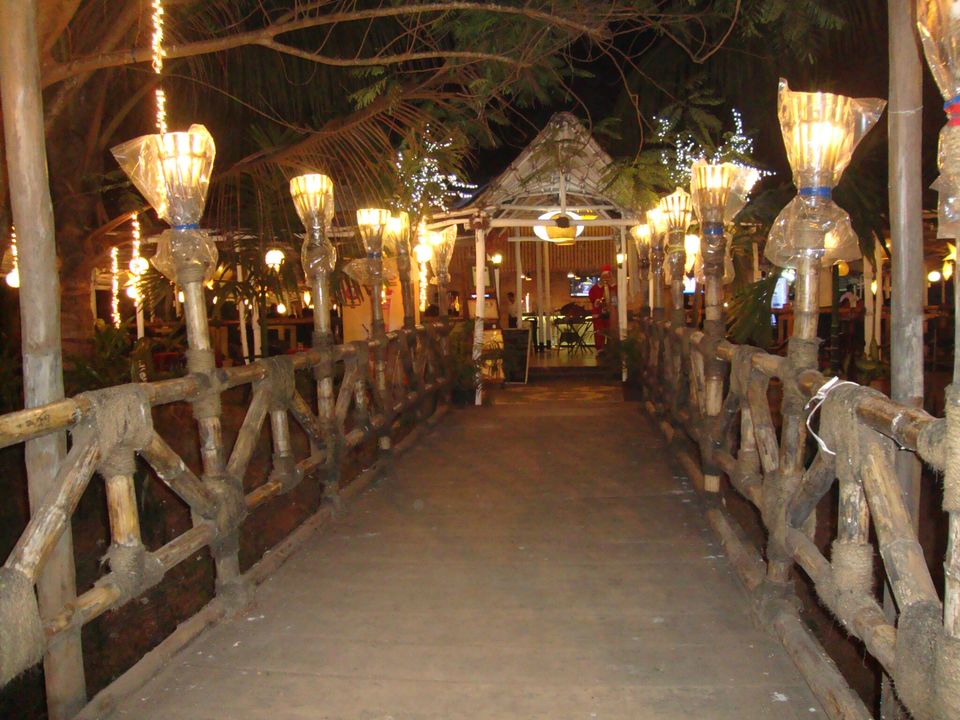 5. CULTURE:
Book a taxi or rent a scooty and spend a day sightseeing in Old Goa. For someone like me who had a "Convent Education" churches always had an attraction.And visiting the Basilica of Bom Jesus was right at the top of my list.And the architecture and the grandeur awed me.You will spot numerous other churches on your trip so stop by wherever u feel like.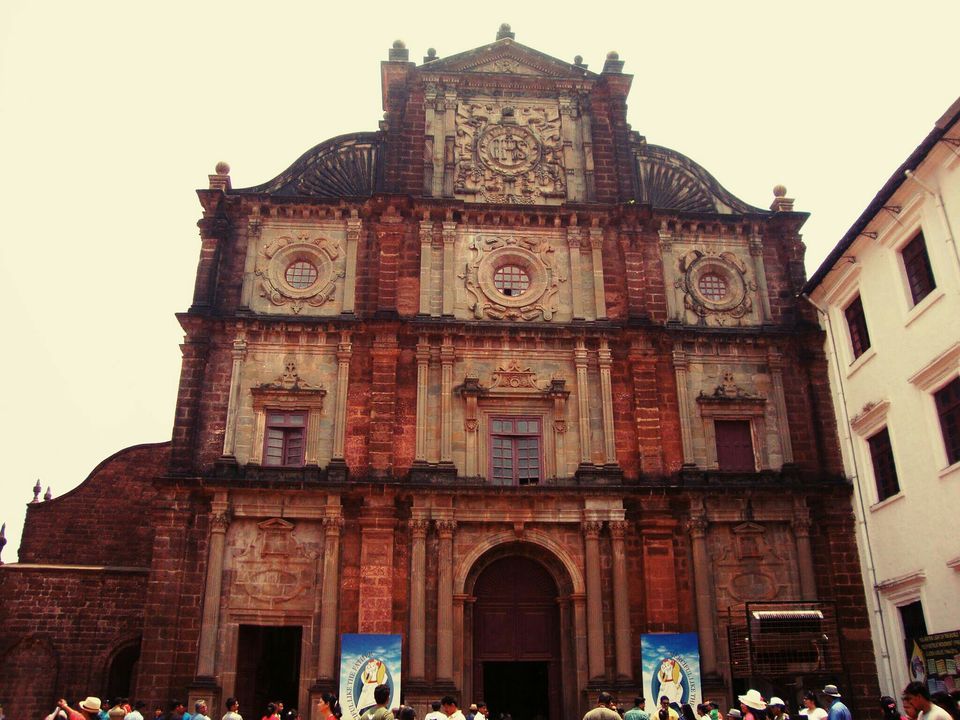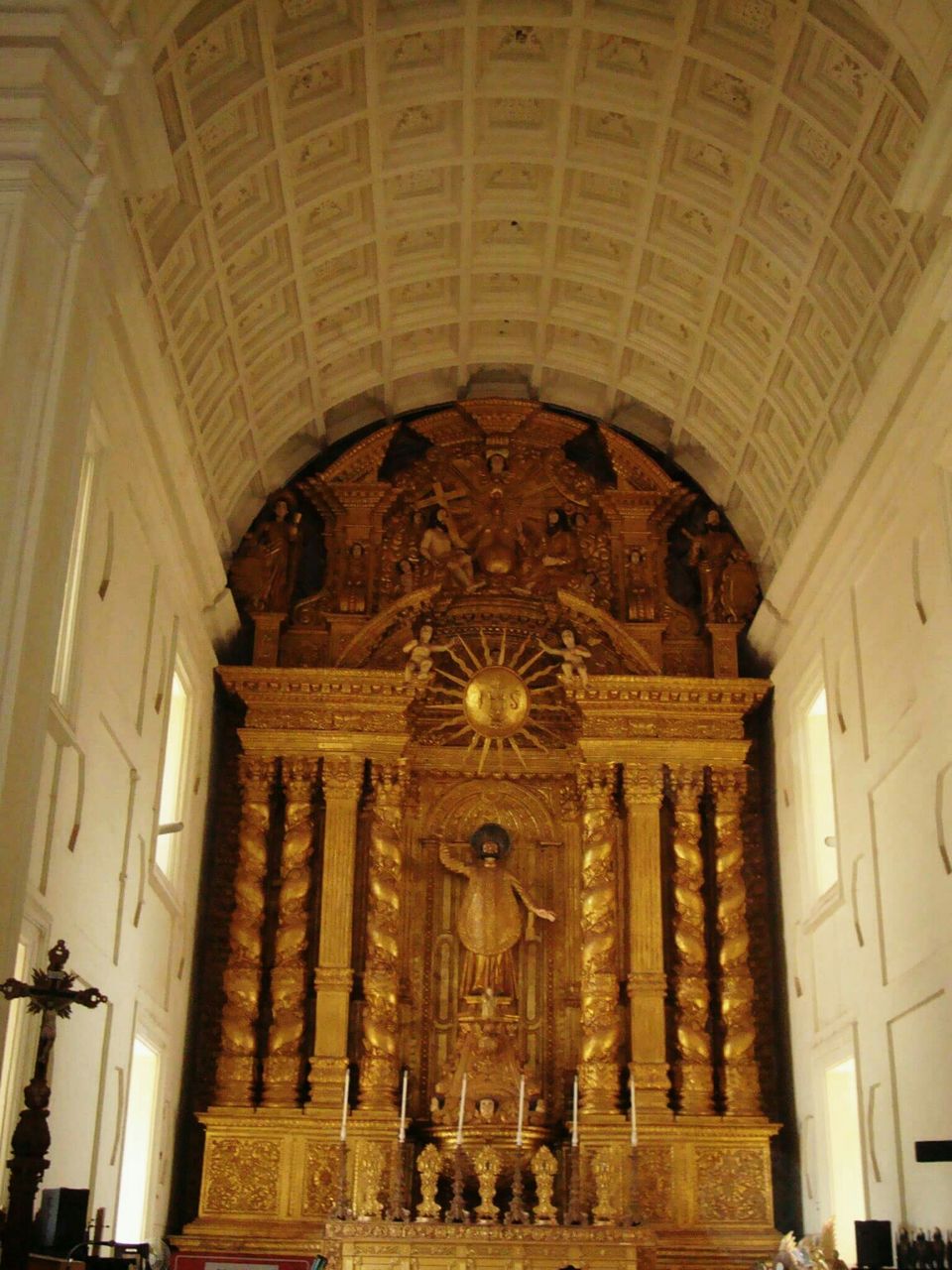 6.PARTYING:
For those of you who like their holidays to include a night of partying and clubbing, do check out Club Cubana.Located on top of a hill, the club is divided into 4 different seating areas all outdoors with an indoor dance floor.
Couple entry fees are 2000 bucks with unlimited drinks thereafter including vodka and whiskey.So sit and drink underneath the stars while looking down on the city or shake a leg inside !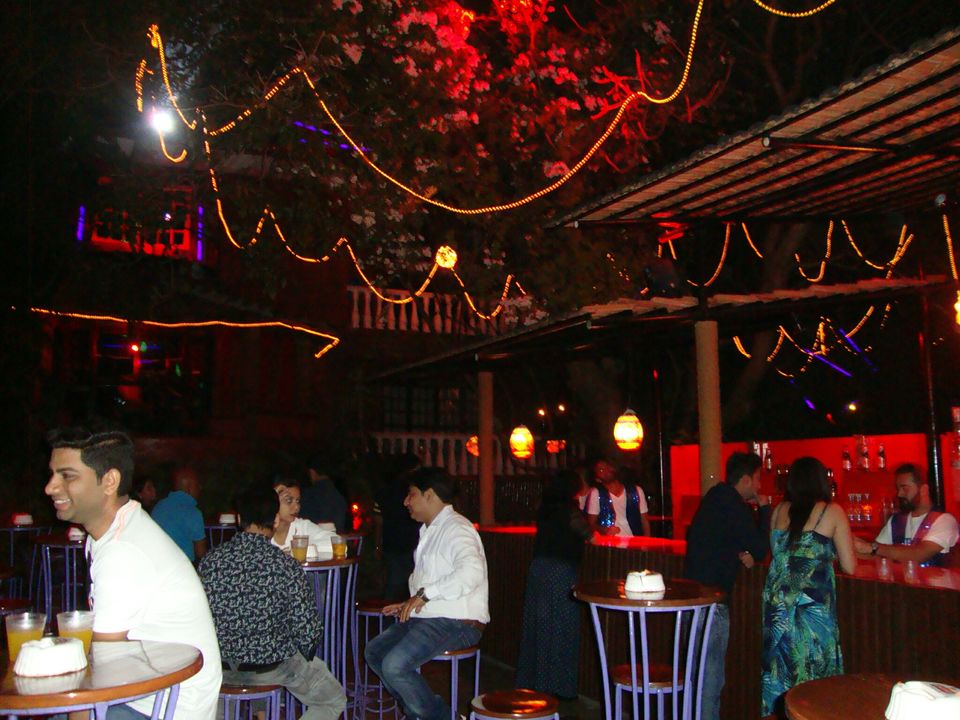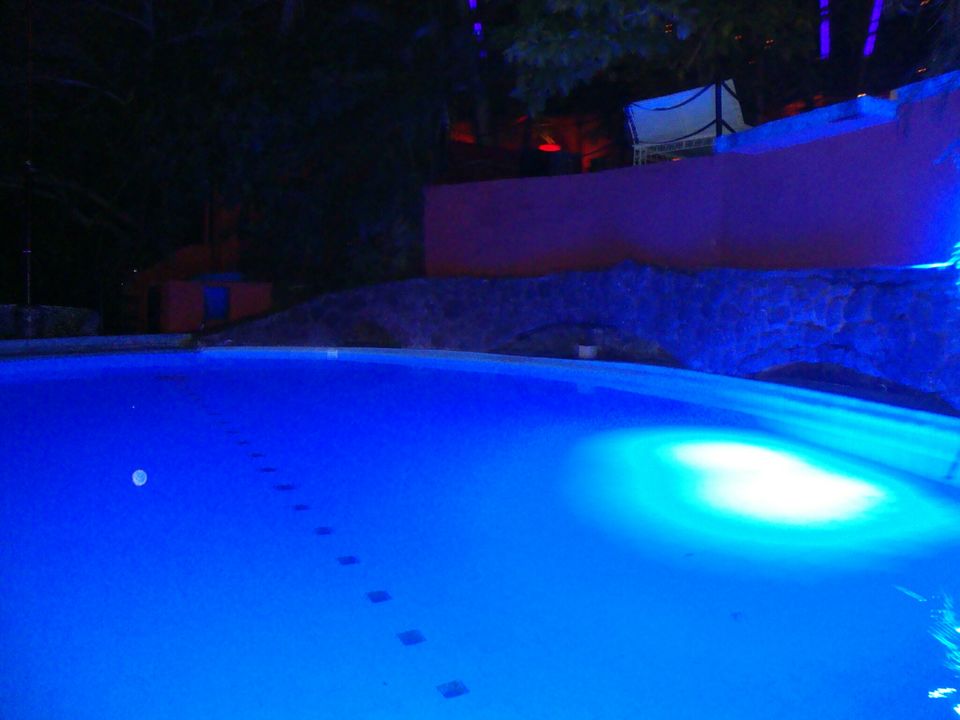 7. SHOPPING:
During the on season (Nov-Mar) the Arpora and Anjuna night markets spring up.We took a taxi to the Arpora night market which starts from 6 pm and Is open till midnight.The market is vibrant and colourful with innumerable stalls selling everything from clothes and spices to handicrafts.There are shops selling beer and cocktails in plastic glasses so chug a couple while exploring the stalls and bargain to your heart's content .And in the end have a slice of wood fire Pizza and satisfy those hunger cravings!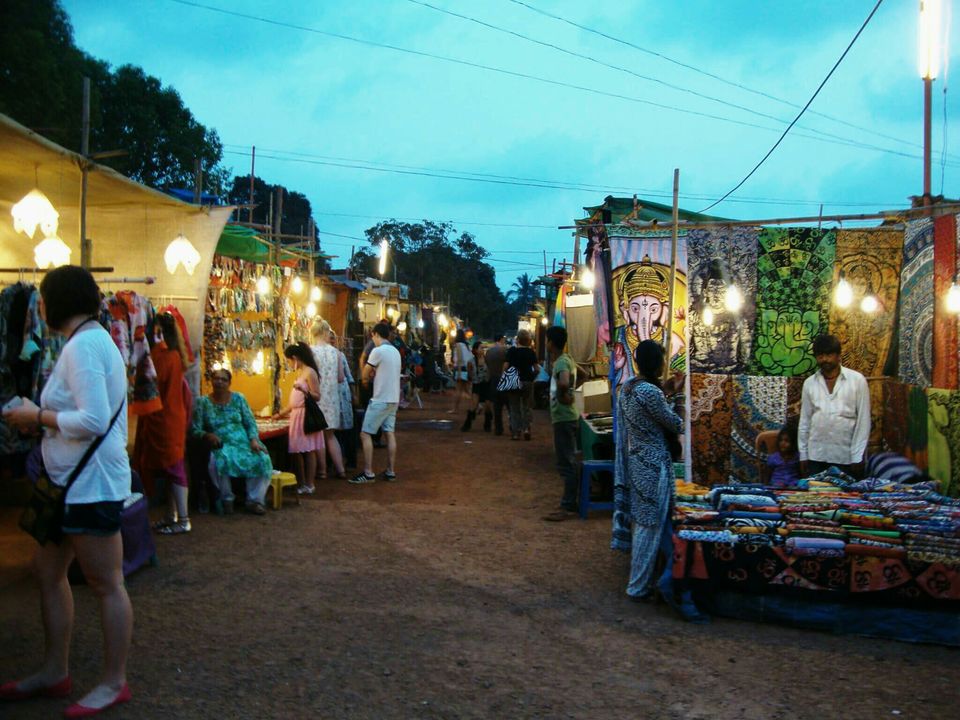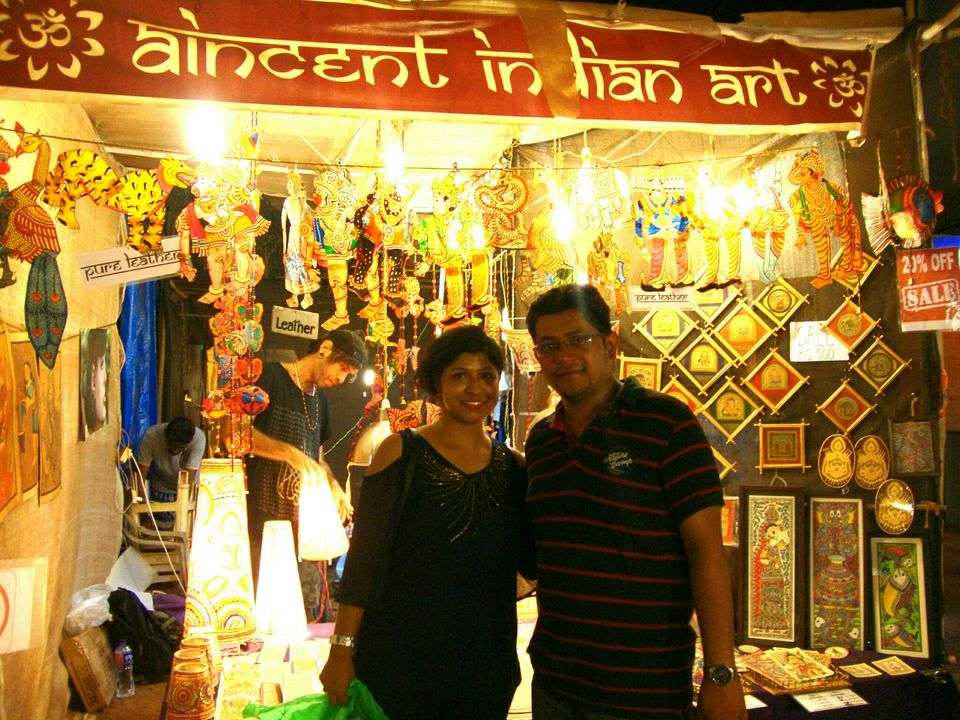 8. TRANSPORT:
Taxi to and from the airport and the hotel in baga deck were 1200 RS either way.
Taxi for day trip to old Goa churches 1600 RS.
Taxi for taking us to night market and bringing us back 1200 RS .
Taxi for dropping off to club Cubana 400.
Transport to Baga and Calungate beaches and all the lunch and dinner places: ZERO
As you can see, we spent some money on taxis as both of us don't know driving.However, for those who can rent a scooty it's a super cheap and convenient way to travel. Hardly 200 rs rent / day with 50 bucks petrol thrown in.
Location of our beach and cottage ensured we didn't spend any money on local transportation to lunch and dinner places.
So as you can see we managed to do everything fun. We ate out twice a day,drank to our heart's content, visited nice restaurants, shopped , clubbed , visited churches and relaxed on the beach .All this without spending a bomb or compromising on our enjoyment.
Hope this article helps you all plan your trip.
Happy Holidays!