Goa is just not fun!
I am sure there are like gazillion multiple blogs on Goa-things to do,10 things to do, where to eat, where to roam , where to gamble and stuff.
THIS BLOG IS NO DIFFERENT.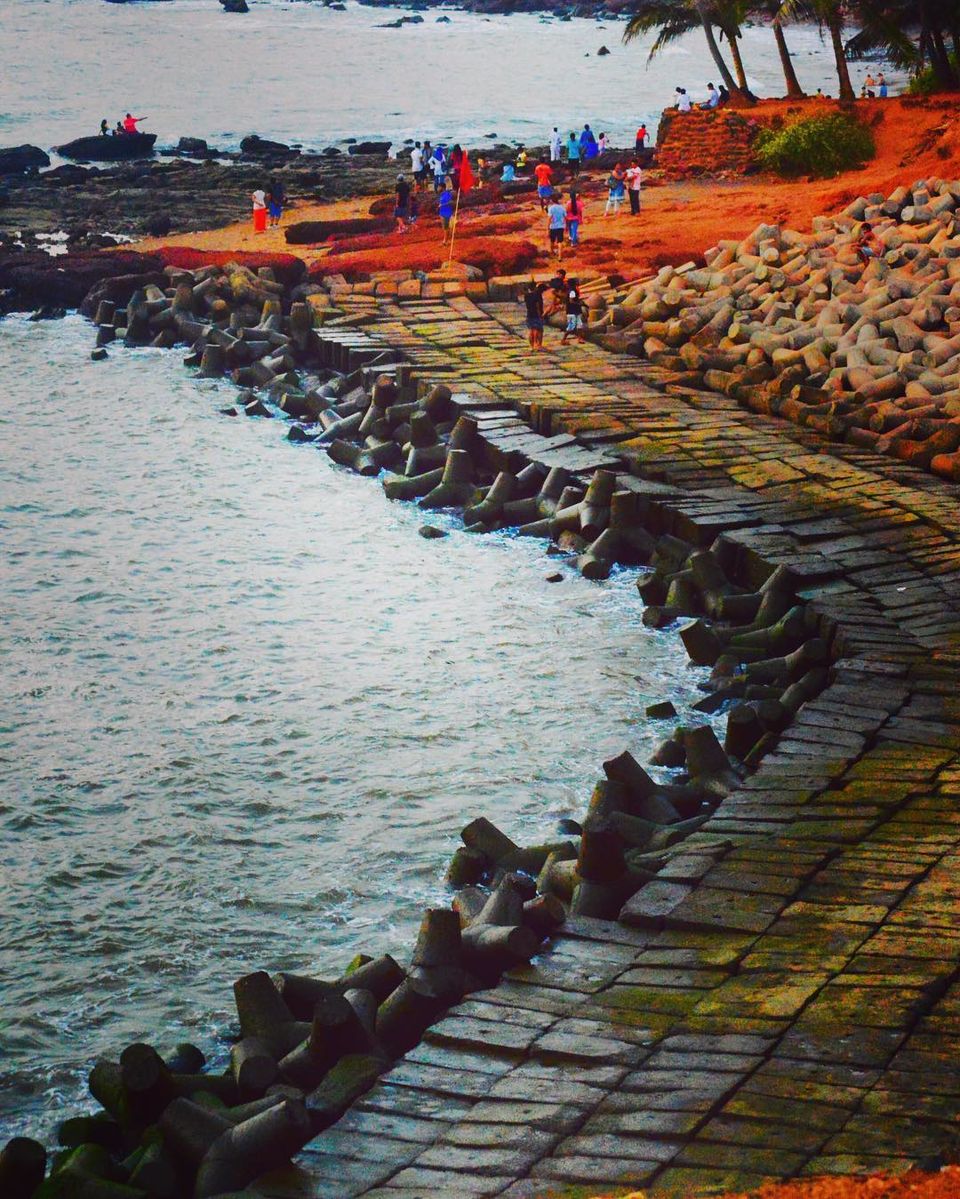 In this blog I have curated few extra-not-so ordinary Goa things in absolute different tangents,I went to this beach paradise with no list of exploration in my head.I feel and always planned to be as localised as I can ,as average as I can be and as less wrapped as I can feel it.
So these are my sluggish pickups from Goa, though there must be better exploration ideas exist in the virtual world but hey, hear me out first!
A random walk on the beach
(Off course not in this attire though~)

Goa is unique when explored walking.Walk any beach you can discover, take any inside lane and you will end up discovering a beach pave.North Goa is especially known for the crowded loud beaches and South, on the other hand is more calm and makes you surrender.
Try the magic, if you haven't already.
Yoga on the beach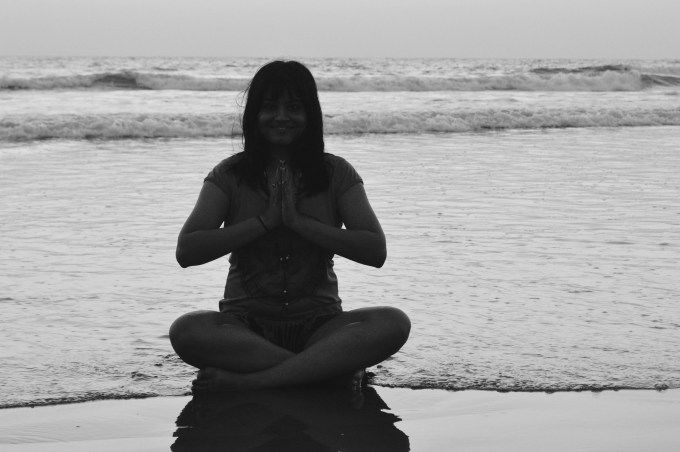 So I went to this beach called ashwem, near panjim. This beach is surrounded by something called serenity.You will suddenly have an overflow of positive emotions, perceptive changes and agony will no longer in your emotion list.
Though you can sense a funny yet loud smile in this picture and from inside I am calmer then I ever was and full of emotions.I usually realise the wonders of nature and life while I am on the surface edge (not sure about the mumbai ones)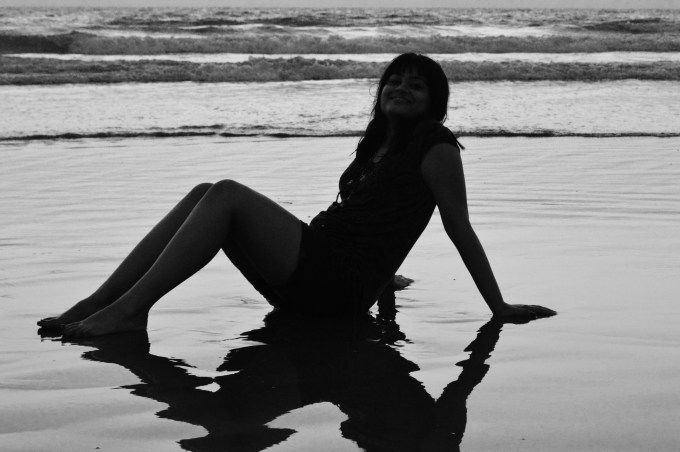 I harmonise with frequency - the ones which sound of waves carries.
Appreciate the beauty, and breathe!
Mornings on the beach ,takes me to the last and foremost crucial need analysis done by Maslow. I try self mentoring ,indulge in me -talk and try to paint some bigger pictures.These are happy and must take pictures on the beaches of Goa.
Thats when sun is setting gradually but slowly .Those orange ray of hope on that never-ending, wide, fearless water is a natural soul relaxer (if thats even a word)
Yum in my Tum!
Its when I suddenly craved for desert in the sea.
The curious in me -asked google and few humans around -which to my utter surprise felt good and connecting (the social in me)
La Plage - was that one shack and cafe for all the romance breeders and hopeless sweet indulgent visitors .
Shack was neatly maintained with ease on aesthetics, including some super hot keepers (here and there)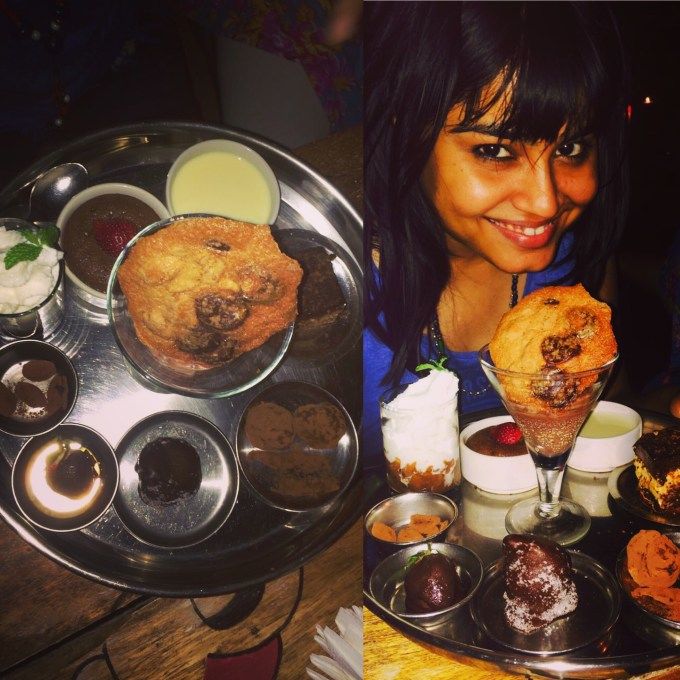 The soft jazz in the background , candles around the corner and drool worthy food makes it more admirable .It was heavenly when the soft jazz in the background synchronise with wave sound . Thats when musical master piece gets created.
I ,went for their not-so-famous Chocolate Platter. It includes a varied variety of chocolates with specifications like cream.Read that delight on my face ,will you please?
Not Just Beach!
Goa ,known for its beaches also has some vivid flora and fauna spread across acres .One such thing is tropical plantation near Ponda.
Its 1.30 -2 hour journey from north goa- candolim to be specific.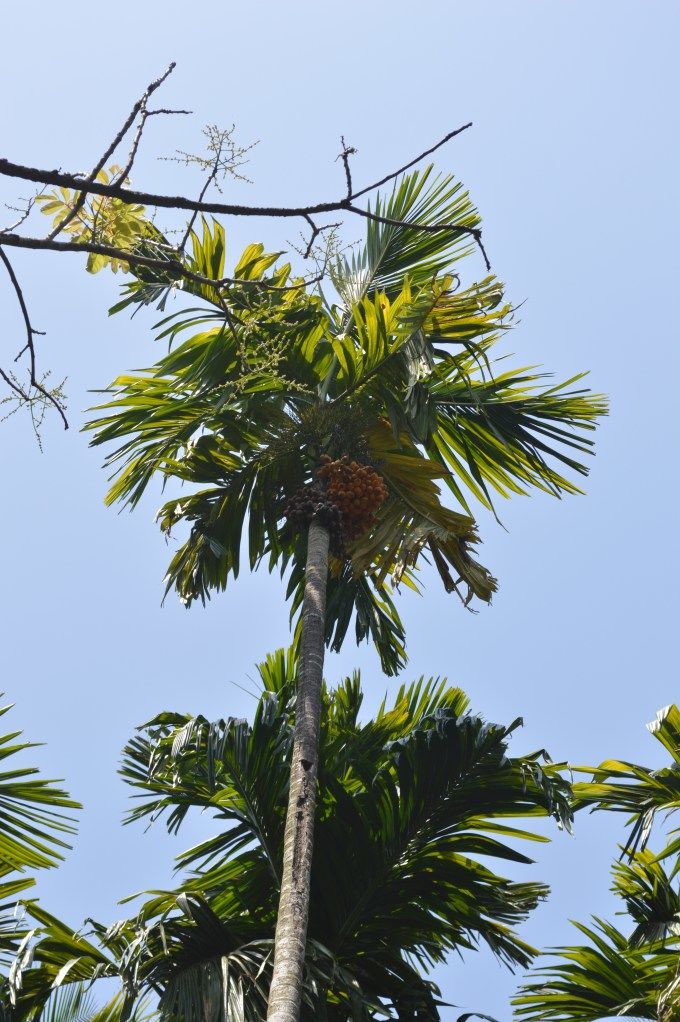 But the extra ordinary lanes, the picturesque background ,the natural funnel lanes as you proceed above the sea level, will create a static ogling force on you.I must appreciate the driver's patience as I was asking him to stop wherever my eye got stuck and my heart skipped a beat.
This place is near to this village Ponda and is in remotely located area.Spice plantation was my first visit ever where I enjoyed typical homely food after the 45 minutes of plantation tour with one happy- go- lucky tour guide.
Cashew Plantation,Its just a one fruit with one cashew in it (Hard work)
Imagine the kind of plucking required for feni (authentic and local alcoholic drink) processing.The process of plucking is done by young and amazing female workers who pursue their livelihood in and around mountain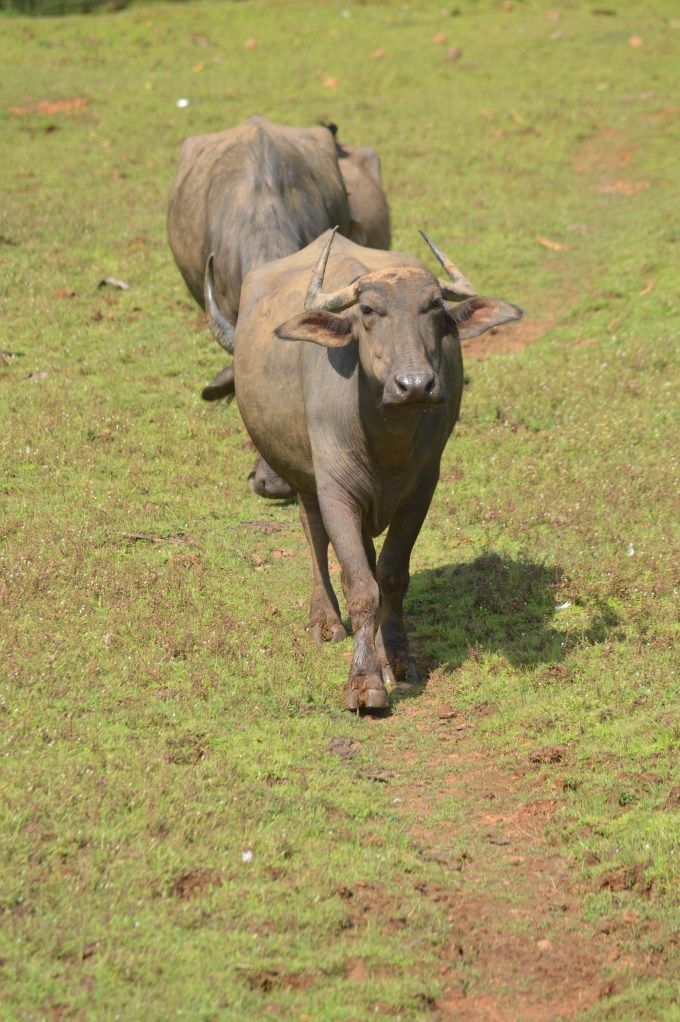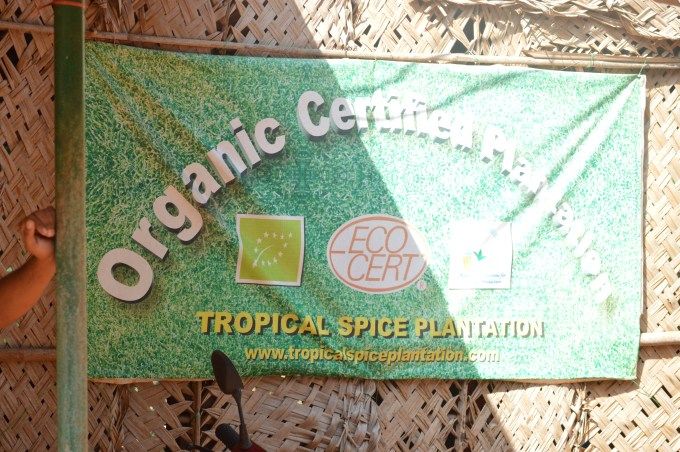 This was the bamboo bridge which leads you to the plantation- ignoring the huge scenic algae and jive
Shop Shop Shop
Shopping in Goa can easily be done and found.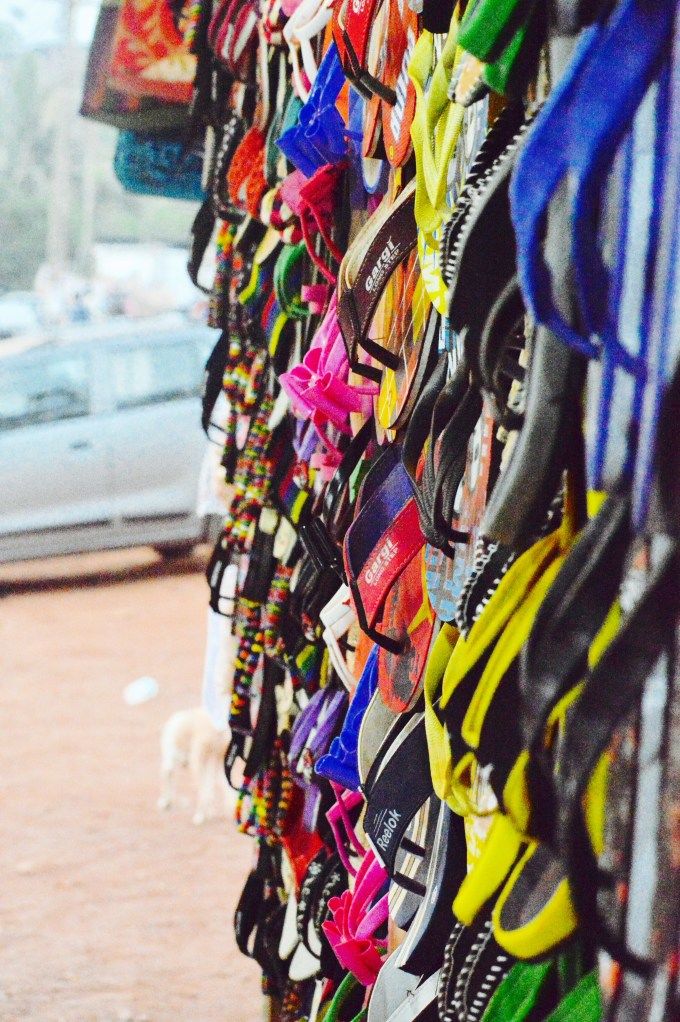 Even the steepest of the lanes will have a cute colourful pop of the shop with tropical assortment.
However, Anjuna is the best place to get some junk ,casual slip ons ,handcrafted bags and loads of floral maxi wraps.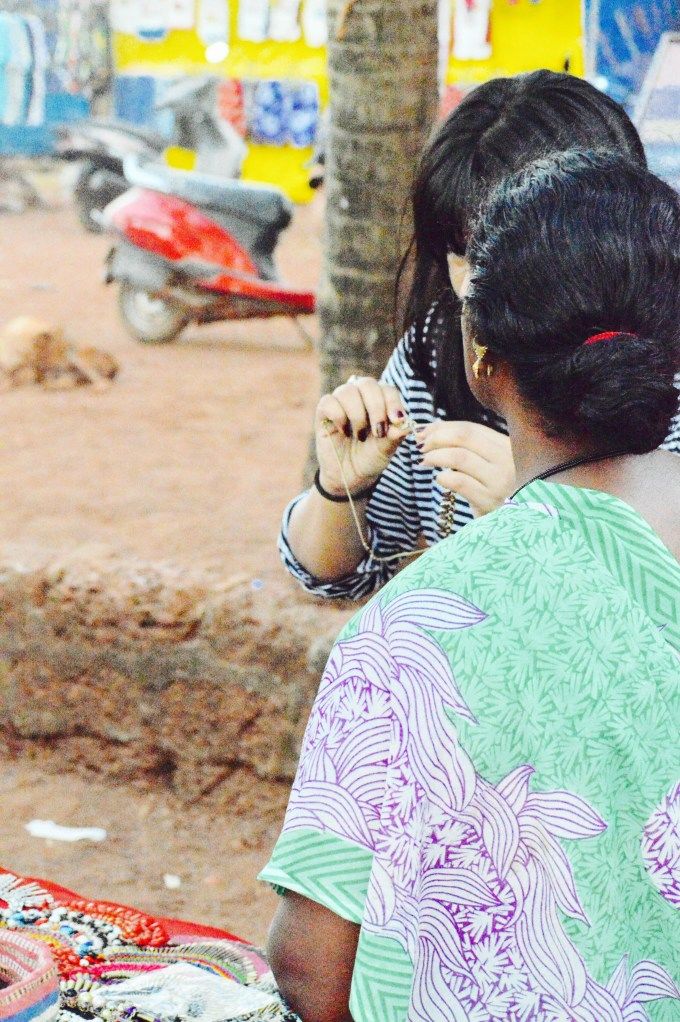 Saturday night market is what I missed- unintentionally though.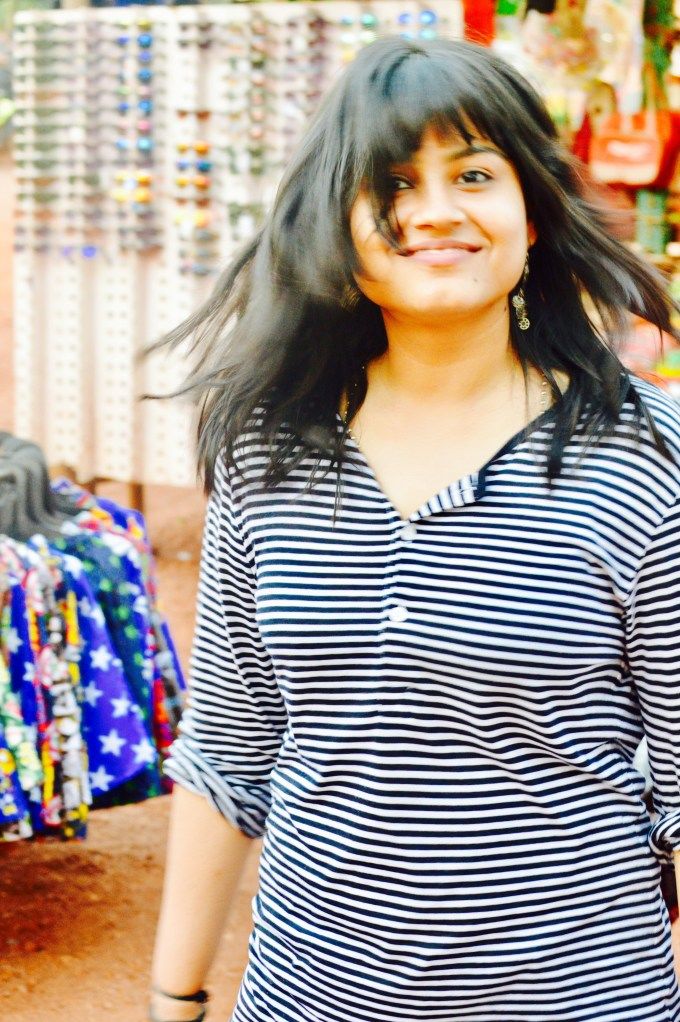 Bargaining is must -but hey not much !
Not so night things
Night life is quite popular a word these days ,which is worth checking out in Goa.

I am not a night person - like my heart ,mind and eyes craves my pillow as the night proceeds.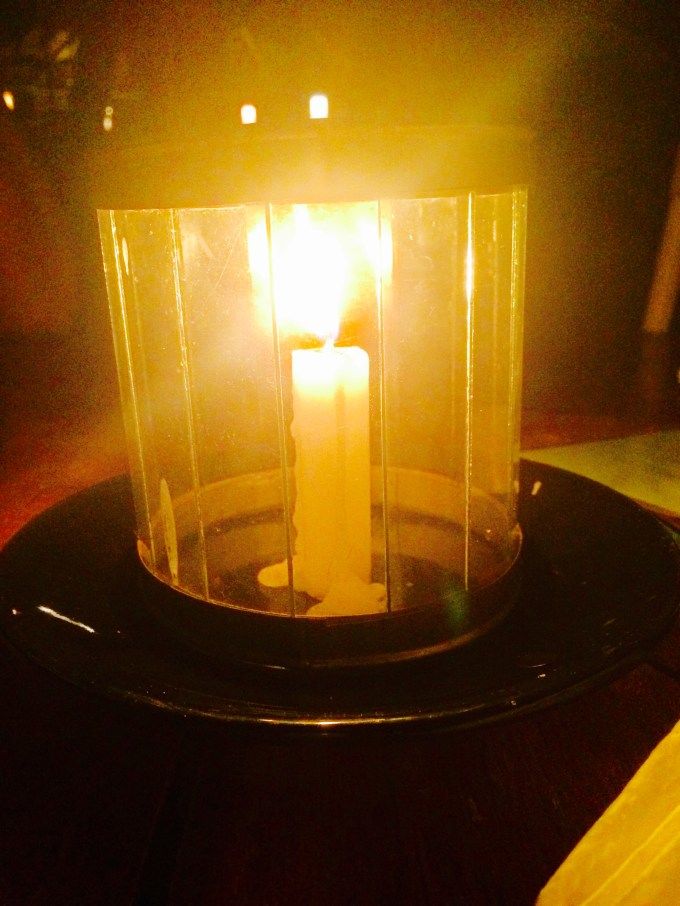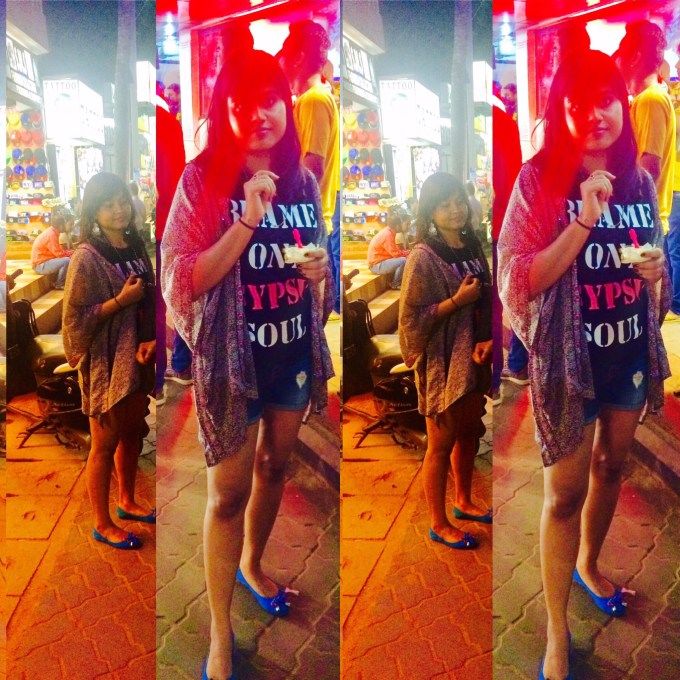 My favourite is still that Tito's lane near baga and always will be.Its stuffed with people from various geographies , cluttered with unique shops, boutique and lots and lots of eateries and bars.
Try not-so-night things, getting boozed is fun and imperative in Goa -but try not to one day and enjoy the other fancy fable around in the streets.
Did I mention the amazing ice cream parlours opened 24/7.
Cafes like Cafe inn,Cafe chocolatti, Tito's cafe are one of the few I would like to suggest.
If you are a vegetarian do try some Navratna pure veg, Shree sagar ,Rasoi the kitchen,German bakery, Ruchis, Shri Krishna(my all time fav). Food and price, both are absolutely related in these hotels .Good food with great price :)
This blog is one such informative blogs which also tries to give you a perspective.You can't have enough of Goa, no matter how many times you have seen or wandered onto those lanes.
Lastly,Photography!
Either you click or can be a muse-but do capture as much as you can.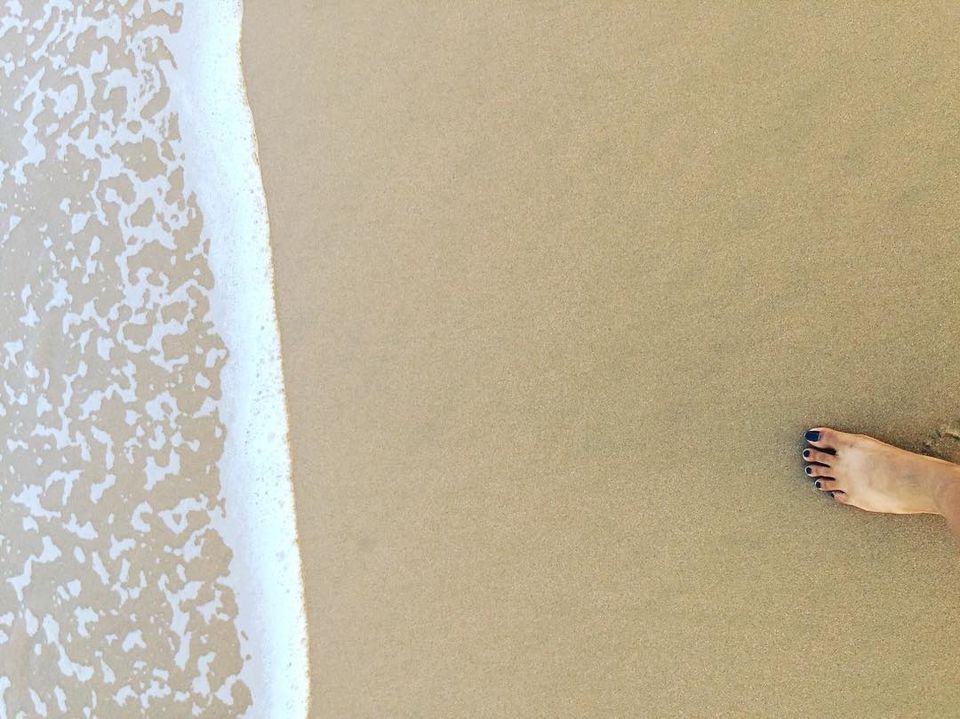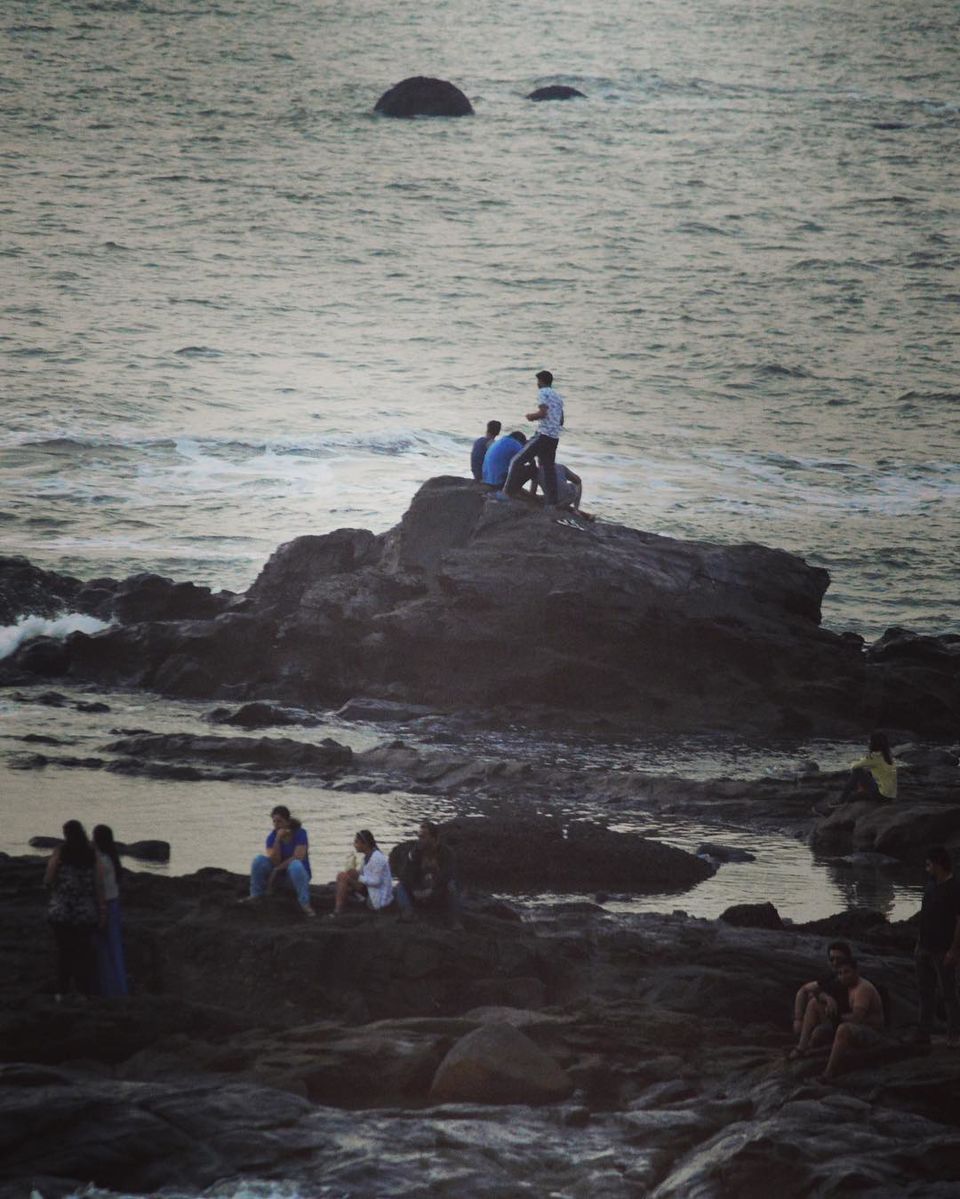 I wore this long checks shirt along with veromoda denim shorts followed by this gorgeous fabindia scarf, and also the smile.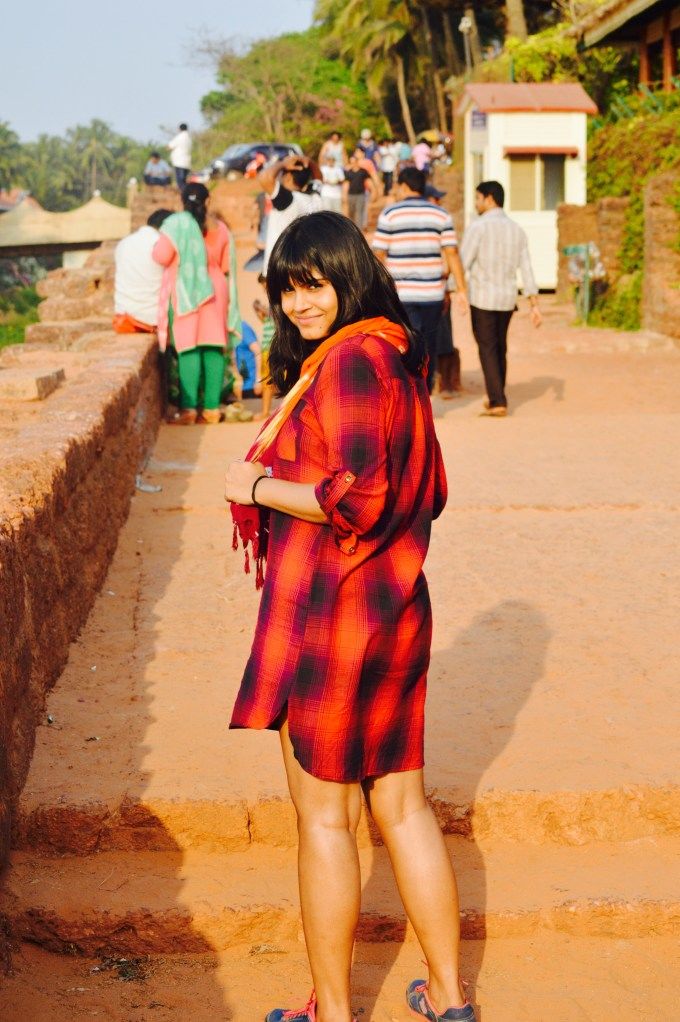 Take your Nikon,Canon along and let them capture the magic.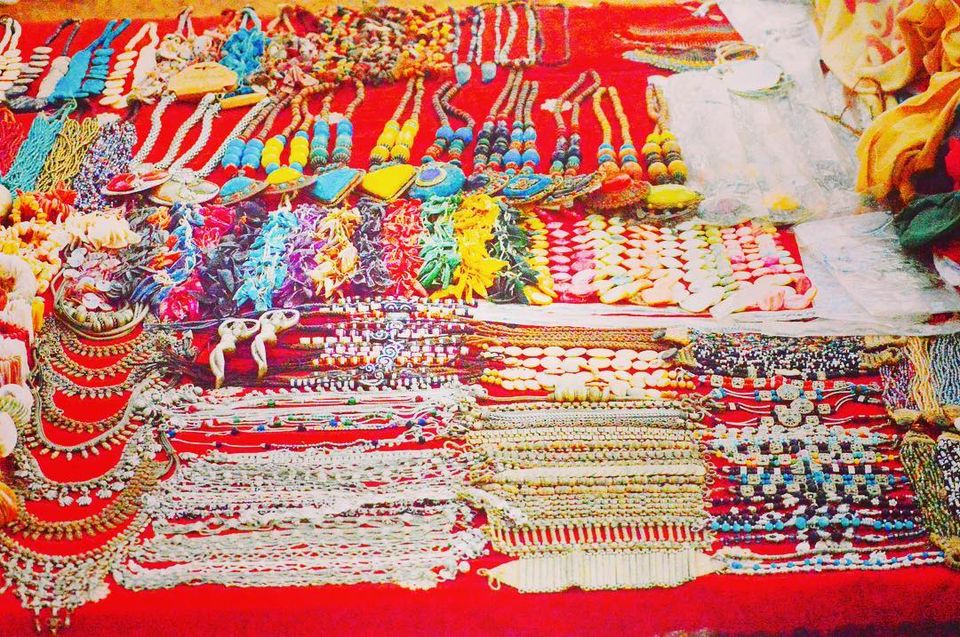 Observe while we all can- being local and act like one is all it takes
Happy Goaing!