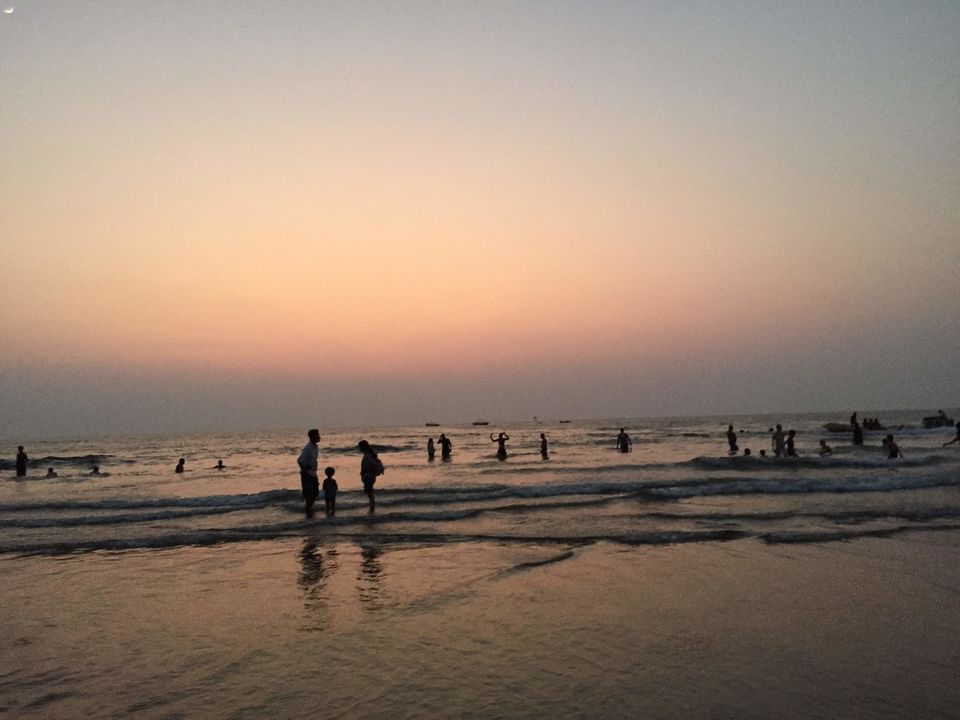 The word Goa refers to the smallest Indian State, but it holds different meanings for different individuals. For some Goa means solace in the pristine beaches, while for others it's the soothing sensation of churches of Old Goa, or the laid back streets and villages or dance and fun filled nightlife. Goa offers something for everyone, one for each age group/type of people. Beaches are my calling. Some of the best beaches of the world are here in Goa. Realising their importance to the economy the government has kept pace maintaining these and adding beautiful facilities around: Clean and beautiful changing rooms, toilets, parking spaces and food options. 6 of the best north Goa beaches are Candolim, Calangute, Baga, Anjuna, Vagator and Dona Paula. All these have water sports options and yet each one is a unique experience.
Dona Paula is for the lovers, to feel romance in the air with the stories of love of Dona Paula and get to the top of the cliff to watch the confluence of Mandovi and the Zuari rivers in the Arabian Sea. Candolim is that one beach that makes me go again again. Clean sandy beach with clear water, moderate sea waves splashing, cool beach huts and those beautiful umbrellas offer a wonderful experience. The best part of my journey was the amazing sea breeze I felt while I was parasailing. This parasailing experience was just better than any international experience. The boat took us far in the sea and then set the parasail, I was flying. The views were so mesmerising and then a dip in the ocean and flying again. It's a once in a lifetime experience.
Anjuna and Vagator are also very beautiful and clean beaches. Vagator has the 'Dil Chahta Hai' fort on a cliff just on the side of beach, a hectic trek though. Anjuna and Vagator offer beautiful sunset views. At Anjuna, there are many beach side restaurants which would light up at night and offer food & drinks while you are busy dipping your feet in water and enjoying the cool breeze. Vagator has a rocky terrain and once you walk away from the beach there is a market on the road and some nice food joints. Anjuna is a good place for water sports like Jet skiing and Banana boat ride.
Calangute and Baga are actually extensions of each other. Only 2 kms apart they are flocked by tourists, especially in the peak season. If you don't like too much crowd, they can be missed. These two are popular for having each and every water sport in Goa and loads of shopping. Lined with beach side restaurants these looks amazing at night when tables are lighted with candles and music spreads. It's a romantic sight. You can shop for hours at the markets on the road leading to the beach. I am wanderer who can never be done with Goa, visited 5 times already and more visits to go because each time I want to travel to an Indian destination, somehow Goa tops the chart.