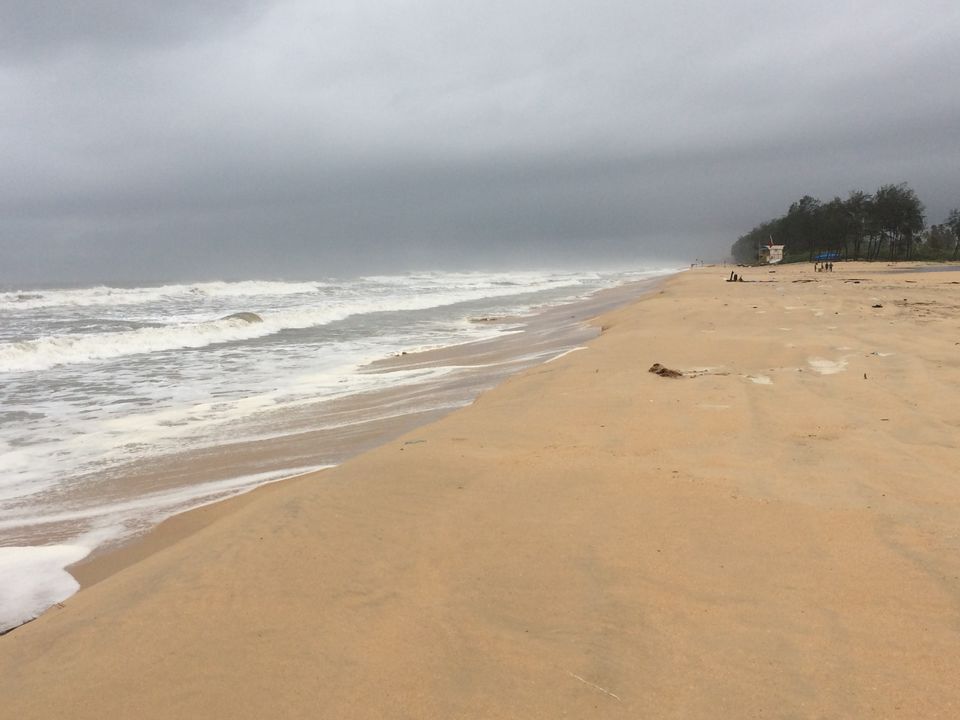 Hey so this was the trip which got successful after lots and lots of planning and plotting. After completing the bachelors in Architecture, a trip was must for relieving our minds. So here it was.....GOA !! It was supposed to be in a fixed budget so it was planned accordingly. The trip was of 5 days. 3 days in North Goa while the other 2 days in South Goa. Here it Starts. After Reaching Madgao we headed to Calangute where we had our stay. We rented a flat over there. As soon as we reached we went to the beach.Came back got ready and headed to explore the Architecture. Our trip was both an Architectural trip and a fun trip. We would visit Architectural places in the afternoon whereas the fun part in the evening. First we visited Houses of Goa. It is a unique museum by reputed architect Gerard da Cunha, where it takes us back to the traditional goan architecture and enlighten us by the traditional style. We also visited a school which was near by the museum designed by the same Architect. A school which served the children in their own Goan style.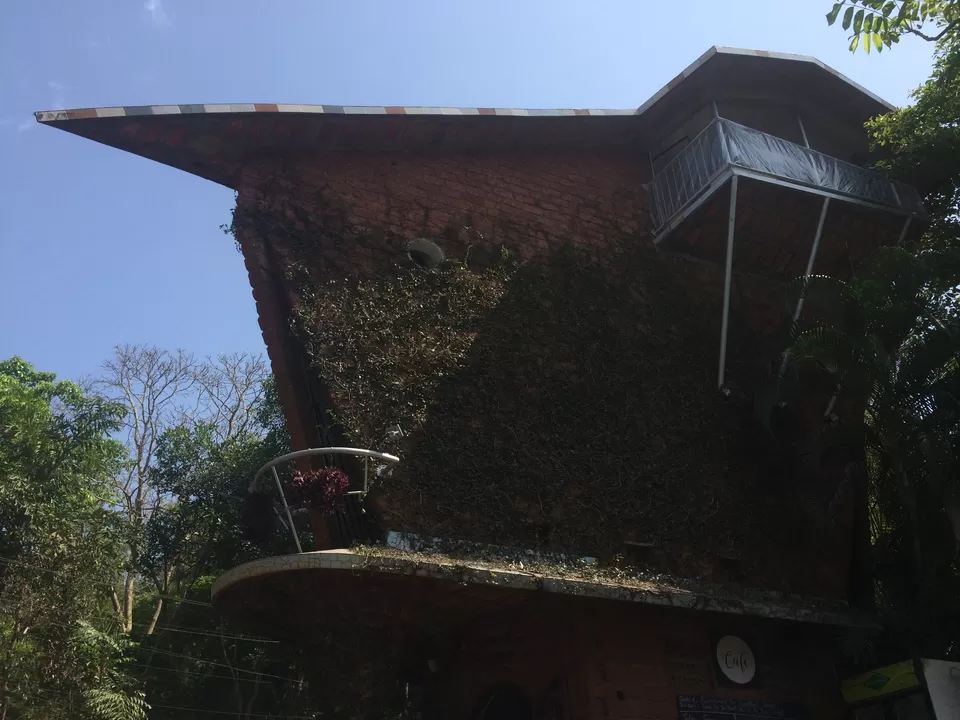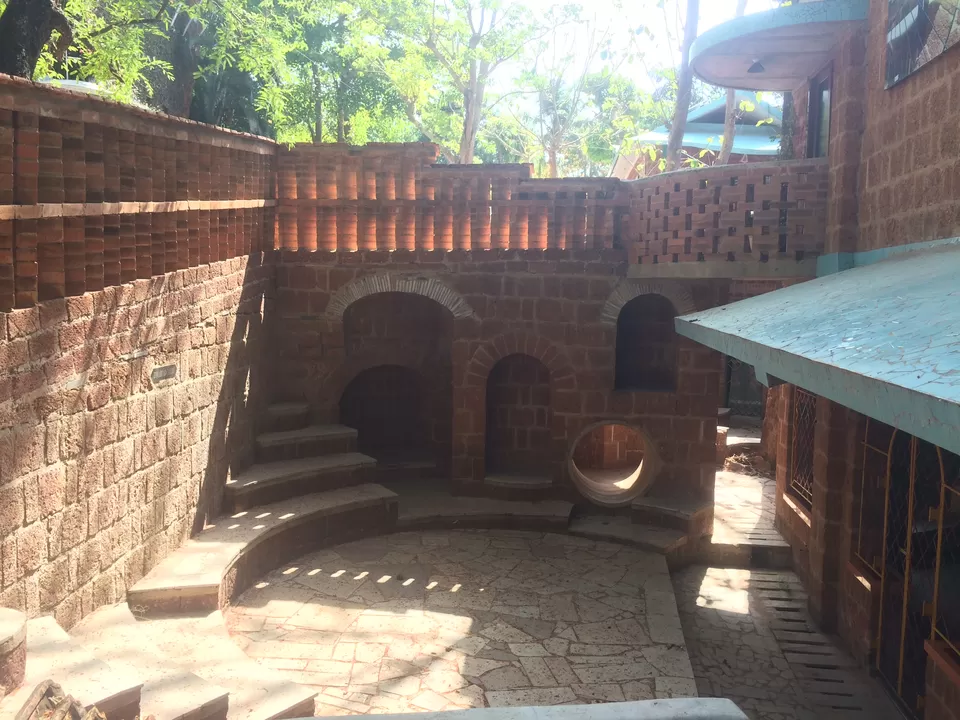 Now it was still 4:00 Pm. So we decided to visit Fort Aguda. We can get a magnificent view of Panjim through the fort. The fort was basically a jail long time ago. It was too hot in Goa at that time. We sat for a while at the fort and then decided to visit the sinquerium Beach. It was time to relax. We enjoyed the cool breeze at the beach and after some time headed to a restaurant which was at the beach side. Now I must say it was such a pleasant experience. Facing the beach with a view of moon light reflecting on the water, cool breeze, a silent music and your people; it was such a beautiful phase. We didn't want to go home. Now everybody was so tired so we didn't go to club instead decided to party at the flat itself. Went to the flat, did some chit-chat and what we see is "It was raining". The day was thus over.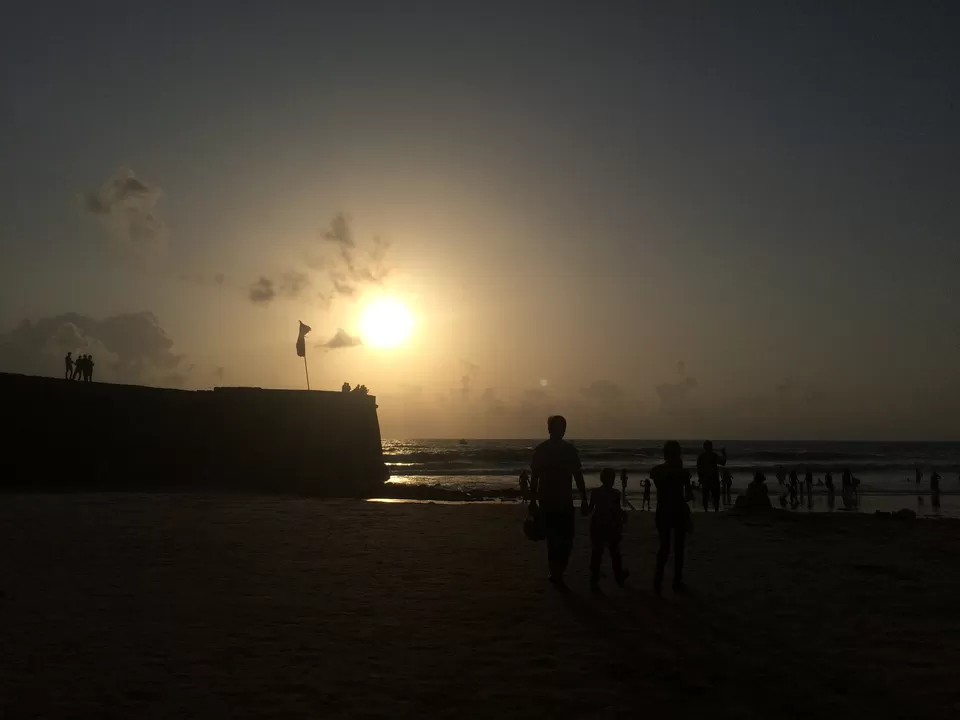 Now among all of us everybody had one or the other place to explore in Goa. So one of our friend has a café named "The mango Tree" in his bucket list. So we decided to have our brunch over there. A very compact and a very beautiful café on the road side itself. The café was designed in the Goan style, played goan music and also the employees were wearing Goan dress. It is known for its food as they serve the taste of Goa. My friends tried the local fish but vegetarians do have problem in Goa. So I ordered a local Salad which was quite good. Must visit this café I would suggest. Now the second café on the bucket list was Lilliput café at Anjuna Beach. The café was built on the Beach itself. The café had two levels and on the upper level seating's were placed to enjoy the beach. We sat there for some time as it was too hot outside.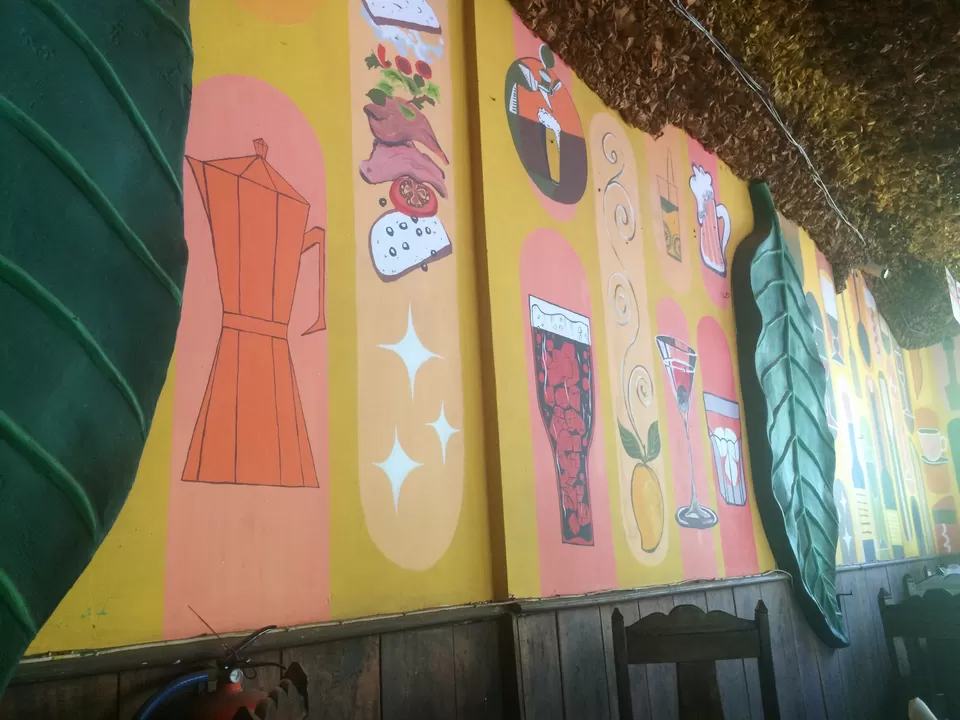 After the café we visited the Chapora Fort-Known by "The Dil Chahta Hai" wala fort. You can get a very beautiful view of Vagator Beach from the fort. Sitting on the wall, enjoying the wind and the view, we spend some time over there. After the fort we visited the Ashwem Beach. One of the calm and clean Beach of Goa; Do visit it. We also wanted to visit Arambol beach, which is known for the Russians. Most of the Russians visit this beach. You will not find much of Indian crowd over there, which is a Plus point. But due to lack of time, we couldn't visit the Beach. So after Ashwem Beach we headed to our flat as we wanted to go to the Tito's Lane. Tito's lane is comprised of clubs and bars, which becomes very active during the night time. There is also a Tito's club which is one of the popular clubs in the lane. We entered for the dinner. This had a very great ambience and a great crowd. This lane is very much near to the Bagha Beach. So after the dinner we headed to the beach. But I must say this was not a well-maintained beach. And with this our second day came to end.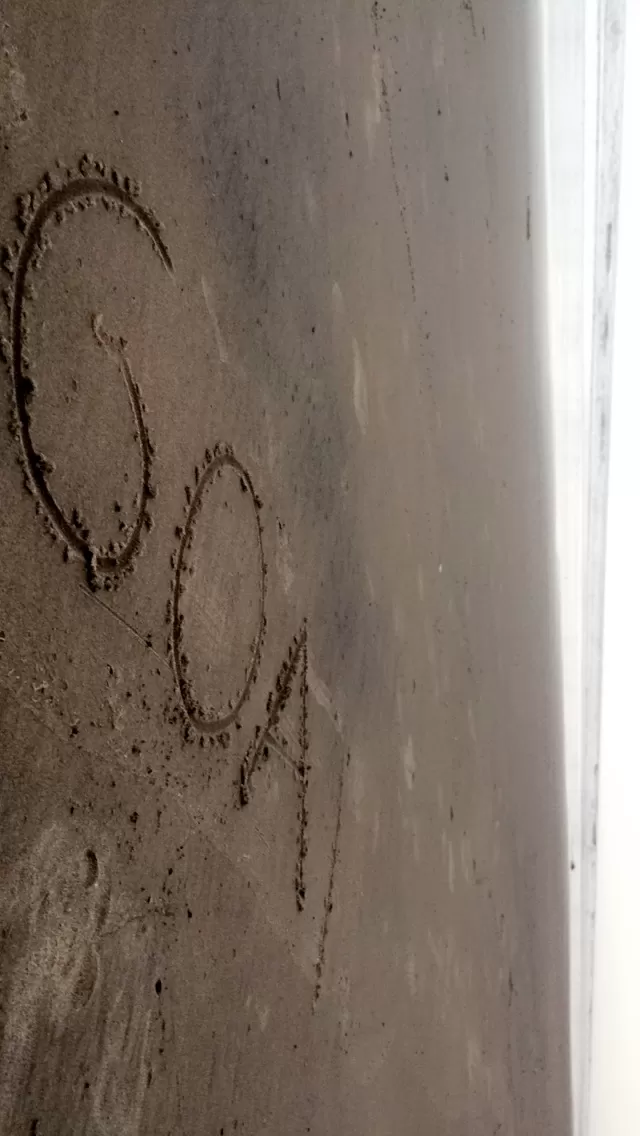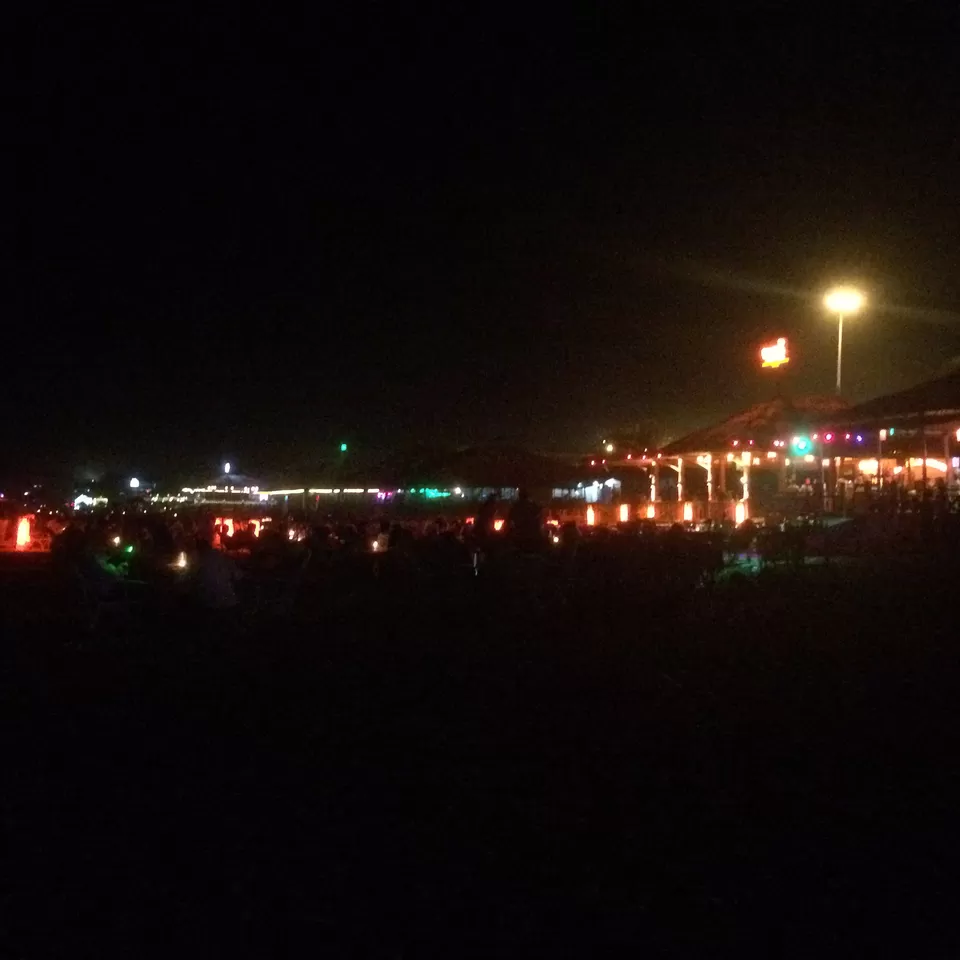 The third day was reserved for Panjim, as there were many architectural building designed by Charles Correa to visit in Panjim. So we started with the Kala Academy. This is a cultural centre which is run by the government of Goa. The centre has a very beautiful green space at the back side which faces the backwaters.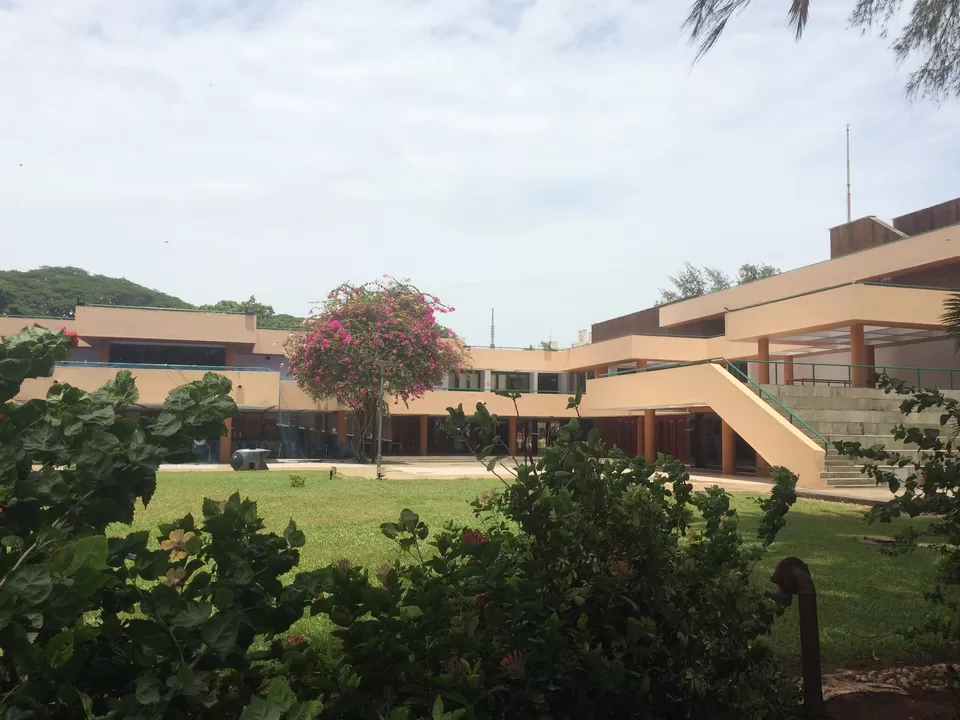 Now to satisfy our hunger we visited a very well-known place called the Konkani Kanteen. Guys do visit here to enjoy the local food and drinks of Goa. Though this place was little compact, it was very well designed. The place stays close in the afternoon i.e. around 2-4pm. Bright interiors, cosy ambience and at a very reasonable price you could enjoy your meal. We were so satisfied after this meal in Konkani Kanteen.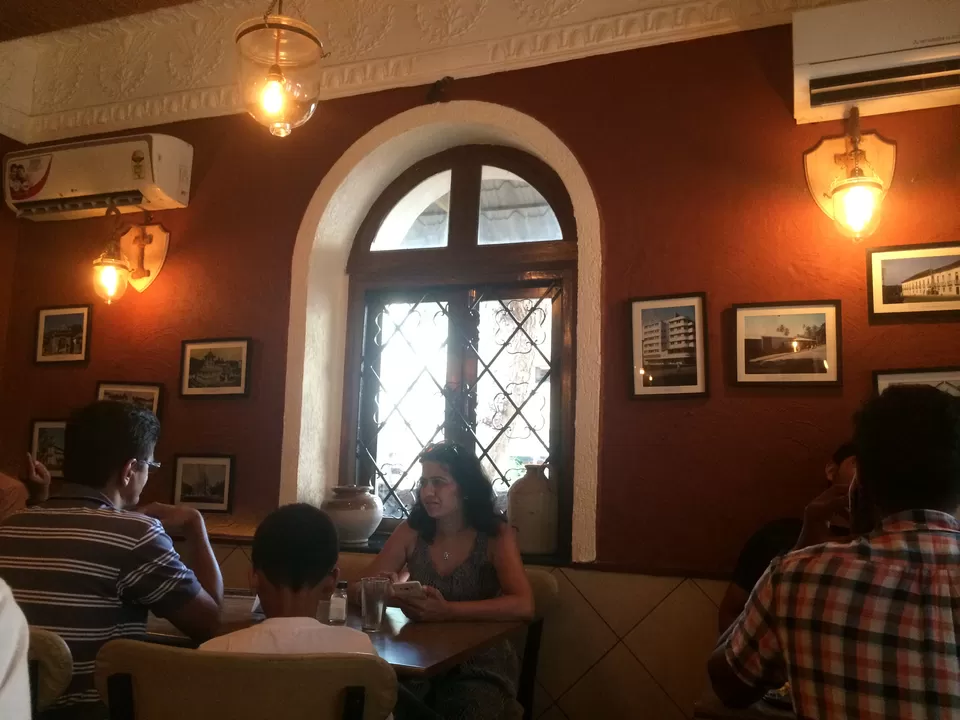 After this we visited the very famous resort Cidade De Goa, again designed by Charles Correa. They will not let you enter this way so you can visit the café of the resort. We did the same and after some tea or coffee we started roaming in the resort. A very soothing colour palette used by the Architect, inspired from the local and traditional form of Goan houses. Also the rooms were juxtaposed beautifully. Indeed a great Architecture.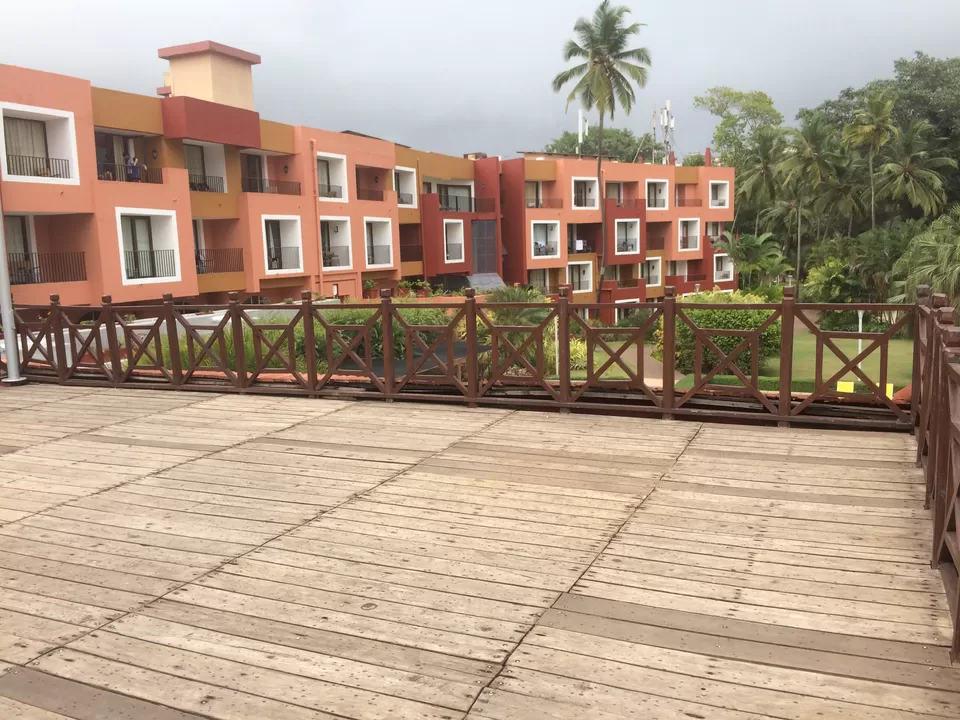 Now the day was full of Architecture as after this we visited a street which had such beautiful bright houses, they were so old yet so well-maintained. This street in Panjim might be like a heritage street for the tourists. It is not so very much explored, generally explored by the Architecture student itself. The houses also had wooden structures, white band running around the openings and one suggestion, if ever you happen to visit these street do wear a white dress you would get great pictures. Do trust me :D.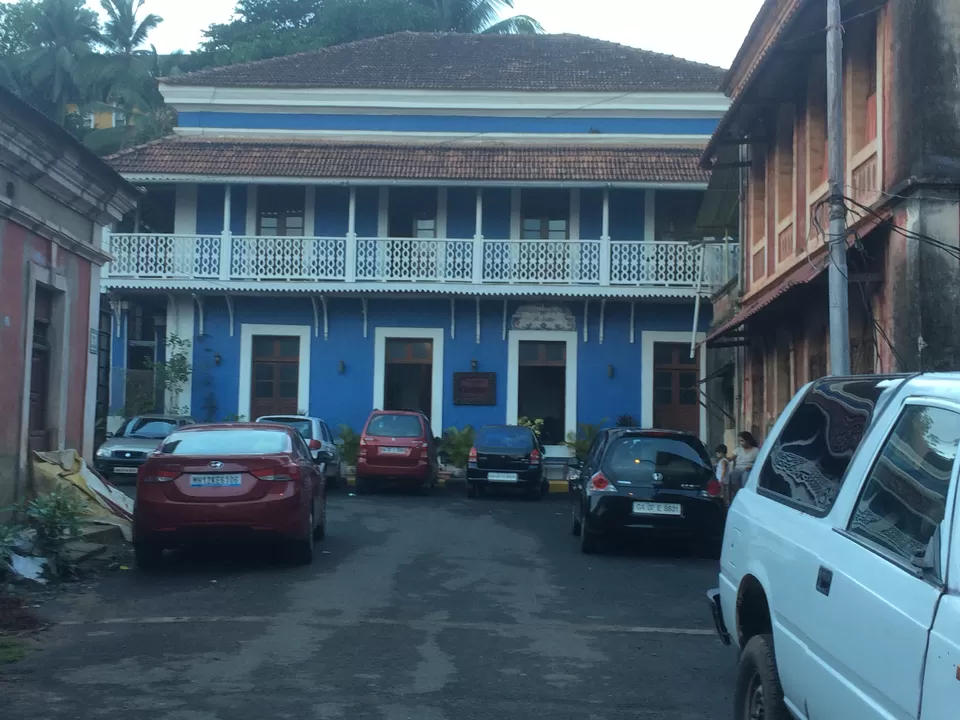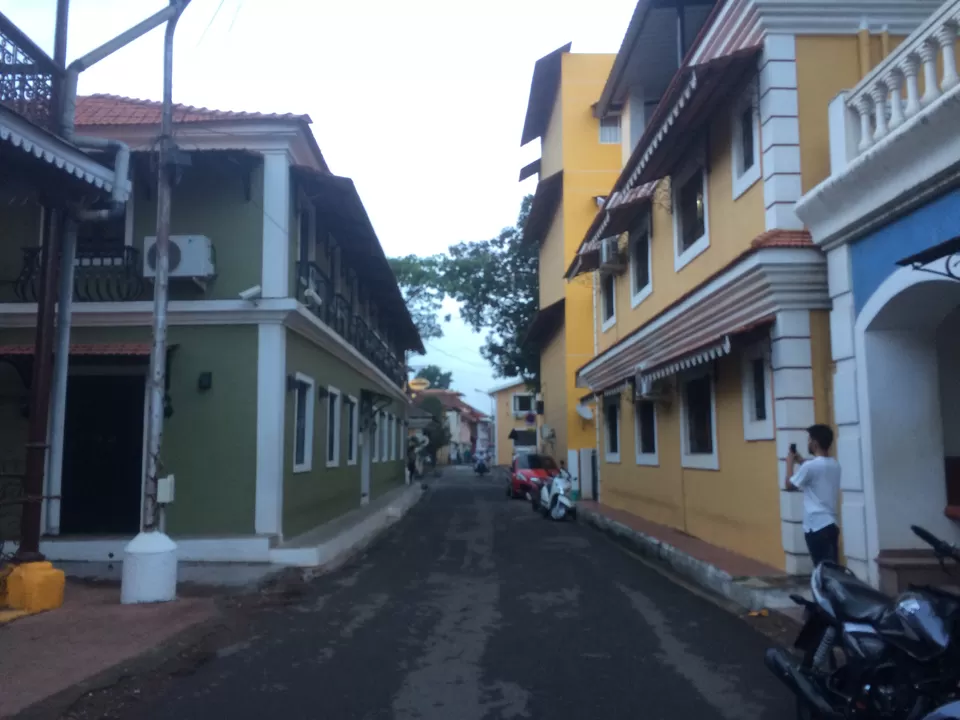 So after all these architecture, it was time to have fun. We decided to go Casino. We visited Casino Pride where the entry is 1500; you would get 500chip to play, dinner and drinks included. But drinks only served while you are playing. Dinner was not so good but the casino was amazing. Do carry your identity proof, you are only allowed if you are above 21. I really loved it as I won some bugs :p. And it was again raining when we were returning home. As this was our last day in North Goa, the night was still not over. There was another café in my bucket list which was Currlies at Anjuna Beach. Now though it was 1:00Am and Anjuna beach was little far from our flat, I and one of my friends still thought of visiting it. So we headed towards Currlies. I was so scared that night as it was so dark and at a time we also lost our way. However we reached Currlies it was shutting off, but we sat there. The café is built touching the beach. It was so serene and at the same time little scary for me. We left for our flat after half an hour and thus North Goa came to an end. It was difficult to say Good-bye.
So for South Goa we took the bus from Madgao. That day it was raining heavily. We had a booking in Sterling resort .So we reached there, did our check-in process and we got our rooms. It was still raining. We had plans for that day but as we didn't have any vehicle, we decided to stay back in the resort itself and will explore the near-by places. We were in an area called Battlebitam. There was a beach of the same name so we went there, had lunch at a restaurant called Mickey's on the beach itself. Even this had good ambience and also it served good food. After lunch we walked on the beach side, and let me tell you the beaches of South Goa are heaven on Earth. They are so clean but at the same time they are very risky. I would suggest not going inside the beach. So the day was little lazy as everybody was tired. We just stayed in the Resort. For dinner we were searching for some restaurant and we got a very well-known café called Martin's Corner. Guys such a wonderful place to hang out. Now as this was our last night in Goa everybody thought of getting little high. Also this café was so reasonable. And thus we were high, not all of them but yes half of us. We had a really great time at Martin's. Also it was playing a local music but we were into us only. And the day was over with getting high.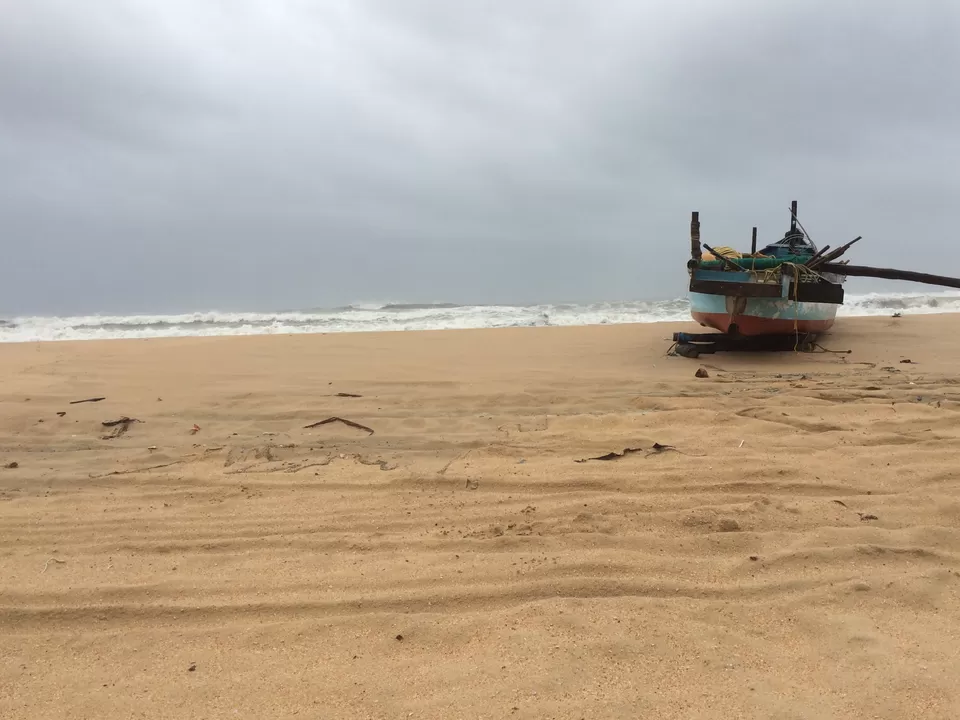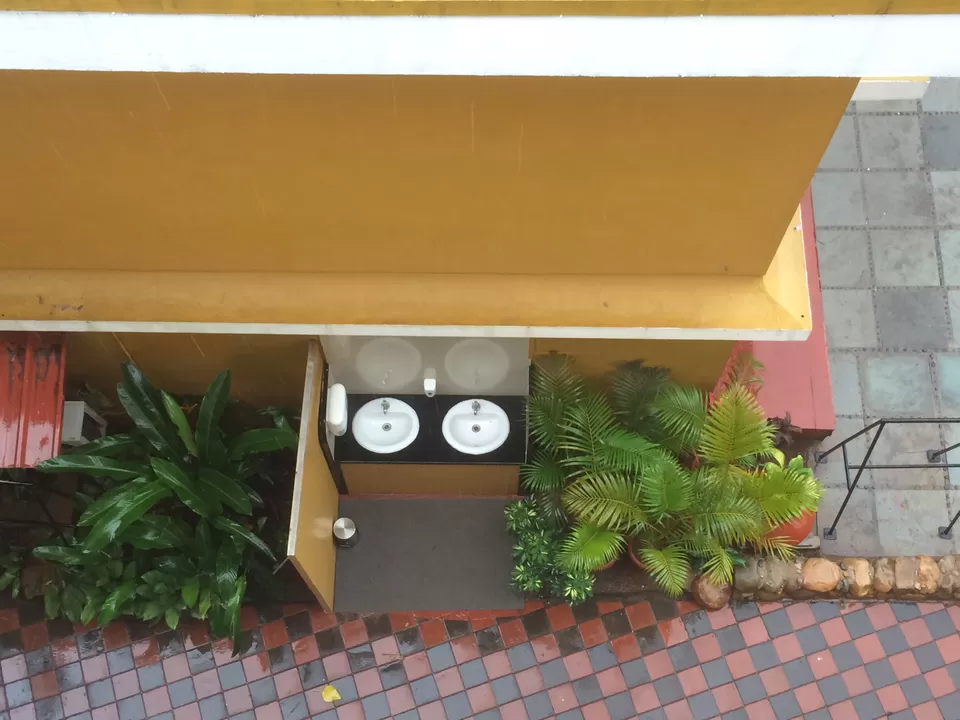 Final Day. Now there are 2-3 very expensive resorts in South Goa. Some of them are Taj Vivanta, Dona Sylvia, The leela, etc. We wanted to visit all of them but we had our bus in the evening so Dona Sylvia was left. Other two we visited. Both were Luxurious. Among which the leela had a private beach which was so pleasing to the eyes. After having this luxury we visited the Palolim beach. Also there's a beach called butterfly beach, which was closed due to the rains but one should visit that beach. It is accessed from the Palolim beach by ferry. Thus the day came to an end and also the trip.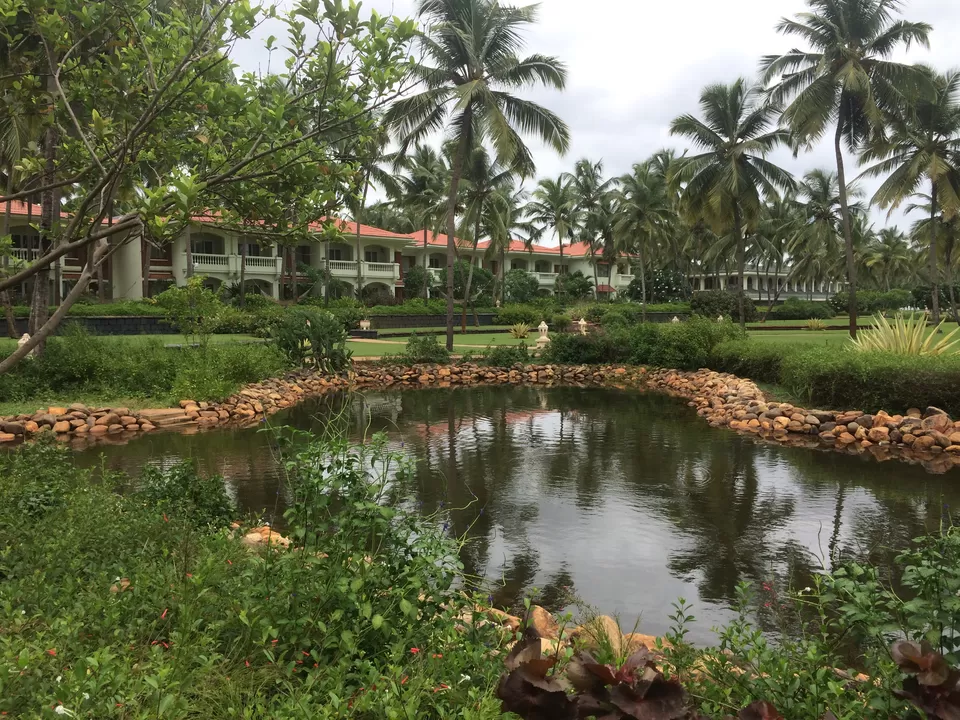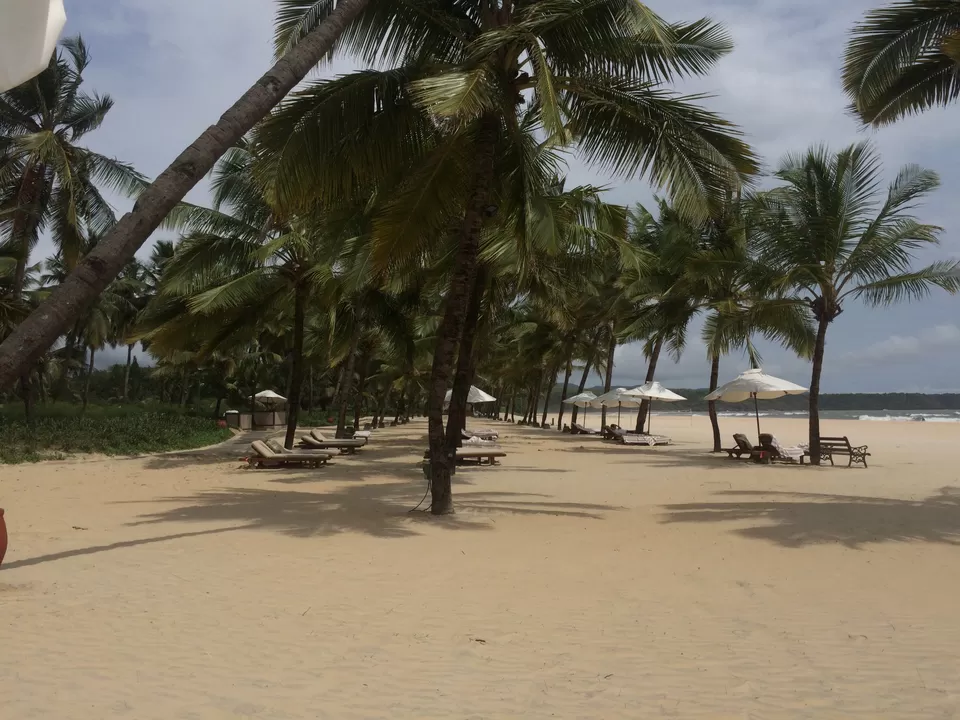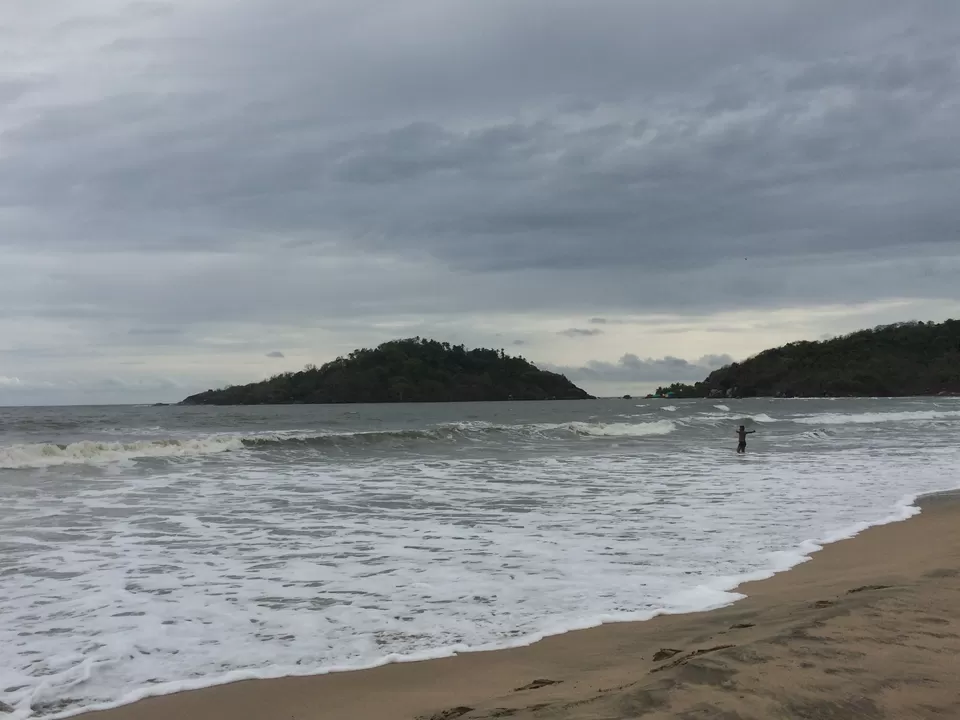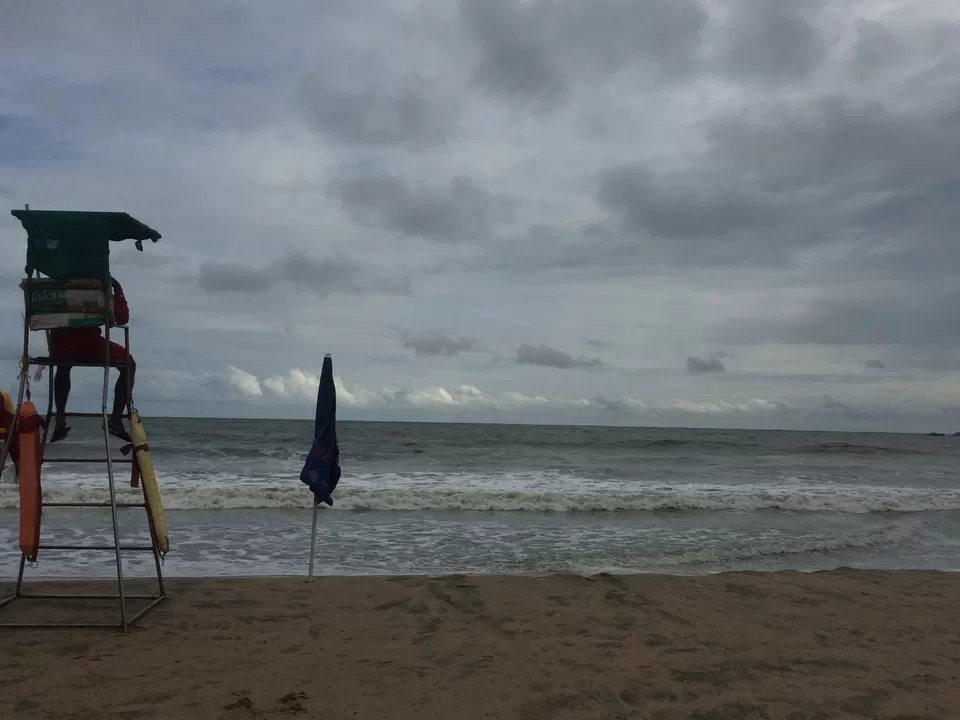 Had an amazing experience of Architecture along with the fun part and the luxurious thing. This one will surely help for the Architectural students I suppose.