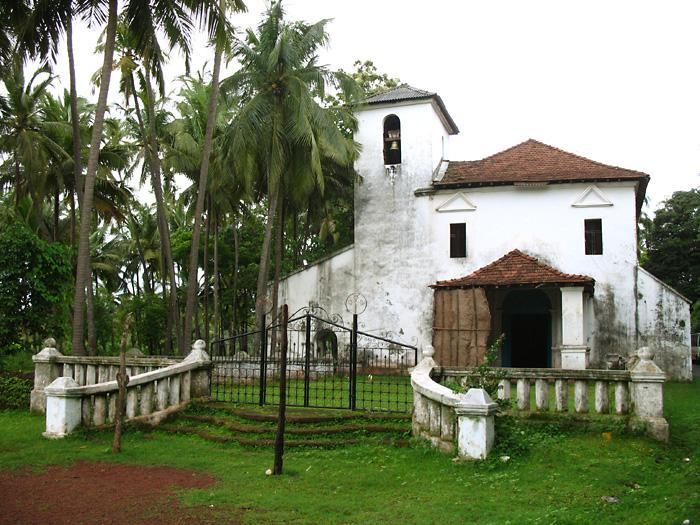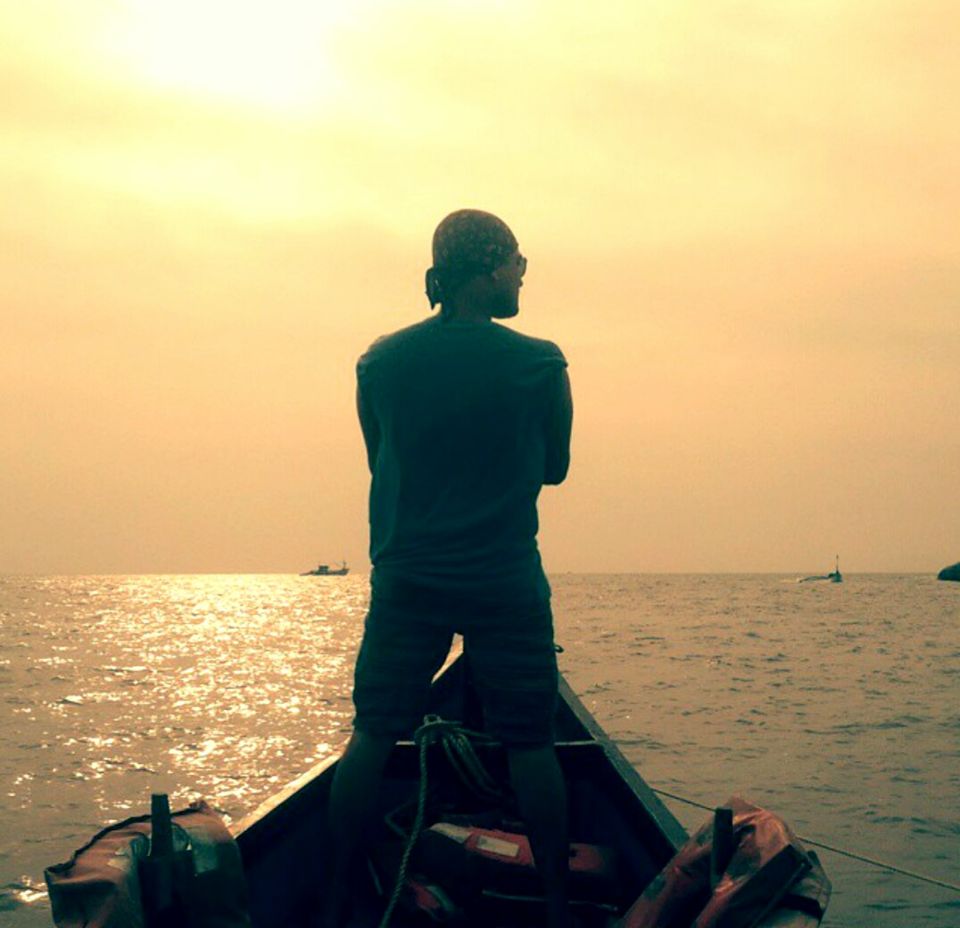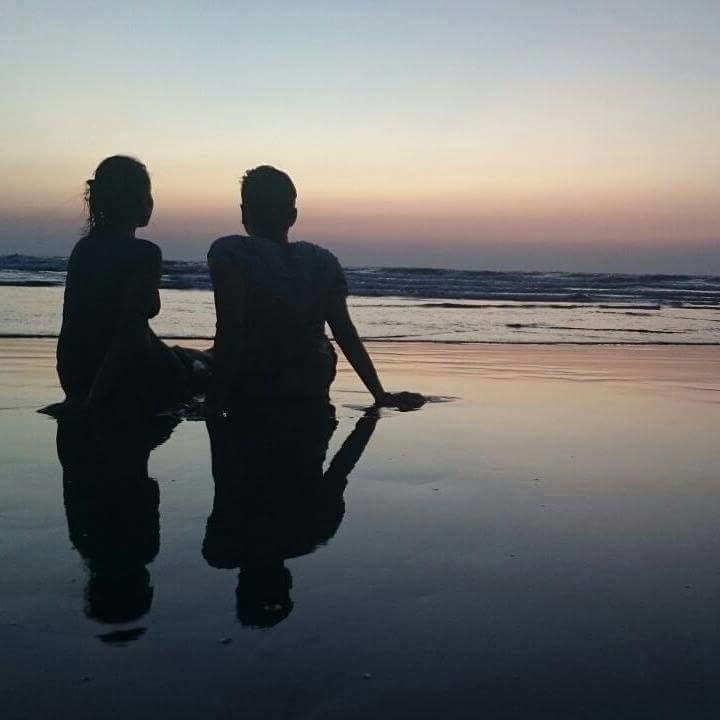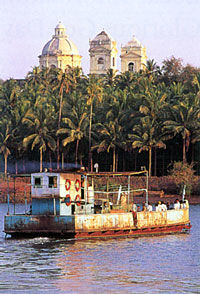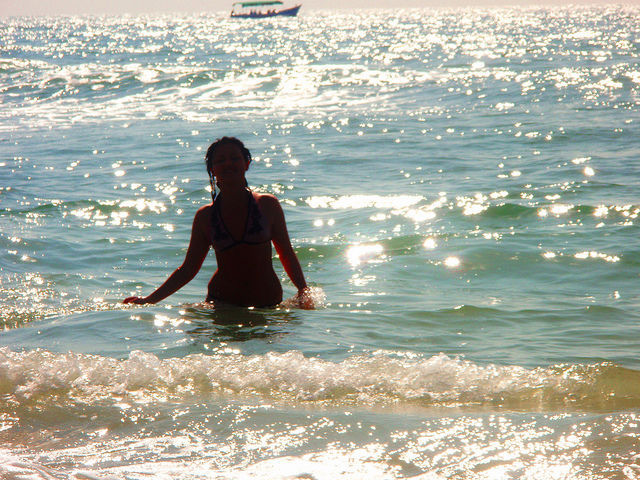 The Image and the underlying Truth
Mythology extols Suta Samhita Govapuri or Goa as a haven for spiritual cleansing (SURPRISE! SURPRISE!). A hymn constructs a beautiful imagery of Goa stating that "The very sight of Govapuri destroys any sin committed in former existence just as sunrise dispels darkness... Certainly there is no other kshetra equal to Govapuri." But in the recent years Goa has been associated with uncensored drug consumption and raucous rave parties with people coming from all the continents on the globe to be part of this unbridled extravaganza. And such beliefs about Goa are not unfounded either, especially when one reviews the tumultuous history of this wanderer-magnate. India proudly declared its independence on 15th August, 1947 but Goa was left out. The fascination and love that we and many foreign nationals harbor for Goa was not missed on the Portuguese either and they decided to stay and not relinquish their dominion. This led to a tussle between the Government of India and the Portuguese which lasted till 19th December, 1961. India was freshly liberated from the colonial clutches and then, 14 years later, Goa was finally recognized as a part of our young country. 14 years is a long time but in a country with such socio-cultural magnitude, these 14 years just accentuated its cultural coffers and now we have the Goa that is not only a major attraction for tourists but also an escapade for the troubled souls. This is the Goa we will see, apart from the usual clutter, in this travelogue 
The Subtle Reality
I and a couple of my friends had planned a "Dil Chahta Hai" trip to Goa for the same reasons presented in this magnum opus; to relax and unwind. Of course the amazingly priced booze and the transcending endowments of Mother Nature (pun intended) were an added advantage but the core idea remained intact. The conventional destinations within Goa like Calangute beach, which offers a panoply of water sports that would keep one occupied during the daytime, and the famous Baga beach that comes to life as soon as the Sun calls it a day. That is the Goa most of us are familiar with, but there is more to this place than meets the eye. We had planned a 4 day trip and the first day went as we had expected but what came next was painful. Goa was going through a phase of transition as the state was preparing itself for elections and this led to the enforcement of certain rules like a dry-run (dry day/no liquor!) and time constraints which stipulated that the beaches were accessible to the general public up till 2200 hours only and anyone who has been to Goa knows that this is not supposed to happen, because it's GOA! But this inconvenience turned out to be a boon in the making as it led us to places that we would have not visited otherwise. The beautiful escapades in the interiors of South Goa, a little paradise nestled in the contours of Goapuri.
 The Secrets of South Goa
We rented a couple of cruisers from the Baga beach area and scourged the maps of Goa for places to visit and our research pointed us to the inland of South Goa. We had heard of it but how many do actually go to the last few places that turn up on the first page Google search? Since we had nothing better to do (an unfortunate jibe at our predicament) we decided to make this day trip to Canacona beach, roughly 5 Kms from Palolem and 104 Kms from Baga, and would take about 3 hours minutes to reach. We fastened our bandanas and donned our aviators and set out to explore the unexplored not knowing what lay ahead, apart from the sea and the beaches of course. We rode on the Kochi - Panvel highway and NH 4 to Margao, one of the oldest towns in Goa with exuberant marketplaces and a jovial atmosphere. We topped here for a sumptuous meal and were on our way in no time. From Margao it took us nearly 1 hour and 30 minutes to reach the grand beaches of Palolem. The expansive lucidity of the sea was one of the most mesmerizing sights I had witnessed in a long time and in an instant the world seemed much brighter and bigger than it had the day before.
Without wasting any time the three of us dove into the clear waters of the Canacona Beach and let the Arabian Sea flood us with its saline salve. We then took a boat to explore the deep water famous for its school of dolphins and a set of remote islands that adorn the farthest corners of Canacona. Half way to the islands we witnessed the gallivanting majesty of the dolphins and it was captivating in the most surrealistic manner. The islands in themselves were like fables, small and enigmatic, and we spent some time there waiting for the sun to set on us. On our way back to the shore our boatman pointed in the direction of a pair of hills and told us that these were famously known as the "Butterfly Hills" because it seemed as if a butterfly had perched itself on the surface of the sea with wings spread wide open waiting for the right time to ascend into the sky. I found it difficult to visualize the butterfly but the legend was too good to mess with. The Indo-Portuguese cultural remnants was palpable in this part of the state and it was more of a cultural surprise than a shock. It was as if we had traveled to a whole new era, and that too on a reasonable budget.
Epilogue
We took our leave from the Canacona beach and rode a distance of nearly 100 Kms back to our lodgings in Baga beach with no words to say but numerous thoughts electrifying our minds and the soul. This was a Goa we had never witnessed before; and for the record, this was my fourth trip to the place but never before I had imagined it this way.
Being sober never felt this good, especially in Goa, and so we could not wait for the next day because we had found yet another place to explore. We got onto our motorbikes and made our way to a ferry toward Divar Islands, situated about 4.5 nautical miles from Baga. The rustic novelty and the heritage of Divar was anything but banal. the history of the place was astounding! Divar Islands once housed a grand temple of Lord Ganesha and was considered to be one of the most sacred Hindu pilgrimage destinations but the temple had to be relocated due to Portuguese intervention and local resistance; however things have changed in the recent past and Divar now boasts of a religious diversity involving an amicable mix of Christianity and Hinduism. It was a pleasant surprise to visit such an unorthodox place in Goa which made us see this state in an all new light. And so, surprisingly, we ended our trip to Goa on a religious note, which was not all that bad.
It took me five visits and the right people to truly appreciate the cultural heritage and enormous magnanimity the people have to offer in Goa and this realization could not have been possible if I were stupid drunk, right? So the next time you visit Goa, take all these words of mine into account and just treat your holiday as an excursion for Goa is willing to embrace you in a giant bear hug, with all the warmth it has to offer, and then some more.