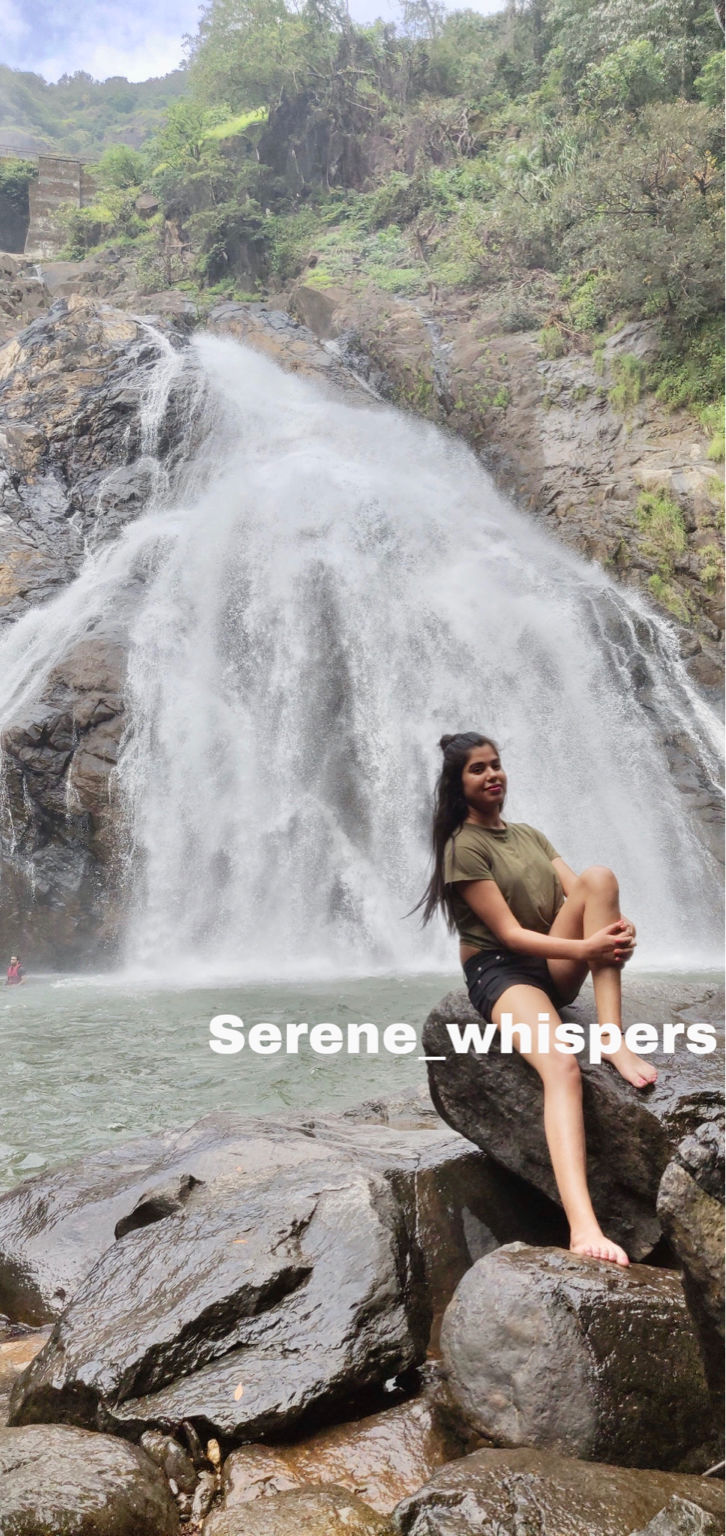 Dhudsagar is a famous four-tiered waterfall. Remember the graceful fall in "Chennai Express" movie? I am sure you all have watched it. This waterfall emerges from the mountains in Karnataka and fall in Goa. It is located in Goa-Karnataka Border. The entire area is a lush green sanctuary and a part of the Western Ghats.
There are many ways to witness the grandness of this marvelous waterfall. Two most popular ways are:
1)Trekking over the railway tracks. It starts from Kulem following the railway tracks which is approximately 11 kms long(single way).I wont recommend this unless and until you have a lot of experience in trekking.
2)Jeep safari to the Dudhsagar waterfalls from Kulem.
How to Reach Kulem:
The best and easy way to reach kulem is to fly to Panjim, Capital city of Goa and its 2-3 hours drive from there. You can even add this as a one day activity in your Goa holiday plan.
I opted to have the Jeep Safari Experience.
The Jeep safari for Dudhsagar waterfalls starts from Kulem organised by the Goa Forest Department.If you have driven down to Kulem, there is a parking option available in the near by area.
Find below the details of expenses while visiting:
Cost of the jeep safari – INR 3500 per jeep, seats 7
Rent for the life jacket (compulsory) – Rs. 50
Wildlife Sanctuary entry fee – Rs. 50
The bumpy track started as soon as we entered the wildlife region. There is welcome board from Bhagwan Mahavir Wildlife Sanctuary. Interestingly, sanctuary is a plastic free area. I feel happy, whenever I see such initiations to preserve our nature. Don't throw any plastic in that area. Not specifically there but anywhere. Don't lose the nature while finding yourself in it!!
Back to the story, we were in the dense forest and scared like anything as our jeep was going through river and muddy potholes. It was truly an adventurous time.
But the drivers over there are well trained to drive in such circumstances.It was no less than a roller coaster ride. I was thrilled. Finally, after 1 hour drive, we were dropped to the base area of the waterfall.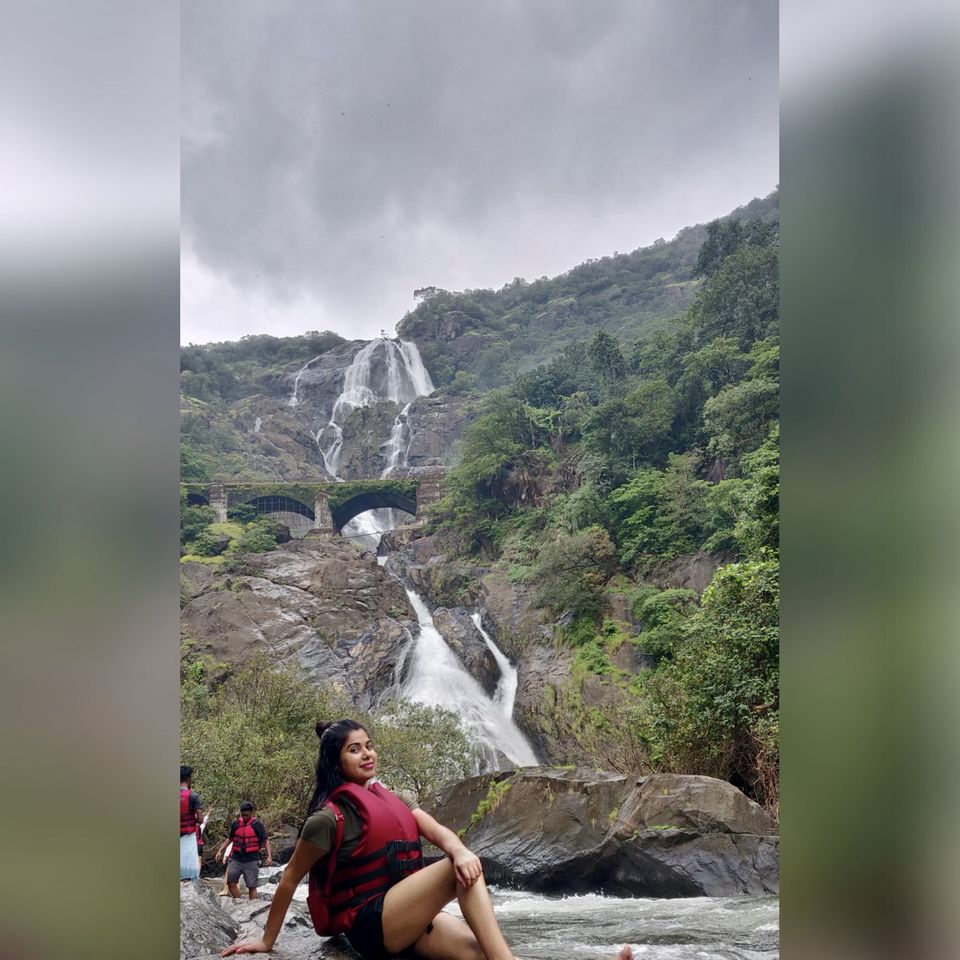 From there you can see the four tiers of the waterfall. You have two options to experience it differently.
First is to cross few levels of river with the help of rope and enjoy where all water ultimately falls.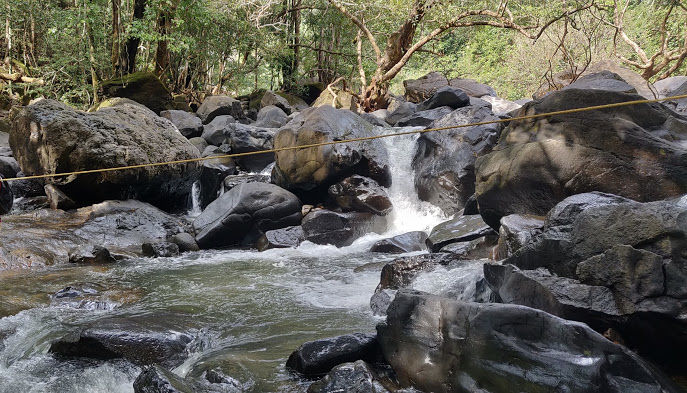 You can put down your shoes, place your belongings at the rock and can have pool like experience. If you are planning to do so, bring an extra pair of clothes. There are public toilets available which you can use for changing. If you are visiting the place in monsoon, jeep safari will be replaced by bike ride.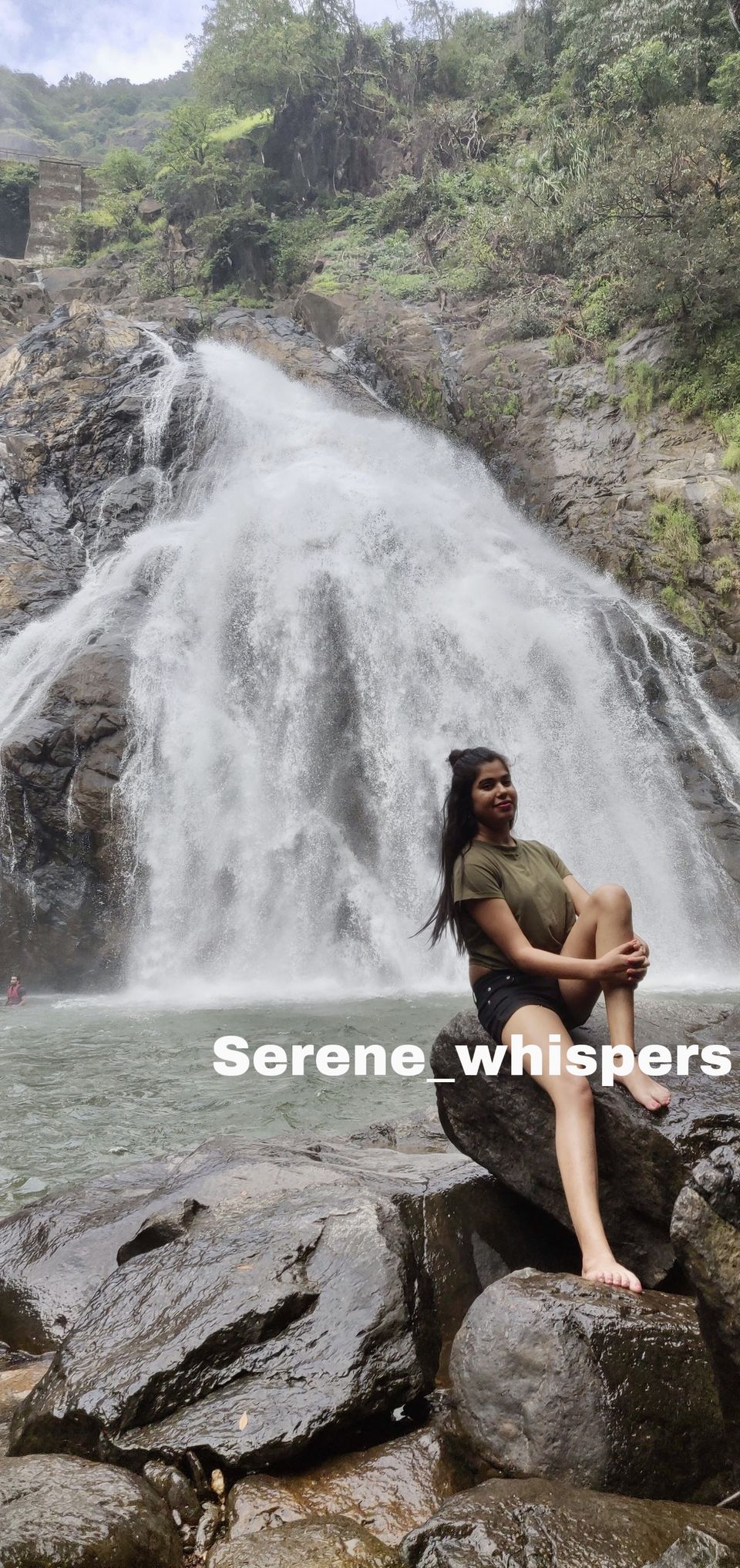 Secondly, you can trek and reach the top from where train passes crossing the tunnel. From here you get to see the close view of all tires of grand waterfall.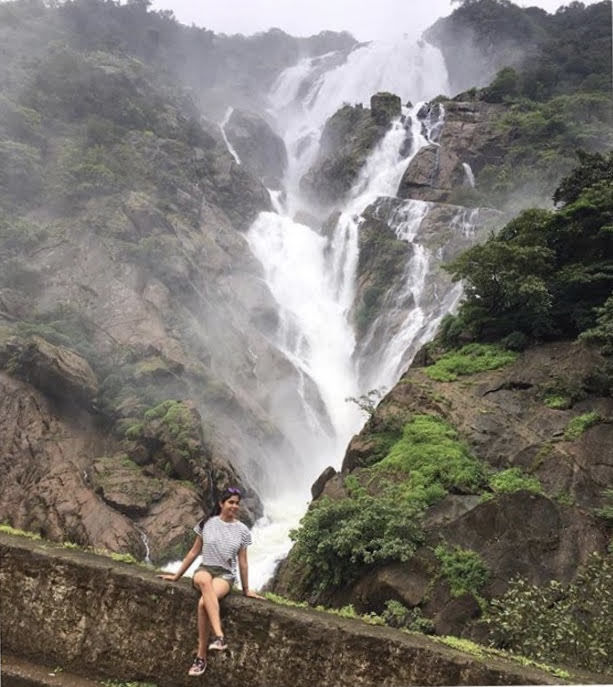 Fortunately, I had enough time to experience both the parts.
Driver generally asks to return in 1 to 1.5 hour if you are sharing the jeep. Since we were in a group,we booked a jeep and there was no such time restriction. Way to reach the top is not so easy, so before going there discuss with your driver and ask him to be your guide.
Try this place sometime and I am sure you will have an amazing time there
Like my Instagram page and subscribe to my web-page
Instagram: serene_whispers
Website: www.gogirlltravel.com