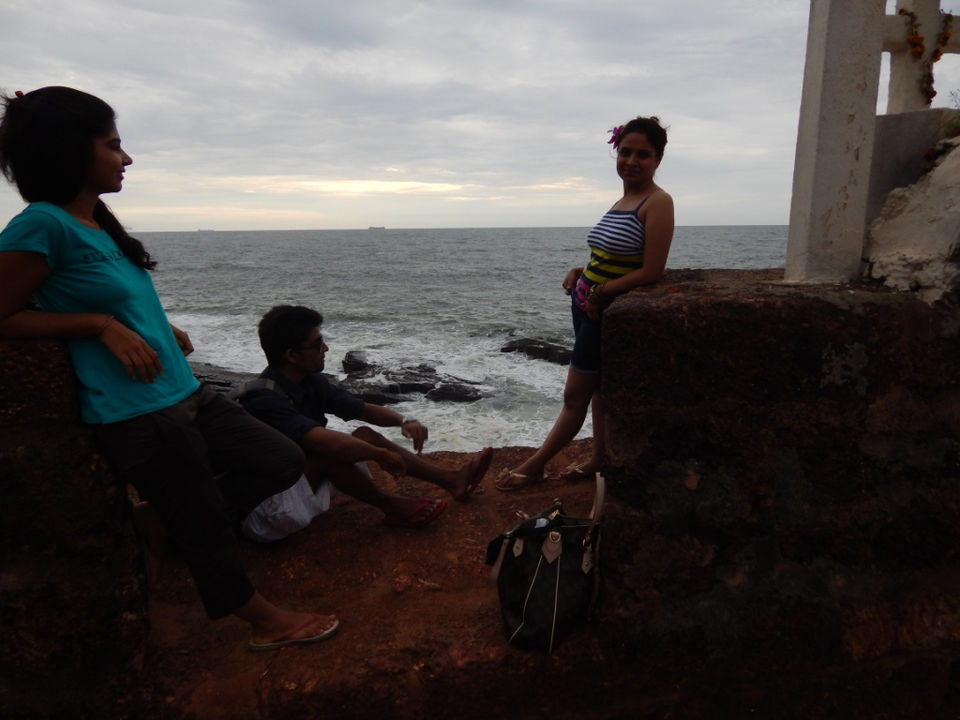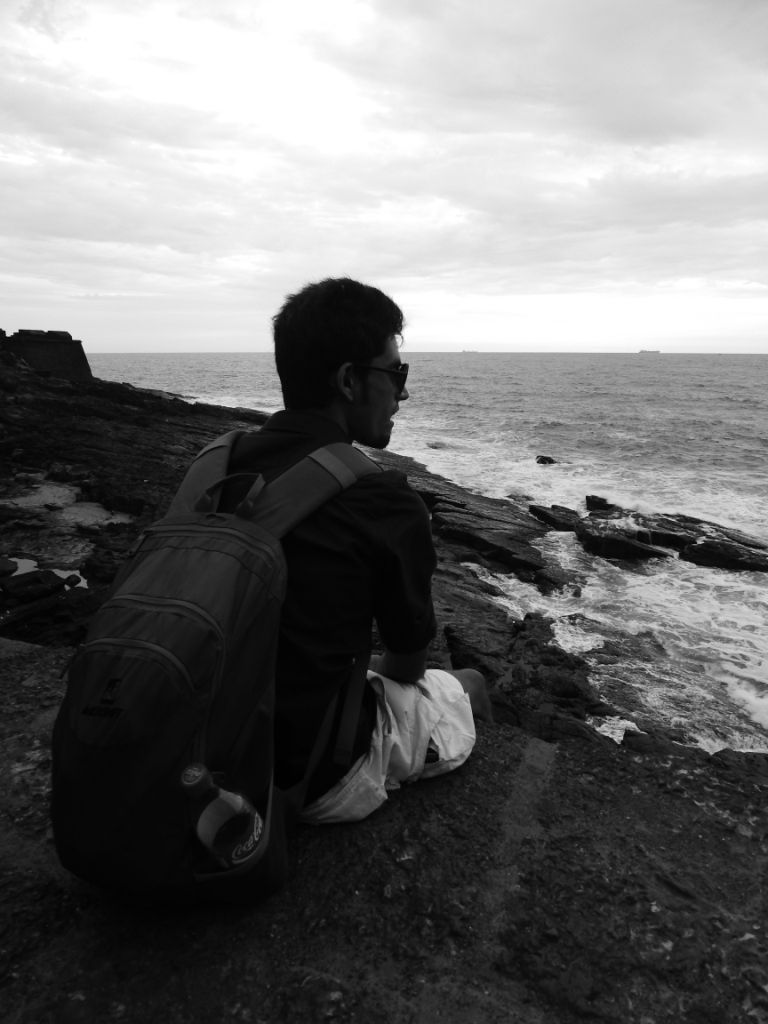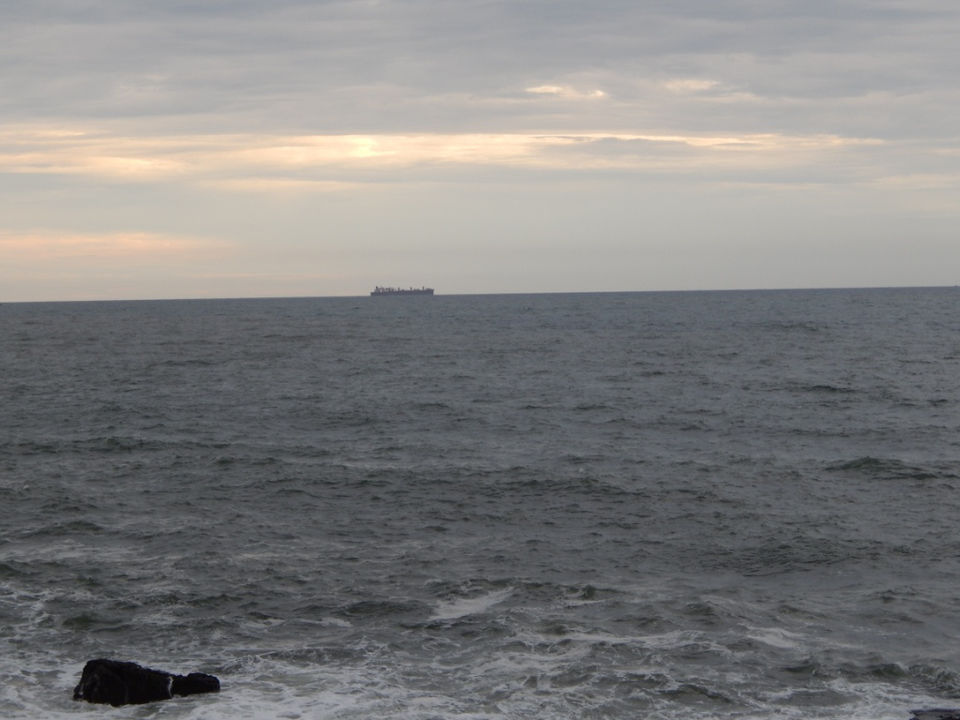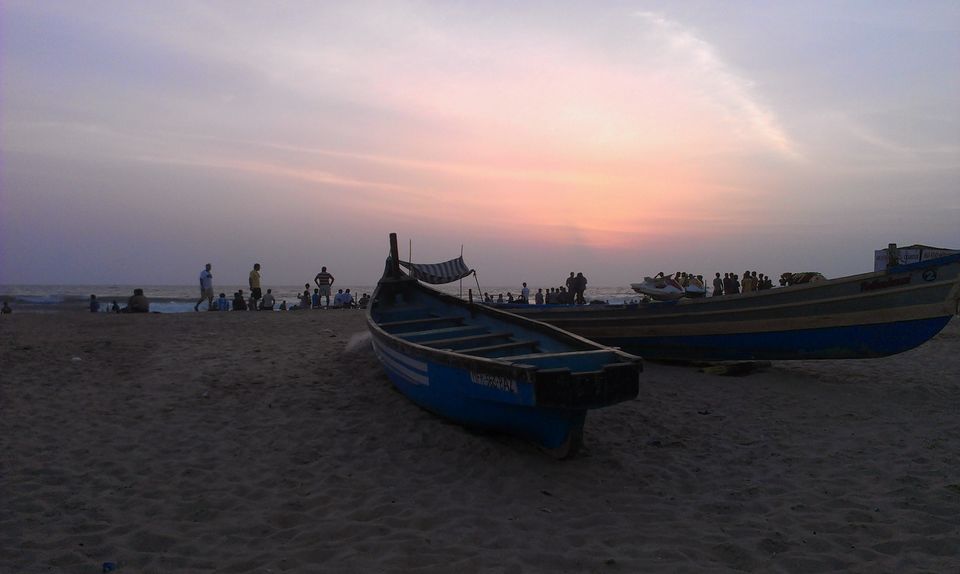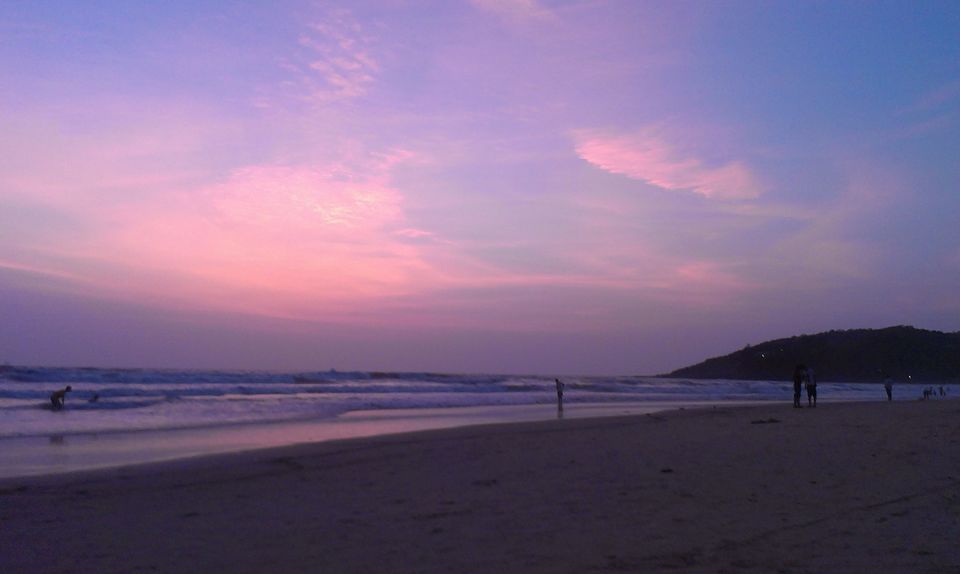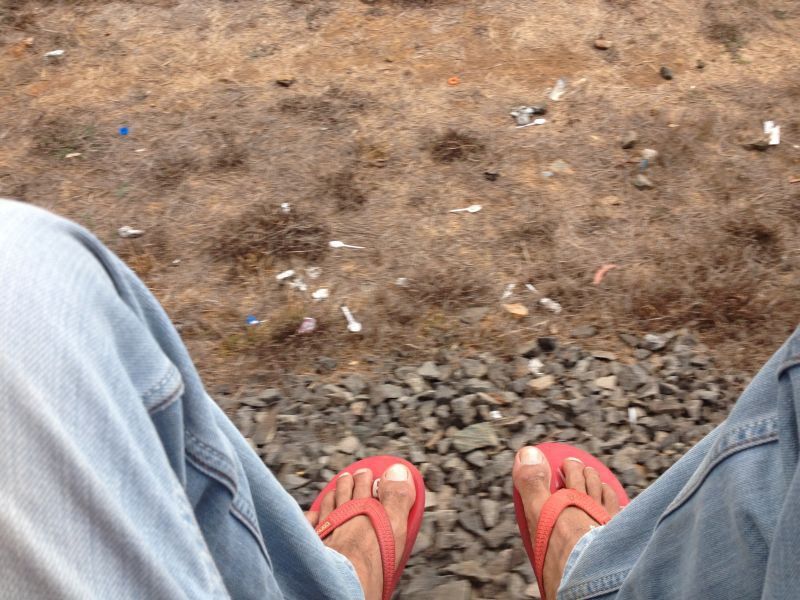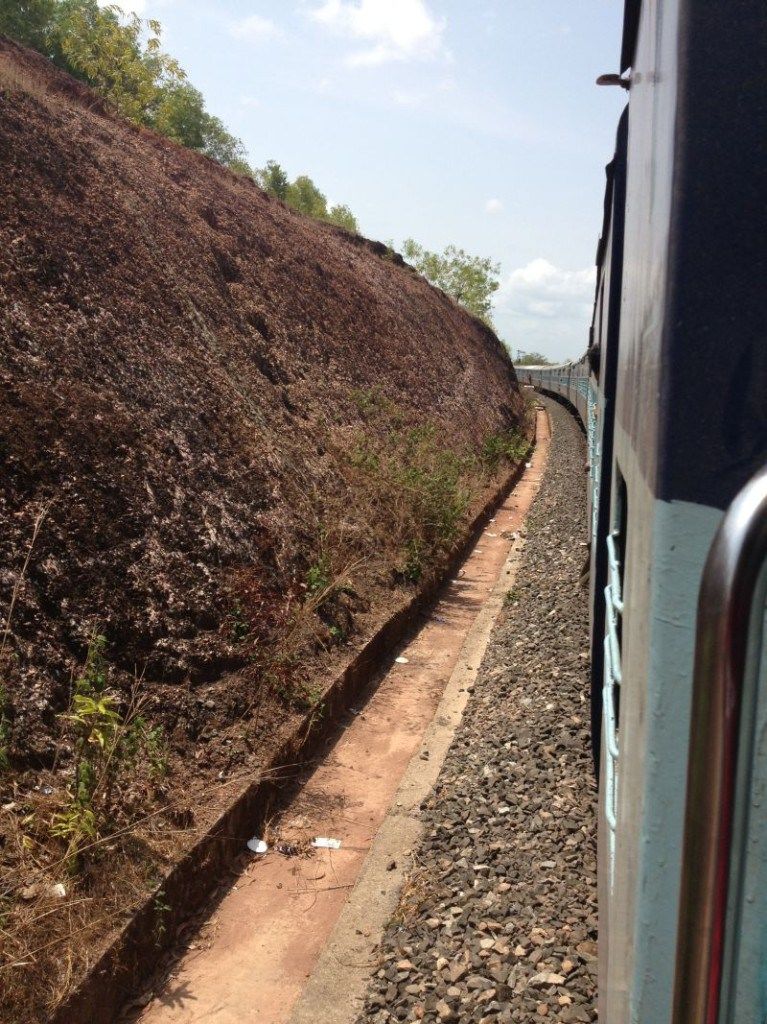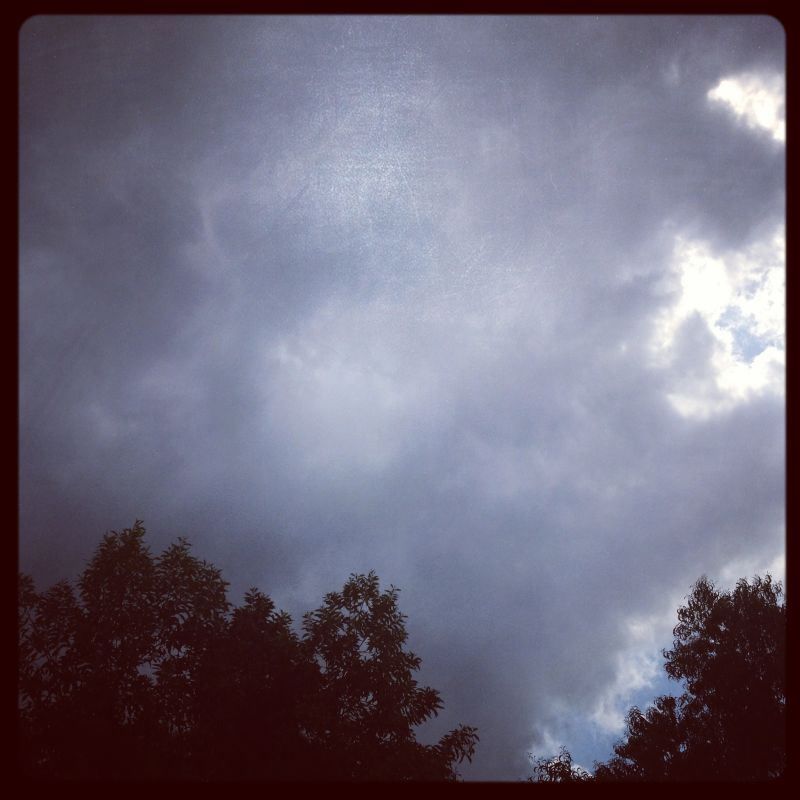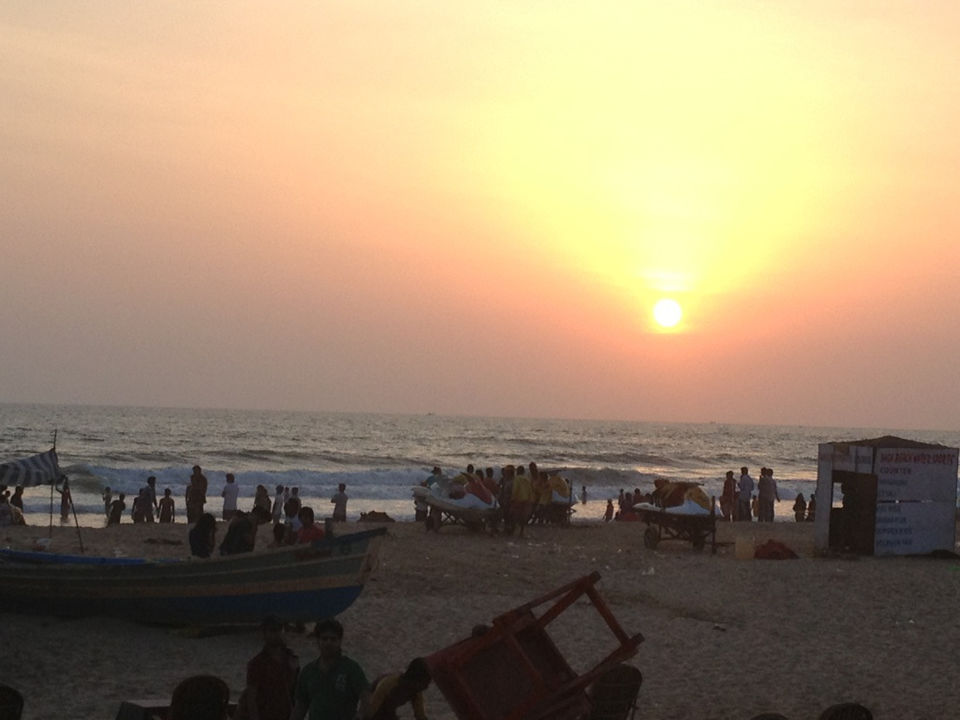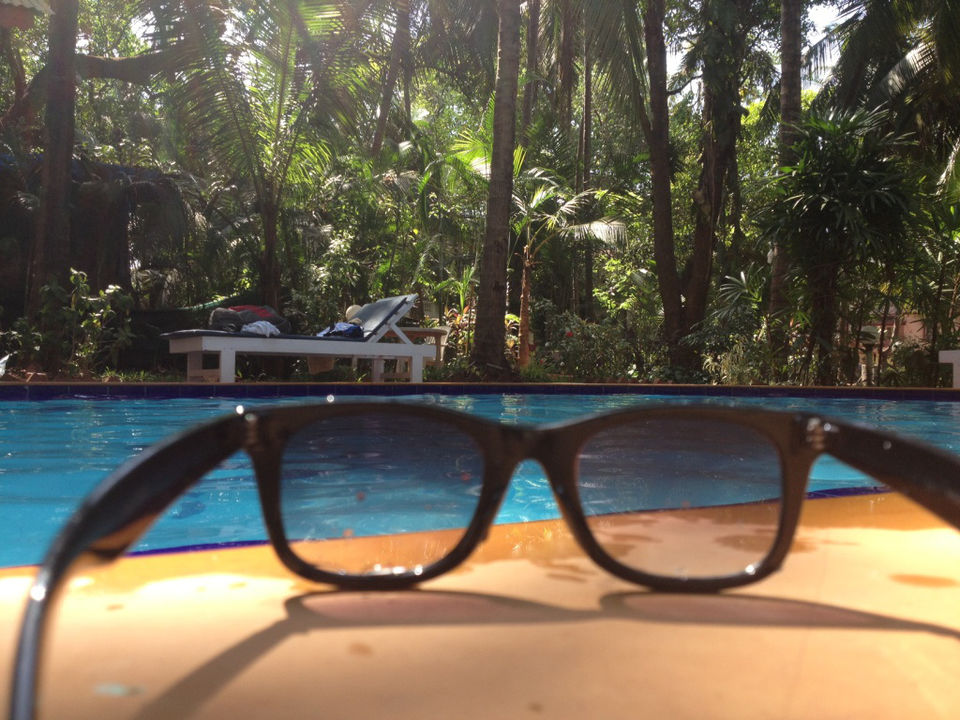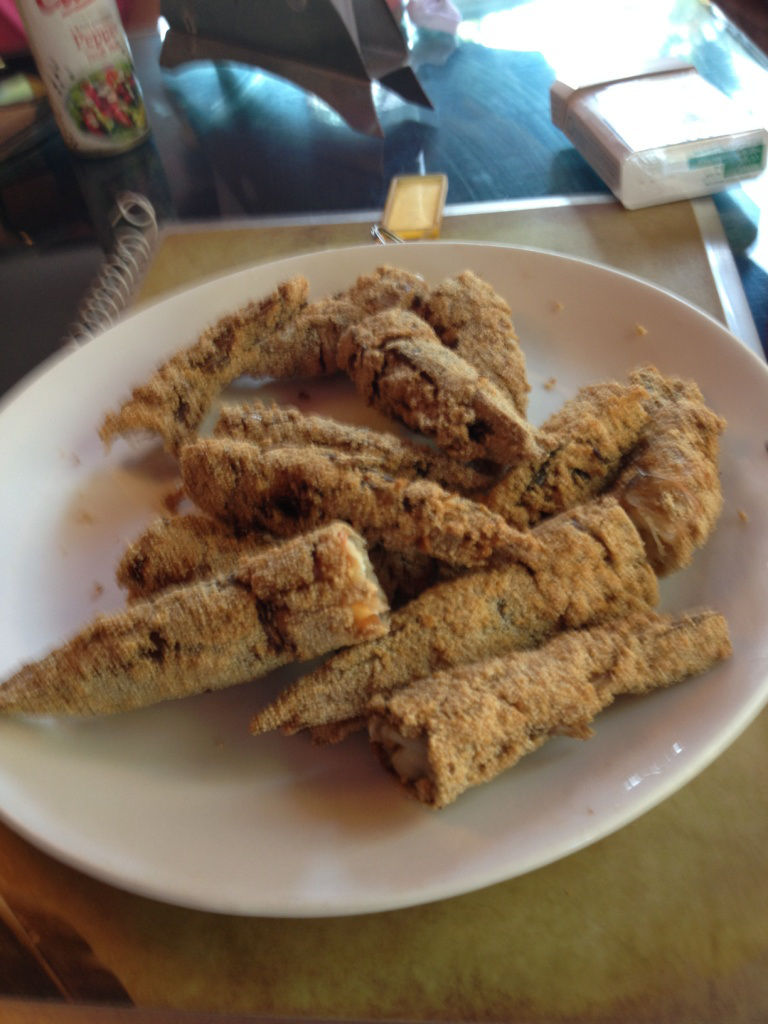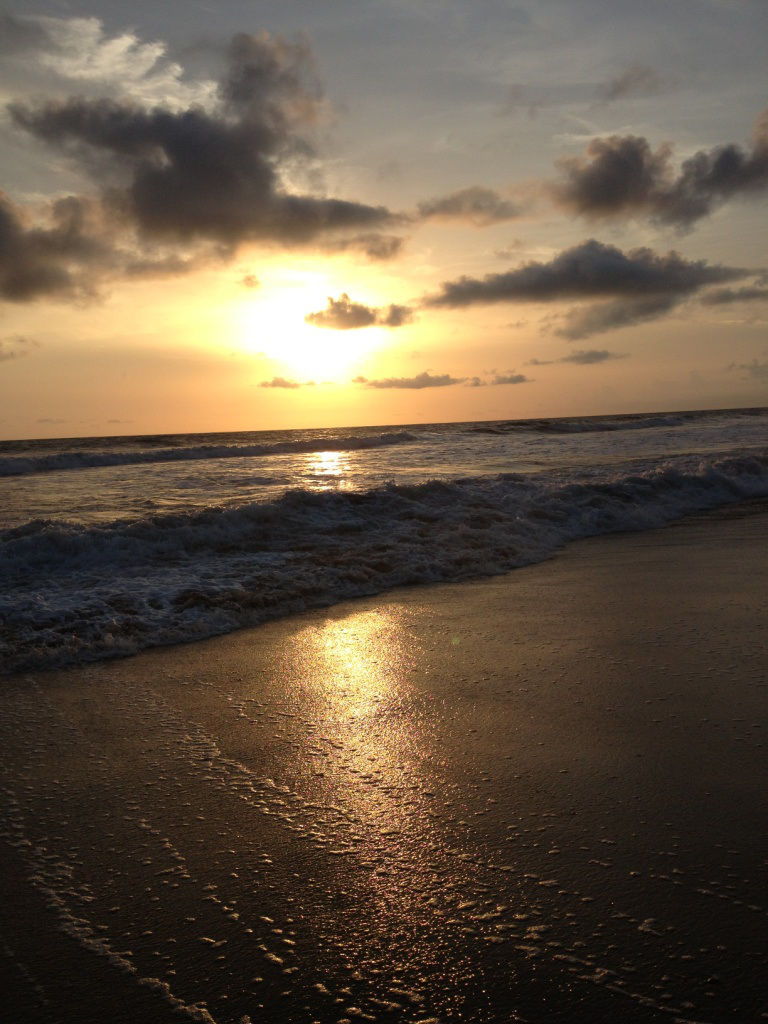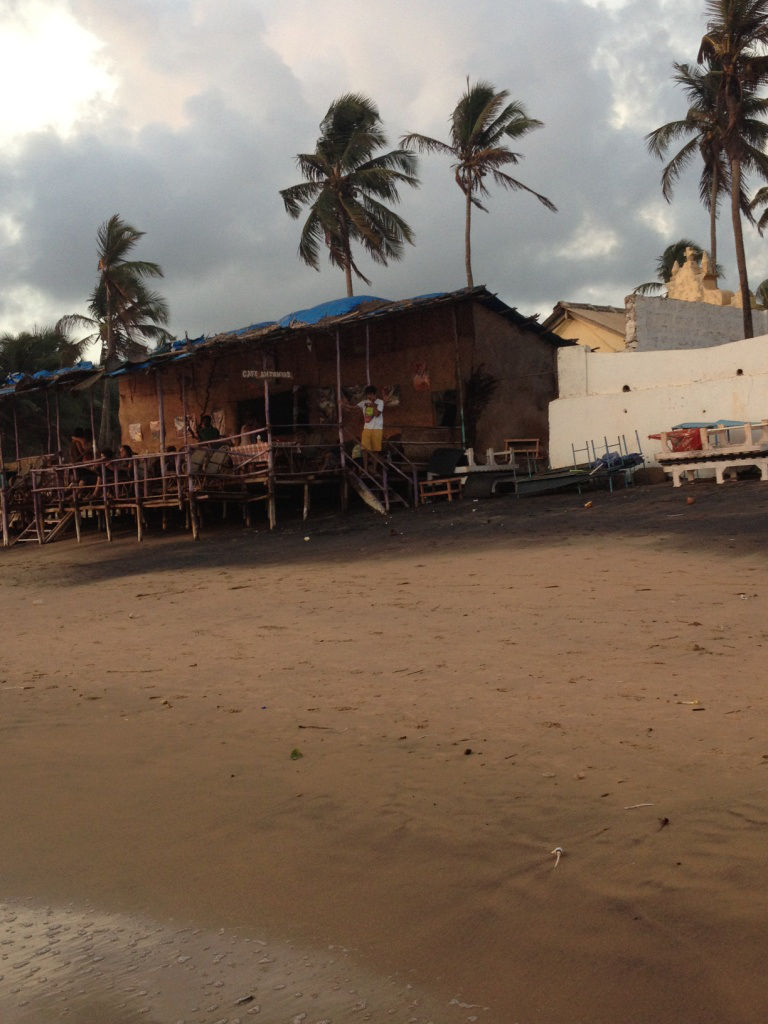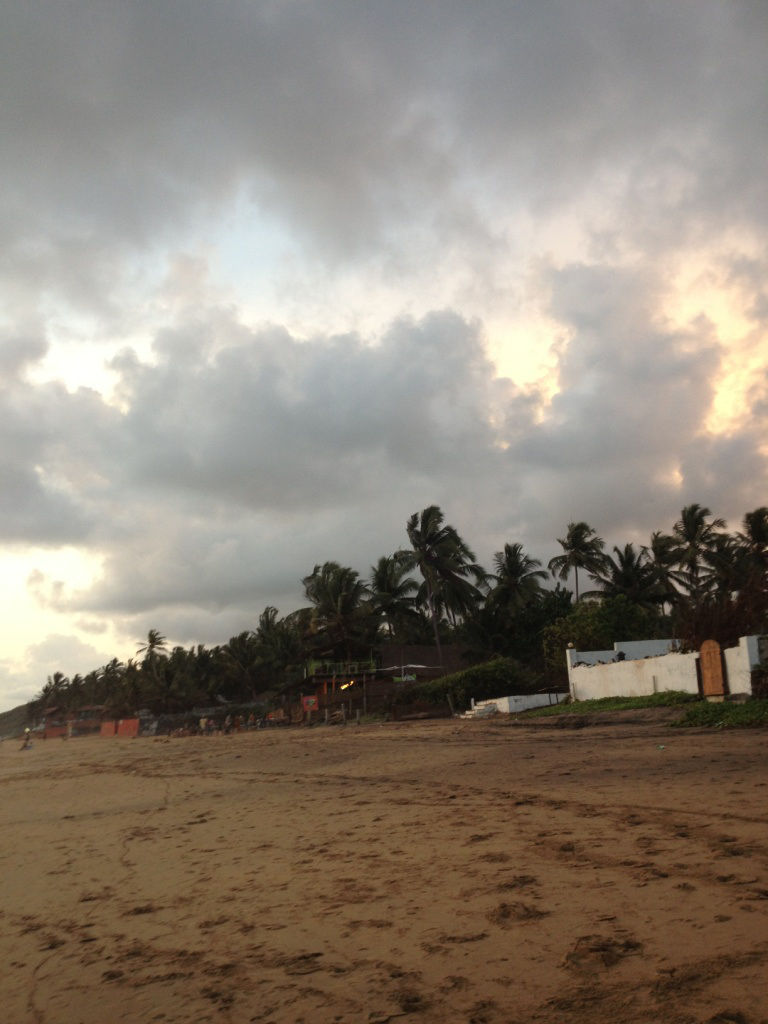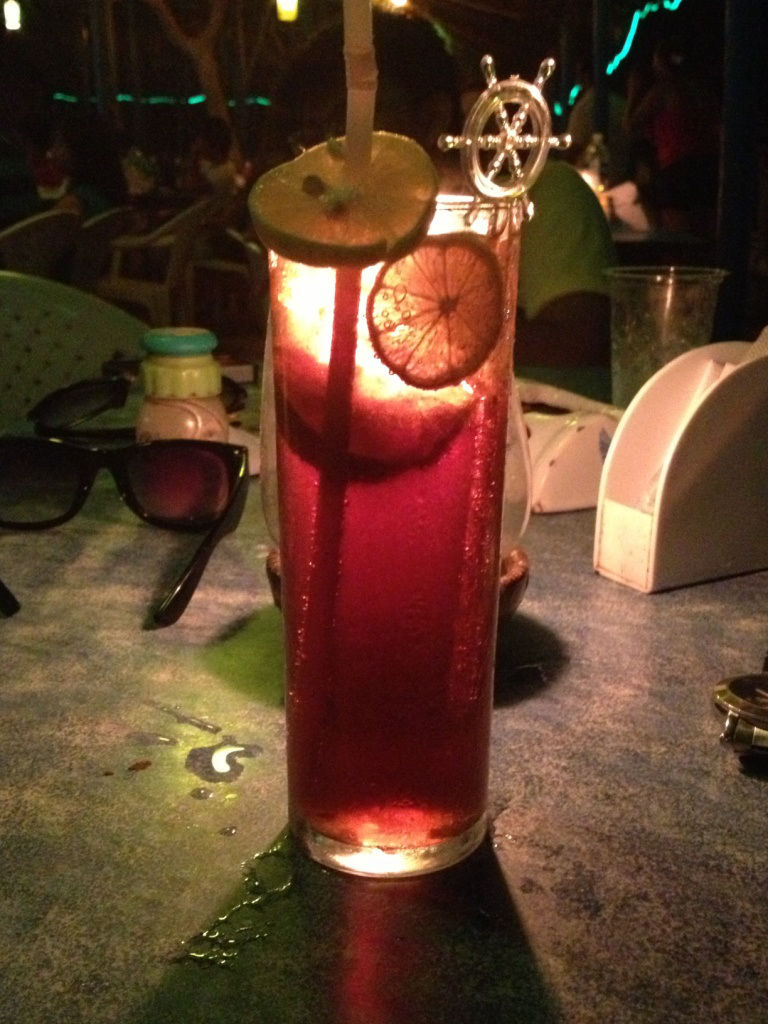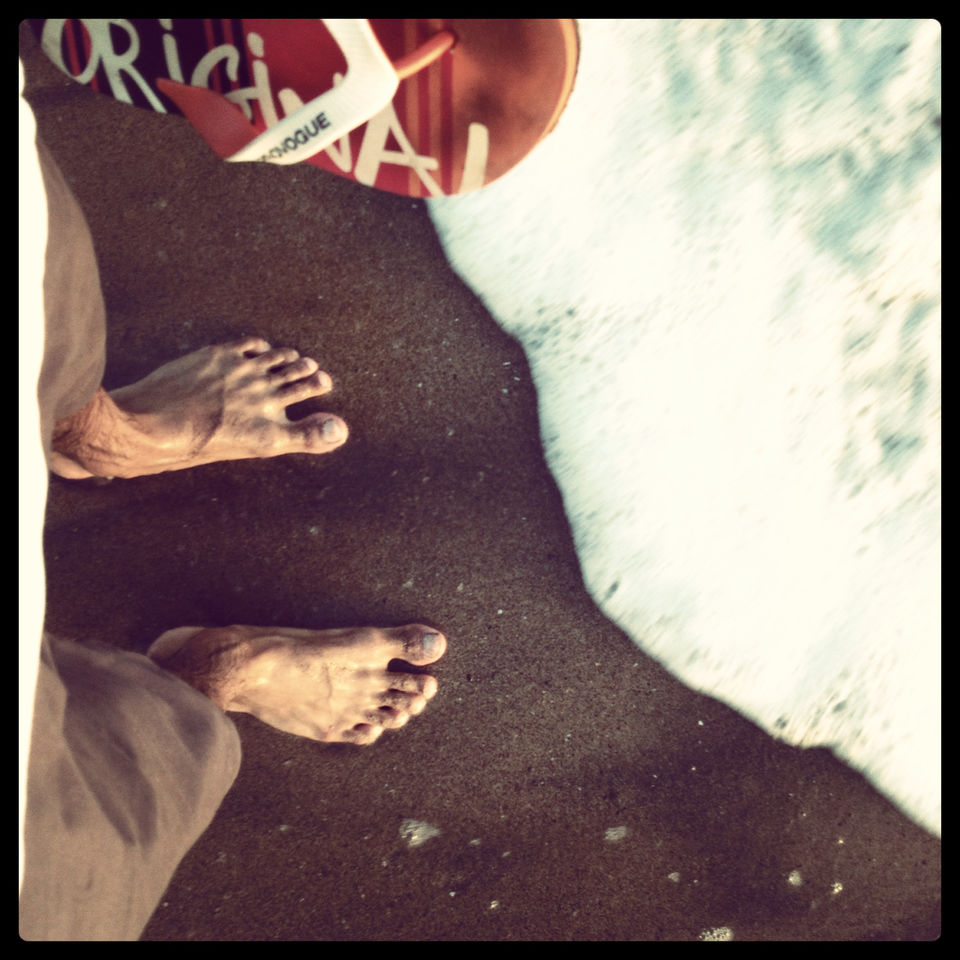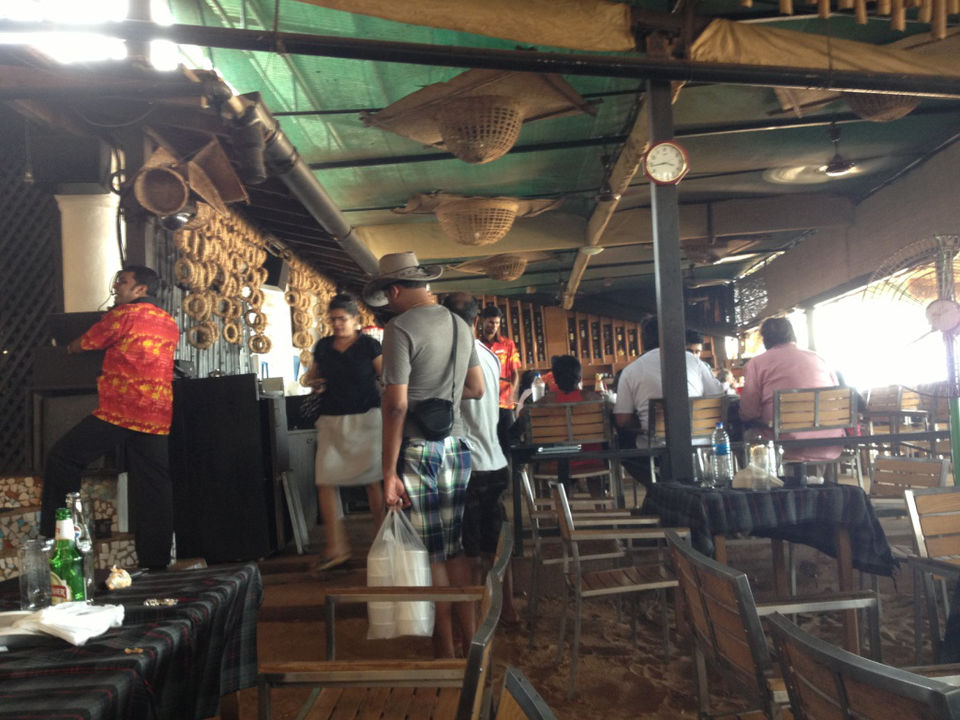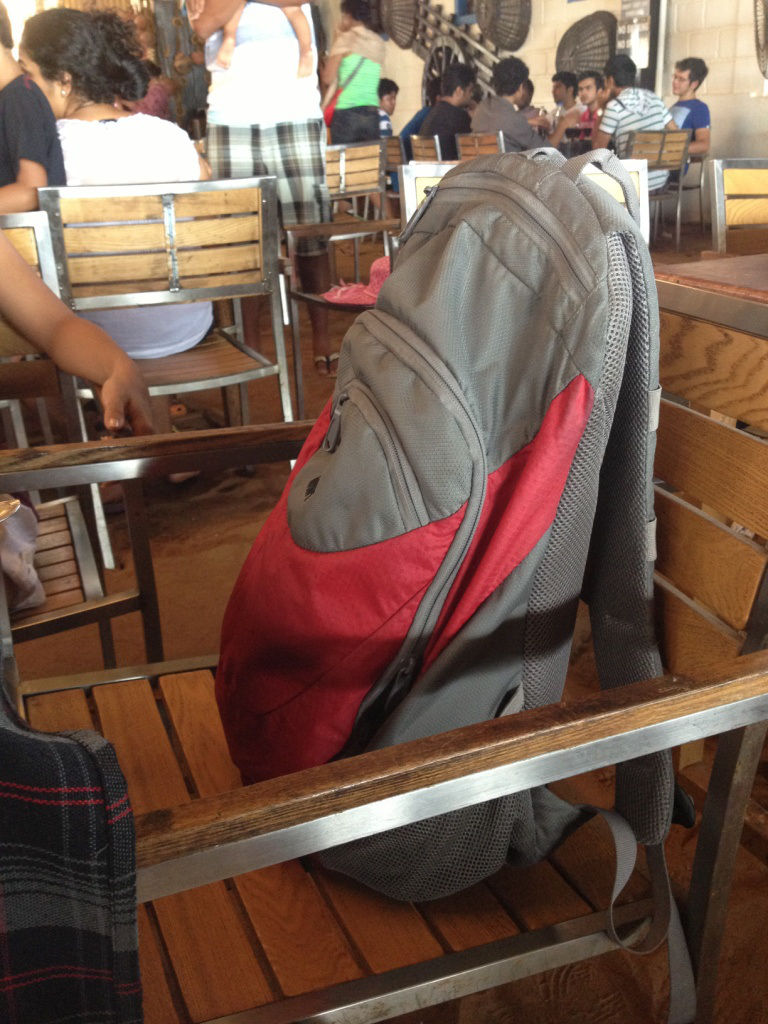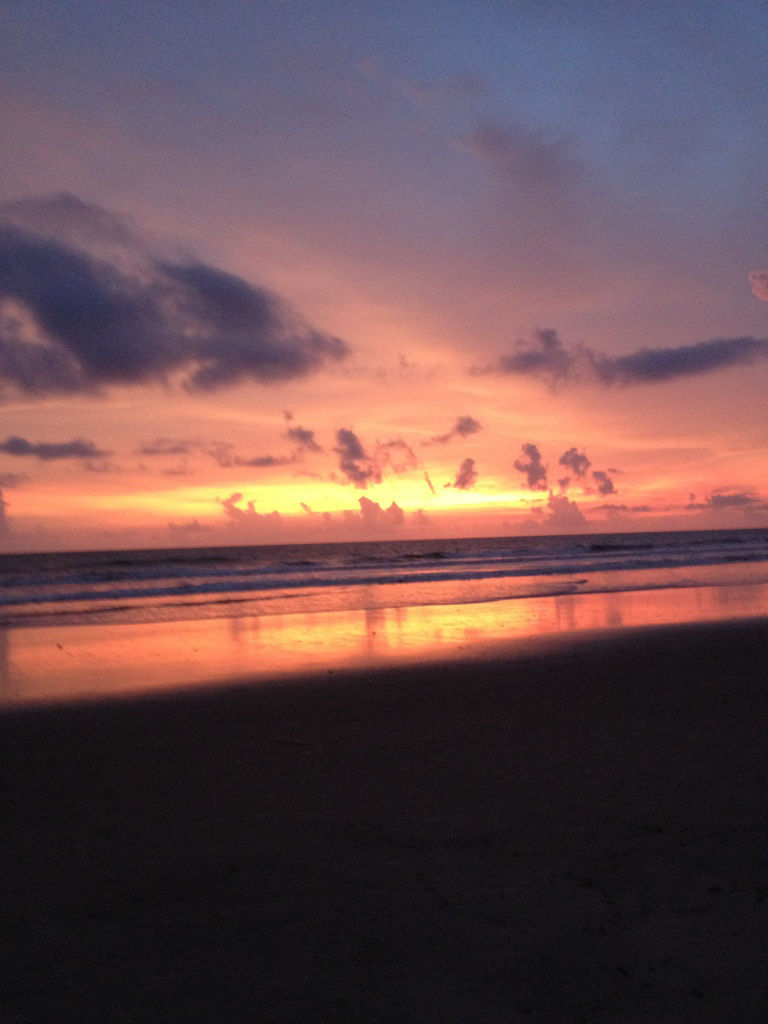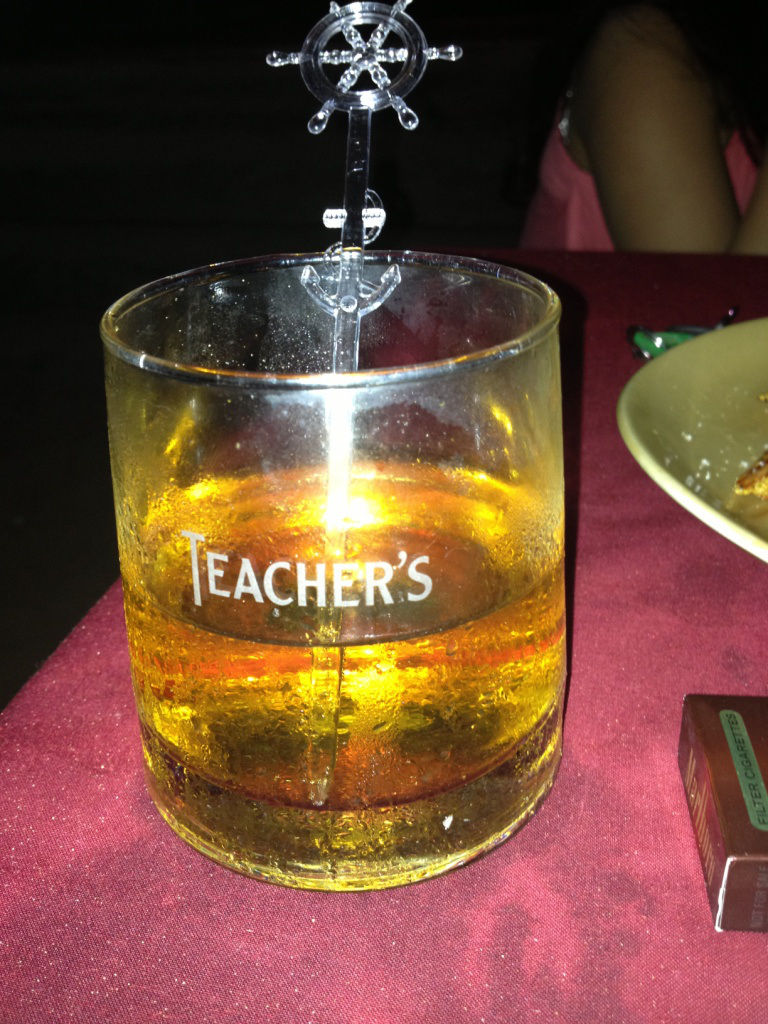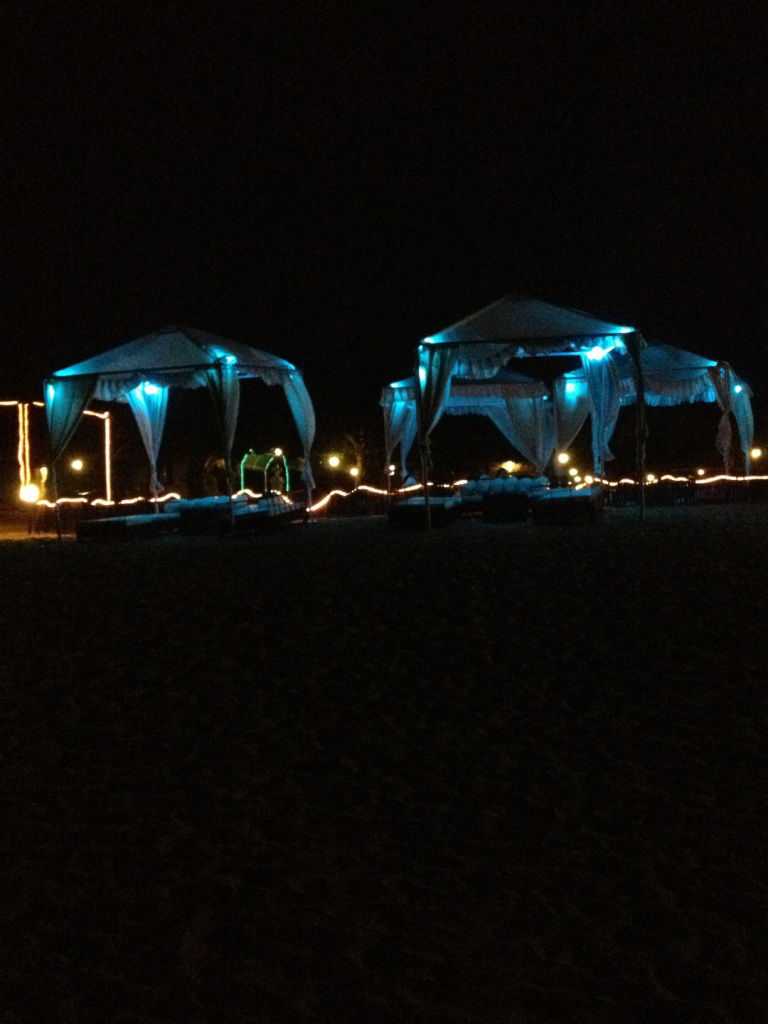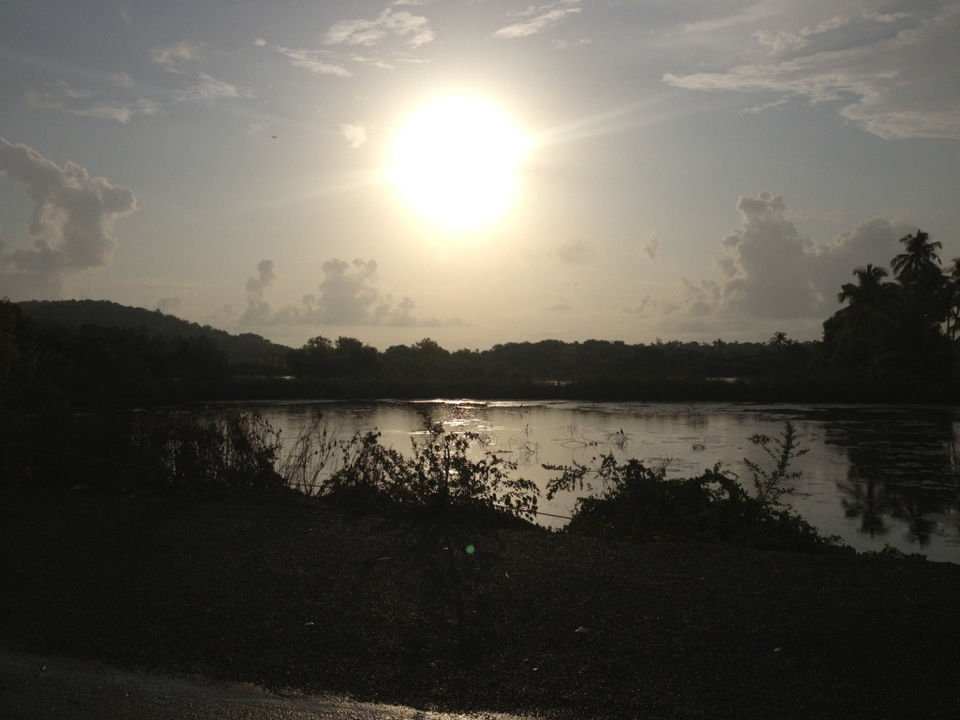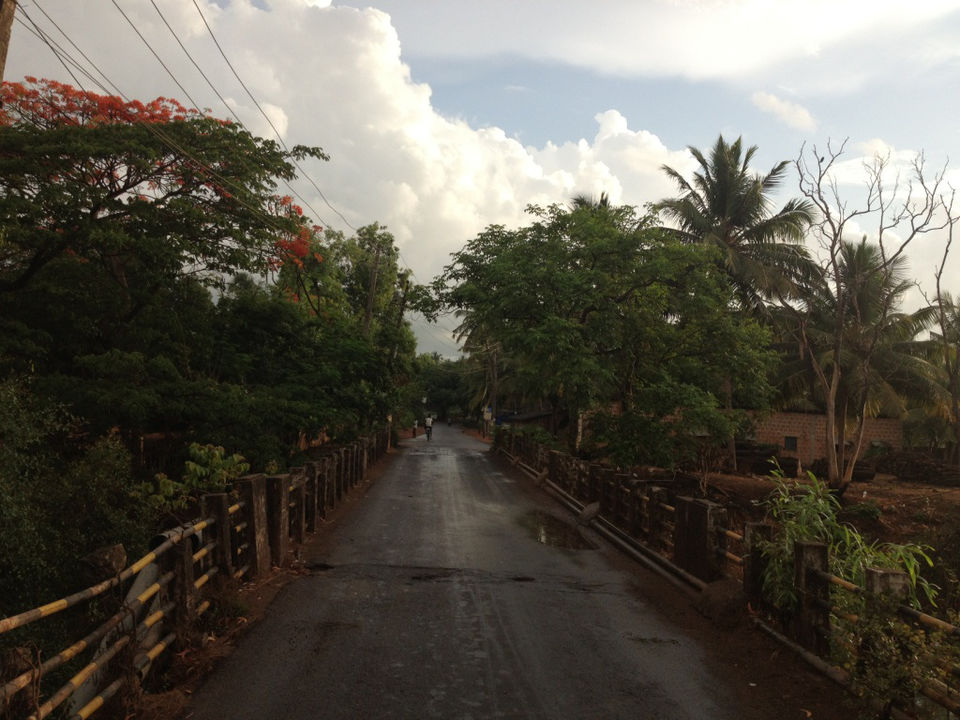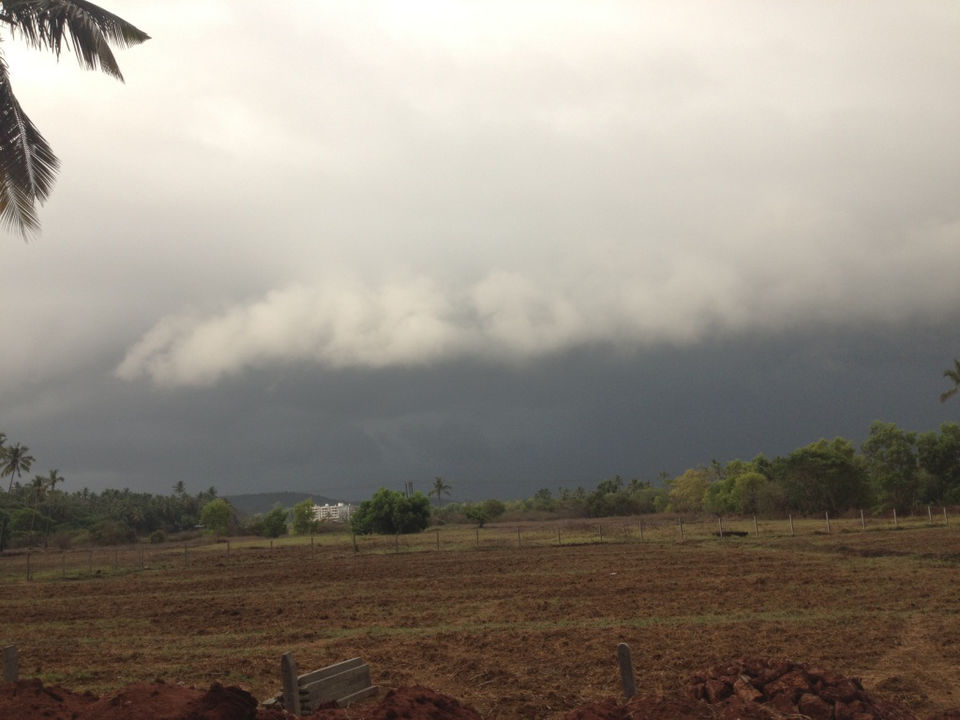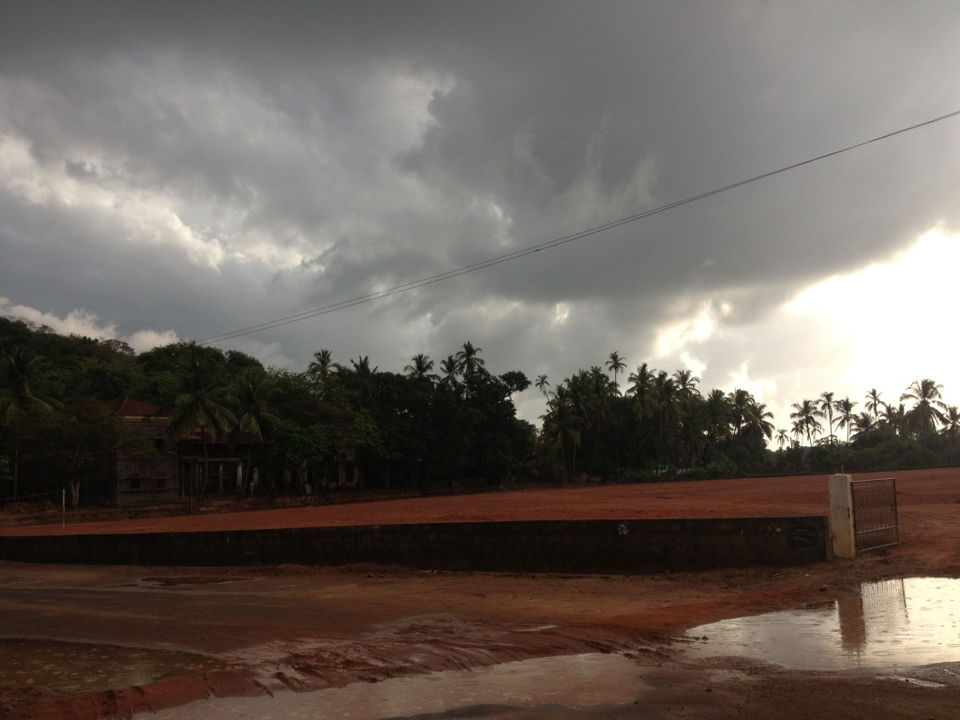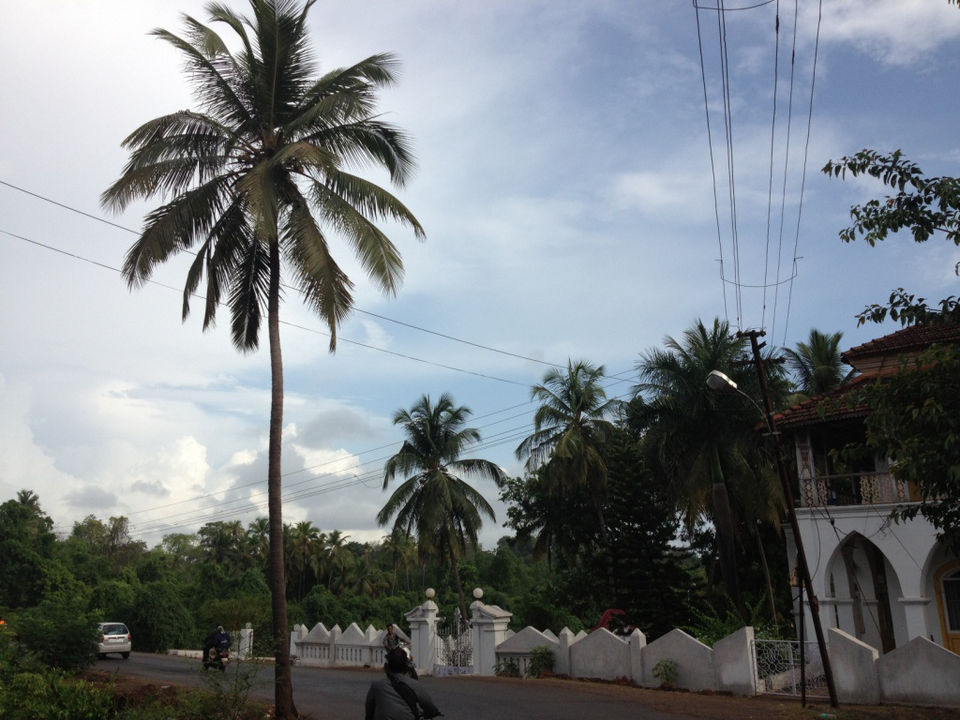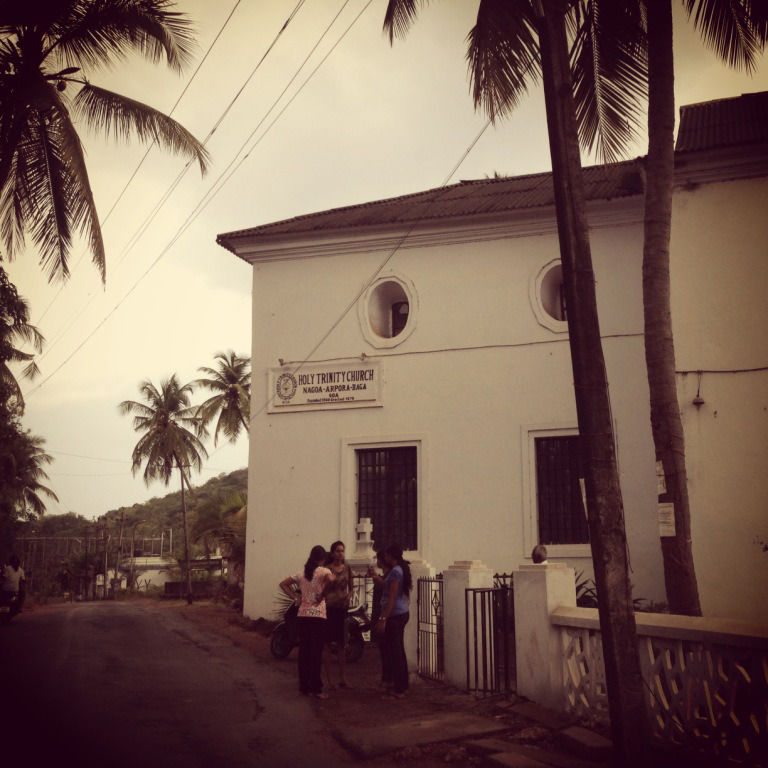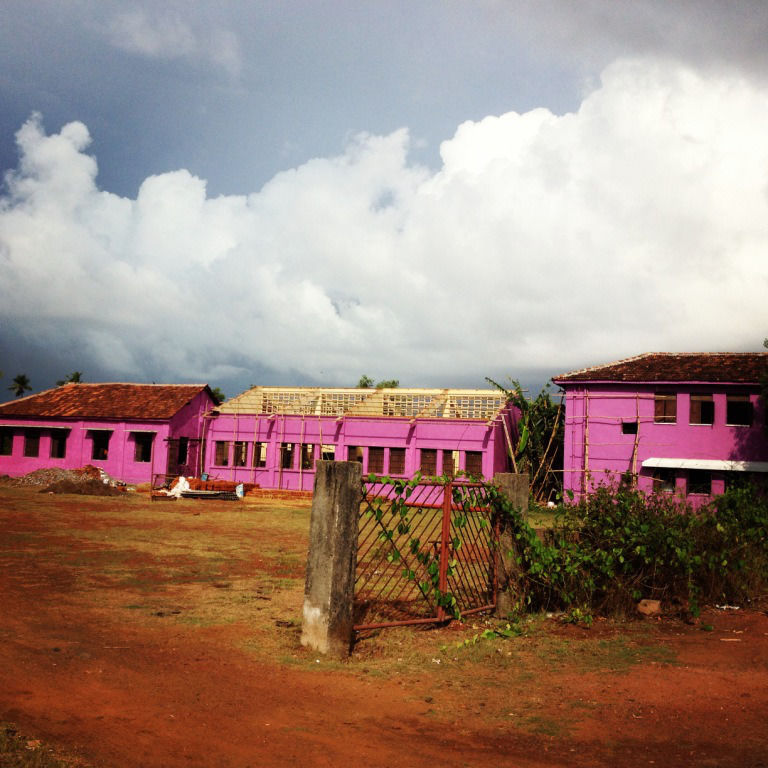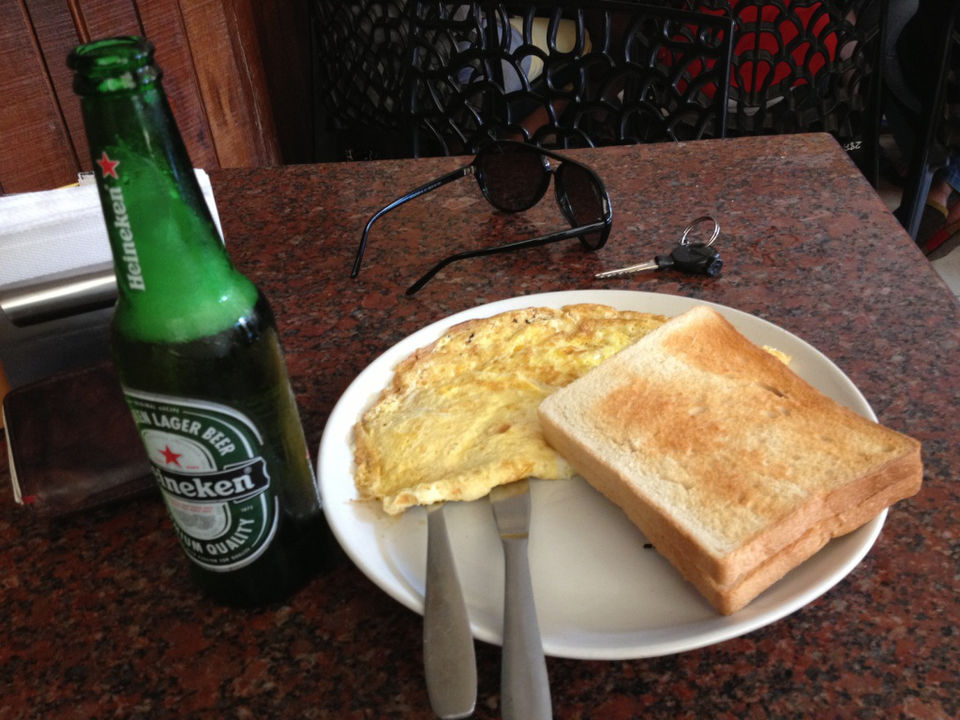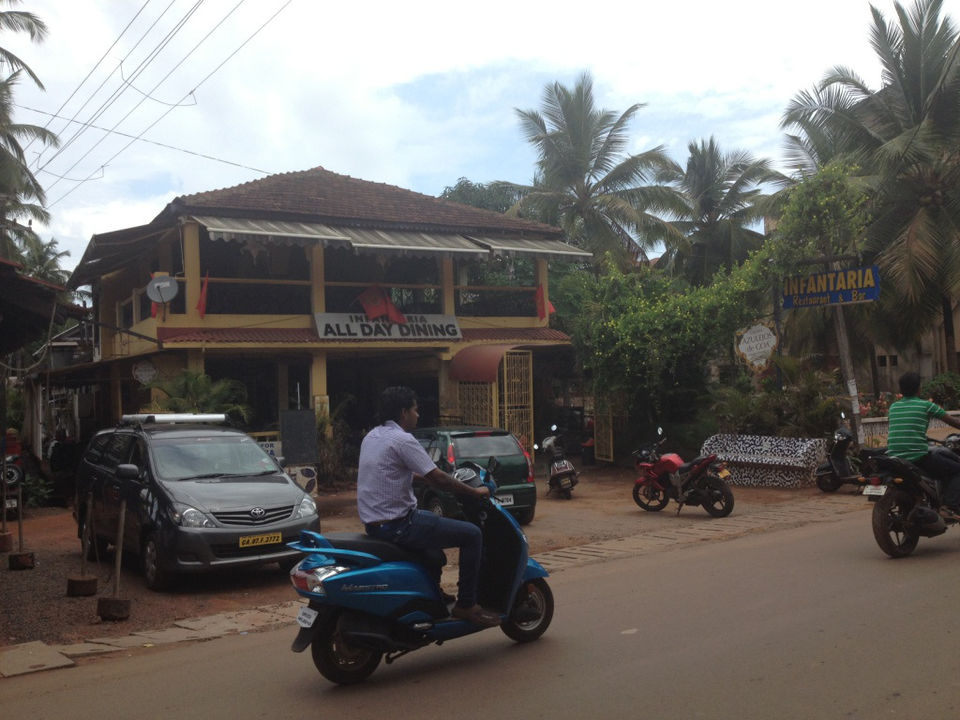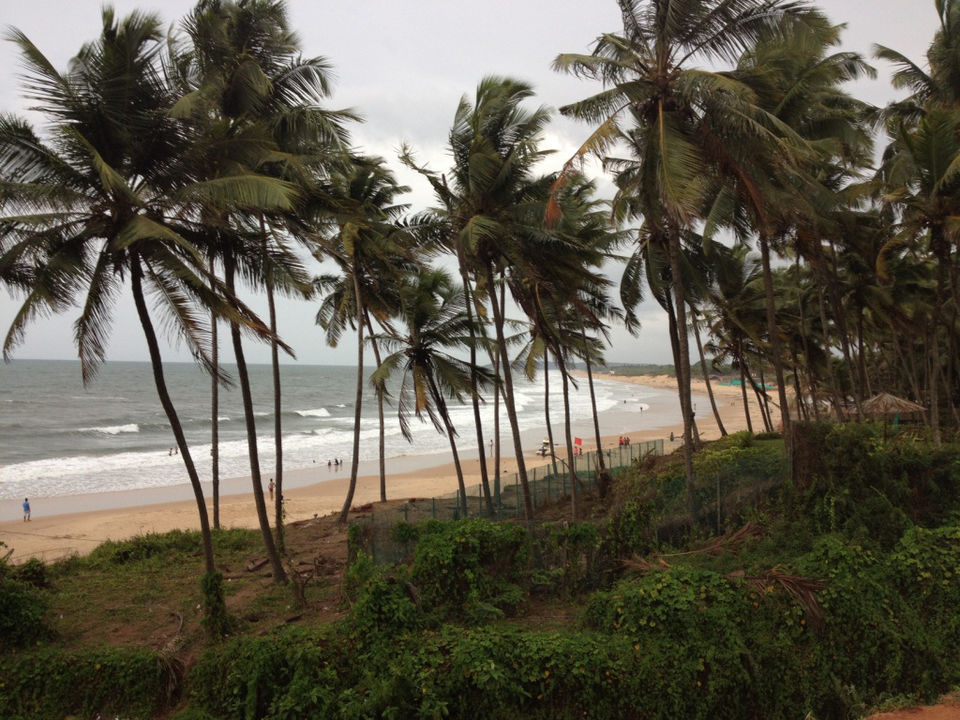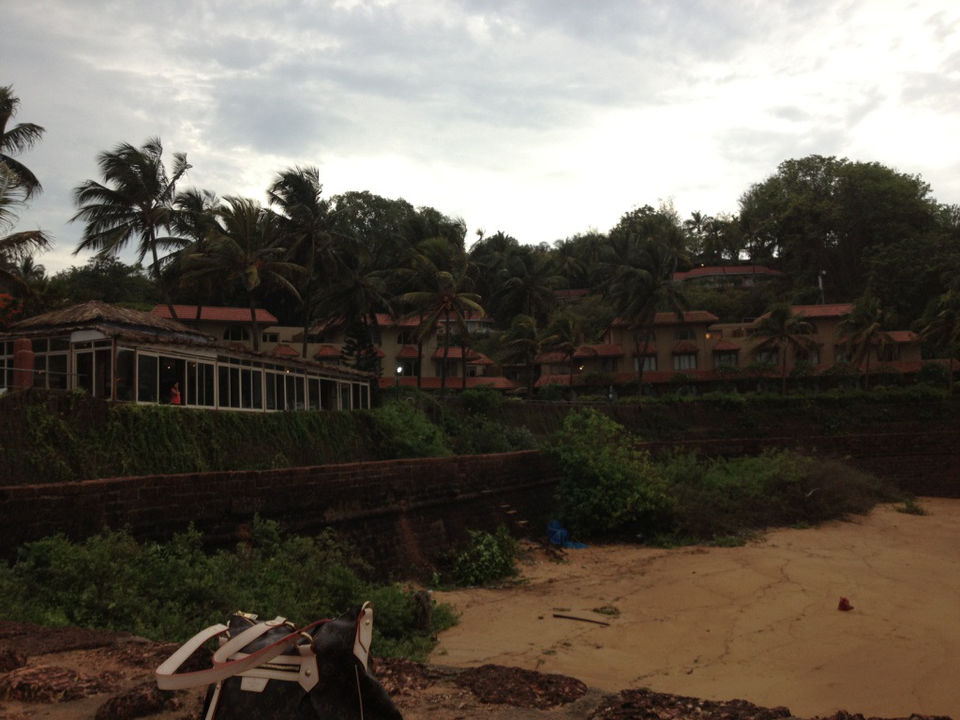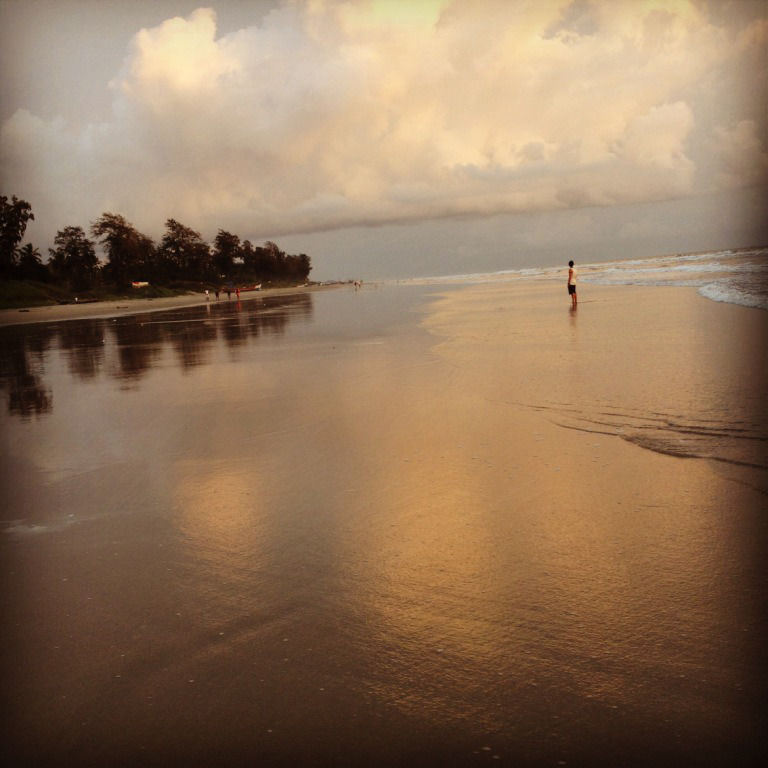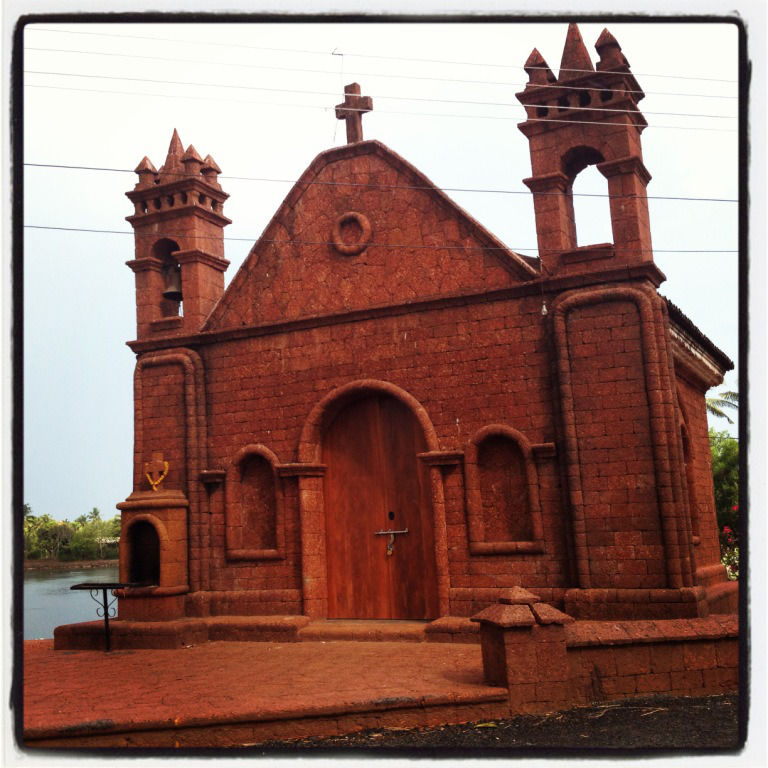 There are perks about being from Goa – the best of which is obviously the fact that you get to visit this amazing place more often than most others would. The downside is the fact that when you eventually make a trip to the place with a bunch of first-time visiting friends, you're expected to play the gracious guide effectively.
My recent trip to Goa towards the end of May this year, was supposed to be somewhat similar. I was taking a long-due vacation with a bunch of long-time friends who were soon to leave for London to pursue their Masters degrees. The added incentive of celebrating one of my closest friend's birthday during the trip added to my daunting task in a way (ALL of my fellow travelers strictly abhorred from indulging in alcohol and were unmovable vegetarians). Au contraire, I was your average, typical Goan – happy to sip on beer all day long and munch down a cache of prawns thrice a day. As you can imagine, all the guide badges that I might have collected over my previous trips were already feeling useless to me.
In hindsight though, everything about this trip was a new experience, everything was adorably beautiful, frustrating, liberating and memorable, all at once. In hindsight, it appears I played a pretty decent guide in Goa too (a future potential profession maybe?)
The Epic Train Journey Was Epic!
We got off to a rough start (and I'm being polite here). Used to travelling in air-conditioned vehicles, making an overnight trip in a General Sleeper Class Konkan Railway train was a new experience for most of us.  Some of us were of the opinion that having 3 confirmed seats between 4 travelers would be the worst of our troubles for the night. These hopes were soon dashed. The compartment was designed to house 8 people. When we got on, it was housing 12 including us. Five of these were fortunately silent and sleepy. Three of them on the top-most berth across us however, were not just noisy but rowdy and annoyed with each other for having 1 confirmed seat between 3. Some of their conversations revolved around who can consume the maximum quantity of alcohol and who is a loser for passing out early in the night. They spent the remainder of the night accusing each other for the lack of space to accommodate a combined weight of at least 300kgs on the top berth. Somewhere around midnight, a group of five rural-bound women entered the compartment with a baby each, ranging anywhere from 6 months – 2 years old and behold! The compartment's population was magically doubled.
That night was a genuine testament to a belief I've long held – people claim entitlement to things they need not have necessarily earned/ deserved, but need! Only because they were a company of five pairs of women and infants, they sought claim to the space at our feet, on the tiny inches of emptiness on our seats, in the gangway, on top of the sleeping uncles – practically wherever they could manage to rest an arm, foot, head or any other body part. Out of the searing heat caused by housing thrice as many human beings as it was designed to and also out of fear of accidentally treading and suffocating a sprawled infant, most of the travelers with a ticket spent the night huddled in minimal space while the troupe of unassuming warriors snored away to glory. The plight of one particular uncle was deplorable as the oldest of the women sat on his seat in front of his sprawled body and used his abdomen, chest and groin as a convenient hand, back and butt rest. At one point, one of the uncles with a seat and a baby on his abdomen woke up to puke out of one of the windows – this amazingly awoke all the passengers with a ticket and none without. We spent the rest of the night hoping for our uninvited guests to get off without feeling too guilty. The defining moment of the entire journey came the next morning when the aunty using the traveler behind her as a back/butt/arm and head rest wakes up and complains to her fellow-travelers: 'Ratra bhar melyane jara araam Karu dila nahi!' (The bloody death-deserving bastard didn't let me rest properly all night long)! I can only assume she expected him to give up his seat altogether for her and go take a stroll in the train all night long. This made me amaze at why most of us felt guilty about their state and why they felt entitled to travelling thus and causing everybody around so much inconvenience and YET feel disgruntled about the 'experience'. I spent the remainder of the journey sitting at the compartment's entrance, enjoying the warm breeze, approaching monsoon clouds, the occasional cigarette and the smell of my native soil.
The cab ride from Thivim Station to Baga was comparatively mundane, except that one moment when our cab driver banged into the cab right in front. Both the drivers got out to examine their respective vehicles and I facepalmed myself in my thoughts. It was a pleasant change however to see both of them laugh at each other, throw in a couple of good-natured curses and get on their way without the fuss we are accustomed to in Mumbai and I was convinced I was in Goa 
Day 1
We were staying at Santiago Residency – a budget hotel at best. I usually ignore accommodation when I write about my travels, but this one deserved a special mention. The owners Mr. & Mrs. Kohli were extremely helpful in sorting our vehicles, suggesting places to visit, arranging our return tickets and everything else we needed help with. If you're looking at making a short trip with a bunch of friends and don't mind putting up in reasonable rooms, do give them a shot.
We spent much of the day in bed trying to recover from the grueling journey. It was well into the evening when we ventured out to the nearby Baga Beach. Baga, by the way, is the most commercialized beach along Goa's 101 km long coastline. I have personally watched the progress/regress (depending upon the way you look at it) of this beach from being a beautiful, clean, white beach, to a tourist infested, dirtier and expensive place to live in. For those who have been to this beach before, there's some good news. Sam's shack – one of the most famous shacks on this particular beach is still in prime form. The alcohol has become a little expensive of course, but the Long Island Iced Tea and the rawa-fried king prawns are still top notch.
Being a Saturday, we decided to get back to the hotel change into our night clothes and visit a couple of clubs (this is where things were a little tricky, my non-alcoholic friends were actually keen about going clubbing and I knew things get dirty around these places – not things most sober people will enjoy). After contemplating on a place, we decided on Tito's – the nearest and supposedly the most famous club around Goa. Take my word for it – the place sucks monkey balls. It was horrible to a different degree.
An entry charge of Rs. 1500 which was later increased to Rs. 2000 for stags and free entry for the ladies (of course). You enter the place and are hit by a plethora of grossly dressed uncles crawling all over the place. It was a virtual sausage fest with the odd girl sandwiched between five odd guys. There were uncles dressed in vests and pyjama shorts (I kid you not) – most of them conjuring move after move of extreme lewd dance steps directed at the lone white woman in the pub. The liquor was on-the-house and as expected, awful. Beer was warm, and whiskey was ugh well McDowells! I gave up after my second pint and decided to experience sober dancing. After 15 minutes of trying to protect my female friends from being run down by a bunch of oafs, we gave up, found a corner upstairs and stood watching. The lewdness around us continued.
Meanwhile, on one of my visits to the bar to get some soft drinks for my friends, I bumped into a pair of Americans; which is when my perception about western tourists underwent a drastic change. I  have always thought of firangs, especially in Goa, as carefree hippies, who are seldom aware of the fact that they are often being taken for a ride by most of the locals, are usually too stuck up to have a conversation with an easterner and are here simply for the cheap alcohol and weed. I learned that most of these firangs are actually a lot easier to approach and open to a meaningful conversation with a stranger than many locals are. These men also seemed to be aware and informed about the fact that locals often take advantage of their perceived ignorance about the cost of goods in this part of the world but usually let us get away with it because they feel sorry for them (it actually made me cringe). The lone white girl I mentioned happened to be their friend, who for the sake of protecting their identities, I shall name as Mike and Phil. I asked them if they were aware of the crowd's general attitude towards her and was surprised to find that they were bemused by it and not very concerned – in their opinion, we Indians were rarely so open about our sexuality in a sober state and their friend seemed to be enjoying the undivided attention from such a large audience.
I took my leave to visit the washroom, still reflecting upon my conversation and walked into a cubicle meant for women. In my defense  the door was open when I entered and a guy walked out of it before me. On opening the door after I was done, I was greeted by a pair of 40 year old, visibly drunk aunties accusing me of being a molester and occupying the lavatory for 20 minutes. To my surprise, I was bailed out by my newly made friends, who testified to me being with them just moments ago and sounding completely sober. At this point, I decided to call it a day, gathered my friends, bid farewell to Mike & Phil and retired for the night.
A useful tip for future travelers; if you ever feel like clubbing in Goa, don't let the extravagant marketing trick you – let Tito's be your last alternative. Usually, I'd recommendClub Cabana – a huge, beautiful club perched on a hill top with a pool, 2-3 open area bars, great crowd and acres of open space. Without doubt Goa's best club. Unfortunately, my landlord tells me they were temporarily shut down since they ran into some kind of licensing issues.
Day 2
Most of Day 2 was spent in the pool at the hotel. One of the things on my to-do list is to learn swimming someday – it is one of those annoying things I SIMPLY haven't managed to succeed even after 2 short attempts. We traveled to Anjuna Beach that day. At this point, I must mention that I had only once before ridden a scooty in my life before – and that was in a fit of disheveled intoxication. Over the next few days, I did manage to learn to ride a scooty with a pillion rider and mastered it.
Anjuna Beach has recently become more popular amidst young Indian travelers, thanks to being the venue for Sunburn – the largest Electronic Dance Music festival India sees every year for the past 4-5 years. Much before Sunburn arrived, Anjuna was frequented more by hippies (in the traditional sense) you could often find plenty of them smoking pot openly along the beach. During this particular visit, the beach was deserted…and beautiful. We took a long walk on the beach for an hour or so before we headed to Curlies – easily one of the most famous tourist joints in Goa. Curlies is a pub-cum-shack. The shack downstairs is a peaceful, cosmopolitan place where you will find regulars from several nationalities and cultures. The pub upstairs is a crazy scene with genuine psychedelic decor (neon lights and all that) and thumping electronic music every night. My friends being the sober, Bollywood-ish kind, we settled down in the shack area to a nice evening of cocktails, food and the IPL final on big-screen.
Day 3
The next day, we decided to explore the less frequented beaches up north and sought some help from our friendly landlords. After a power packed lunch at Britto's Restaurant & Bar , Baga, we headed on what was easily my best evening of the trip. Britto's deserves a genuine mention for the wonderful place they have carved out on the beach. Usually jam-packed at peak hours, the food was amazing, the bar is small and exquisite and the ambiance is as friendly as you'd expect in Goa. The place also houses some of the best desserts you'll find in a restaurant in Goa and an in-house tattoo salon for the inexplicable urges several travelers experience to get inked while travelling in Goa.
The plan for the day was to cover Arambol, Mandrem and Morjim beaches. Arambol, also known as Harmal at 23 kms drive from Baga was the furthest away. The drive to Arambol is a thorough beauty. Cutting through picturesque, rural Goa, occasional mountainous terrain and narrow one lane roads was a genuine experience especially under overcast skies. As my renowned misfortune would have it, my scooty lost the oil-tank nut-bolt at some point during the drive, which caused my engine to overheat and shut down. Fortunately it decided to die right in front of a garage (beginner's luck maybe?), which meant all it took was a 30 minute wait and INR 275 to get it fixed and running like a bau5 again.
Arambol is a genuine beauty. White sands, sparse crowd, bluish black water and a setting sun makes the perfect setting for any of you romantic couples out there. Pushed for time, we couldn't spend much time at Mandrem or Morjim, but both beaches are just as beautiful if not more.
We returned to Baga after running out of fuel once and filling petrol sold in plastic bottles at general stores. A quick shower and we were on our way to one of my favorite places in Goa – St. Anthony's Shack & Karaoke Club . There are plenty of karaoke clubs all over Goa – one on every day of the week, but St. Anthony's by far is one of the best karaoke hubs I have ever been to. Extremely receptive patrons, really well organized karaoke (in my 4 visits to this place, not once have I noticed them guys struggling with the equipment or the software). The organizers themselves are brilliant singers and at some point during the night, they will launch into a medley of Goan folk music – and then you will be be wishing the night never ends. We brought in my friend's birthday at the shack, the waiters were kind enough to arrange for a small cake from a neighborhood bakery since they do not serve dessert on the menu. After singing my trademark U2 song and dedicating it to the birthday boy, we decided to call it a night and retired for the day.
Day 4
The next morning, I was to travel to Thivim station with a friend of mine to purchase our return tickets. The 45 minute scooty ride at 6-7 am in the morning was one of the most breath-taking pillion-rides I've experienced in recent years. You have to cross a good part of Saligao district to get to Thivim from Goa, dotted with small local chapels, beautiful little chalets, bungalows, restaurants and farms – a scene worth experiencing. We also passed the historic Mapusa city on our way to Thivim – some of the Mapusa market roads are really reminiscent of characteristic, Portuguese influence. Ridding pillion, I was in an inspired photography mood and managed to click plenty of really beautiful pictures along the way. Do check them out below (and forgive me for some of the blurry ones – not really a pro at this).
This was also the day the monsoon properly set in in Goa. While our original plan was to set out for South Goa and explore Palolem – maybe even stay there for the night and leave in the morning. The downpour that started by the time we reached Baga again meant it was impossible to make the long journey south. We decided to take our bikes out and just roam about aimlessly in the neighborhood! Given that it was pouring cats & dogs, I took a huge gulp of whiskey to keep the cold out and set off with the Activa I'd developed a special bond with. We drove through Saligao and back and ended up at the far end of Calangute Beach – a part of the beach that isn't frequented by too many tourists. Unfortunately, given that it was pouring, we don't have too any pictures from these few hours, which were pleasant to say the least. The remainder of the day was spent indoors as the rain continued to pour and we began to appreciate the warmth of a closed shelter around us for the first time on this trip 
Day 5
I had an early rise on our last day at this place and while my friends continued to slumber well into the morning, I decided to get out and have some time by myself. I got on my Activa and drove to a cozy little neighborhood cafe – Infantaria All Day Diner. This place has, for some time now, been my favorite breakfast joint in North Goa. Absolutely smashing breakfast menu ranging from the yummiest omelettes to ham, sausages, the pancakes & desserts (Jesus, I'm already salivating). Hey if you're a non vegetarian and have an appetite of any sorts, you cannot skip this place for anything. To add to it, the place has miraculous offers on beer, some brilliant decor upstairs and sometimes absolutely blissful Goan folk music going (I've attached a clip if you want a sample).
After a hefty breakfast, I picked up some wine for my dad and headed back to the hotel. We spent the afternoon packing up and left for a late lunch, leaving our baggage with our helpful landlord while we all went for a last ride. Today, I took my friends over to Candolim Beach and Aguada Fort. Situated on the Sinquerim Beach, Aguada has been declared a National Monument. A good part of the original fort has been converted into a fantastic five star beach resort –  Vivanta by Taj . Yet, the original lighthouse and a good part of the remaining fort is open to the public and a resilient reminder of the great Portuguese influence in the area. We spent our last evening watching the sun set over Sinquerim's horizons and in the process clicked some really beautiful pictures. It was here, perched on the edge of the fort, smoking my last cigarette in Goa when I realized this is what I wanted to do – to travel and to write; it was here that I decided I'd take on writing as more than a mere hobby and in the fading light of that evening, came a moment of clarity that I will forever remember every time I have doubts about what I desire from this life.
We took a bus from Mapusa back to Mumbai that night – the rest of my friends slept ceaselessly while I was gripped by a nervous energy to explore horizons that until now, were nothing but a distant possibility. I've been to Goa countless times in the past, but this one trip will forever remain deeply etched in my memory for a variety of reasons.
Have you been to Goa before? Do you plan on visiting soon? Please feel free to share your experiences with us through your comments.