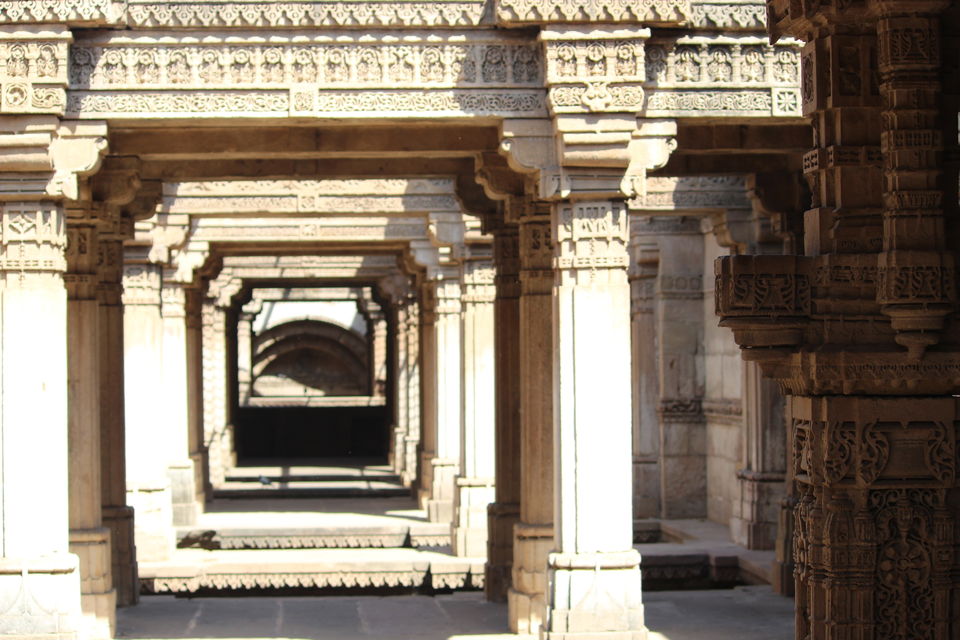 " Who say Travel is expensive ? " You just need a research , perfect plan & time. 
We are lucky as we have train which connects every part with very low price. We planned Gujrat Trip in Feb'19, as it is cold whether so we don't required AC train ( Again we saved money ) hence we choose normal sleeper coach for travel ( Don't forget to carry light blanket or to cover you at night. 
Day 1 : Ahmedabad
Morning 
- In morning 6:30 am around we reached to Ahmedabad. Instead heading towards the hotel we decide to visit Chandravillas a very famous heritage shop since 1877 for breakfast ( Dhokla, Jalebi, Fafda with papita chatni) cost for two ppl around Rs 200-300/- 
- Backside of the shop their is another heritage sweet shop Kandoi Bhogilal Mulchand since 1845
- In few min walk you will visit Rani No Hajiro & Badsha Tomb .No ticket required. 
(This area comes in the main market. In morning it is so easy to travel as in the night this market become most crowded area because this place is none another than Manek Chowk . Manek chowk is very famous night food market which starts around 7-8 pm in the evening.  Need to walk a lot to explore the market. Famous food : Ghotala Dosa, Pav Bhaji, Ice Cream Sandwitch)
- Near to main chowk their is very small shop for Namkeen. You will get best Hing Sev over here. 
- After hectic start we head towards the hotel. We stayed at Ginger , SG Road. (Don't stay at this place but will recommend to stay in this area as it is central location for all places where I visited )
Afternoon
After taking the nap we visited few below famous food shop 
i. Jani Loccho 
ii. Swati Snaks (Little bit expensive) 
iii. Ambika Wada (Must must try)
iv. Maharaj Samosa 
Evening 
After our food walk in the evening we need a rest so we visited Flower River View . Their are many River View points but I heard about Flower River View more. Don't bring video camera, DSLR cost was 1700 to visit the garden. 
Garden is so beautiful with variety of flowers, having lake in middle of it with water fountain . Visit early as it is closed in night. After that we taken the walk on the river side & yes here you feel why Ahmedabad say developed city by Modi. The walking path along is so wide with food stalls, activity like cycling/boating. Really good place to visit the sun set. 
Day 2:
Morning  
After breakfast we rented the scooty around 200/- for 12hrs cost & went to Bhadra Fort, Tin Darwaja ,Sidi Saiyyed Mosque ( Window designs of intertwined trees and foliage and a palm motif n this design is the logo of the Indian Institute of Management Ahmedabad)
Afternoon 
We visited :
1. Adalaj Stepwell 
2. Sabarmati Asharam 
(Both are on the same way) 
Evening 
Dinner at Vishala & drop the vehicle 
Day 3 : 
Explored near by area/temple & in evening we start journey to Bhuj 
Day 4 : 
Around 4 am we reached Bhuj. Unfortunately city was closed due to 14th Feb'19 border issue. But we some how manage a scooty & explore bhuj city, near by handicraft village. I shopped Bhujodi shawl , dupatta .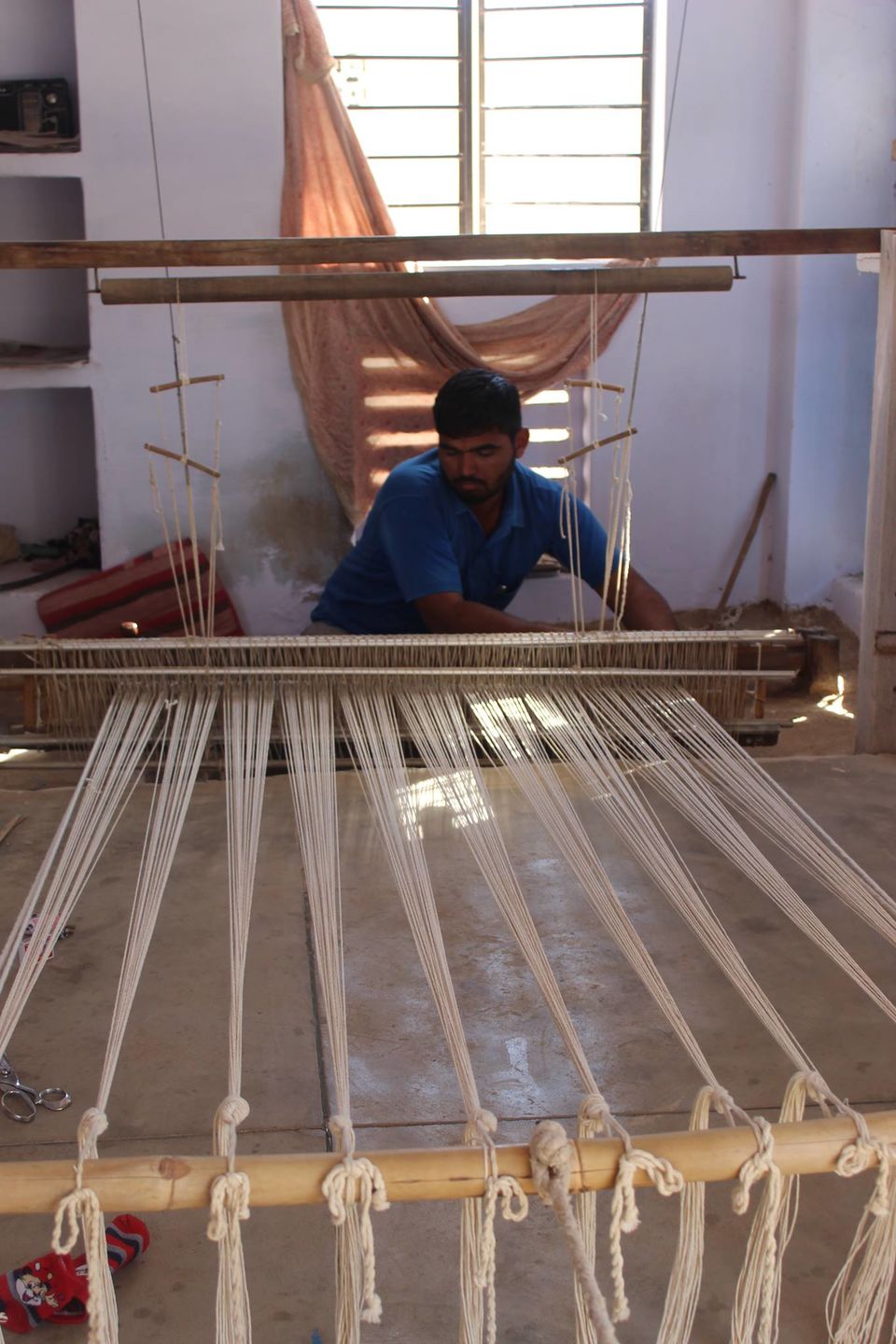 In evening some shops starts opening unfortunately not able to try Dabeli. But we tried fire paan, camel milk 
Day 5 : 
Morning 
1. Prag Mahal 
2. Shree Swami Narayan Temple 
3. Kutch Museum
Afternoon
Finally most waited journey started  from Bhuj to Kutch. Vehicle not allowed inside the Rann, so we take the camel ride & travel towards the White rann. 
( I will recommend visti rann in Nov as it more white , due to heat & continues travelling vehicle /ppl the whiteness get little fade. Also try to visit on Full Moon light)
We walked little bit far to get white dessert. At one place we stopped, was watching sun set & moon raise.
Watching full moon at white dessert, ohhhh thts it my trip  become successful.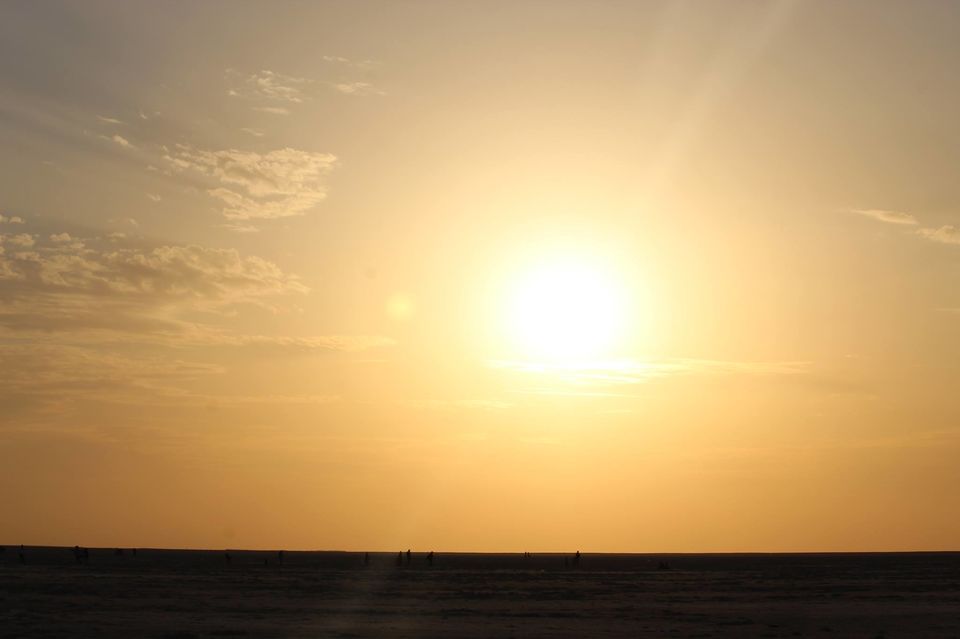 (Make sure full your tank, or get extra petrol as their is no petrol pump near by)
Day 6 
In afternoon we start journey back to the our homes
Yes!!! All 7 days trip, travel, food, stay, shopping at only 10,000/- 
Tips : 
1. Travel intercity by rented vehicle 
2. Budget hotels
3. Local foods