7 Touristic Things To Do In Ahmedabad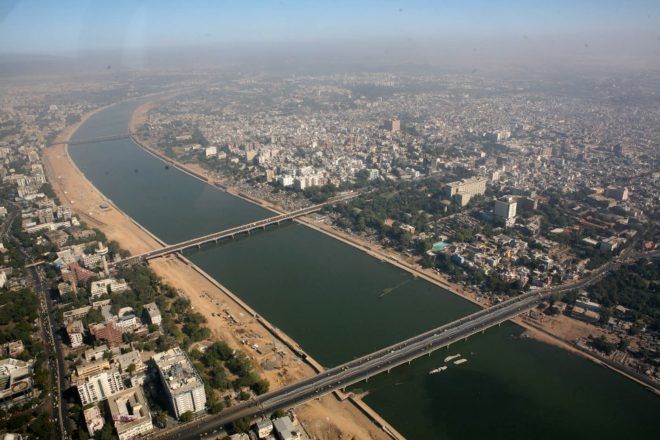 Ahmedabad, as the most popular city of Gujarat State, is bustling with vibrancy and cultural authenticity. It is a great combination of tradition and modernism, with people across different walks of life, following the local religious festivals on one hand and there being huge shopping malls, modernization of existing facilities and infrastructural development on the other. Ahmedabad actually got it's name from Sultan Ahmed Shah around 1400 AD, that today seems to have grown into the most developed city in the State of Gujarat and might as well certainly rank as one of the top 10 most modern cities of India.
As a part of my travels, I have now started to visit cities and towns, even when a lot of my colleagues & acquaintances find it as something not worthy of exploring. It's like them saying - Ahmedabad has already been seen and written about by a lot of guys, so what's new ? Where's the fun ? My theory is of course different. I am more like - even if others have done it, I haven't ! So that's a chance for me to go and do it my way.
This visit of Ahmedabad City was a very quick trip over a "Friday-Saturday-Sunday" weekend and it is now very clear to me that 3 days is absolutely sufficient to experience the place. Out of all the things that you have in store here, I will nominate the best 7 things & places to see & experience here.
1) Sabarmati Ashram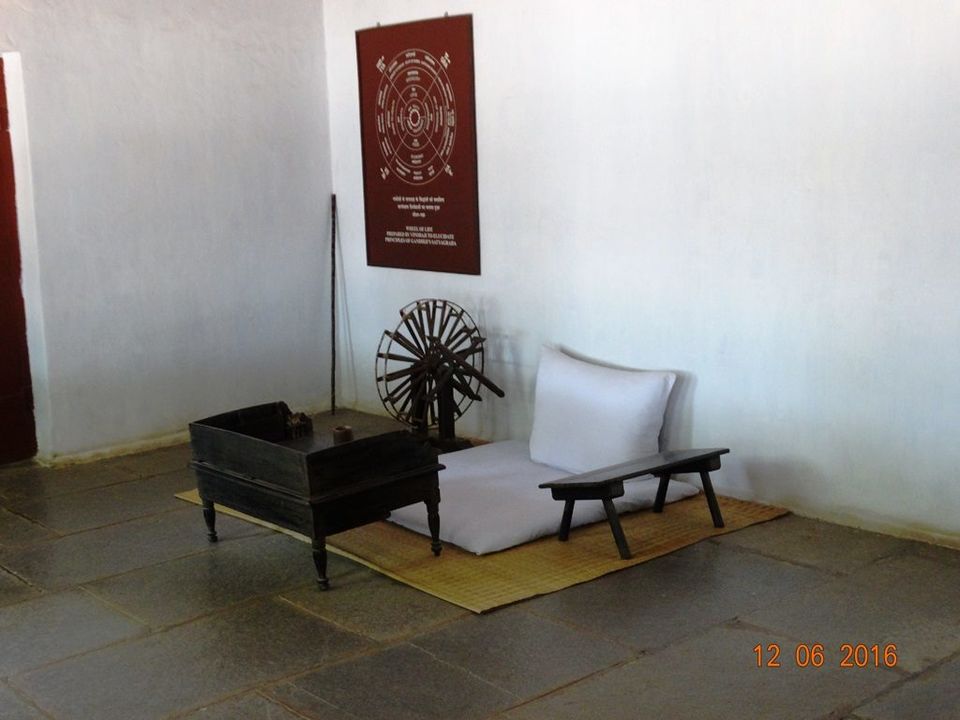 Sabarmati Ashram, or Gandhi Ashram as it is also known as, was established on a quiet stretch alonside the Sabarmati river, a little outside of Ahmedabad. Today it has come within the jurisdiction of the main city but is still a very quiet and relaxing place. The Ashram is today a memorial of Mahatma Gandhi, has 9 different sections including "Hridaya Kunj", Mahatma Gandhi & his wife's residence from 1918 to 1930. It is this place from where the famous DANDI MARCH began, to protest against the Salt Tax imposed by the British. Also, worth checking is the Library and the Light & Sound Show.
There is no entry fees and the ashram is open from 8.30 am to 6.30 pm on all days.
2) Kankaria Lake Front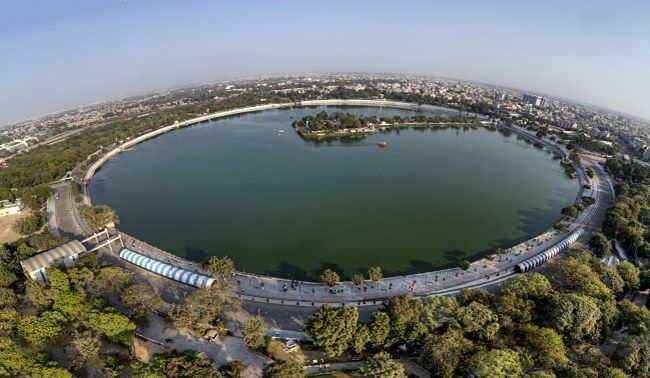 Kankaria Lake is not just a lake. It is an Entertainment City in itself. Although the lake has been in existence since 1500s, it was in the year 2008 that it was brought to it's fullest potential - as I may like to put it. Very popular with children and adults alike, it has permanently water-filled space of about 4 kms, jogging track, a toy train for children, walkways, food court, musical fountains and a wonderful garden - all in one. No wonder it is very popular with the locals as well as tourists. Over 20 Million visitors have already been clocked here until now.
Open for all days except Mondays, from 9.00 am to 10.00 pm.
3) Sidi Sayed Ki Jaali (Sidi Sayed Mosque)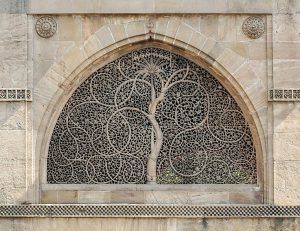 Sidi Sayyed Mosque is located in the centre of the city, opposite the House of MG, a heritage hotel. This mosque is popularly known as Sidi Sayed Ki Jaali. Sidi Sayed was a slave of Sultan Ahmed Shah, who built this structure in 1573 AD. Comprising of 10 semi-circular windows, it is a very skillfully carved work and is appreciated by intellectuals of the said field.
4) Jama Masjid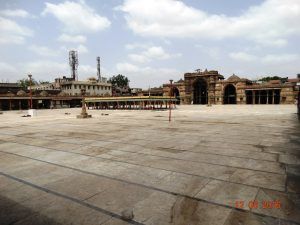 Jama Masjid is one of a kind blend of archaeology in Ahmedabad, worth exploring. Made of yellow limestone, not very popular in the construction of mosques across, it has an Indo-Saracenic architecture. This was built around 1423 AD by Sultan Ahmed Shah himself.
5) Akshardham Temple (Gandhinagar)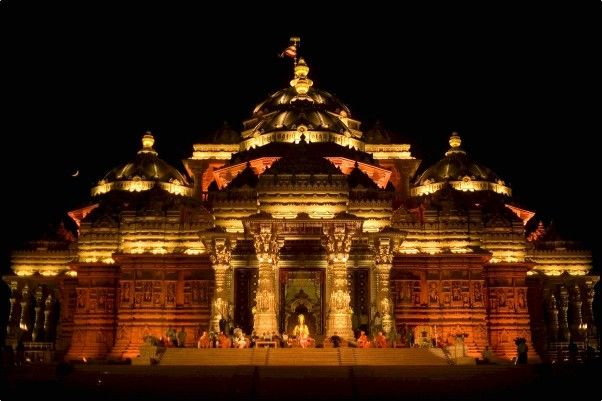 Akshardham Temple is a hugely built complex in Gandhinagar, around 20 kms from Ahmedabad. It is one of the largest temples in the State of Gujarat. There are 3 major halls in the temple complex namely Sahajanand (depicting life of Swami Narayan), Sat-Chit-Anand (large-format movie Mystic India) and Nityanand (showing ancient messages).
Easily accessible by road, it may take not more than one hour to reach, including the waiting period for your vehicle. Do check out the SOUVENIR Section on the right hand side of the main temple. The temple is open on all days (except Mondays) from 9.30 am to 7.30 pm. No entry fees.
6) Gujarati & Kathiyawadi Cuisine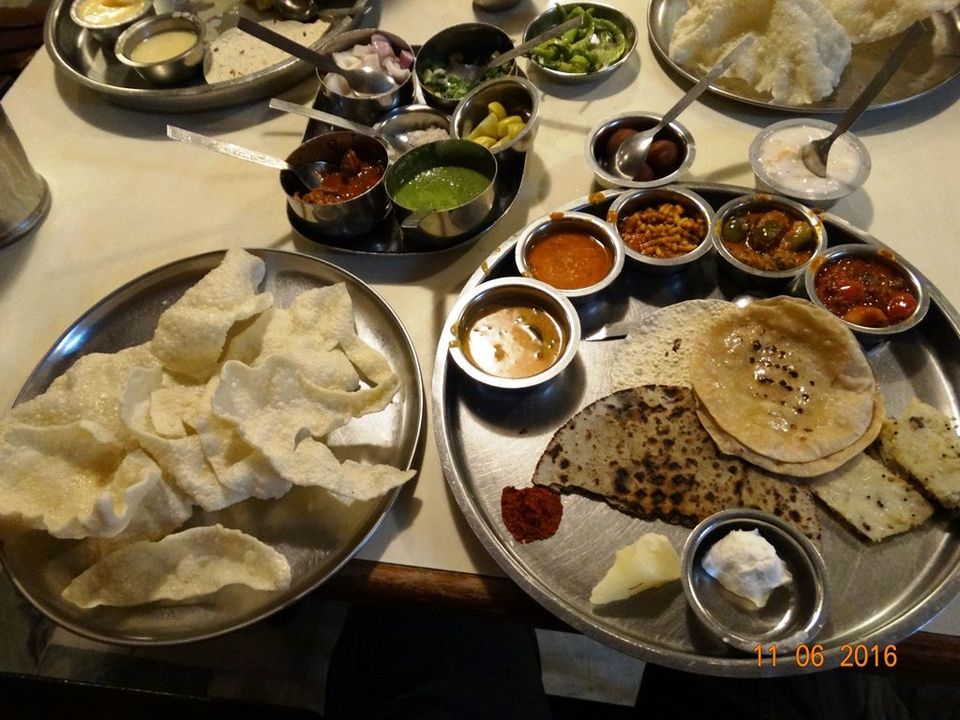 No visit to any place is complete without tasting & savouring the local cuisine. So, here I was, wanting to desperately taste the famous Gujarati Thali. There's are some very popular restaurants near Paldi area that people referred like Pakawan and Gopi Dining Hall. I went to the latter. At INR 360/- only, I had one of the most wholesome meals. Gujarati food has little sweet in everything while it's counterpart Kathiyawad, is hot & spicy. Great food, must try !
7) Street Shopping in Ahmedabad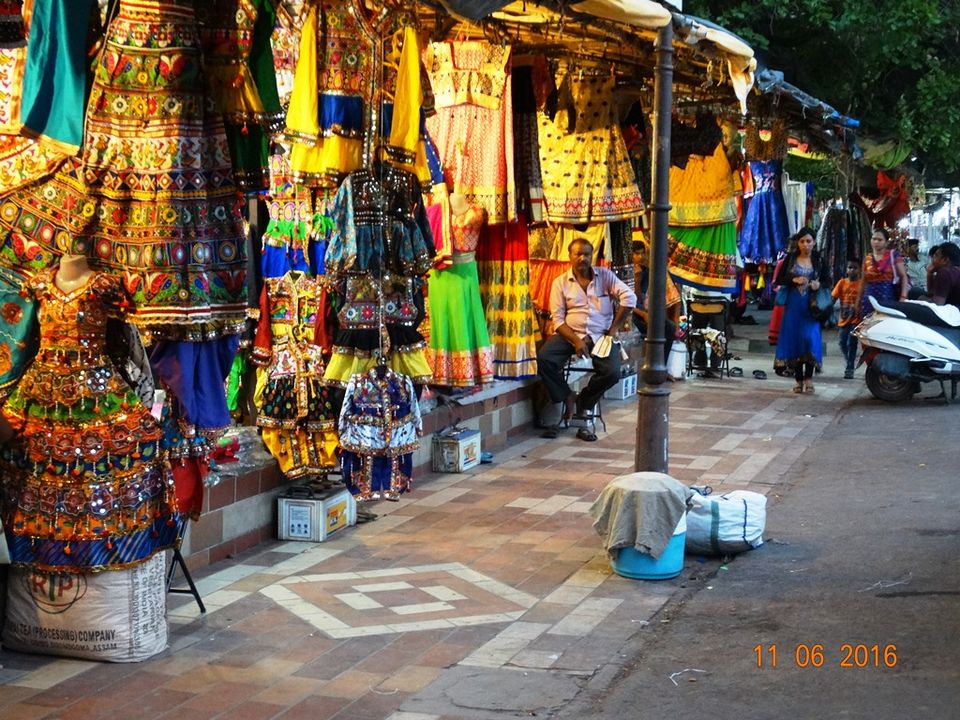 Street Shopping in Ahmedabad is one of a kind experience. I tried to explore several markets including the area near Lal Darwaza (very crowded in evening time) and Law Garden Night Market. Don't go by the name, there is nothing hunky-punky here. Definitely a place more enjoyed by the ladies, they can get cheap but good quality clothes and artificial jewellery. In the meantime, the boys can go take a walk around and have CHAAI & MASKA PAV over an adjacent hand-cart.
The markets open up by around 5.00 pm and run till 10.00 pm. A good place it is.
(Picture Source: http://blogs.cornell.edu/tylerkeegan/cities/ahmedabad)
Do let me know what do you think of my above experience !
This blog was originally published on 'Fly With Shaunak'