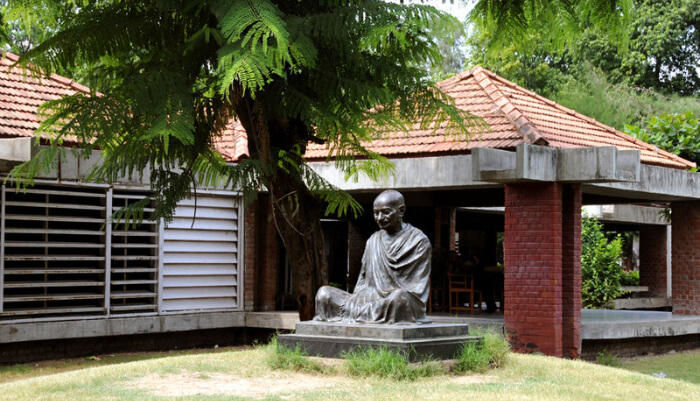 I always wanted to go to Gujarat and explore the state where our father of nation was born. When I was studying in London ,one of my close friends Ashni belonged to Ahmedabad was engaged that time but she was about to get married after the course ended. Being a dear friend, she wanted me wanted to be the part of a wedding which was going to be held at Ahmedabad.
Even though, the wedding was on 23rd, we were invited from 21st December. So, we planned our itinerary accordingly. We reached Ahmedabad on 21st night at around 8:30PM. The driver had come to pick up to Arvind Alcove. The venue was pretty far i.e. around the outskirts and admist of a jungle. The region was quiet and still waiting to be established. The venue was like a farmhouse. Later, one of her friends told us that the entire farm house was planned and created by her mother. Despite, being a dry state we saw all kinds of alcohol being served to guests. Even non vegetarian starters were available. Not only this, the shocking thing was that some of Ashni's friends along with here were smoking joints/weed.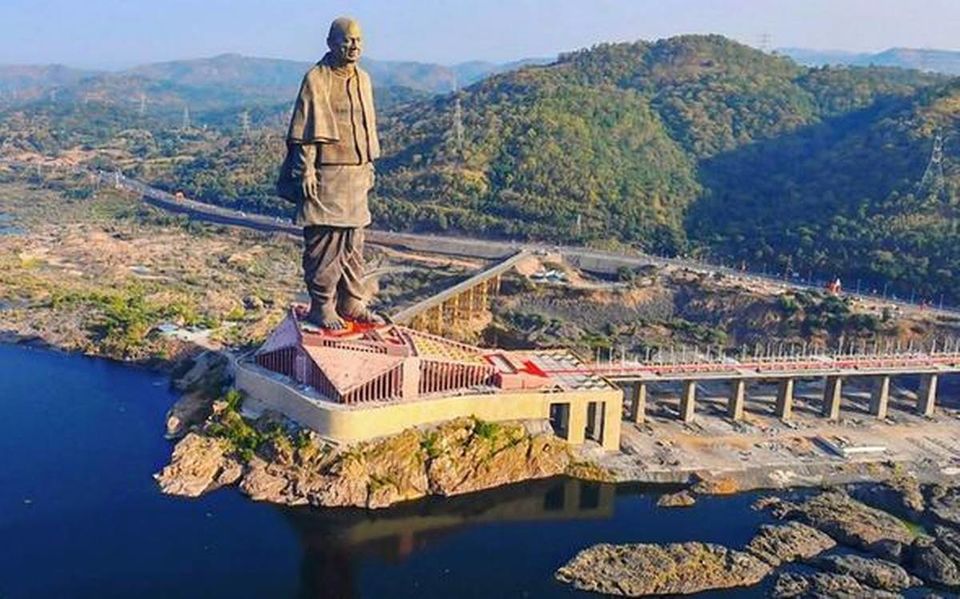 Inside, the statue there was a museum and also glimpses about the Indian freedom struggle. After covering that, we went to the Sarovar Dam. We understood the concept and contributions of the dam. Sarovar dam is the second largest dam in the world with a height of 153 metres.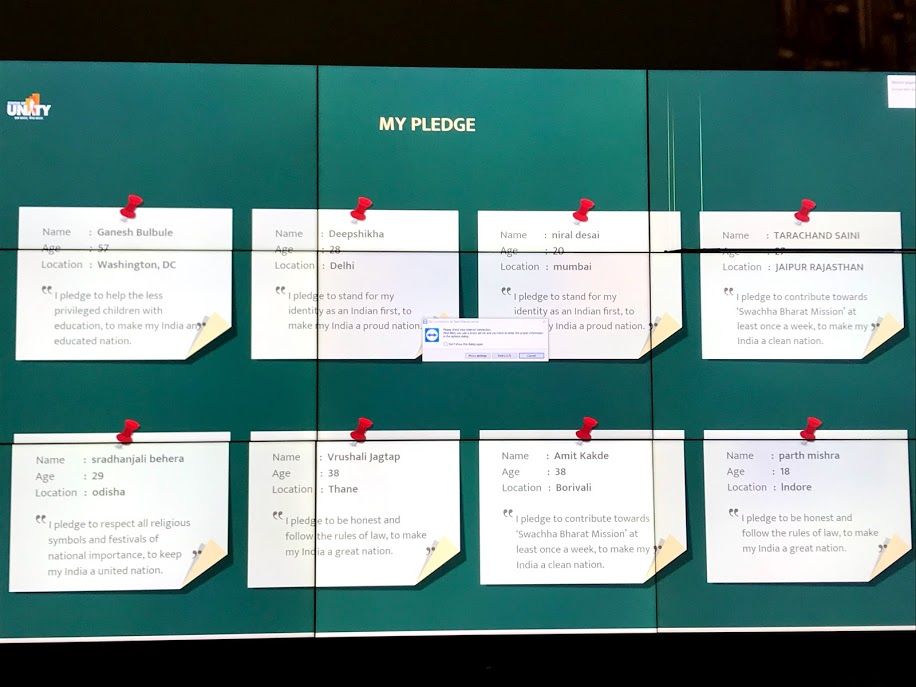 We then decided to enjoy the calmness of the Sabarnati river and enjoyed it in the stillness.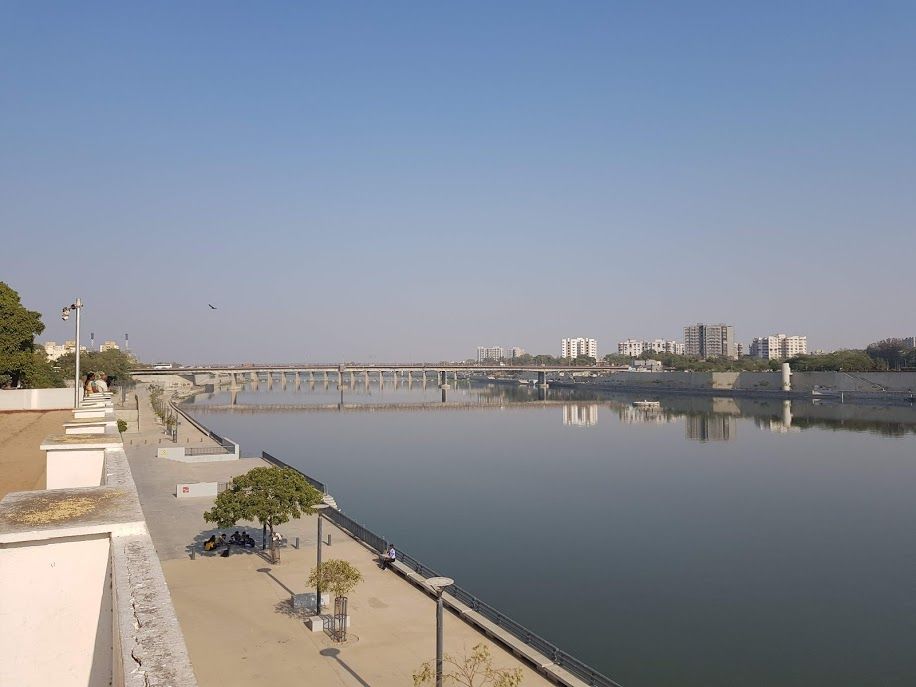 The other night it was Sangeet celebration. That day, we decided to travel to Vadodara to see the iconic 'Statue of Unity.' This is dedicated to the Iron man of India who united our country as one unit. It was a tribute to our country's first Deputy Prime Minister, Sardar Vallabhbhai Patel, the Statue of Unity which stands tall and proud on Sadhu Bet island on the Narmada facing the Sardar Sarovar Dam downstream in Kevadiya colony, about a 100 kilometres southeast of Vadodara. The day we visited it, it was under tight security and vigilance as PM Modi was visiting the place. We went inside the statue and walked till the statue's chest. This engineering marvel is world's tallest statue at 182 metres which is maintained and created by L&T i.e. Larsen and Turbo.
After, coming back from there we landed in our hotel suite at the Hotel Grand 07. While returning, we also had pure vegetarian food at Prakruti restaurant. We saw circuit house from the bus stop where PM was staying.
We shared our suite with two other friends of Ashni. They stayed in the drawing room where as we stayed in the bedroom. There was a hamper kept inside for munching too which had Gujarati snacks.
Later in the evening, we reached the venue for sangeet, We missed the performances but it was completely fine as we had the moment of my lifetime at Statue of Unity.
The next day started with a bang i.e. our plan was to visit Sritik's friend at IIM Ahmedabad. We also met Arpita, his wife who had prepared delicious lunch for her. Arpita was quite friendly and she told that she worked in an AD agency.
On the way back, Harsh with his expert driving skills and his fun Alto dropped me to the parlour. We then headed to the venue for attending the venue. It was interesting to see the alliance between two different states that is of Andhra Pradesh and Gujarat. The entire set up was well organised with warm hospitality by each and every family member. After the wedding, we left to see the Sabarmati Aashram. Before that, we also stopped at law garden where we purchased traditional Gujarati Chaniya Choli for our club's dandiya festival.
The other day that is 24th December, our flight was in the night. So, we decided to explore old Ahmedabad.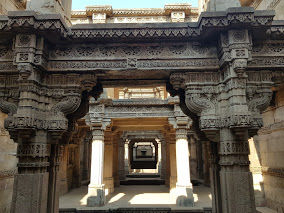 We started with visiting Adalaj i.e the Stepwell of old days. It was located in the village. We climbed every stair and roamed about at every corner of the place. After strolling there, I wanted to use the washroom but sadly there was no washroom. Finally I had to use a washroom at someone's else house. A few of the people refused as we were strangers. The washroom I used was barely meeting the requirement but the gratitude was immense as the lady allowed me to use it.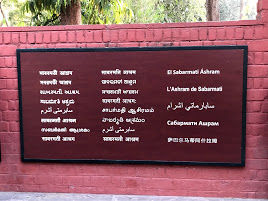 We also planned and visited Gandhi Aashram and Musuem where we learnt more about his life and sacrifice for India's Independence. Here, we also cotton is made from the traditional Charkha. We read facts which glorified our hearts and made us feel proud as Indian Citizen.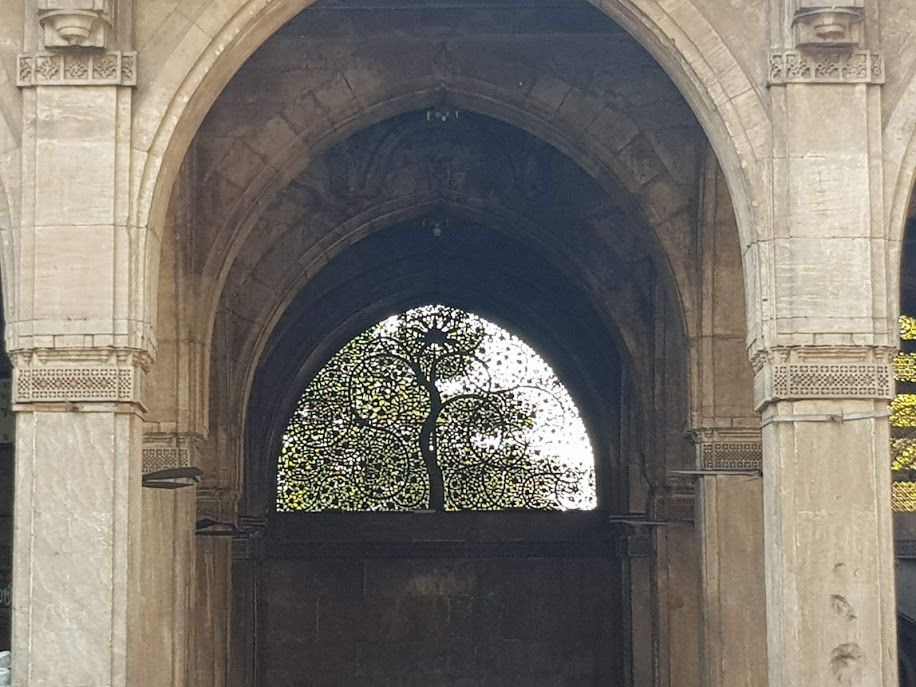 We then headed towards Sidi Saiyyed Mosque, popularly known as Sidi Saiyyid ni Jali which was built in 1570 A.D. Although, we couldn't go inside as there was a 'nikaah'(wedding) ceremony going on. However, we bowed from outside and appreciated its beauty. One of the windows of the mosque depicts the circle of life. This signature window forms the mascot of IIM Ahmedabad.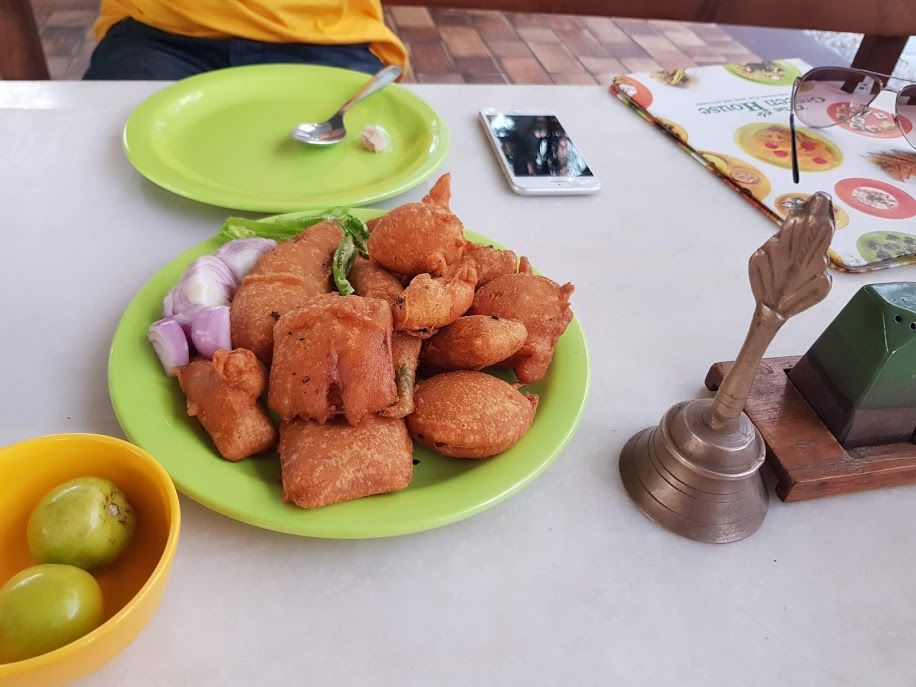 Post visiting the mosque, we then went to Green House café in the House of MG. The Green House is a beautiful al fresco restaurant located under a covered pavilion on the ground floor of the House of MG, Lal Darwaja, Ahmedabad. It serves freshly cooked Indian and international snacks, fresh fruit juices and homemade ice creams. The healthy snacks served at The Green House are a favourite both with visitors as well locals in Ahmedabad. We sat on the bench and enjoyed brunch there. There we also saw menstruating peepal which was a symbol of holy tree and the abode of Shiva. Some legends say that the roots of the peepal are where Brahma resides, the trunk is where Vishnu lives, while Shiva resides in the leaves. This particular peepal here is decorated with cattle bells from Kutch. The trunk is coloured red. Shakti, Shiva's consort is an embodiment of all women. It seeks to break the taboo where Hindu women are considered impure while menstruating and forbidden from entering temples to pray. This art installation fights this kind of discrimination.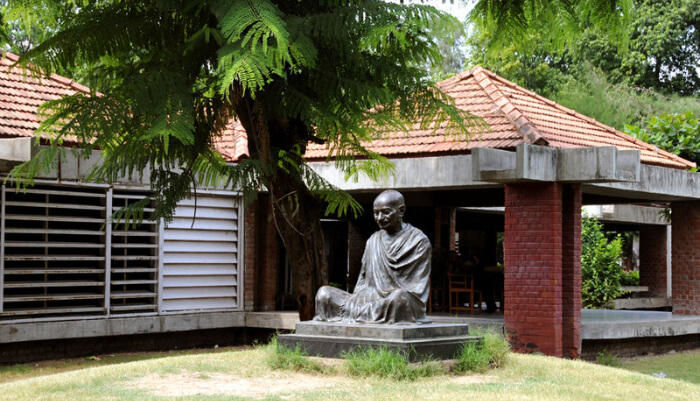 After completing our bucket list, we proceeded and headed towards Sardar Patel Airport. Overall, it was a full filled vacation where we saw a tradition of Gujarat and also read some of its beautiful historical chapters. This was experience of a lifetime and loved every bit. I would highly recommend to my fellow traveller friends.