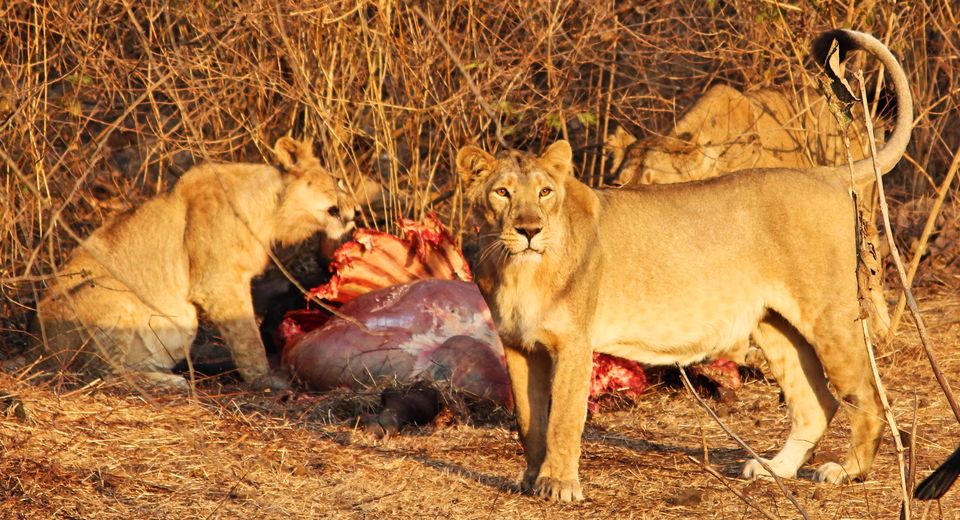 As the sun lingered at the horizon, our car rushed past the fields that lazily spread on both sides of the road. The breeze that was hitting my face had suddenly turned chilly and had forced me to pull up the car window.
A quick glance at the roadside milestones told me GIR NATIONAL PARK was 30 km away…
After negotiating through the colorful bazaars of the local villages, we finally entered the 'Sasan Gir'.
N number of hotel and resorts were littered on both sides of the road. By the time I reached mine, dusk had given way to a starry night.
Here irrespective of where you choose to stay, the resorts follow a very common pattern of appealing to their guests. A very local flavor is present in the air and tries to give you the feel as if you are staying in one of the huts in the adjoining villages. Keeping the bonfire at the center point, tents are placed on the circumference. Local Gujarati food is served as dinner which included array of spicy curries, roti all with their special tint of sugar.
Post dinner was an arrangement made by the resorts at GIR which needs a special mention. There was a performance of a certain type of African tribal dance by the Africans who have settled in the adjoining villages in the last 400 years. Upon enquiry I found out the dance was popularly known as DHAMAL (FUN in Gujarati). It was a vivid portrayal of colors and costumes with men performing an aerobic form of dance, rhythmic movement in accordance with the drum beats. They bring a different tangent to the local spectrum of life n it is highly advisable to take time out n learn more about them (if possible, visit them: village-Talala).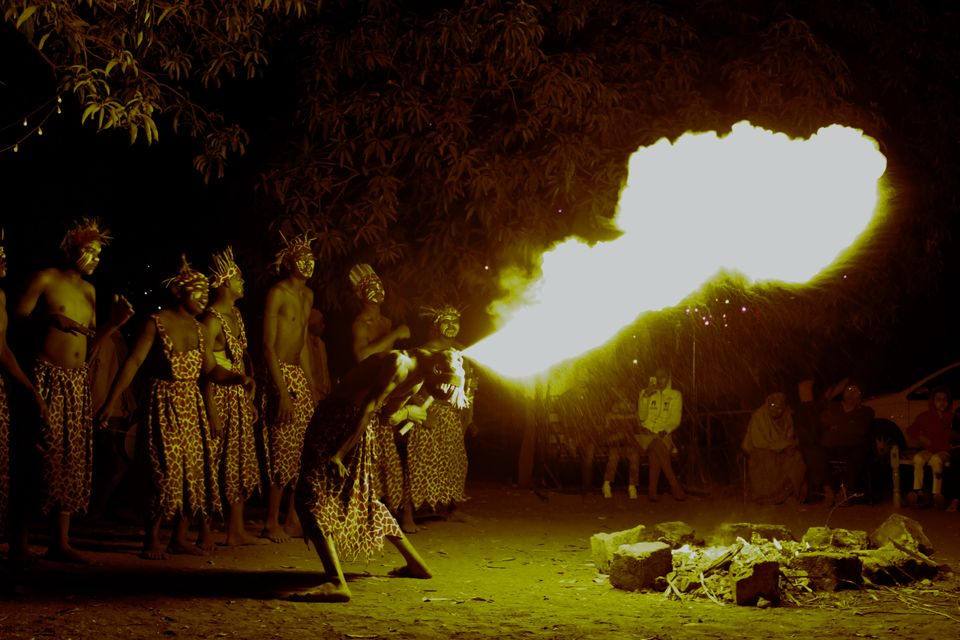 The safari was early morning, so we retired to our rooms early.
Alarm beeped at 3:30 am. Call it the excitement or the teeth clattering cold, I had a bad sleep. Somehow, I pulled myself from the layers of pullovers and blankets. We had to reach the sanctuary office by 5:30. The visiting hours are divided into two slots:
Morning: 6 am-9 am and Evening: 3 pm-6 pm.
Morning slot is preferred as the big cats come out at night to hunt for prey and thus can be better spotted in the early hours. Later in the day lions have a knack of finding a cosy spot n dozing off to sleep.
Christmas holidays meant that the outside temperature was a near freezing 6 degrees. This is a peak tourist time and pre-booking is strongly recommended if you want a hassle-free experience. Online booking is a very user friendly and systematic process.
All the formalities (at Singh Sadan) and assignment of a driver and a helper consumes of about 45 mins on a rush day.
After sipping through hot tea cups in a futile attempt to keep ourselves warm, we began our quest to spot the big cats.
The gates open at 6 am, but trust me, December, Gujarat and inside a forest made it look like a midnight spooky adventure!
The zone is divided into 6 routes where the jeeps safaris can go inside. It is recommended to let the driver and helper drive the sequences of the day as they frequently go inside and know where the big cats were spotted last.
After about 1 hr in the forest we came across and lioness with her month old cub basking in the morning sun while the cub played with her tail. Unfortunately, they were quite far and binoculars aided our eyes.
While on course we met a return jeep saying there was a whole pride very nearby. We needed no further push as we rushed to the spot. Four five jeeps were also there. What my eyes saw can hardly be put into words here. On the right of the road about a couple of meters away was a clearing. The sun rays had filtered through the dried-up leaves of the rustic jungle. Three lionesses were busy with their morning breakfast. On the ground laid a defeated Nilgai, its body ripped open. Three little cubs played alongside having already filled their relatively small tummy. When one lioness took break and acknowledged us by looking up, the blood smeared mouth told a tale of unquestioned dominance.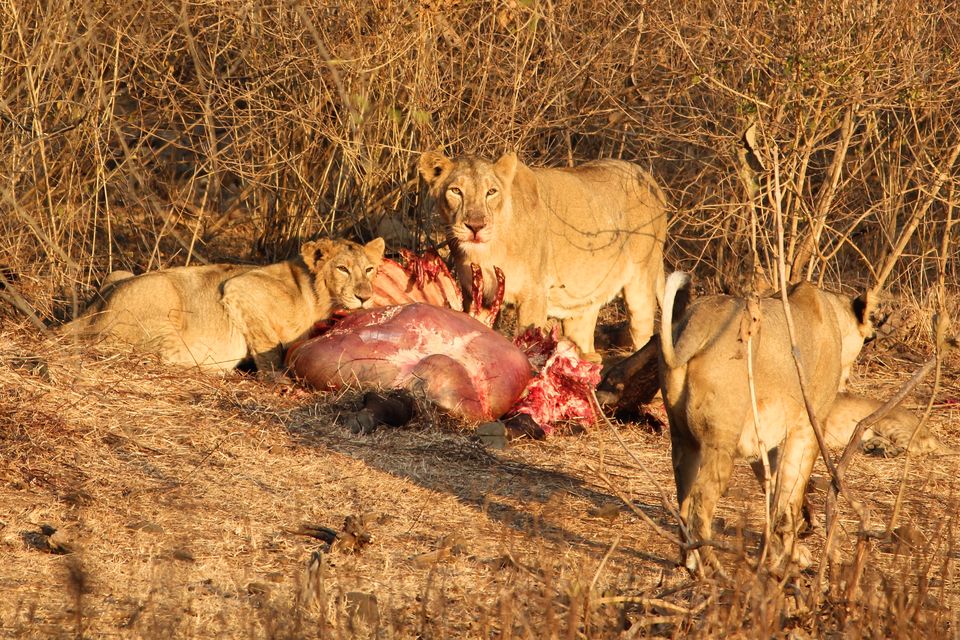 We stayed for about twenty minutes, trying to capture whatever little we could. The helper toying with his rifle told us that we were lucky to spot this, and the kill was from last night only. One thing that took me aback was how the locals there treated the lions. For them it was not a ferocious animal but just a part of their natural habitat whom they had learned to co-exist with. The rangers treat the cubs and adults as their own pets and even the helpers can look at a lion and tell its name!
Return journey was dotted with numerous spotting of deer, boars and a peacock at the exit bidding us goodbye.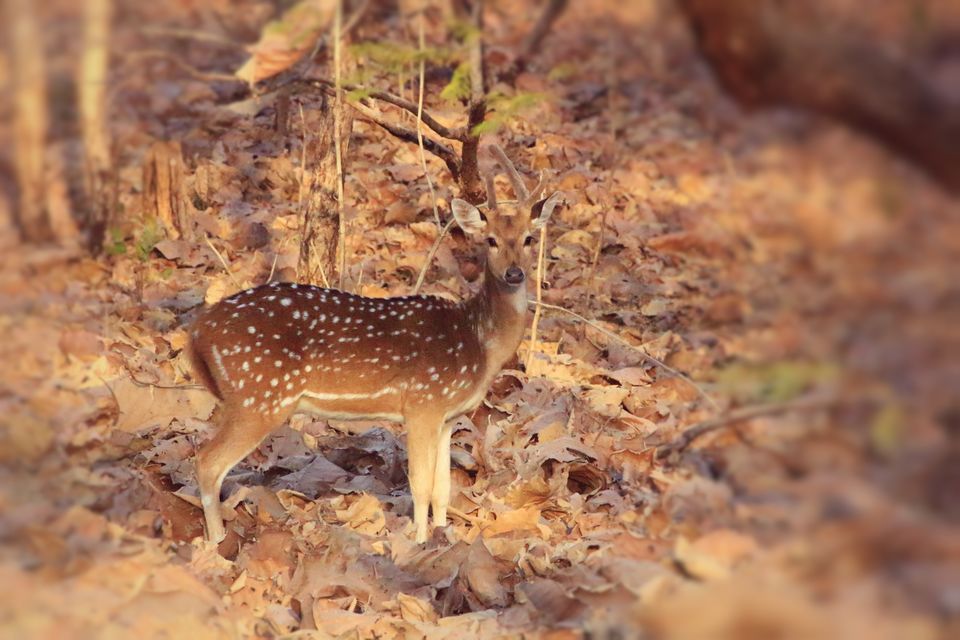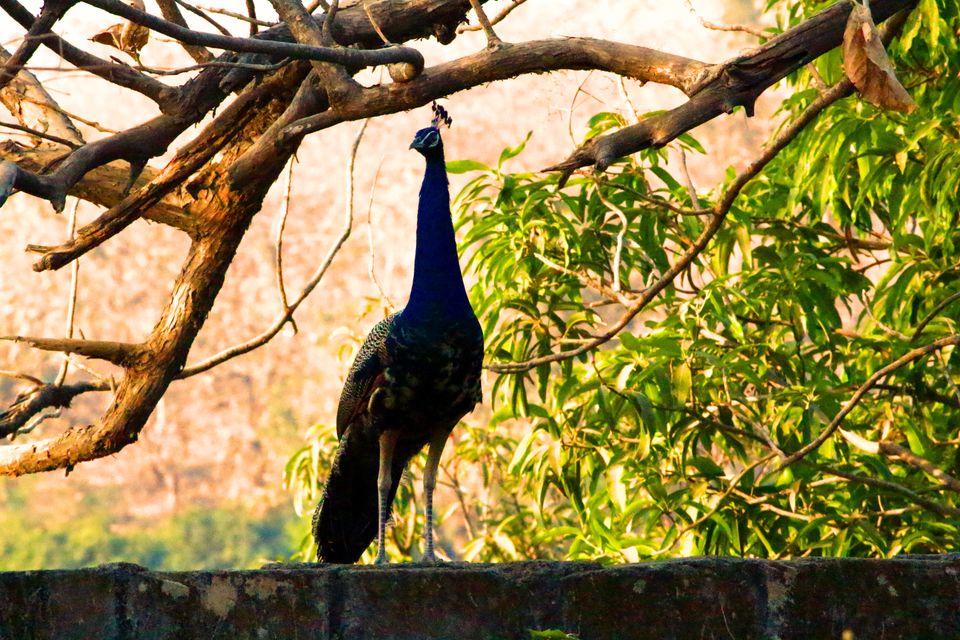 It is one thing sitting on your sofa and watching NatGeo and a completely different thing being in their territory, about two pounces away.
How to Reach:
This can be clubbed along with Somnath, Dwarka and Diu visits in Gujarat.
Best option is to Hire a taxi and travel between the cities.
Where to stay:
There are numerous hotels and tent like farm houses available. It is advisable to stay in a tent like village themed one as it enhances the feel of Gujarat.
TIPS:
1. Do register and book online before visiting. The number of gypsy are limited and it can be possible that all permits are sold out during holidays.
2. Carry warm clothes if in visiting in winter.
3. Carry proper lenses and binoculars if photography is in your mind.