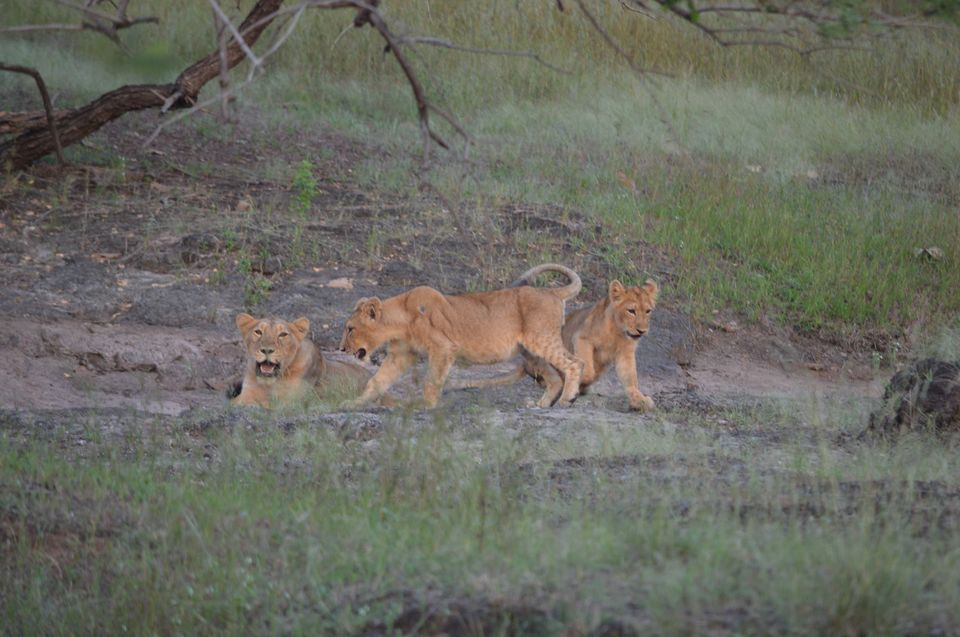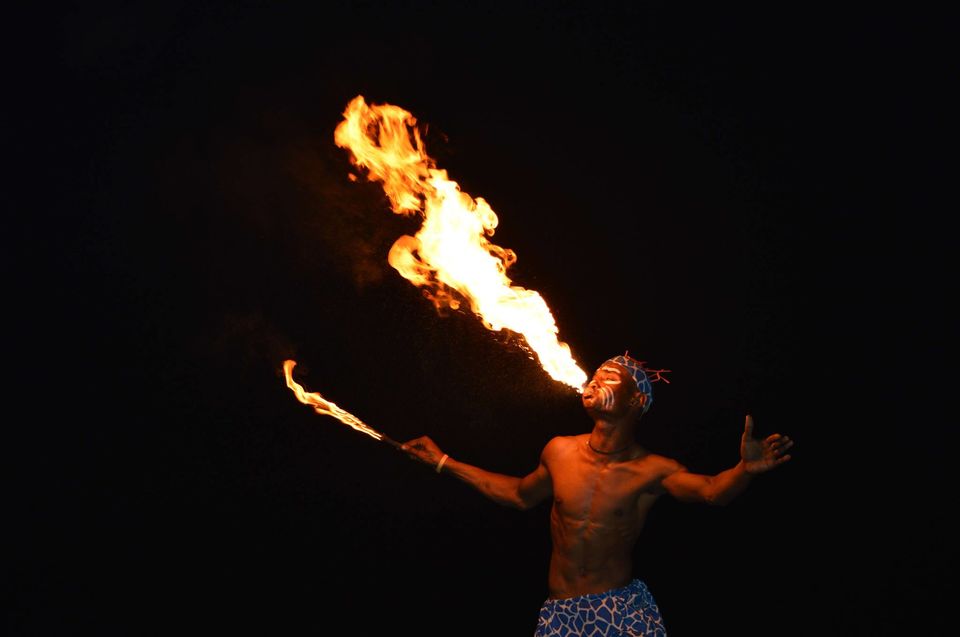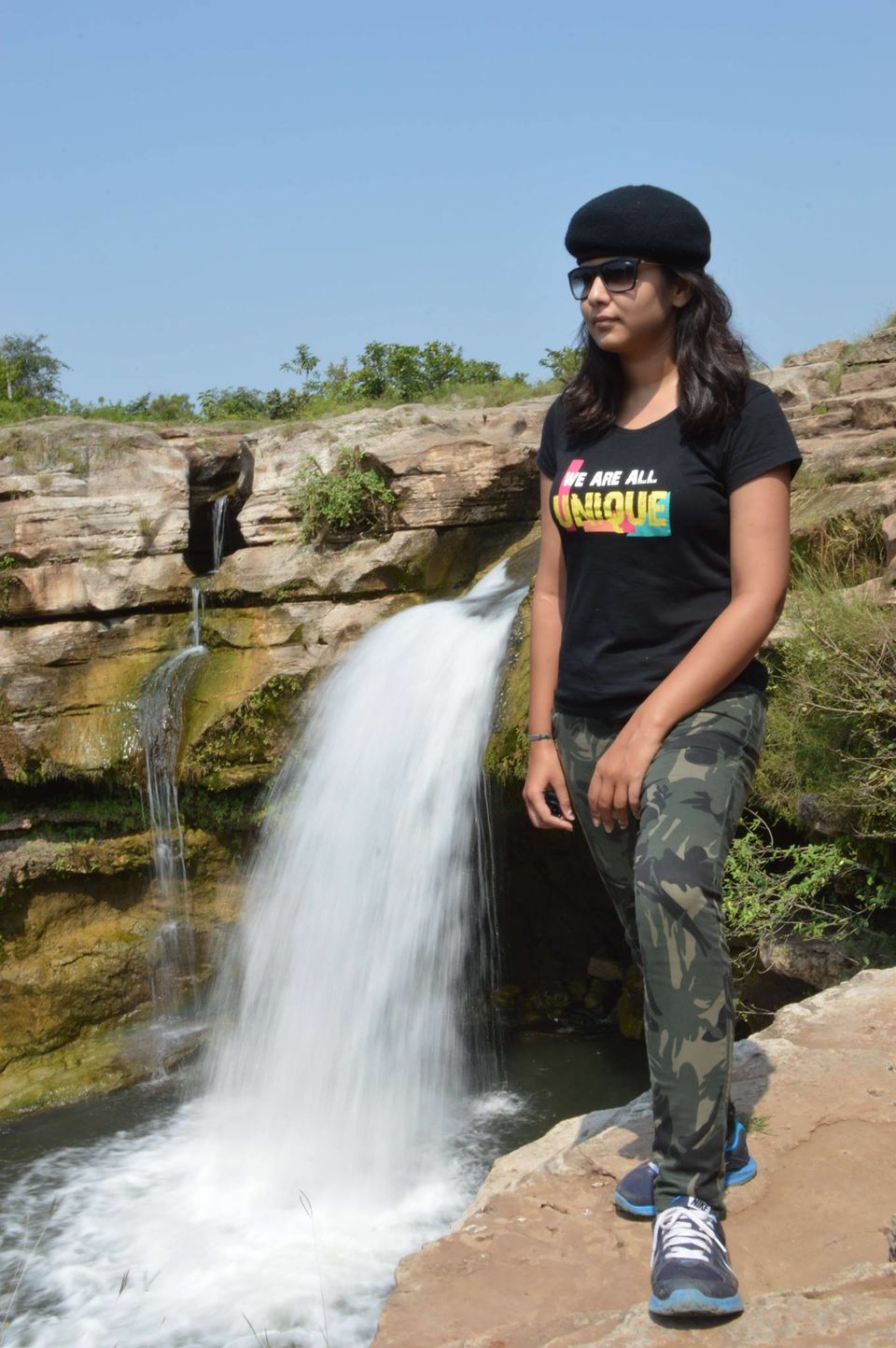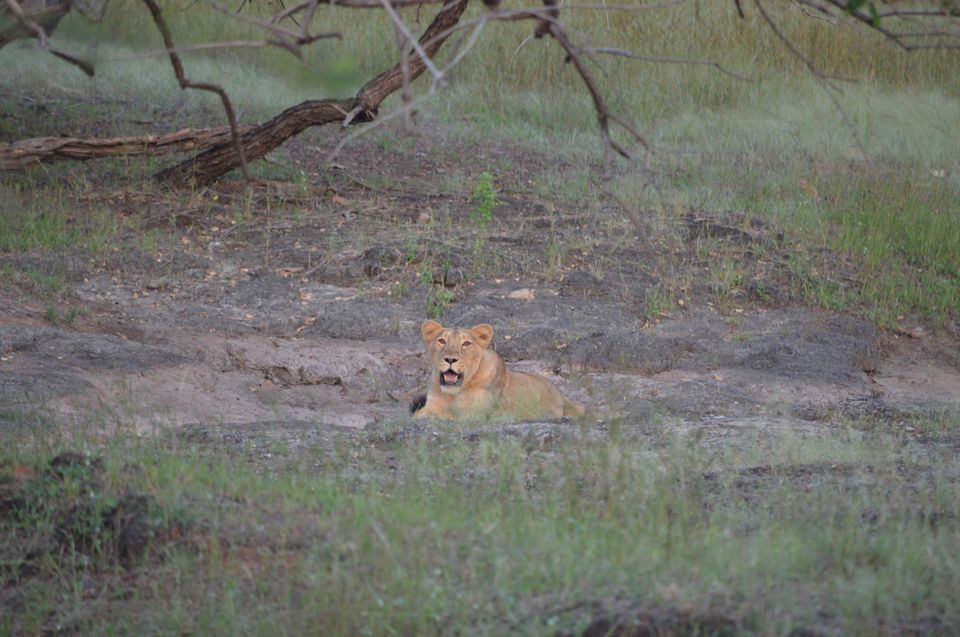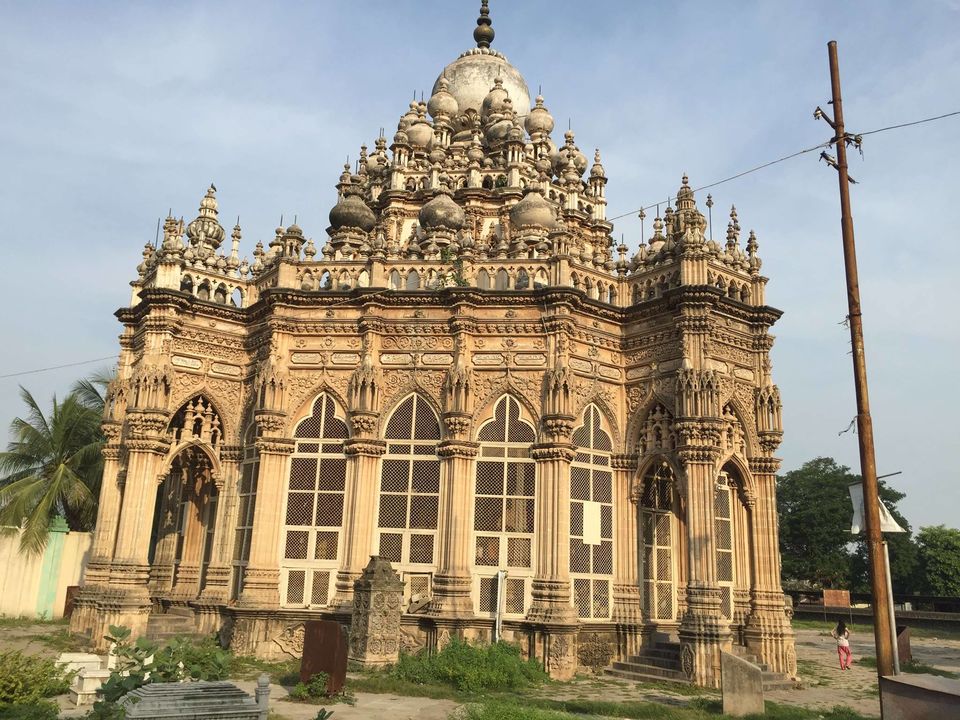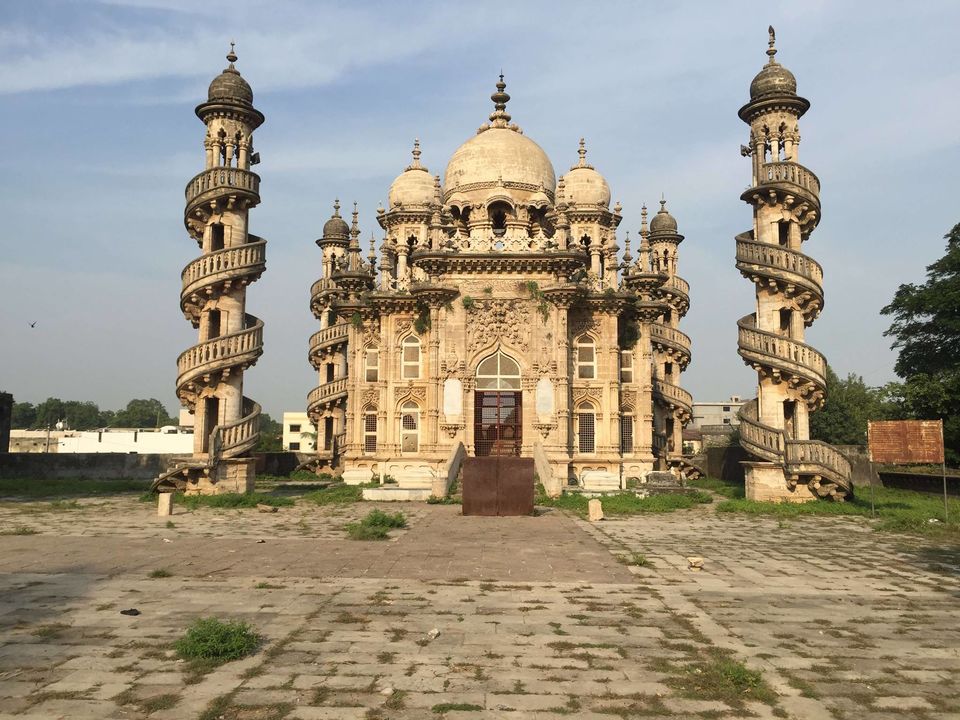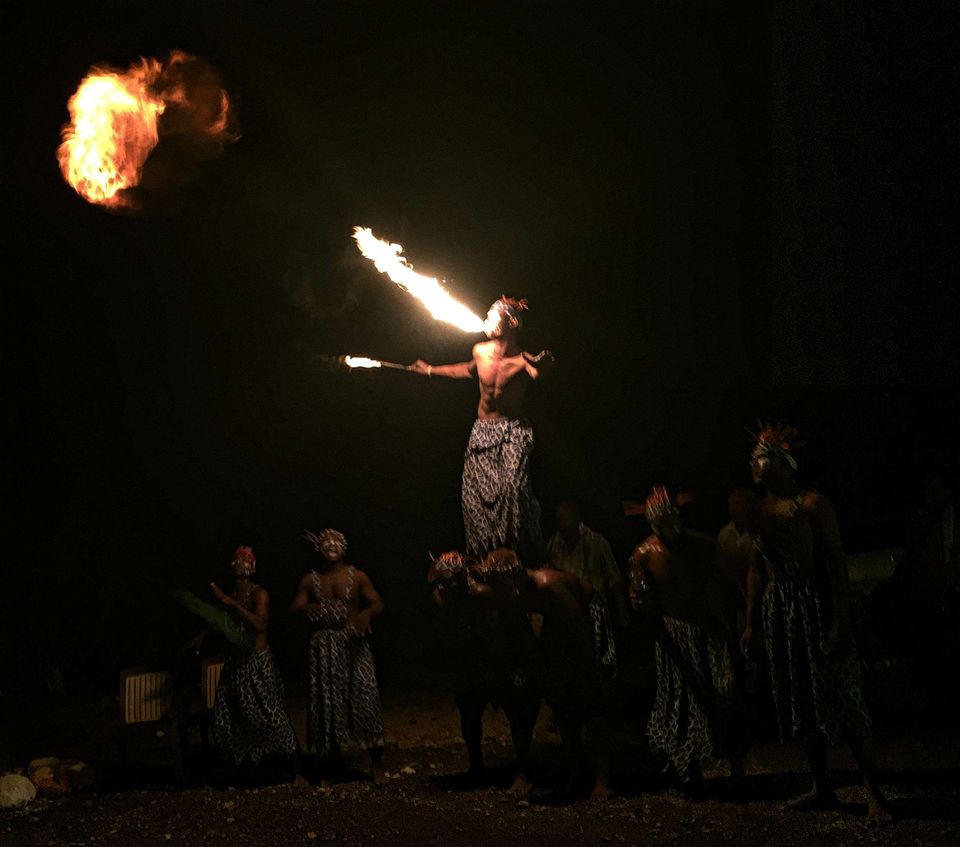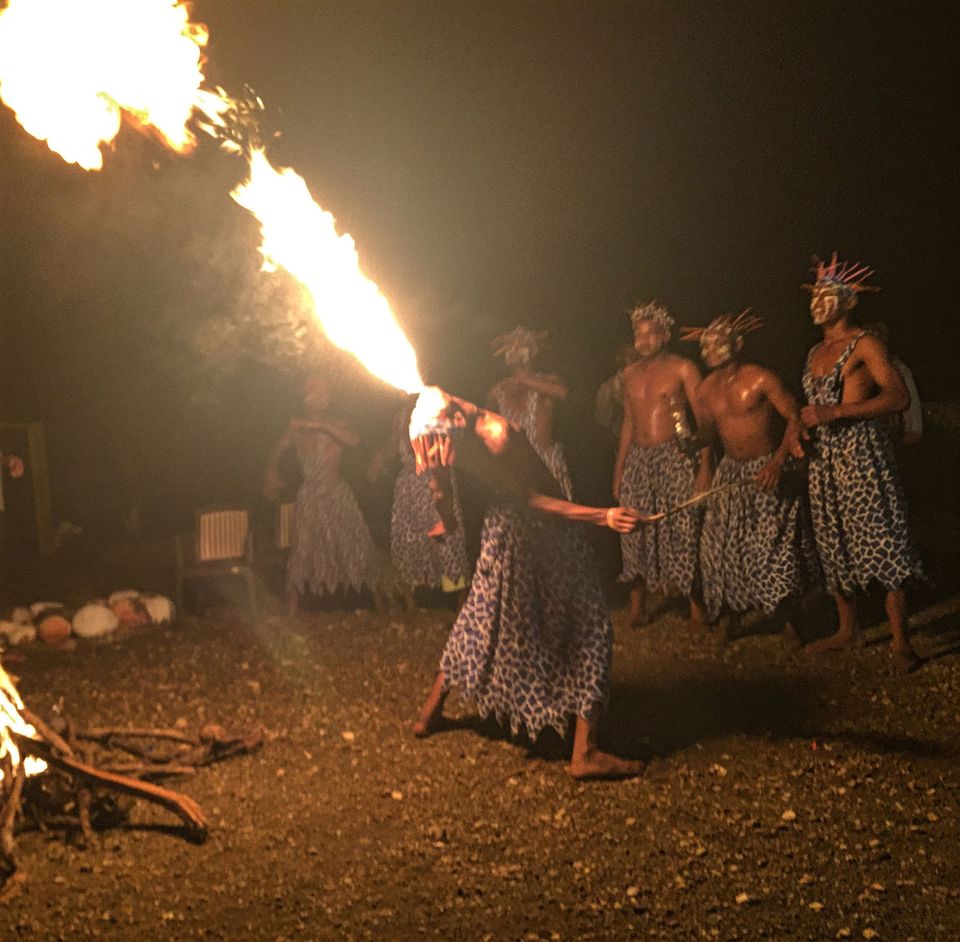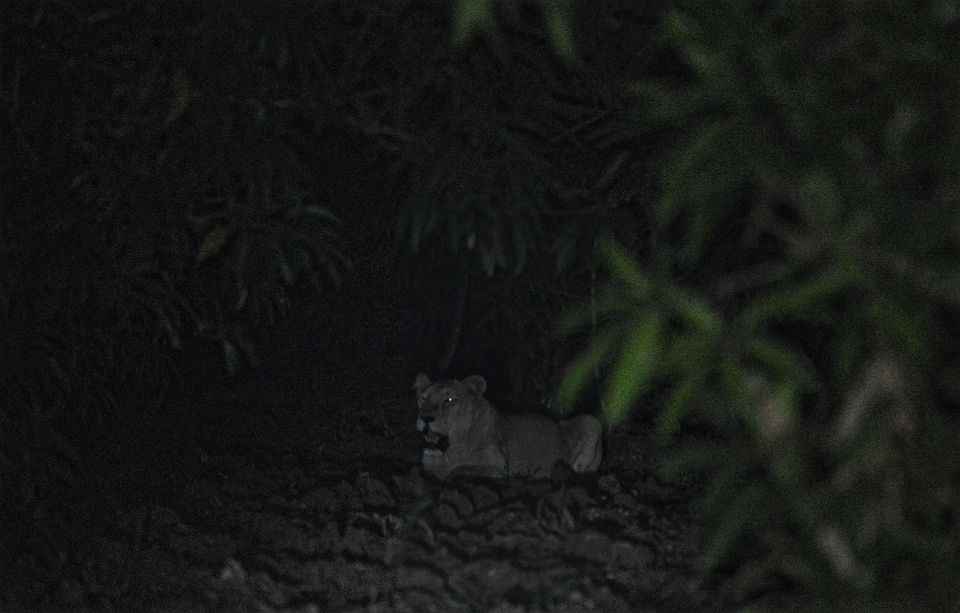 People asked me how my trip was. Well, it was so awesome that I could go on and on and on for hours but suddenly a thought struck me. Should it be even called a trip? Or vacation or holiday? Isn't that an insult to the kind of things we explore, to the kind of things we learn, to the kind of things we experience and to the kind of peace we get when we are at places like these?
Ok so let me first introduce you to the place I recently visited. A village, in the state of Gujarat where the Asiatic Lions reside. It's popularly known as 'Sasan Gir', but in reality it's simply the 'Land of LIONS'! They rule the place in every sense and you can feel it the moment you enter this place.
It was my second visit to this place, but there is definitely something about places like these that it captivates you every time you go there. There is a reason why I always describe nature as mysterious and magical and how am always in AWE of it. Like I can't even find proper words to describe the feeling of content and peace and happiness and calmness you get when you are roaming in the jungle.
Aren't we humans always afraid of getting lost? Aren't we always insecure about ourselves and our position in this world? Aren't we always scared to face the unpredictable and the unknown? Aren't we all habitual living into our comfort zones and avoiding risks for as long as we can?
YES WE ARE! And it's only because we never move out of the polluted metro cities, the stressful work cubicles, and loud discotheques, bars full of alcohol and smoke, the four sad air conditioned walls of our houses. Every once in a while we need to escape to places like Gir. To the jungles and the mountains. Not just for peace or relaxation or some leisure time but to gain a little piece of what nature has to offer. Give yourself a little break from the mechanical life you are leading since years. Live a RAW life in the jungle, bathe under the waterfalls, eat healthy homemade food, trek in the jungle, spot creatures that are rare to find, sit around a bonfire and feel the natural warmth, sleep under the open sky, stare at the tinkling stars, let the fireflies light up the dark, let the moon sing you a lullaby and let the cool wind put you to sweet sleep. For a change don't set alarm in your phone and let the sun rays force you to open your eyes in the morning. Trust me you won't get a more peaceful sleep than this anywhere. The kind of peace and satisfaction you get can't be matched even with the most expensive 7 star suite. This is when nature makes you realize, true happiness lies in little things of life.
Day 1: Relax and Rejoice!
Start your morning with fresh air and healthy breakfast. Put your phones and laptops aside. NO Gadgets at all. Carry some necessary stuff like water and a cloth or cap to cover your head. No compass needed. Enter into the jungle and let the woods guide you. There is an unexplainable pleasure in getting lost into the wild. Keep walking and trekking until you run out of your of breath. Observe each and every unusual thing around you. Jungle is all about being courageous and adventurous. However, there is a thin line between being adventurous and being careless. Make sure you have a guide with you all the time. Focus on all kinds of movements and sounds around you. Forget about everything; forget about the fear of getting lost, the insecurity of people judging you, and the fear of the unpredictable things you can come across in the jungle. Just forget about yourself and surrender yourself to the nature. Again be careful of things but if you remain conscious all the time you won't be able to enjoy the wildlife which is the most important part of the jungle. There are so many colorful birds that we never get to see in the cities. It's difficult to remember their names and the kind of voice they make but if you concentrate and are interested, soon you will learn how to recognize them. A few hours of trek in the jungle but we could not spot any wild animal. Some people in the group were a little disappointed but c'mon spotting a wild animal is not an easy task. Had our dinner, sat in the cars and moved for the night transit. Night is when the Jungle is most active. Animals like Lions and leopards are nocturnal. So we all were very hopeful we will spot some animals. Not much to our surprise, We came across dears; a lot of them, Jackals, Fox, blue bull. We kept roaming till 4 a.m. in the morning but lions were nowhere to be seen. Tired, we all went for some sleep and planned to start the next day early.
Day2: Only if lions were so easy to spot!
Now this is where the learning part comes. Remember I said in the starting of my post that try to get whatever little you can from the endless treasure nature has to offer. Nature has its own way of teaching things you need to learn. Accept it or not, Nature is the best teacher and the best companion a human can ever get. At times like these, when you are so desperate to spot a lion, it will teach you patience by giving you little hopes here and there. We started off our day again by bush walking in the forest. After walking a few kilometers, we could not spot anything. No crocodile, no lion, no leopard. Day time is generally their lazing time so I was not even expecting to come across any of them. It was day 2 and we still hadn't seen a lion! People were getting disappointed now. We came back to our place of stay and ate some food. We all were resting and suddenly we got a call that there is lion sighting somewhere 40 kms away. This is when nature teaches you not to lose hopes. Excited, we all headed towards the specified place. On our way we all were hoping and praying that the lions don't go away by the time we reach there. After 40-50 mins of drive we reached to our destination. When we got out from our cars, we had a bag of mixed feelings inside us. Scared, nervous, dumbstruck, excited, joyous and what not. And there it was! A lioness, right in front of us at a distance of few feet. She walked away quickly so we decided to follow her inside the jungle. I have to be honest I was scared. Who wouldn't be? It was all dark, all we had were 2-3 torches, nobody knew the ways inside plus we were in a lion's territory. We knew there are lions around us but did not know where they are hiding. With legs trembling and a brave heart we all entered inside the jungle and after walking a few meters, falling here and there, we saw some eyes shining bright in front of us. I was ASTONISHED! FREEZED! AMAZED! CAPTIVATED! There were 4 lionesses in front of us. They were closer this time. It wasn't my first time with the lions but it was no less magical. Amazing how you look at a wild animal and can't find words to describe their beauty. Those big eyes staring at us, those loud breaths that could be heard even from a distance of few feet, that posture, everything was breathtaking. Is there a word more beautiful than beautiful? She sat there like a queen, ROYAL and POWERFUL in every sense. Luckily we could spend a few mins sitting in front of them staring at them and observing them. Of course, we were at high risk because if there were 4 lionesses, there is ought to be a lion somewhere nearby. But in that moment you are in some different world altogether. Looking at a wild animal sitting in front of you, knowing that your life is at risk, still out of breath, vulnerable, somewhere in the dense forest, darkness is all you can see, still captivated by the beauty of the lioness, amazed by the incredibility of nature. In those few moments, you feel a rush inside, a volcano of feelings that can't be put into words. It can only be felt. And before I could get back into my senses, she started moving somewhere inside the darkness. It wasn't safe to follow her anymore, so we decided to move out of the jungle towards our cars. Everybody was so happy, talking about how amazing they felt and there I was, still out of words. I was still living those moments, still had the picture in my eyes. I just kept smiling for a few mins reliving those moments in my memory again and again. This is where nature teaches you that struggle always pays off!
Everybody was highly satisfied. We headed back only to find there is more share of happiness and fun waiting for us. We sat there waiting for the surprise and suddenly we see a few tribal people making their way towards us. It was time for some Tribal entertainment. There is an interesting story behind what these people were doing in the GIR. There is a community of people from Africa who were brought in Jamnagar, Gujarat 100s of years back by the then king of Jamnagar for serving him. A small population of that community still exists in Jamnagar and nearby parts. If you visit GIR, DO NOT miss their tribal dance.
They sang, they danced, played with fire and did some stunts. It was a different level of awesomeness. Their tune would make you want to get up and start moving your ass. We danced with them clicked pictures and bid them goodbye. It was an entertaining performance. With happiness overloading we decided to call it a night. The show wasn't over yet. Gir still had some more surprises for us. When we all were tucked into our beds, suddenly we heard some howling sounds. We got up excited and alert! Even though there was nothing to be worried of, we were safe in the property; to hear such sound at 2 a.m. in the night is totally scary. We headed towards the direction from where the sound was coming and saw many beautiful eyes shining in our torch light. There was a big bunch of dears and in another direction there were jackals. A day filled with excitement and surprises. This is when nature tells you, instead of being insecure of the future; you should be excited to see what tomorrow brings!
Day 3: Didn't I tell you Jungle never fails to SURPRISE you!
Yet another beautiful morning in the jungle. The sun rays and the chirping of the birds woke us happy and smiling. The day had a lot to offer. Without wasting much time we drank our tea and got ready for the day. We pushed off towards the famous Jhamjir waterfalls of Gir. The moment we saw the place we fell in love with it. Everybody just jumped into the water and had so much of fun. We spent more than an hour enjoying in the water. Everybody was having such a good time that we didn't want to come out. To gain the lost energy we had fresh lime juice and headed towards another amazing location called 'Kankai'. The drive inside the area was simply awesome. The entire region was wonderful. We spotted rare species of birds and trees inside. The dears and peacocks often crossed our way and we also saw pug marks of lions near a water body. Sigh! If only we didn't waste so much of time bathing under the waterfalls we could have spotted lions in day light.
There is a famous temple inside dedicated to an Indian goddess. People travel miles and visit this temple. After sometime we decided to leave for the campsite and suddenly we heard dear calls. (Dears calls are basically the sound that dears make to signal one another when they see a wild animal around them) We were sure the lions are nearby so we got into our cars and tried to follow the direction of the calls. Just a few minutes away there they were! Two little cubs playing and lazing around a water body and a lioness sitting next to them and protecting them. Those were probably the most magical and mesmerizing moments of the entire trip. The Cubs were extremely adorable. While we were enjoying the view another lioness walked towards them. Spent a few minutes to soak in the feeling of joy. Oh God I still get Goosebumps when I think about that time. After a few minutes we drove back to our campsite, packed our bags and left for Ahmedabad. On my way back I was lost into thought, overwhelmed with the experience I had in the jungle. I was taking back a part of jungle inside me and I also left a part of me there. On our way we also stopped by Mahabat Makbara (Built in 1892). It was beautifully crafted and even after 100s of years it did not fail to please our eyes. India definitely has a rich history.
Isn't it amazing how a trip in the jungle can change you so much? It connects you with yourself and with the people around you. In those 3 days and 2 nights I got so connected with the woods and the wild that I did not want to come back. This is when nature taught me that Peace is nowhere but inside you. GIR never disappoints you. One way or the other it will leave you spellbound.
I CANNOT WAIT TO VISIT AGAIN!!!!