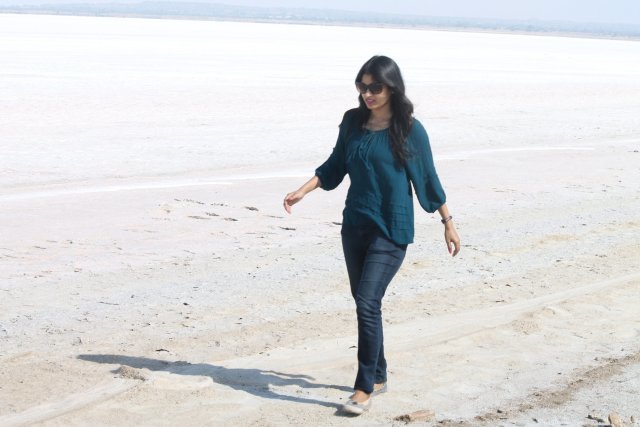 Just a random conference call with my friends and the plan was made. The idea of Kutch came in to our minds from the movie Mohenjo Daro from where we linked Dolavira and so Kutch. The casual discussion and a quick offbeat plan was made.
I booked the tickets of Bhuj Express which we (Group of 6) had to board from Bandra Terminus around 5.30 pm which halts at Bhuj at around 11.30 am which was around 16 hours' journey.
Day 1(Dec - 2016)
One of my friend pre booked Vehicle for 2 days from pick up point to our scheduled plan ahead. We started heading to our hotel Shaan-e-sarhad which was actually a traditional mud house known as Bhungas at Hodka Village, 2 hours' journey from Bhuj.
Camel Ride at Kala Dungur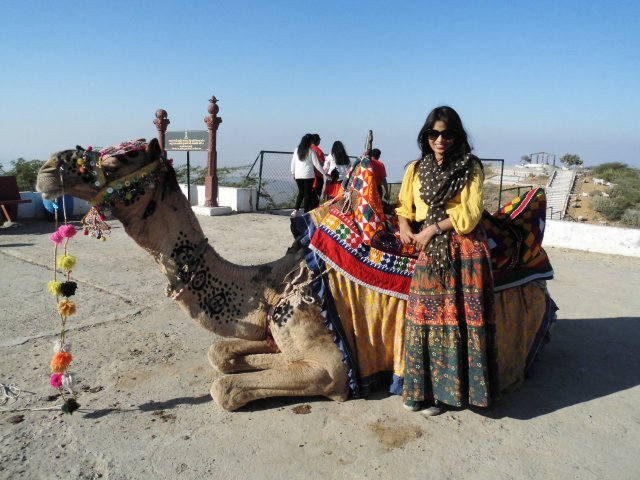 We just loved the traditional rooms and tents which made us feel like flash back. We quickly got ready, had our lunch and headed towards Kala Dungar, Highest point in Kutch from where you can see magnificent view of Great Rann of Kutch. On our way to Kala Dungar we did experience a magnetic field on magnetic hill where in our vehicle was pulled back against the flow. We felt as if we are attracted by some invisible power. We enjoyed camel ride over there, view of course, clicked many pics and then went to the last destination for the day - The GREAT RANN OF KUTCH- the largest white desert in the world which is only visible from Nov to March. We reached Rann and were delighted to see the beautiful white desert and the golden rays over it making it a panoramic view; Amazed with the Natures Miracle thinking how other months it is filled with salty water 15 meters above sea level and how for this particular period there is nothing but just the White desert. When initially we stepped over the Rann we realized it's still not completely dry. None of the people stepped over it but we desperately wanted to go and click pictures. So without thinking we all walked over it. Our feet were sinking but it didn't bother us. We clicked pictures and waited till night enjoying each shades of nature. At night the view was more fascinating as the salt shines beneath moon light. We just missed the full moon view by a week but were contented with the view we got to see.
@Rann of Kutch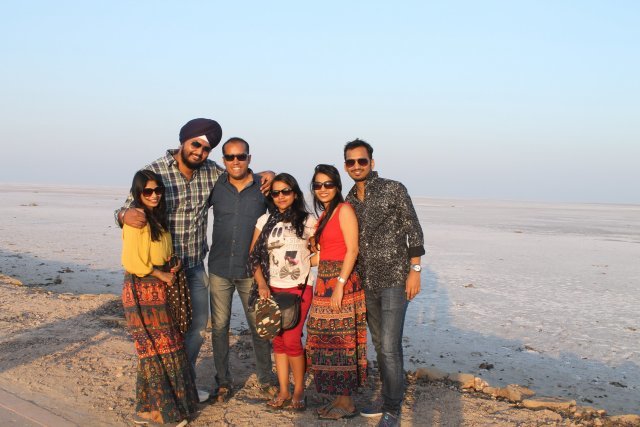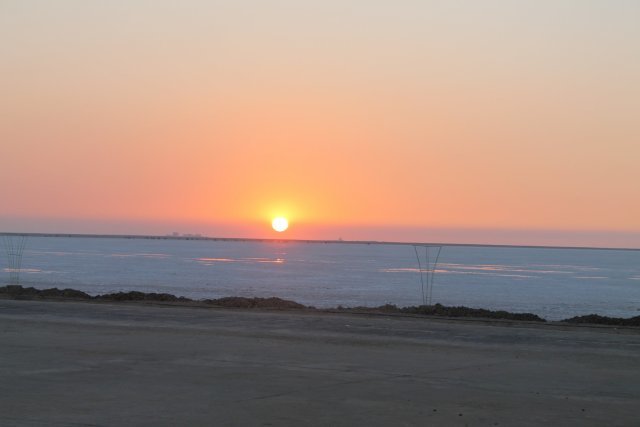 We headed back to our hotel and had our dinner simultaneously enjoying traditional folk music performance by the localities and so the day 1 was spent well.
Traditional folk music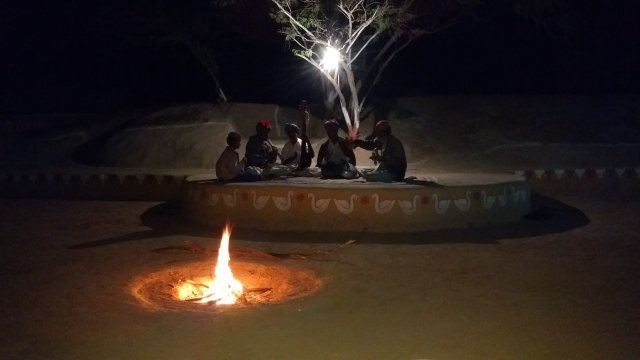 The next day we checked out from Hodka and now the places to be covered on day 2 were Prag Mahal, Aina Mahal, Vijay Vilas Mahal and Mandavi Beach.
Prag mahal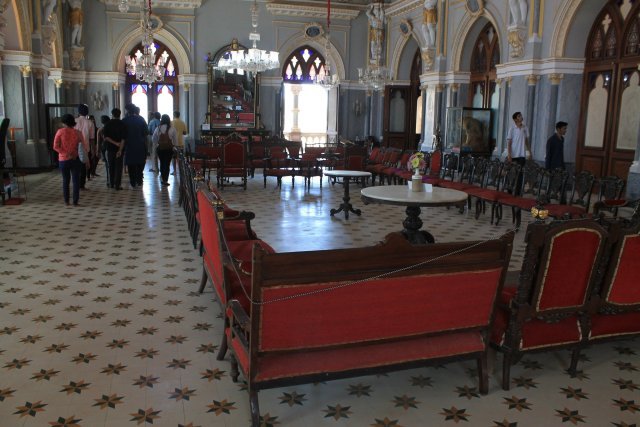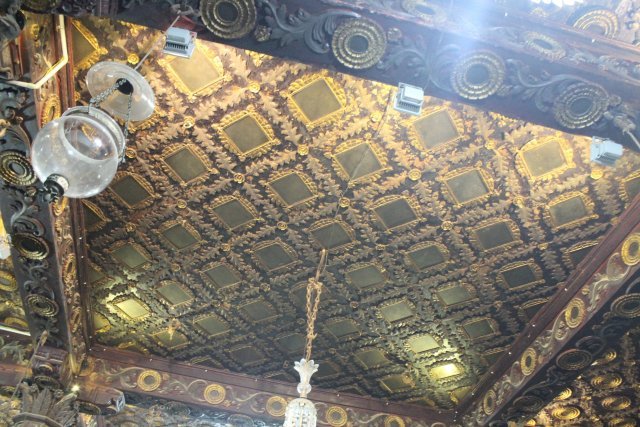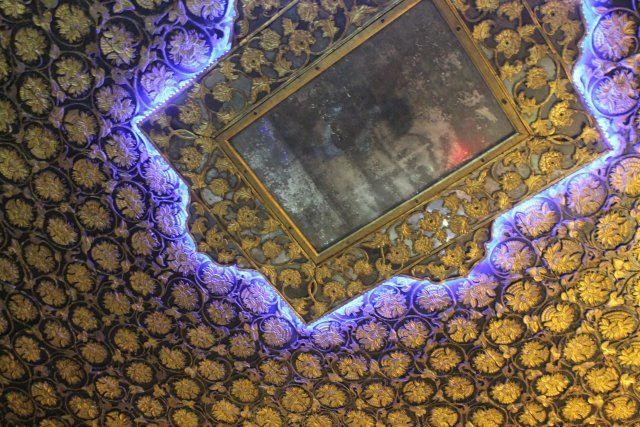 Partly ruined in 2001 earthquake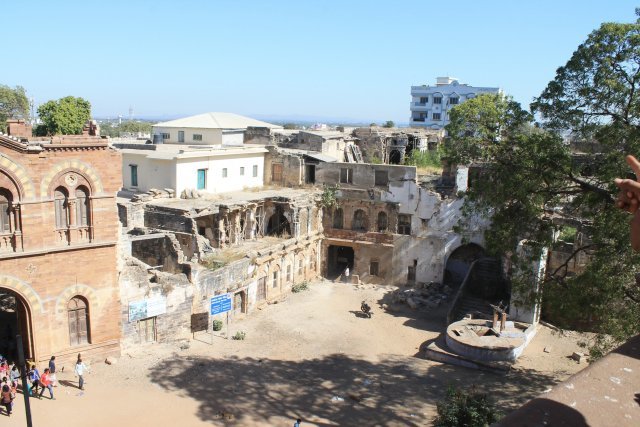 Prag Mahal and Aina Mahal are just next to each other. We hired a guide so that we can get to know well about its history. After visiting I feel though it has been restored after the damage of 2001 Earthquake both the Mahal's can still be improved and maintained properly.
Later on we headed towards Vijay Vilas palace. Lovely Palace and lovely place to click beautiful pictures...They have really maintained it properly .I got to know many movie shootings have been done earlier over there.
So now our last tourist attraction for the day was Mandavi Beach. For me that was the best attraction for the day ... yes nature does attract me a lot. We sat over shacks at twilight gazing at the sky to see the beautiful sunset.
Sunset @ Mandavi Beach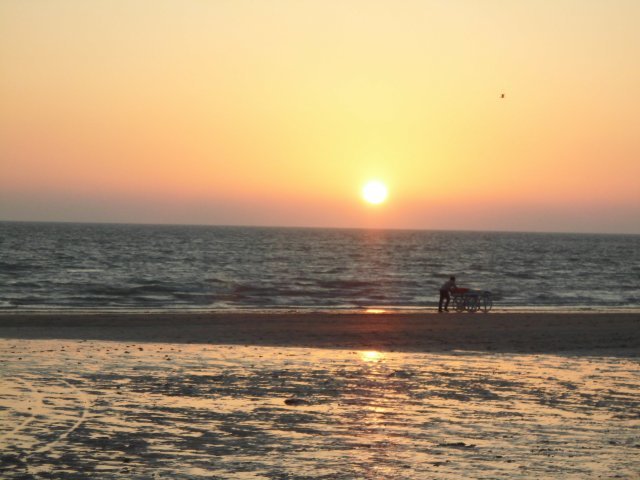 After a quite relaxation we had sumptuous dinner - Gujrati thali at Viram Garden Restaurant and then checked in to our hotel - Divya Jyoti Residency.
Day 3
We got up early as we had to cover 4-hour journey - From Bhuj to Dolavira and then we had to board train from Bachau station at around 7 pm.
Dholavira is a historical place which was all about Harappa civilization. It is the most prominent excavation sites in the Indus valley civilization. Also, one of the 5 th largest sites in Indus valley civilization and the largest one in India.
We were excited to see the other side of the Kutch i.e. the historical side of Kutch. We decided not to waste our time on food breaks so we quickly grabbed Hot Jalebis, Fafda with raw papaya chutney and had in the car. On our way we came across this beautiful extension of Rann of Kutch which was more divine compared to the popular site of Great Rann of Kutch.
Extension of Great Rann of Kutch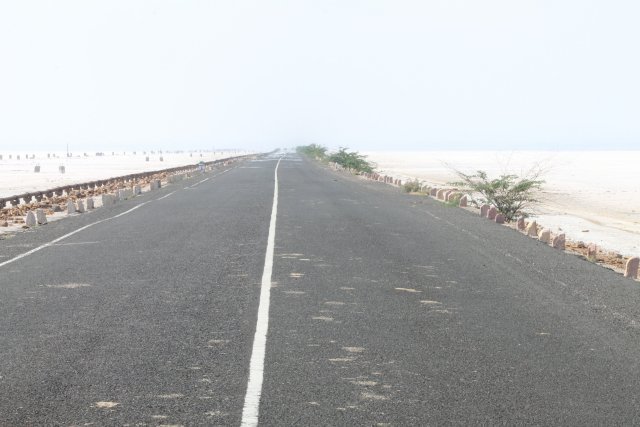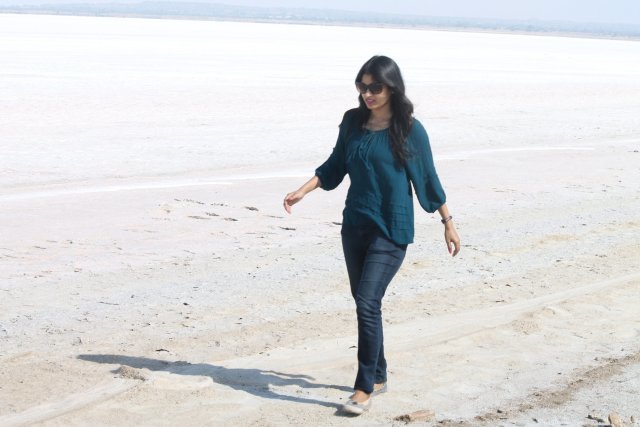 Clicked while returning at dusk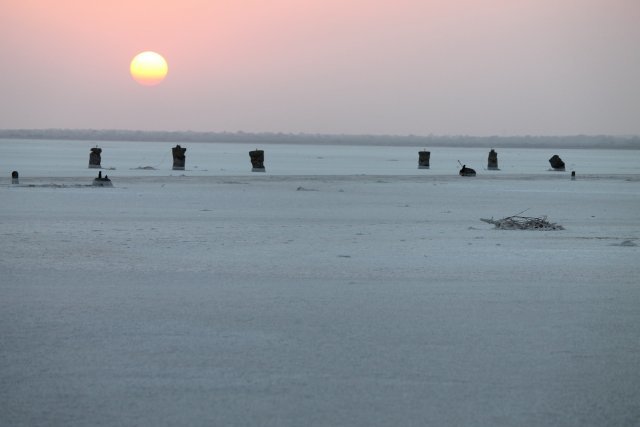 We decided to take halt over there to enjoy this heavenly scenario. A plain road surrounded by beautiful sheet of salt on both the sides looked amazing. Since many people are not aware of this, it seemed to be untapped ones. The salt sheet over the plain marshy land looked like as if the land is covered with fresh snow. We got down over it to click pictures over there and noticed that this extension of Ran was much harder than the Great ran of Kutch which we visited on day 1 and that we were able to walk easily over it. Due to time constraint we quickly had to move ahead for Dolavira.
Dolavira is the most prominent site of Indus valley civilization in India. It was occupied for 550 years from 2650 BC to 2100 BC and again was occupied for small duration on 1400 BC.
This was arguably first site where terracotta ornaments were used.
We hired a guide over there to gain more knowledge about it. We were amused by the fact that in those days even in this dry arid desert there was abundance of water. They had a fabulous water conservation system during Harrapan times. The structure was built in a systematic manner because of which there was never scarcity of water.
It was a well-planned town divided into three parts where the prominent people with higher authority stayed in Citadel which was at the higher level. The other side of the citadel was divided into Lower town and middletown. The artisans and the Merchants used to stay in the middle town and the workers in the lower town.
@Dolavira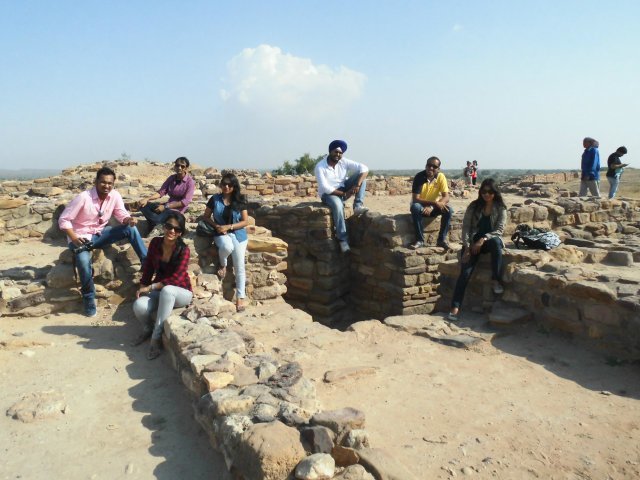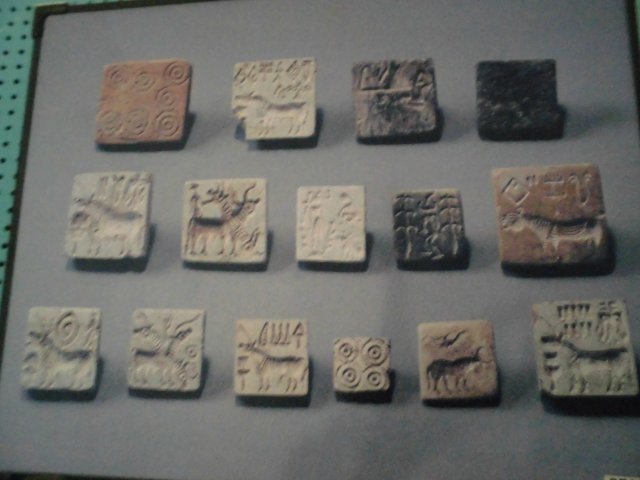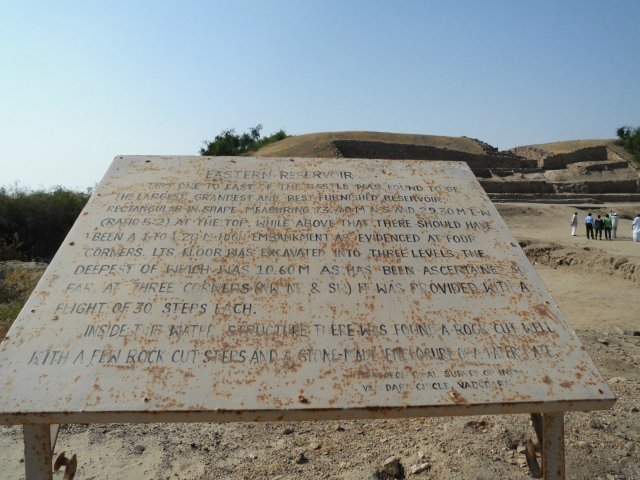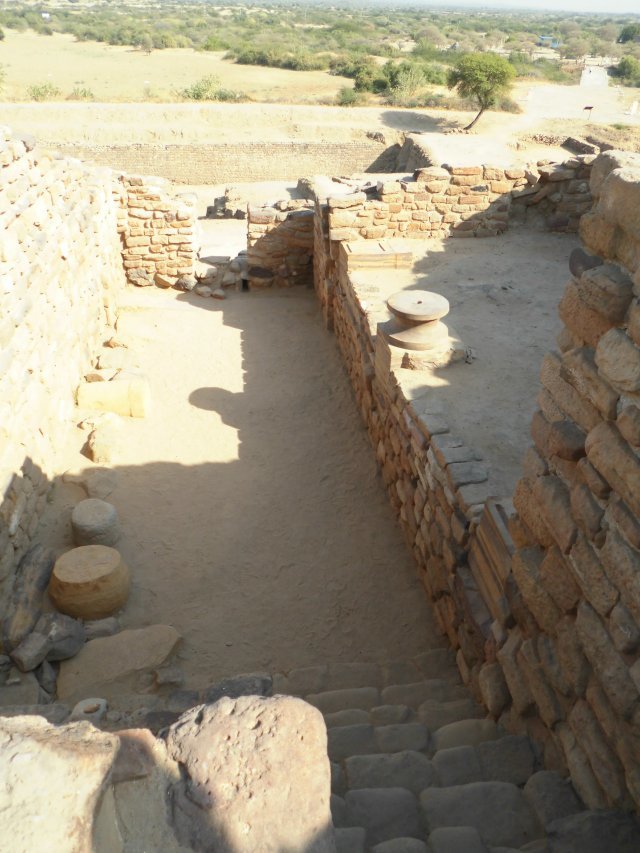 After a knowledgeable session we had our lunch and left for Bachau station on our way to Mumbai.
We enjoyed this offbeat trip which was worth a visit.