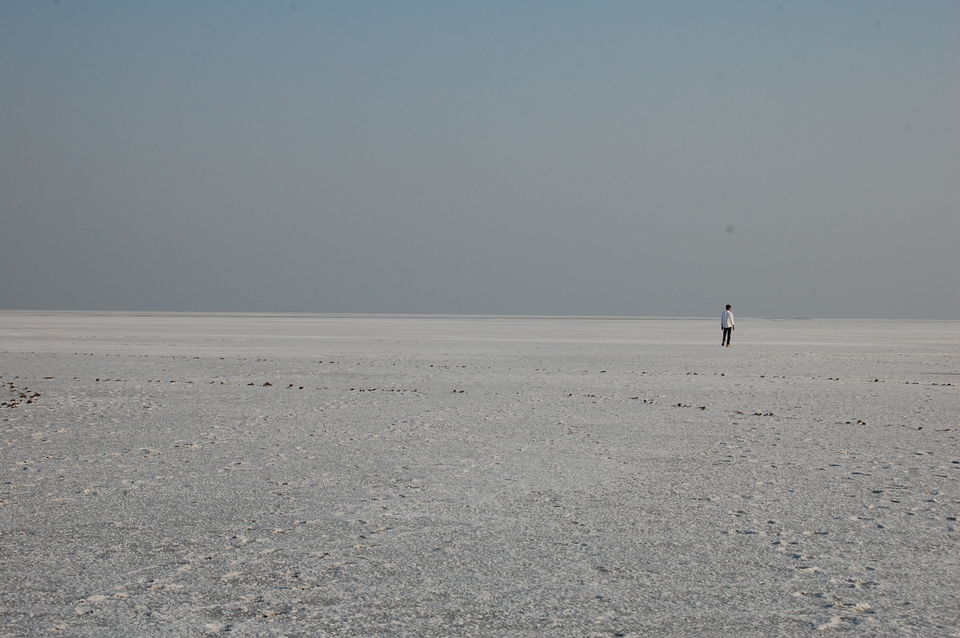 Kutch is known for wide range of geographical diversity. It offers you a palette in form of mountain, sea, desert, and mainlands as key attraction. Roads leading to Kutch from Ahmadabad and other parts are pretty maintained and offers pleasant drive. Kutch is virtually an island surrounded by Arabian sea on its 3 sides.
Kutch is 2nd largest district of our country and therefore travelling in Kutch requires Pre-Planning. As mentioned earlier it offers a wide Palette of places for everyone's interest. You can choose a base (preferable BHUJ as its located in the central part) and then travel to your preferred destinations. Each part of the region offers something indigenous & unique and is sparsely located. To travel you can either go for tour packages which manages your travel and accom or you can choose just to book your accommodation and can drive within the region on your own.
If your area of Interest is White Desert (USP of the Region) then travelling to Bhuj by car/bus/trains is most convenient. For Visiting White Desert you need a permit as it is located at INDO-PAK border. The Permit can be managed either from Tourism Office at Bhuj or from Bhirandiyara check post (office timmings are 10:00 am to 5:00pm). Also if you are interested to witness the INDO-PAK border- Vighakot, you need to get prior permission from BSF Commander in bhuj atleast 7-15days prior to your visit.
There are a variety of stay options in and around white desert. Tent city is one of them.. It is located right on the desert and offers you wide range of activities within the city premises. It is known as Rann Utsav (For more details http://rannutsav.com/). Apart from there there are set of homestays and resorts available- Sham-e-sarhad is one of them.
Kutch is also known among bird lovers or nature admirers.. There are several trips organized in little as well as around great rann where you find nesting of migratory birds and a different species of wild ass and camels.
Day 1: Bhuj to White Desert
After reaching Bhuj, we left for white desert. We had booked our stay at Rann utsav tent city (that took care of our permit for white desert, if you are travelling on your own you need to get permit from Bhuj or Bhirandiyara). After reaching we moved our luggage and left for The Black Hill (Kalo Dungar) to experience the magnetic field and to witness the Arial view of the desert.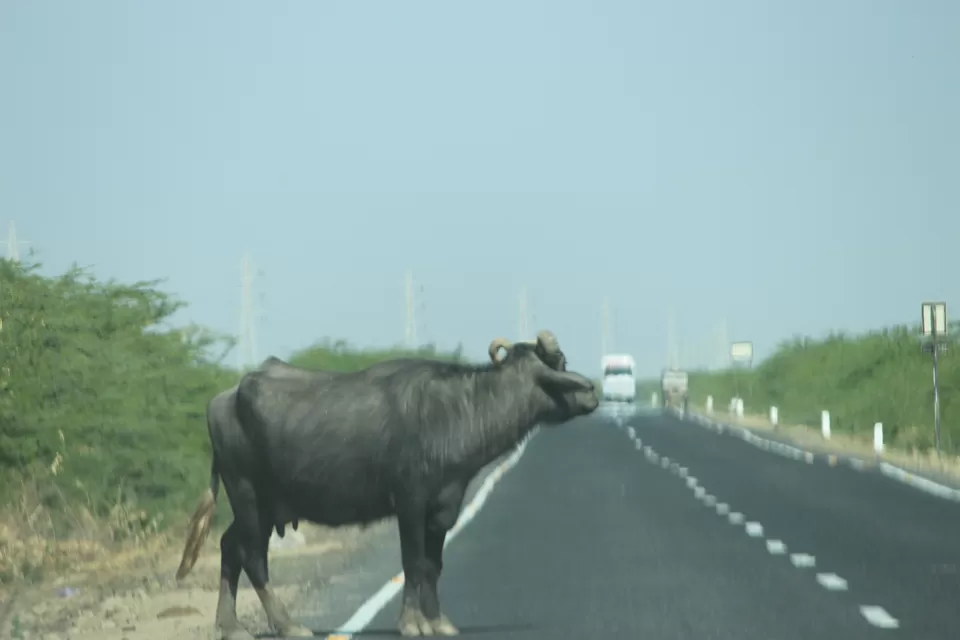 This is how you get to know you are about to reach white desert. The roads are maintained and the drive is pleasant. we had our car so we could de-route our journey.
Kala Dungar is the highest point in Kutch and offers a serene sunrise and sunset.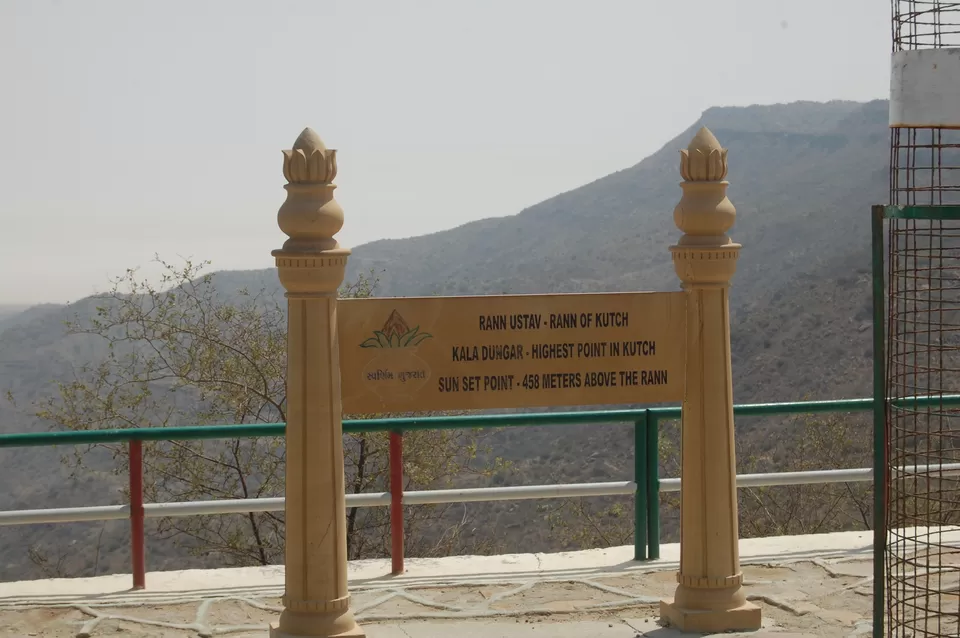 On our way back from Kala Dungar, we went to 1st point of Indo-Pak Border (India Bridge). Its a little off route but can be easily covered on day-1 as we had plan to reach White desert during Sunset and wanted to cover the surroundings before that.
After enjoying sunset at Desert, we had our dinner at the tent city and enjoyed the cultural show post dinner. The tent city had a range of activities parallel to the event which gave us options to wisely spend our time and enjoy our evening.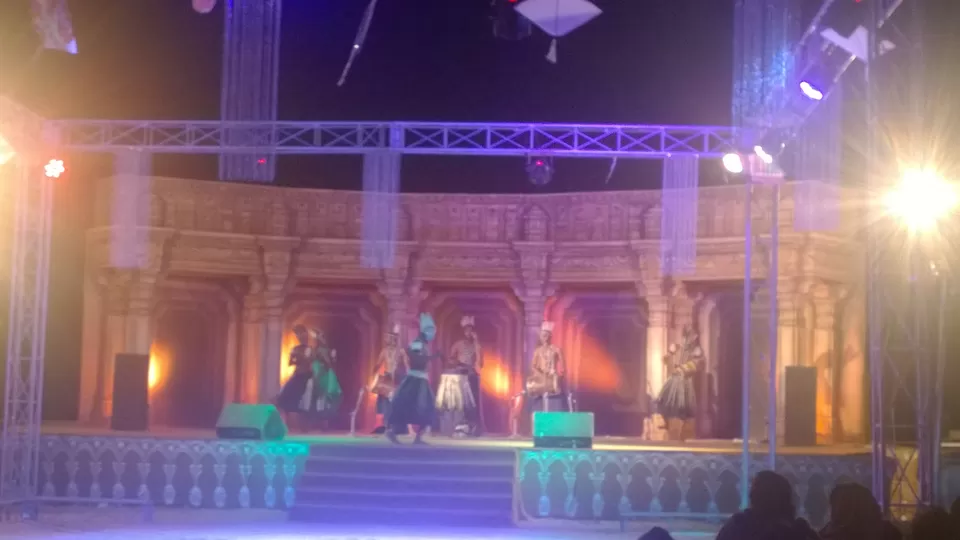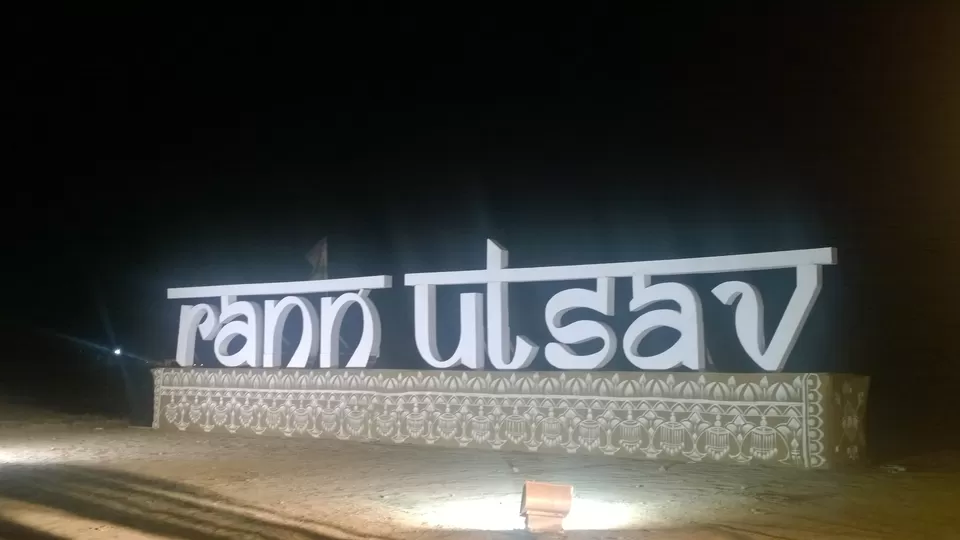 Every cluster in tent city had a central space where you could sit in a group and enjoy the cold nights. There were provisions for camp fire as well. The rooms were on twin-sharing basis and all the facilities were taken of.
We made sure to witness sunrise at the desert and it added a star to our trip.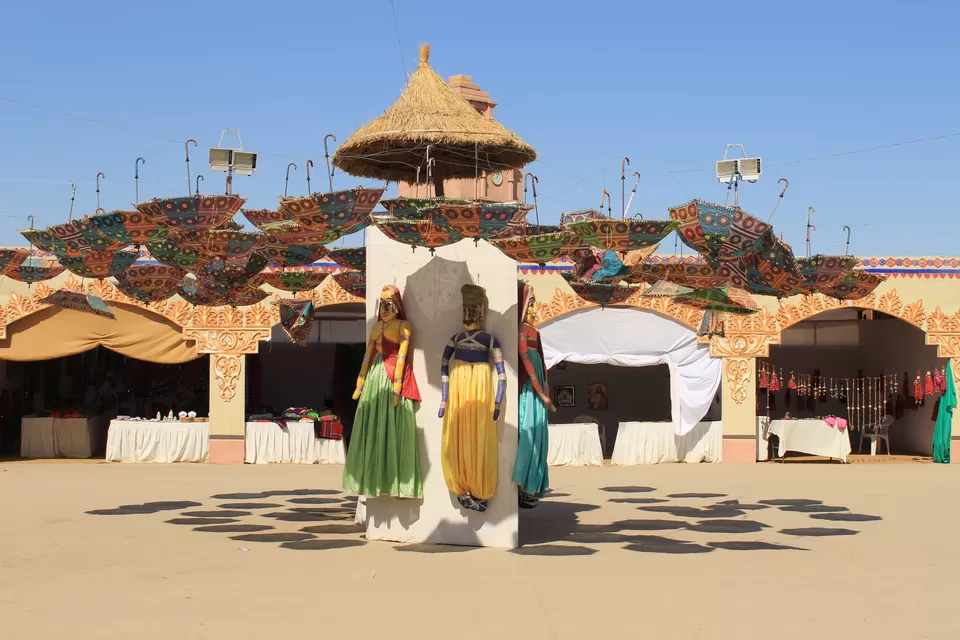 Day:2 White desert and tent city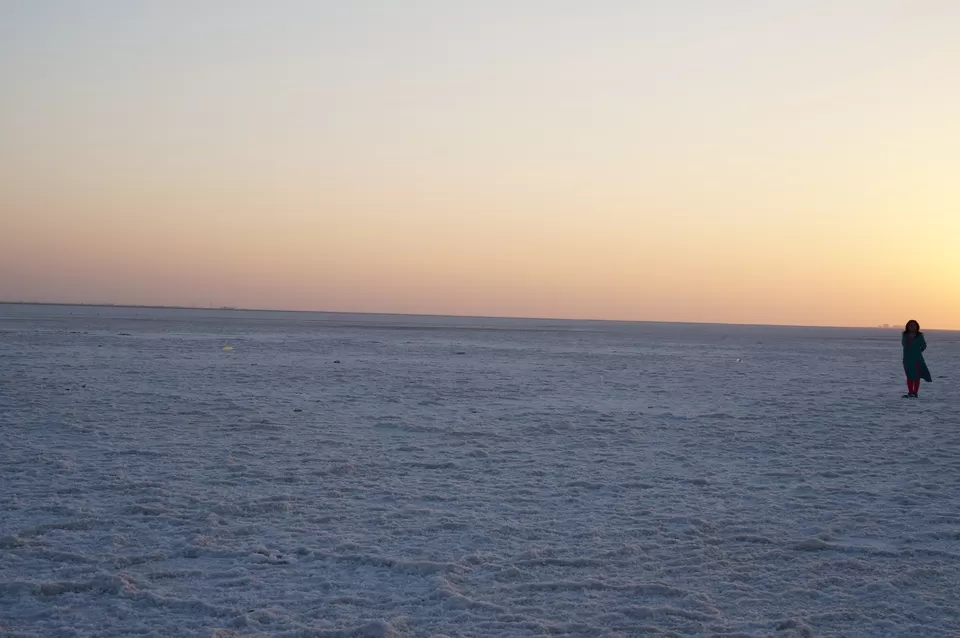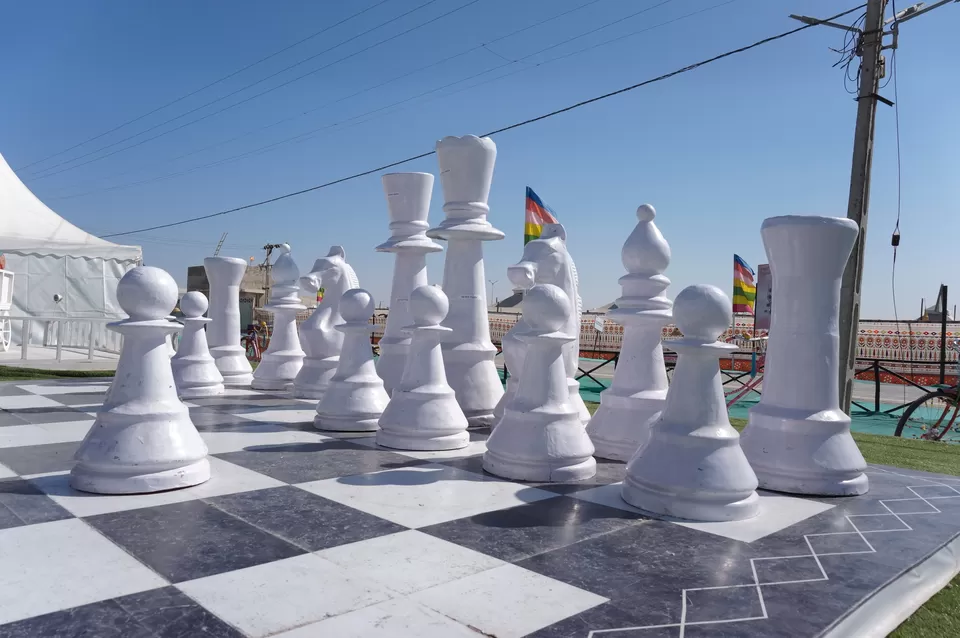 After spending quality time in tent city we left for Bhuj. We spent late evenings shopping in the local market and enjoying the local cuisine. Bhuj is centrally located and has wide range of stay and food opportunities compared to other places around.
Day-3: Mandvi
Early morning we left for Mandvi from Bhuj. Mandvi offers few attractions that will need a whole day. It has Vijay Vilas Palace (shown in Bollywood (Hum Dil De Chuke Saman and Lagaan) Movies), ship making Yard, Shyamji Krishna Varma Memorial and Beach ofcourse.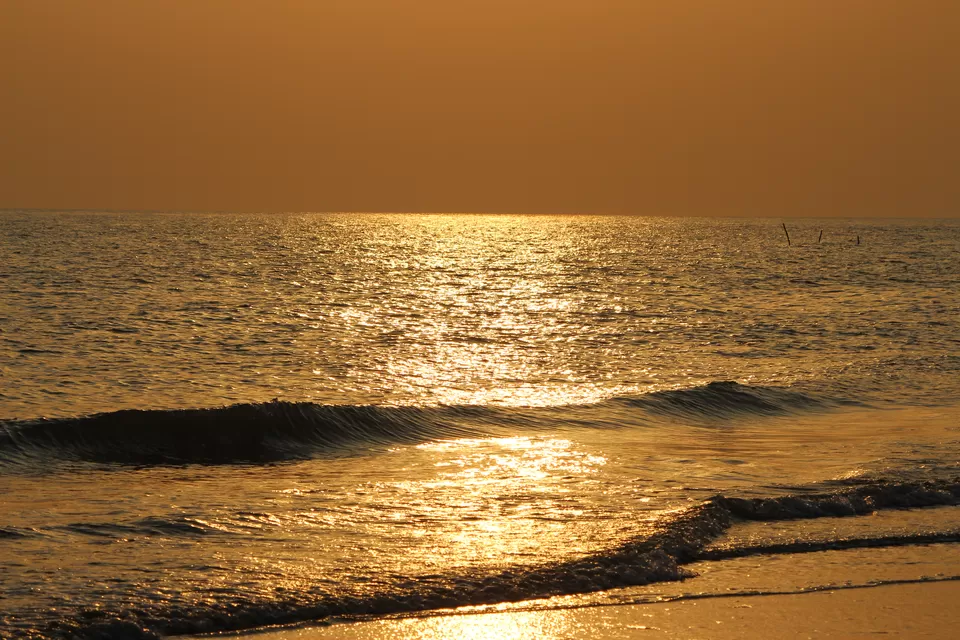 The Palace has private beach which is cleaner and has few amenities like beach chairs and sitouts. The entry charges for private beach also includes a meal. Mandvi has a large coast and you have other set of beaches as well.. If you want to enjoy less crowded beaches then you can take the route towards Naliya and you'll find couple of beaches in Periphery of Mandvi.
Your Trip to Mandvi is incomplete without having your Lunch at OSHO dinning lodge in old city of mandvi. It is also mentioned in Lonely Planet India. You get unlimited Gujarati Thali and i assure you that you'll overeat.
From Mandvi we head back with Bag full of Traditional Wear and a lott of memories.