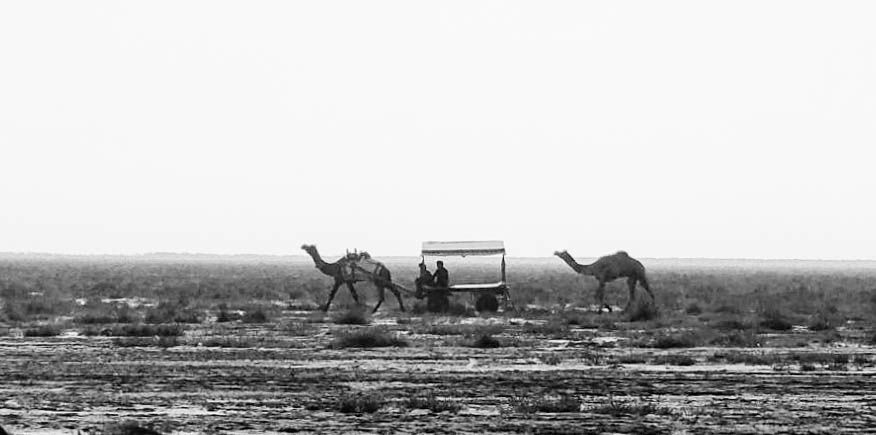 Do you relate to the fact that you don't really feel like travelling a place where you've been living for quite some time in your life? You think you have ample of time to see places nearby and book your tickets to a faraway land. I realized this just a few months back and decided to explore my birthplace and a few places close by. People from all around the world come to see the villages and massive 'Rann' of Kutch. Being born in a small city of Kutch, I never really thought there was anything peculiar about the place. However, on reading about it and talking to a few people, I knew I had to go there. And well, it turned out to be one of the most learning experiences.
Bhuj
Bhuj is the nearest city to the desert, banni villages wherein you can reach by bus, car, railways. From Ahmedabad, it took me 8 hours to reach Bhuj by Bus and the cost for the Volvo was Rs.600. While you're on the road, you'll know you are in Kutch as soon as you see white patches of salt and windmills. Bhuj is considered to be a royal city of Kutch and places to see include Aina (mirror) palace, Pragmahal, Kutch Museum and a must eat kutchi joint- Prince. The entree fees for the Palaces and the museum is as cheap as Rs.30 and a Thali (includes unlimited portion of a variety of authentic food and dessert) costs Rs.550 at Prince (Prices might change). The city is small and most of the travelling can be done on foot. You can get a bus for Rann, Rapar and places nearby from the main bus stop of bhuj. the government local buses are cheap and run at regular intervals.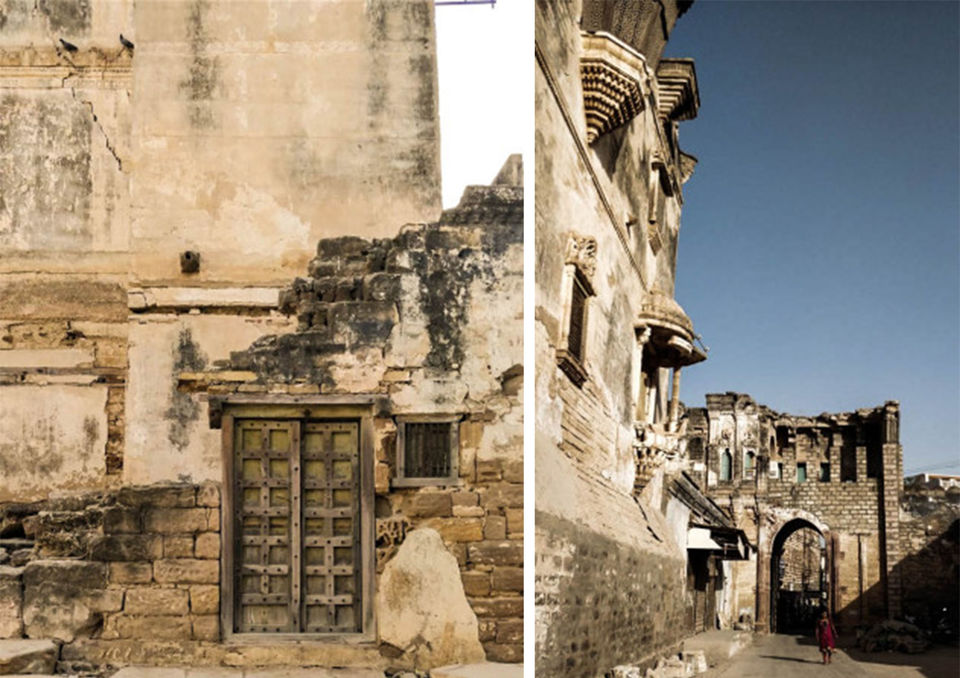 Rann Of Kutch
Thousands of years back the geography of the earth was completely different from what it is now. The tectonic plates moved so vividly that it either created water bodies in between land or forced the land to take over the existing water bodies. One such phenomenon occurred in the extreme west region of (now) India, wherein the climatic conditions were such that the water body was converted into salt. The area was vast and it created a salt desert which, in the local language is called 'Rann'.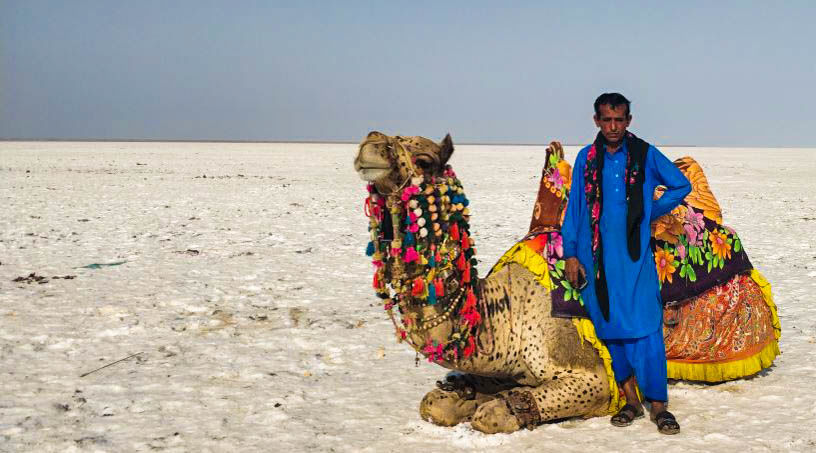 It's acres and acres of white patch with no vegetation at all. Every year, there's a festival named 'Rann Utsav' that takes place from November-end till mid-February. You get to stay in 'Bhungas' that are made of mud and hay to keep it cool, like they actually stay in villages of Kutch. Performances include traditional dances, music and fireworks. You get to spend some time near the desert, although, with all the facilities needed.
Reaching here is really easy during the festival however a little expensive. During the off-season, though there are local buses running at intervals, it's a little tiresome. None of the buses go till the desert. I had to get down at a village named Bhindiyara and then hire a sharing taxi till the 'Rann'. Bus till the village costs Rs.74 and takes around one and a half hours. On bargaining the taxi driver took Rs.2000 for desert, Kala Dungar and his village to see the actual 'Banni' village and provided a meal cooked in front of me in the village named Dropana. However, you'll have to convince him that you really want to see a village. Being a solo female, it was slightly easy for me to convince him. Do carry shades, hats and a scarf to protect yourself from the heat.
Kala Dungar
'Kala dungar' translates into 'Black Hill', it is so far the highest point in kutch and the nearest point to the India-Pakistan border for civilians. The view of White Desert looks like a vast body of water that merges into the horizon from the Top point of Kala Dungar.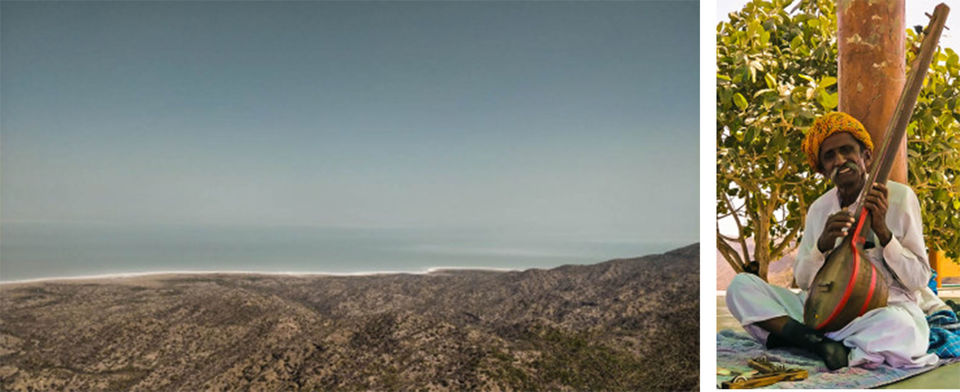 One fascinating thing about this place is while going to Kala Dungar, there comes a lane that is said to be magnetic. Although the slope is towards Kala Dungar, your vehicle tends to go in reverse even when the hand brake has been pulled. Not a lot of people know about this but it's actually true.
Village Dropana
While coming back from Kala Dungar, I'd already spoken about how much I want to see an actual village and experience a few hours there and hence, my driver took me to a village named Dropana. It was a great experience to be there. I cannot emphasize enough on the fact that they were way too happy to see me there. Communication was slightly a problem but there was one girl who knew Gujarati and was my only translator. To write about my experience I'd need another article, however, here are few pictures that might help you imagine how it was in that small, loving place.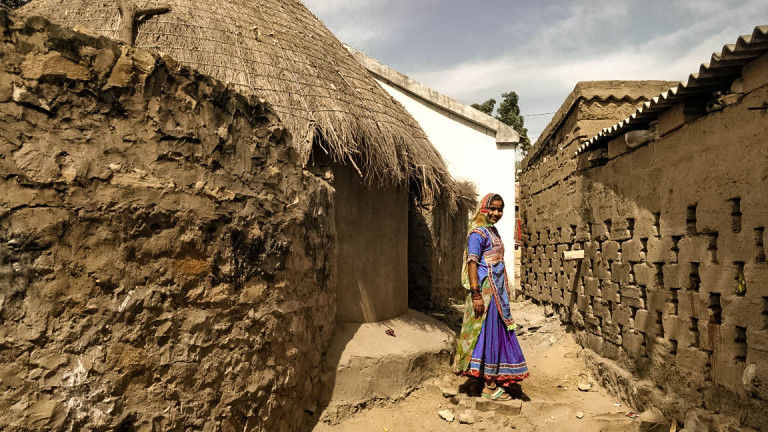 Village Bhujodi
Raw cotton to Thread to Weaving to Cloth to Tie-dye to Print to finally, clothes that we wear. It starts from this village where artisans convert raw cotton to thread and weave them. The climatic conditions of Kutch are not suitable for farming except that of cotton and hence this place is a hub of weaving. With friendly villagers, I had the privilege to eat the home-made 'bajra nu rotlu' and drink freshly made buttermilk and spend some time with them. It took Rs.30 from Bhuj on a shared rickshaw and 20 minutes to reach the entrance of the village.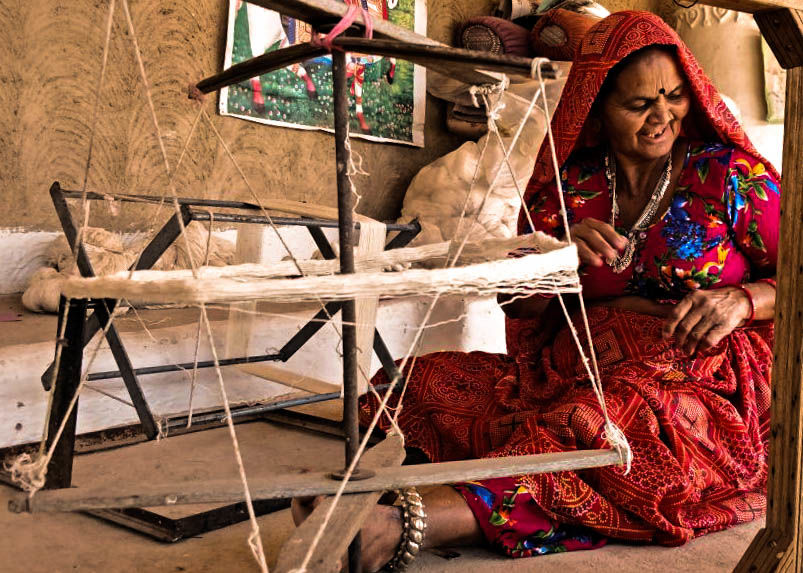 Village Ajrakh
Ajrakh was initially a process where in the block prints were done on the both sides of the cloth so that people could wear it both ways. This process came from Pakistan and after the partition of the two countries, some people got the process to the indian side. The ancestors stayed back in Pakistan and the young ones build a village and named it Ajrakh. It's the hub of block printing. Initially, they provided free stay for the laborers and now the population is vast with everyone working in the printing factory. It costs Rs.200 to and from Ajrakh to Bhujodi in a private rickshaw including the waiting time and takes around one and a half hours for the entire experience. To see how block printing is done, you can ask any local rickshaw driver and it pretty safe to even go alone to the village.

Starting from the color, the dye is made through the natural process. The cloth is boiled at a very high temperature with the color for it to dye and make the base for printing. The color is also used for the blocks to print on the base cloth and is later dried in the sun for permanency.
Dholavira
The story started 5000 years back when our ancestors designed a town. How intelligent and practical were they that being in a land where water was scarce, they build water reservoirs. They had a gated community back then. The town had entrances and all entrances had security. There was a citadel right in the center and the Middle town surrounded it wherein the marketplace is assumed to be situated. The stones there tell us that even back then they made it easier to draw water from the well. Dholavira's site is one of the 5 Harrappan civilization cities and is famous for the sewage system that was developed here. You'll be astonished to see the wonders there.
Reaching Dholavira is a little troublesome. The nearest village is Rapar. Fortunately one of my friends parents stay there so i was lucky enough to stay there. There are no hotels to stay and only private vehicles can take you to the ancient site. However, there is a road being build that is shorter and more feasible from Kala Dungar.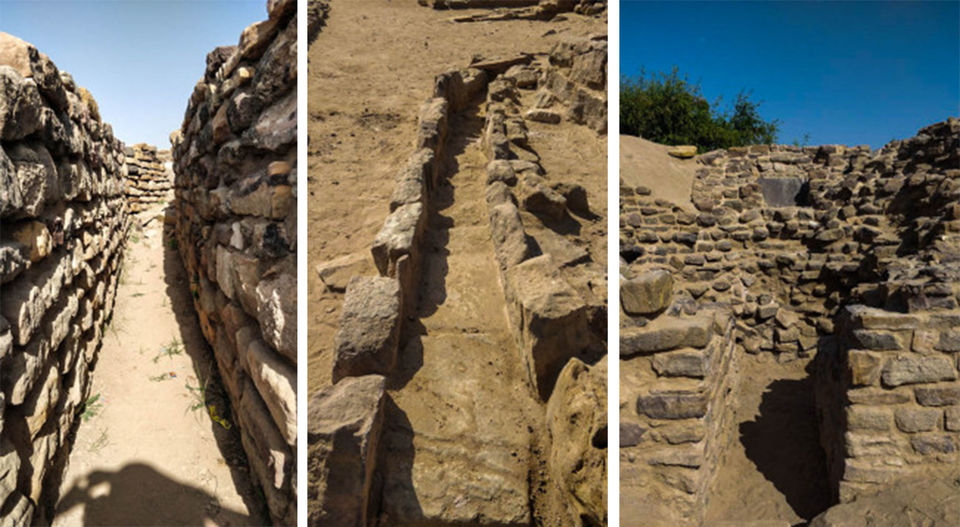 Do visit Kutch, it's altogether another experience that you may not be able to experience anywhere else.
For a customized itinerary and further details, DM me on @one.mile.away on Instagram.

Write up & all photographs by: Mallika Rohatgi