Gwalior is a great vibrant city while the old part of the city looks chirpy and hustling, new part of the city is more of the developments that took place in the city last one decade or so.
I have stayed at the beautiful Neemrana property at Deo Bagh 17th century old fort and would recommend the same for you, if hoarding for the nothing in this royal city. Do read my stay review at Neemrana in my profile at tripoto.
Gwalior can be done in two ways:- you can visit the old city one day and rest new part of the city, other day. While my travel itinerary evolved around old city only.
I would suggest the day you reach, either through airport or like I travelled by car from ranthambore national park which was like 5.5 hours journey,do not go out late in the afternoon, rather enjoy an evening tea at your hotel's balcony or patio, whichever possible, then go out at 6.30pm in the evening to nearby Sarafa Bazar and explore the shopping and street food street of the city. The place is extremely safe and you can be there till 9pm then again go back to the hotel.
TIPS: I have stayed in the old quarter of the city so it did not take much time to travel to sarafa bazar, booked an auto and retained it too for 1 hour. It took Rs 220. The ola and uber is very much available at gwalior but the rates will be same and added bonus in auto, it will wait for you.
They have wonderful traditional saree shops and tasty golgappes. Do try that.
Next Day I started my day real early as I did not have the full day in my hand, you can start around 11 am in afternoon and finish up the whole itinerary by early evening. All the tourist places are just 5 to 6 kms away from each other so that is an added perk. What Say?
First visit the Gwalior Fort dating back to 6th century and one of the most well preserved Forts in India. I was really astounded to see the way it has been maintained. Its a big place and will consume your time for around 2 hours minimum.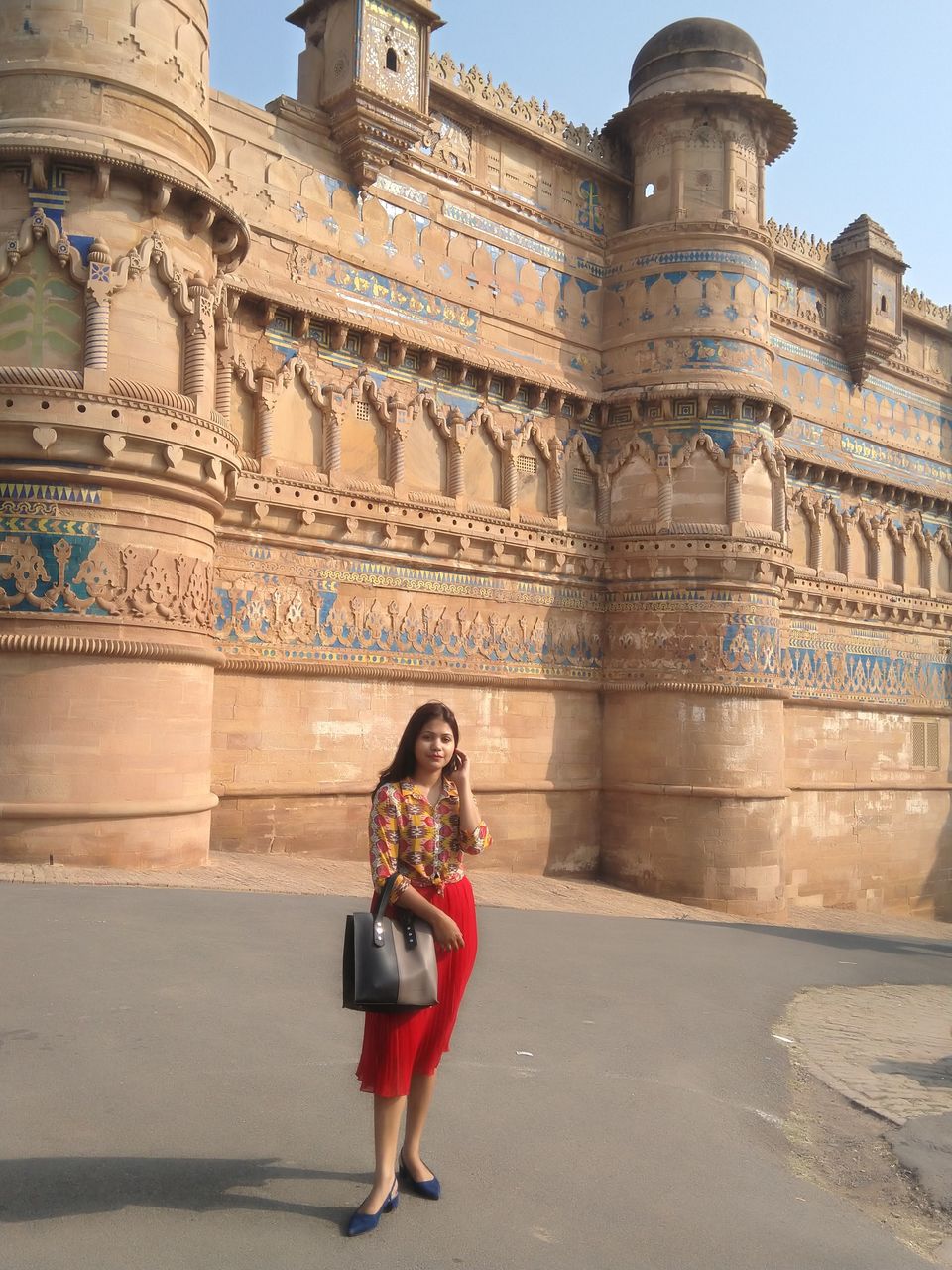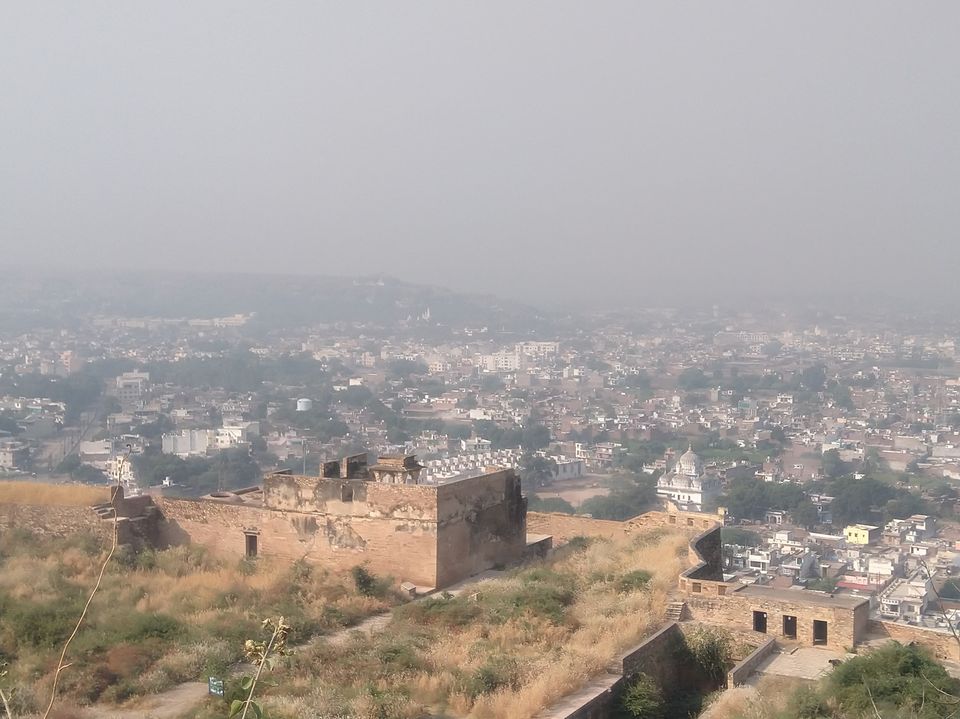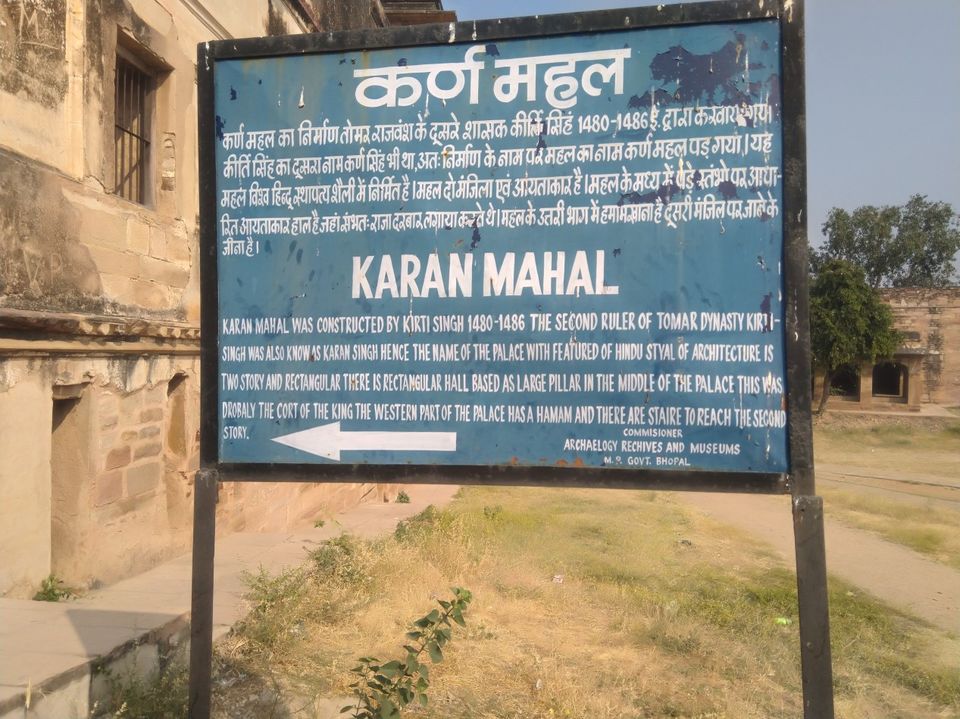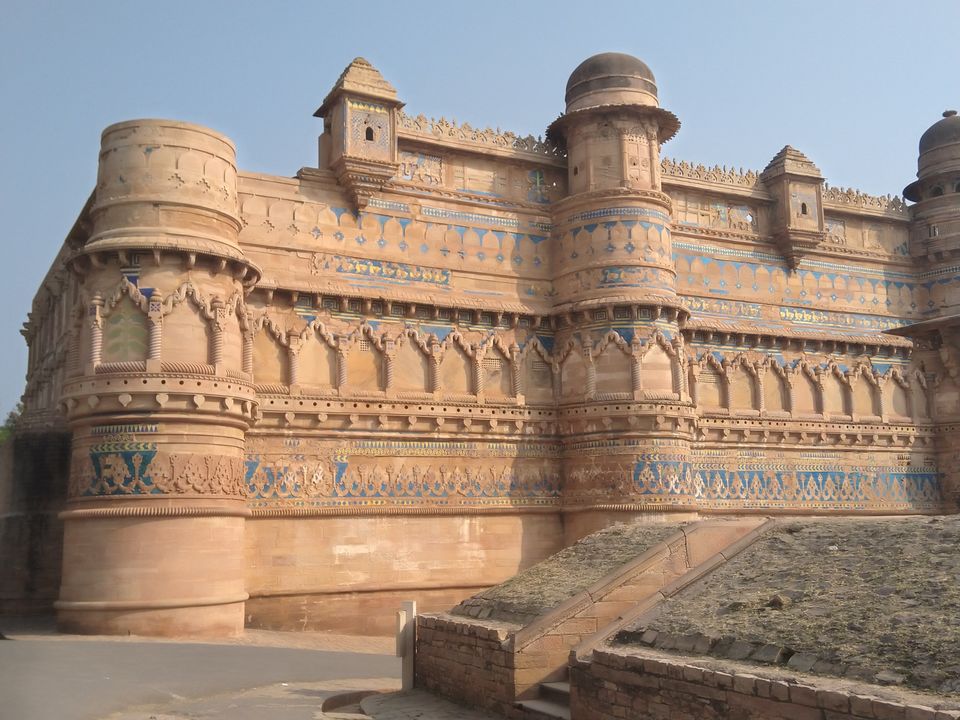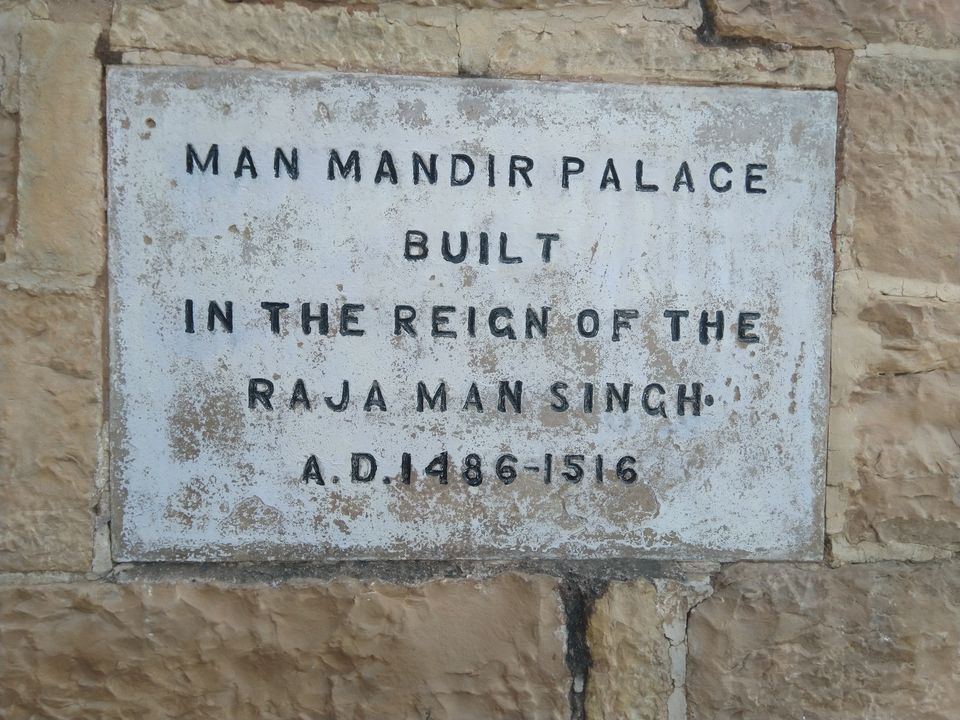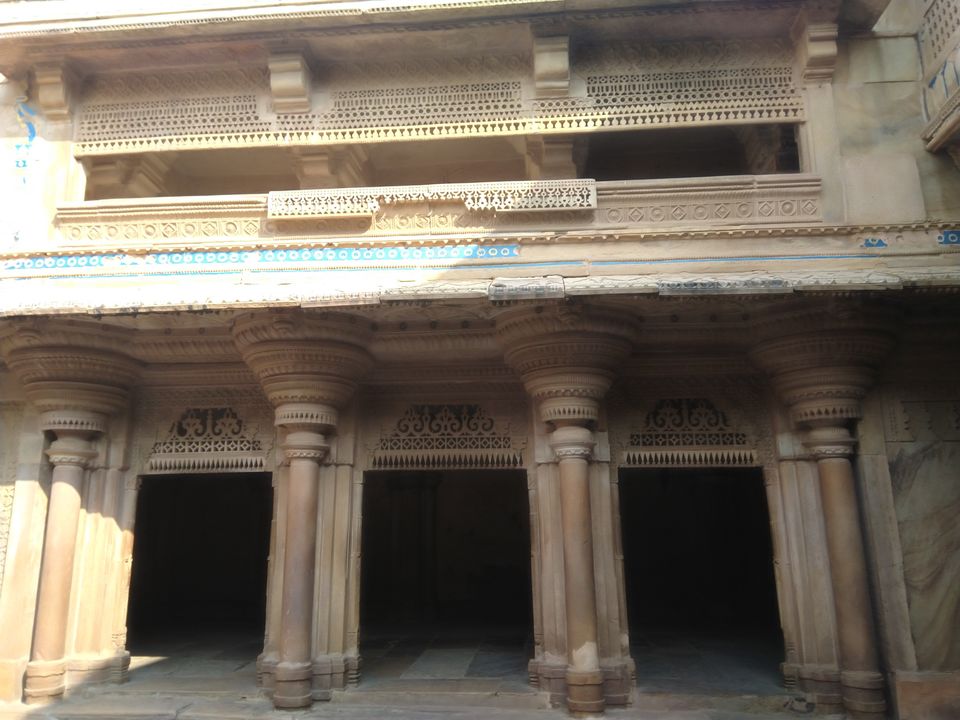 Next place to hit up is the beautiful, royal, white washed palace called Jai Vilas Palace which was the former residence of Scindia's- the royal family of the city, now turned into a royal museum called Scindia Museum.
Again, I will sound repetitive but this is one museum with varied range of furnitures showcased and very delicately done.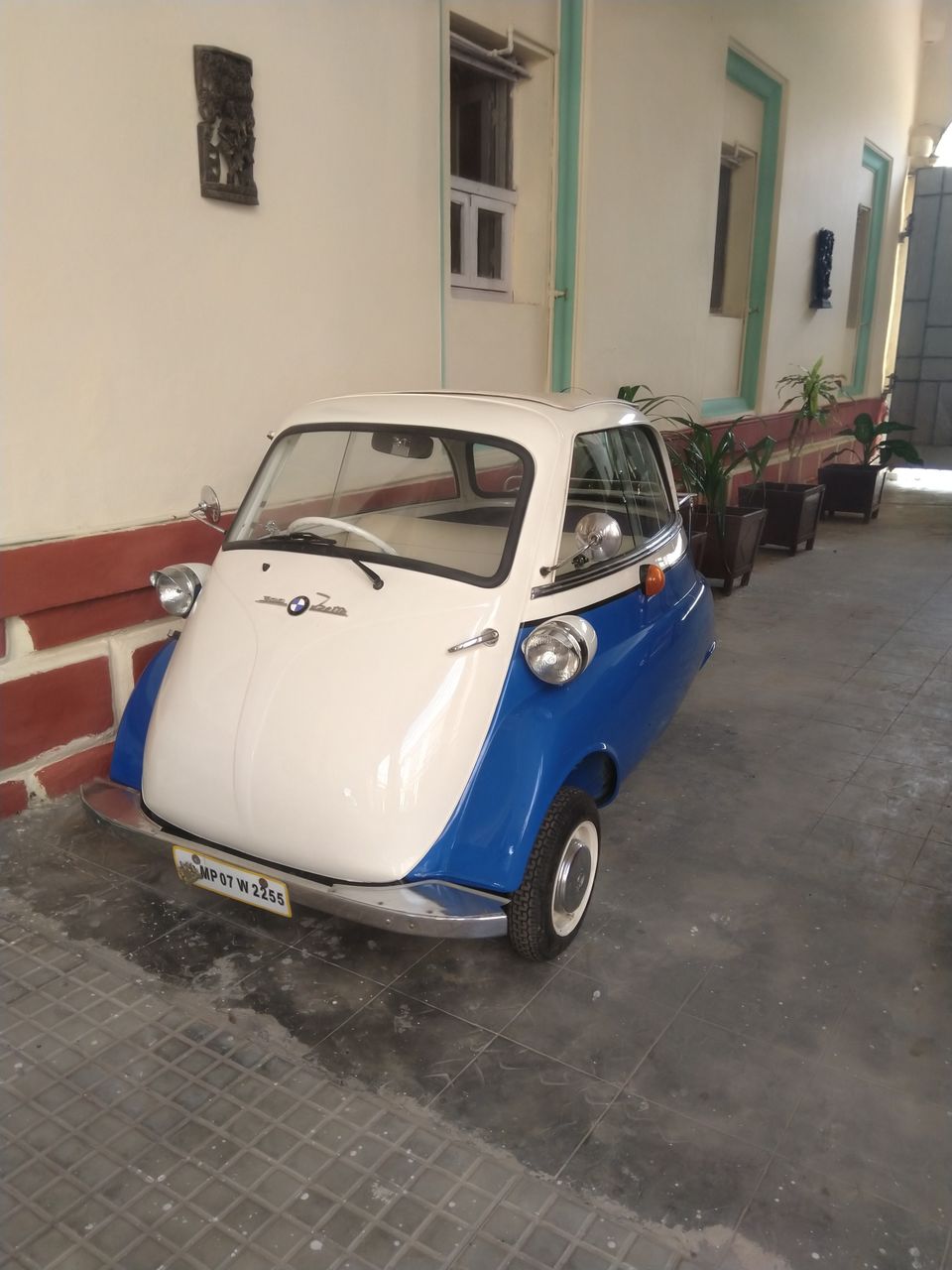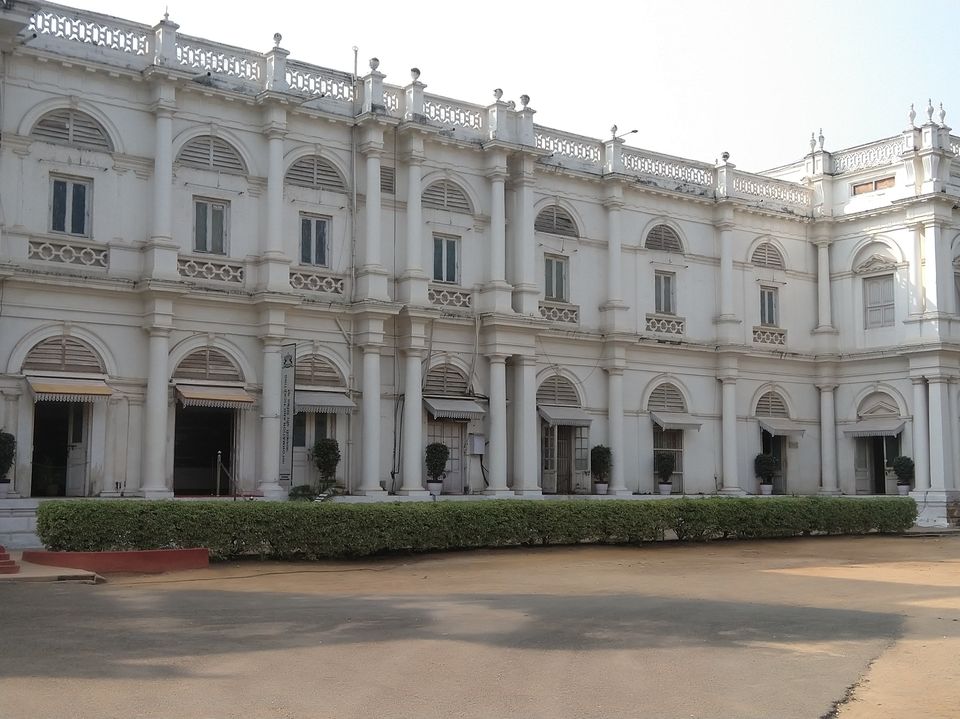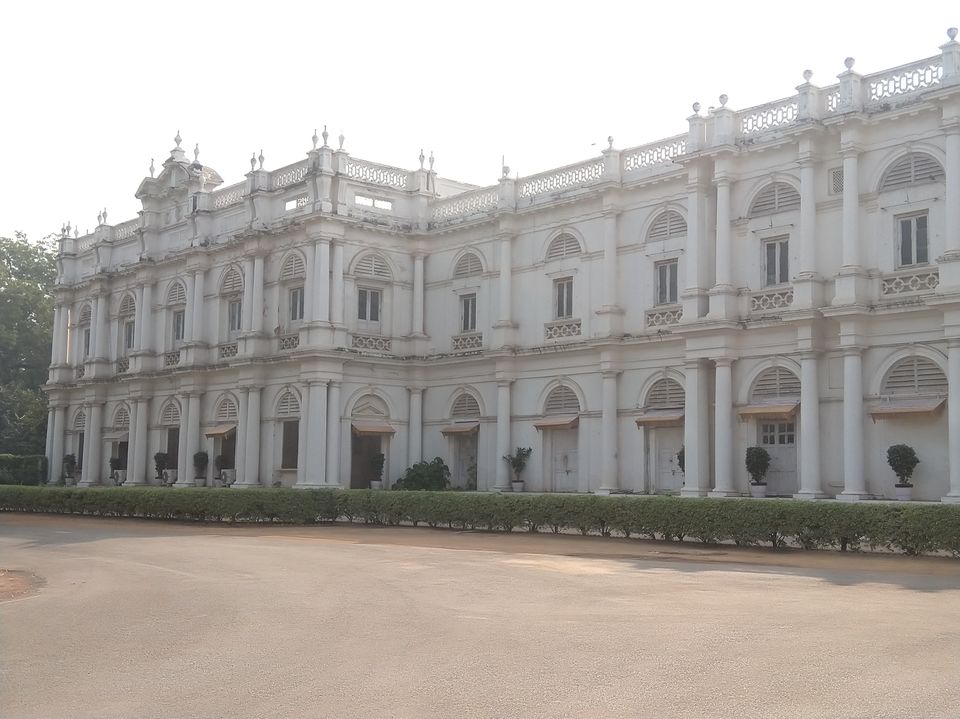 Give yourself enough time to stroll around the museum and see it in entirety. Do not hustle here, you will miss out on many good arte-facts and history.
Another place is Teli ka Mandir which is also famous here if you are interested in seeing old indian architecture and their intricacies. I did not go there but is a nice option to end this itinerary completely.
Follow me on Instagram to get more travel and fashion related updates on my feed.