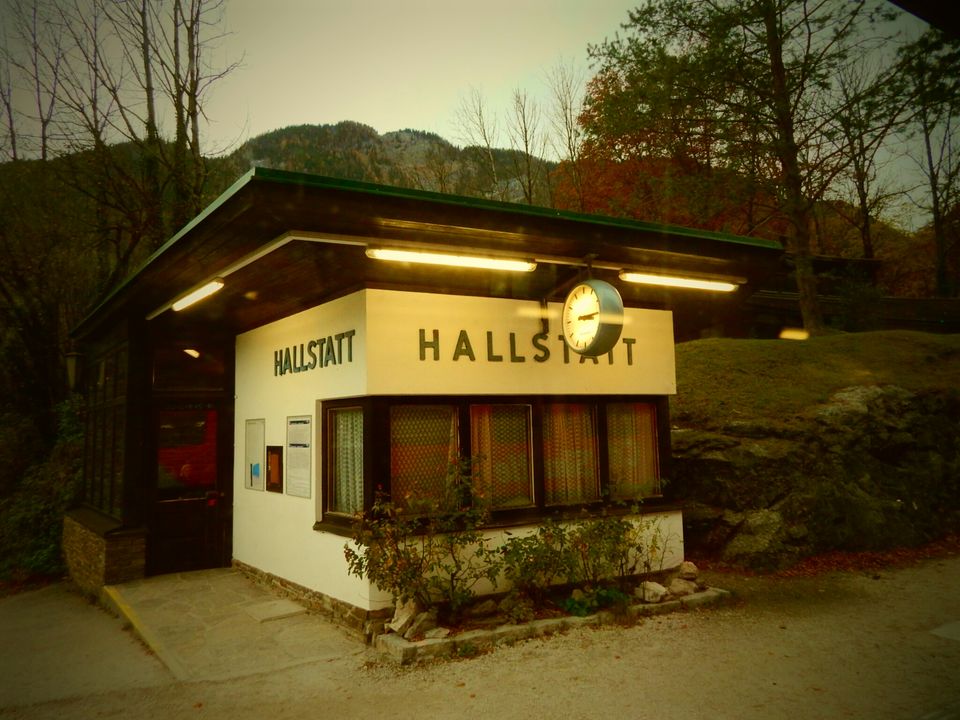 The Chinese are infamous for making cheap copies of anything and everything in this world. But never in my wildest thoughts could I ever imagine them making a full-scale replica of this entire Austrian village in Huizhou, Guangdong province.
Well that's Hallstatt for you.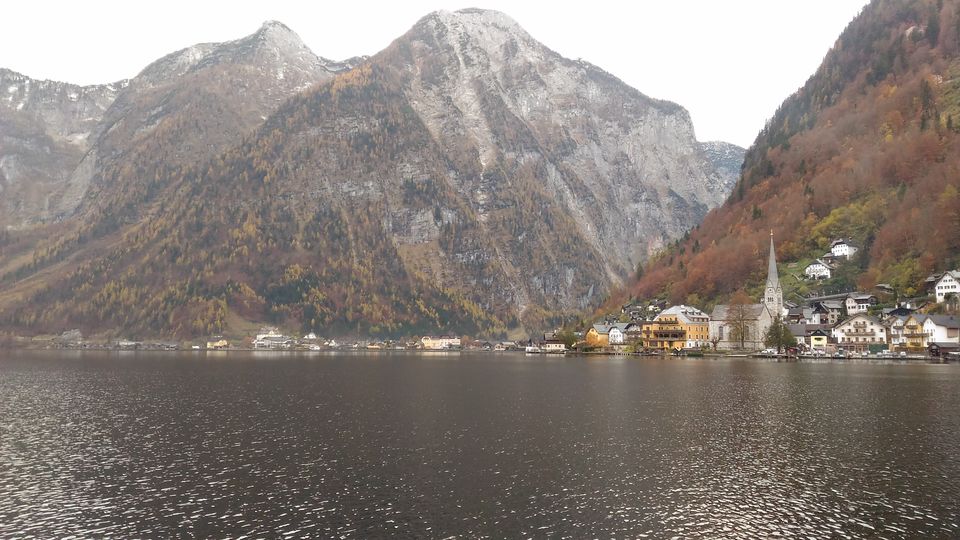 I wouldn't call it a 'hidden' gem as it's probably the most photographed and most widely visited village in the Austrian Alps. But a gem it is. We had planned a one day visit to Zell am See, another lake town in Austria, but couldn't end up there because of bad weather. So based on recommendations from family, friends and the internet, Hallstatt was our delightful last-minute backup.
There are numerous Alpine lakes of all shapes and sizes in this famous lake district of Austrian Alps known as Salzkammergut. But Hallstatt, which also happens to be a UNESCO World Heritage Site, is the most popular lakeside tourist destination here.
Its proximity to Salzburg makes Hallstatt a must visit for a day trip. There are a number of tour companies operating daily visits but reaching Hallstatt using the efficient public transport system is much cheaper (less than 30 Euro for a return trip) and far more satisfying. Staying here for a night or two would also make sense if you plan to visit a few other towns in the vicinity or if you wish to explore the mighty Alps. But accommodation is quite expensive here and even Airbnbs cost no less than about 100 Euro a night.
We were in Salzburg for about 3 days and spent one full day in Hallstatt. With a few clicks on the internet we figured out the route and were on our way, early in the morning. We took a bus (line 150) from Salzburg that goes up to Bad Ischl. This bus runs approximately every hour and the tickets can be bought en-route from the driver. The 1.5 hour journey was quite scenic, which is evident from the fact that I went absolutely click crazy seeing the beauty of the Alps. We came across the greenest grasslands, cutest little farm houses, tall snow-clad peaks and endless clear lakes. It was real magic at every turn, literally the stuff windows wallpapers are made of.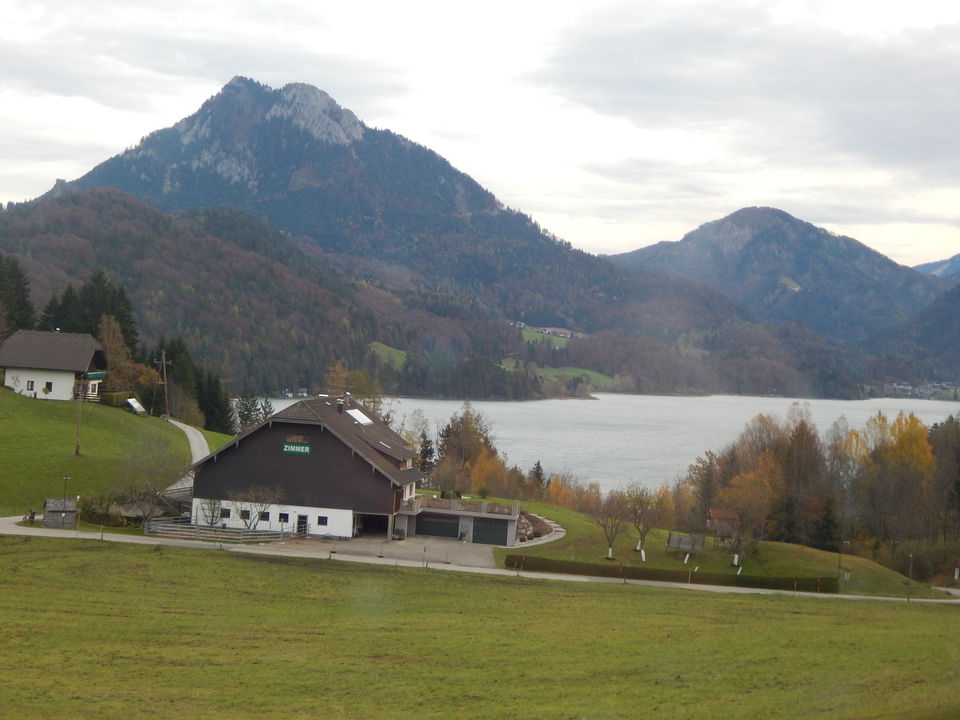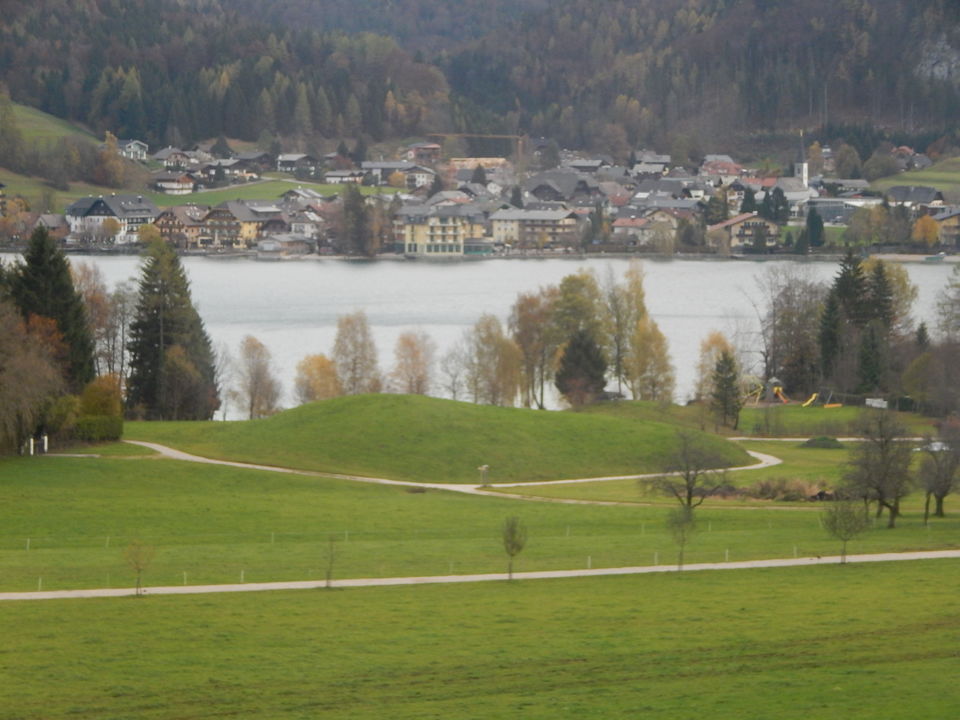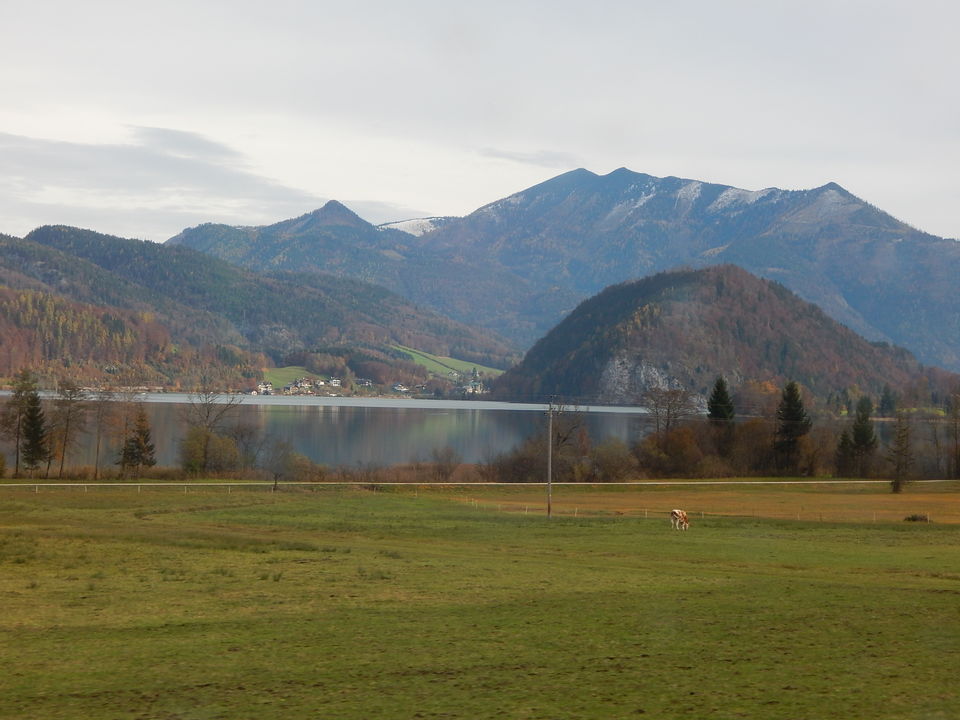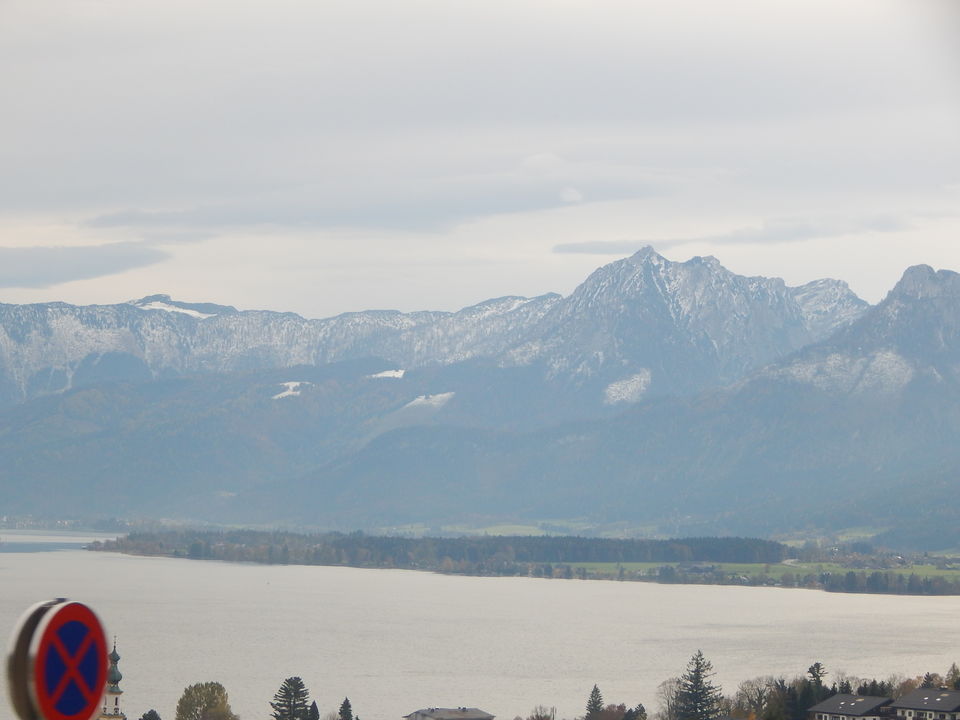 Although I must admit that we were constantly hopping from one side of the bus to the other for capturing the perfect views, I would highly recommend taking a left side seat as you would witness great views of Fuschlsee and Wolfgangsee on your left.
After reaching Bad Ischl we bought train tickets to Hallstatt which is about 20 minutes away. The train runs every half an hour and there's nothing much to do at the station. We wandered out into the charming town while waiting for the train and were glad to find that its a decently big town with a shopping street and a public square and some gardens with great views of the Alps. The railway track runs parallel to the crystal clear Traun river and the journey is as scenic as it sounds.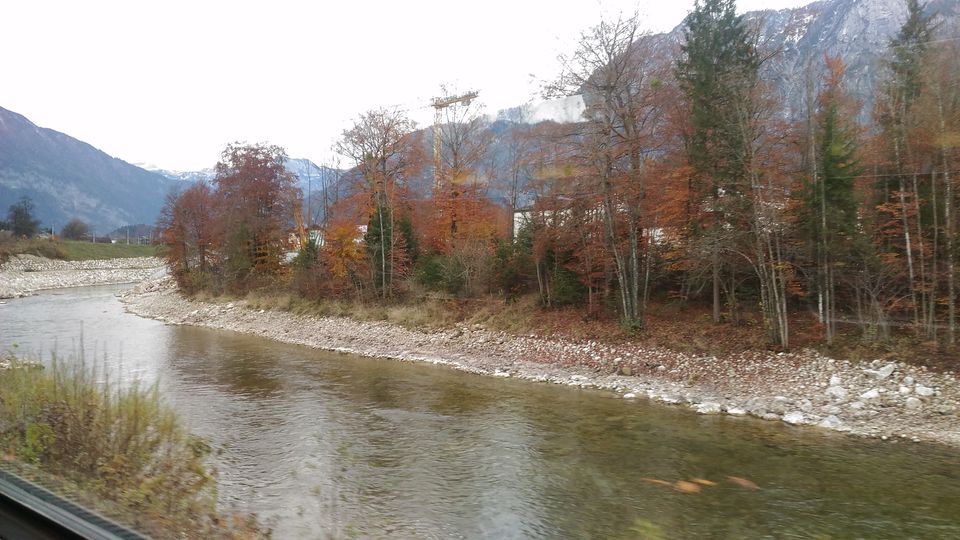 The Hallstatt railway station was the cutest little one room station and served as a wonderful place for clicking pictures. The village is on the opposite side of Hallstättersee and we took the ride on a ferry (10 Euro round trip). The ferry and train timings are clearly marked on both sides and helps in planning the departure.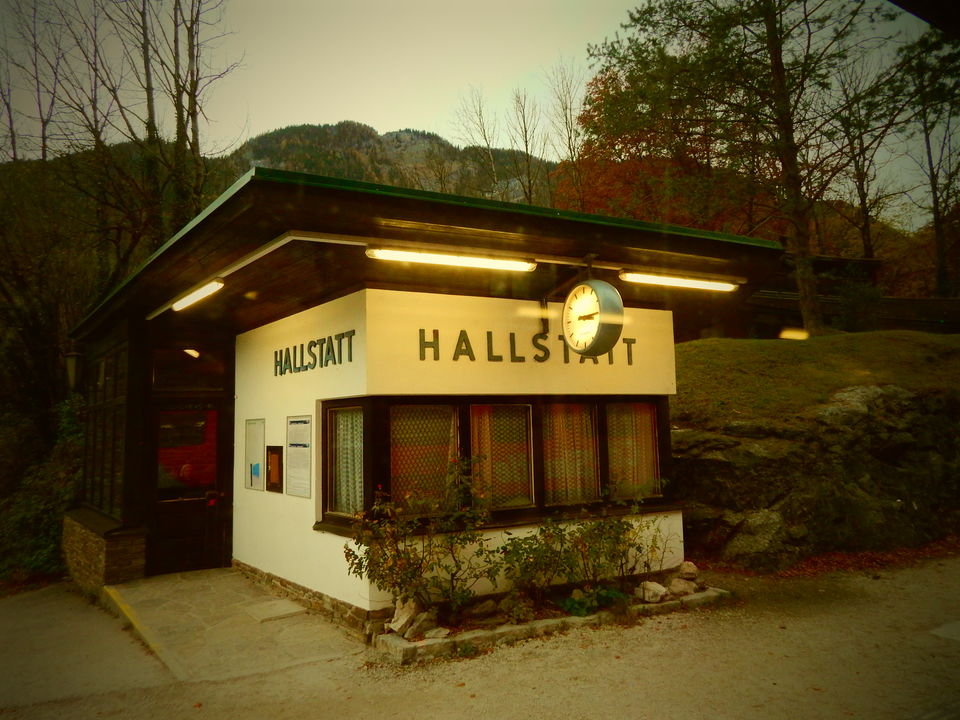 On reaching the village, it was quite lively and cozy and we just followed the many tourists that accompanied us on the train and ferry. The first place we saw was the main market square which is surrounded by restaurants and antique houses on all sides. After a while, everything became quiet as the small groups of tourists vanished into the by-lanes and so did we.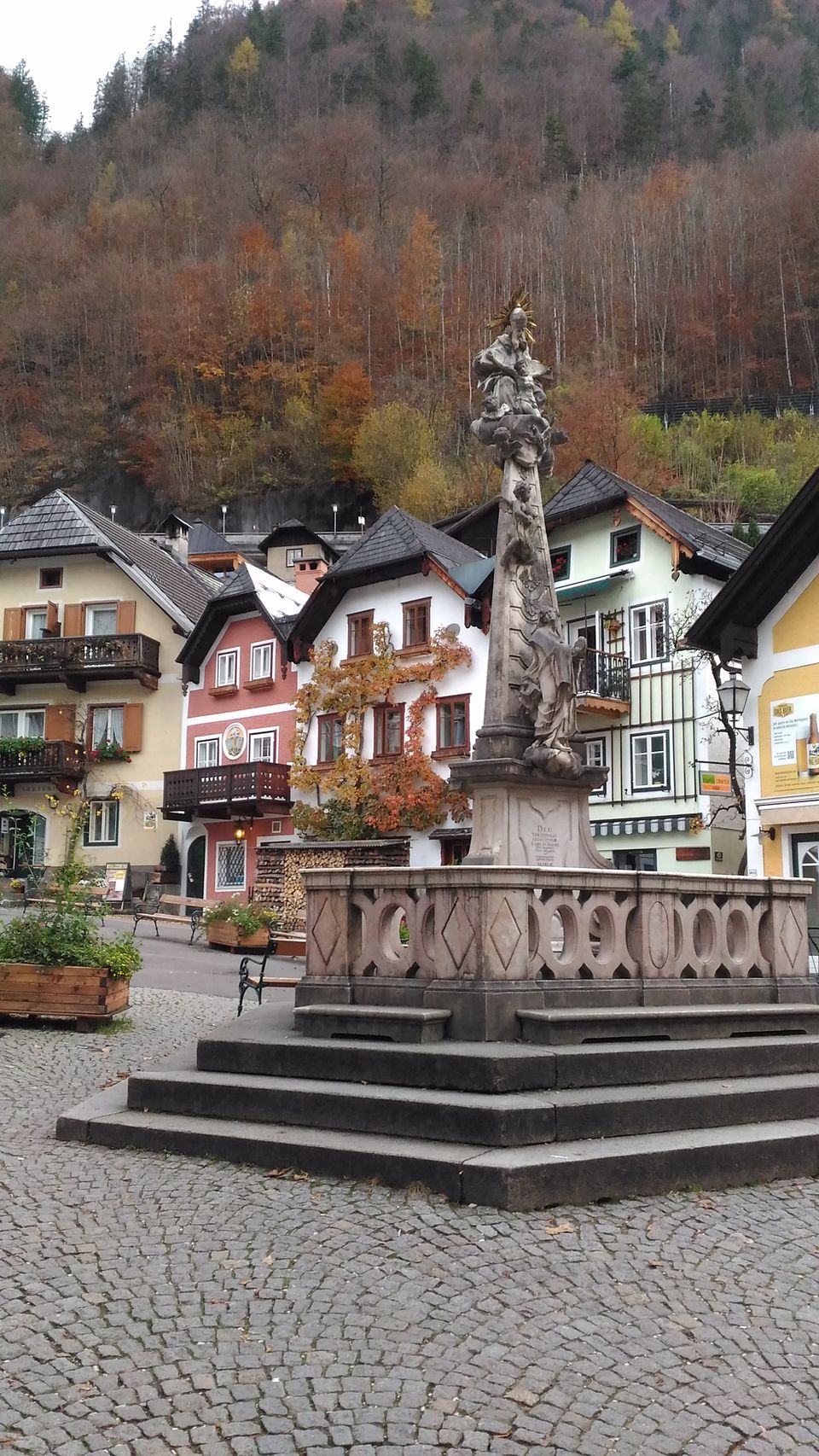 There is one main road, the Seestrasse, that runs parallel to the lake, and numerous small streets which you can discover at your own pace. The 16th century houses are small and cute and give an impression of being stacked one over the other. The thing that I loved most about Hallstatt was that even though it is immensely popular among tourists and hundreds visit this small village each day, its extremely easy to find a peaceful corner to enjoy the serene environs. The panoramic views of the lake and surrounding mountains were absolutely breathtaking. Another plus point was that we had visited during Fall, which, I believe, is the most beautiful time of the year to experience the vibrant colors of nature.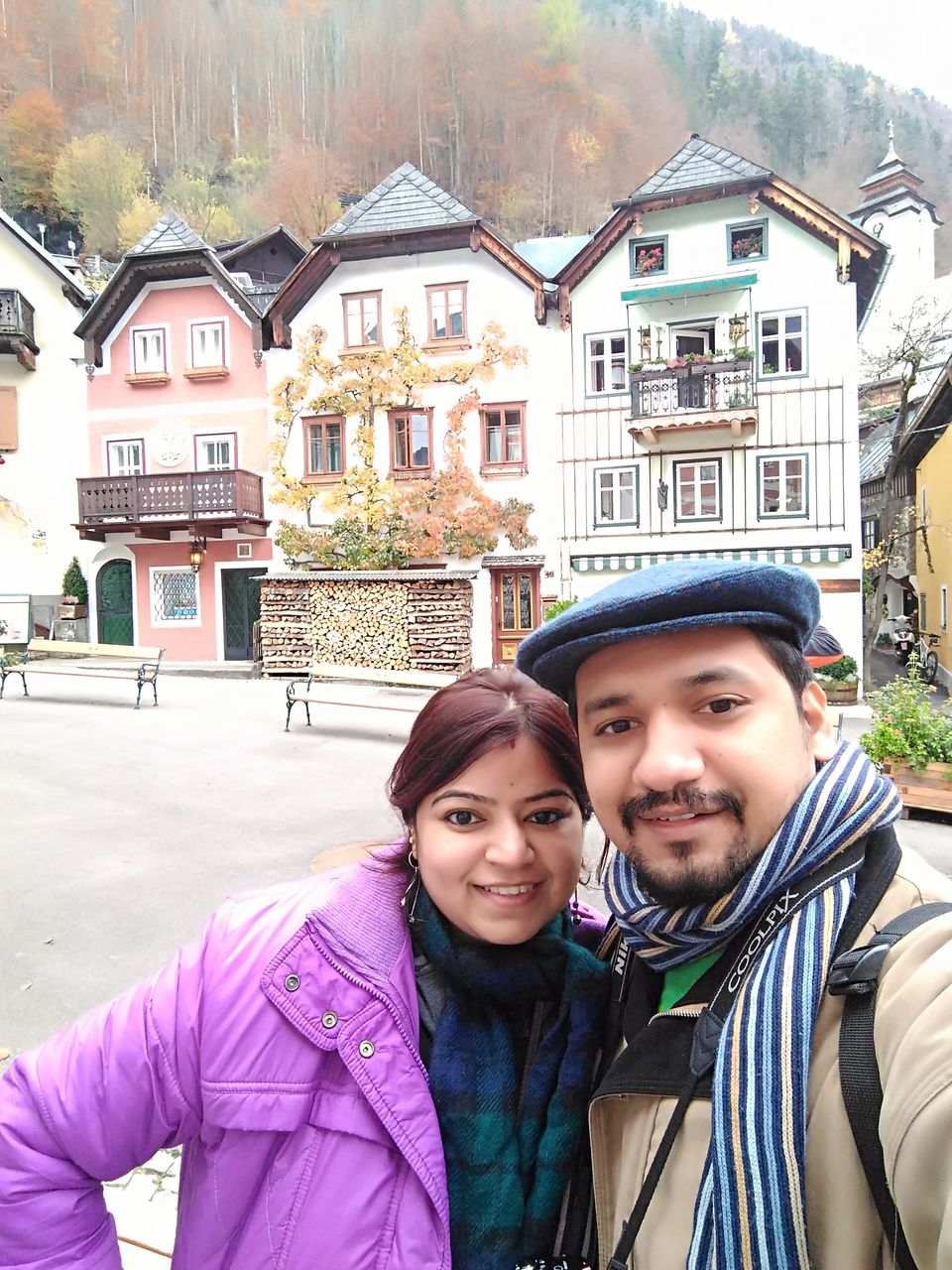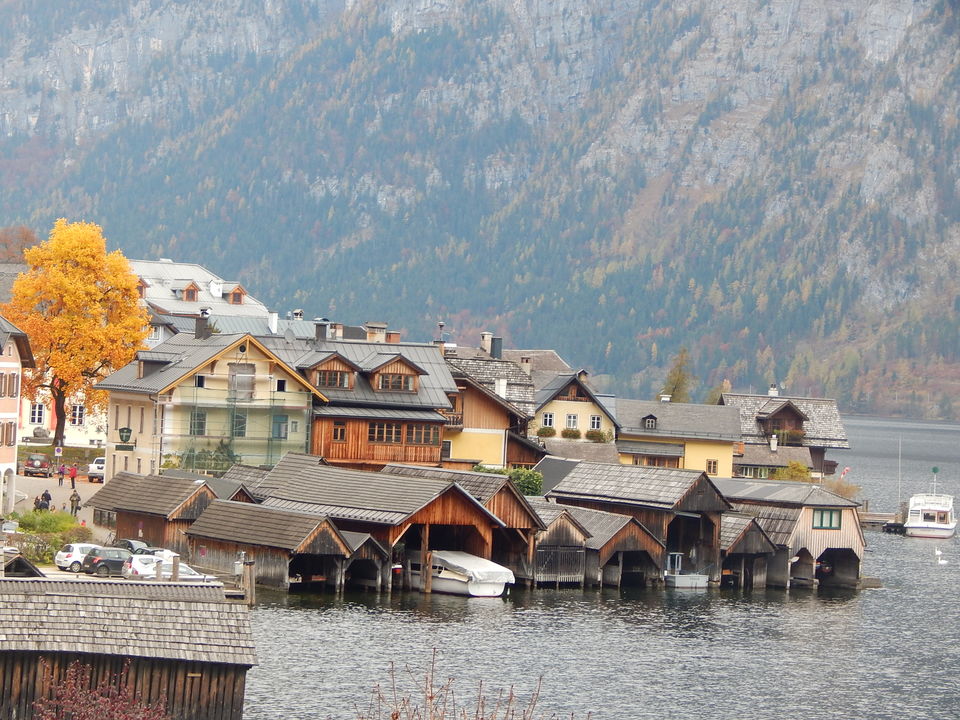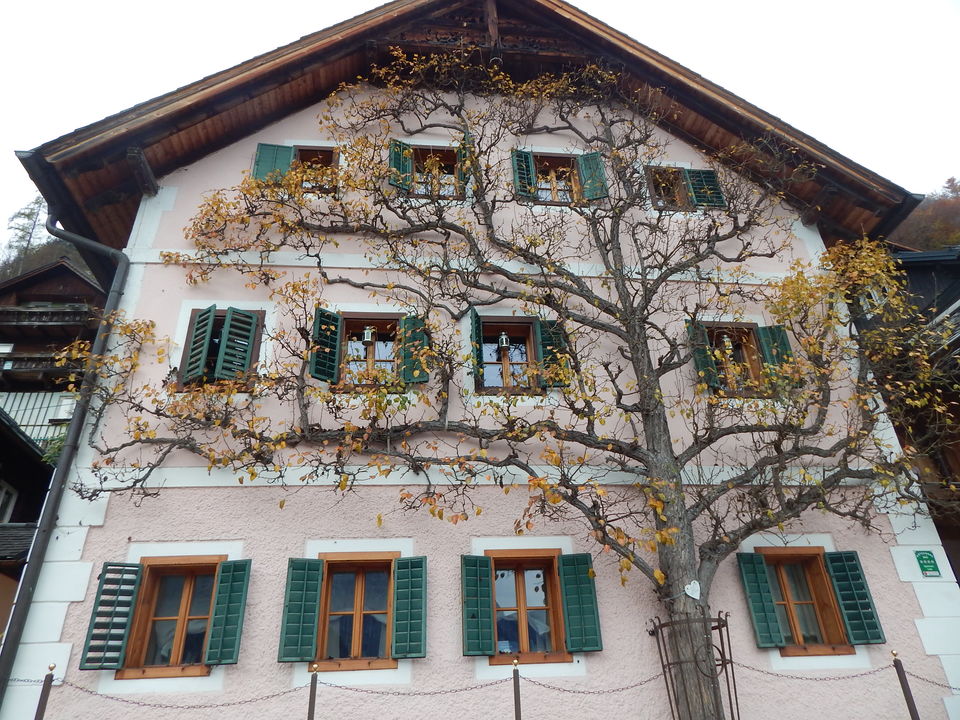 There are a few churches and museums which one can visit. The Salzwelten nearby serves as a museum for the salt mining history of the village. There are many cute little lake facing cafes to treat the eyes and the tummy. We went to one such lovely restaurant and had some wholesome Austrian food. We spent all our remaining time walking through shops and markets and also bought some souvenirs. The area is famous for its salt mines and you can buy salt in its various forms from almost every shop here.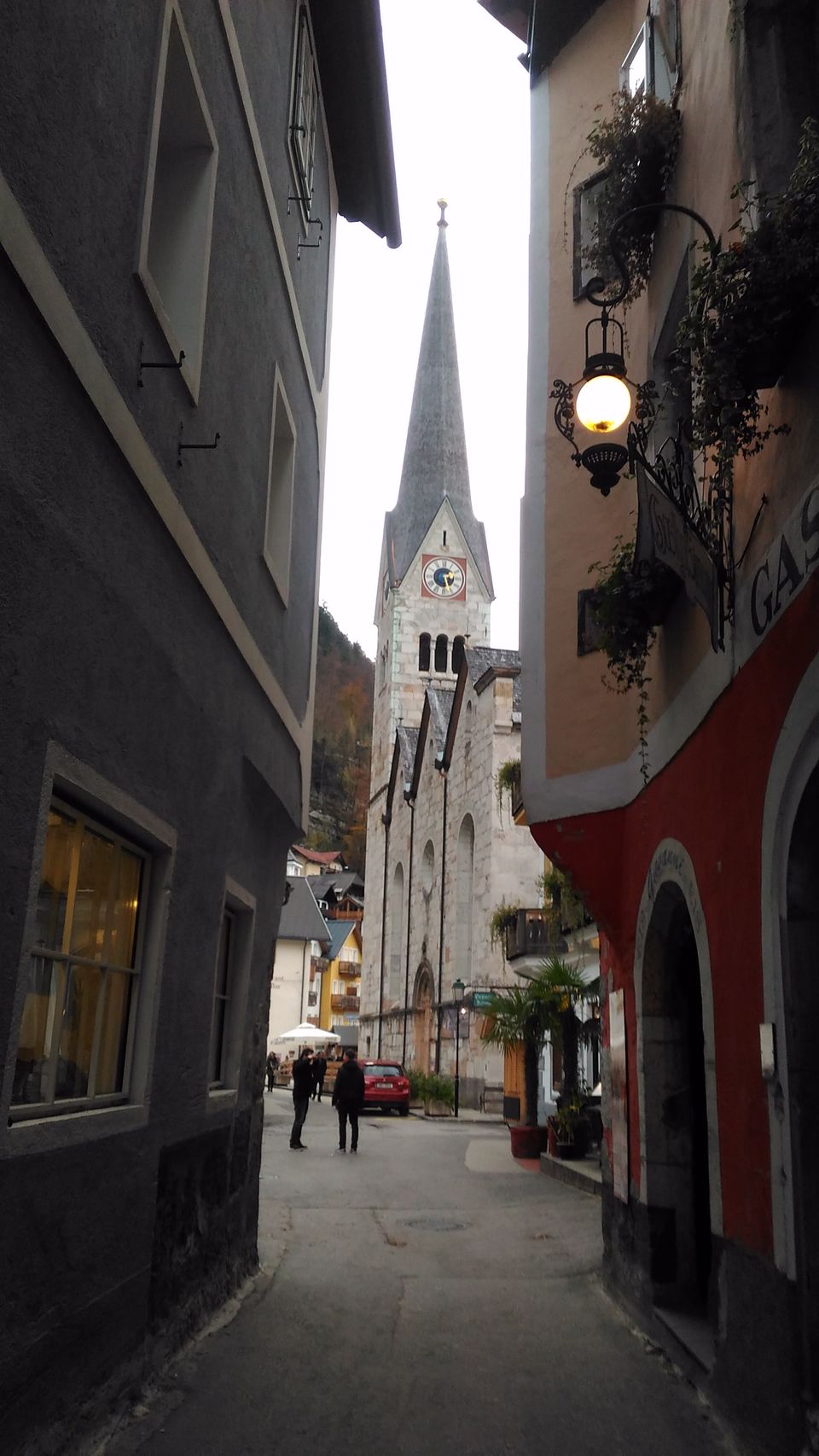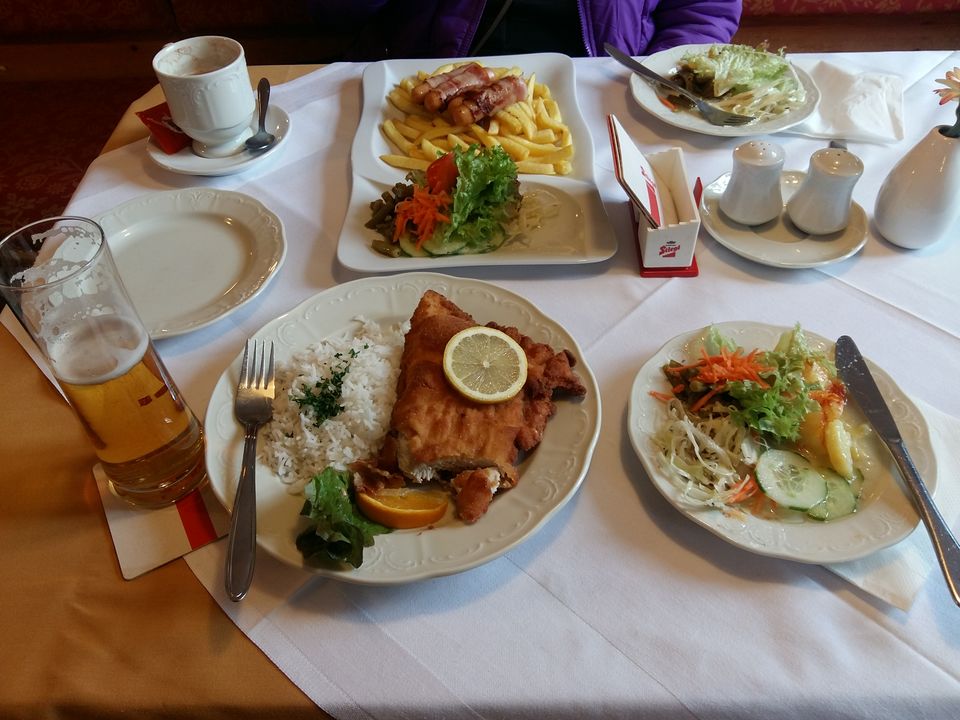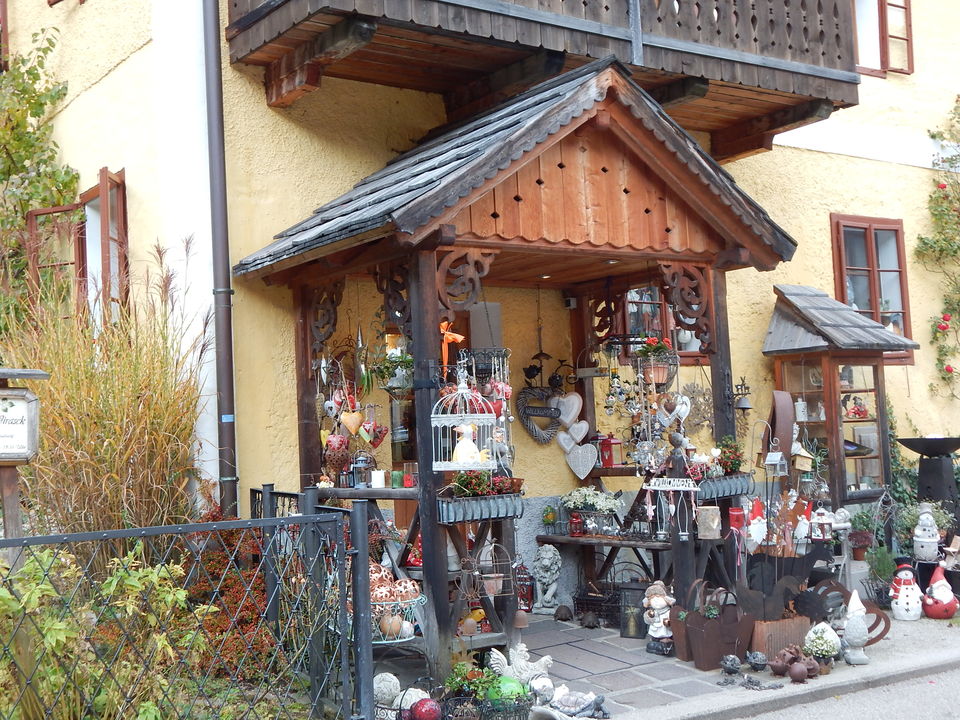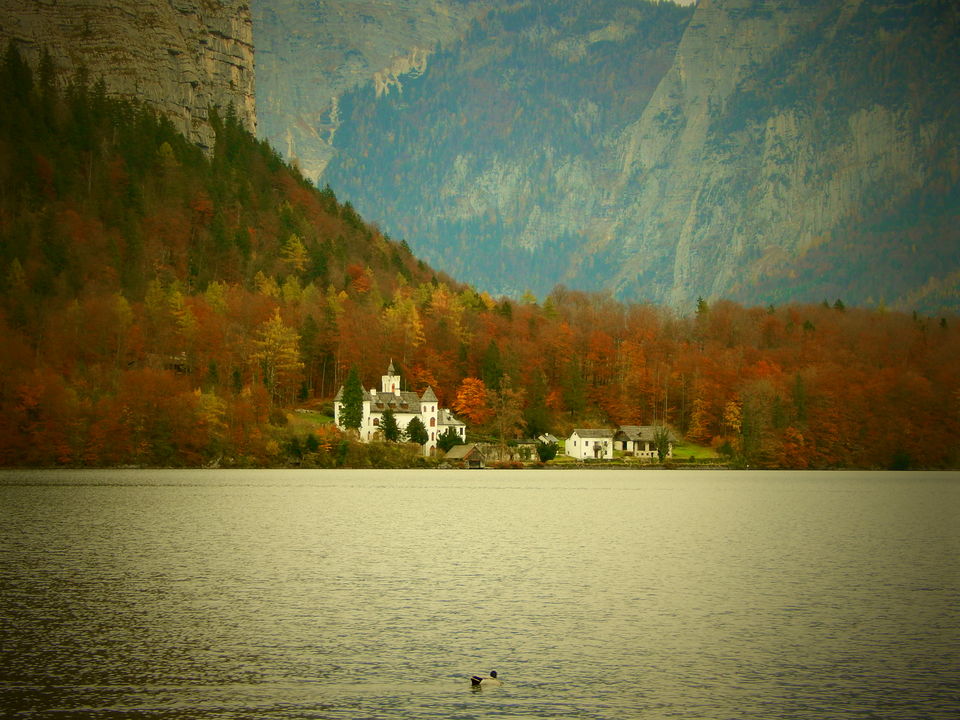 Coming towards the end of our day, we simply walked down the Seestrasse and enjoyed the stunning views around us. We then returned on the ferry which gives the best panoramic views of the entire region. We took the train back to Bad Ischl and wandered into a flea market in the town while waiting for our bus to Salzburg.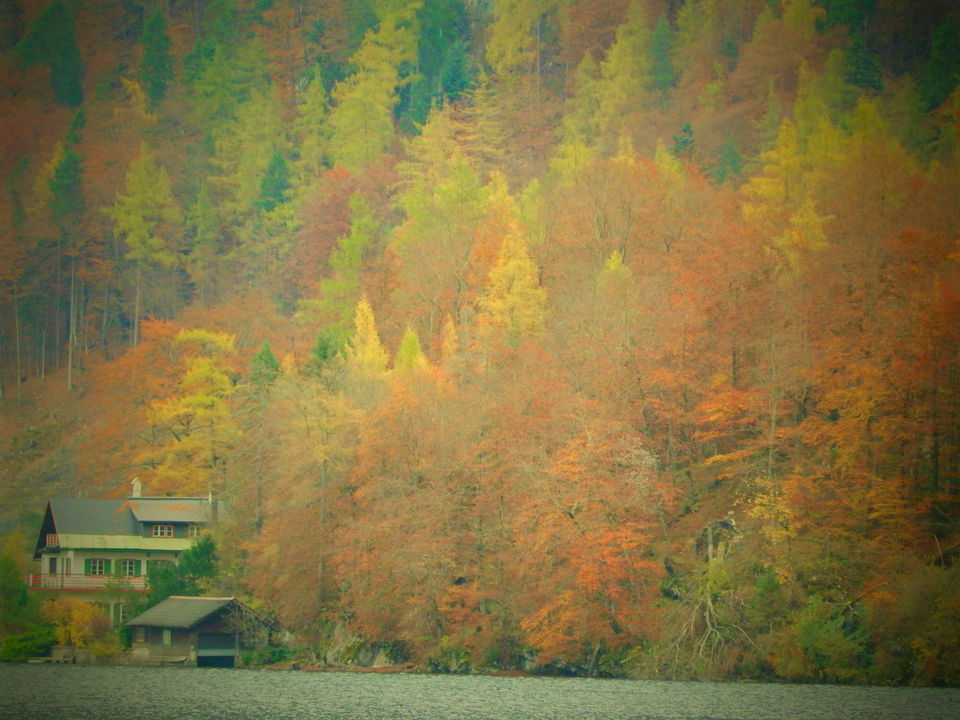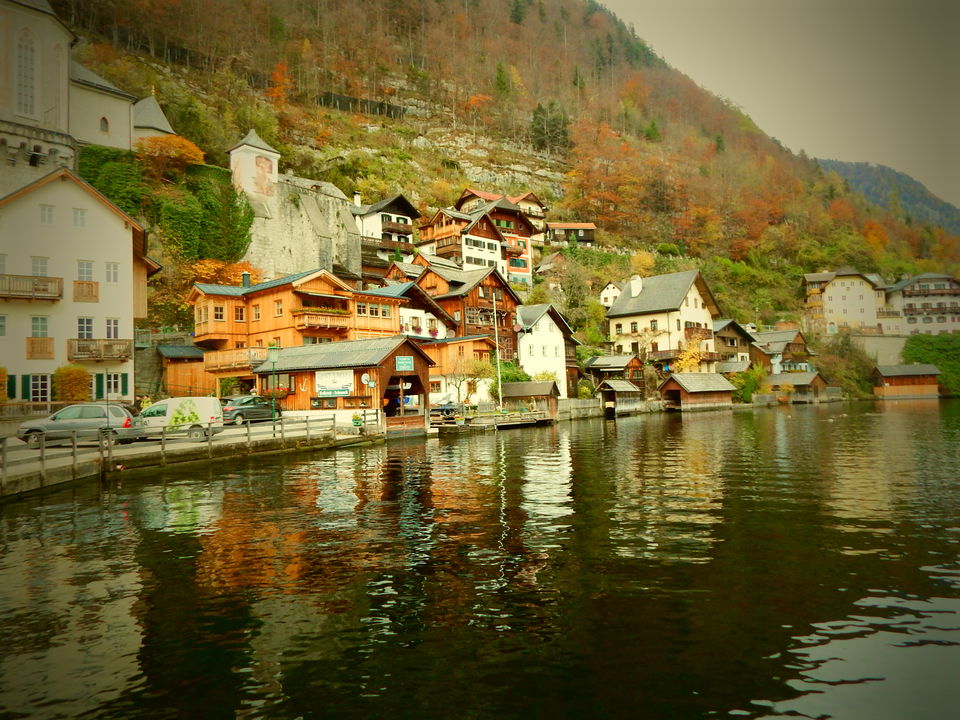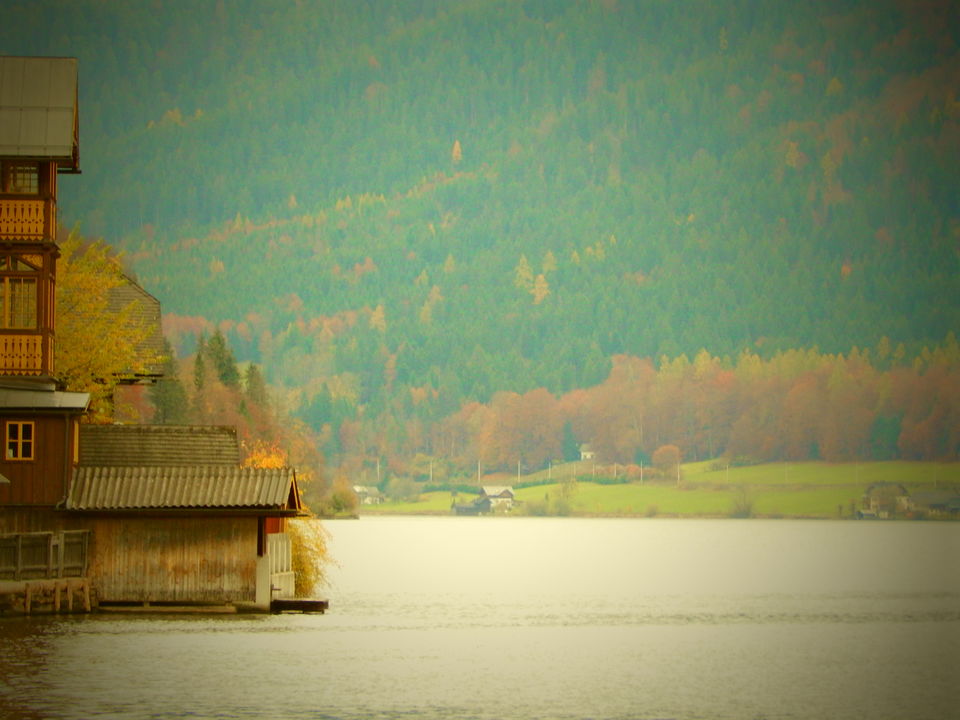 In spite of being a huge tourist attraction, Hallstatt surprised me with its silent beauty and old world charm. After this visit, I gladly appreciate and understand why the Chinese couldn't resist making themselves a replica of this cute little heaven.