If you're a Delhite, sitting and chilling out with your friends and want to start a great weekend - the idea which comes forward is - Murthal chale? :D
There is always a person in every group, whose subconscious mind has an exciting idea to go to Murthal. Next 30 minutes and we take out our cars for a long drive to Murthal. Next thing is a Facebook check-in - Travelling to Murthal with xyz and 4 others. Haha :D 
So my question is what's this Murthal all about? Why so hype? Is it all about Amrik Sukhdev, Haveli or Gulshan da Dhaba? Is it all about delicious paranthas with white butter? A glass of buttermilk with a bowl of curd? Or is it just a destination to go for a long drive and to share pictures in a newly created whatsaap group on our return? :D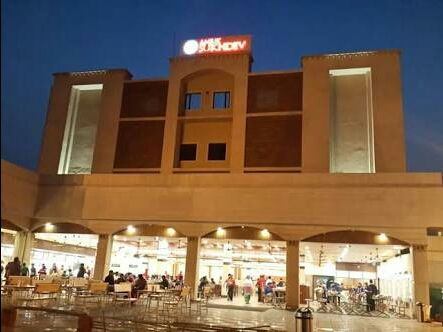 Proceeding further, we headed towards - Murthal, loud music in the car and we reached there at 7 am. Clicked few pictures, ordered paranthas (the speciality of the place) and amritsari kulchas. The question is still unanswered - Is it all about Murthal?
So what's this Murthal all about? Murthal - a big village located near Sonepat and at a distance of 48 kms from Delhi was a dense forest which was cleared to build National Highway.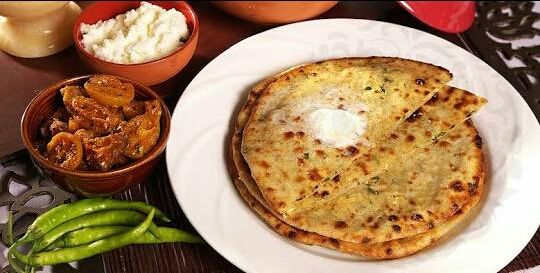 The word Murthal is originated from 'Muni Sthal' meaning "place where saints meditated". There are many temples of Lord Shiva, Hanuman, and Kali all around the village. Earlier, Murthalites used to worship the five Bavari Brothers as their Kul Devatas.  
The residents and visitors know it for - Naag Baba's Mazaar while it is a famous place to have paranthas for the rest. The localites of Murthal used to worship "Naag baba" or "Snake god" and the history of the place embarks it as - "the land where snakes are worshipped"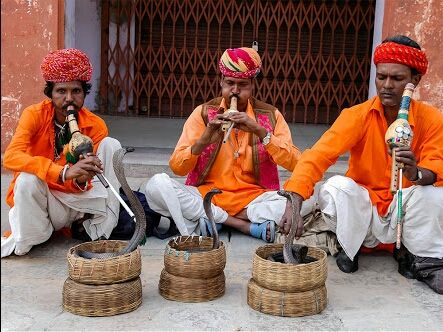 The place has an interesting history which is lost in the popular present day attraction ie. it's Dhabas. 


 
Coming back to our journey, we had an amazing breakfast and headed back towards Delhi. Reached back around 12 and the experience was - it's just a hype. 
There is nothing in these popular dhabas - except a long drive and long waiting time to get our orders served. There are many better places in Delhi which serve amazing Paranthas and other cuisines. 
My advice to you all is - go for other food joints such as  Paranthe Wali Gali at Chandani Chowk if you're really excited for these paranthas and go for Vrindavan - the land of Krishna Temples or Agra - The land of beautiful Tajmahal if you wish to go for a long drive. 
But another experience was added in my travel diaries with a heading - A visit to Murthal and this was the day when i realized - "It's not just about places you visit, it's about people with whom you visit."