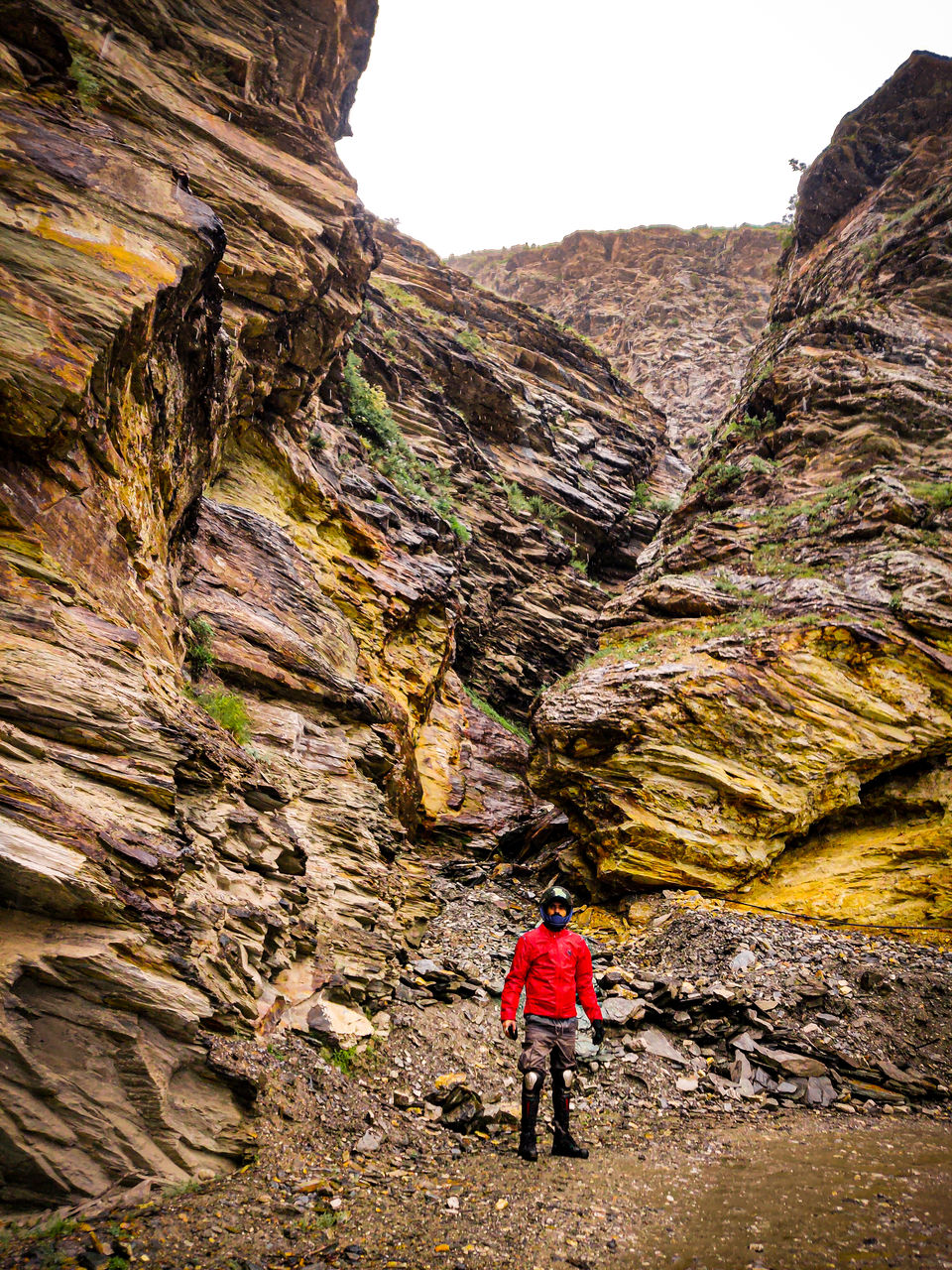 The story is about adventure i enjoyed that day and secretly i was little afraid inside.
.....
This story is of July 2021, I was on a one month Himachal trip, and after coming back from Baralacha pass, I was staying in Jispa for three days, that was the 4th day and it was raining in the entire Himachal from last day, the red alert was declared in Himachal from the Meteorological Department due to constant raining.
There was also a landslide from Keylong, a short distance from Jispa, My stay in Jispa was the riverside camp, so I did not feel safe staying there anymore, although I had a lot of desire to stay there as the place was beautiful and Mesmerizing, looking at the weather, I decided to leave for Manali before all the roads get closed and I may get stuck in Jispa. So I set my luggage on the bike and left for Manali from Jispa, I was apprehensive that I might face some problems after going ahead and it happened.
When I reached Keylong, some policemen stopped me there and refused to go further, on my asking, they advised me to go through another road which was open but not very safe, that police officer told me.
I decided to move ahead that road as I had to reach Manali that day, after going a little further I saw the road was not very wide, unpaved and slushy, the road was very slippery due to rain, my bike was slipping on the slope and I was feeling little scared because on one side there were straight mountains and the river was flowing on the other side and, it kept raining.
After moving a little further, my fear was slowly getting used to and I started enjoying that road on the same path I found a small glacier was melting in front of my eyes and turning into a waterfall. that was looking very beautiful, I spent some time near it and then moved on, after a while, I found another similar glacier which was a little bigger than the previous one, After moving little further I found a rock, this rock was in two parts and there was a path going inside between the rocks (can see the picture in post) This rock was quite different from the rest of the mountains and rocks of Himachal This was attracting me a lot, I stopped my bike there for a while and took some pictures and then moved on, This route was very exciting, but I was very wet due to the rain and I had not seen anyone yet on my route I started feeling the way a little longer, that route was 24 km long, almost after 15 km I found a village here some women and men were standing and enjoying tea, they also called me and asked me for tea, I stopped and sipped tea, now I was feeling a little better and took some pictures with them and then moved on.
The road ahead was a bit fine, I got a little paved road and a village in the middle, the rain was still pouring in the same way, moving forward I got something looked quite amazing, it was a paved road and a TV was placed on the side of the road at a secluded place, I found it quite different, I stopped there and took a picture and proceeded on that road, Now I was on a good road and very close to the Atal tunnel The road was closed due to the landslide and danger in Spiti valley, a short distance ahead I stopped at Solang, where I enjoyed Maggie and tea and proceeded to Manali.
This experience was very different for me, the rough road that I chose due to the landslide in Keylong was very exciting and also full of danger also, but I got some such scenes on that road which were rare to find on the common road, It was a memorable journey of my life which probably not everyone can get.