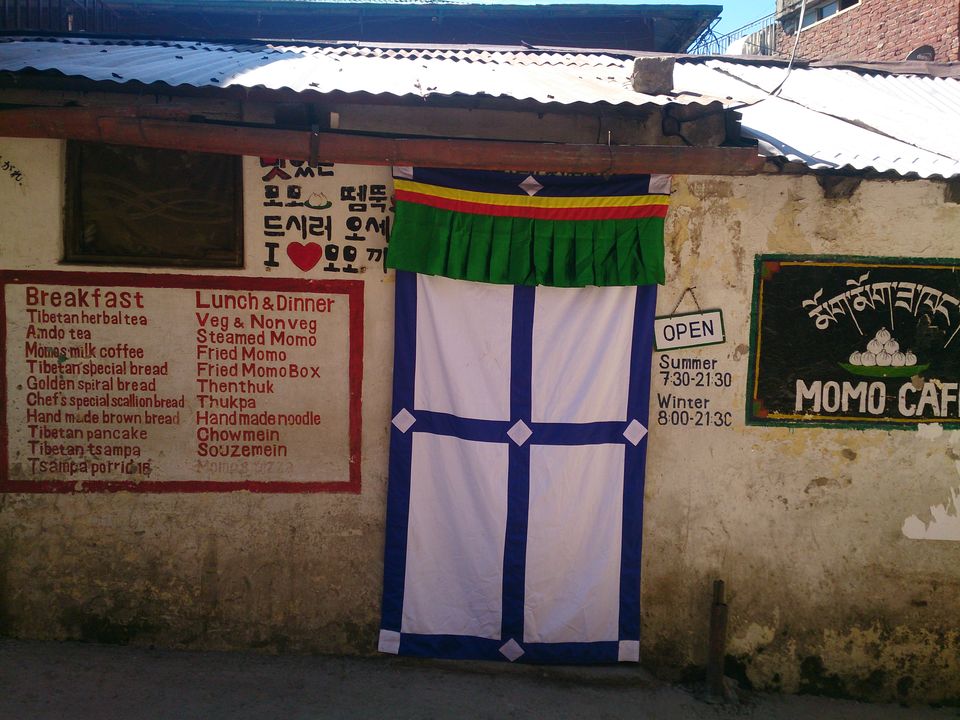 Continued from Day 2 in Dalhousie.
So much we fell in love with this hill station, that we extended our trip to three days. How could we have missed McLoedganj after coming this far?
Second day we checked out of Silverton Estate and spent the entire day literally on the streets! We ticked off Diankund, Khajiaar from our bucket list and headed to McLeodganj late afternoon, 120 kilometers from Khajjiar.
We made few stopovers to gaze at pristine fields, mesmerizing mountains and dreamy bed of flowers.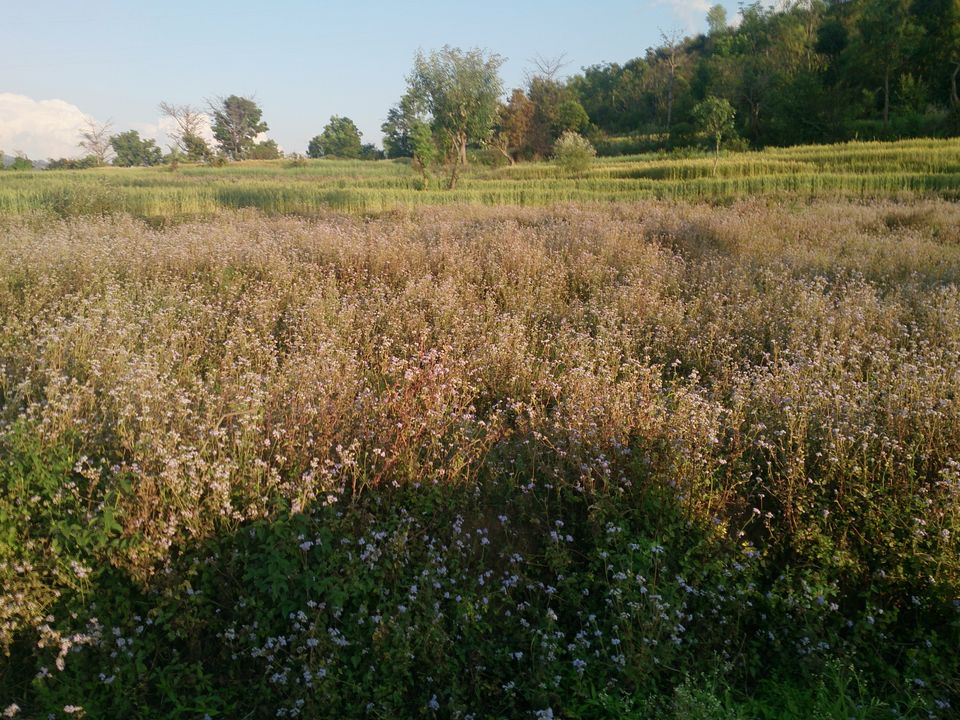 We reached McLeodganj by 9pm. To our surprise none of the hotels had rooms vacant. Kishori Lal ji volunteered to help and found us an accommodation when we had lost all hopes. We owe a lot to this gentleman.
The long cab journey had left us weary. However this little town's active night life shook us out of our slumber. Hep music, long queues outside eating joints and chilled out visitors infused energy within us. Who wouldn't love to party in such an electric environment? McLeodganj came across as a town that never sleeps! It gave us a feel like Goa.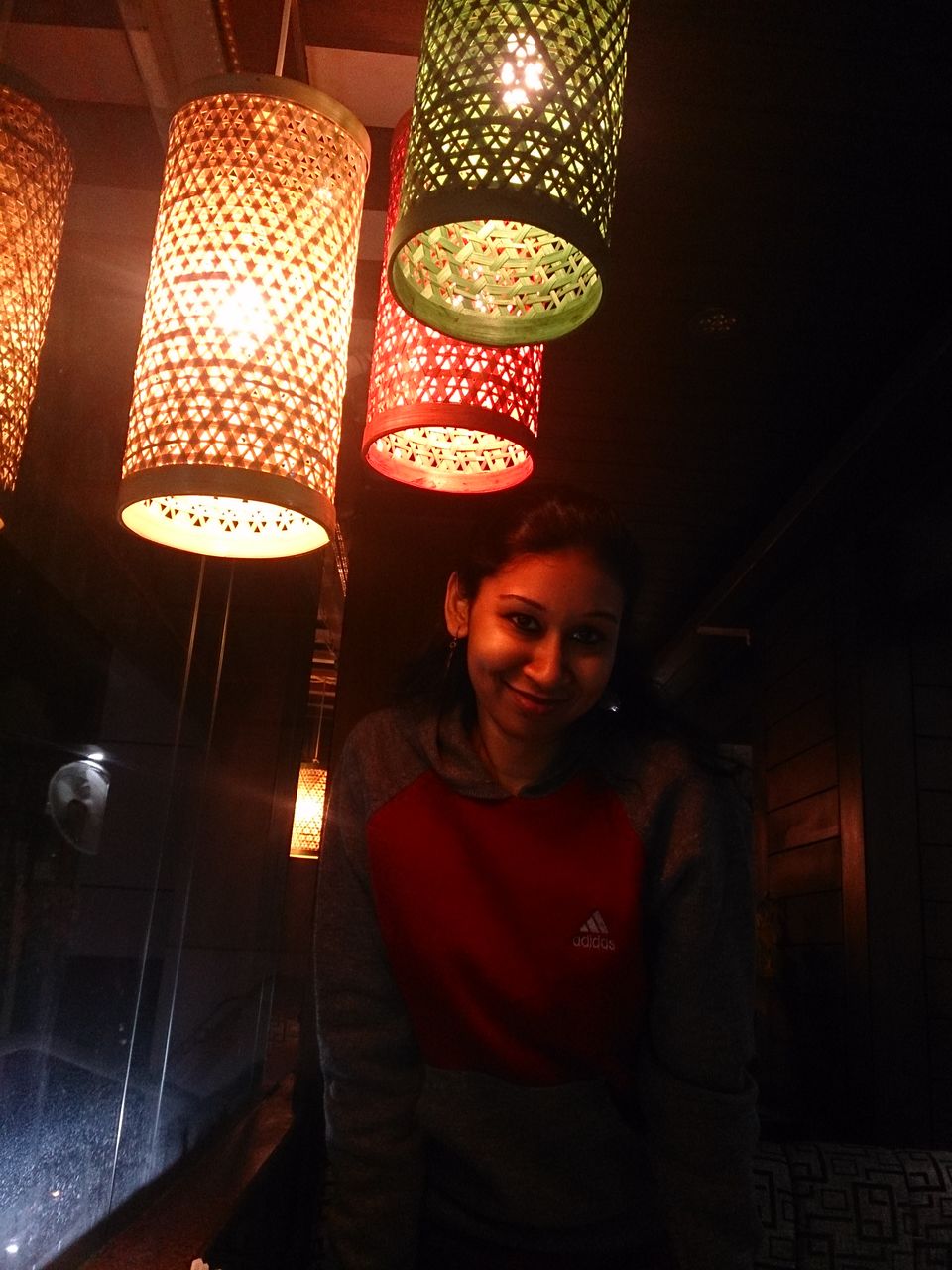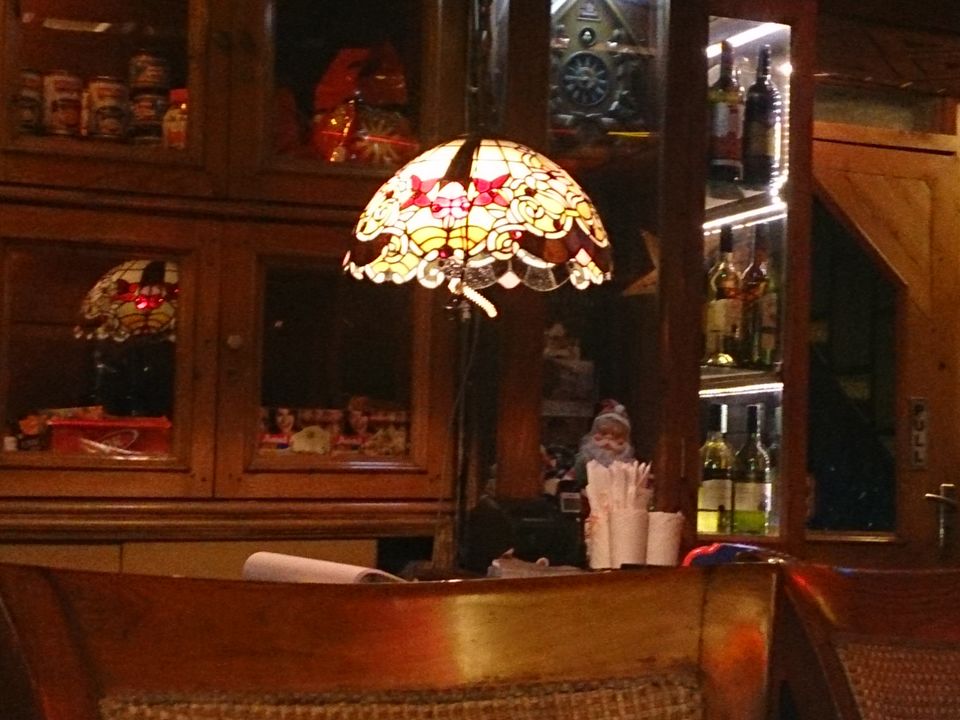 We hogged on Punjabi in one of the local restaurants and Pizza in another popular eating joint. Germans, British, Italians and travelers from various countries flocked to this beautiful uptown café merrily enjoying dinner, music & beer. In spite of the wild party and happening crowd, McLeodganj is safe. Females travelling alone need not worry about their security.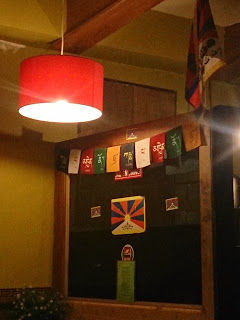 McLeodganj was much warmer than Dalhousie. I ditched my woolens which I had bought there.
We crashed after the tiring day only to wake up to a beautiful warm morning. Oh the blue sky painted with morning rays felt so serene! No wonders why people come to mountains for meditation. You would feel like sitting alone, do nothing and watch the beauty of nature for hours.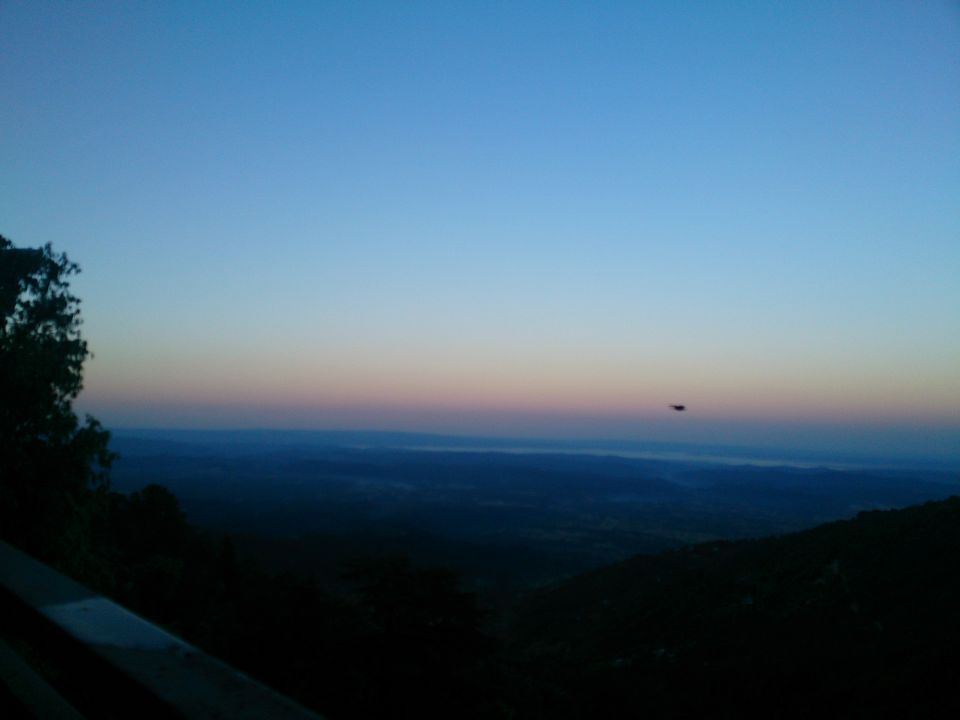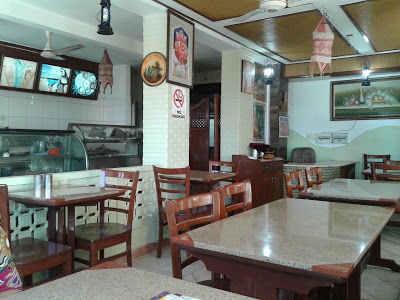 Post a scrumptious breakfast in a little cafe we left for the Dalai Lama Temple. Unfortunately photography wasn't allowed within the temple premises (that was in 2014), so could not click anything beyond this memorial, right before the main entrance. (Later during my visit in 2016, it was open for photography)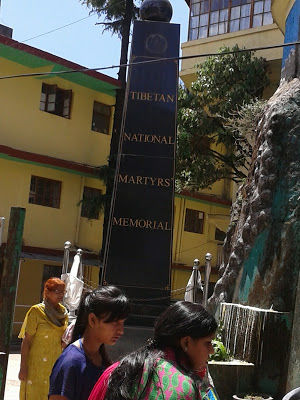 This pillar is a memorial for the martyrs who sacrificed themselves in order to free Tibet. The walls of the premises is full of posters which talk about the brave ones as well as those who went missing in the wars.
The quiet, well maintained neat and clean place fills you with positive vibes. The main prayer hall with wooden floor houses the giant statue of Buddha. It is very peaceful and relaxing place, beyond words. The highlight of the temple are the rotating prayer bells which bring good luck when rotated in the right direction accompanied with the correct prayer recitation. Travelers across the world gather here to practice Buddhism. Seeing them meditate or do Yoga is sheer delight. The visit to the Dalai Lama temple is an enlightening experience. You feel an inner peace and blissful light in your mind!
Our next stop was Bhagsunag waterfall. We traversed on a bumpy road for about three kilometers from main market and broken uphill trek of around one kilometer to reach to the waterfall.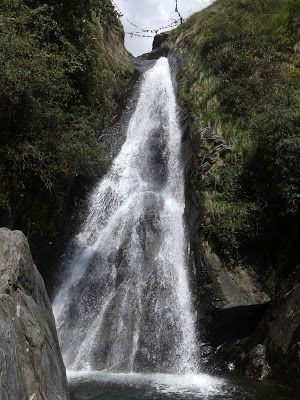 The waterfall is named after Bhagsunag Temple located just before the river. Broken, half built roads and rough patches were not easy to cross. (Wear shoes or floaters to this place. Hike not recommended for elderly)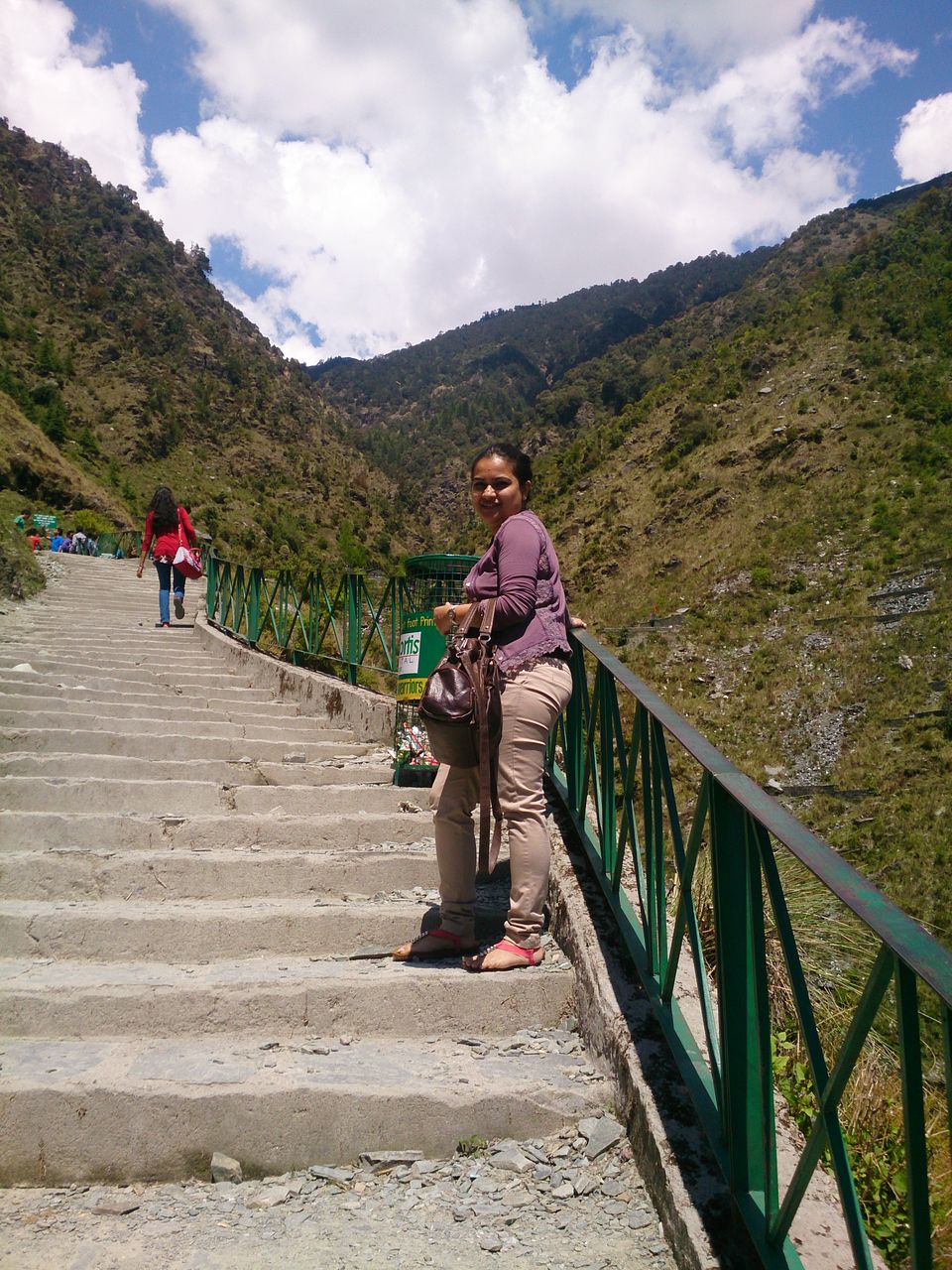 The bad road condition was a big turn off for me. Yet the sight of a huge waterfall and cold splash of water was absolutely rejuvenating. A huge rock at the site was much in demand, to mount it and get a picture clicked with the waterfall in the backdrop. The risk was worth it!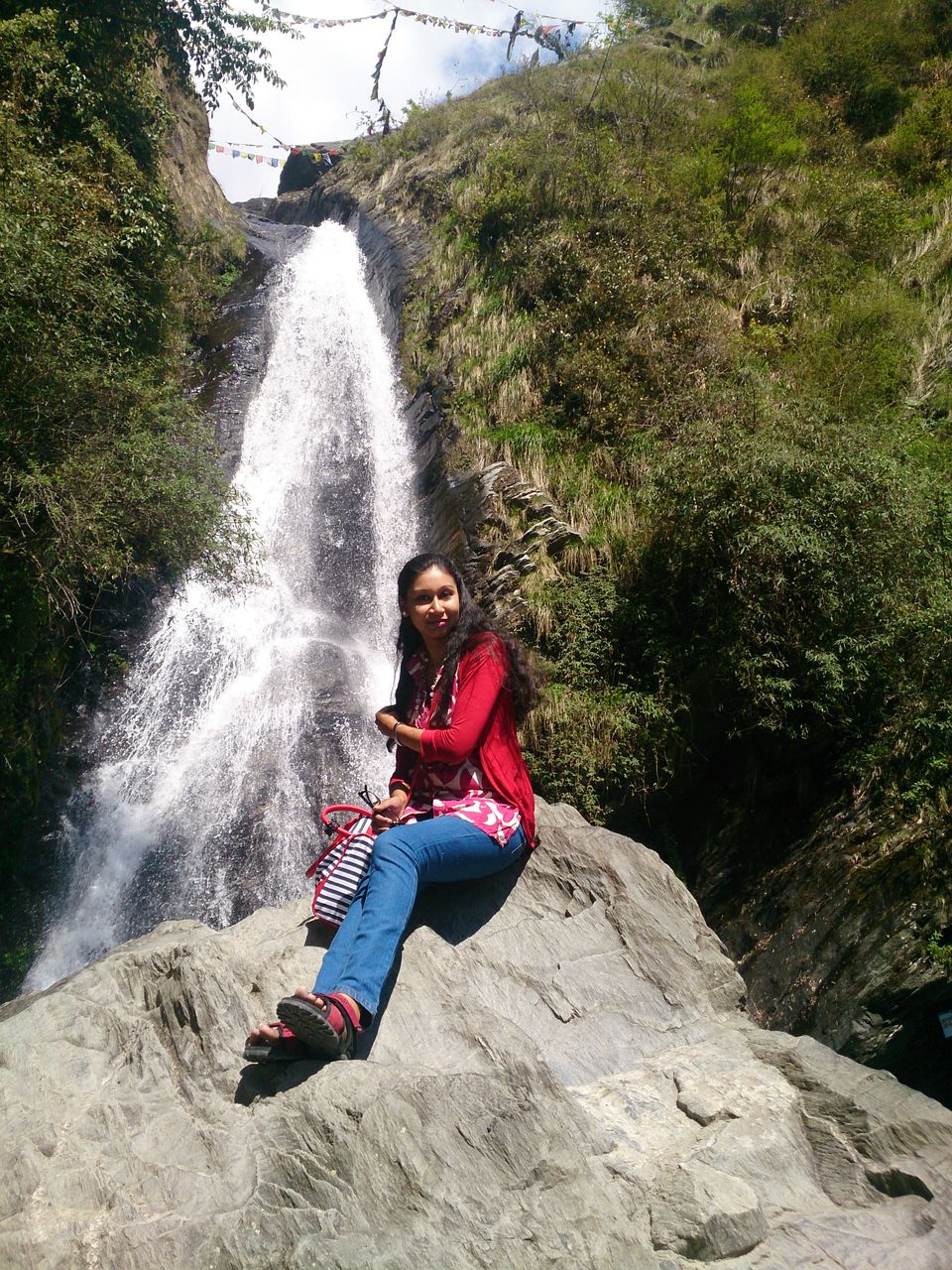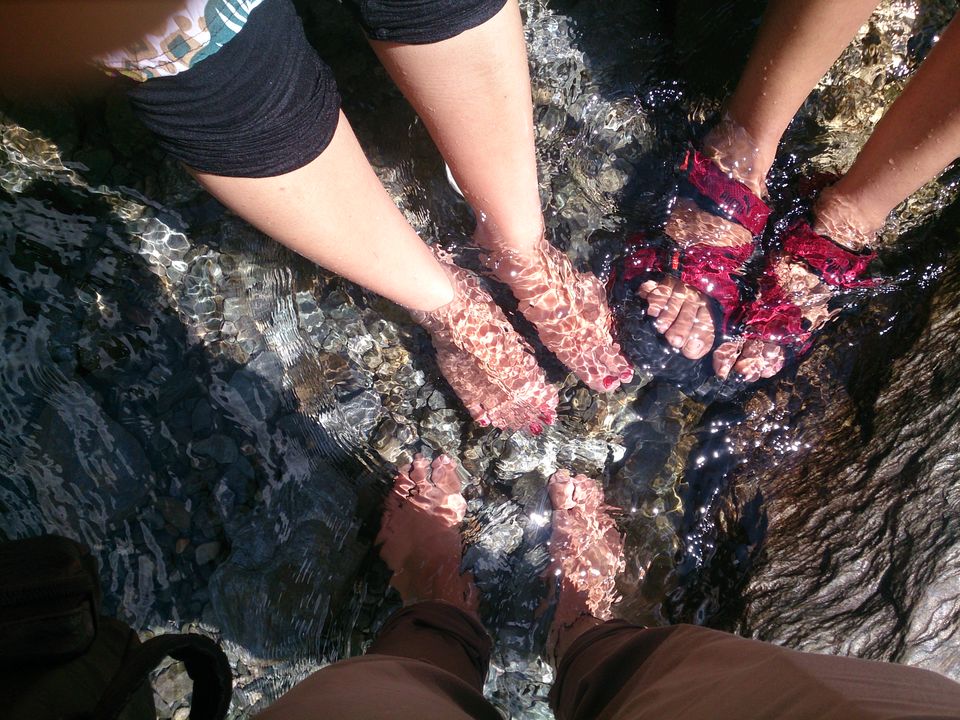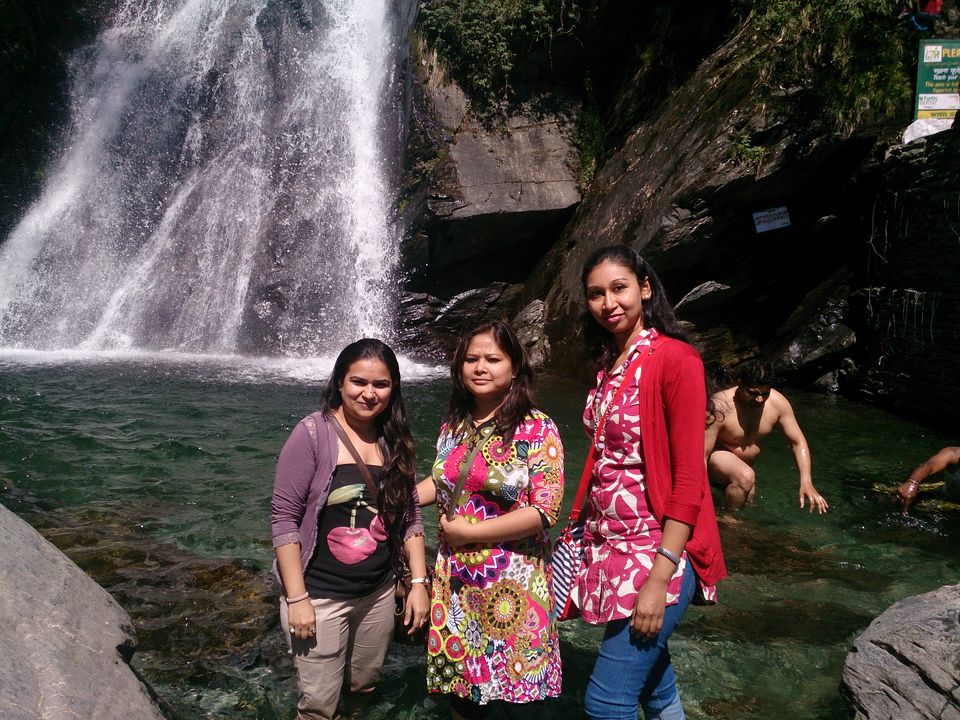 The place makes a nice picnic spot under the Sun. However, I did not like this place much. Yes I had the best company of my friends, dipped my feet in cold water and took great pictures, yet "behind the rocks" scenes are upsetting. I don't understand the logic behind boozing or doing drugs in such places. For a moment I felt insecure but thankfully nothing harmful happened. Also, no body refrains from littering everywhere. Plastic dump was choking the rivers and would slowly kill the water bodies.
We returned to the market place by noon and headed for lunch. Personally I am not too fond of momos, but had a full plate after tasting one veg momo. The hunger effect may be? The best part was the availability of vegetarian food besides non veg Tibetian, Nepalese and Asian spread.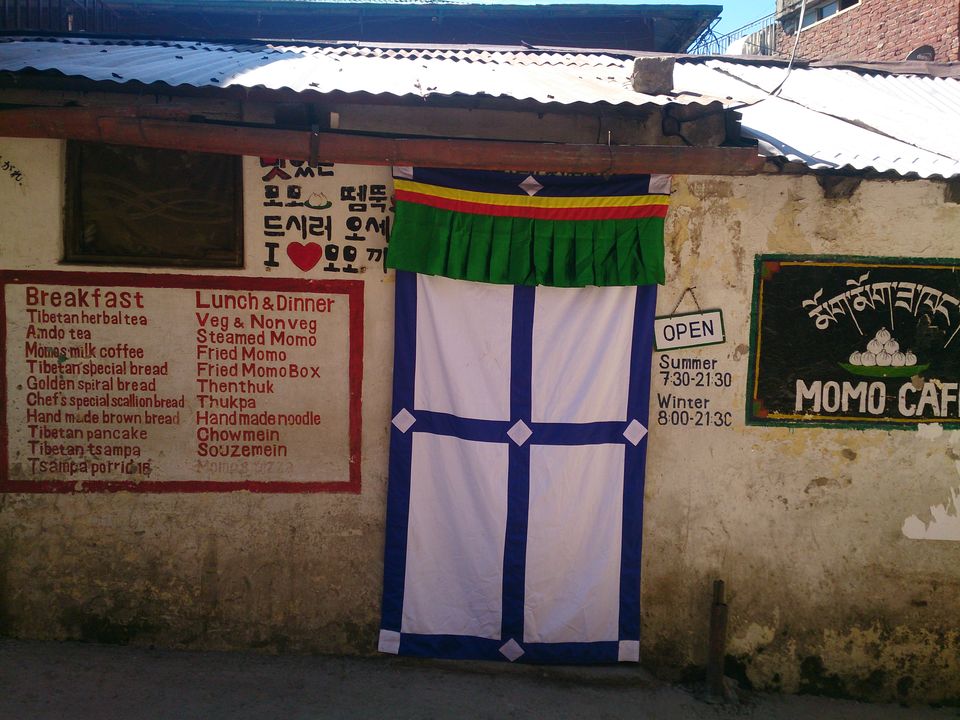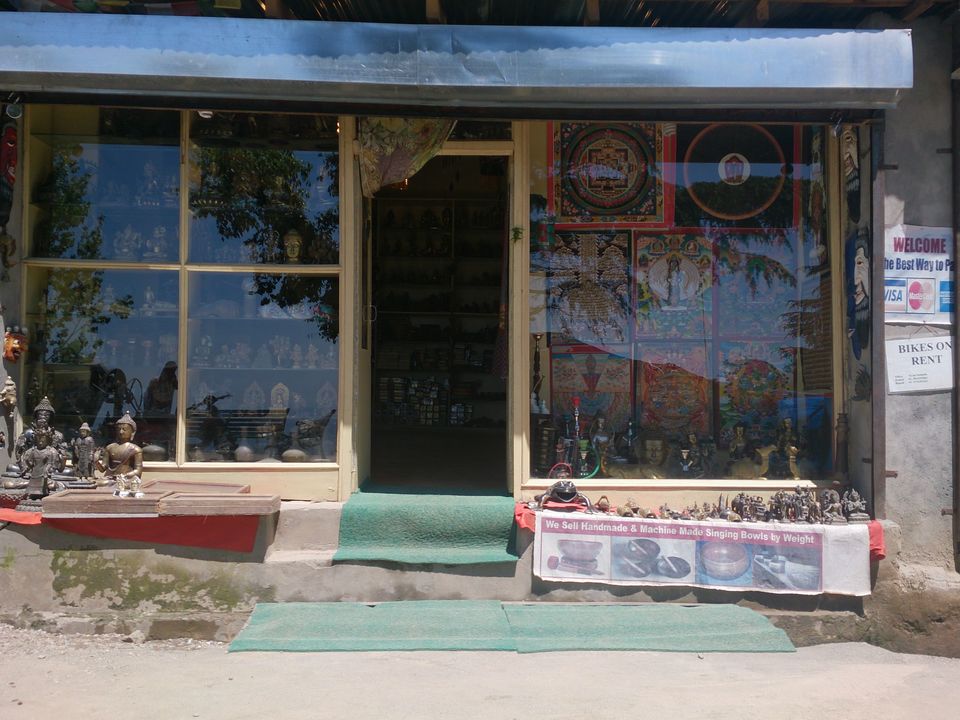 Post lunch we roamed on the streets collecting memoirs from the local market and checked out from the hotel around five in the evening. The unexpected stretch of our trip had left us with no ticket for volvo. We somehow managed to get three seats at the last row in a noisy uncomfortable roadways bus, which rattled all the way to Delhi.
The all girl's three days trip to the most happening place of Himachal marked it's end. Every journey is a new learning and you return as a richer person. Wish for more learning and more excitement in future.